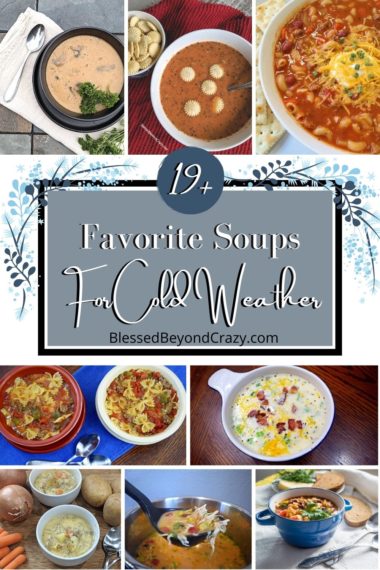 My Favorite Cold Weather Soups (GF Versions Included) is a fabulous list of heart-warming, steamy, and delicious soups.
No matter whether you're feeding your immediate family or a whole room full of guests, soup really does make a great meal. In addition, my family generally does love a wide variety of soups! Yeah, we are the weird people that eat soup all year round… even during the hot summer. Why? Because it's easy, loaded with healthy veggies, and oh, so yummy!
To help support our blogging activities, our site contains affiliate links. If you make a purchase from a link on our site, we may receive a small percentage of that sale, at no extra cost to you. Blessed Beyond Crazy is a participant in the Amazon Services LLC Associates Program, an affiliate advertising program designed to provide a means for sites to earn advertising fees by advertising and linking to amazon.com.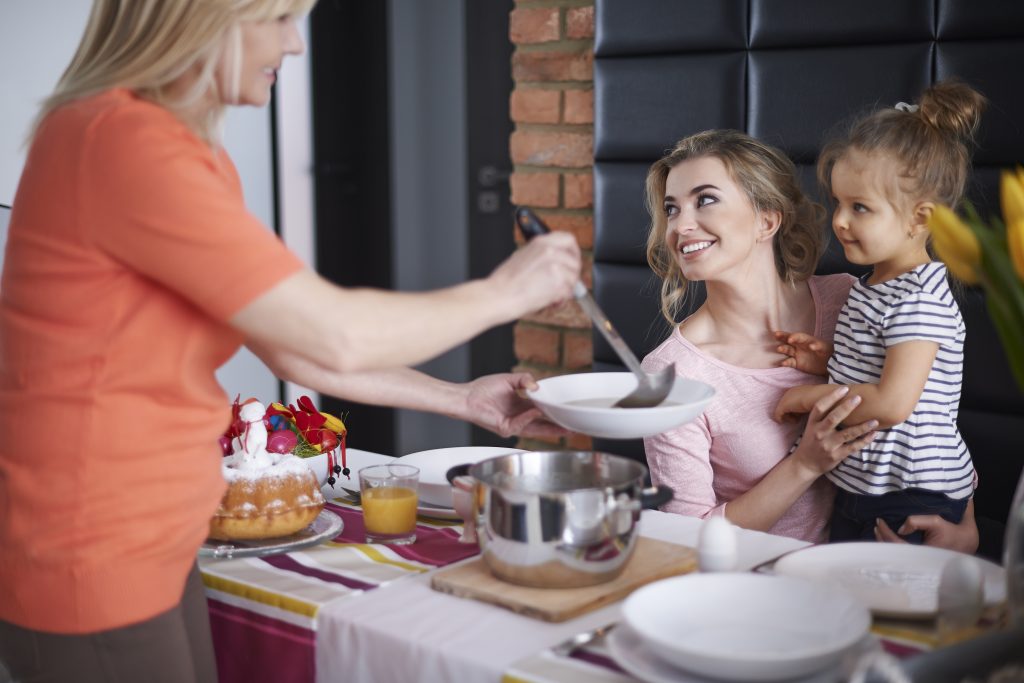 A big bowl of hot soup is just what you need to help you stay warm. Here are some of our favorites!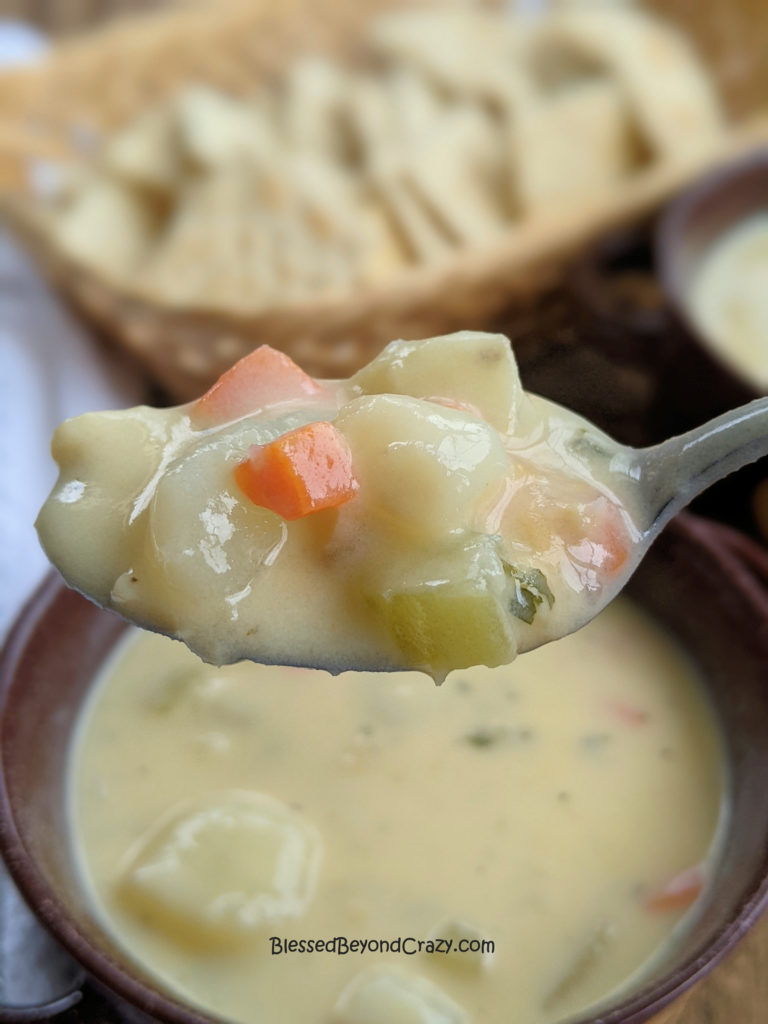 Clam Chowder
First on my list: Quick and Easy Clam Chowder! This is a soup that my family enjoys every Christmas! Surprisingly, even my children love this wonderfully creamy soup that's loaded with clams.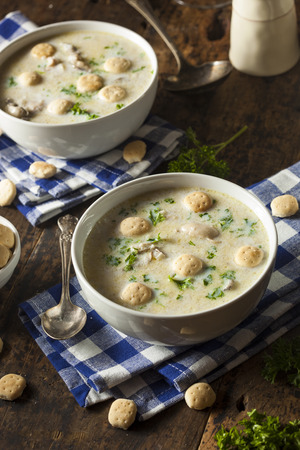 Easy Oyster Stew Recipe
Both my mother and my grandmother make an Easy Oyster Stew Recipe on Christmas Eve (although it is good at any time of the year). Not only is it brimming with delicious oysters, but it's also naturally gluten-free.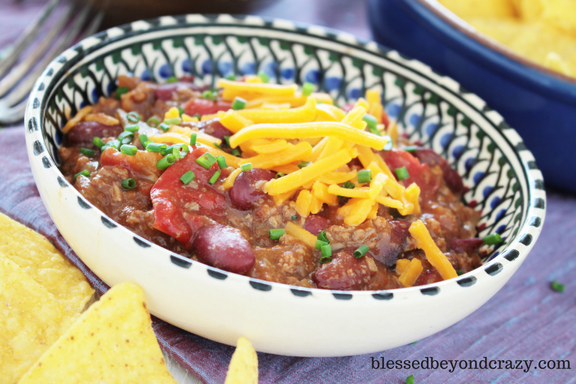 Classic Chili
We love chili and eat it all year! This is one of my children's favorite meals (which is why I cook this so often). We like to eat Simple and Easy Crockpot Chili similar to nachos by topping it with sour cream and cheddar cheese and eating it with tortilla chips.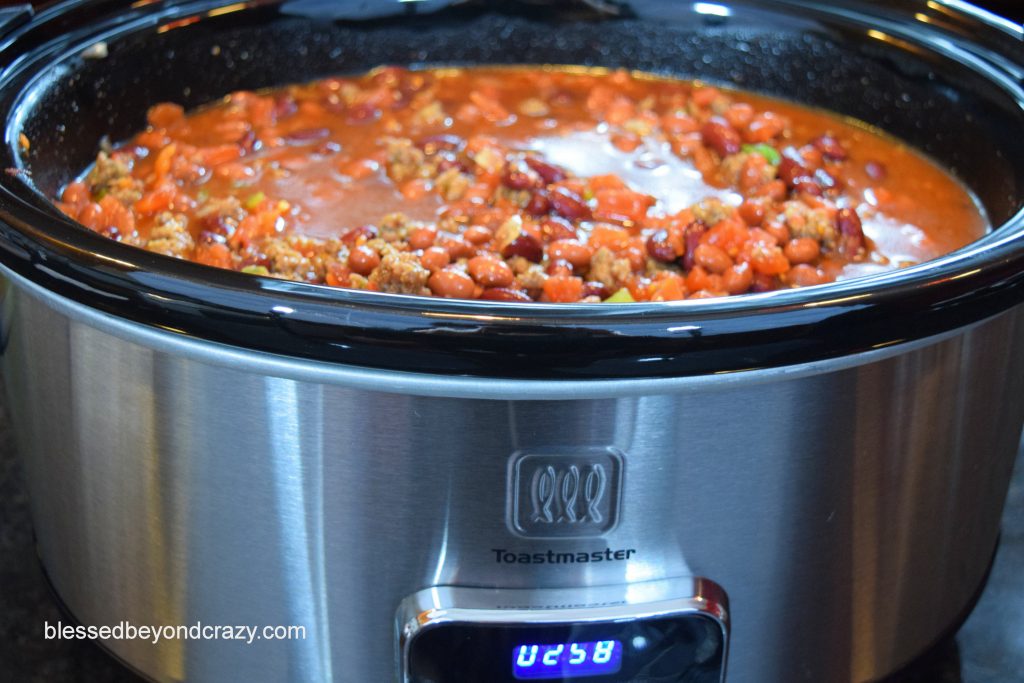 Benny's Famous Sweet and Spicy Crockpot Chili
Right along with Classic Chili, is a steamy, hot bowl of Benny's Famous Sweet and Spicy Crockpot Chili! This scrumptious chili recipe isn't your average chili either. It's loaded with delicious flavors and just the right combination of sweet vs spice. So grab your Crock-pot because this soup is perfect on a cold and blustery day!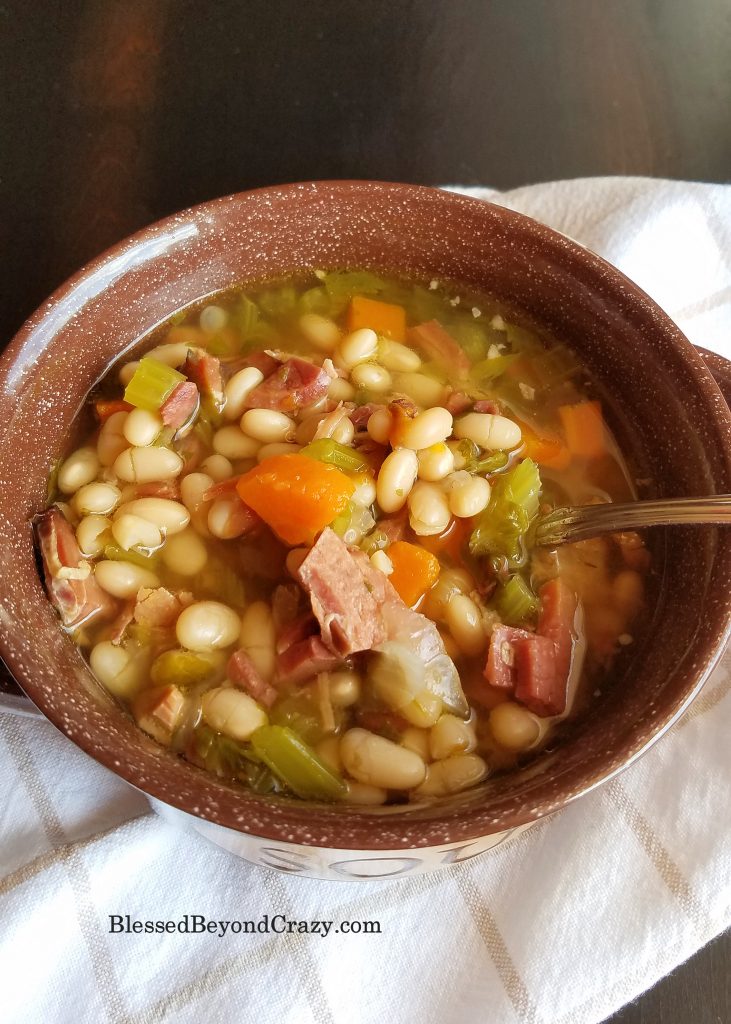 Easy Crockpot Ham and Bean Soup
Easy Crockpot Ham and Bean Soup is a hearty soup that doesn't require a lot of prep work. Simply throw all the ingredients into your crockpot, walk away, and come back to a piping hot meal!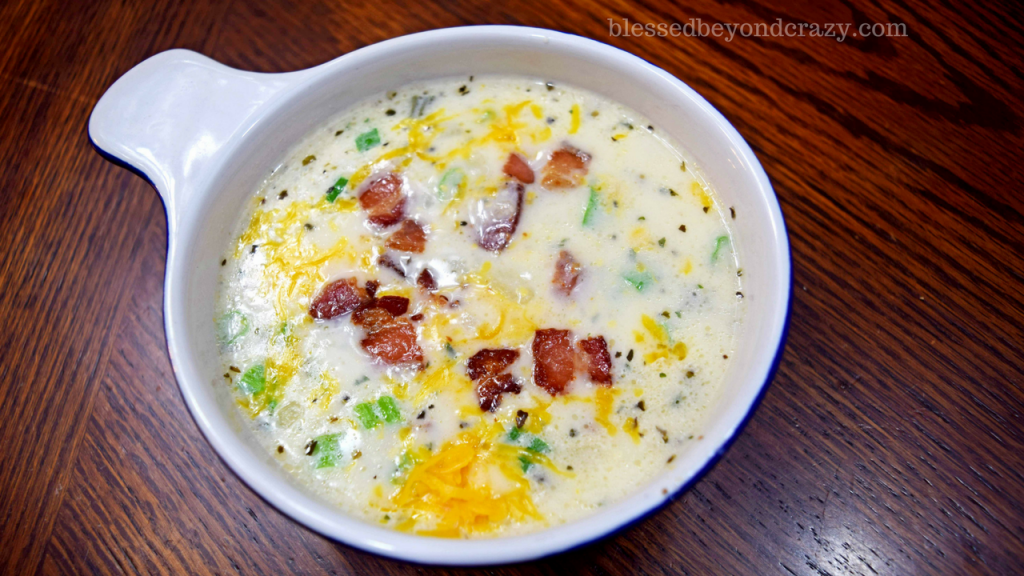 Loaded Baked Potato Soup A.K.A. Bacon Soup
This soup is so good! It would be really unfair and mean of me not to share it with you. We made this soup last night and it smelled AAAHHHmazing! And it tasted AAAHHHmazing!
Now, this soup is called Loaded Baked Potato Soup… because it is really similar to a loaded baked potato soup…after all, it has the potatoes, the green onion, the cheese. But we call it Bacon Soup…because of the BACON!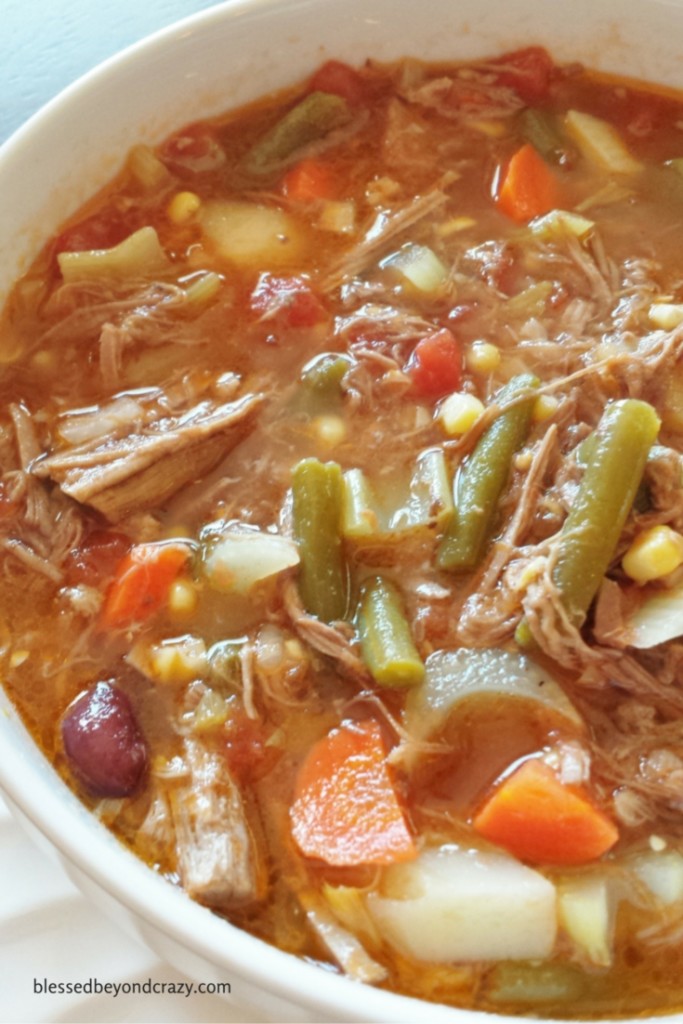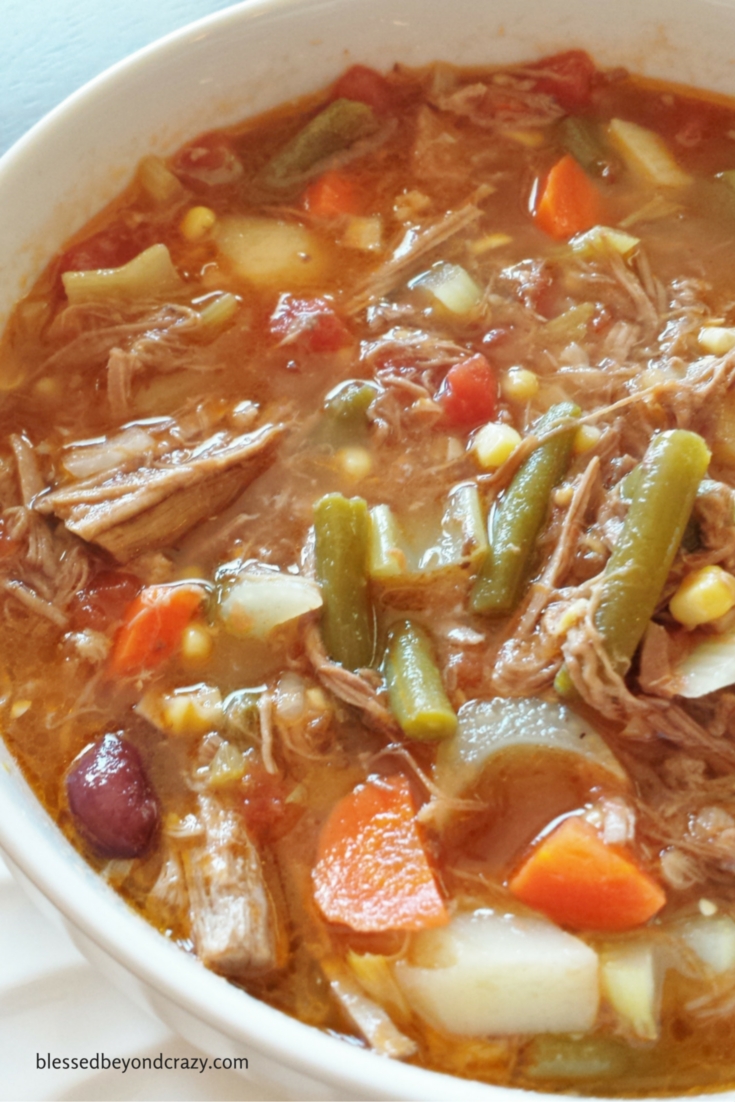 Old-Fashioned Vegetable Soup
This delicious vegetable soup is preservative-free and gluten-free. Made the good ole fashioned way, just like grandma used to do. Scrumptious Old Fashioned Vegetable Soup always seems to be a winner! (Psst, for a fast and easy meal, simply heat up any leftovers later in the week!)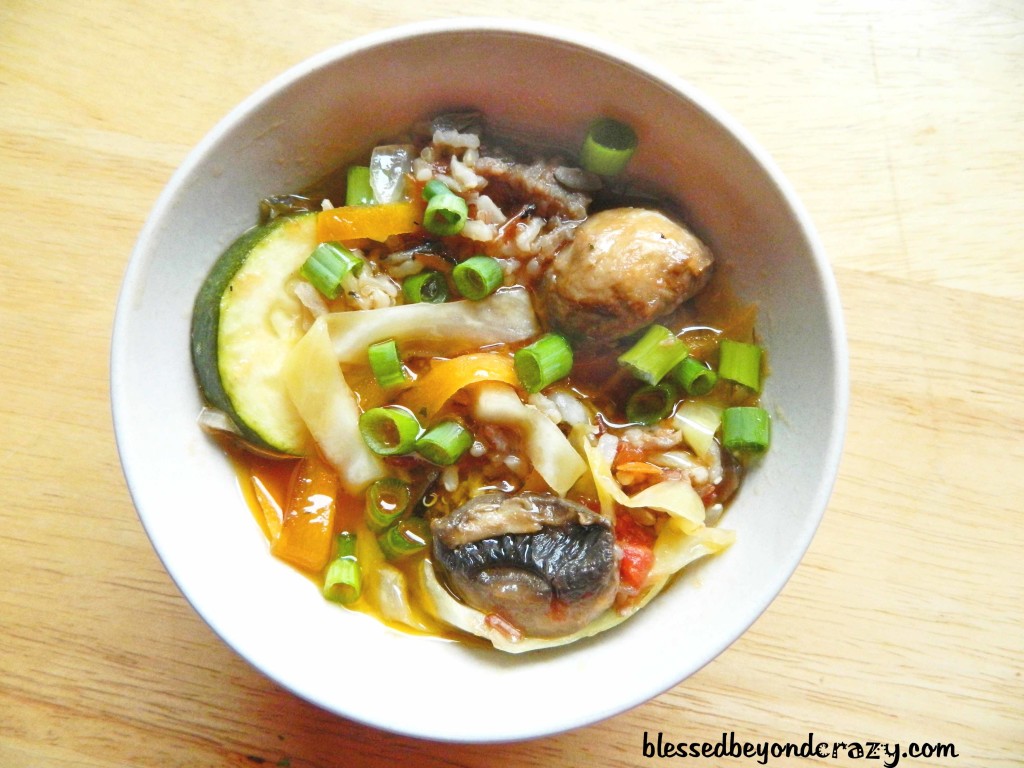 Cabbage Roll Soup
My oldest brother, Isaac, is pretty adventurous when it comes to cooking and food in general. He loves trying new things and he loves coming up with unique and/or new recipes. The family likes to give him a hard time for liking weird things, but honestly, his creations are amazing!! A few weeks ago he told me about a new soup he had created called, Cabbage Roll Soup. Oh my goodness… I can't begin to tell you how lip-smacking good this soup really is!
Copy Cat Olive Garden's Pasta e Fagioli
This Copy Cat Olive Garden's Pasta e Fagioli has all kinds of fantastic ingredients such as yummy veggies, tomatoes, pasta, beans, and ground beef. The flavors remind me of a combination of an Italian pasta dish and chili soup. So, so good!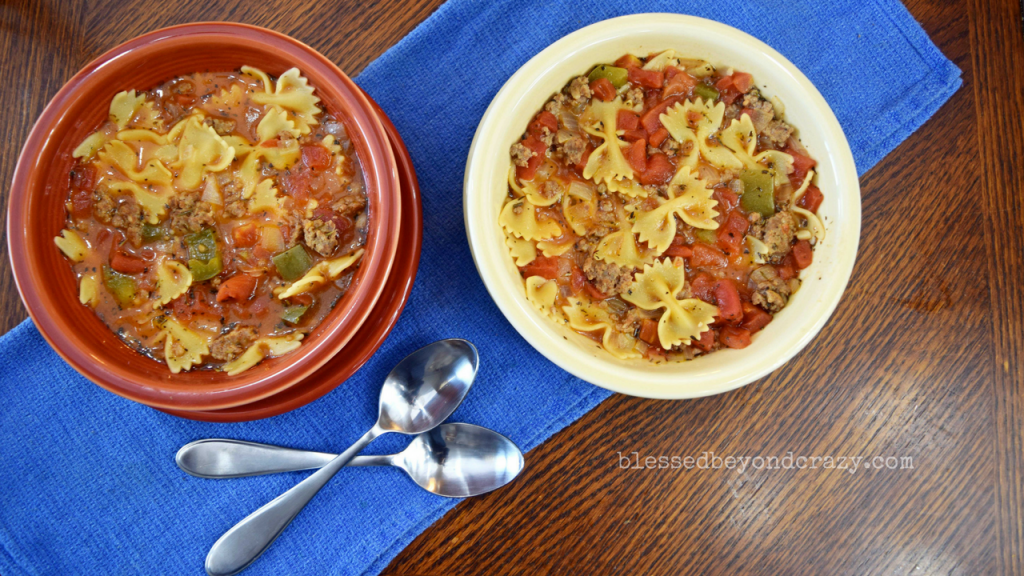 One-Pot – Easy Bow Tie Pasta Soup
This One Pot Easy Bow Tie Pasta Soup recipe came from my mother-in-law. It was a recipe that we made often in the early years of our marriage because it is so fast and easy to make! Plus it makes great leftovers and kids LOVE it!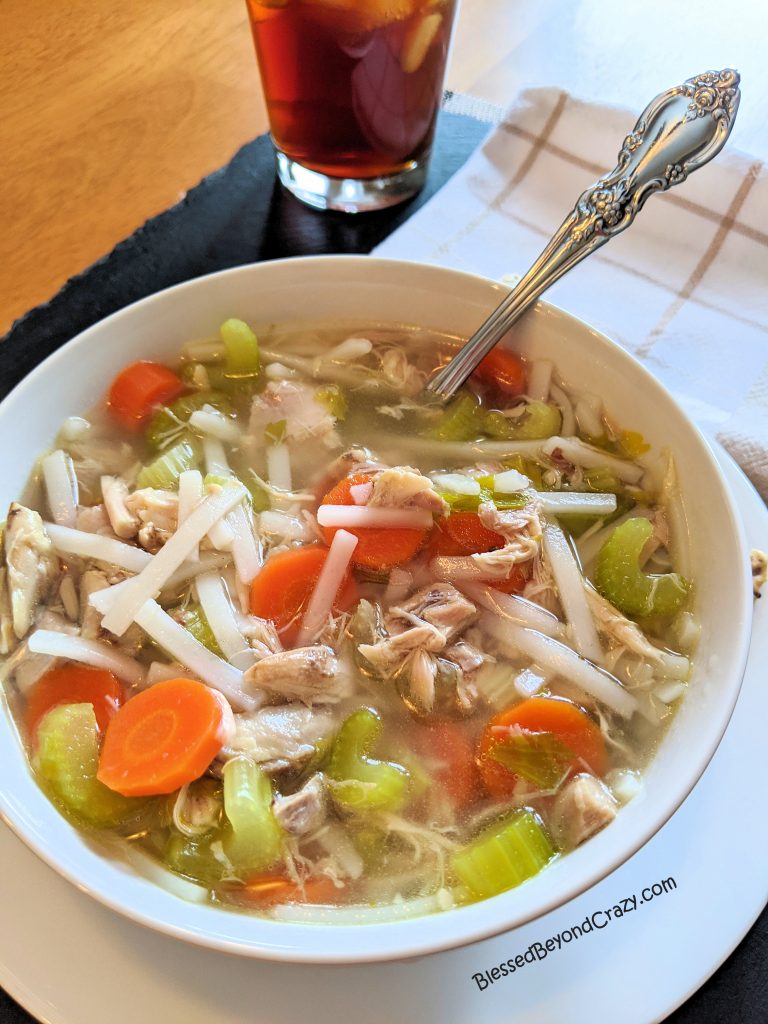 All-Natural Chicken Noodle
One of the most popular on the lists of our favorite cold weather soups is chicken soup. Everyone needs this All-Natural Chicken Noodle Soup for those days when you're feeling under the weather. A bowl of chicken noodle soup tastes amazing on a cold day, even when you're not sick!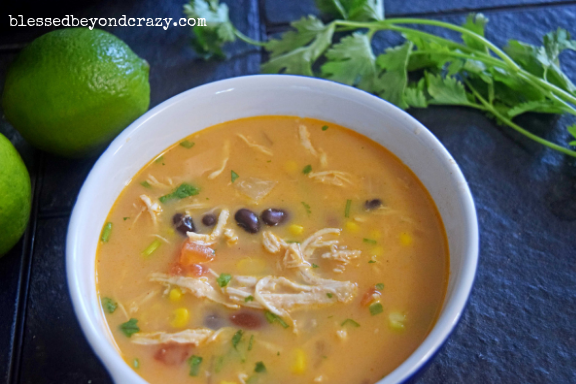 Instant Pot Chicken Chili
The other night for supper I told my family we had a chicken that needed to be cooked. No one could come up with a great idea of what to do with it. I said I wanted it to be fast, easy, healthy and flipping delicious!!! Then we all laughed and laughed because that sort of idea doesn't really exist.
UNTIL NOW!
Thanks to my Instant Pot, it's super quick and easy to make Instant Pot Chicken Chili (and I only have one pot to wash afterward)! If you do not own an Instant Pot you can make this on the stovetop.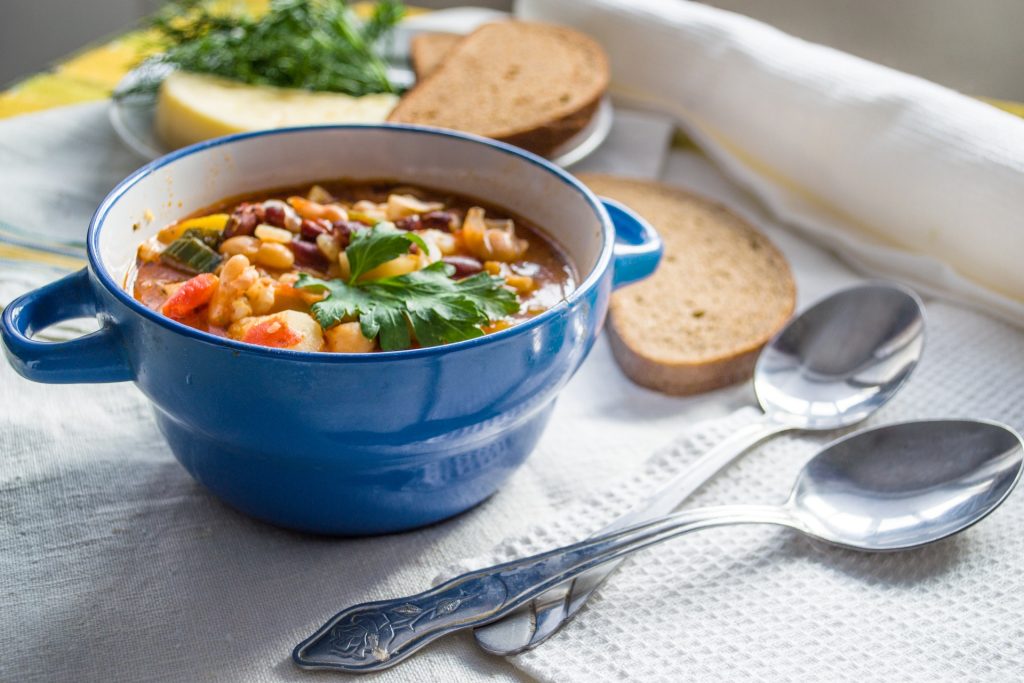 Hearty Bean and Hamburger Soup
A big steamy bowl of Hearty Bean and Hamburger Soup really hits the spot and is super easy to make. The men in your life will love this lip-smacking' hearty soup!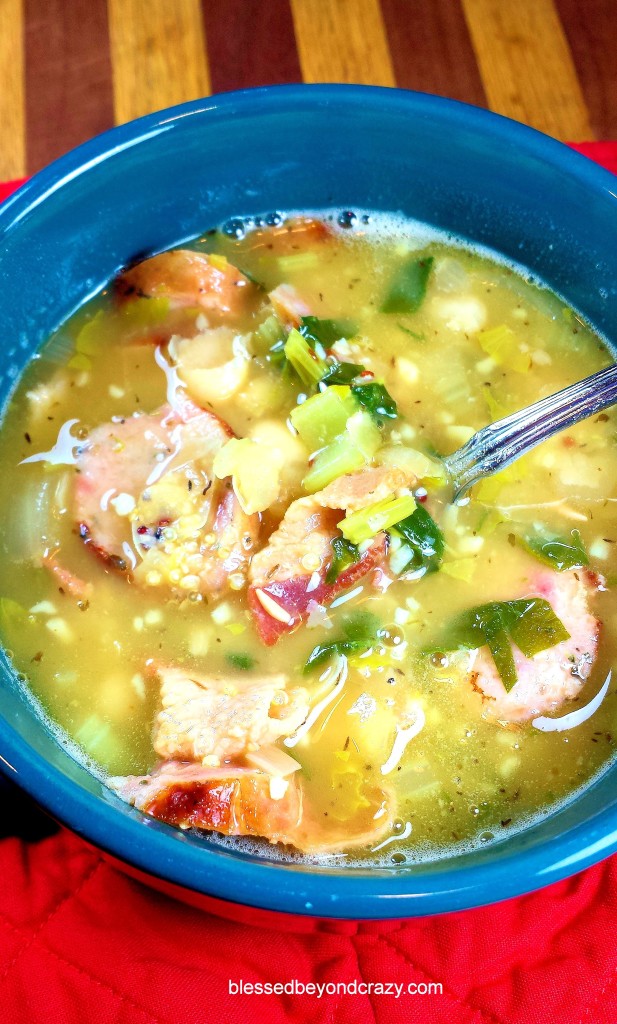 30-Minute One-Pot Stew
The first time I made this 30 Minute One-Pot Stew I was absolutely amazed at how quickly it came together. It's super simple to make, flavorful and easy to tweak to make it gluten-free. A perfect meal for a busy weeknight!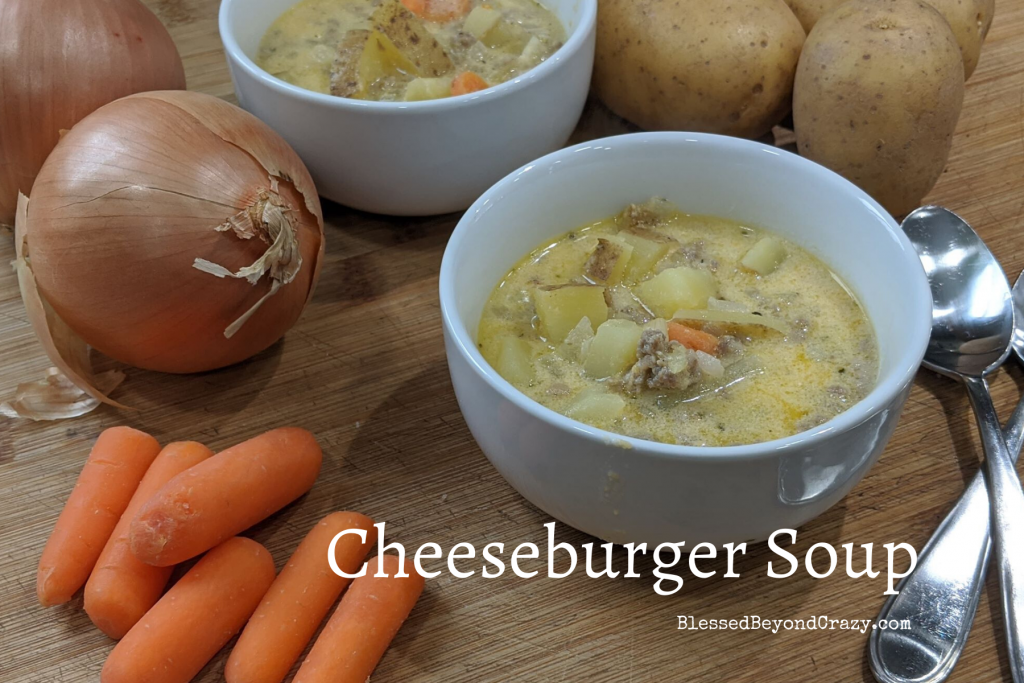 Cheeseburger Soup
Yet another on our lists of favorite cold weather soups is Cheeseburger Soup. It seems that everyone loves Cheeseburger Soup and it's so easy to make. This soup brings back fond memories of childhood. This is one of those recipes that my mom made often and now I'm making it for my children. Instead of using ground beef try using sausage and toss in a few veggies.
Grandma's Old-Fashioned Spinach Stew
This Grandma's Old-Fashioned Spinach Stew recipe has been handed down from my paternal grandmother. It's uncomplicated, easy to make gluten-free, and absolutely delicious!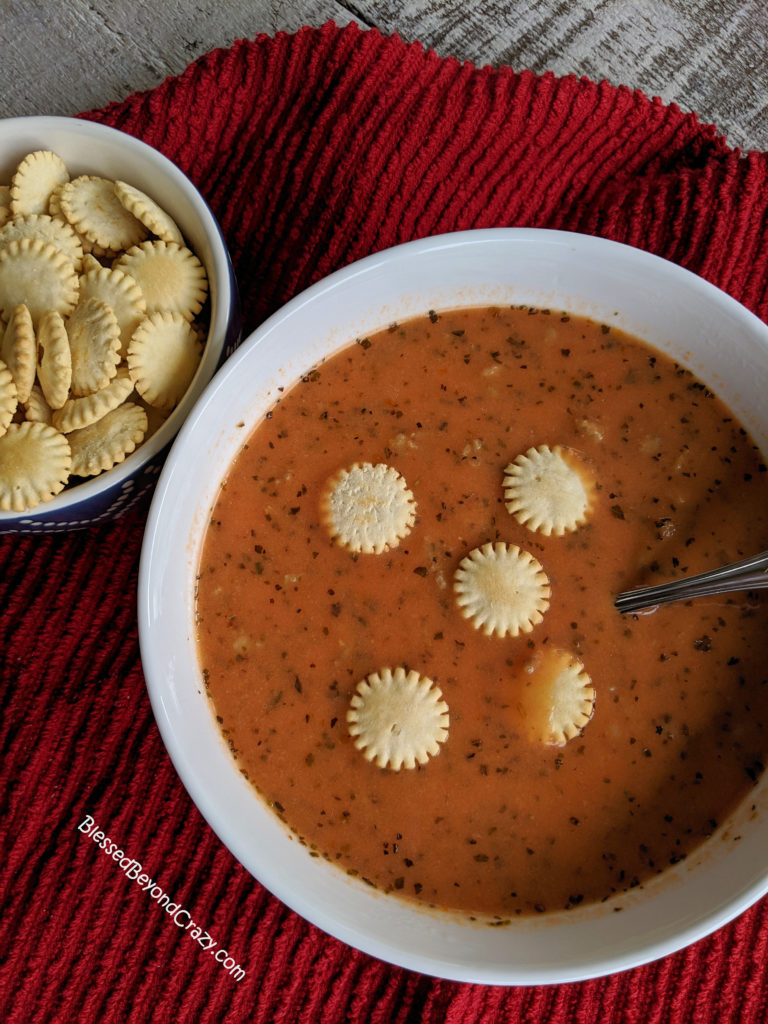 Homemade Sausage Tomato Soup
If you love tomatoes then you are going to really love this Homemade Sausage Tomato Soup! It's another great recipe passed down from my paternal grandmother.

Cajun Gumbo with a Gluten-Free Roux
Every year we make a huge pot of Cajun Gumbo, and it is perfect for a long cold winter day! This gumbo is hearty full of 3 different types of protein and tons of vegetables!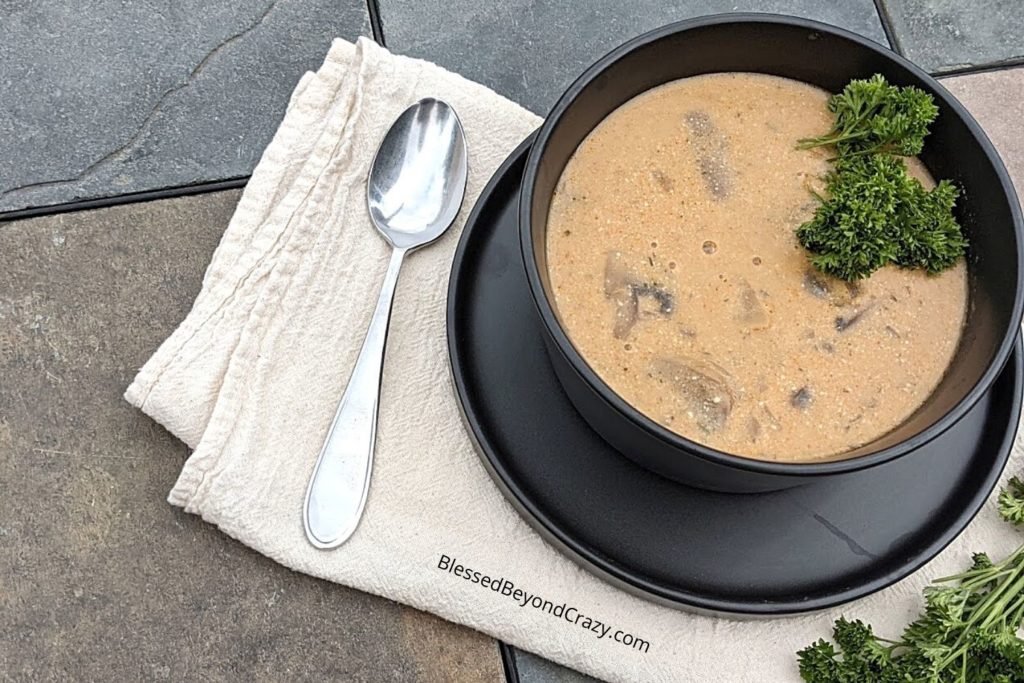 Quick and Easy Homemade Cream of Mushroom Soup
This comforting cream of mushroom soup is so delicious, even my kids who don't like mushrooms voluntarily ate this! It's ready to eat in under 20 minutes, and you only have to get one pot dirty, so the cleanup is quick and easy too!
What are your favorite cold-weather soups?
Anna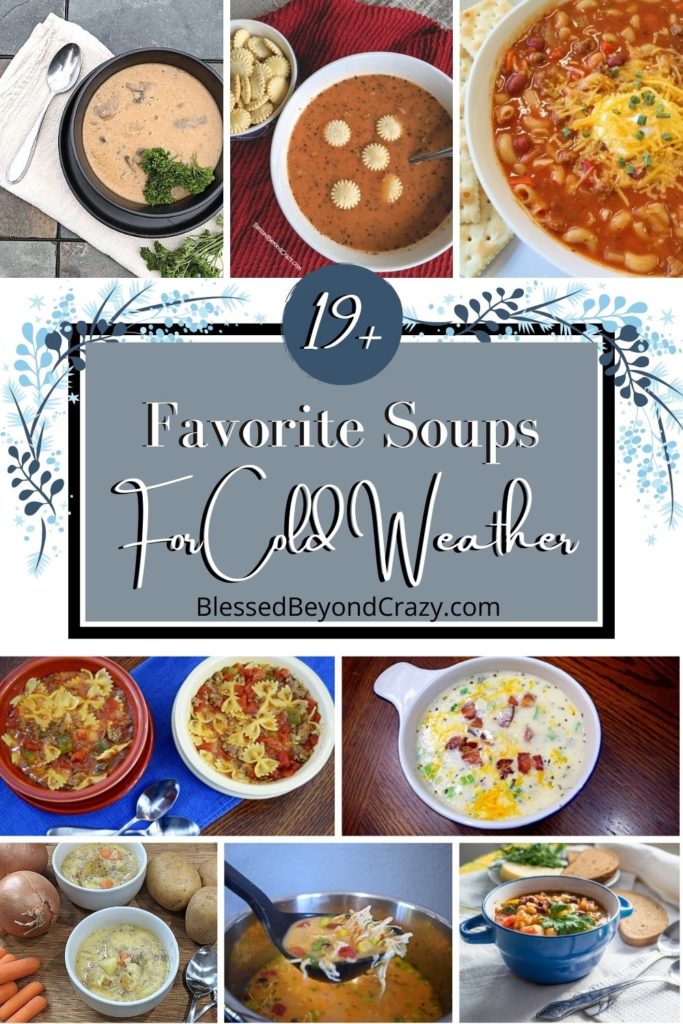 More great ideas: