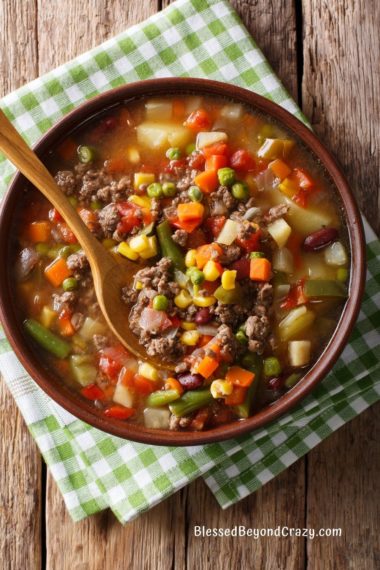 A bowl of Hearty Bean and Hamburger Soup really hits the spot on a cold winter's day. It's loaded with marvelous flavors and textures and is naturally gluten-free. Trust me, this lip-smacking soup gives me the energy to keep going all day long. 

To help support our blogging activities, our site contains affiliate links. If you make a purchase from a link on our site, we may receive a small percentage of that sale, at no extra cost to you. Blessed Beyond Crazy is a participant in the Amazon Services LLC Associates Program, an affiliate advertising program designed to provide a means for sites to earn advertising fees by advertising and linking to amazon.com.
A typical question is, "What should I make for dinner?" I found uncooked ground hamburger, a bunch of fresh vegetables in my refrigerator, and beans in my pantry. That's when I decided since these ingredients were at my fingertips, it was soup time! Bingo! Good ole' fashioned Hearty Bean and Hamburger Soup to the rescue!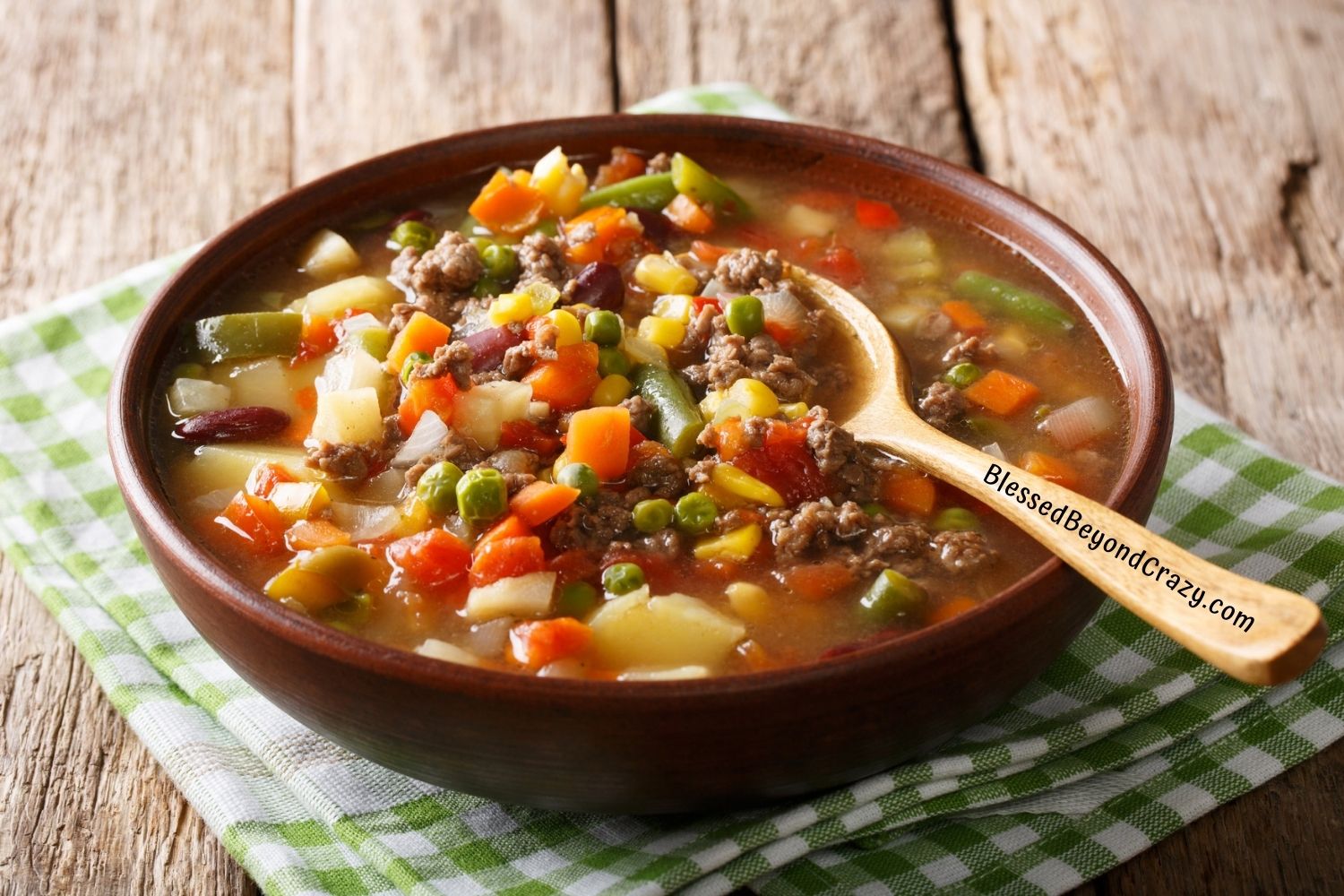 I enjoy having a big pot of soup cooking on the stove top, especially when it's cold outside. It smells so good and I love coming home and having dinner ready in minutes.
This recipe makes plenty so can either freeze some for use later or enjoy leftovers. Generally, I find that soup is better the day after you make it anyway. Oh, by the way, did I mention this recipe is naturally gluten-free?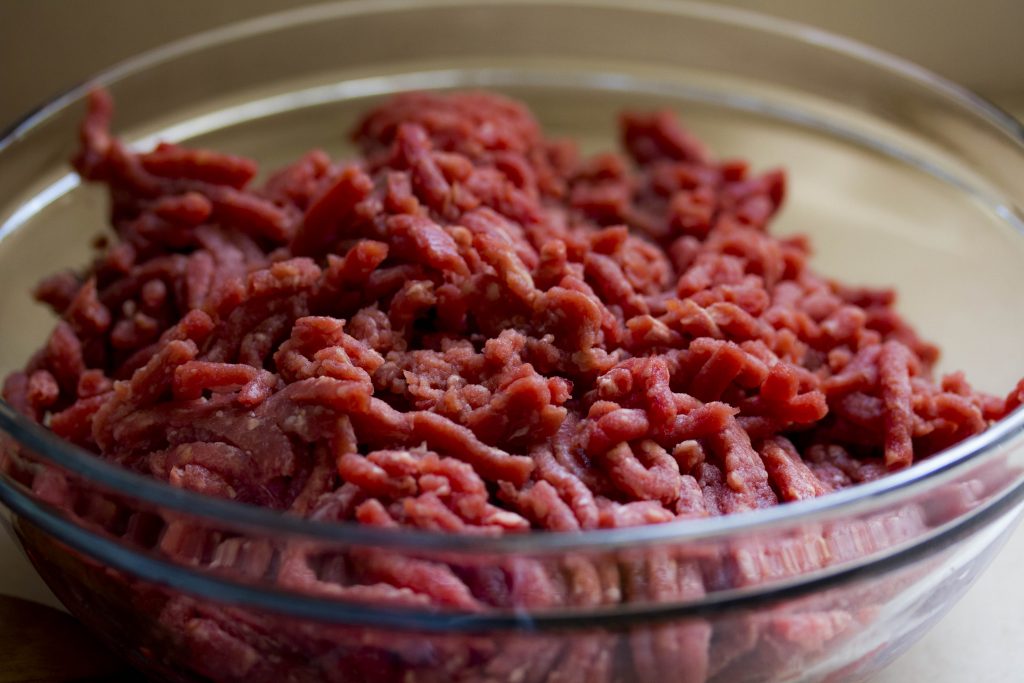 Ground Beef
In a large skillet, brown 1-1/2 pounds of ground beef (I use 85% ground chuck), drain off excess grease. While the meat is browning, pour beef broth and tomato juice into a stockpot. Heat over medium-low heat.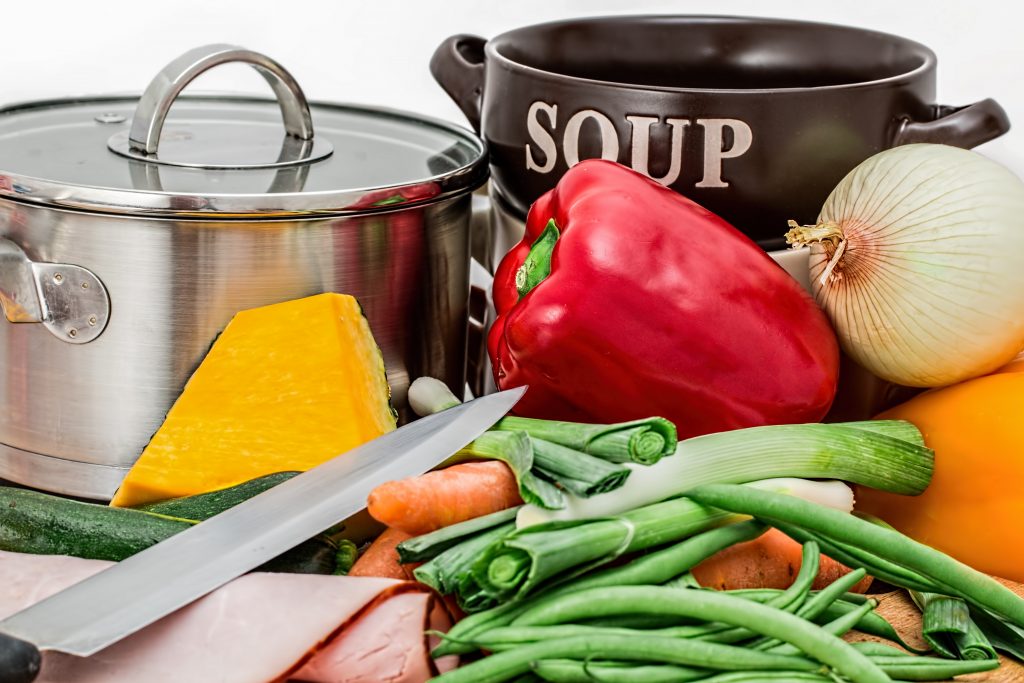 Next, peel, clean, and chop all the veggies that go into the soup. Set aside.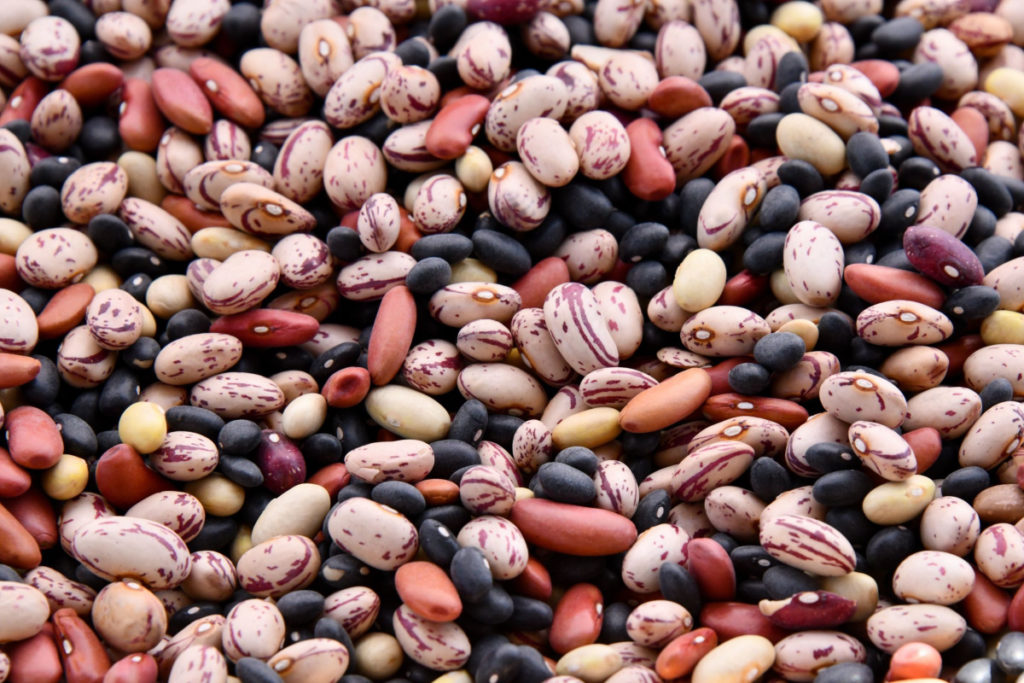 Beans
Beans are one of the most healthy and nutritious vegetables. A good source of protein, high in fiber, and low in fat and cholesterol. In addition, they are highly adaptable, go well with many ingredients and there are many different varieties to choose from.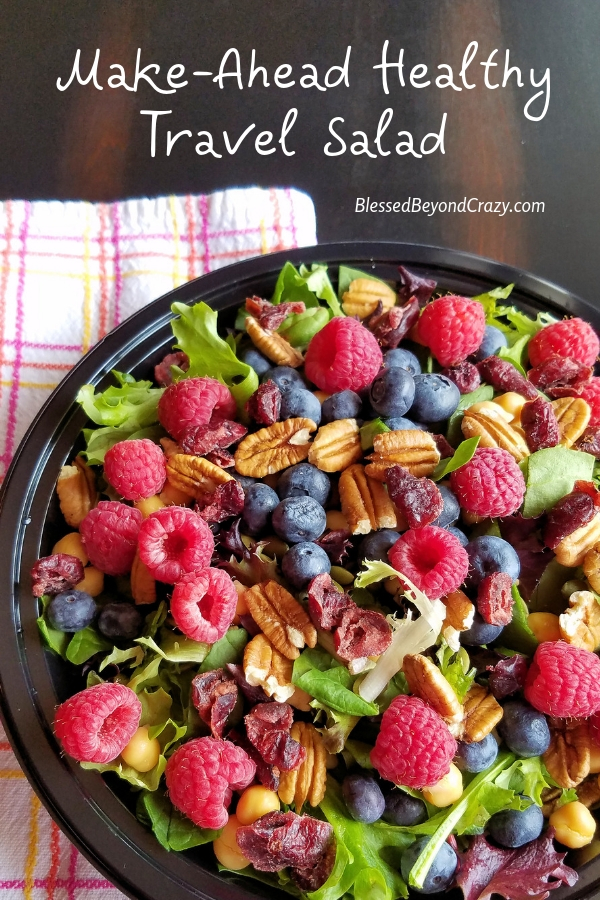 Add a Make-Ahead Healthy Travel Salad for a well-balanced meal.
Next, when the beef broth and tomato juice come to a boil, add the vegetables and all of the seasonings. Cover the pot with a lid and let the soup simmer until the veggies are tender. Next, add the drained beans and the ground chuck. Simmer for 20 to 30 minutes.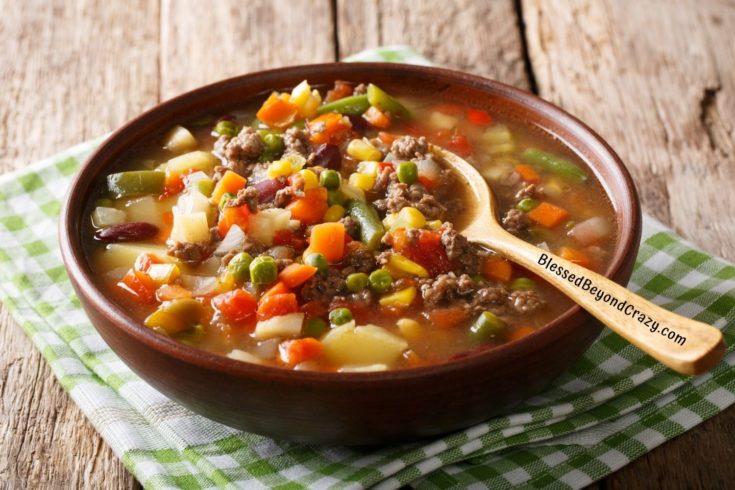 Yield:

Serves 6-8
Hearty Bean and Hamburger Soup
A delicious, healthy, and naturally gluten-free soup.
Ingredients
1-1/2 lbs ground chuck
4 cups beef broth
1 (64 oz) can 100 % tomato juice
2 cups cut green beans, fresh or frozen
1-1/2 cups chopped carrots
1-1/2 cups chopped celery
1/2 cup chopped onion
3 small potatoes, peeled and diced
1 cup corn, fresh or frozen
1 cup peas, fresh or frozen
1-1/2 cups tomatoes, diced, fresh or canned
1 can (28-ounces) kidney or mixed beans, drained (I use a gluten-free brand)
2 tsp cilantro, dried or fresh
1/8 tsp garlic powder
3 tsp parsley, dried or fresh
1 tsp pepper
1 tsp sea salt
Instructions
Brown hamburger in a large skillet; drain off excess grease. Pour beef broth and tomato juice into a stock pan; heat over medium-low heat. When it comes to a low boil, add vegetables and seasonings; cover and cook until vegetables are tender. Add drained beans and cooked hamburger. Simmer for 20-30 minutes. Serve.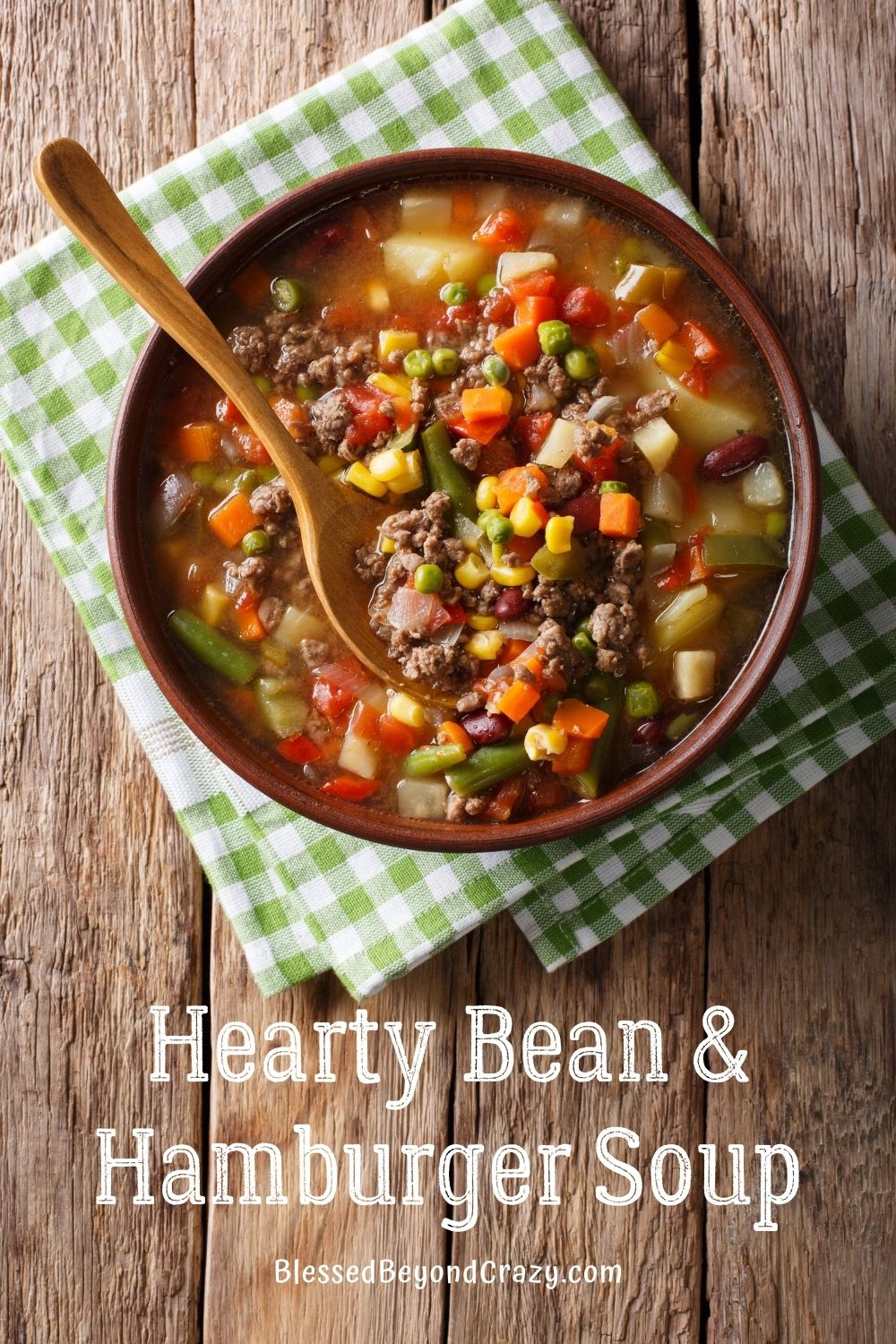 What is your favorite kind of homemade soup?
Linda
More great recipes: