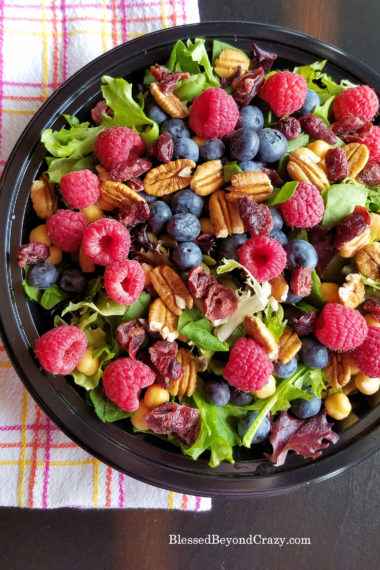 Lunchtime can't get here quick enough when a Make-Ahead Healthy Travel Salad is waiting for you. Not only is this salad bright and colorful, but it's also loaded with healthy ingredients and texture galore! Your taste buds will do a little happy dance with every single bite!

To help support our blogging activities, our site contains affiliate links. If you make a purchase from a link on our site, we may receive a small percentage of that sale, at no extra cost to you. Blessed Beyond Crazy is a participant in the Amazon Services LLC Associates Program, an affiliate advertising program designed to provide a means for sites to earn advertising fees by advertising and linking to amazon.com.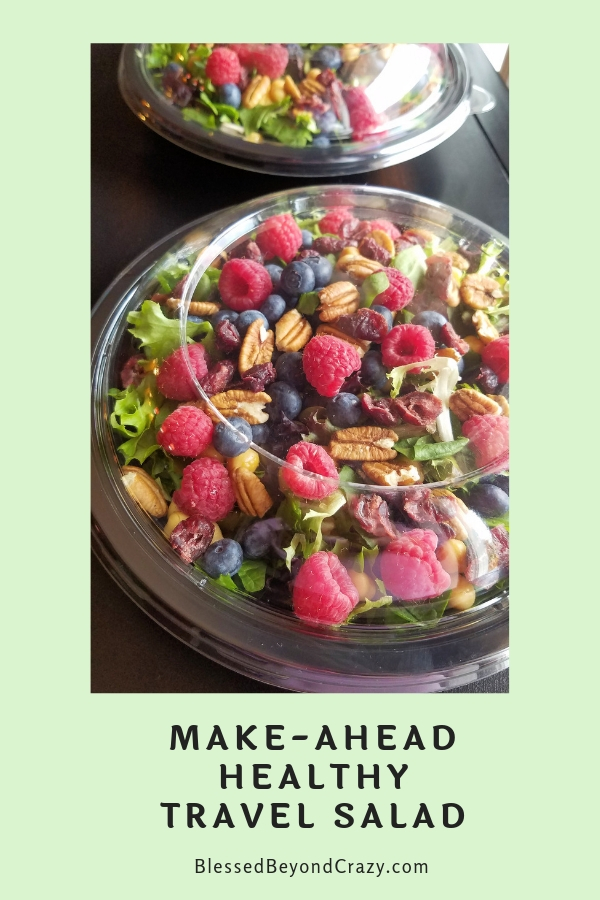 A Make-Ahead Healthy Travel Salad is also naturally gluten-free. Personally, I like to make two salads at a time and store them in the refrigerator overnight. The next morning I grab one as I head out the door to work. An easy, filling, and deliciously healthy lunch option.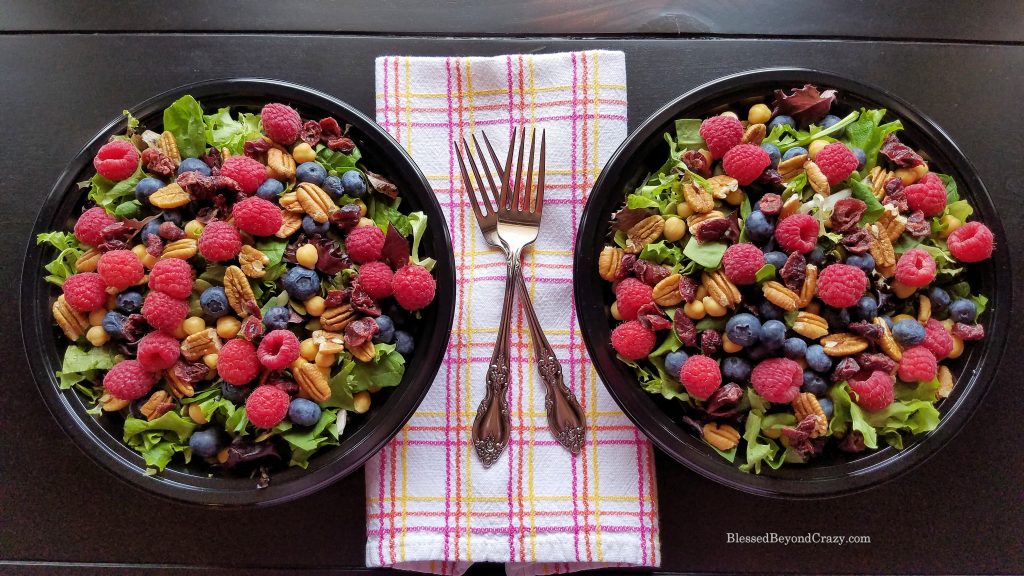 The Base
First, I start with a base of organic, preservative-free, triple-washed spring mix lettuce and greens.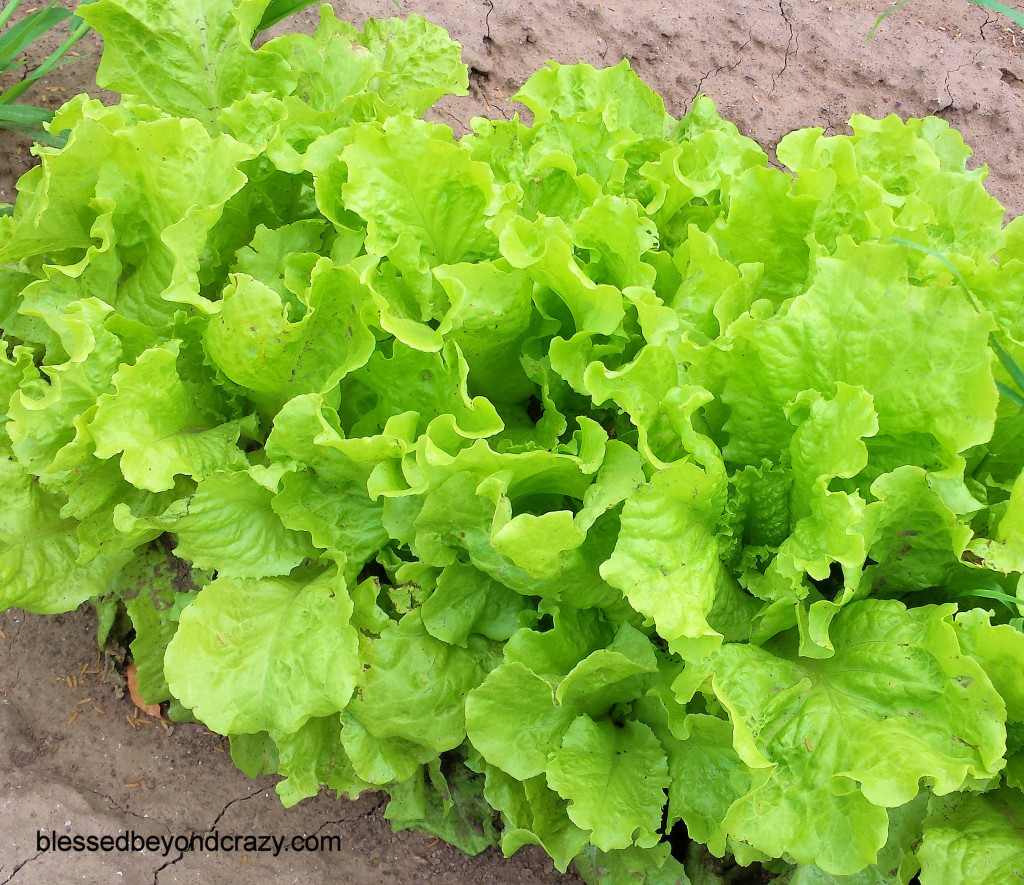 When it's in season, instead of buying lettuce I make a base of fresh lettuce and spinach from the garden. It's absolutely the best because it's straight from the garden, tender and fresh.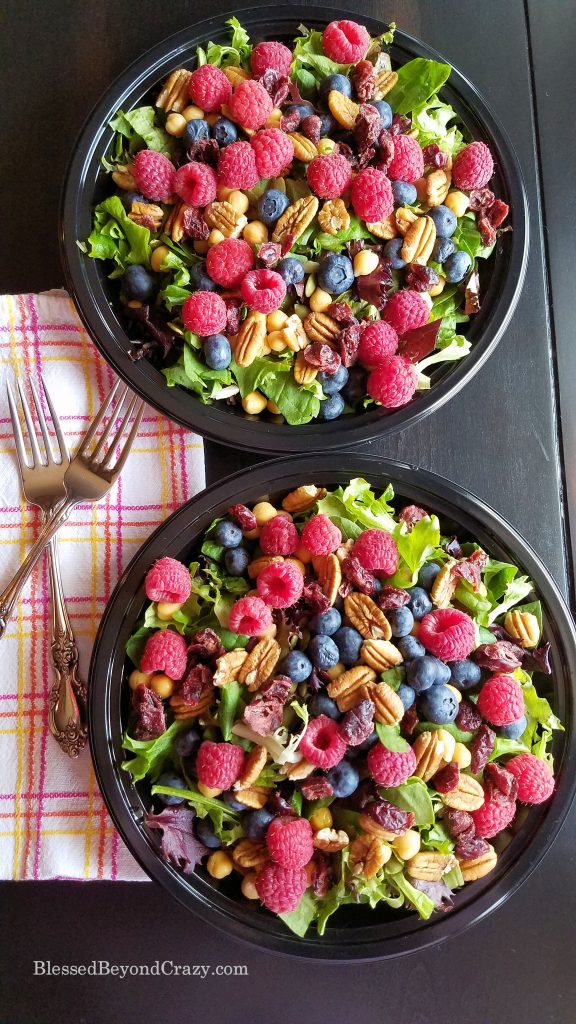 Ingredients
Next, I add fresh blueberries, raspberries, chickpeas, pecans, pumpkin seeds, and craisins. Sometimes I add fresh blackberries and a touch of feta cheese, grilled chicken along with a sprinkle of walnuts and/or sunflower seeds.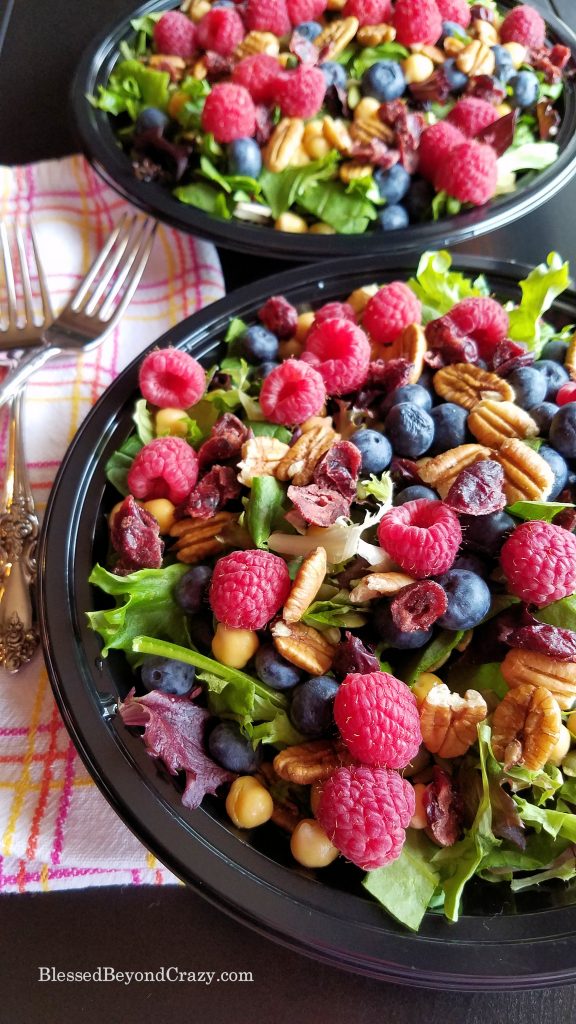 It's easy to swap out ingredients if you aren't a big fan of one. For example, if you don't care for chickpeas, simply leave them out. Another option is to substitute chickpeas with black beans or pinto beans.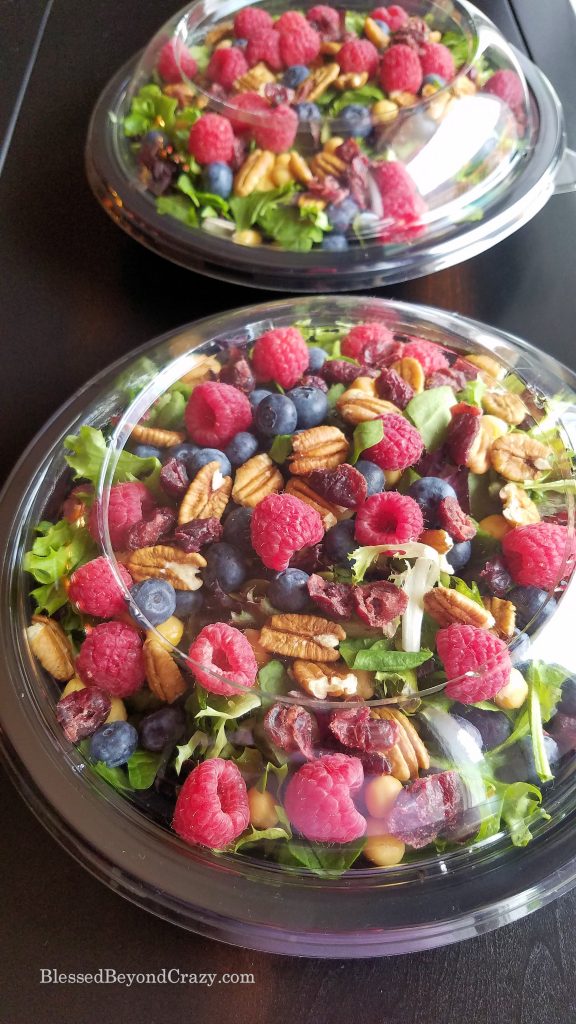 Make-Ahead
It seems like I am always a fan of a great make-ahead recipe, probably because I am a planner and it makes my life easier. Since this is the case, I find that it's nice to keep a supply of meal prep containers on hand. They come in handy and are perfect for sending leftovers home with family or guests.

Disposal meal prep containers are also fabulous for a Make-Ahead Healthy Travel Salad. No mess. No stress!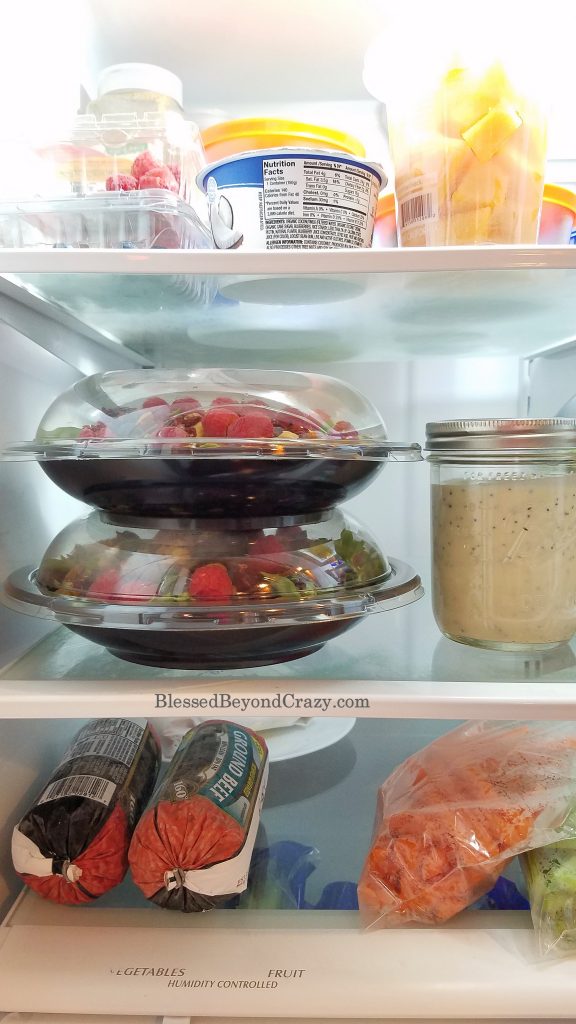 Take-Along
Busy weekday mornings seem less hectic because I assemble a couple of salads the night before. The next morning I simply grab a salad from the refrigerator as I head out the door.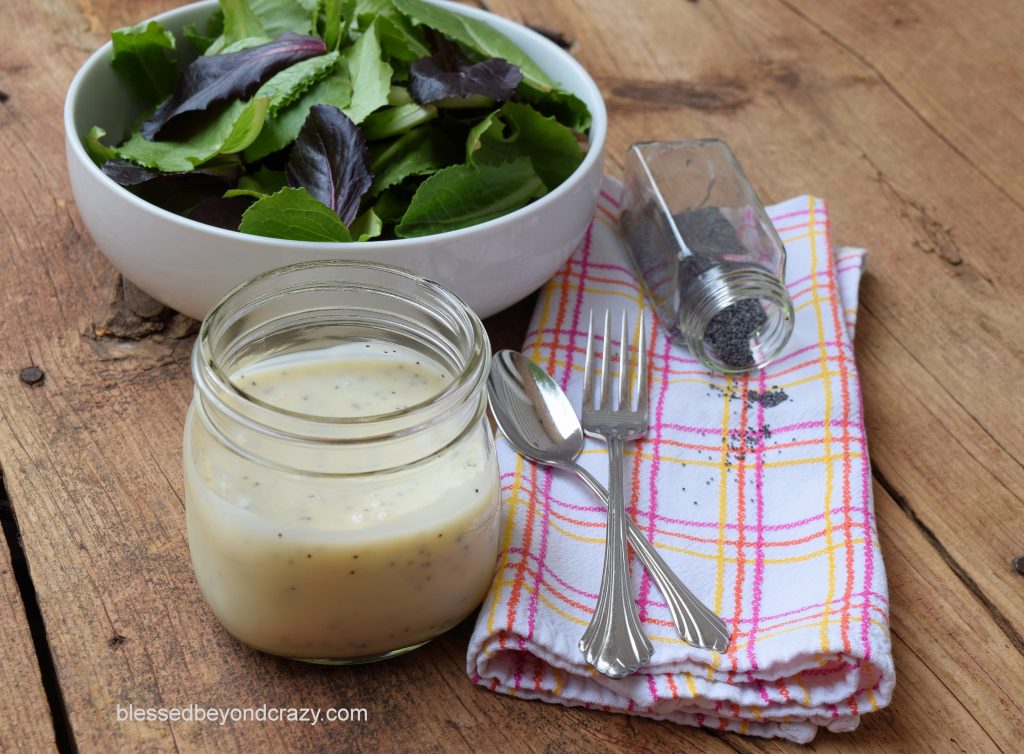 Easy Poppy Seed Dressing
Easy Poppy Seed Dressing is probably my all-time favorite homemade salad dressing recipe. I keep a small container of it in our compact refrigerator at work for those days when I bring a salad.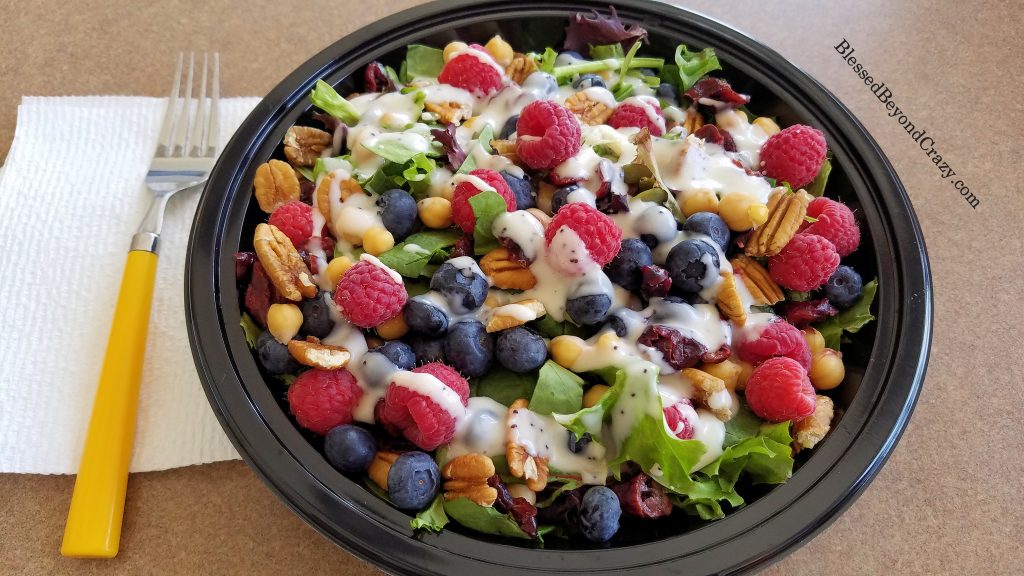 Lunchtime
As you can see, lunchtime is always a treat whenever I have a Make-Ahead Healthy Travel Salad waiting for me! Lunch really doesn't get much better than this!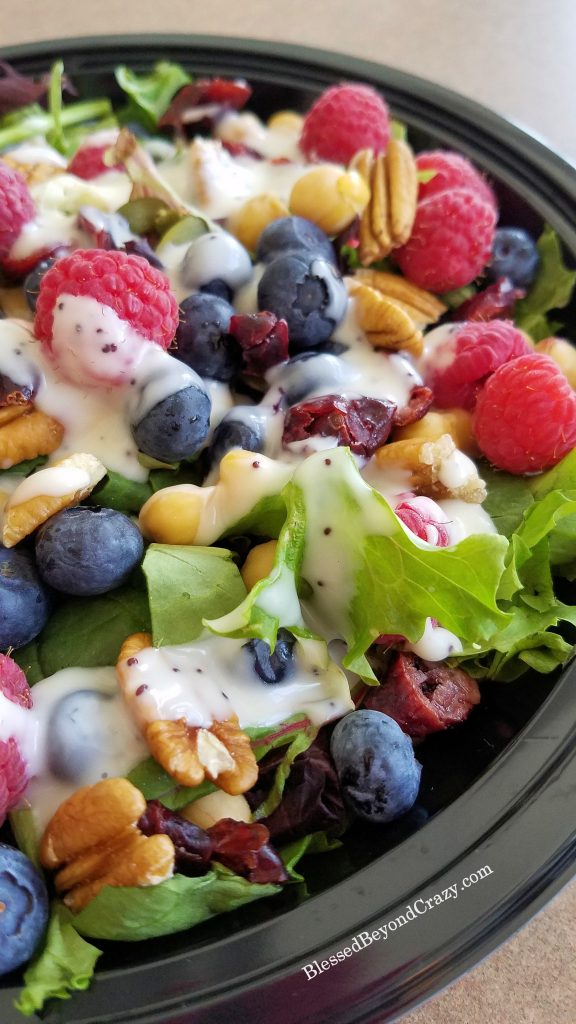 Personally, I think Easy Poppy Seed Dressing is the perfect companion to this yummy salad. Just look at that lush lettuce, fruits, and pecans all covered with poppy seed dressing!!! Yum!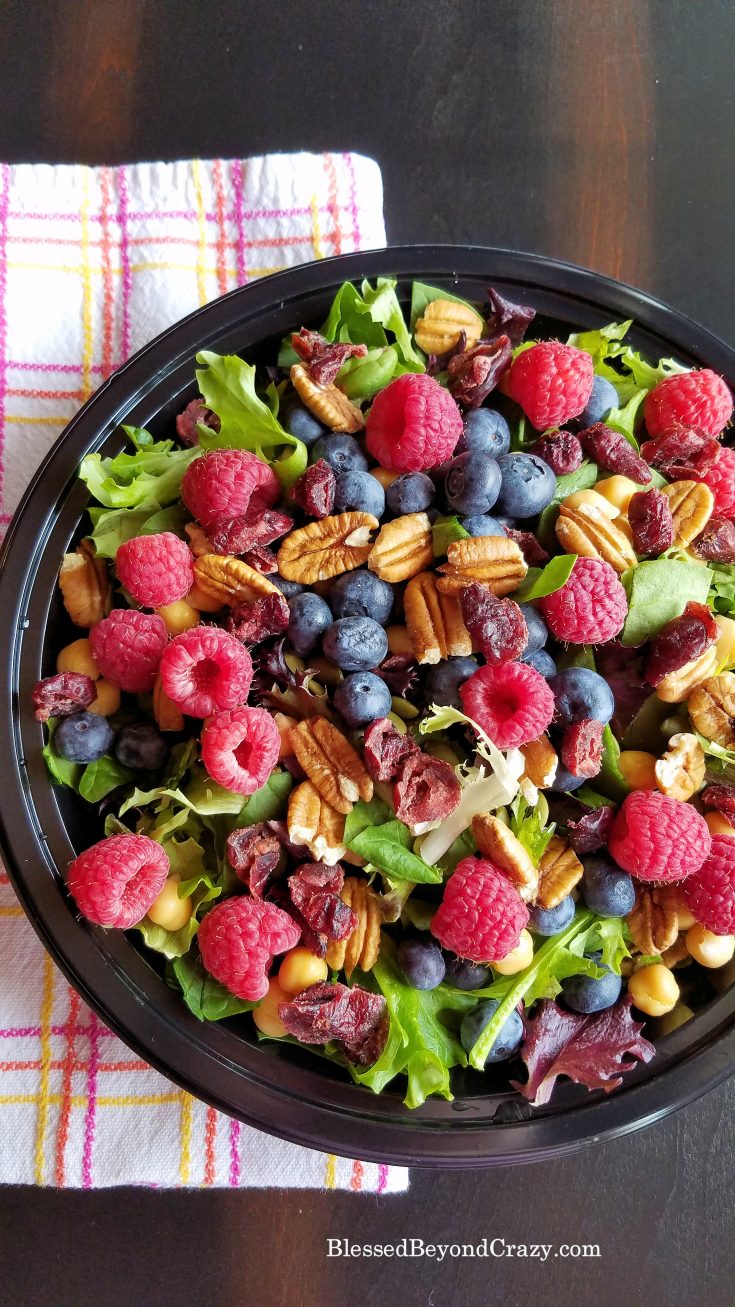 Yield:

1 Large Salad
Make-Ahead Healthy Travel Salad
Make this healthy salad ahead of time, then grab and go the next day. Perfect for work, picnics, informal parties, and so much more!
Ingredients
SALAD
4 handfuls of fresh, organic, preservative-free spring mix
1/2 cup fresh blueberries
1/2 cup fresh raspberries
1/2 cup chickpeas
1/2 cup organic, raw pecans
1/4 cup organic, raw pumpkin seeds
1/4 cup craisins
EASY POPPY SEED DRESSING
1 cup mayonnaise (I use gluten-free Spectrum Canola Mayo but feel free to use another GF brand)
1/3 cup sugar (or to taste)
1/4 cup apple cider vinegar (I use Bragg Organic Apple Cider Vinegar which is naturally GF)
pinch of salt
1 to 2 teaspoons poppy seeds
Instructions
Place lettuce into the bottom of 1 or 2 disposable meal prep salad container(s). (Depending on the size of salad you want to make.)
Sprinkle blueberries, raspberries, chickpeas, pecans, pumpkin seeds and craisins over lettuce.
Salad Dressing: Place mayonnaise, sugar, apple cider vinegar, salt and poppy seeds into a large measuring cup; whisk until smooth and creamy. To retain the best flavor, store in a sealed glass jar until ready for use. Refrigerate until ready to use.
Store container of salad in refrigerator. Keeps well up to 2 - 3 days.
Notes
1 recipe of Easy Poppy Seed Dressing yields approximately 1 1/4 cups.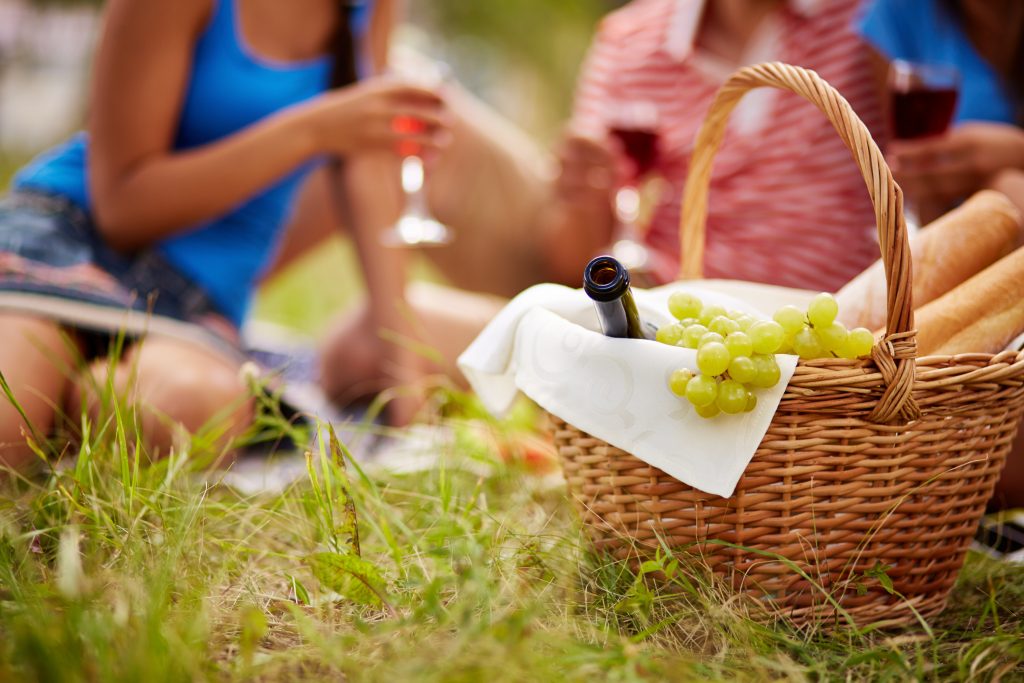 Travel
Make-Ahead Healthy Travel Salads are also a good option for:
picnics
a day trip to the zoo or park
pool parties
an informal luncheon
meals for shut-ins
easy "new mommy" meals
informal Mother's Day outing
take along on a surprise visit to see someone special
the possibilities are simply endless!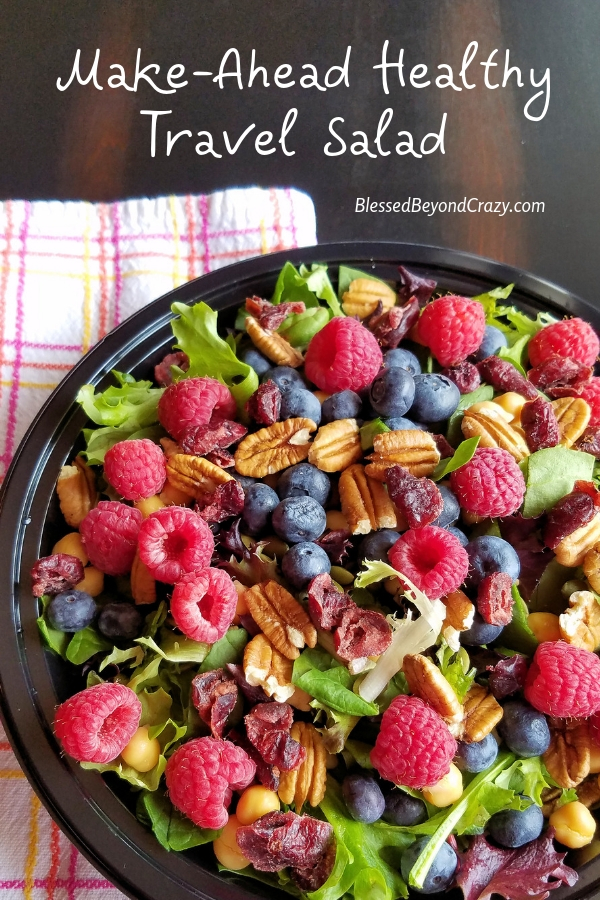 What's your favorite make-ahead meal?
Linda
More great ideas: