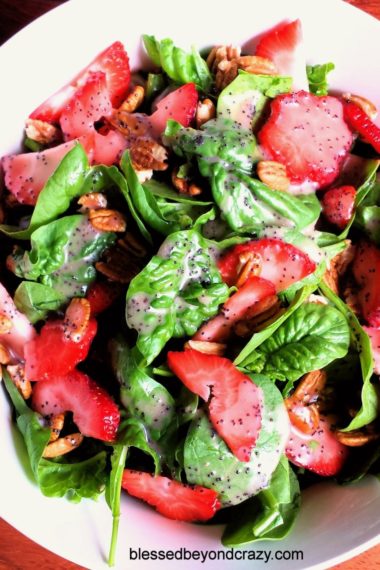 Fresh Strawberry Spinach Salad with homemade Pomegranate Vinaigrette and Poppy Seed Dressing is one of my all-time favorite salads. Not only is this salad healthy, but it's also absolutely delicious and easy to make.

To help support our blogging activities, our site contains affiliate links. If you make a purchase from a link on our site, we may receive a small percentage of that sale, at no extra cost to you. Blessed Beyond Crazy is a participant in the Amazon Services LLC Associates Program, an affiliate advertising program designed to provide a means for sites to earn advertising fees by advertising and linking to amazon.com.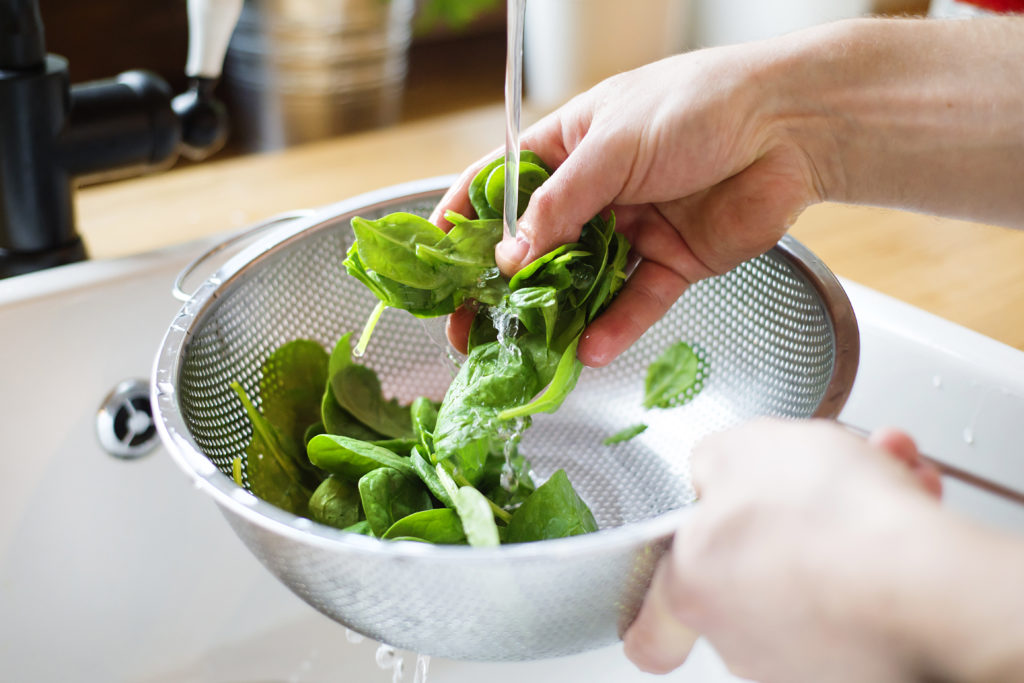 Healthy Salads
As I previously stated, I love salad. My family loves salad. So guess what? We eat a lot of salad!
There are many great salad recipes that we enjoy, however, this particular recipe is one of our all-time favorites! We can literally make a whole meal on just this salad alone.
Fresh Garden Spinach
My family is fortunate because we live in a farming community and therefore many people plant gardens.
My parents are always super generous and share the fresh produce from their garden with their family and friends. Right now they have fresh spinach, lettuce, strawberries, and rhubarb. That makes this the perfect time to make Strawberry Spinach Salad!
Pictured above is organic spinach growing in their garden. No pesticides, herbicides, or chemicals were used. I can't even begin to tell you how absolutely amazing this spinach is. The leaves are so tender and taste better than store-bought spinach.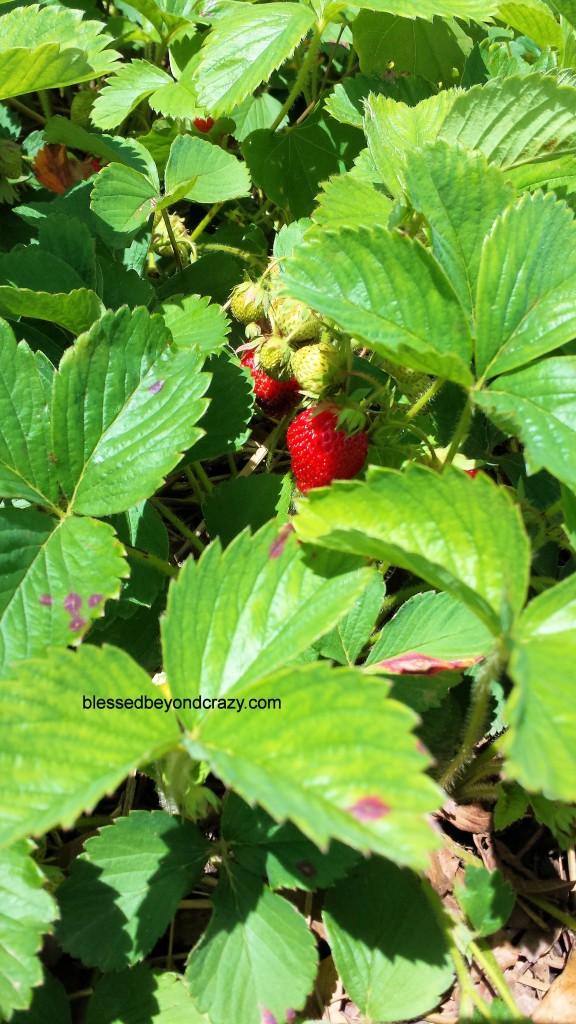 Organic Strawberry Plants
Another amazing ingredient grown in my parents' garden is organic strawberries. These delicious berries are good in everything! We eat them fresh or we stem, wash, and smash them. Then we add sugar and place in plastic freezer containers.
It's so nice to be able to grab a container out of the freezer in the dead of winter!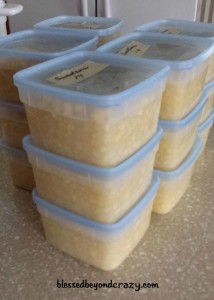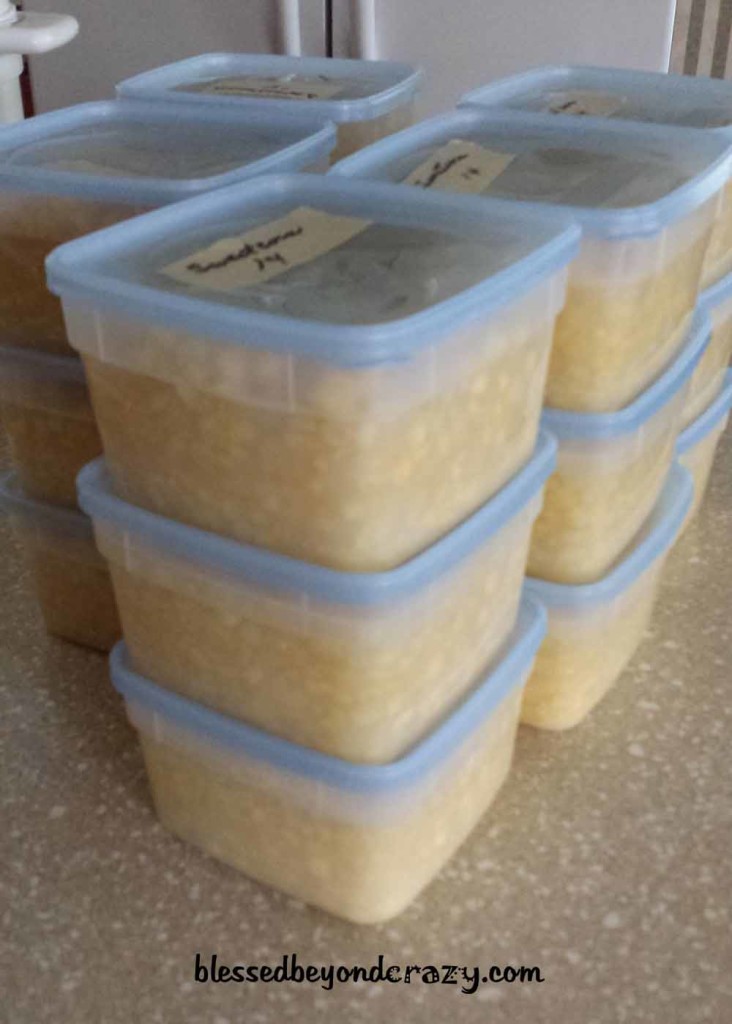 Check out this post on How To Freeze Fresh Sweet Corn. It's one of our most popular blog posts!
Organic pecans are yet another tasty and healthy ingredient in this salad. Guess what? My parents have pecans trees on their farms too. Every fall, when the pecans fall off the trees, my parents harvest and freeze them for later use.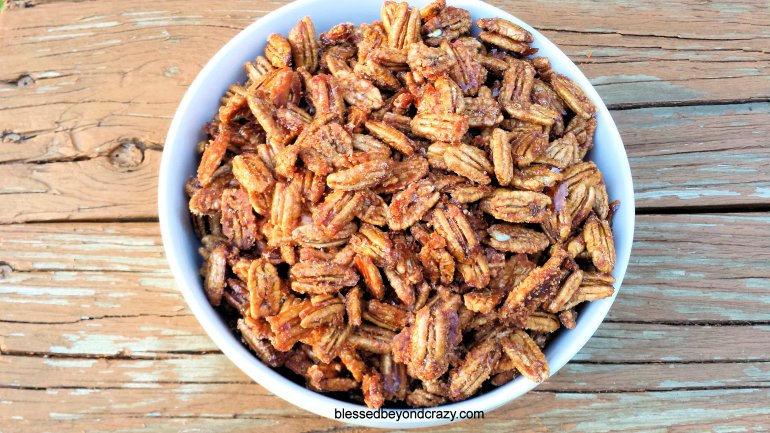 Check out this fabulous pecan recipe for Sugar and Spice Pecans.
Ok. Now, onto this yummy salad recipe. We start by washing the fresh spinach and strawberries. Then we place the spinach and berries in strainers and allow the excess water to drain off.
(We always like to use a pretty salad bowl to show off the layers of spinach, sliced strawberries, and pecans.)
Finally, whip up a batch of delicious homemade Pomegranate Vinaigrette Poppy Seed Dressing. Place the dressing into a salad dressing shaker or blender and drizzle some over the salad. (One batch of dressing will easily be enough dressing for two salads).
Gently toss and serve. Voila! A beautiful, delicious, healthy, organic salad to enjoy. 
A delicious and healthy salad that can easily be modified to be gluten-free.
Ingredients
SALAD:
5 - 8 ounces fresh baby spinach
1 pint fresh strawberries, sliced
1/2 cup pecans, chopped or whole
Optional: 1/4 cup feta cheese
VINAIGRETTE DRESSING:
1/4 teaspoon dried mustard
1/3 cup pomegranate vinaigrette
1/2 cup granulated sugar
1 teaspoon salt
1/2 cup vegetable oil
4 1/2 teaspoons poppy seeds
Instructions
Place spinach, strawberries, and pecans in a salad bowl.
Place the ingredients for the vinaigrette dressing (except the poppy seeds) in a blender. Blend together for 1 minute.
Stir in poppy seeds.
Drizzle over salad.
Optional: sprinkle with feta cheese
Serve.
Notes
Additional options: blue cheese crumbles, grilled chicken strips, walnut and/or almonds, fresh blueberries, raspberries or blackberries, and sunflower seeds.
Several additional options to add to this salad are feta or blue cheese crumbles, grilled chicken strips, walnut and/or almonds, fresh blueberries, raspberries or blackberries, and sunflower seeds. 
Pssst…. did you catch that this recipe is naturally gluten-free?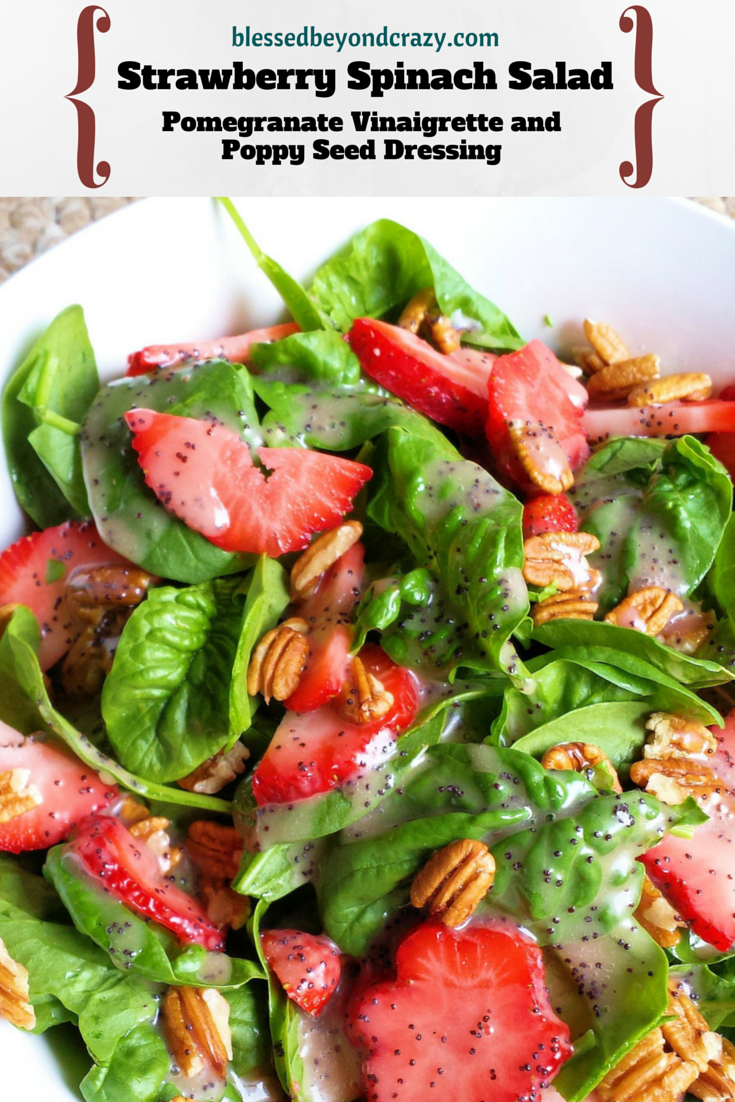 Excuse me… it's time for me to go make myself another salad! 
Enjoy!
Linda
More great ideas: