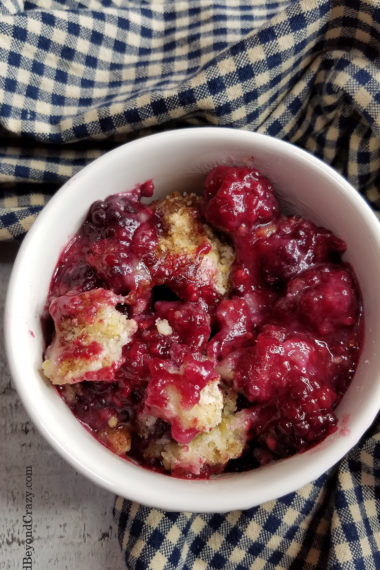 Looking for a scrumptious and extremely easy-to-make Blackberry Cobbler Recipe? Well, look no further! This simple recipe requires only a few ingredients and from start to finish, is completely ready in an hour. Besides that, it's super easy to make gluten-free!
To help support our blogging activities, our site contains affiliate links. If you make a purchase from a link on our site, we may receive a small percentage of that sale, at no extra cost to you. Blessed Beyond Crazy is a participant in the Amazon Services LLC Associates Program. This affiliate advertising program designed to provide a means for sites to earn advertising fees by advertising and linking to amazon.com.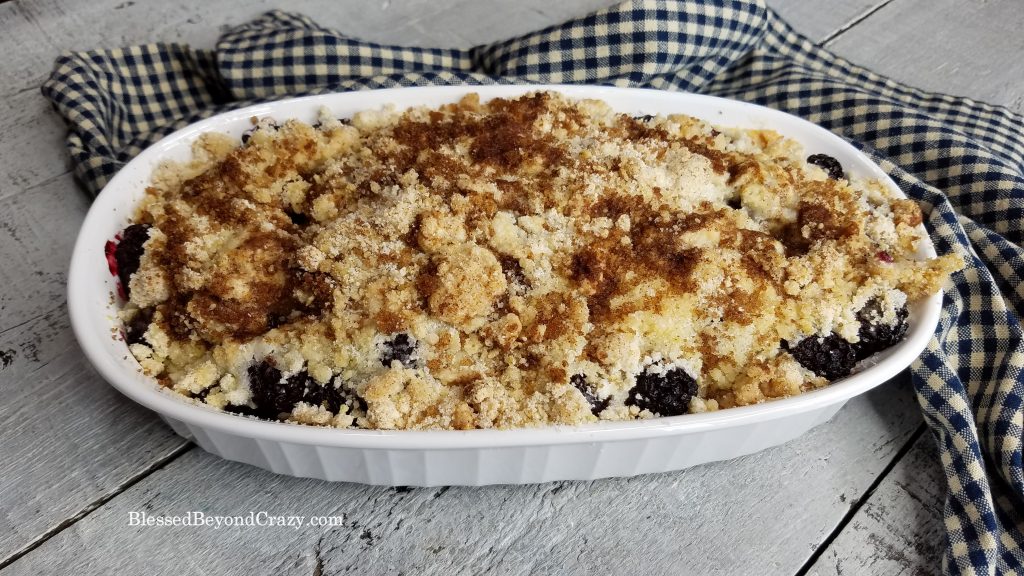 Fruit cobbler is such a good old-fashioned dessert. Nearly everyone loves it!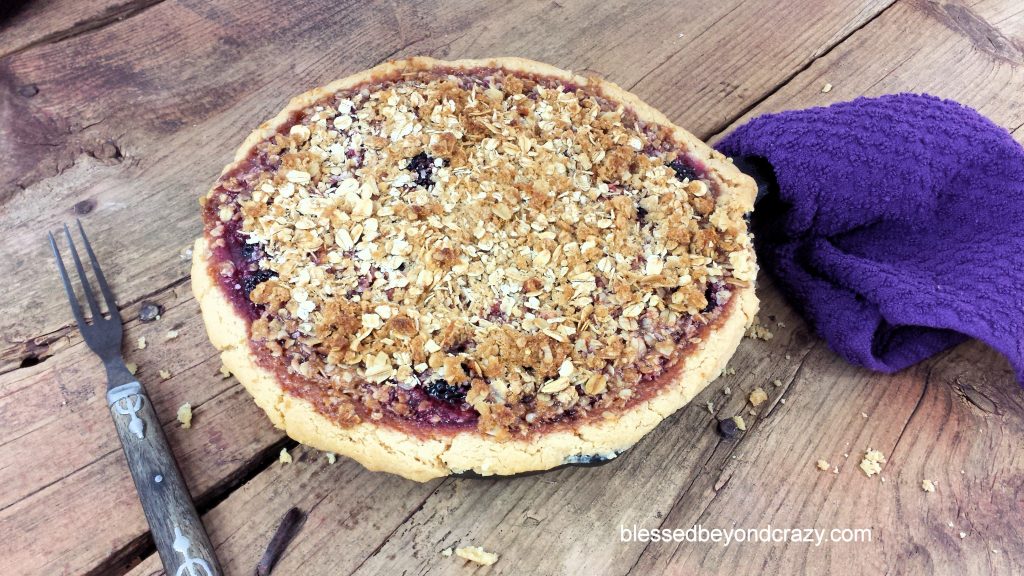 Another dessert my family loves is a Rustic Cast Iron Skillet Blackberry Pie.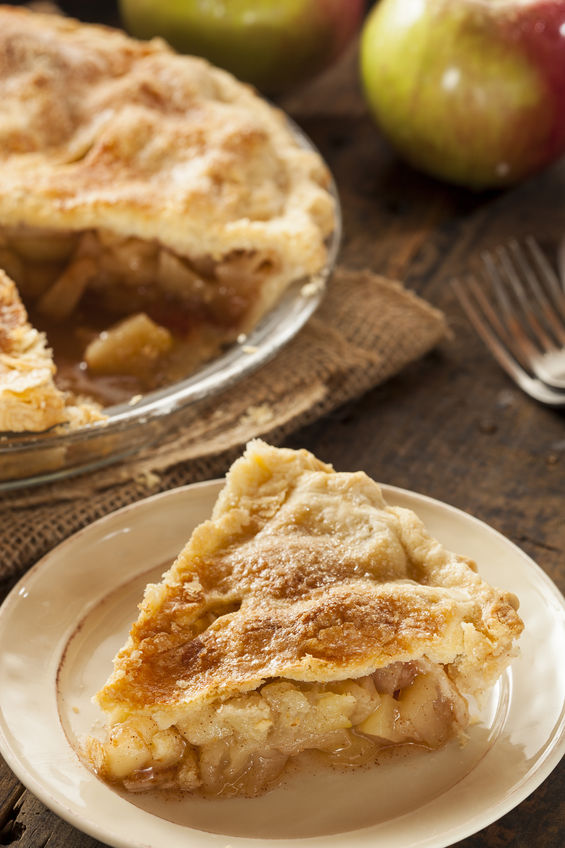 Right along with blackberry pie, I have fond memories of my mother serving up warm slices of other homemade fruit pies. Pies such as apple, cherry, peach, and apricot were made using organic fruit grown right in our own backyard.
A refreshing Blackberry Mojito always hits the spot on a hot summer day.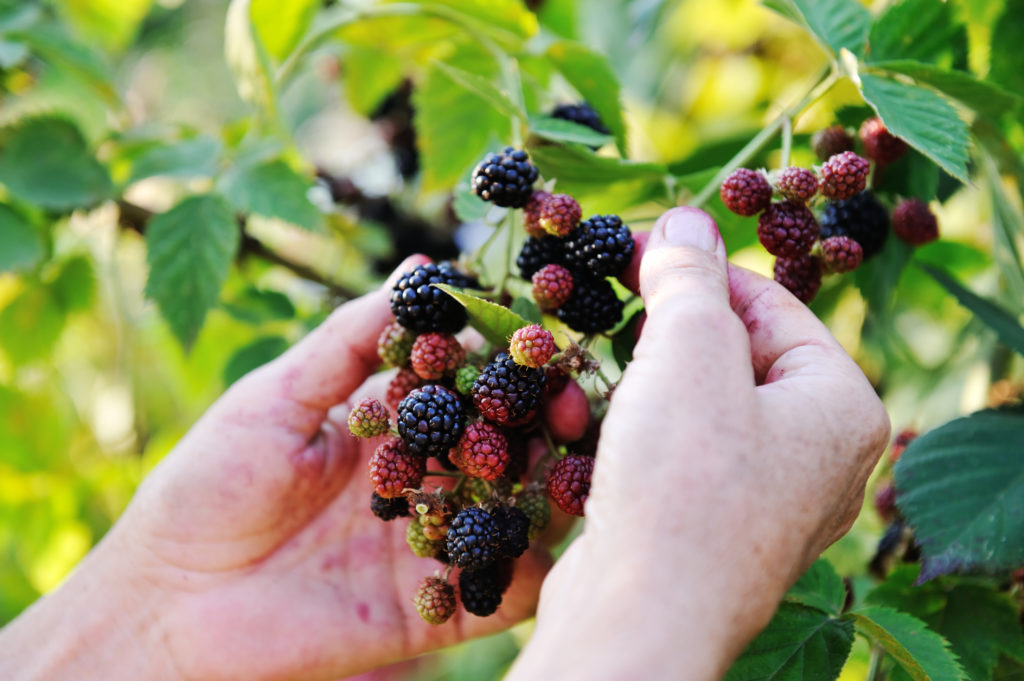 Another fond childhood memory is mom growing all kinds of fresh garden produce in her gardens (she had three!). Along with a wide range of vegetables, we also enjoyed fresh fruits and berries. I vividly remember eating juicy blackberries and raspberries straight off the vine! Sooooo delish!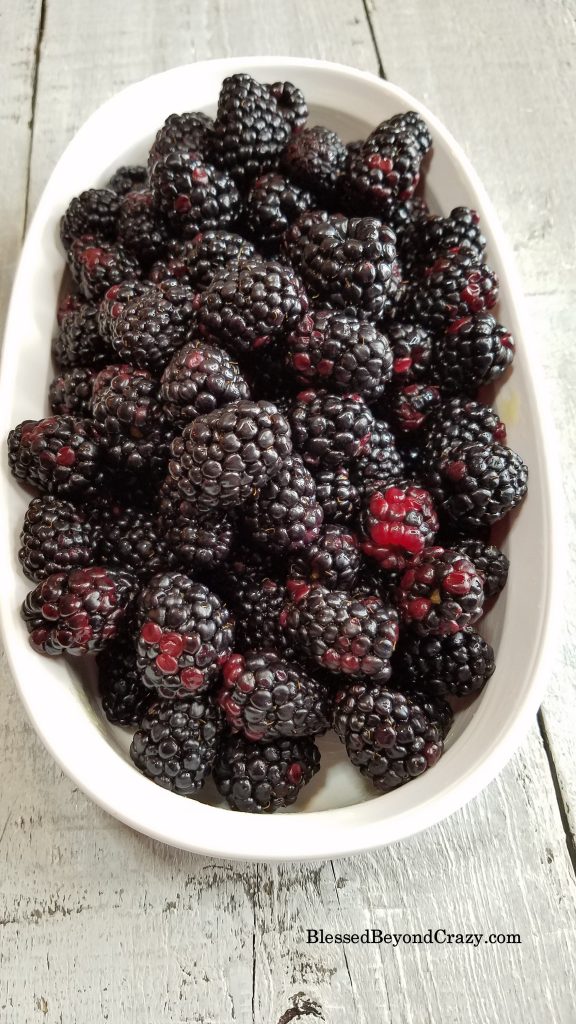 This blackberry cobbler recipe begins by placing fresh blackberries into a well-greased 10 x 6-inch baking dish.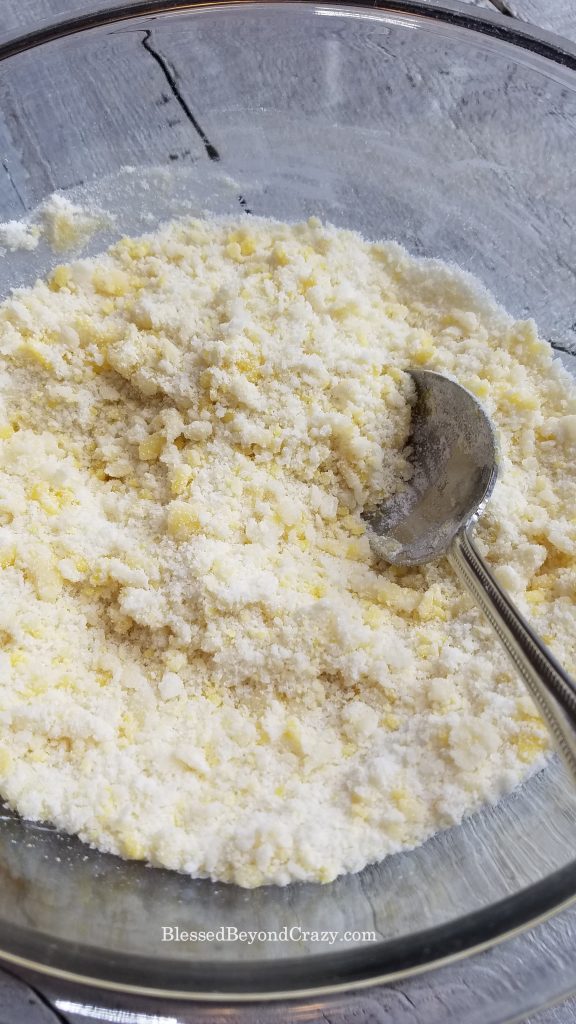 The first topping consists of a mixture of flour, sugar, baking powder, and an egg.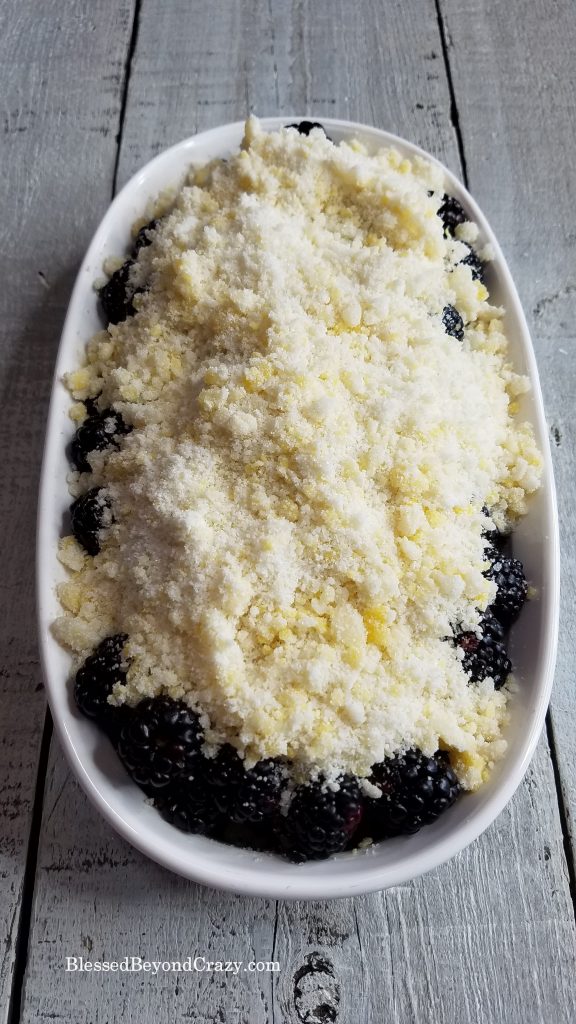 Sprinkle the mixture over top of the blackberries and drizzle with melted butter.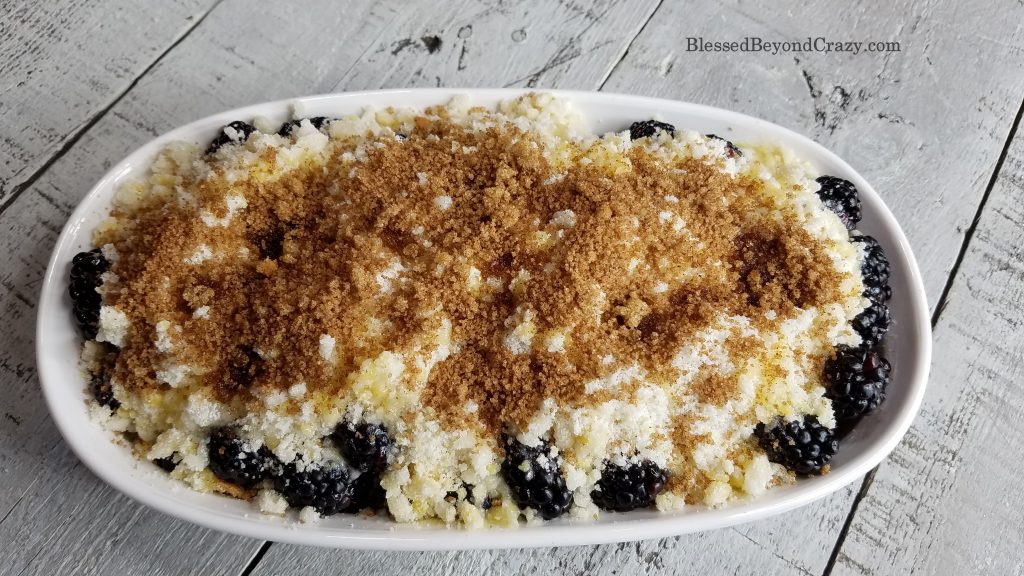 A final topping consists of a mixture of cinnamon and sugar.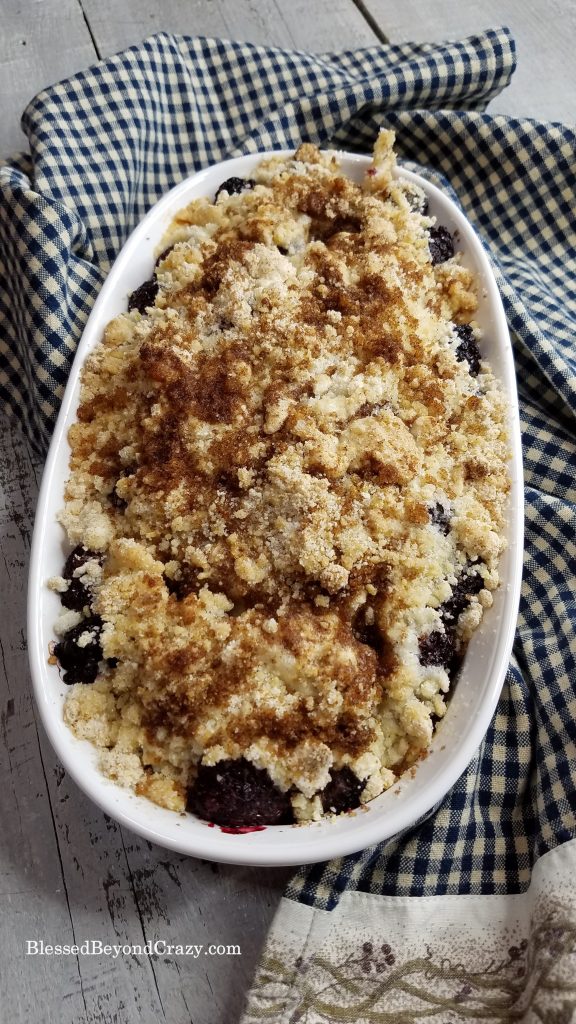 Trust me when I say that any kitchen smells wonderful as this blackberry cobbler bakes!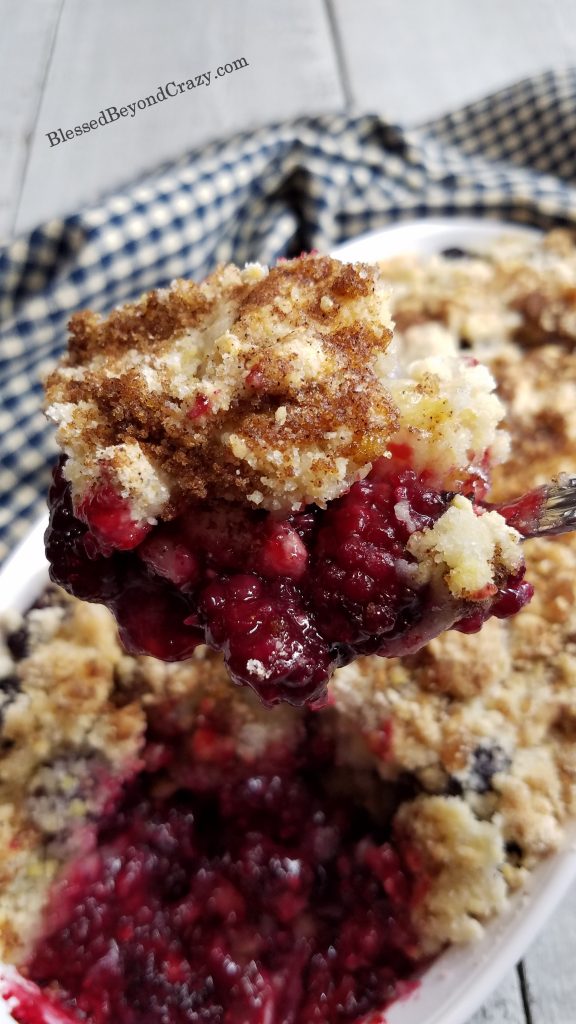 As you can see in the picture above, each bite is the perfect blend of blackberries and yummy topping.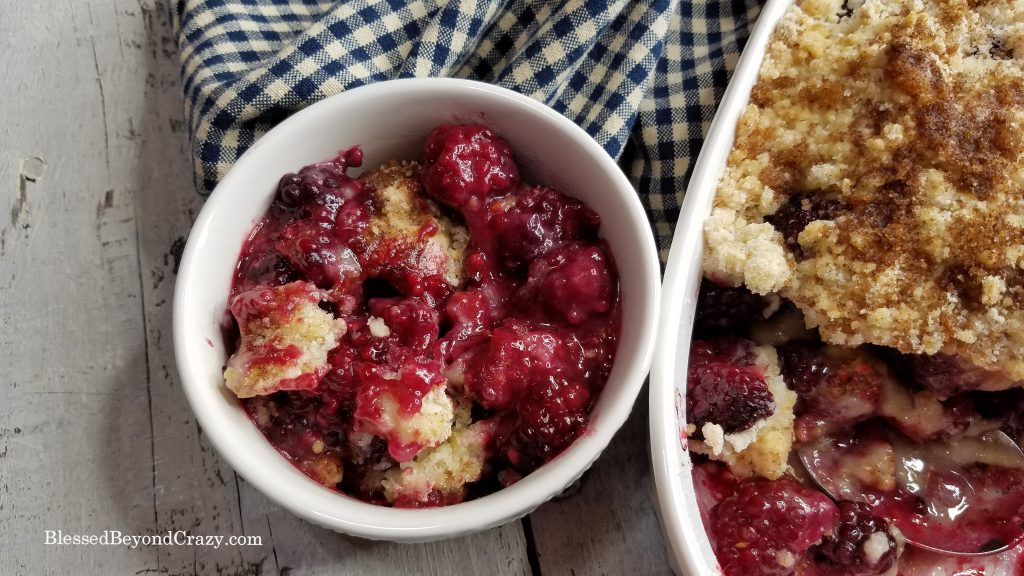 This Blackberry Cobbler Recipe yields 6 to 8 servings.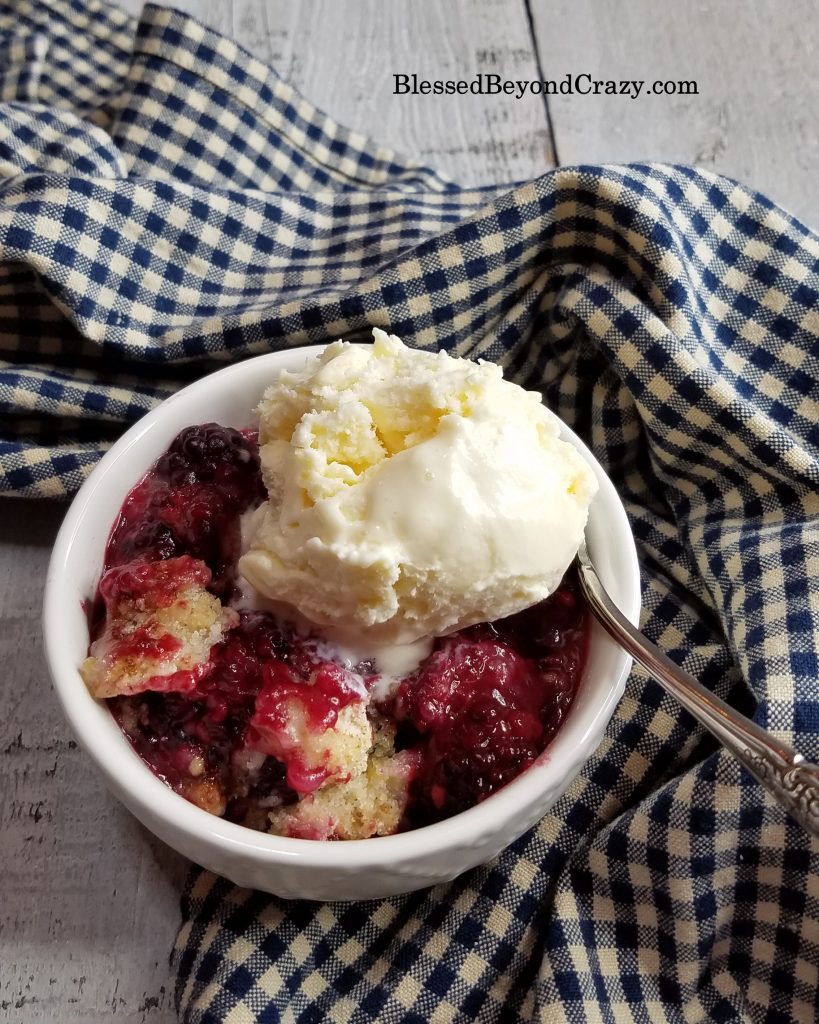 I suggest serving this cobbler with a scoop of vanilla bean ice cream or a drizzle of warm cream.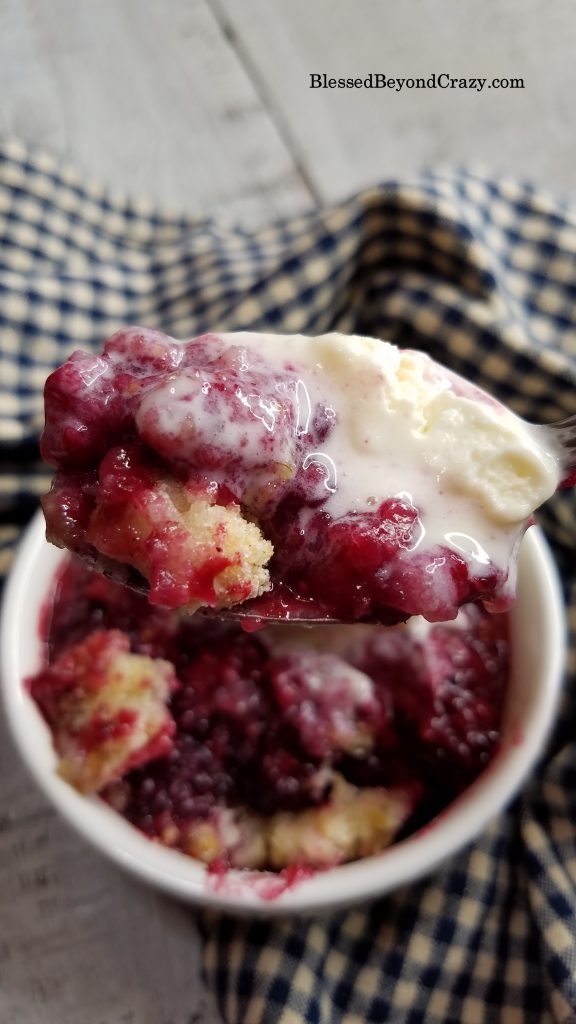 I predict that you and your family are going to love this exceptionally easy Blackberry Cobbler Recipe!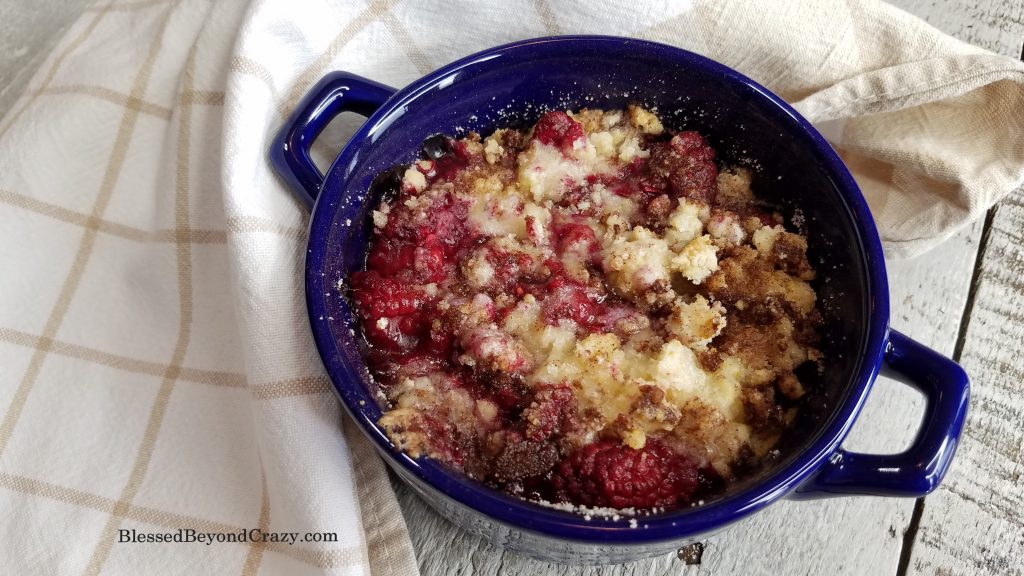 If you happen to be out of blackberries, feel free to swap them out with other fresh fruits and/or berries. Substitutes such as blueberries, peaches, or mixed berries also work well in this recipe.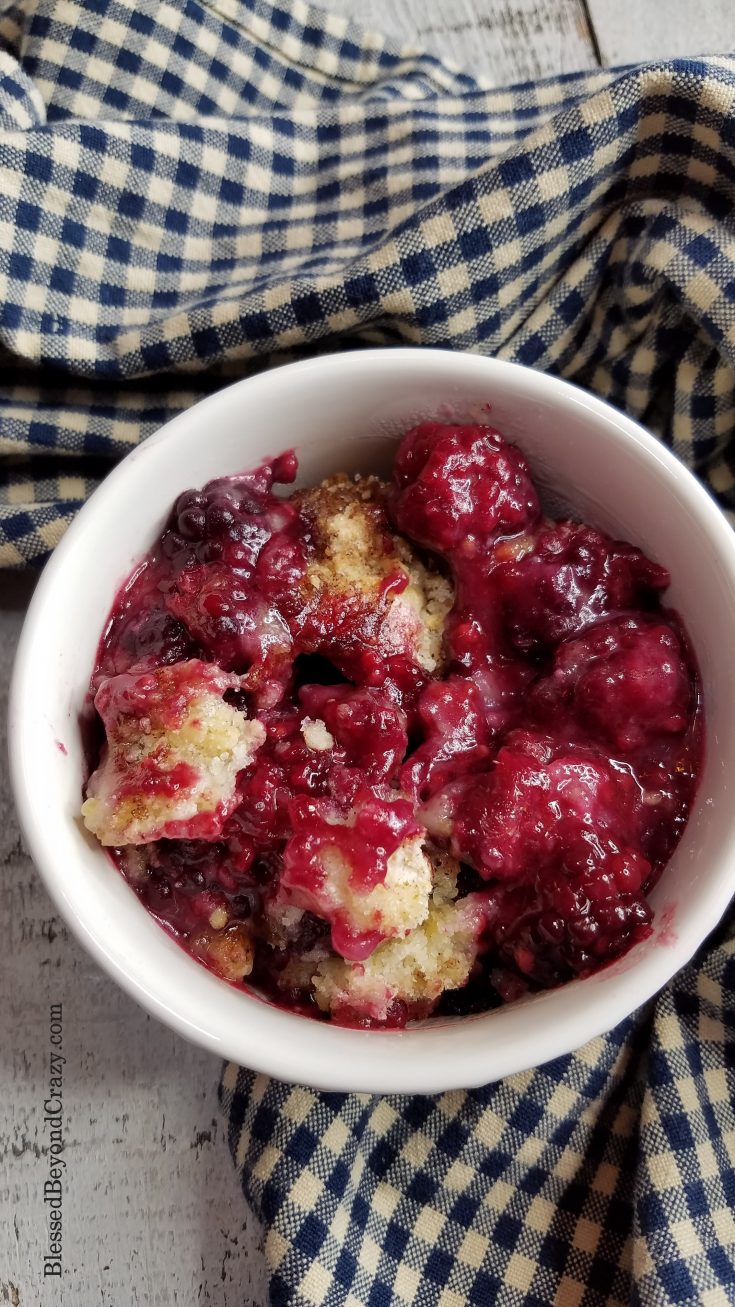 Yield:

6 - 8 Servings
Blackberry Cobbler Recipe
A delicious and extremely easy cobbler recipe.
Ingredients
3 1/2 cups fresh blackberries
1 cup flour (GF Option: use a gluten-free flour blend + 1 teaspoon xanthan gum - unless flour already contains it.)
1 cup sugar
1 teaspoon baking powder (I use Hain Pure Foods gluten-free brand)
1 egg
6 tablespoons butter, melted
1/2 teaspoon cinnamon
1 tablespoon brown sugar
vanilla ice cream
Instructions
Preheat oven to 350 degrees F.
Rinse blackberries; drain well. Place in the bottom of a greased 10-inch x 6-inch glass baking dish.
Mix flour, sugar, baking powder and egg until it resembles coarse crumbs. Sprinkle mixture evenly over the top of blackberries.
Drizzle top with melted butter.
Combine cinnamon and sugar. Sprinkle evenly on top.
Bake 40 mintues or until golden brown.
Serve warm with scoop of vanilla ice cream.
Notes
Note: sauce will contine to thicken as cobbler cools.
Feel free to swap out blackberries with other fresh fruits and/or berries. Substitutes such as raspberries, blueberries, peaches, or mixed berries also work well.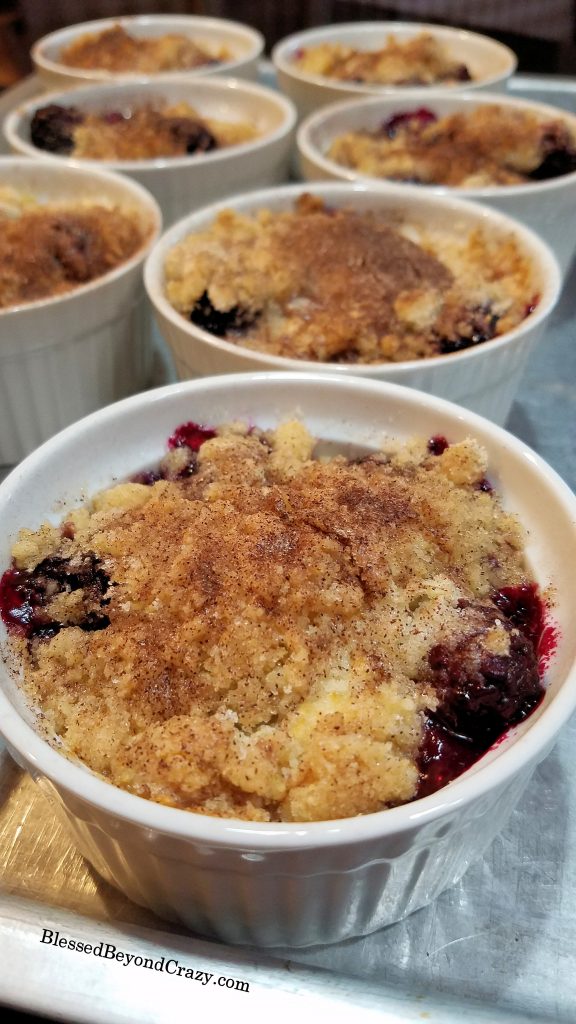 This cobbler can also be made in individual ramekins.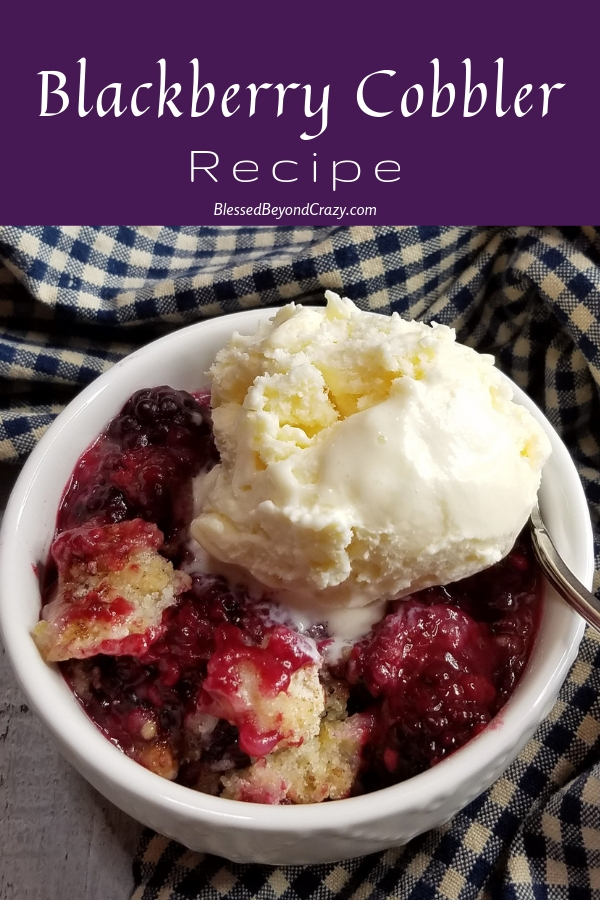 Enjoy!
Linda
More great ideas: