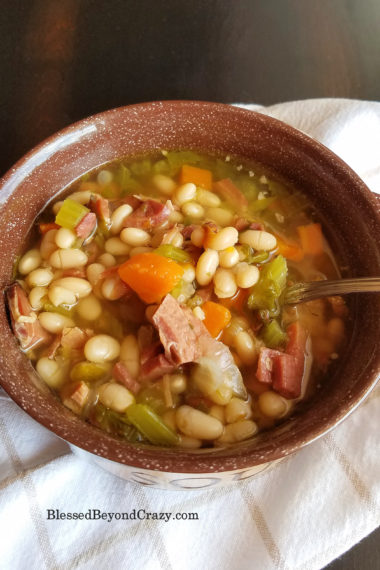 Easy Crockpot Ham and Bean Soup is a fabulous dish to serve on a chilly day. Not only is it a hearty recipe, but you also won't have to spend hours in the kitchen preparing it. Simply throw all the ingredients into your crockpot, walk away, and come back to a piping hot meal! 

To help support our blogging activities, our site contains affiliate links. If you make a purchase from a link on our site, we may receive a small percentage of that sale, at no extra cost to you. Blessed Beyond Crazy is a participant in the Amazon Services LLC Associates Program, an affiliate advertising program designed to provide a means for sites to earn advertising fees by advertising and linking to amazon.com.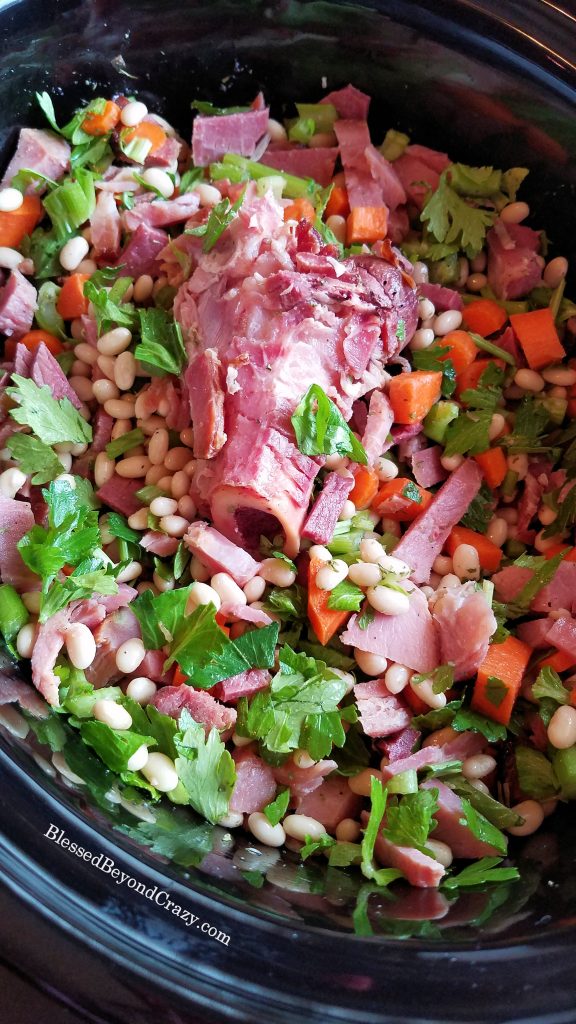 Reminds Me of Home
Easy Crockpot Ham and Bean Soup is a recipe that reminds me of my childhood. It seems that every time mom served a baked ham, we knew that in the next day or so, she would make a batch of ham and bean soup. Even now as an adult, I can still visualize a big pot of this amazing soup simmering on our stovetop.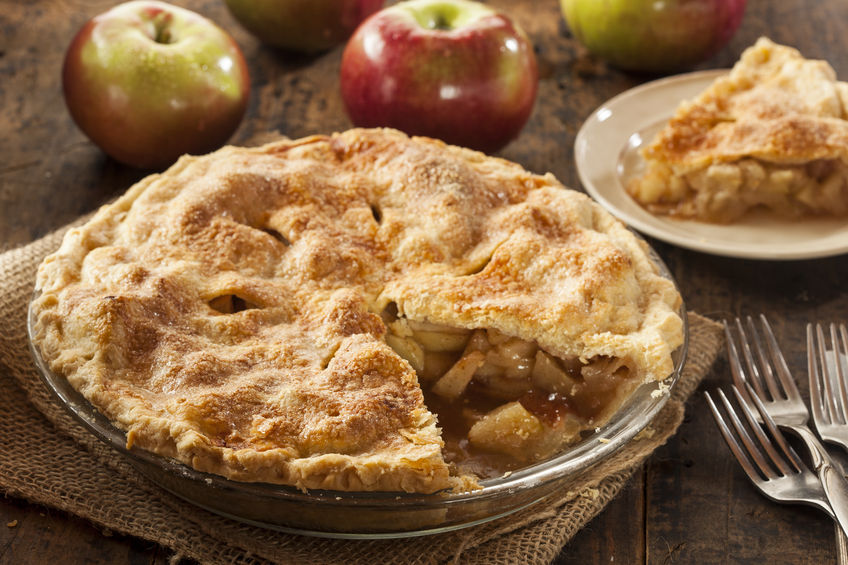 Homemade Cornbread and Pie
Along with this soup, Mom severed homemade cornbread and a big slice of homemade apple or peach pie for dessert. Comfort food at its finest!
Stovetop vs Crockpot
As mentioned previously, when I was growing up, mom made this soup on the stovetop. However, I make mine in my programmable crockpot. It's so nice to be able to walk away, no supervision is needed.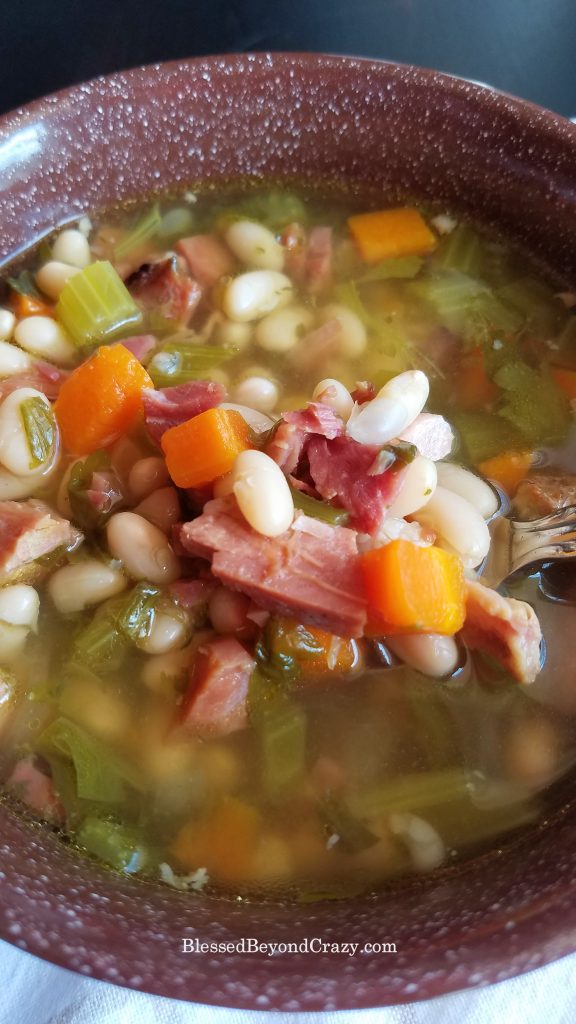 Canned vs Dried
Since mom grew organic beans in the garden she almost always used dried beans and soaked them overnight. Personally, I believe that dried beans tolerate a longer cooking time and seem to stay intact better. Since canned beans are precooked they can easily become mushy if overcooked. However, when pressed for time, feel free to use pre-cooked canned great northern beans. Just remember to decrease the temperature and cook time.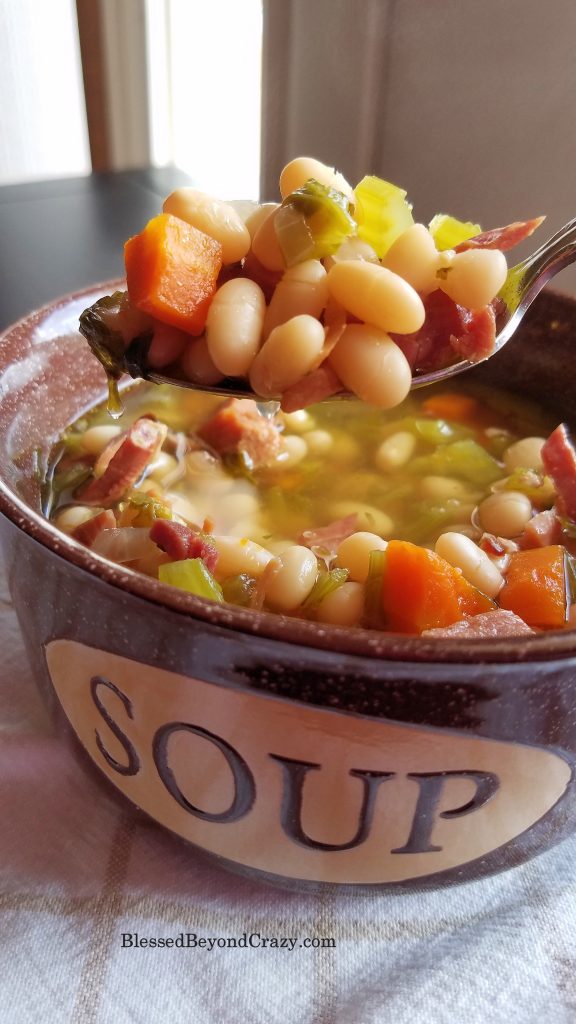 Yield:

Approx. 4 quarts
Easy Crockpot Ham and Bean Soup
Total Time:
8 hours
15 minutes
A delicious and hearty soup recipe that can easily be modified to be gluten-free.
Ingredients
1 pound dried great northern beans (naturally gluten-free)
1 large ham bone (GF Option: use gluten-free ham)
5 - 6 cups fully cooked ham, cubed (GF Option: use gluten-free ham)
3 large carrots, chopped
3 large stalks celery, chopped
1/2 small onion, chopped
1/2 teaspoon garlic powder
1 1/2 teaspoon salt
1 teaspoon pepper
Instructions
Pour dried beans into a large glass bowl. Fill bowl to the top with water. Soak beans overnight. The next morning, drain and rinse beans with fresh water. Pour beans into crockpot.
Add ham bone, cubed ham, carrots, celery, onion, garlic, salt and pepper. Cover with water until water level reaches 1-inch from the rim.
Place lid on crockpot and turn to high setting. Cook for 8 hours.
Serve hot.
Notes
When using canned beans you'll need 2 (15-1/2-ounces, each) canned great northern beans. Cook soup on low setting for 4 hours. (GF Option: used gluten-free brand)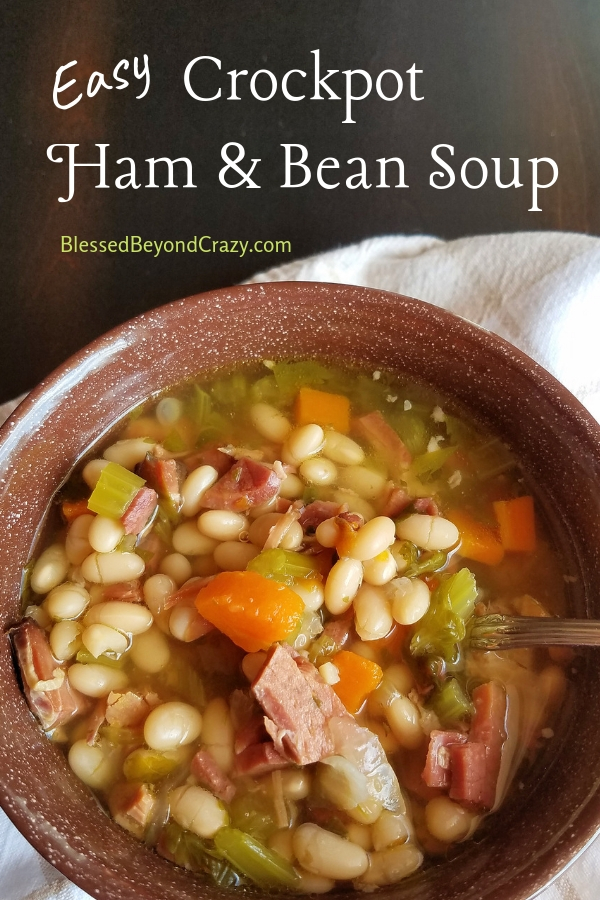 What's your favorite soup recipe?
Linda
More great ideas: