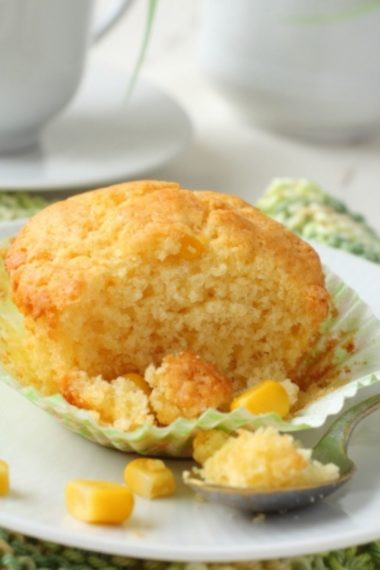 Cornbread is often called the "cornerstone" of southern cuisine. Maybe that's why I've had this Simple Golden Cornbread Recipe in my recipe box forever! It's simple, easy, quick, and tastes fabulous. (GF option included too!)

To help support our blogging activities, our site contains affiliate links. If you make a purchase from a link on our site, we may receive a small percentage of that sale, at no extra cost to you. Blessed Beyond Crazy is a participant in the Amazon Services LLC Associates Program, an affiliate advertising program designed to provide a means for sites to earn advertising fees by advertising and linking to amazon.com.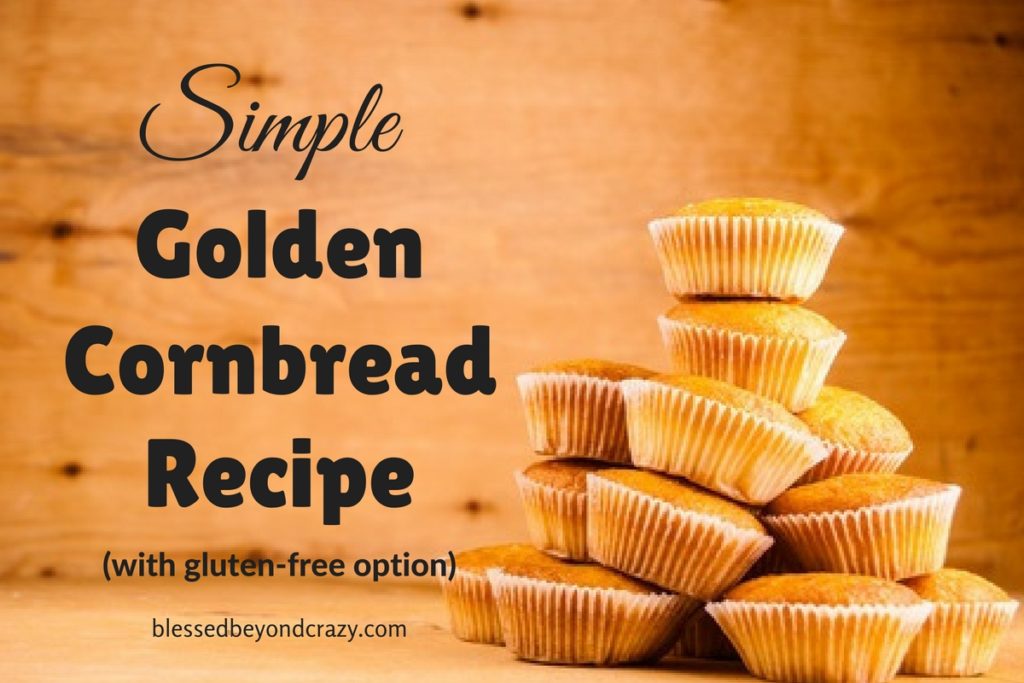 Everyone in my family enjoys fresh sweet corn. Probably because we all grew up savoring homegrown sweet corn from the garden. Some of our favorite varieties are Bodacious Sweet Corn and Illini Sweet Corn.
We favor Bodacious sweet corn because it is famously bursting with sweetness and offers huge yields. This delicious variety retains its sweetness for days after harvest and also freezes well.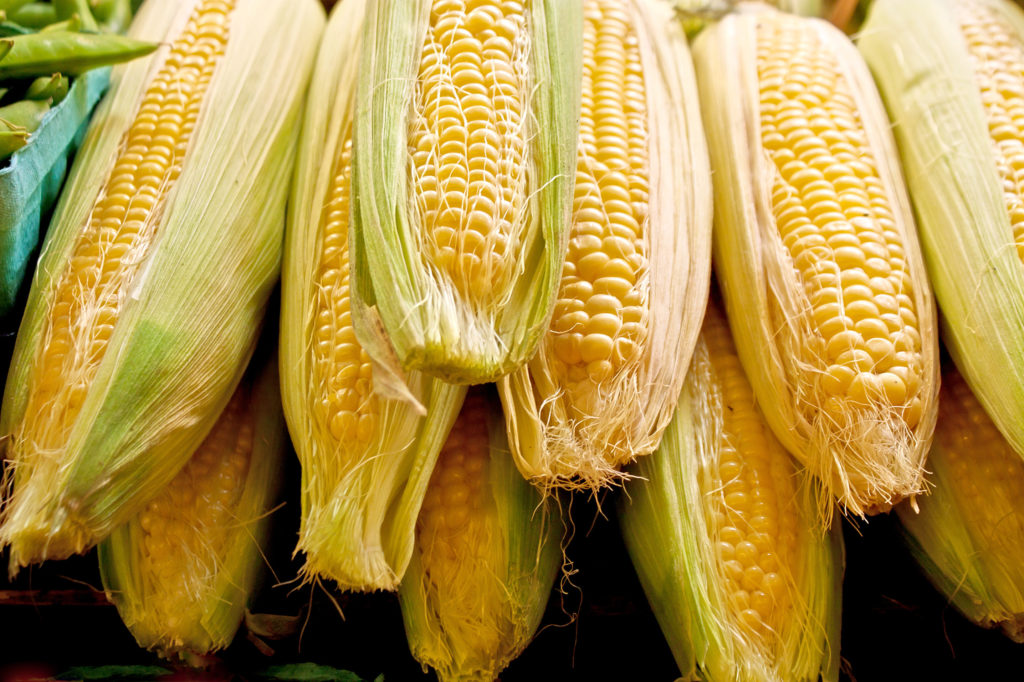 My mother has always been an avid gardener. Consequently, she taught Anna and me How to Freeze Fresh Sweet Corn. It's nice grabbing a container of frozen sweet corn out of the freezer, even in the dead of winter! In addition, it's perfect in recipes such as Sweet Corn Tamale Cakes or in this Simple Golden Cornbread recipe.
Simple Golden Cornbread muffins are deliciously served with a pad of butter and/or a generous drizzle of raw, unfiltered honey or 100 pure maple syrup. Hmm, hmm!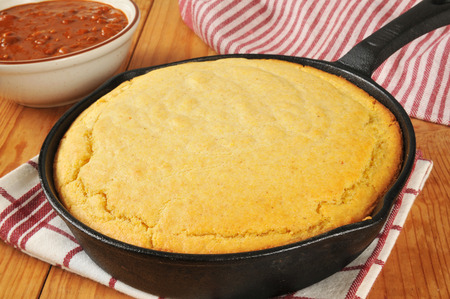 This cornbread recipe can also be made in a well-seasoned 10-inch cast-iron skillet or in other forms of cornbread cookware. For a super hearty meal serve it along with soup or stew such as chili, bean soup, or beef stew. In addition, it's great with black-eyed peas.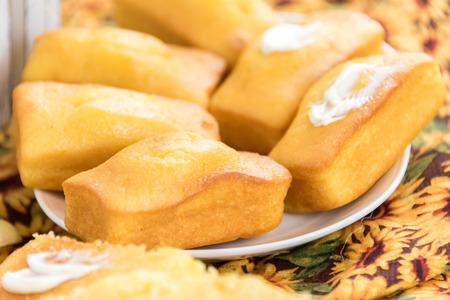 Mini loaves are yet another great way to serve cornbread. Breakfast is always better when serving cornbread alongside scrambled eggs, bacon, and ham.
Yield:

12 regular size muffins or 36 miniature muffins
Simple Golden Cornbread Recipe
A quick, easy, and delicious sweet corn muffin recipe.
Ingredients
1 cup flour (GF Option - use gluten free flour blend + 1 teaspoon xanthan gum, unless flour already contains a thickening agent)
1/2 cup yellow cornmeal
1/2 cup sugar
1/2 teaspoon salt
1 tablespoon baking powder (GF Option - I use HAIN'S brand of gluten-free baking powder)
Optional: 1 cup whole corn, well drained (see note below)
2 eggs
1/2 cup milk
1/2 cup butter, melted
Instructions
Preheat oven to 400 degrees F.
In a mixing bowl combine flour, cornmeal, sugar, and salt.
Add drained corn kernels to dry mixture; toss to coat.
In a separate mixing bowl add slightly beaten eggs; mix in milk and butter. Add to dry mixture.
Add baking powder; stir just until blended (do not over-stir the mixture or the muffins will not rise as high).
Filled a well-greased muffin tin two-thirds full.
Bake for 20 to 25 minutes, or until golden brown and the center is set.
Serve hot with pad of butter and/or a drizzle of honey or maple syrup.
Notes
This recipe works great with or without adding whole corn kernels.
TIP: this recipe turns out great even if you don't add whole kernels of corn. Either way, it's my all-time favorite cornbread recipe.
TIP: to give your cornbread height do not over-stir the mixture after adding the baking powder. Stir just enough to incorporate the baking powder, then place the mixture into your well-greased pan and immediately bake in a preheated oven.
TIP: for all of my gluten-free baking I use Hain Pure Foods Featherweight Baking Powder. I have used this product for years and highly recommend it.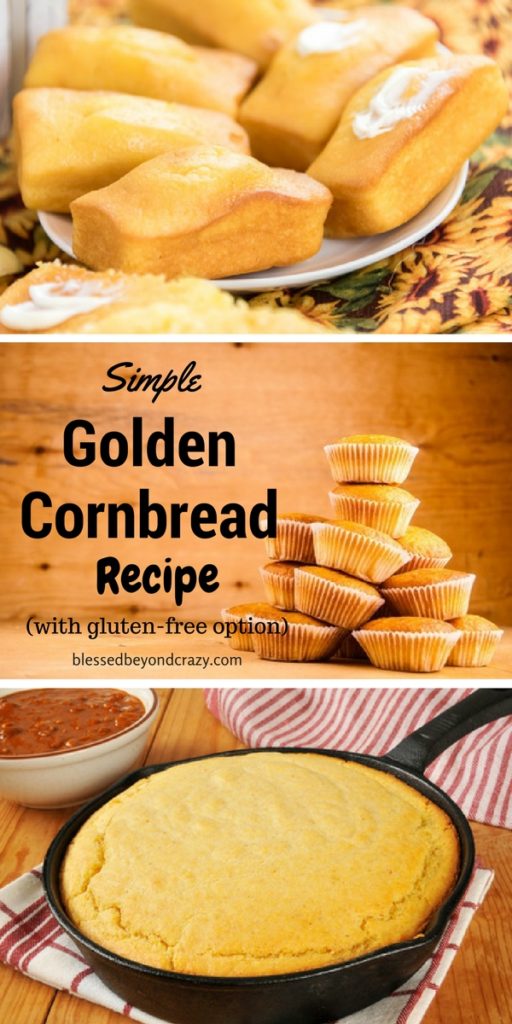 If you happen to have any leftover cornbread (cough, cough) you can freeze it for use later or use it to make:
Since this recipe is so versatile I think you'll agree with me that this recipe is a keeper! In conclusion, I hope you enjoy this yummy Simple Golden Cornbread recipe as much as we do!
Linda
More great ideas: