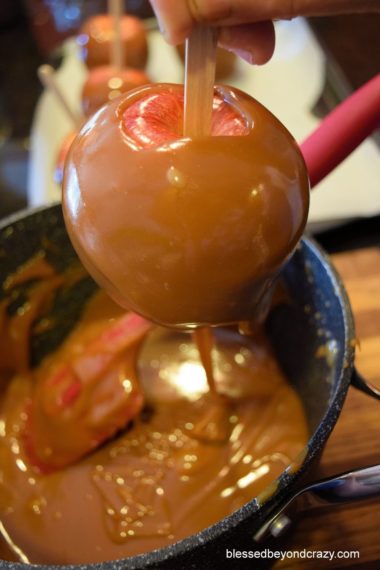 It's fall and that means it's apple season!!! Yay! Double Yay!! So, therefore, it seems like the perfect time to make scrumptious Old Fashioned Double Dipped Caramel Apples!!!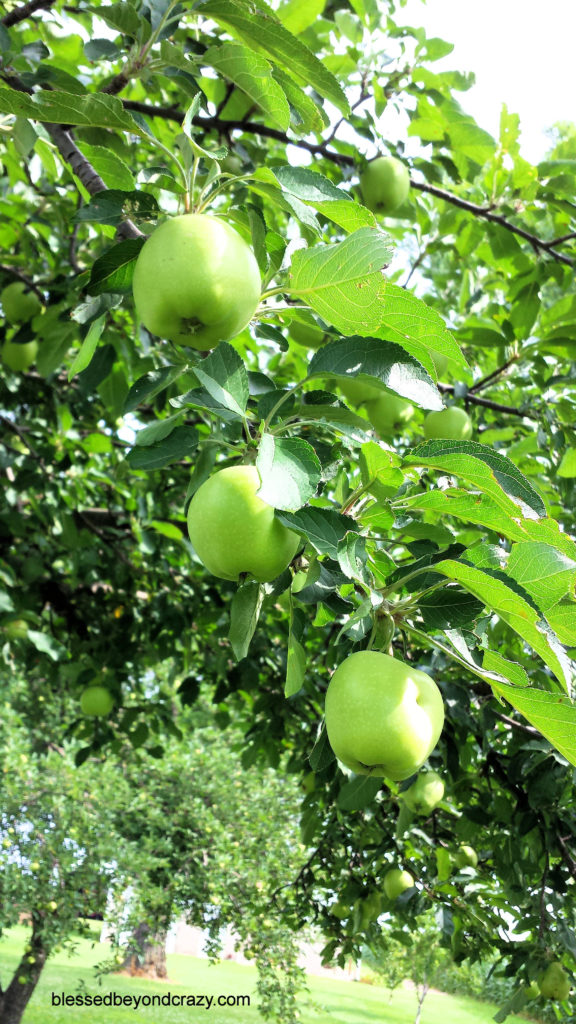 To help support our blogging activities, our site contains affiliate links. If you make a purchase from a link on our site, we may receive a small percentage of that sale, at no extra cost to you. Blessed Beyond Crazy is a participant in the Amazon Services LLC Associates Program. This affiliate advertising program is designed to provide a means for sites to earn advertising fees by advertising and linking to amazon.com
Apple Trees
The picture above is of an apple tree on my parents' farm. The apples will slowly turn red in color as they ripen.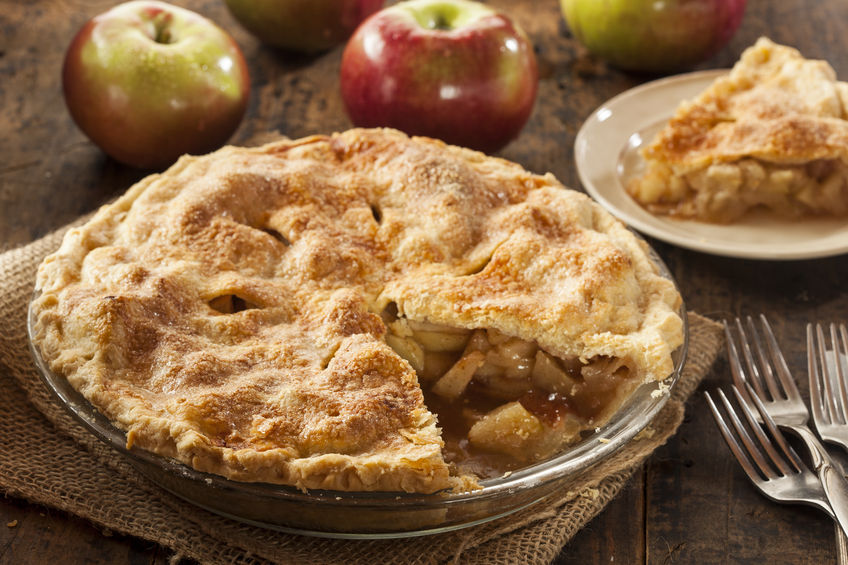 Growing up on a farm meant my family always had an abundance of organic apples in the fall. Naturally, that meant we also enjoyed all kinds of recipes that included apples. Rather than buying prebaked goods, we made our own goodies. Homemade Apple pie with a scoop of vanilla bean ice cream is a favorite as well as Old Fashioned Praline Apple Bread and Mini Flax'n Apple Muffin Cakes (just to mention a few).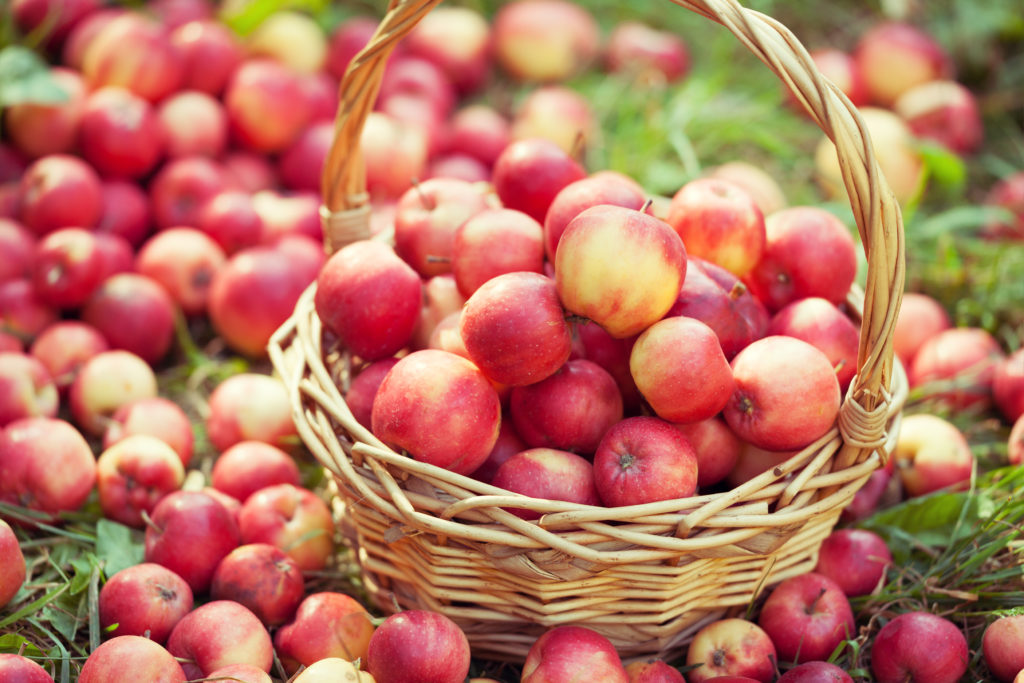 Delicious Recipes
While we enjoyed all kinds of delicious homemade apple bread, pie, cakes, and applesauce, we also enjoyed making homemade apple cider.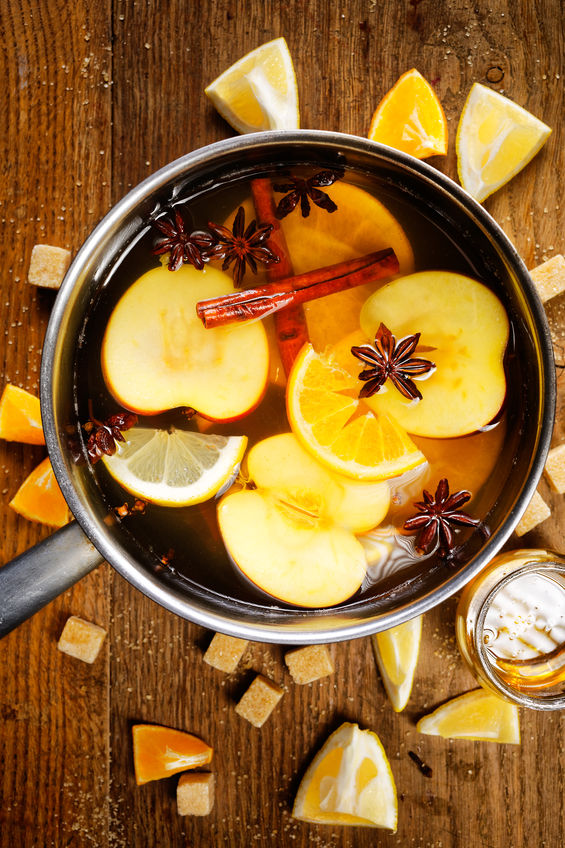 Old Fashioned Double Dipped Caramel Apples are yet another fabulous treat. If you have never made homemade caramel apples before you are really missing out on some fun! Maybe they'll become a favorite recipe for you too.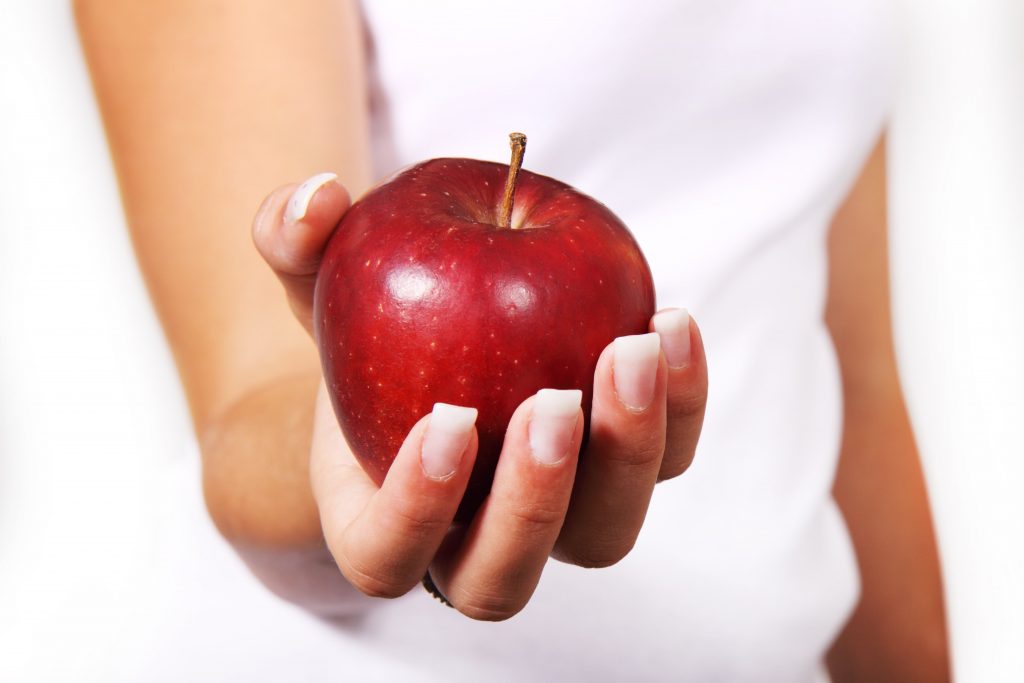 TIP: Usually, most apples purchased in the store are coated with a waxy film to prevent spoilage. This film often prevents the caramel from sticking to the surface of the apple. Therefore organic apples work best, although you can use a rough cloth and vigorously rub the skins of waxed apples before dipping them in caramel.
Okay, let's start making caramel apples!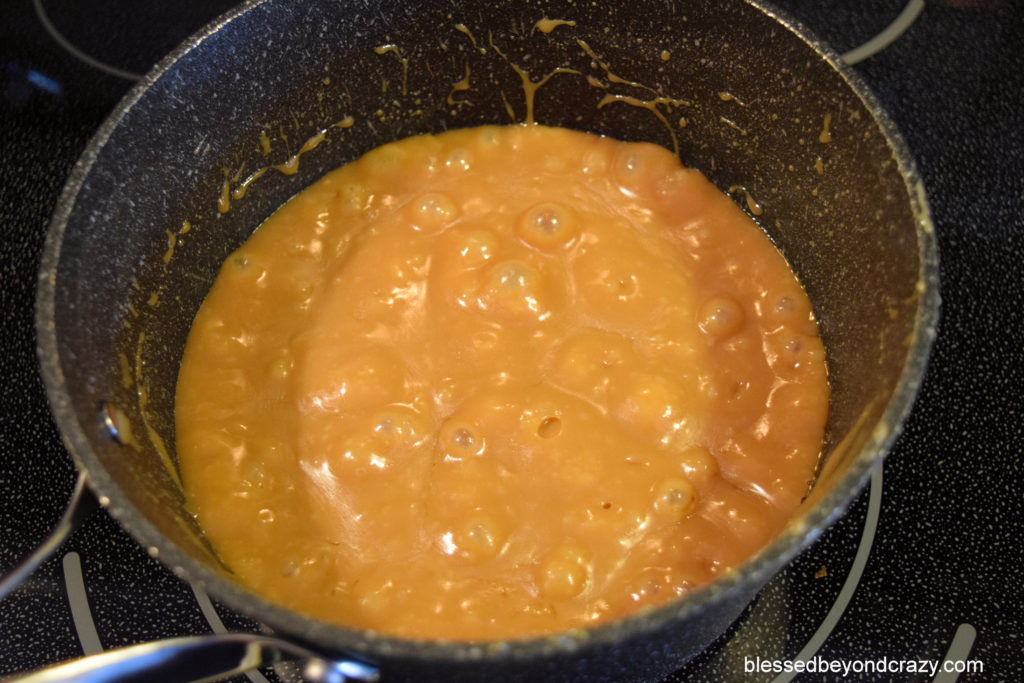 Homemade Caramel Sauce
First, place butter, brown sugar, light corn syrup, and a pinch of salt into a saucepan. A can of condensed milk is then added once the mixture reaches a boiling point. The cooking process continues until the mixture is a caramel color and the temperature reaches 248 degrees F. Using a candy thermometer is the easiest way to make sure the caramel sauce is ready.
NOTE: Some people find that heating the caramel sauce to 235 degrees F is better than allowing the mixture to reach a "hardball stage" of 248 degrees F. Therefore, please do whichever temp works best for you.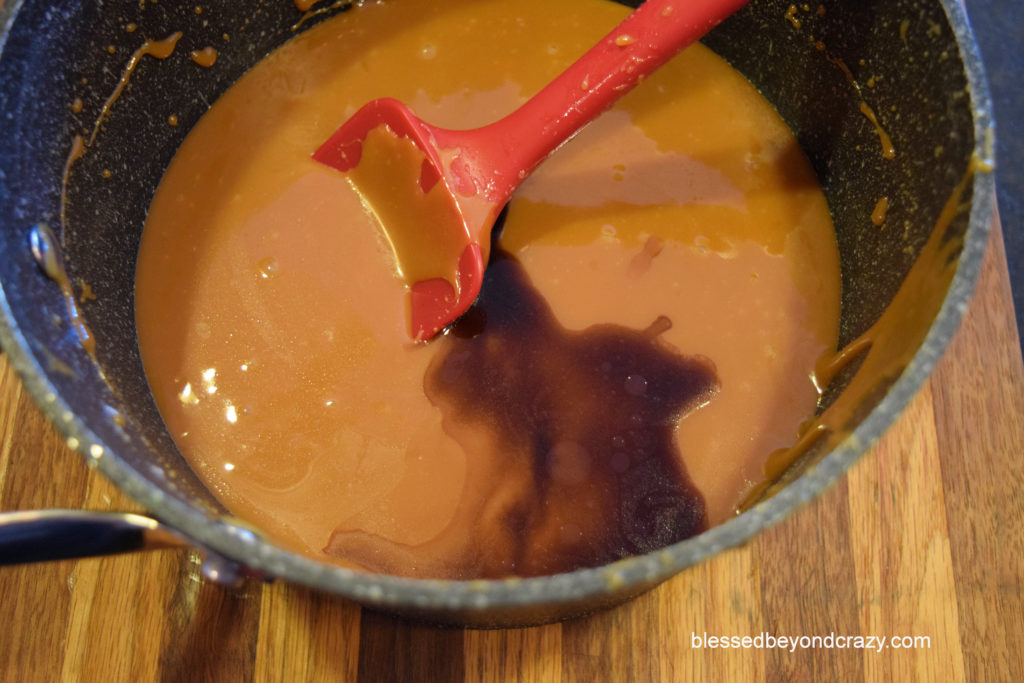 Add Vanilla
Now that the caramel sauce has finished cooking it's time to add vanilla.
NOTE: If you add the vanilla during the cooking process the flavor will cook out and as a result, the caramel sauce will not be as flavorful.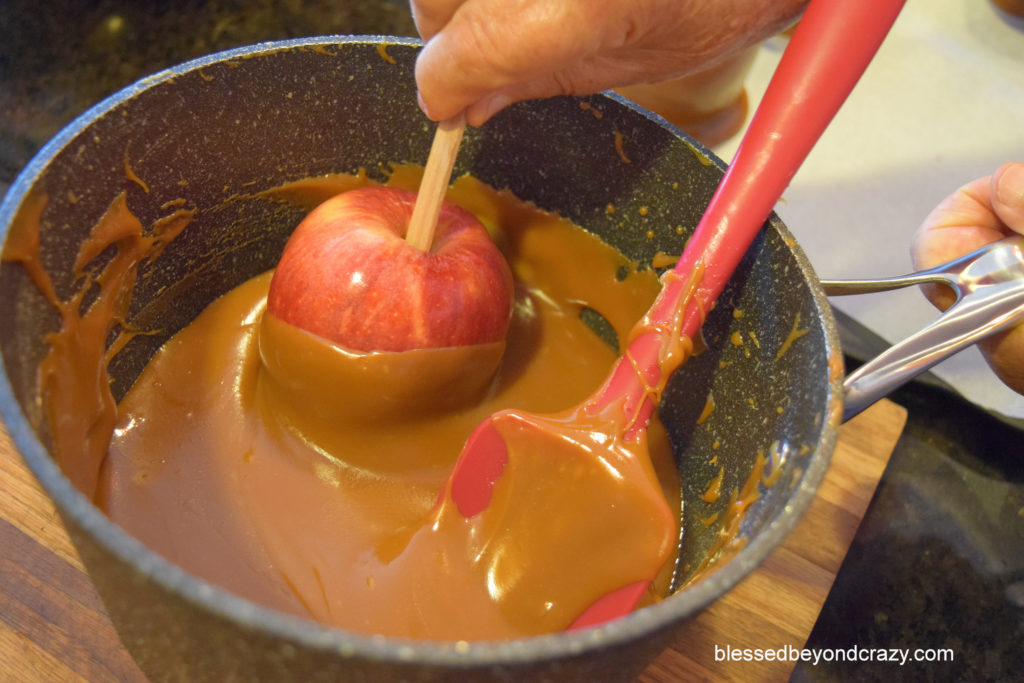 Dipping
Now comes the fun part! Dip and swirl the apples in the caramel sauce!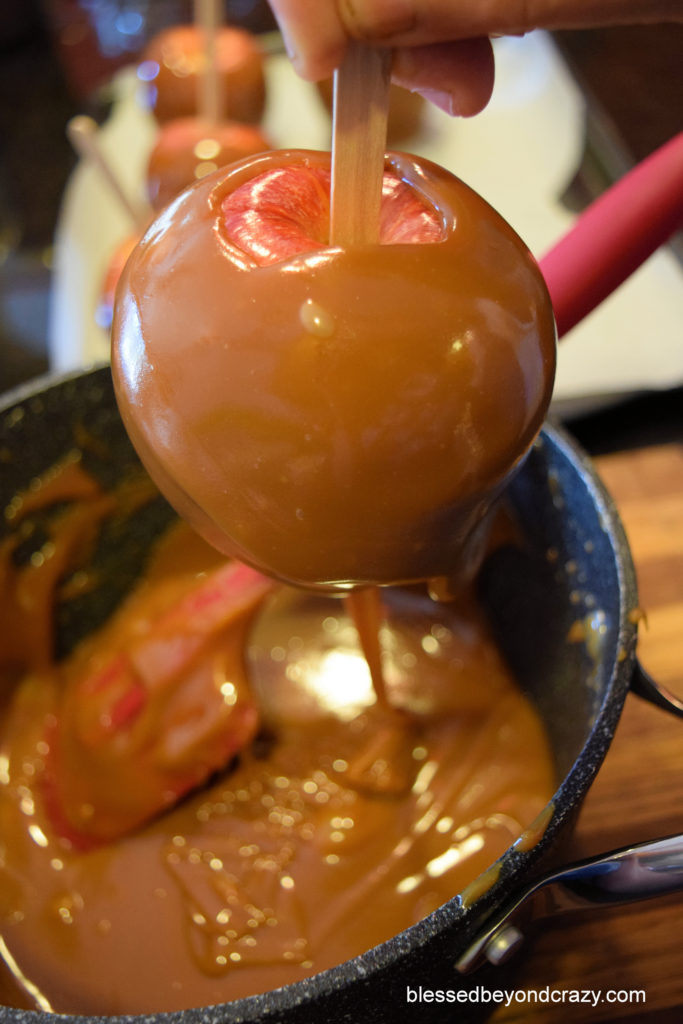 Excess Sauce
Allow the excess caramel to drip off the apples before placing them onto a baking sheet lined with parchment paper.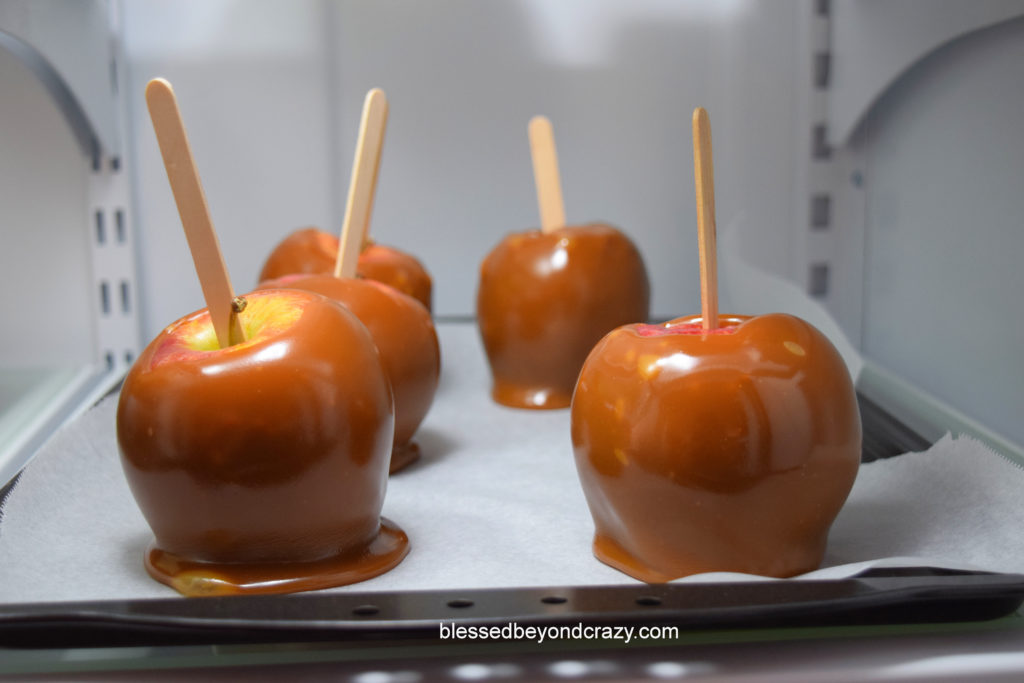 Refrigerate
Refrigerate the apples for 1 to 2 hours.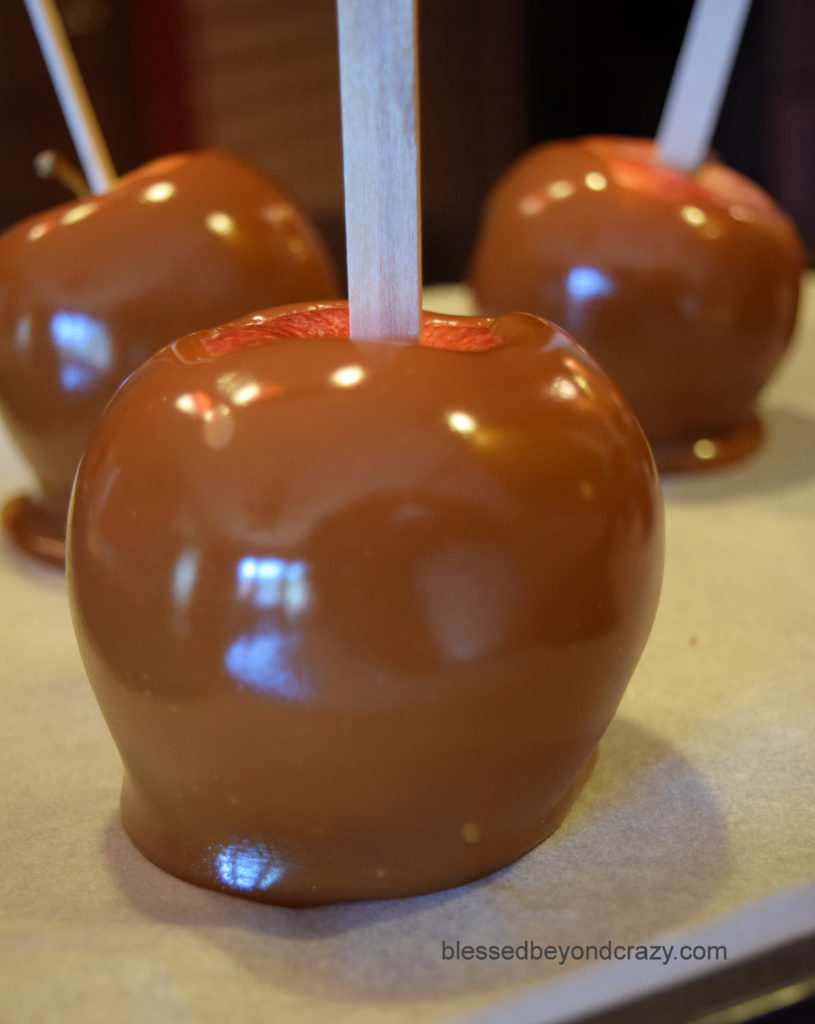 Double-Dip
In order to double-dip the apples, reheat the remaining caramel sauce and repeat the dipping process again.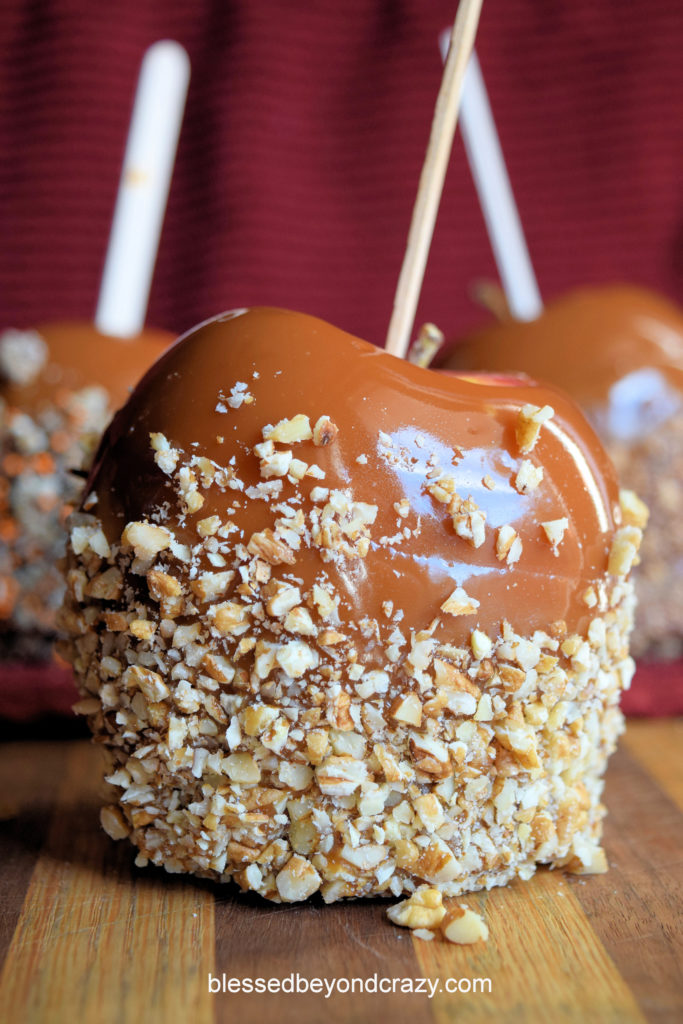 Garnish
While the caramel is still hot, roll the apples in chopped nuts, candy sprinkles, crushed cookies or graham crackers, miniature marshmallows, shredded coconut, and more.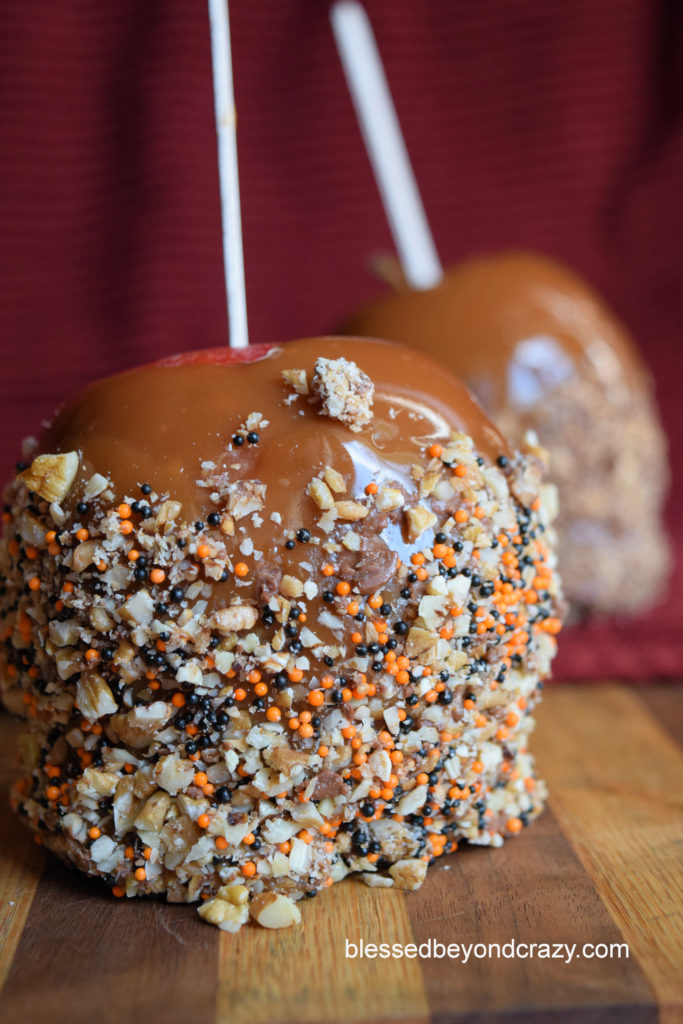 The picture above is a caramel apple rolled in chopped pecans, crushed Heath Bits, and candy sprinkles. 
Yield:

5 double dipped or 10 single dipped apples
Old Fashioned Double Dipped Caramel Apples
Simple and delicious good old-fashioned caramel apples.
Ingredients
4 - 5 medium apples (for double dipped recipe, or 10 - 12 medium apples for single dipped apples)
Wooden sticks - one per apple
1/2 cup butter
2 cups packed brown sugar
1 cup light corn syrup
Dash salt
1 can (14 ounces) sweetened condensed milk (I use a gluten-free brand)
1 teaspoon pure vanilla extract
Instructions
FIRST LAYER
Wash and dry apples and insert a wooden stick into each apple.
In a large heavy saucepan, combine butter, brown sugar, corn syrup, and salt. Cook and stir over medium heat until mixture comes to a low boil (approx. 10 - 12 minutes).
Stir in condensed milk and continue cooking and stirring until a candy thermometer reaches a hardball stage of 248 degrees F. NOTE: for a chewier caramel apple use a lower temp of 235 degrees F instead of allowing the mixture to reach the hardball stage of 248 degrees F.
Remove mixture from the heat; stir in vanilla. Note: stand back when adding the vanilla because it steams and bubbles until it is well incorporated into the mixtures.
Dip apples into hot caramel sauce and turn until evenly coated. Scrape excess caramel from the bottom of the apples. Place on a parchment-lined cookie sheet.
Refrigerate for 1 - 2 hours.
SECOND LAYER
Reheat the remaining caramel and repeat dipping directions.
While the caramel is still hot, garnish with chopped nuts, candies, mini chocolate chips, shredded coconut, crushed cookies, etc... as desired.
Store decorated apples in the refrigerator. Let stand at room temperature 15 minutes before serving to allow caramel to soften.
Notes
Some people find that heating the caramel sauce to 235 degrees F is better than allowing the mixture to read a hardball stage of 248 degrees F. Therefore, please do whichever temperature works best for you.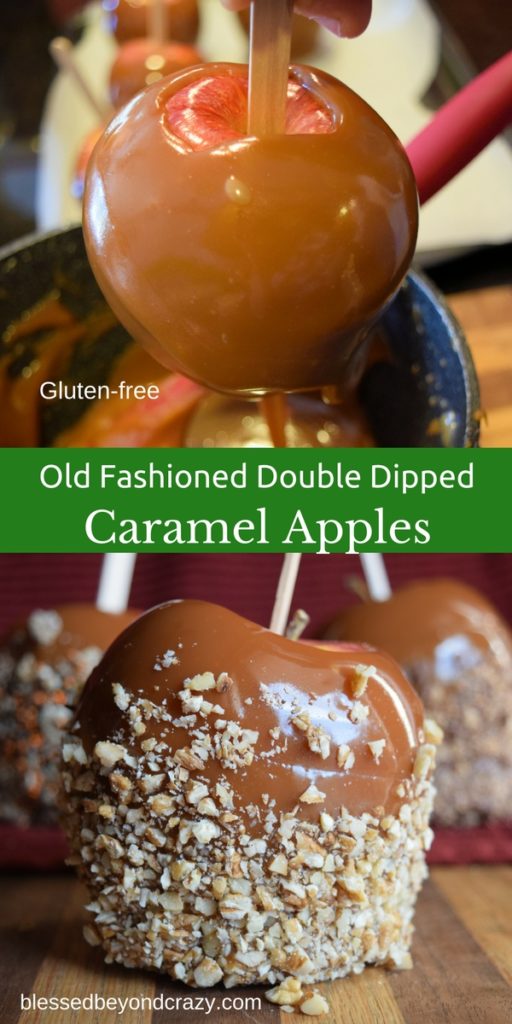 Anna and I are always looking for ways to spend quality time with family. Because it is so important to make memories as a family, consider taking some time to make these Old Fashioned Double Dipped Caramel Apples with your children and other friends and family. Most of all, they will love doing a fun activity with you.
Enjoy!
Linda
More great ideas: