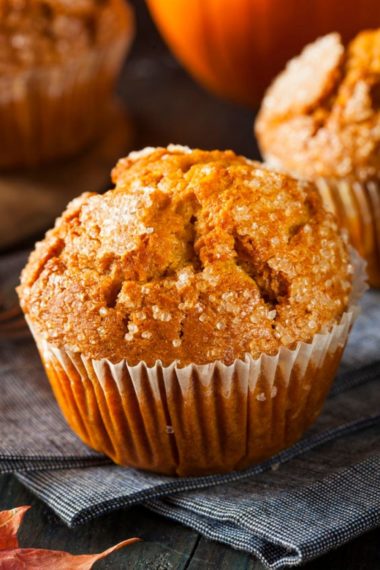 Fall is in the air and of course, that means hayrack rides, bonfires, hot chocolate, S'mores, and pumpkins! Since everyone needs a few super easy recipes in their arsenal, you're sure to love this recipe for Simple Pumpkin Muffins. 

To help support our blogging activities, our site contains affiliate links. If you make a purchase from a link on our site, we may receive a small percentage of that sale, at no extra cost to you. Blessed Beyond Crazy is a participant in the Amazon Services LLC Associates Program, an affiliate advertising program designed to provide a means for sites to earn advertising fees by advertising and linking to amazon.com. As an Amazon Associate, I earn from qualifying purchases.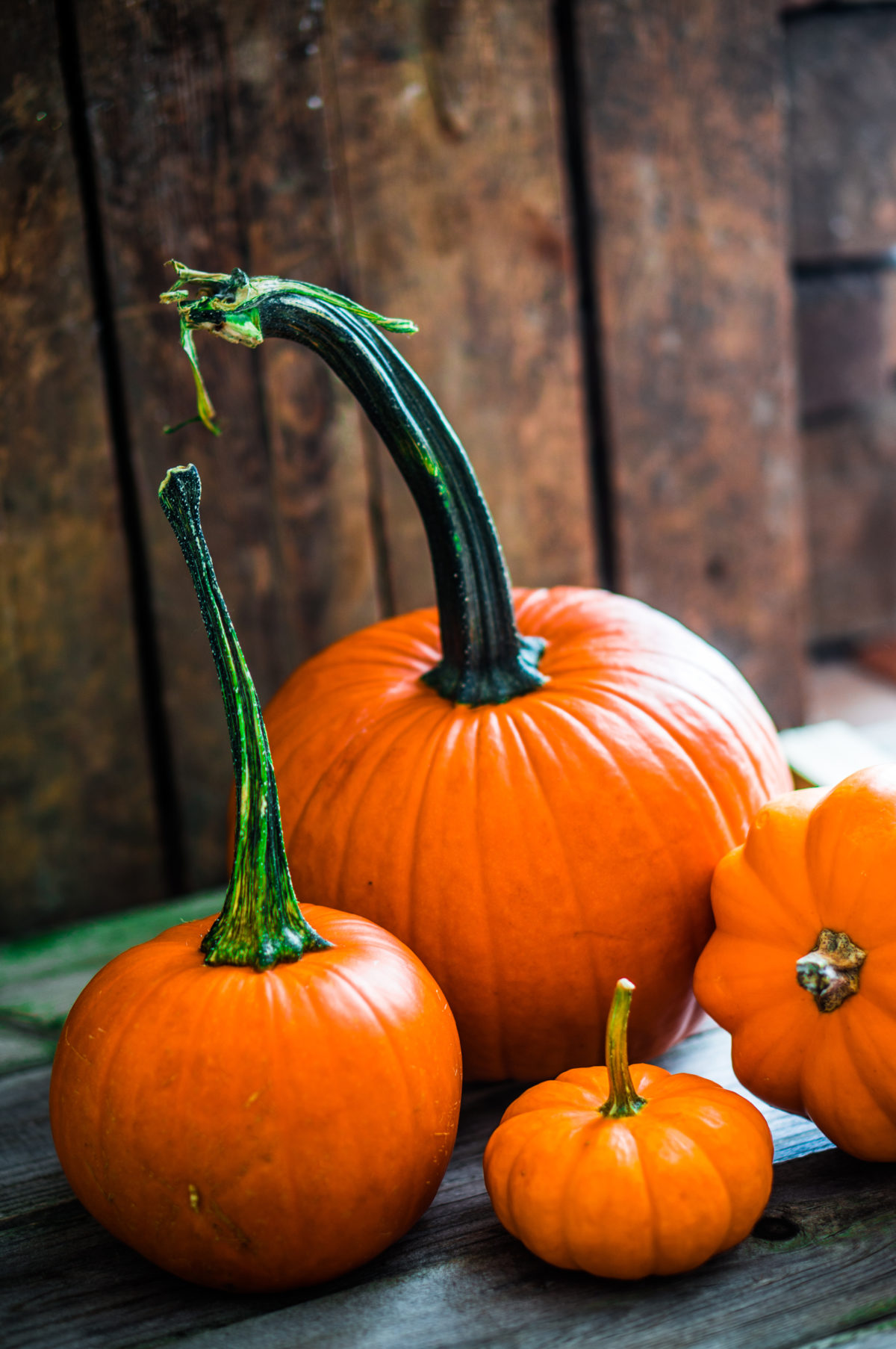 I know that I've told you before about my Mom is an avid gardener. One of the many things she always plants in her garden is pumpkins. Through the years she has planted Connecticut Field pumpkin seeds specifically to eat their blossoms.
You really should read this post on How to make Fried Pumpkin Blossoms. Fried pumpkin blossoms are such a delicious treat that my whole family looks forward to them every year.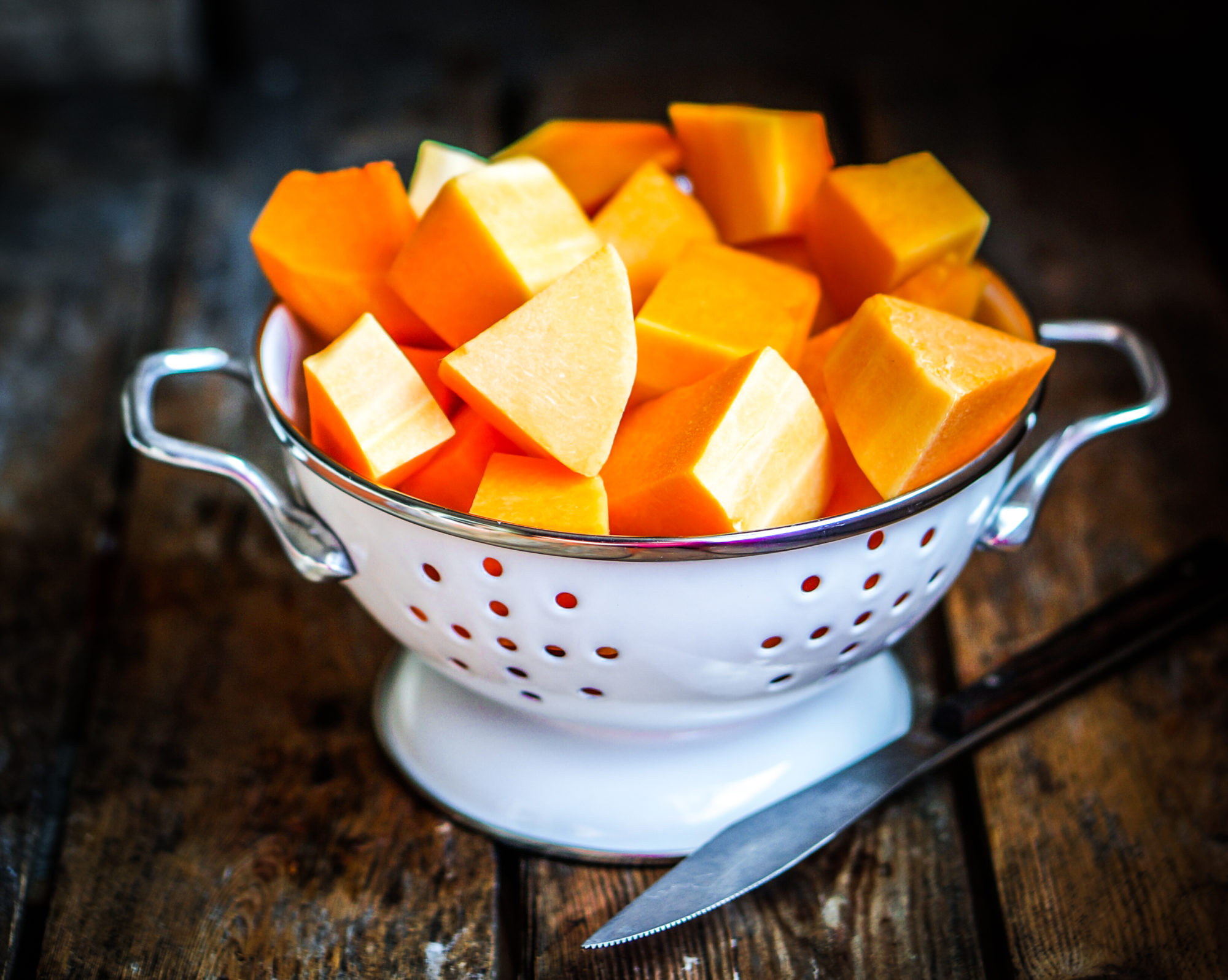 Now onward to making Simple Pumpkin Muffins!
This recipe obviously does require cooked pumpkin. Canned pumpkin works great, however, you can also make your very own pureed pumpkin. Simply peel a small pumpkin and cut the fleshy part into chunks.
Place the pumpkin chunks and 1 teaspoon sea salt into a saucepan that is half-filled with hot water. Boil the pumpkin until tender.
Place the pumpkin in a food strainer and let the pumpkin drain for at least 20 to 30 minutes (make sure to drain it well), then smash with a fork or use a food processor to puree it. Now you have your very own homemade pureed pumpkin.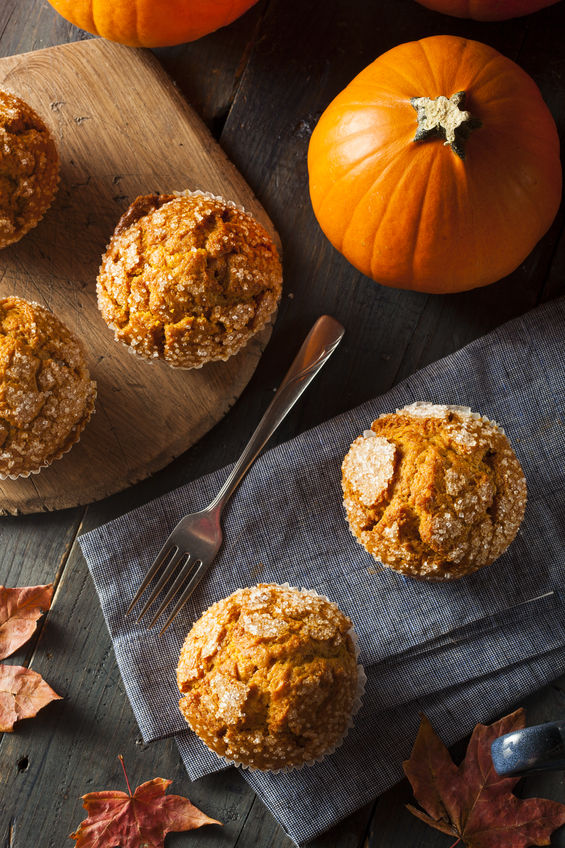 It's extremely easy to make Simple Pumpkin Muffins gluten-free. That means they are none of your gluten-free family and/or friends feel left out.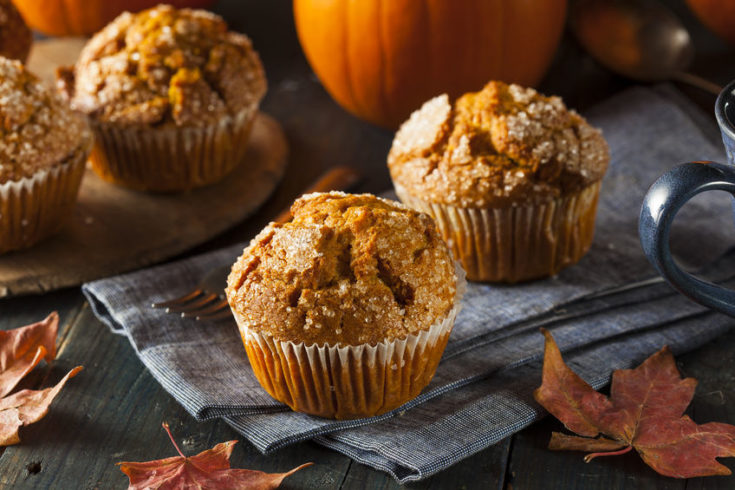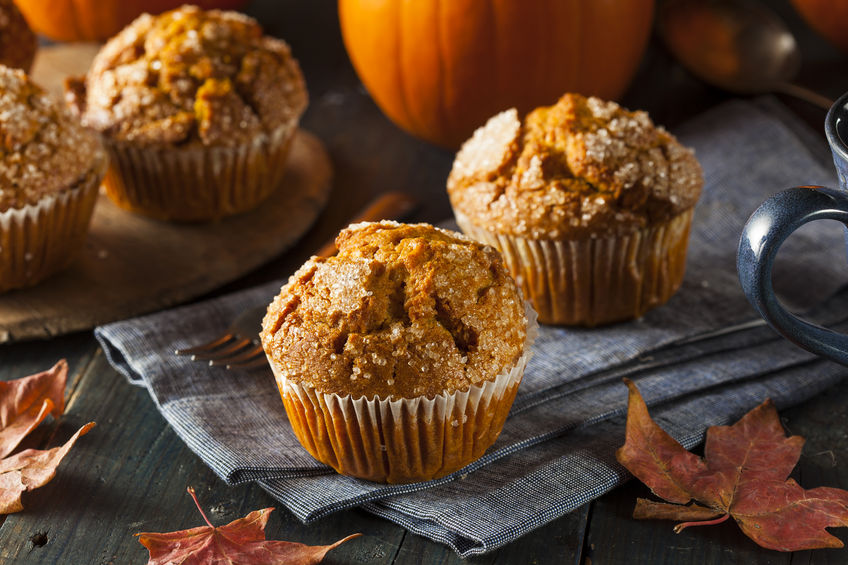 Yield:

9 to 10 muffins
Simple Pumpkin Muffins
A delicious and easy pumpkin muffin recipe.
Ingredients
1/3 cup butter, softened
1/2 cup brown sugar
2 eggs
1/4 cup milk
3/4 cup cooked pumpkin
1 1/2 cups flour (GF Option: use gluten free flour blend + 3/4 teaspoon xanthan gum, unless GF flour already contains a thickener)
3/4 teaspoon baking powder (GF Option: use gluten free baking powder)
1/2 teaspoon baking soda (GF Option: use gluten free baking soda)
1/2 teaspoon salt
1/2 teaspoon cinnamon
1/4 teaspoon nutmeg
1/4 cup course sugar
Instructions
In a mixing bowl cream butter, brown sugar, eggs, milk and pumpkin.
In a separate mixing bowl, sift together flour, baking powder, baking soda, salt, cinnamon and nutmeg.
Stir dry ingredients into pumpkin mixture.
Spoon into a well-greased muffin cups three-fourths full, sprinkle with 1 teaspoon course sugar.
Bake in a preheated 400-degree F oven for 20 to 25 minutes, or until golden brown.
Remove from oven, cool for 5 minutes.
Remove from pan, serve warm.
Notes
Feel free to add more cinnamon, nutmeg and a pinch of cloves if you prefer your muffins to be spicier.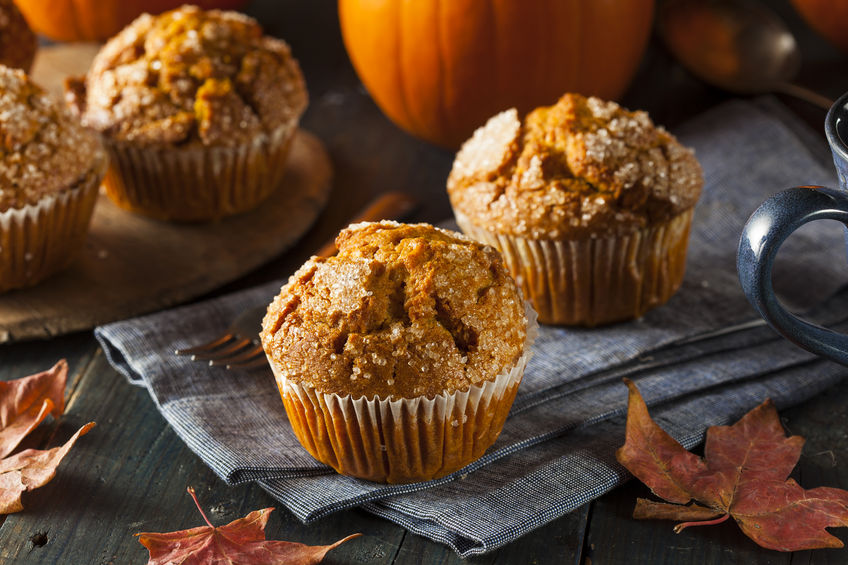 Because this recipe is so incredibly simple, it's easy to jazz up a bit if you feel so inclined. I like to top mine with a sprinkle of course sugar. It provides a hint of sweetness. In addition, the course sugar catches hints of light which makes the muffins appear to sparkle just a bit.
Additional options to consider are raisins or craisins, chopped pecans or walnuts, sunflower or pumpkin seeds, and perhaps a pinch of allspice.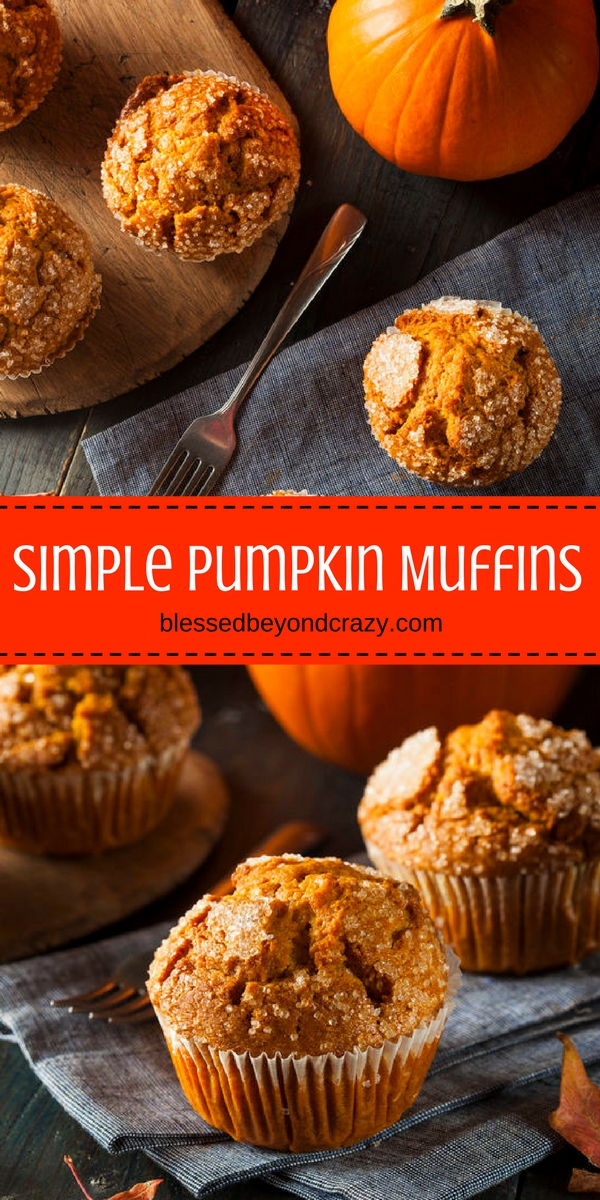 I admit that I am a pumpkin lover and I'm not ashamed to say so. If you don't believe me, check out the recipes below.
Happy fall!
Linda
Disclaimer: Manufacturer's formulations and policies for gluten-free products may change at any time. Please read product labels yourself and contact the manufacturer with questions or concerns. Most companies are helpful and eager to answer your questions.
More great recipes: