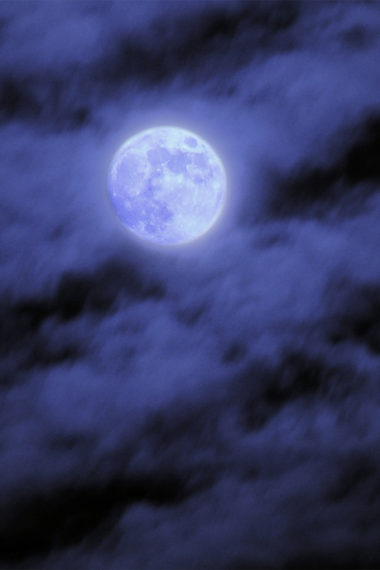 Everyone loves a fun Halloween party where they can dress up, eat creepy foods, play weird games and fill up on candy. Hosting a Halloween party might seem a little daunting, however, creating a spooky setting really can easily be accomplished. In today's post, we look at 6 Mystical Halloween Lighting Ideas that will send your party over the top!
To help support our blogging activities, our site contains affiliate links. If you make a purchase from a link on our site, we may receive a small percentage of that sale, at no extra cost to you. Blessed Beyond Crazy is a participant in the Amazon Services LLC Associates Program, an affiliate advertising program designed to provide a means for sites to earn advertising fees by advertising and linking to amazon.com.
BACKLIGHTING
Backlighting is simply the process of illuminating an object from behind. A key to creating a surrounding glow behind Halloween props is to shine a light behind or through the background material and not directly onto your decor. If done properly, the background will look white or light and glowing. Backlighting helps separate your Halloween decor from the background and creates a special creepy effect.
Often in theater productions, backlighting is used to give a more three-dimensional appearance to actors or to stage props. Backlighting can highlight bits of scenery and make colorful costumes really stand out.
Light bulbs used for backlighting generally need to be a little bit brighter because much of the light is not directly reflected back, but rather away.
CREATE A FOG
A great addition to backlighting is using a fog machine to create fog. This simple addition will really make a big difference. The fog creates an eerie glow, especially when combined with flashing, moving, or track lights mounted at various heights. This combination gives the illusion that something such as spirits or animals are moving about. 
Consider using red lights to resemble blood and green lights to resemble radioactive or something poisonous lurking in the fog.
CANDLELIGHT
Candlelight is always a great way to create a mystical ambiance. The flickering light can have a sinister effect. Use battery-operated candles inside jack-o'-lanterns to cast unnerving shadows.
Another idea is to line your driveway or walkway with tiki torches or a whole row of flickering jack-o'-lanterns.
For a truly mystical flair, hang candlelit Mason jars at various levels on tree branches or on sound structures. As your guest arrive, they will feel like they are walking through an enchanted forest.
If using open flames, make sure they are positioned safely and are not a fire hazard. Even a simple row of tealight candles can generate an amazing effect.
THE RIGHT COLORS
Color plays a key role in establishing a mystical scene so choose your colors wisely. In addition to black, consider using blue lights and purple lights. Dark blue lights are a great way to generate a moonlit night, a shadowy dungeon, or eery graveyard.
SHADOWS
Shadows are an inexpensive and easy way to produce a spooky effect. With the flip of a switch, a normal object quickly turns into something supernatural.
To make shadows appear large and creepy, place lights on the ground and angle them upward. This will produce elongated and deformed shadows.
If you are trying to create a more specific shadow effect, position figurines or Halloween props with light shining directly on them.
STROBE & BLACK LIGHTS
Strobe lights are great at a Halloween party, although be sure not to overuse them. The flashing light can cause many people to develop a headache and eye strain, so use them sparingly. Strategically place them where they are not in the main hub of the party.
Another great Mystical Halloween Lighting Idea is the use of a fluorescent black light or glow in the dark decor. Also, consider using beverages and ice cubes that glow in the dark. Your guest will love them.
Which of these 6 Mystical Halloween Lighting Ideas will you implement?
Here's to having a fun and safe Halloween!
Linda
More great ideas: