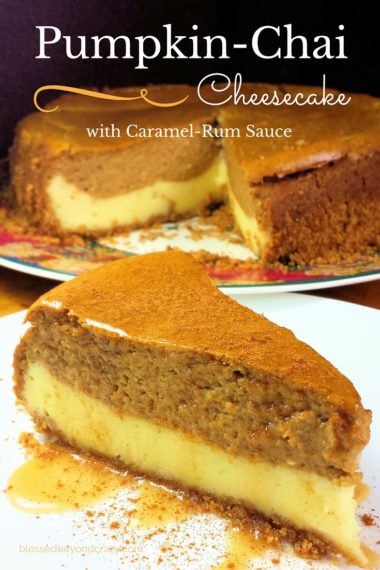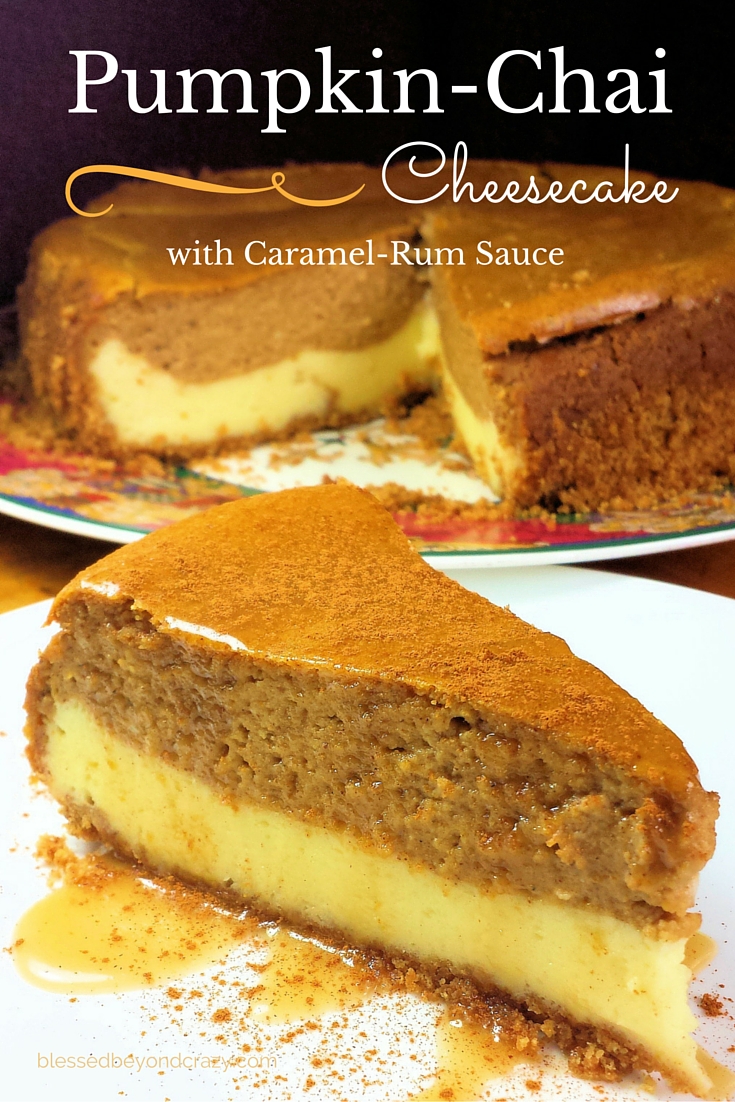 Anyone who knows me knows that cheesecake is one of my all-time favorite desserts. I love trying new cheesecake recipes and experimenting with various flavors and combinations. This particular recipe for Pumpkin-Chai Cheesecake with Caramel-Rum Sauce really is heavenly.

To help support our blogging activities, our site contains affiliate links. If you make a purchase from a link on our site, we may receive a small percentage of that sale, at no extra cost to you. Blessed Beyond Crazy is a participant in the Amazon Services LLC Associates Program, an affiliate advertising program designed to provide a means for sites to earn advertising fees by advertising and linking to amazon.com.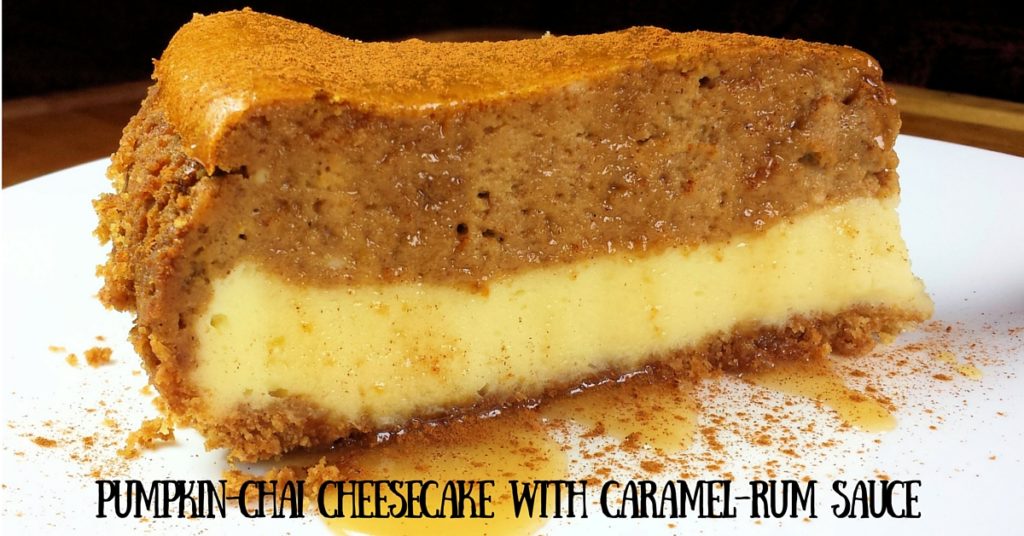 Pumpkin-Chai Cheesecake with Caramel-Rum Sauce is perfect for fall, although I serve it all year round. In addition to serving pumpkin pie this Thanksgiving, consider serving this cheesecake as well. It's always nice to have options.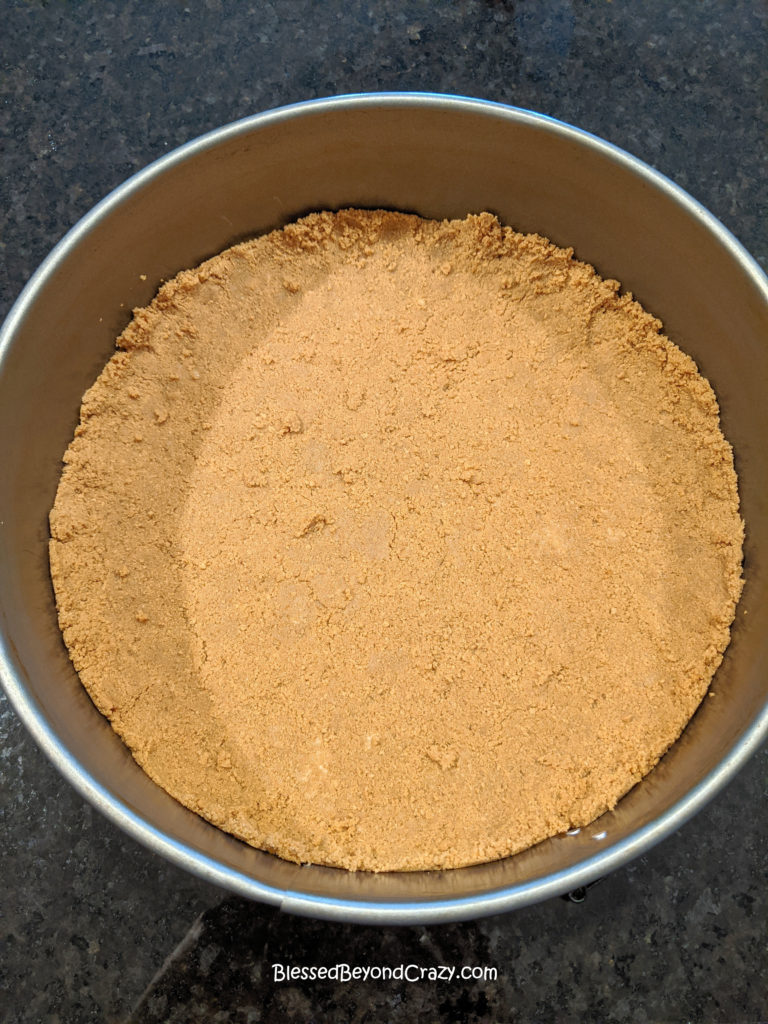 The recipe starts by making a graham cracker crust. Use regular graham crackers or modify the recipe to be GF by using gluten-free graham crackers.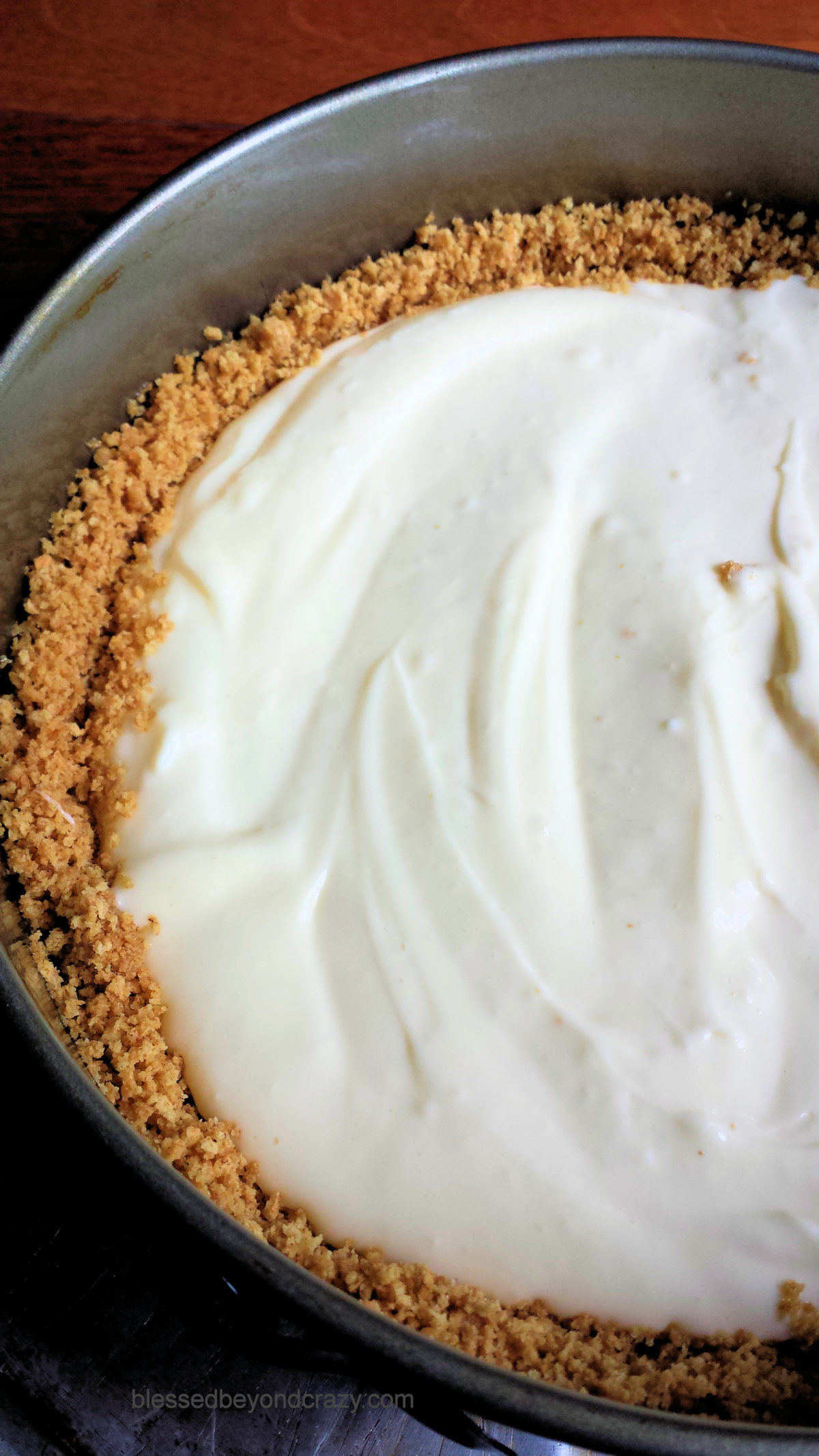 Next, a yummy cream cheese layer is added.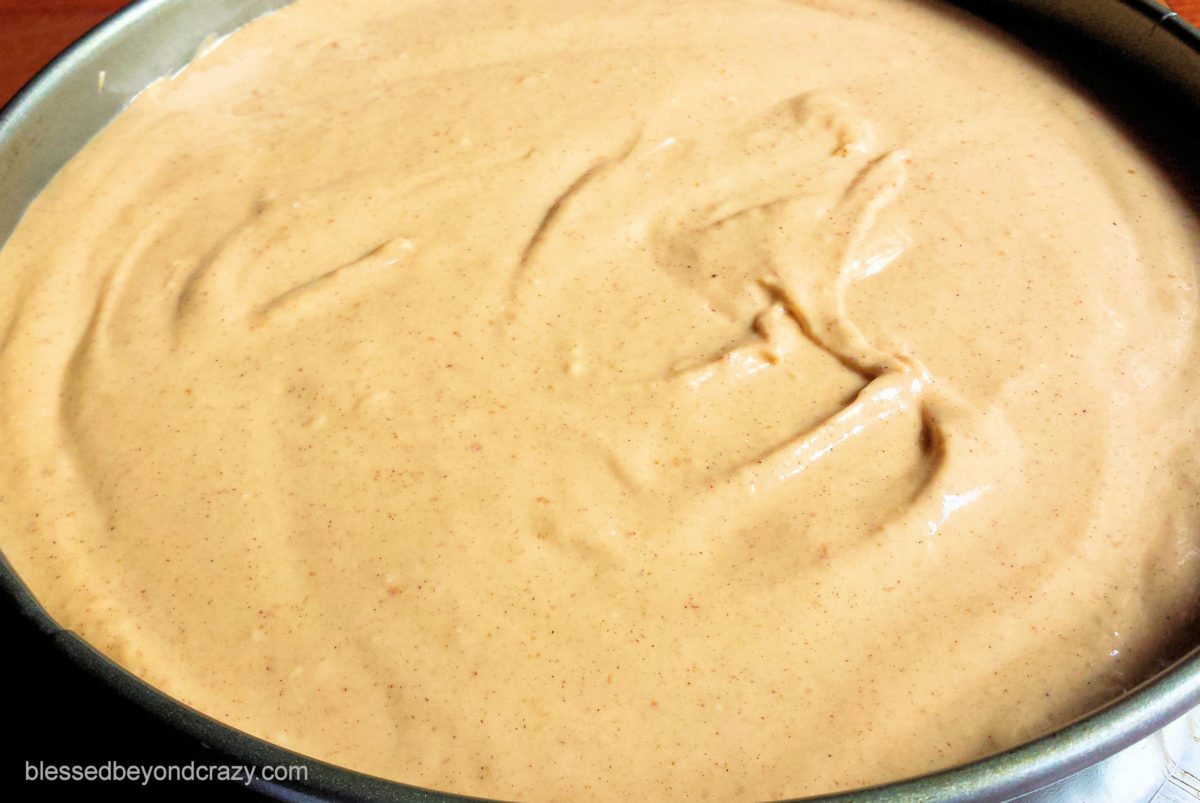 Followed by another layer of delicious pumpkin + spices mixture.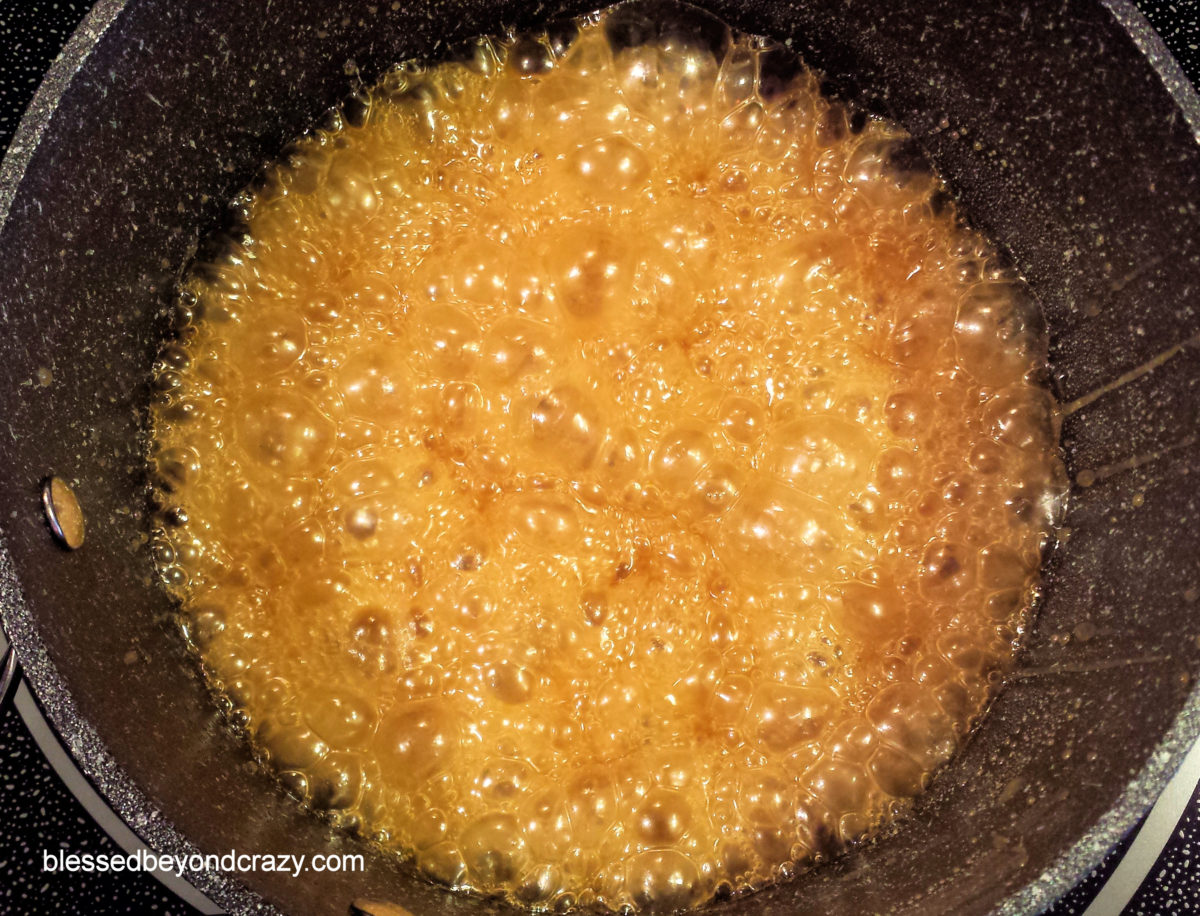 While the cheesecake is baking it's time to make a scrumptious Caramel Rum Sauce!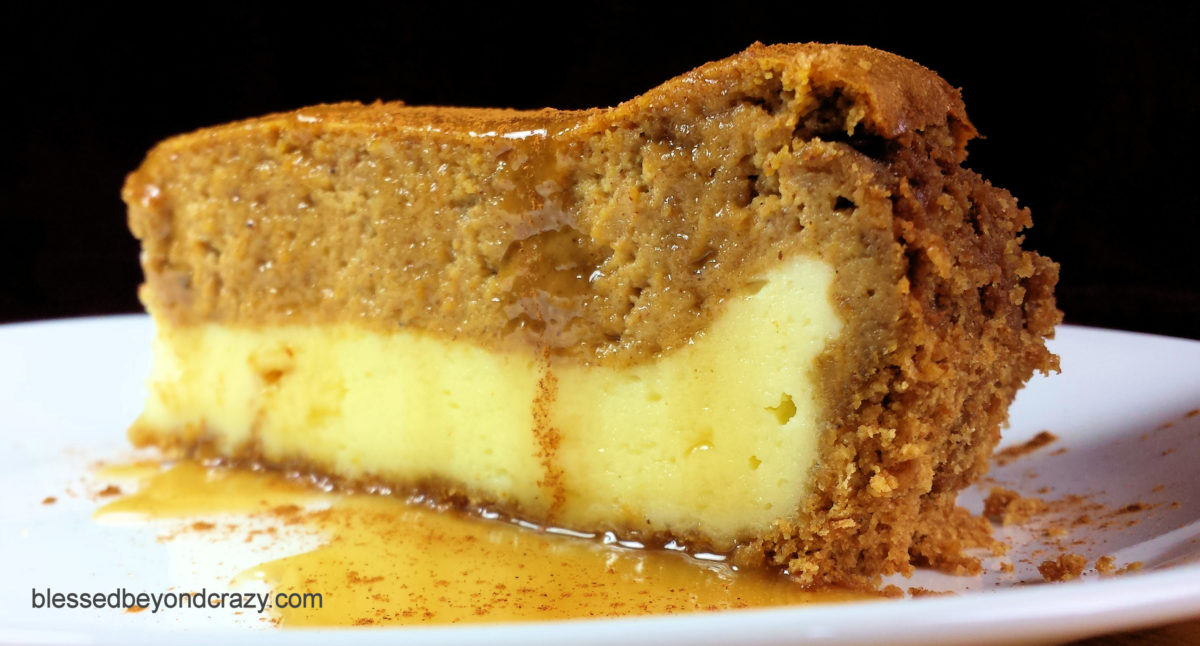 In the end, you'll have created a decadent dessert that everyone will be drooling over.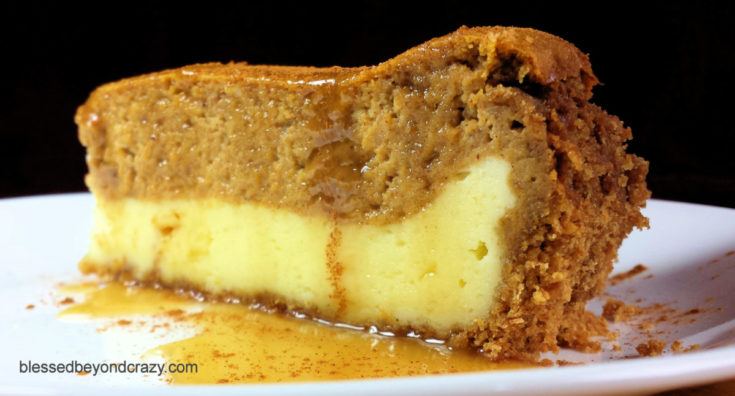 Yield:

Approx. 16 servings
Pumpkin-Chai Cheesecake with Caramel-Rum Sauce
Total Time:
2 hours
35 minutes
A delicious cheesecake that's loaded with yummy flavors.
Ingredients
CRUST:
2 cups crushed cinnamon graham crackers (GF option: use gluten-free graham crackers)
1/4 cup butter or margarine, melted
FILLING:
4 packages (8 ounce each) cream cheese, softened
1 1/2 cups granulated sugar
4 eggs
1 cup canned plain pumpkin (not pumpkin pie mix)
2 teaspoons pumpkin pie spice
3/4 teaspoon ground cardamom
SAUCE:
1/3 cup packed brown sugar
1/3 cup light or dark corn syrup
2 tablespoons butter
1/3 cup whipping cream
1 tablespoon spiced rum OR 1/4 teaspoon rum extract (GF option: use a gluten-free brand of rum)
GARNISH:
Dollop of whipped cream and/or dusting of ground cinnamon.
Instructions
Crust

Heat oven to 300 degrees F. Spray a 9-inch springform pan with cooking spray. In a mixing bowl, mix crushed graham crackers and butter together. Press mixture in bottom and 1 inch up the side of pan. Bake 8 - 10 minutes or until set. Cool 5 minutes. To minimize cracking, place a shallow baking dish half full of hot water on the lower oven rack.

Filling

In a large mixing bowl, beat cream cheese and sugar together until light and fluffy. Beat in eggs, one at a time, just until blended. Spoon 3 cups of the mixture onto crust; spread evenly. To remaining cream cheese mixture, add pumpkin, pumpkin pie spice and cardamom; mix until smooth. Spoon over mixture in pan. Gently smooth top of cream cheese mixture with spatula. Bake at 350 degrees F for approximately 1 hour 20 minutes, or until edge of cheesecake is set at least 2 inches from edge of pan and center of cheesecake still jiggles slightly when moved. Run small metal spatula around edge of pan to loosen cheesecake. Turn off oven; open oven door at least 4 inches. Let cheesecake remain in oven 30 minutes. Cool in pan on cooling rack 30 minutes. Carefully loosen, and remove the sides of the springform pan. Cover loosely; refrigerate at least 6 hours.

Sauce

In small saucepan on medium-low heat, combine brown sugar, corn syrup and 2 tablespoons butter; stirring constantly. Bring mixture to a rolling boil for 5 minutes, stirring occasionally. Stir in whipped cream; heat to boiling.
Remove from heat; stir in rum. Cool.

SERVE

Cut into individual serving slices. For great presentation, serve slices on cute dessert plates.

Garnish

Top each serving with a drizzle of warm sauce, a dollop of whipped cream and/or a sprinkle of ground cinnamon.
Cover and refrigerate any remaining cheesecake.
Notes
This cheesecake freezes well, however, do not add the Caramel-Rum Sauce until right before serving. 
You may also enjoy these cheesecake recipes: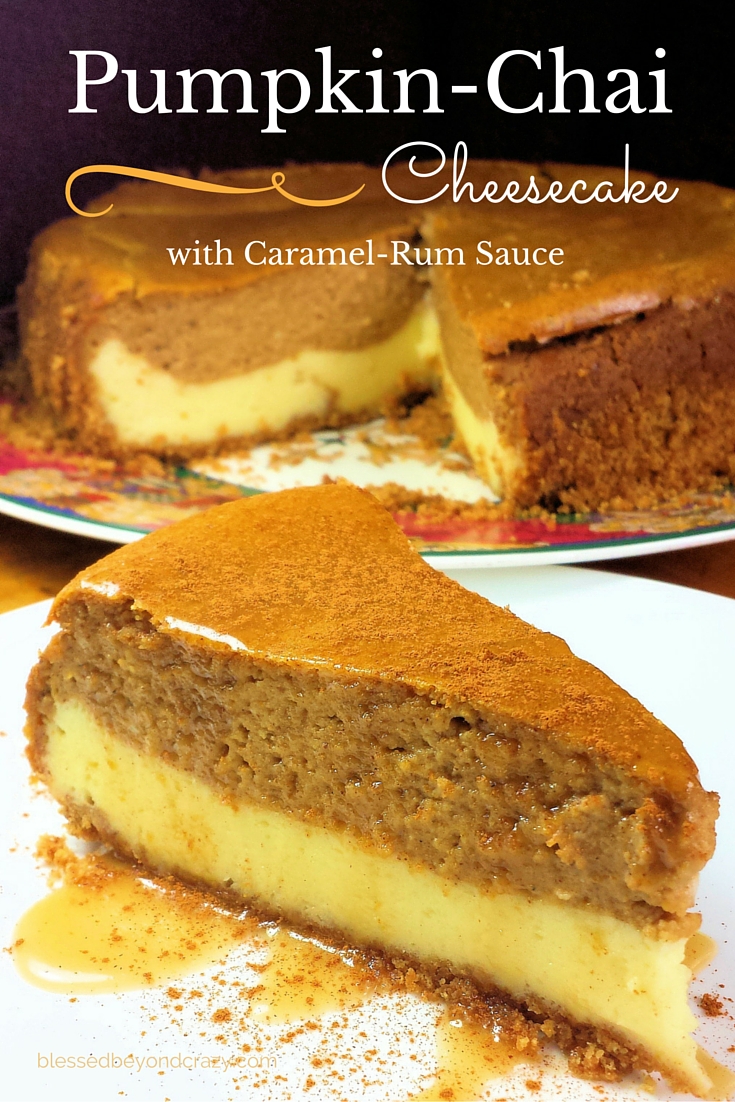 This Pumpkin-Chai Cheesecake with Caramel-Rum Sauce is a perfect dessert to serve at your Thanksgiving meal, or at any holiday or family gathering. Your guest will enjoy the wonderful flavors of cream cheese + pumpkin + Chai + caramel + spiced rum! What's not to love?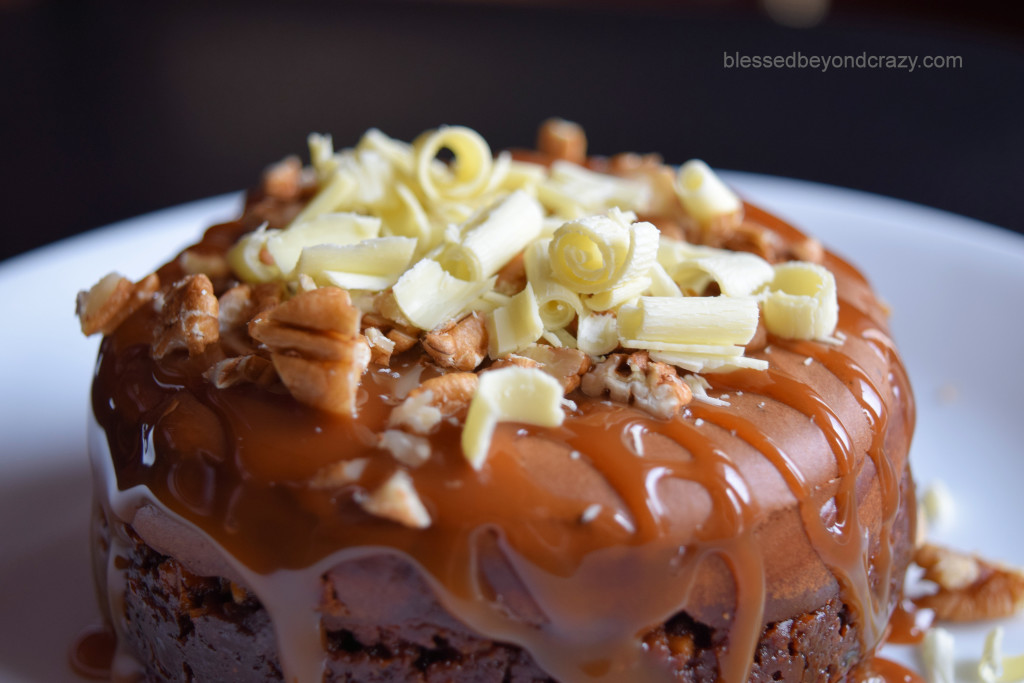 Be sure to check out all of our cheesecake recipes such as Caramel Pecan Chocolate Cheesecake.
I hope that you and your loved ones enjoy this recipe as much as my family and I do.
Happy Baking!
Linda
More great ideas: