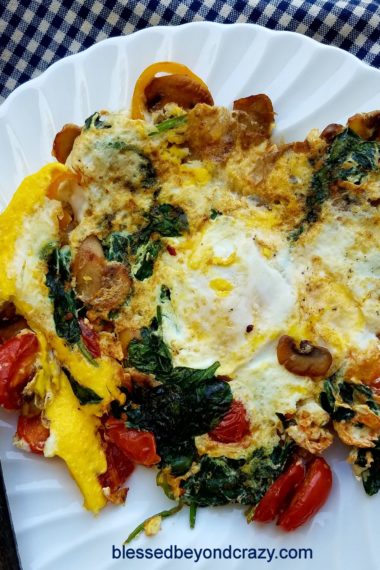 This Quick and Healthy Egg and Veggie Skillet Breakfast is a standard start to many mornings in my home. I love it because it's naturally gluten-free, paleo, vegetarian (for those vegetarians who eat eggs), Whole30, dairy-free and low-carb. Plus, it's absolutely delicious and a great way to start any morning. What's not to love?

To help support our blogging activities, our site contains affiliate links. If you make a purchase from a link on our site, we may receive a small percentage of that sale, at no extra cost to you. Blessed Beyond Crazy is a participant in the Amazon Services LLC Associates Program, an affiliate advertising program designed to provide a means for sites to earn advertising fees by advertising and linking to amazon.com.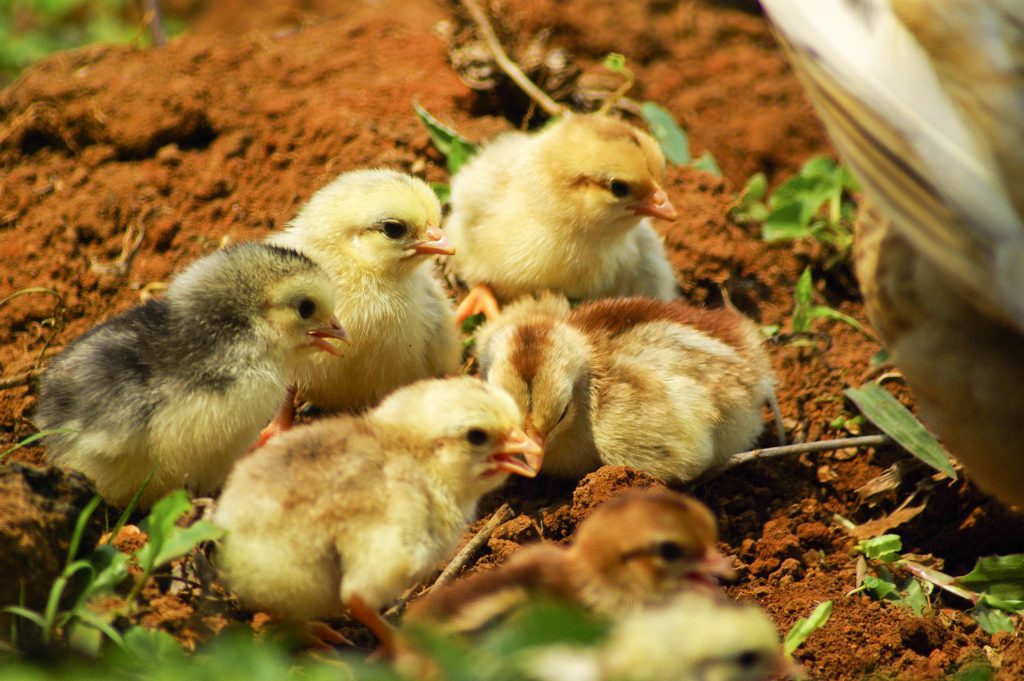 By now, you've probably heard me talk about growing up on a farm. Every spring my mother would buy somewhere around 100 baby chicks. It was always fun to watch these adorable, fluffy little creatures running around.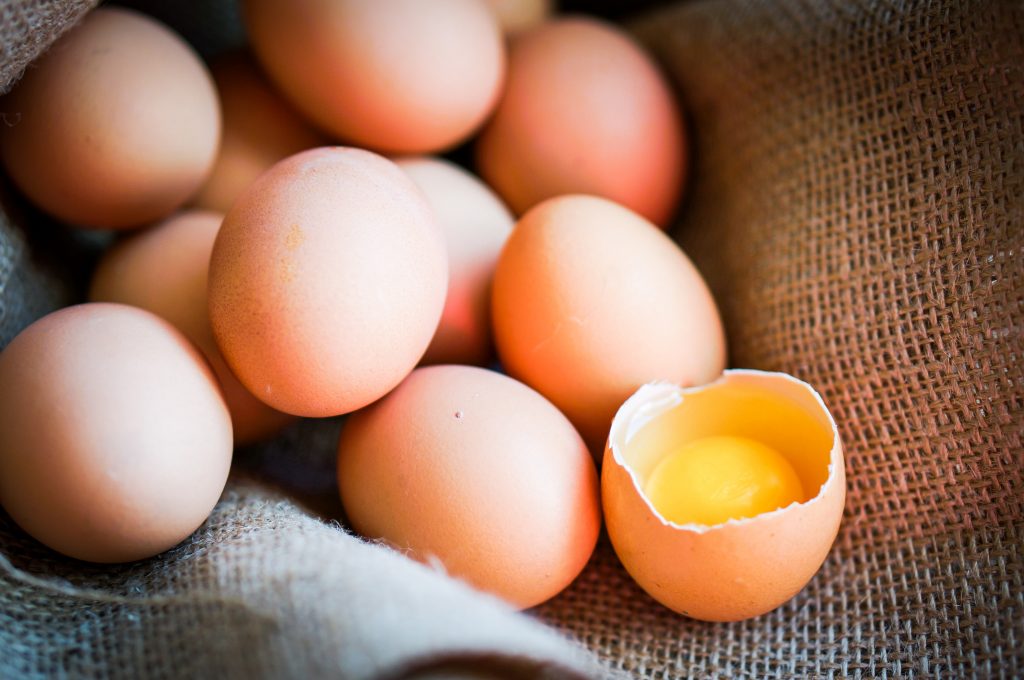 Gathering the eggs was just one of my daily chores. I really didn't mind doing it, although I quickly learned to wear a pair of heavy work gloves. Why? To prevent the laying hens that were sitting on their nest from pecking me when I reached for the eggs. It actually turned into a challenge for me, to see how fast I could snatch the eggs! Ha!
Another farm chore was working in our three gardens. Mom grew every kind of vegetable you can think of. Different gardens had different vegetables in them, such as potatoes, corn, strawberries, lettuce, and spinach. She also had areas around the farm where she grew rhubarb and asparagus.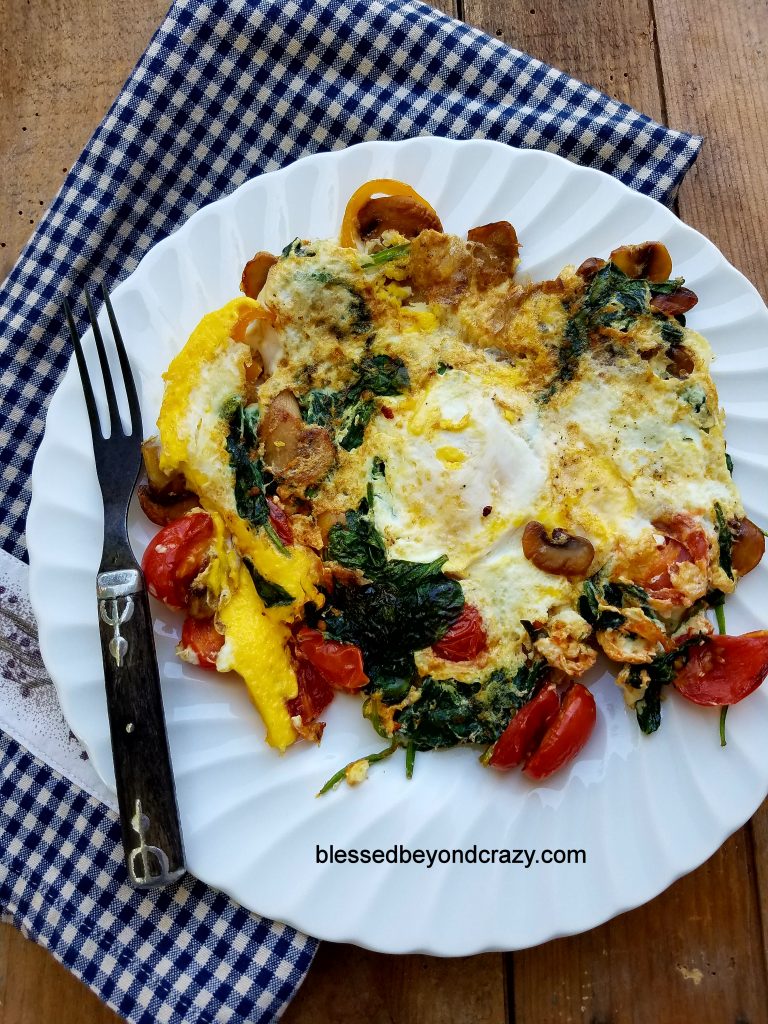 These fond memories are just one reason why I absolutely love this Quick and Healthy Egg and Veggie Skillet Breakfast. This delicious meal is perfect for me since I must be on a gluten-free, dairy-free, soy-free and low-carb diet. Allow me to show you just how easy it is to make!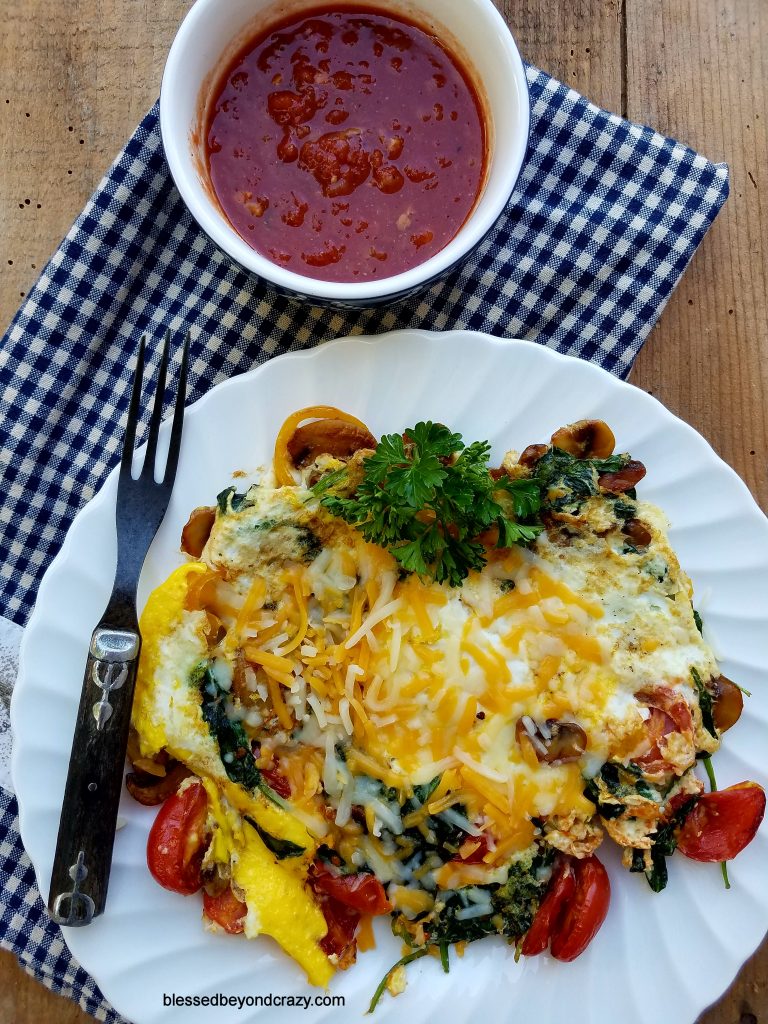 Now that you see how easy it is to make this scrumptious breakfast, let me explain a little further. If you are not on a restricted diet, feel free to garnish this Quick and Healthy Egg and Veggie Skillet Breakfast with additional ingredients. You may like cheese, salsa, hot sauce, ketchup, or extra herbs and spices.
The pictures above and below show this yummy breakfast garnished with a little Colby Jack and Cheddar Cheese.
Quick and Healthy Egg and Veggie Skillet Breakfast
---
Linda Wiseman
A quick and delicious way to start your morning.

15 minPrep Time

15 minTotal Time

Ingredients
2 - 3 large mushrooms, thinly sliced
3 - 4 cherry tomatoes, cut in half
1 red, orange or yellow pepper, thinly sliced
1 large handful of spinach
2 - 3 eggs
Fresh parsley
Toppings: salsa and/or cheese (depending on your dietary restrictions)
Instructions
Add 1 tablespoon olive oil to a 12-inch skillet; heat.
Add sliced mushrooms; cook until browned. Add tomatoes, peppers and spinach. Cook until tender.
Add eggs; cook until done.
Optional: Garnish with salsa and/or cheese (depending on your dietary restrictions).
Serve hot.
Notes

Feel free to use additional vegetables such as broccoli flowerettes, onions and potatoes.

7.8.1.2

185

https://blessedbeyondcrazy.com/quick-healthy-egg-veggie-skillet-breakfast/

www.blessedbeyondcrazy.com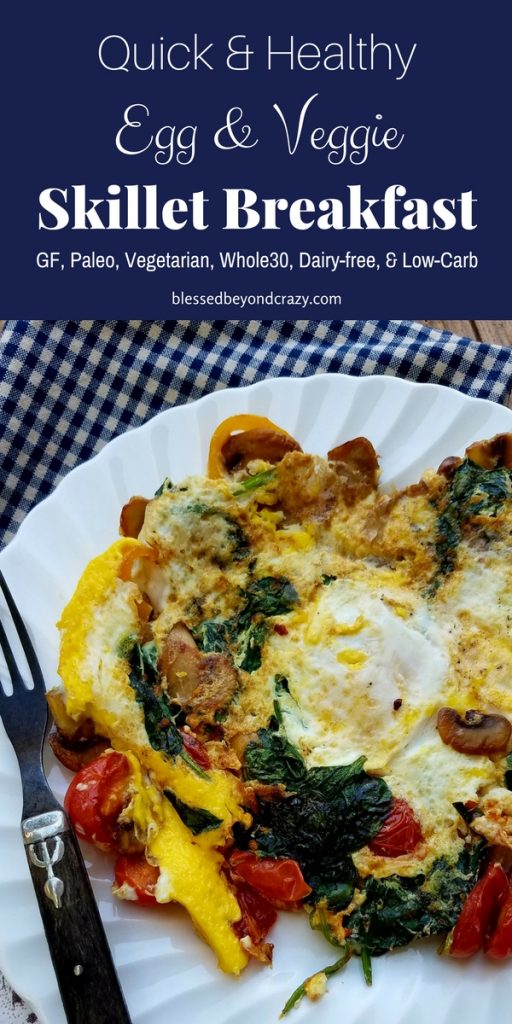 Here's to starting your day off right!
Enjoy!
Linda
More great ideas:
The Most Addicting Pan Fried Potatoes