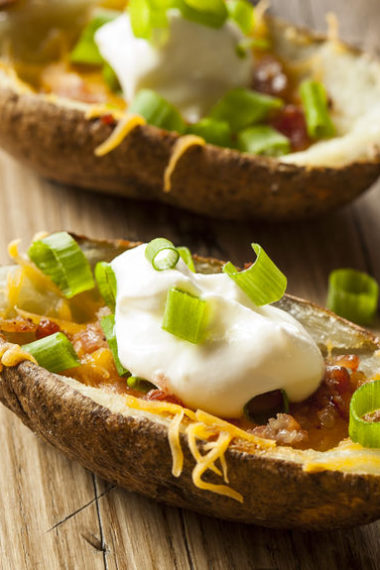 Lately, I have been thinking about the upcoming holidays and how much my family enjoys trying new recipes. They especially enjoy bite-size appetizers and treats. So, of course, one thing led to another. Before you know it, I was making a big batch of Homemade Loaded Potato Skins! (Because this appetizer is easy to make gluten-free I now know what I'll be serving at my next party!)

To help support our blogging activities, our site contains affiliate links. If you make a purchase from a link on our site, we may receive a small percentage of that sale, at no extra cost to you. Blessed Beyond Crazy is a participant in the Amazon Services LLC Associates Program, an affiliate advertising program designed to provide a means for sites to earn advertising fees by advertising and linking to amazon.com.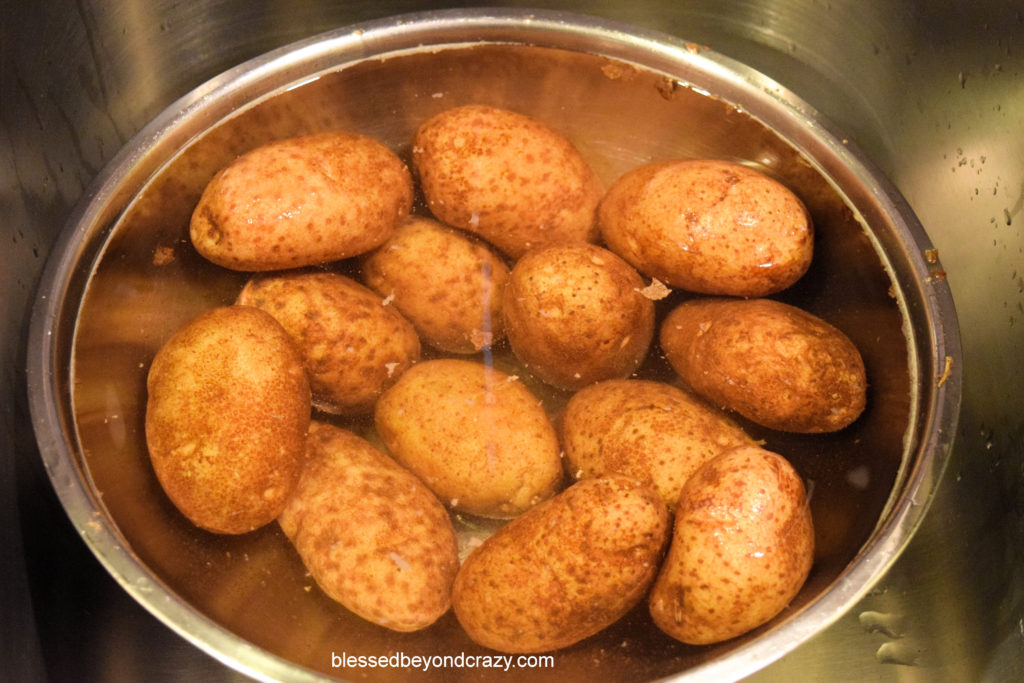 First of all, Homemade Loaded Potato Skins revolve around the size and type of potatoes you use. Russet potatoes work well because of their oval shape and hearty skin that is chewy when cooked.
Did you know that there really is a Secret to Fluffy Baked Potatoes and that particular secret applies here as well?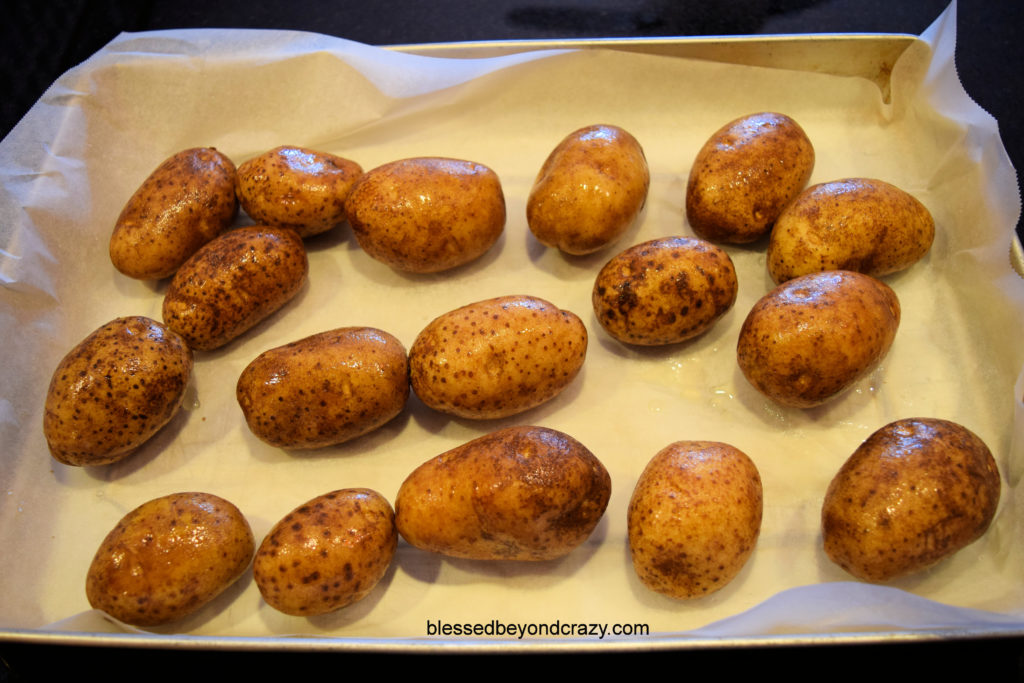 Once the potatoes were prepped I coated each potato with a generous amount of organic virgin olive oil. To save time on cleanup, I lined my 13 x 18 baking pan with parchment paper.
The potatoes were baked in a preheated 400 degrees F oven until the skins were crisp and the potatoes were tender but not fully cooked (approximately 35 minutes). *Cooking times may vary according to the size of potatoes that are used.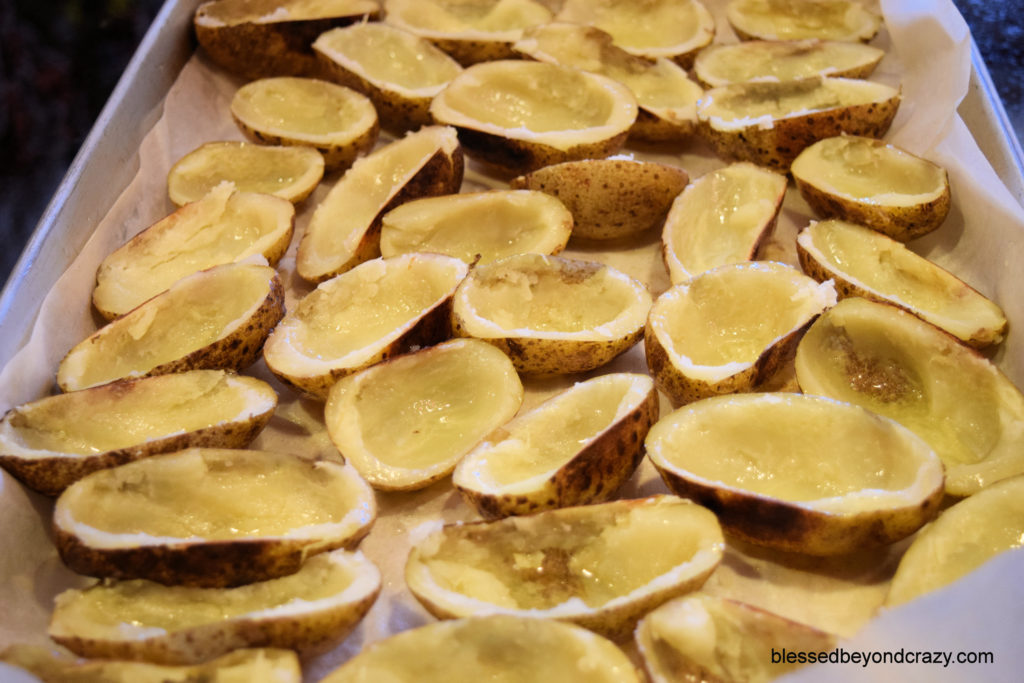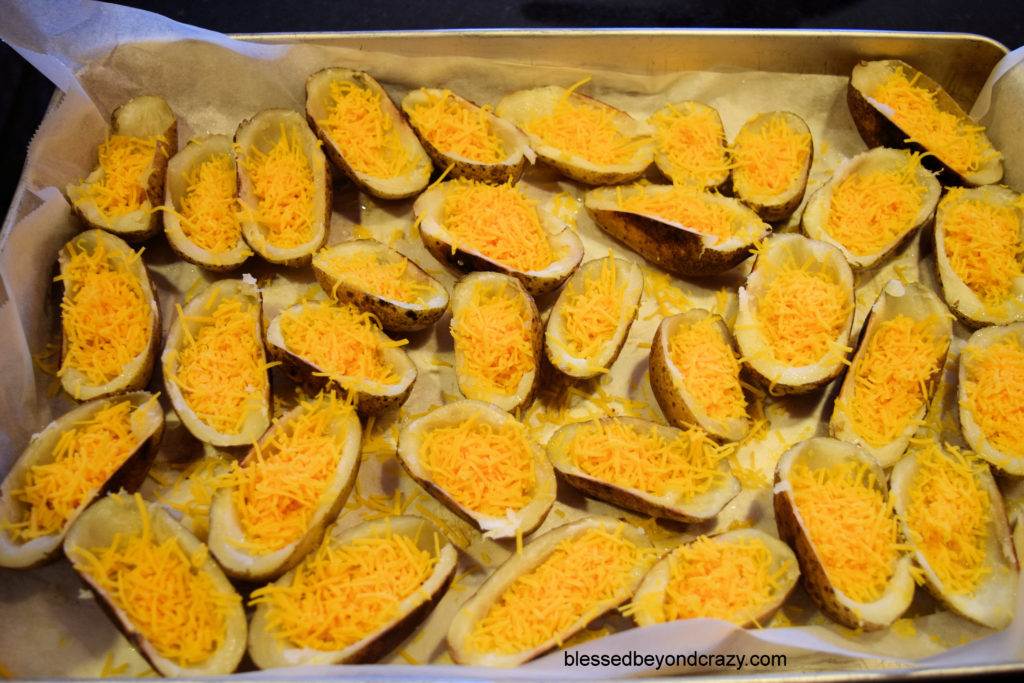 Now it was time to cut the potatoes in half and scoop out the centers with a cookie scoop. As you can see in the picture above, I left part of the inside fleshy potato because this helps hold the shape and adds more substance. In addition, I used my silicone basting brush to coat the insides of the potato skins with a little more olive oil.
Next, I sprinkled the inside of each potato skin with Himalayan sea salt (my all-time favorite salt ever!) and generously loaded each skin with grated sharp cheddar cheese.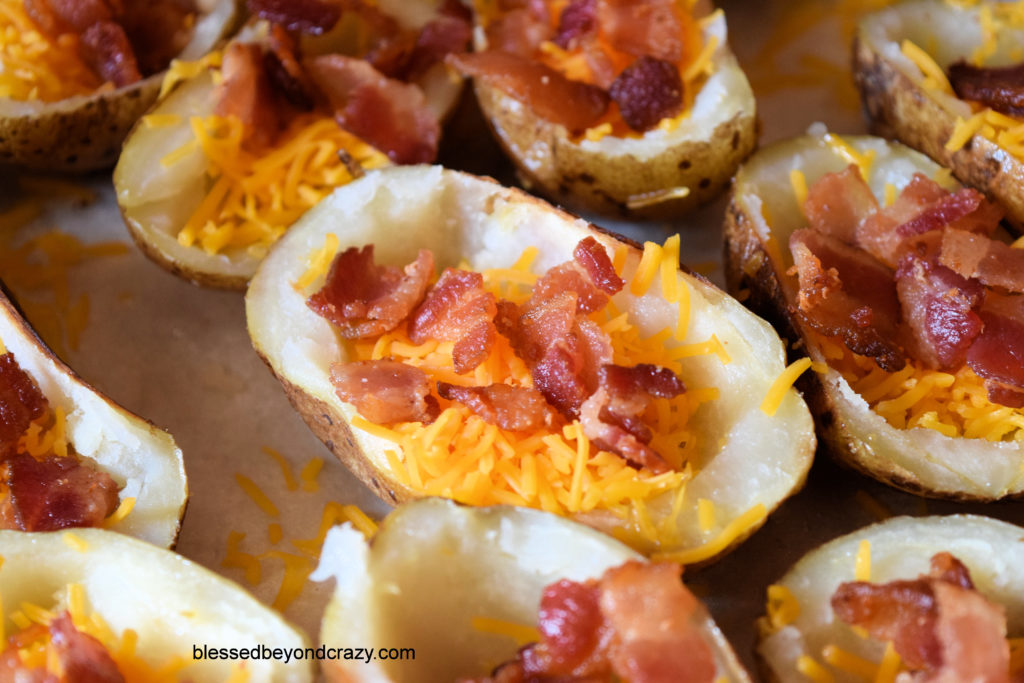 What would Homemade Loaded Potato Skins be without bacon? Lots of bacon?
Because I must follow a strict gluten-free diet, I use bacon that is preservative-free, nitrate-free, and gluten-free in my potato skins. (*I cooked the bacon while the potatoes were baking.)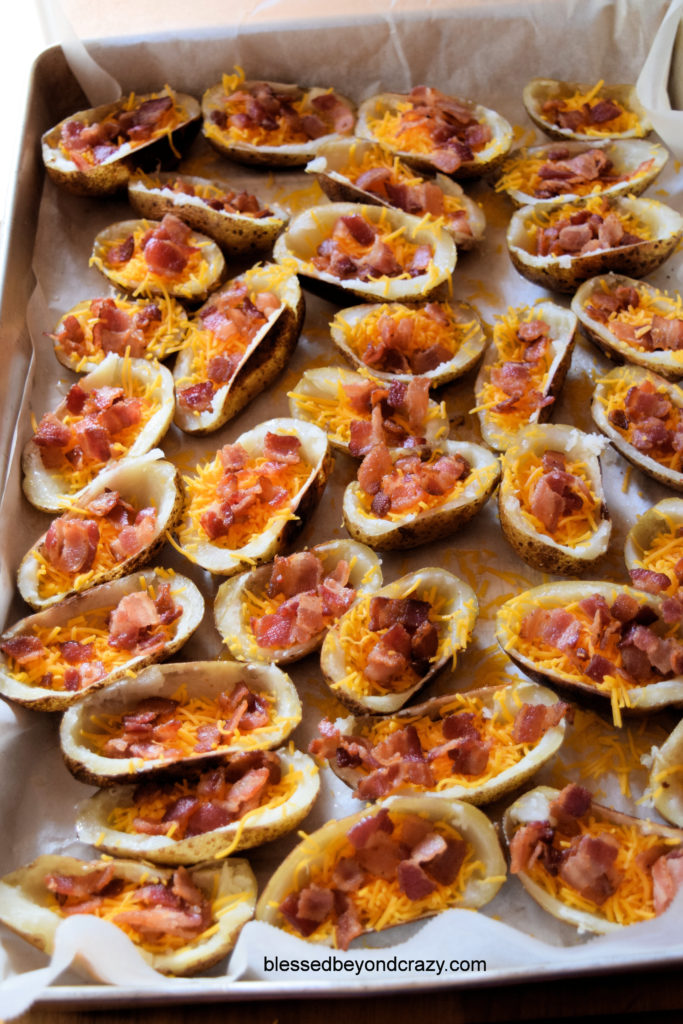 The loaded potato skins went back into the oven for another few minutes (approximately 5 minutes) until the cheese melted.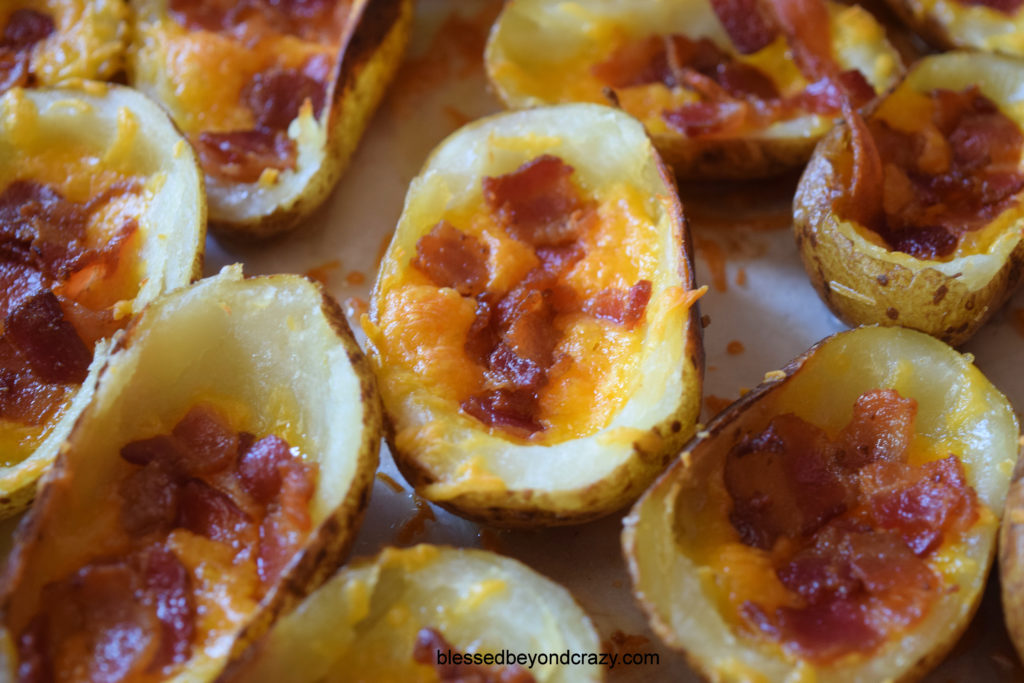 If you prefer you potato skins to be extra crispy, either bake them longer during this phase or bake the skins (upside down) for an additional 5 minutes before filling them.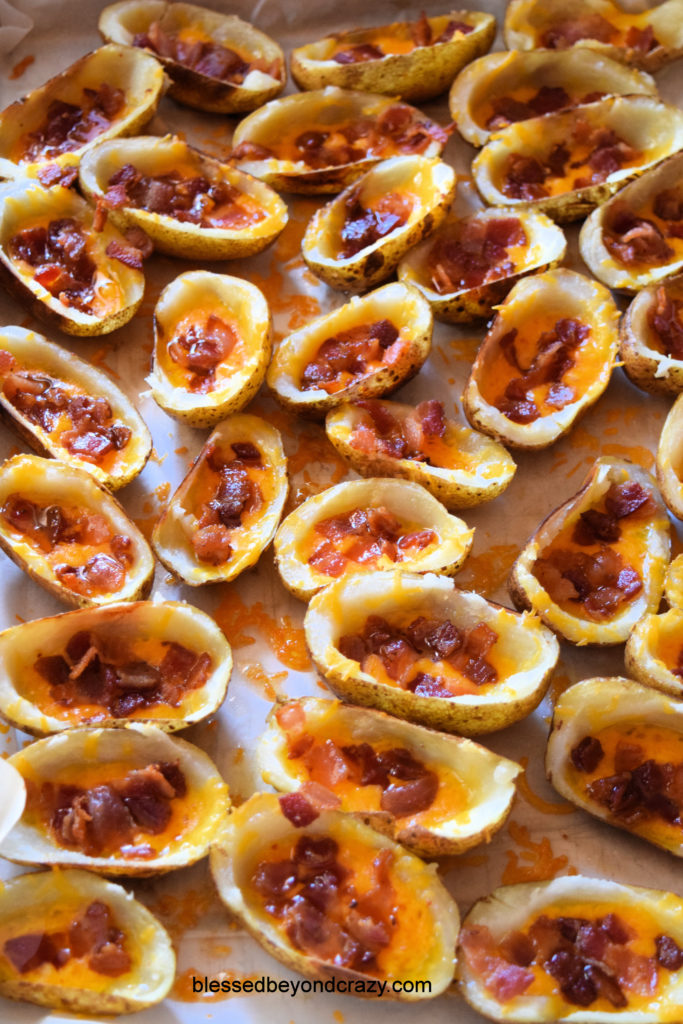 Finally, garnish Homemade Loaded Potato Skins with a dollop of sour cream and fresh chives.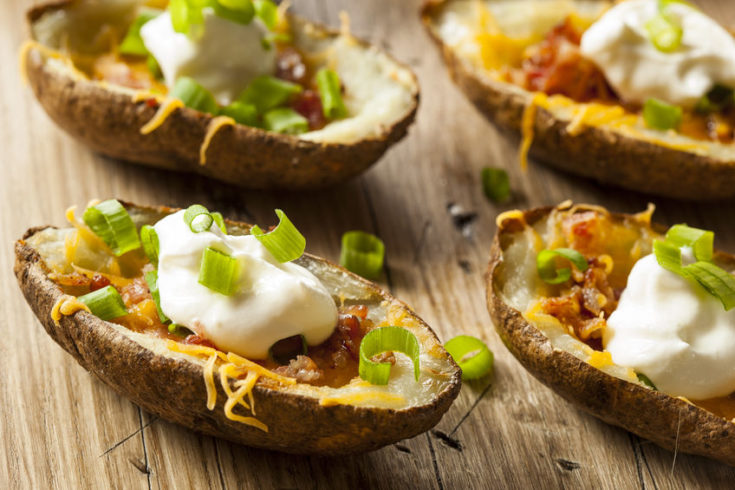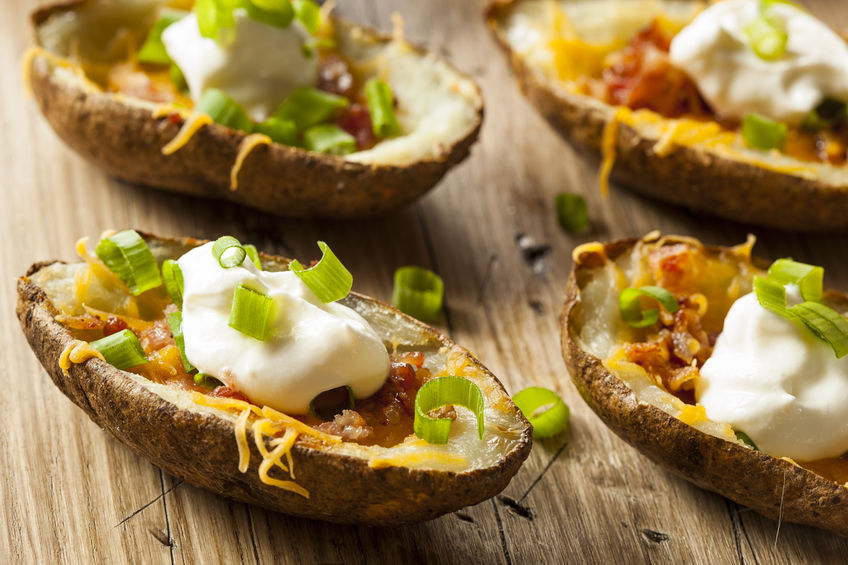 Yield:

Yields Approx. 30 potato skins
Homemade Loaded Potato Skins
A delicious appetizer that can easily be modified to be gluten-free.
Ingredients
4 pounds small Russet potatoes
1/2 cup organic extra virgin olive oil
3 tablespoons Himalayan sea salt, or to taste
1 cup grated sharp cheddar cheese (GF Option - use gluten-free cheese)
1 pound bacon (GF Option - I use gluten-free bacon that is also preservative-free and nitrate-free)
1/4 cup sour cream (GF Option - use gluten-free sour cream)
Fresh chives (to taste)
Instructions
Wash potatoes (Optional: soak potatoes for approximately 1 hour.)
Cover each potato with olive oil.
Bake in a preheated 400 degrees oven for approximately 30 to 40 minutes, or until potatoes are barely tender.
While potatoes are baking, cook bacon until golden brown, drain excess grease.
Remove potatoes from oven and cut each potato in half.
Scoop out the insides of potatoes, leaving part of the inside fleshy potato intact.
Sprinkle inside of each potato skin with salt.
Fill each potato skin with cheese and top with bacon.
Return to oven, bake until cheese is melted.
Garnish with dollop of sour cream and chopped chives.
I used the part of the potatoes that I scooped out to make a dish of delicious mashed potatoes. They are perfect for another meal. Simply microwave them for a few minutes then add butter, cream, salt, and pepper. Another option is to place them in a lightly greased baking dish and bake in a preheated oven until thoroughly hot. Top with cheese if desired. Serve hot.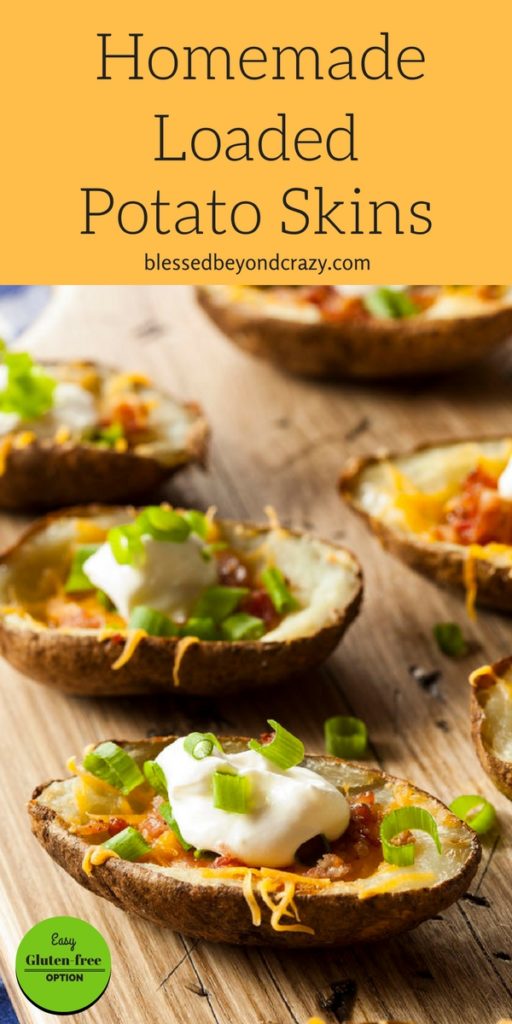 Enjoy!
Linda
More great recipes:
Old Fashioned German Potato Salad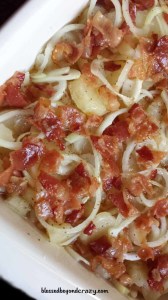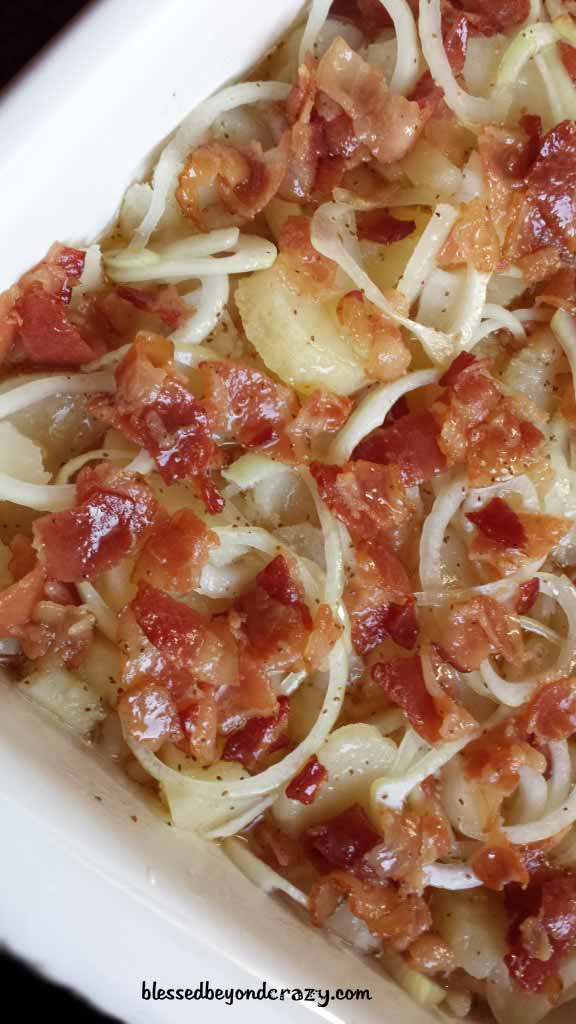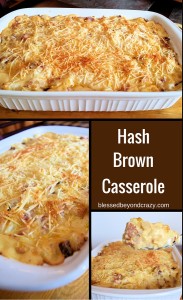 The Secret to Fluffy Baked Potatoes