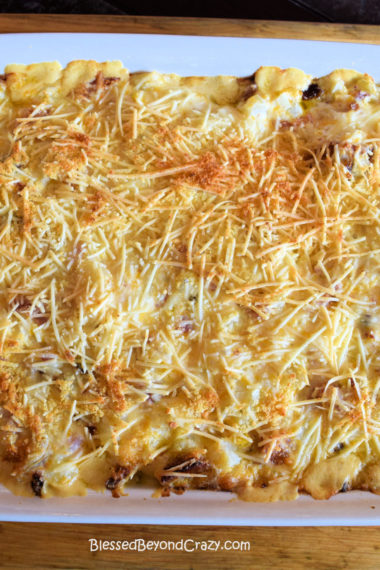 Creamy Hash Brown Casserole is a delightful dish that brings everyone to the table. This hearty casserole can be served for breakfast, lunch, or dinner. For breakfast, you can place two easy-over eggs on top of each serving. For lunch or dinner, simply add a side salad and/or a vegetable and you now have a complete meal.

To help support our blogging activities, our site contains affiliate links. If you make a purchase from a link on our site, we may receive a small percentage of that sale, at no extra cost to you. Blessed Beyond Crazy is a participant in the Amazon Services LLC Associates Program. An affiliate advertising program designed to provide a means for sites to earn advertising fees by advertising and linking to amazon.com.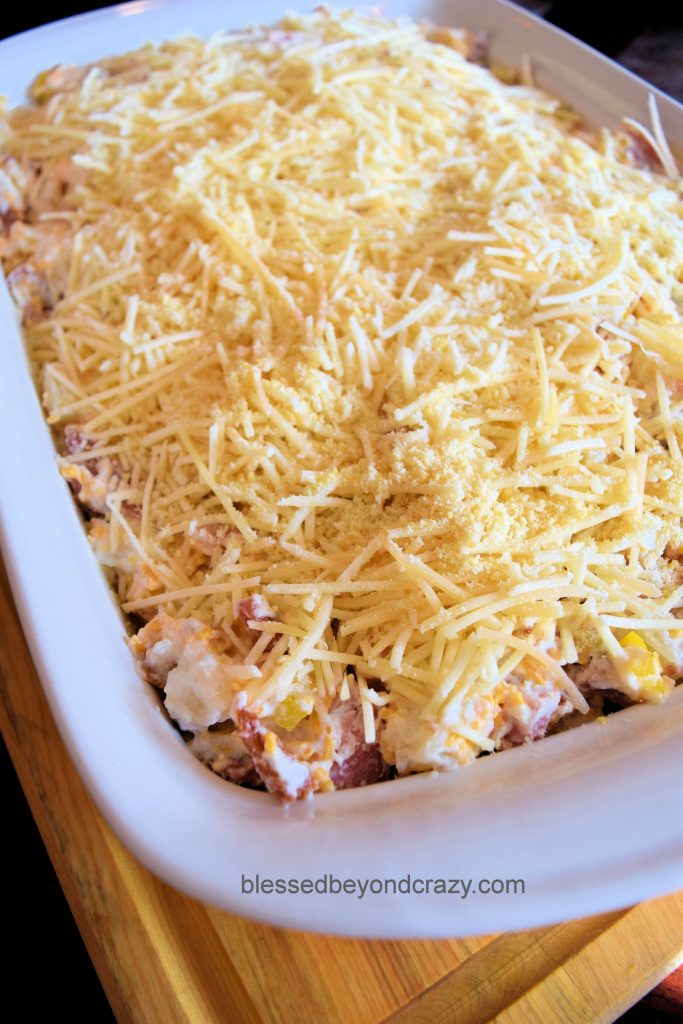 Cooking with Ree!
One of my favorite things to do while I'm in the kitchen preparing our meals is to watch The Pioneer Woman. Not only does she have scrumptious recipes, she just seems like a real "down-to-earth" person and someone whom I would love to hang out with. Yes, I want to be her friend. (Insert a huge smiley face).
Actually, Ree inspires me to make all kinds of yummy food, including this Creamy Hash Brown Casserole.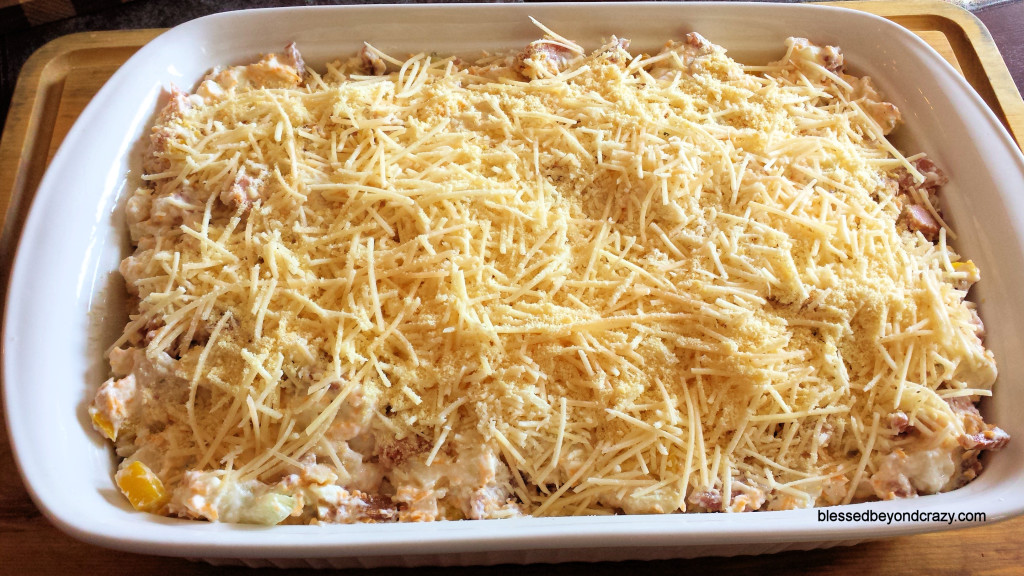 Comfort Food!
Whenever I think of comfort food I think of a delicious and filling casserole.
Some of our favorites are: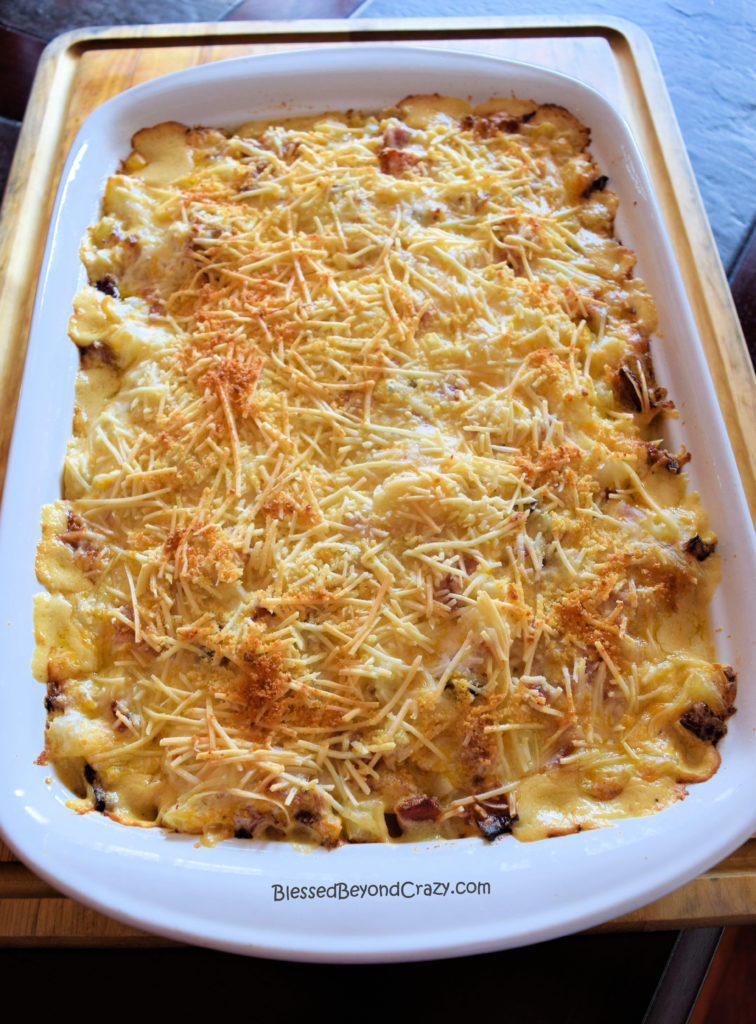 My Version!
So last weekend, Ree made a wonderful potato dish, and the whole time she was cooking, I was drooling. Unbeknownst to Ree, that very day, I already had plans to make my own version of creamy potatoes called Creamy Hash Brown Casserole. 🙂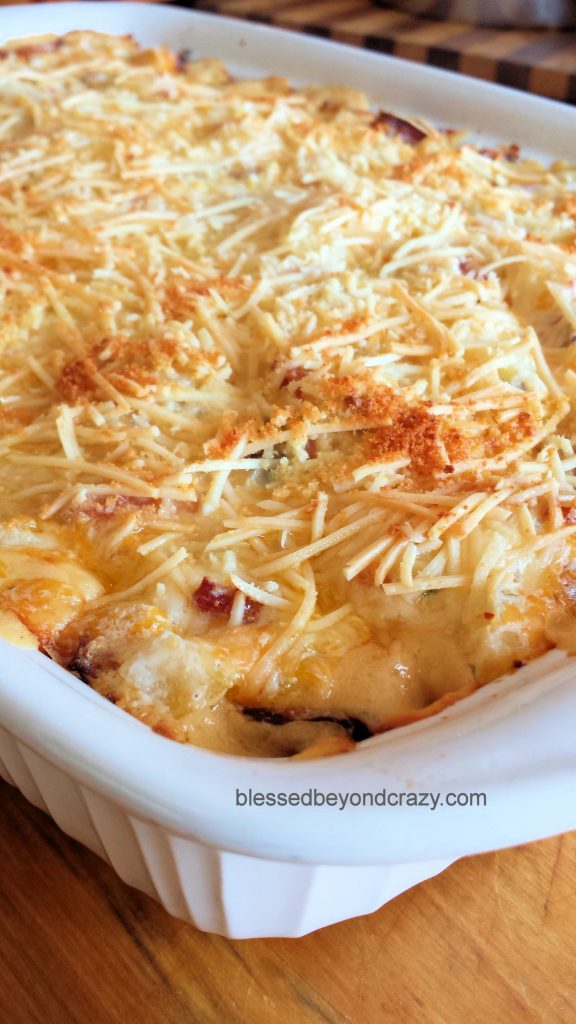 I'd been wanting to make a potato casserole for a while, so watching Ree make her yummy potato dish on TV, heightened my desire to make mine even more.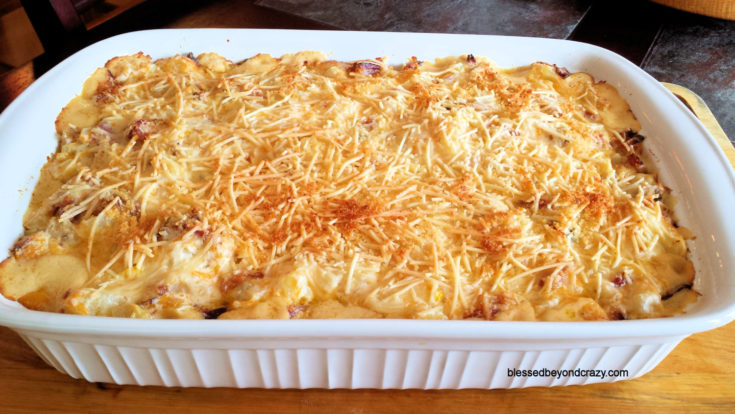 Creamy Hash Brown Casserole
Total Time:
1 hour
15 minutes
Ingredients
2 cans (18.8 ounces each) Campbell's Home-Style Preservative-free Lite Baked Potato with Bacon and Cheddar Soup (100 calories per serving). (*gluten-free version: use a gluten-free soup)
1 cup (8 ounces) lite sour cream (*gluten-free version: Daisy brand is gluten free)
1/2 teaspoon minced garlic
1 cup finely chopped yellow bell pepper
1 cup diced sweet Vidalia onion
2 tablespoons ground black pepper
1 package (2 pounds) All-Natural Frozen Hash Brown Potatoes
1 pound chopped ham (or, seasoned sausage or ground beef) (*gluten-free version: use gluten free meat, or you can omit the meat all together)
2 cups (8 ounces) shredded sharp cheddar cheese
1/2 cup grated Parmesan cheese
Instructions
Preheat oven to 350 degrees F.
In a large mixing bowl, combine baked potato soup, sour cream, garlic, pepper, onion, and black pepper.
Add the hash brown potatoes, ham, and cheddar cheese; mix well. Pour mixture into a greased 13" x 9" baking dish. Top with the shredded or grated Parmesan cheese.
Bake, uncovered, at 350 degrees F for 55 - 60 minutes or until the potatoes are tender.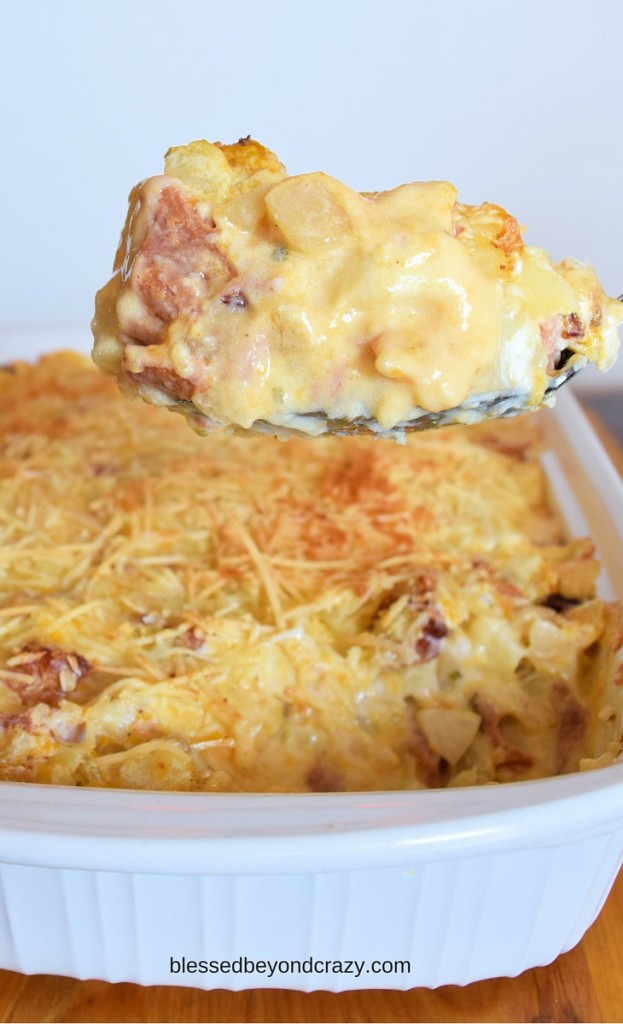 Every bite of the Creamy Hash Brown Casserole is delightfully satisfying.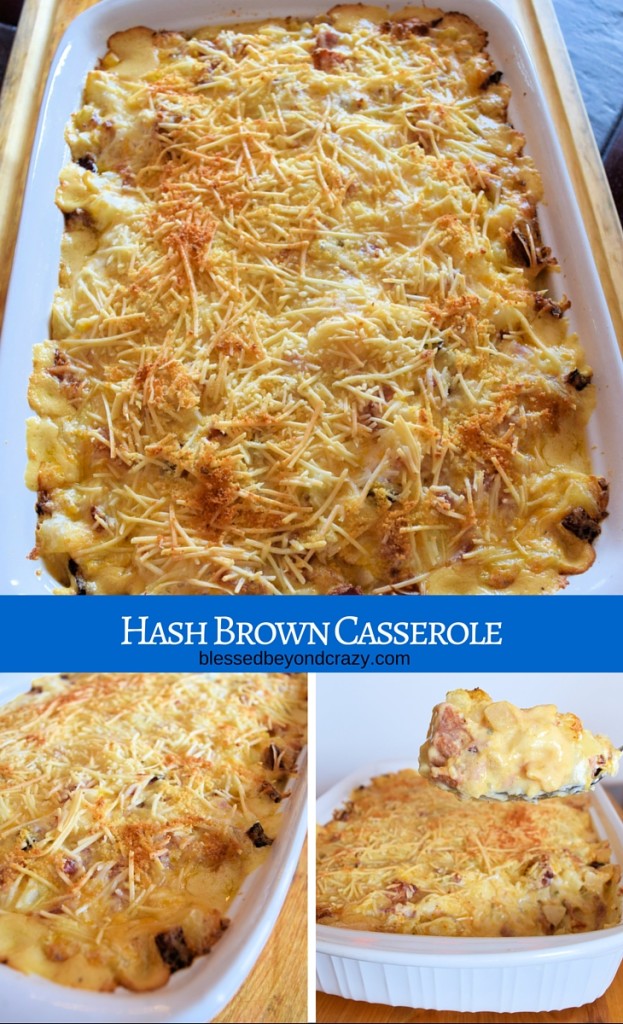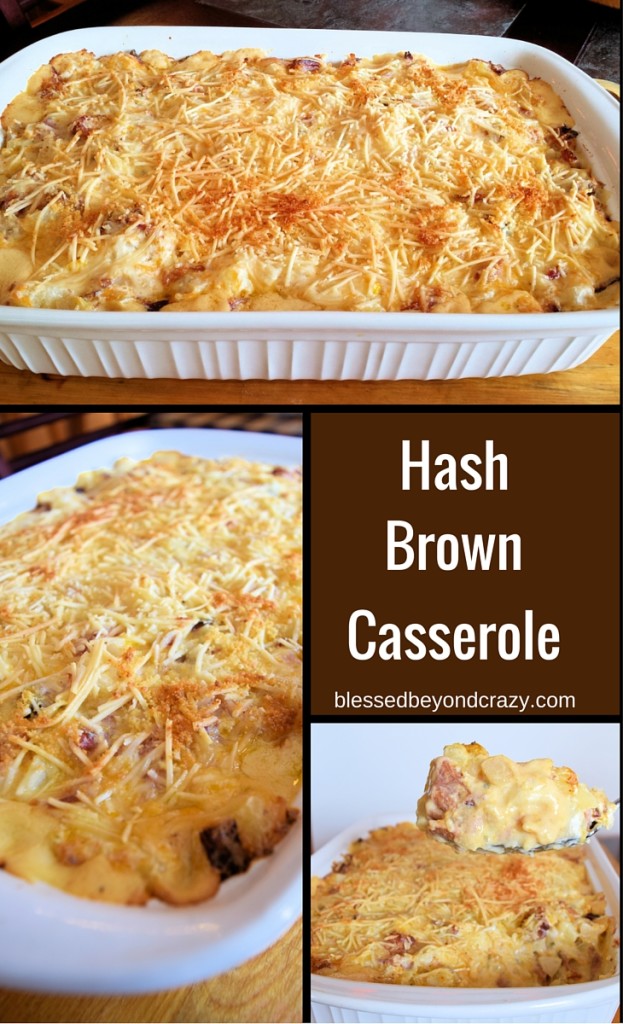 This recipe would also be good to take to a pot-luck and/or a family reunion.
Enjoy!
Linda
Disclaimer: We try to provide you with the most accurate information available on any products that we mention. However, please keep in mind that manufacturer policies and formulations can change at any time. Some information listed on this site could be out-of-date or contain unintentional errors. Remember to always read product labels for yourself and check with the manufacturer directly if you have any concerns.
See more great recipes: