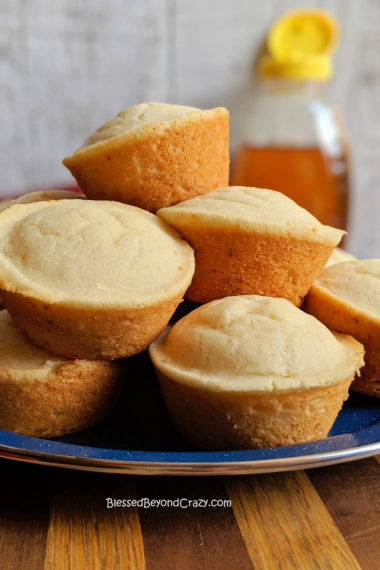 Grandma's Honey Muffins have quickly become a favorite recipe in my home. These delicious muffins are soft and tender, slightly sweet, extremely easy to make gluten-free, and they really do compliment any meal.
Before we begin, I want to tell you that the pictures within this post are of the gluten-free version. Although either the regular or GF versions can be frozen for use later these delicious morsels are always best served fresh. 
To help support our blogging activities, our site contains affiliate links. If you make a purchase from a link on our site, we may receive a small percentage of that sale, at no extra cost to you. Blessed Beyond Crazy is a participant in the Amazon Services LLC Associates Program. This affiliate advertising program is designed to provide a means for sites to earn advertising fees by advertising and linking to amazon.com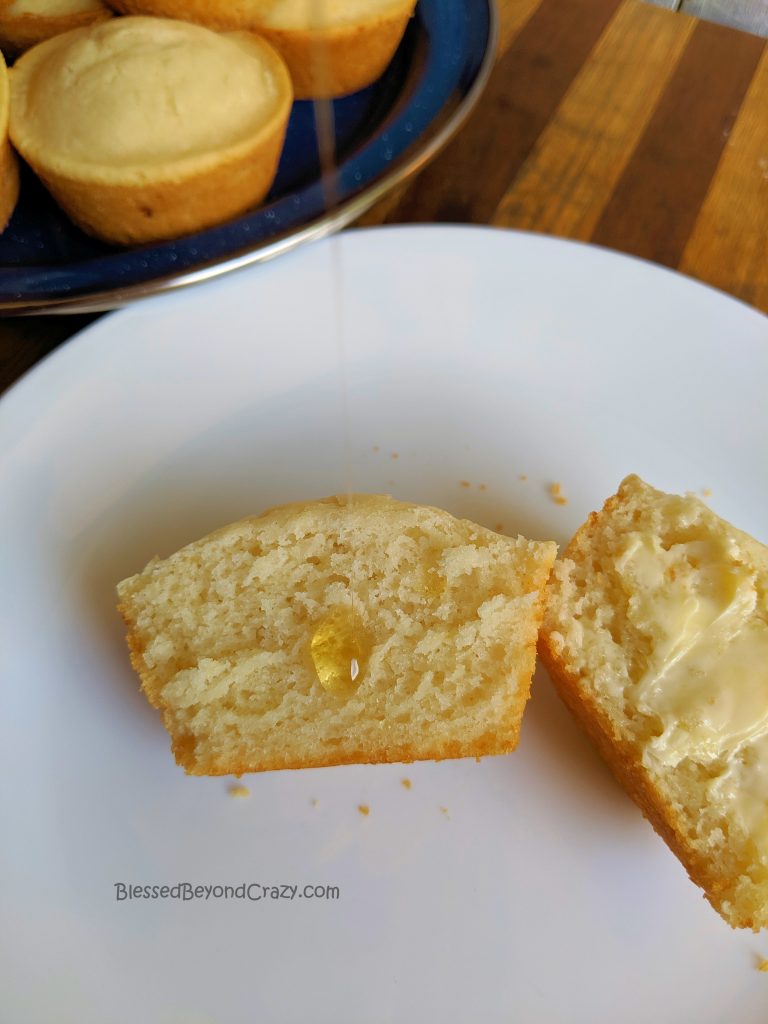 Scrumptious Muffins
Along with Grandma's Honey Muffins, you'll find all kinds of scrumptious muffin recipes in my recipe box. Some of the recipes are savory, some are sweet and/or fruity and some are on the healthier side. In addition, Anna and I have modified the following muffin recipes to include a gluten-free option.
Here are a few of our favorites: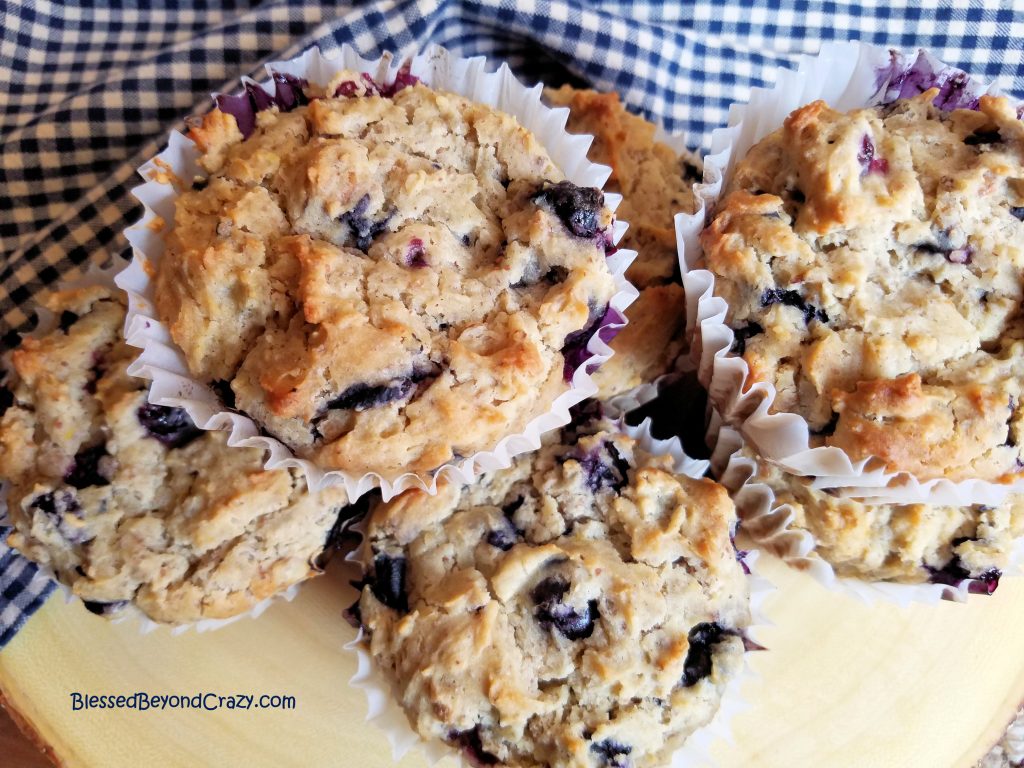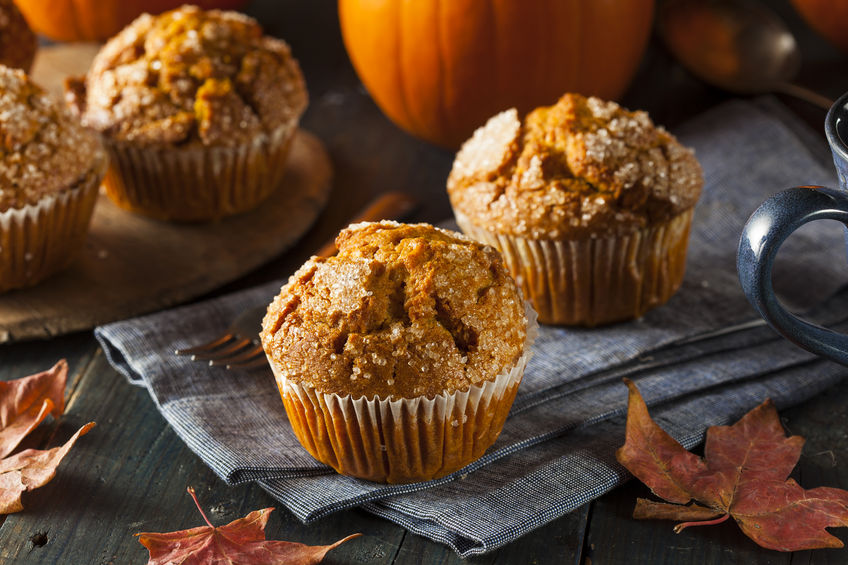 Seriously, see what I mean? We LOVE all kinds of muffins!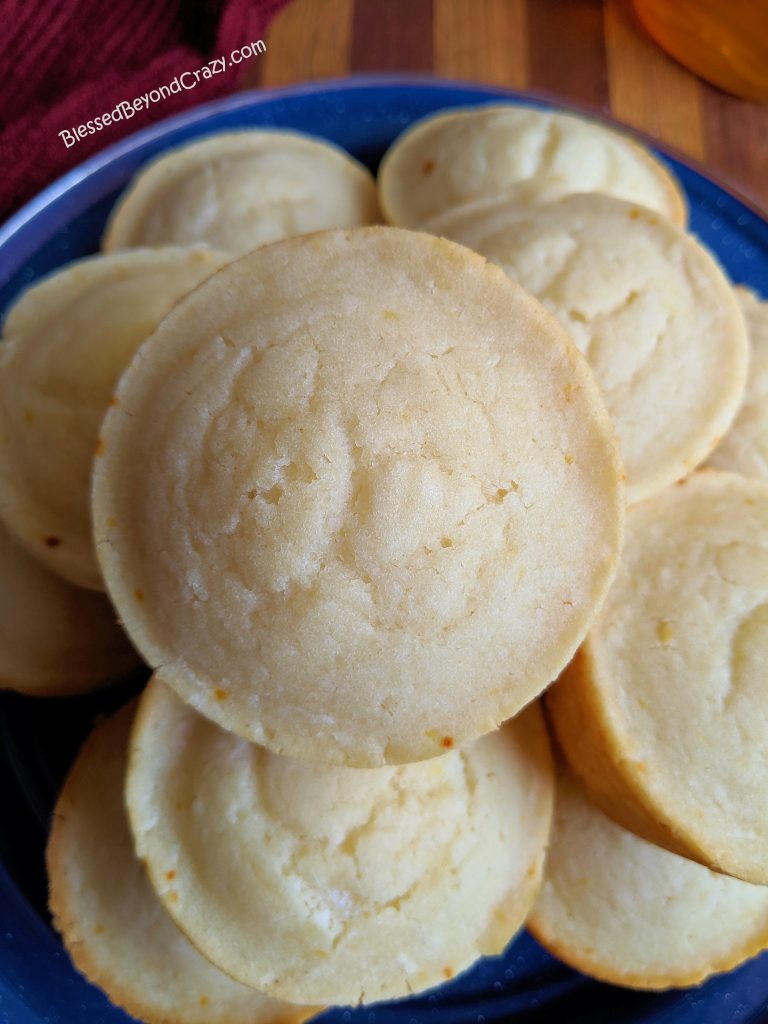 The Perfect Accompaniment
Because they pair well will nearly any type of meat or side dish you just can't go wrong with Grandma's Honey Muffins!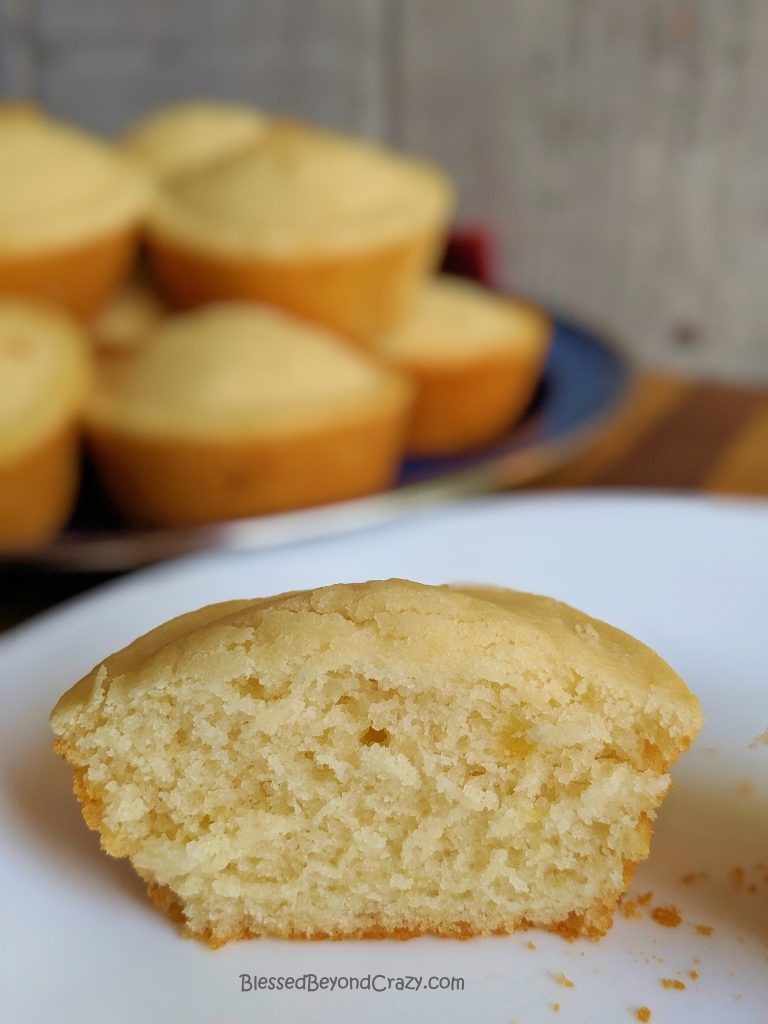 Soft and Tender
It seems to me that these fabulous muffins could nearly pass for cupcakes. That's probably because they are so soft and tender and have just the right amount of sweetness.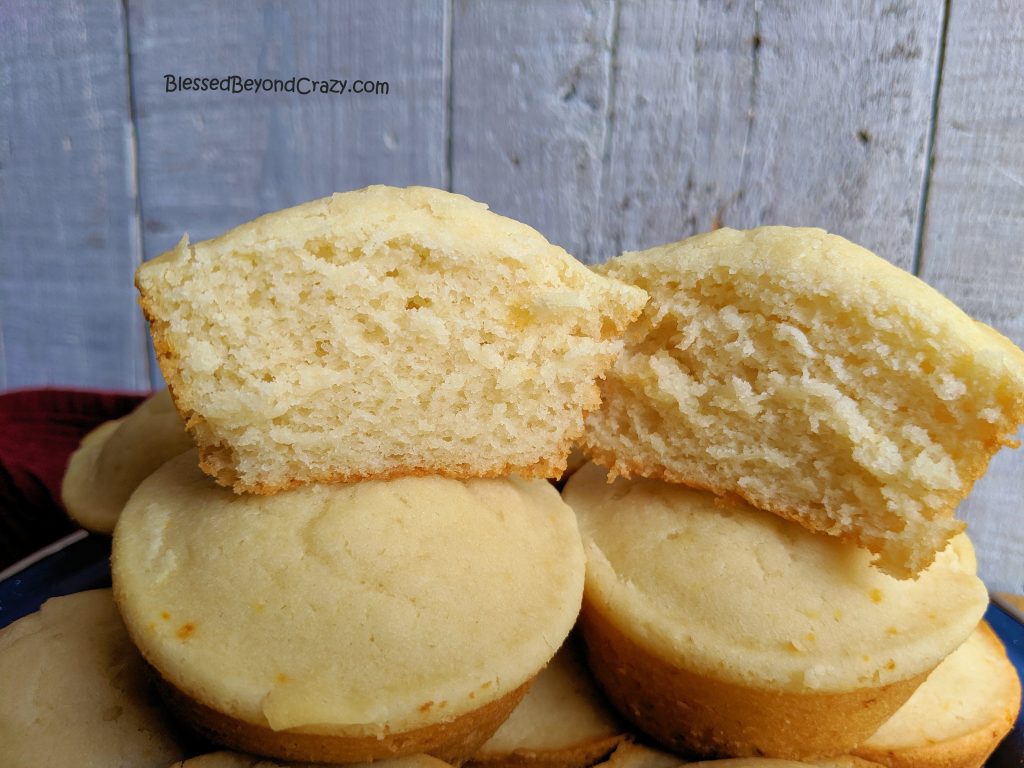 Jumbo or Mini Muffins
Rather than making regular-size muffins, feel free to use a jumbo non-stick muffin pan to make extra-large muffins or use a mini non-stick muffin pan to make bite-size mini muffins. However, remember you'll need to adjust the baking times for either variation!!!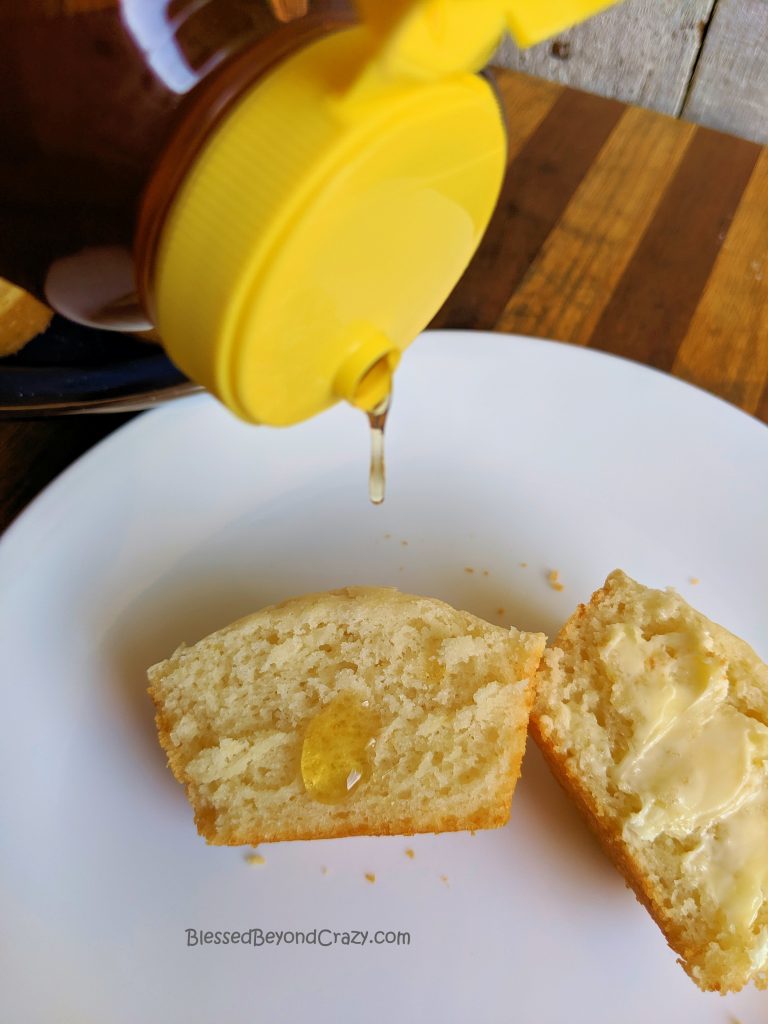 Extra Drizzle of Honey
Although Grandma's Honey Muffins contain honey, I personally like to serve them with an additional drizzle of raw honey and softened butter. However, don't stop there! These muffins also pair well with other condiments such as blueberry, raspberry, strawberry, peach preserves, apple butter, fruit marmalade, and blackberry jam.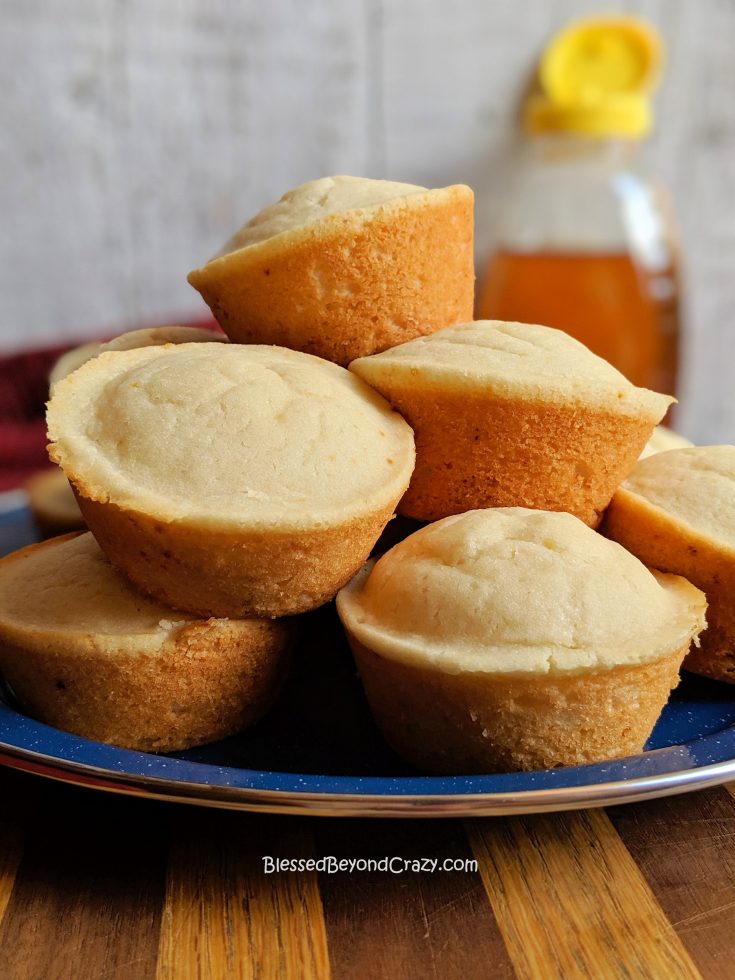 Yield: 12 Muffins
Grandma's Honey Muffins
Prep Time: 12 minutes

Cook Time: 18 minutes

Total Time: 30 minutes
Ingredients
2 cups all-purpose flour (GF Option - use gluten-free flour blend + 1 teaspoon xanthan gum - unless GF flour already contains it)
1/2 cup granulated sugar
3 teaspoons baking powder (GF Option: use a gluten-free brand)
1/2 teaspoon salt
1 egg
1 cup milk or milk substitute such as coconut, soy, almond...
1/4 cup butter, softened
1/4 cup honey
Instructions
In a large bowl, combine flour, sugar, baking powder, and salt. In another bowl, combine egg, milk, butter, and honey. Add wet ingredients to dry ingredients. Stir just until moistened.
Fill well-greased muffin cups 3/4 full. Bake at 400 degrees for 15-18 minutes or until a toothpick inserted in the center comes out clean.
Remove from oven and cool for 5 minutes before removing from pan.
Serve warm with butter and drizzle of honey.
Notes
These muffins freeze well up to 1 month. To serve: allow frozen muffins to reach room temperature, then heat in a microwave just until they are warm (approximately 10-20 seconds - depending on your power setting).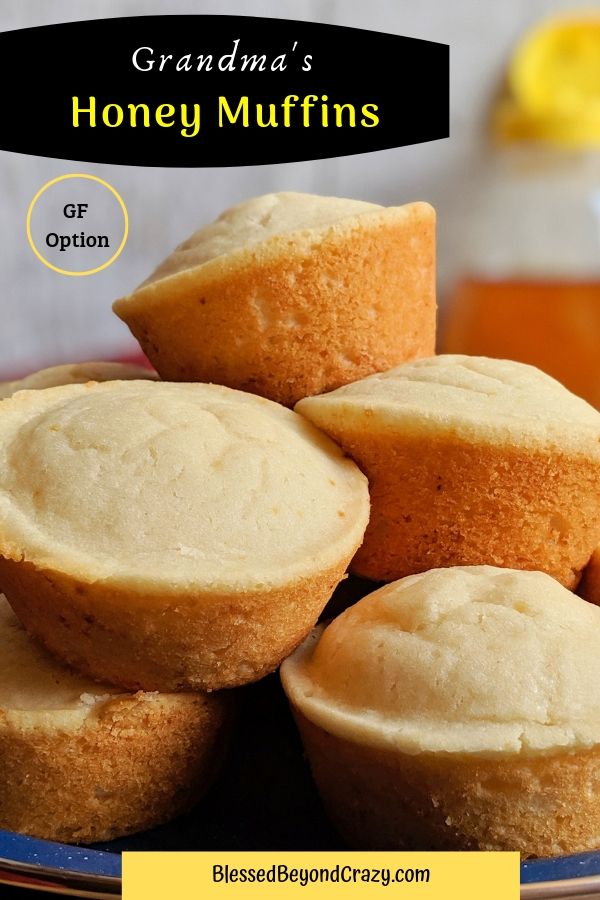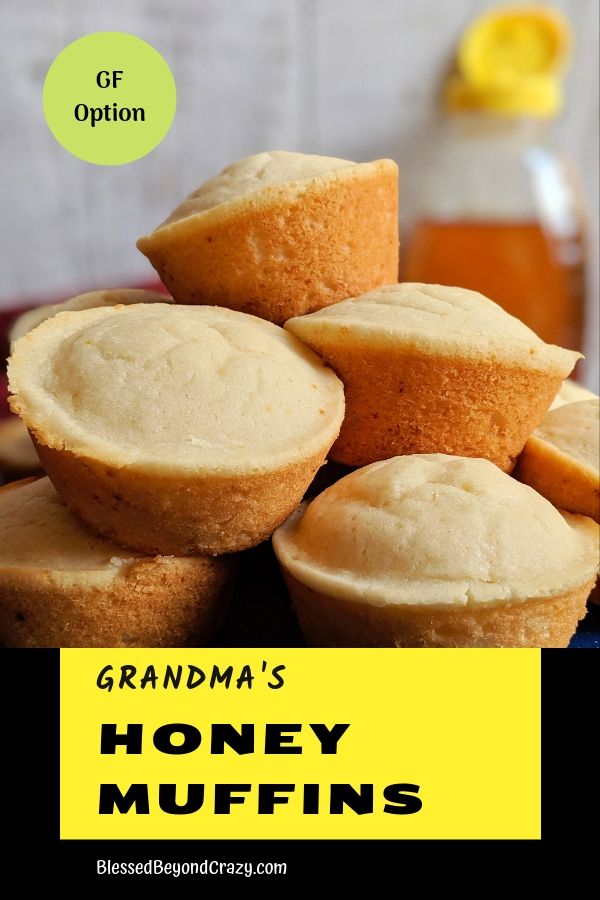 Pardon me while I grab another muffin!
Enjoy!
Linda
More great ideas: