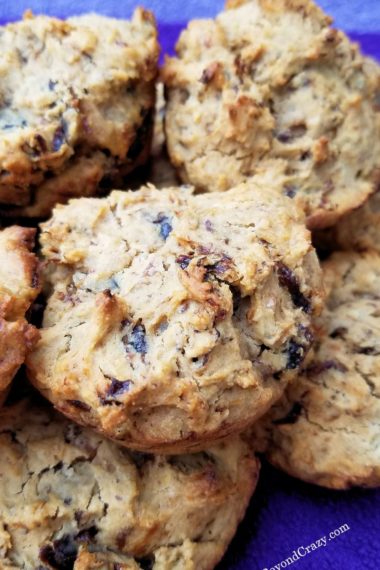 Prune Muffins are chocked full of natural fiber and are a delicious way to help keep bowels regular. These muffins are the perfect accompaniment to any breakfast and make a fabulous mid-afternoon snack.
(Pictures in this post are of gluten-free prune muffins.)

To help support our blogging activities, our site contains affiliate links. If you make a purchase from a link on our site, we may receive a small percentage of that sale, at no extra cost to you. Blessed Beyond Crazy is a participant in the Amazon Services LLC Associates Program, an affiliate advertising program designed to provide a means for sites to earn advertising fees by advertising and linking to amazon.com.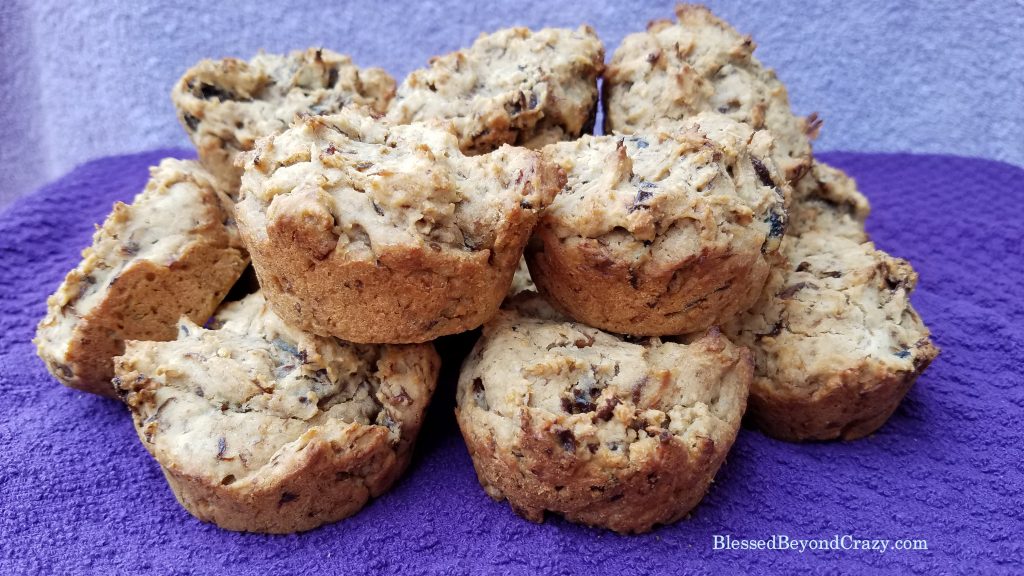 Okay. Perhaps I am a little weird, but I am someone who enjoys snacking on prunes. However, not just any prunes will do. Nope. I buy preservative-free, sulfate-free, Organic D'Noir Prunes.
In other words, I suggest that you skip the sulfite-laden prunes!!!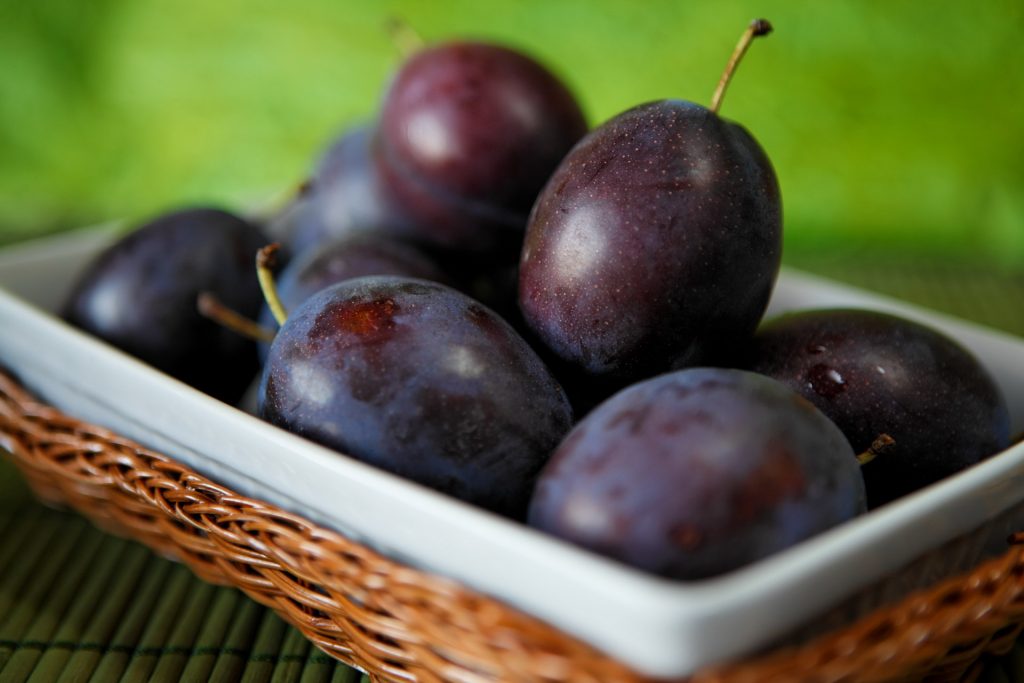 All-natural, tree-ripened plums (prunes) are pure, juicy, and worth every penny. Moreover, prunes are loaded with fiber, antioxidants, and prebiotics, and are a good source of iron and potassium.
NOTE: for chewier prunes, toss them in the freezer and munch on them when frozen.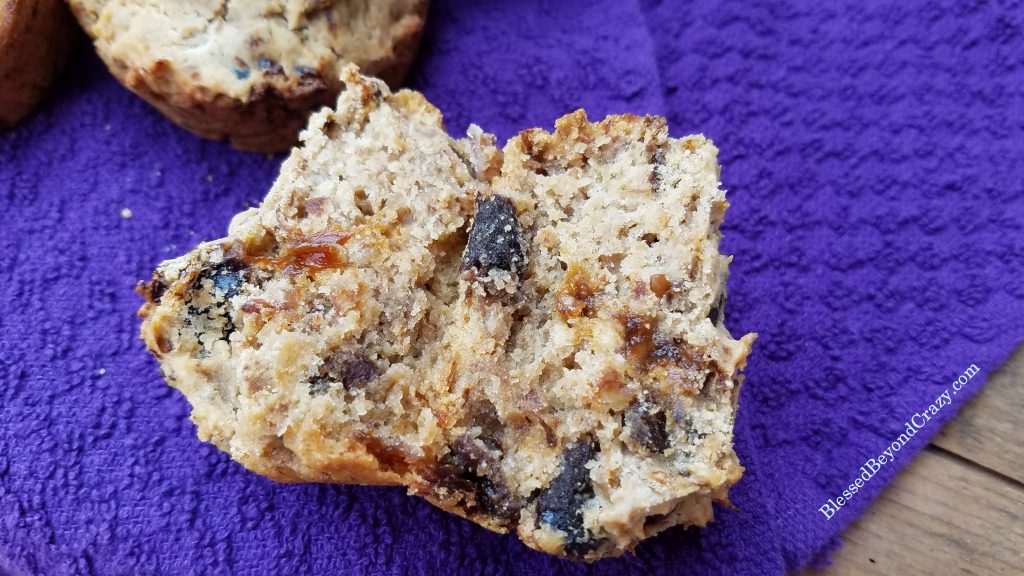 Organic ground flaxseed meal is yet another health-promoting key ingredient in Prune Muffins. Flaxseed is naturally low-carb and rich in insoluble fiber and Omega-3s.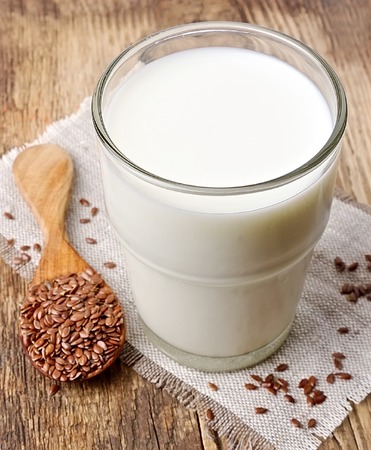 For more information on flaxseed via Mayo Clinic > Does Ground Flaxseed Have More Health Benefits Than Whole Flaxseed?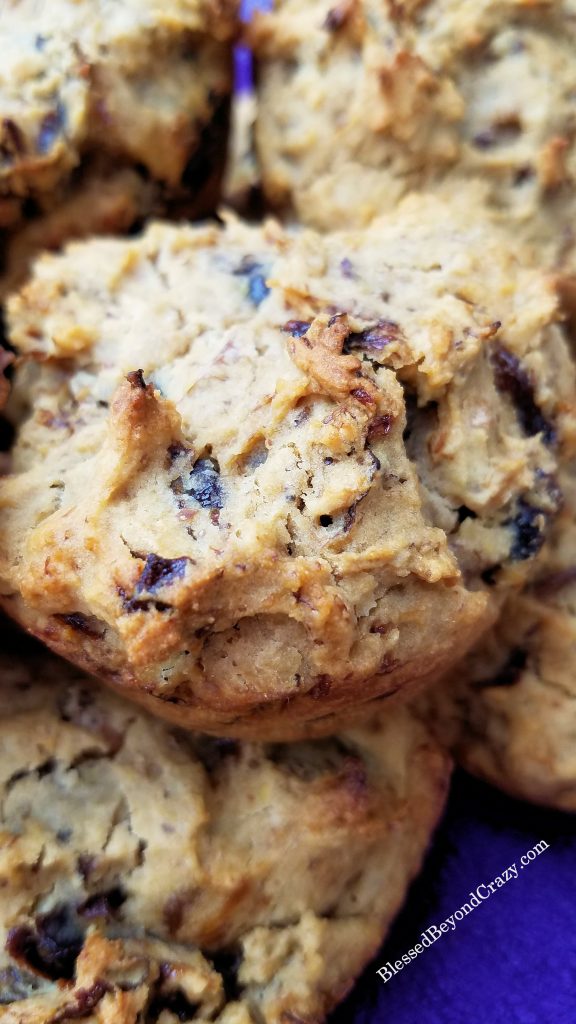 Similarly, to add crunch and even more health benefits, add chopped organic walnuts, organic pecans, organic almonds, or organic pistachios to the recipe.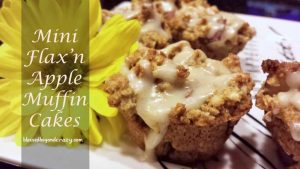 Have you tried Mini Flax'n Apple Muffin Cakes yet?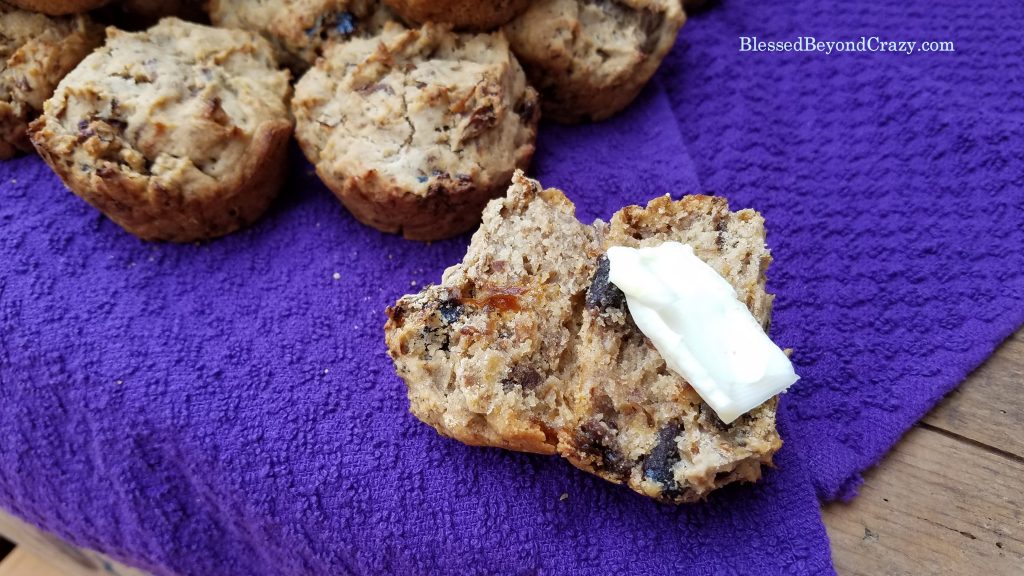 Sometimes I add a pad of fresh butter to warm Prune Muffins. Mmm … so good! 
Yield: 12 Muffins
Prune Muffins
Prep Time: 15 minutes

Cook Time: 20 minutes

Total Time: 35 minutes

Delicious muffins that aid with bowel regularity.
Ingredients
3 cups all-purpose flour (GF Option: use a gluten-free flour blend + 1 teaspoon Xanthan gum, until flour already contains it)
2 tablespoons organic ground flaxseed meal
1/4 cup sugar
1 tablespoon baking powder (GF Option: use a gluten-free brand)
1/2 teaspoon salt
2 large eggs
1 cup milk
1/2 cup butter, melted
1 teaspoon vanilla extract (GF Option: use a gluten-free brand)
1 cup dried, pitted, organic all-natural, preservative-free & sulfite-free prunes, diced
Optional: 1/2 cup chopped walnuts, pecan, almonds, or pistachios.
Instructions
In large bowl combine flour, flaxseed, sugar, baking powder and salt.
In medium bowl whisk eggs, milk, melted butter and vanilla.
Pour liquid ingredients into dry ingredients; add prunes. (Optional: add chopped nuts). Combine just until mixed. Do not overstir.
Spoon batter evenly into 12 greased muffin cups.
Bake in a preheated 400 degree F oven for 20 mintues or until golden brown.
Serve warm with butter.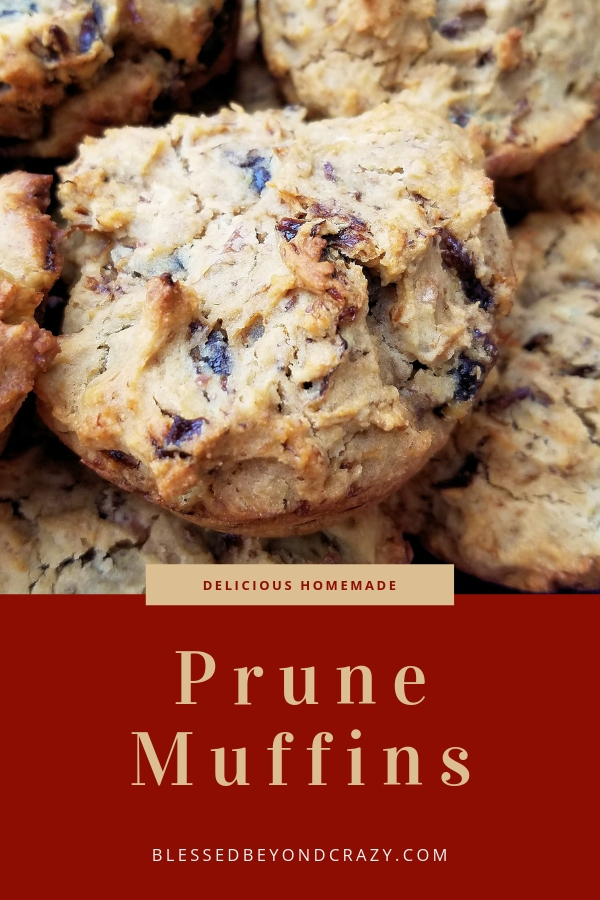 The combination of prunes and flaxseed meal in Prune Muffins proves to be a winning combination and a natural remedy for constipation.
Oh yeah… for best results be sure to stay hydrated by drinking plenty of water!
Enjoy!
Linda
More great ideas: