Mom's Bran Muffins are a muffin lover's dream. These tasty morsels are delicious, healthy, and picky-eater-approved. They're also a loving friend to your bowels!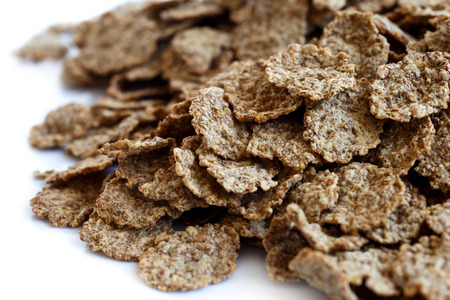 To help support our blogging activities, our site contains affiliate links. If you make a purchase from a link on our site, we may receive a small percentage of that sale, at no extra cost to you. Blessed Beyond Crazy is a participant in the Amazon Services LLC Associates Program, an affiliate advertising program designed to provide a means for sites to earn advertising fees by advertising and linking to amazon.com.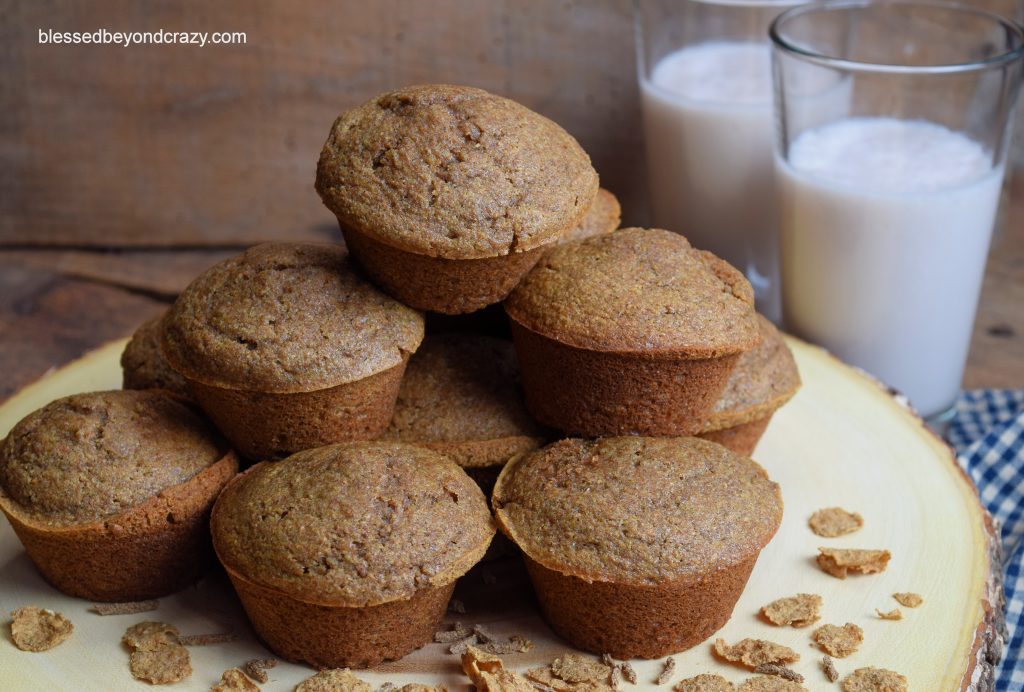 First of all, let's talk about fiber. Most people realize that including fiber in your diet is especially relevant to good health, although the daily amount of fiber you need depends upon your gender, age, and calorie needs. The American Heart Association recommends an average adult value for fiber is 25 grams of fiber each day based on a 2,000 calorie diet. Children's required fiber intake also varies according to their gender and age. Therefore, because fiber is so important to our health, I asked my daughter-in-law, Becky, to share her Mom's yummy recipe for bran muffins with me.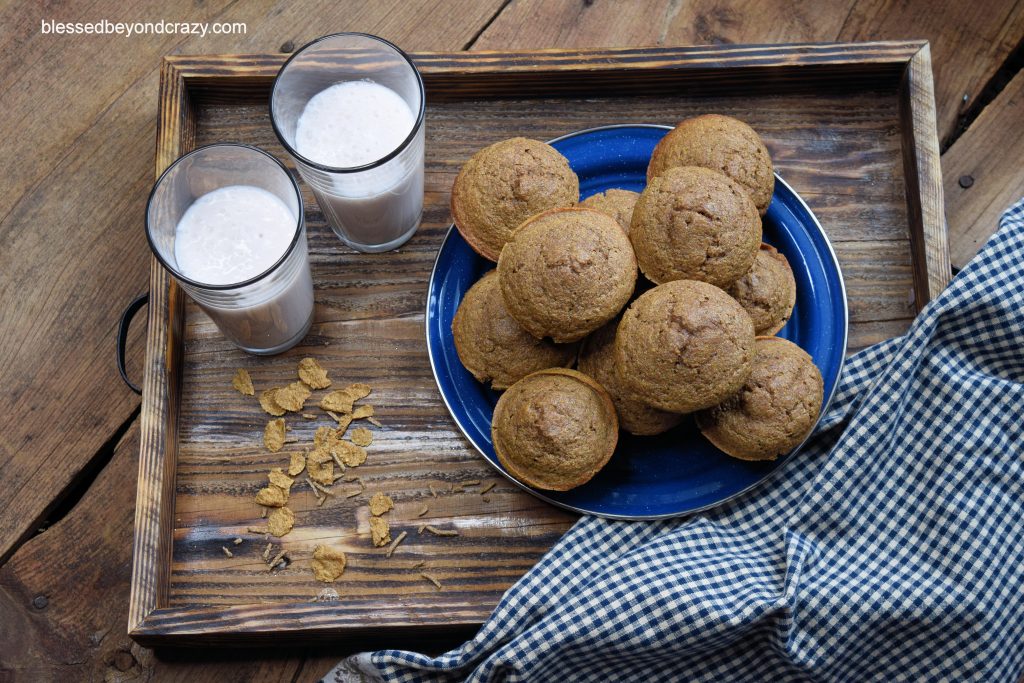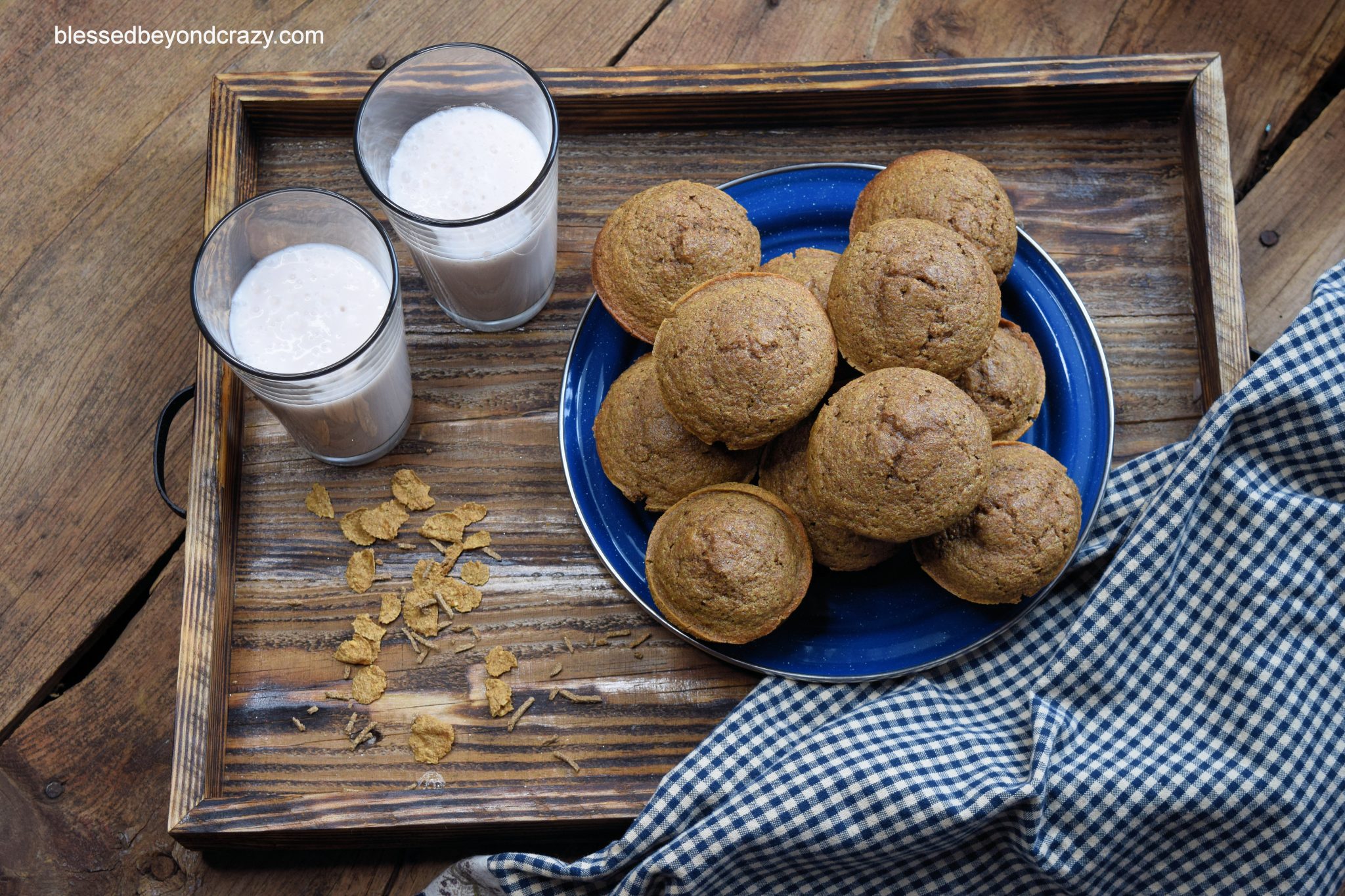 *Please note: in order for the batter to soften and thicken, refrigerate the batter for 24 hours and do not stir the batter after it's been refrigerated. The batter keeps well up to 6 weeks in the refrigerator. Therefore, you can make as many (or as few) fresh, warm muffins whenever you want.

Rather than me trying to tell you all about these delicious bran muffins, I'll let Becky and her family explain – The Bran Muffin Backstory: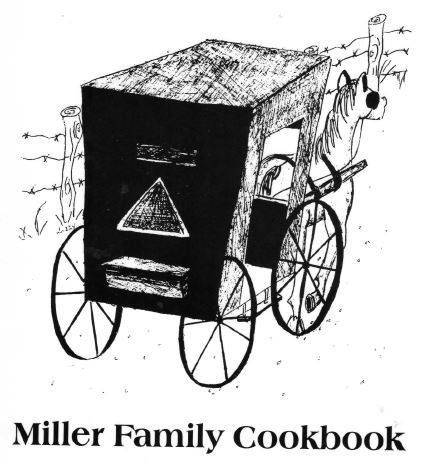 In 1983, my mother first tasted this delightful recipe after she had my sister Shelly in Nappanee, Indiana. Friends from church, two sisters actually, brought her a batch that left a lasting impression. A recipe was shared, and our family has been reaping the benefits ever since.
It's become quite the tradition to bestow a big container of bran muffin batter to all the new mothers in the Miller family.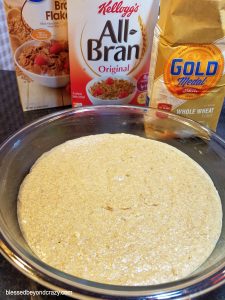 "It's the perfect gift for someone recovering from surgery or labor because pain meds can really slow everything down," said my mother, Nancy Miller.
They're not only a gem for keeping your system moving, but they also go over famously with all ages because of the great flavor.
"They are perfect for kids and even the pickiest eaters love them," said Nancy.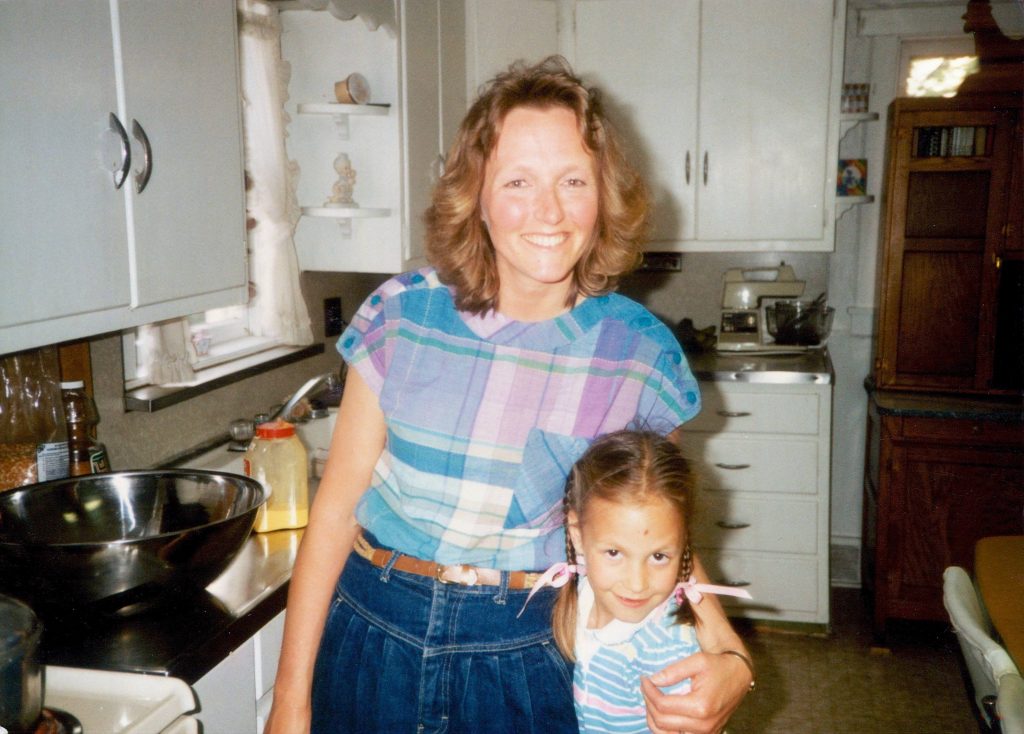 Some of her favorite memories were making them for her young family. There are seven of us total, so she always doubled the recipe to feed her army of little people. But Nancy isn't the only one who feels sentimental about this tasty morning muffin.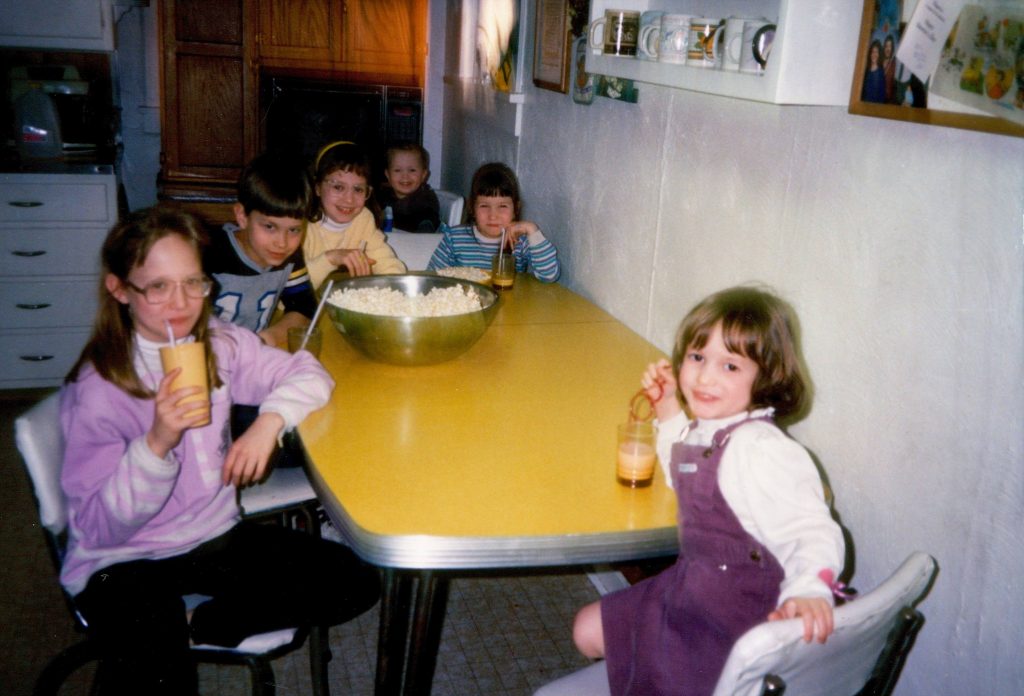 "Mom's bran muffins stir up an emotional response in me," said my brother Chris Miller. "Not only could I put away a half dozen of them in one sitting (and still do), but they take me to our yellow kitchen table circa 1995."
My brother remembers the old yellow table, but what sticks out in my mind is the container. To this day she still stores the batter in the same 2-gallon translucent Tupperware container. Occasionally she might throw a big batch of Chex mix in it, but secretly it bothers me. I don't really like it when she puts other stuff in it. To me, that's the bran muffin container.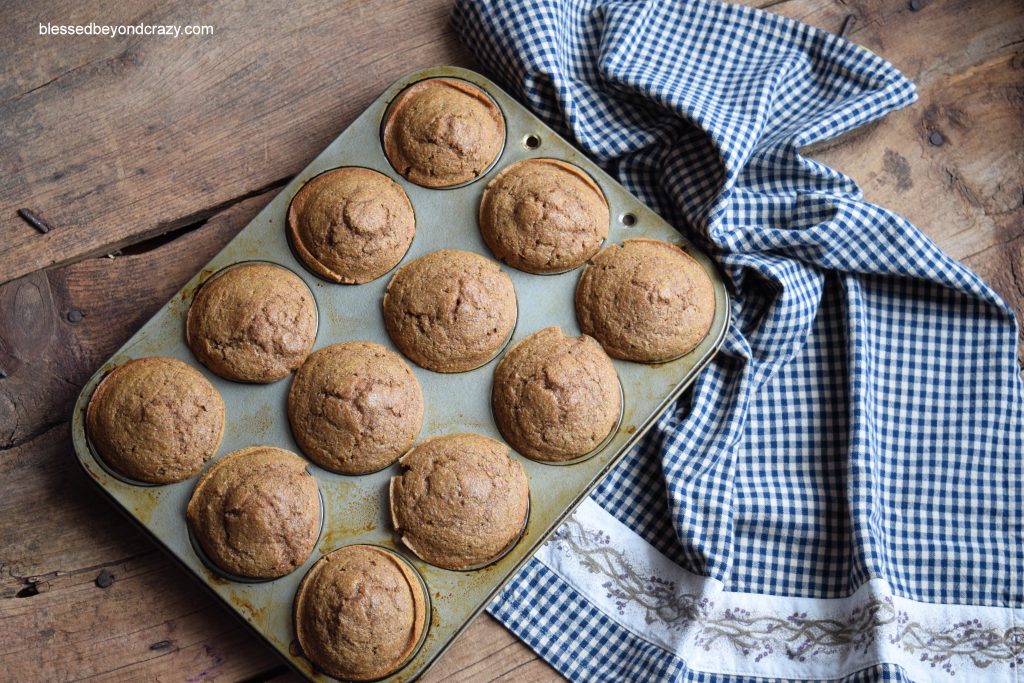 On a different note, I also remember the aroma filling our house in the early mornings. One by one we would stumble out of bed and devour our fair share.
"Those muffins were worth getting up for…gathered around the old stove in the kitchen, sipping Constant Comment tea, waiting to slather them with butter…mmmm," added my sister Liz (Miller) Elden.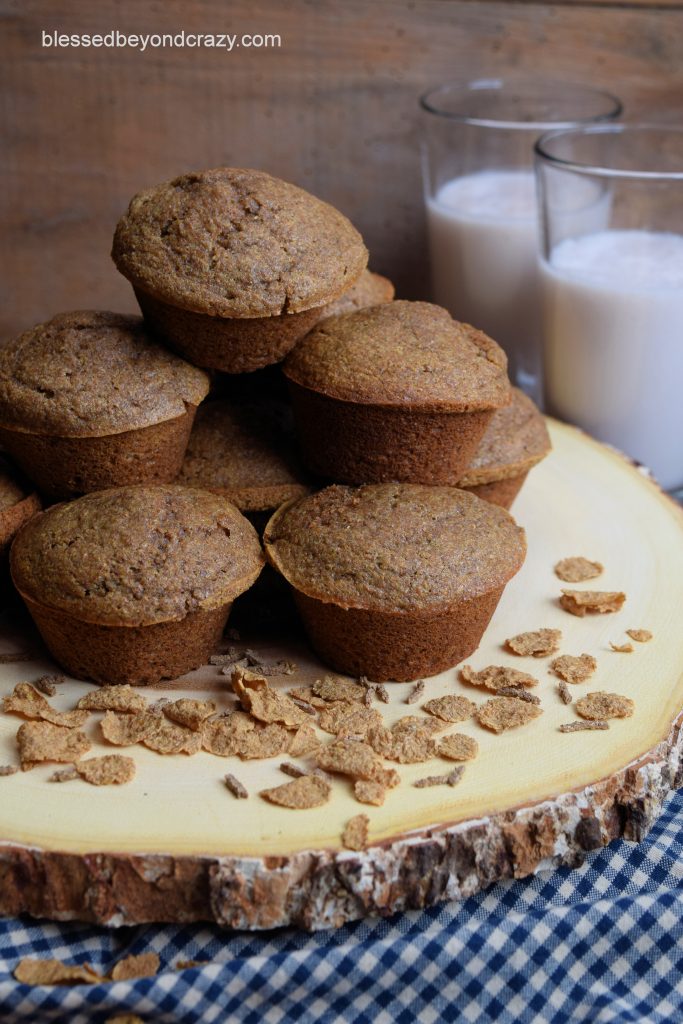 My sister Jenny (Miller) LaPrees couldn't agree more.



"Ooooh the butter and the Constant Comment….like the balm of Gilead to my grumpy soul," said Jenny. "Bran muffins were the one good thing in my life in the dark, early, cold school morning. They may have saved my life."
The beauty of this recipe is that it does have health value.
"Mom made bran muffins a yummy treat growing up," said my sister Lexi Miller. "I didn't actually know they were healthy until I grew up and realized that not all muffins are made with bran!"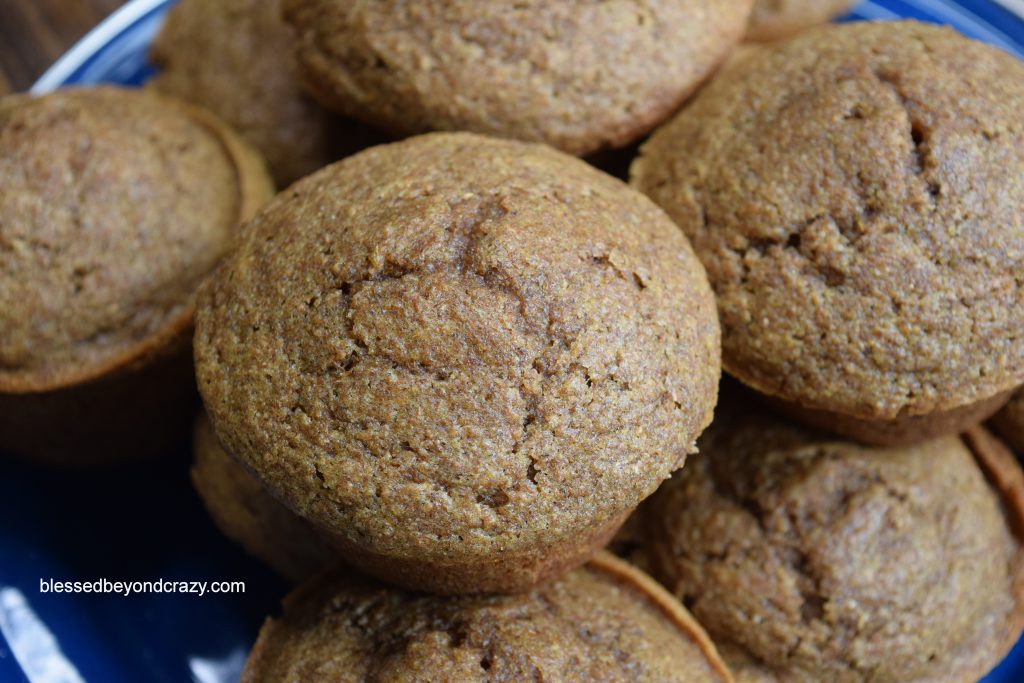 I think my brother Chris wraps this mess of memories up best.
"They are loved by ALL I share them with, and they make me happy. Nancy's bran muffins will be passed to my children because I love them."
Sharing is powerful, especially from one generation to the next. So enjoy a recipe that means the world to my family. One that is made with love, by a woman we love. We hope you can make your own sweet batch of memories too. Oh, and for Pete's sake…don't forget the butter!
Mom's Bran Muffins
---
Unknown
Yields Approx. 3 dozen
A muffin lovers dream... delicious, healthy, kid and picky-eater approved and friendly help for regularity.
15 minPrep Time
20 minCook Time
35 minTotal Time
Ingredients
4 Cups Kellog's Original All-Bran 'Twigs-Style' Cereal (You want the 'Twigs-Style', NOT All Bran Buds. Also the Kellog's name brand does matter. It breaks down better than Fiber One and slight flavor difference.)
2 Cups 100% Bran Flakes (Name brand does NOT matter.)
2 Cups Boiling Water
1 Cup Crisco Butter Flavored Soft Shortening (Name brand and butter flavor DOES matter.)
1 Quart Buttermilk (4 cups)
4 Eggs
3 Cups Sugar
5 Cups Flour (either white all-purpose or whole wheat flour will work)
1 Teaspoon Salt
5 Teaspoons Baking Soda
Instructions
Find the biggest bowl you have in your kitchen.
Pour Kellog's Original All-Bran Twigs and bran flakes into the bowl. Boil water and pour over the top. Immediately add the Crisco shortening so that it melts while the water is still hot. Mix until the shortening is completely melted.
In a separate bowl mix the buttermilk, eggs and sugar and then combine with the bran mixture.
Finally, add the remaining dry ingredients (i.e. flour, salt and baking soda) to the bran and mix well.
For best results, refrigerate batter for 24 hours (do not stir mixture after it's been refrigerated).
Generously spray muffin cups; fill each approximately 2/3 full (an ice cream scoop provides the perfect amount of batter). Avoid using cupcake liners because you will lose too much of the muffin.
Bake in a preheated 400 degree oven for 20 minutes.
Serve warm with butter and a cold glass of milk or hot coffee.
Store baked muffins in an air-tight container.
Notes
Batter keeps well for up to 6 weeks in the refrigerator so you can make fresh muffins every morning. Do not freeze the batter.
7.8.1.2
231
https://blessedbeyondcrazy.com/moms-bran-muffins/
www.blessedbeyondcrazy.com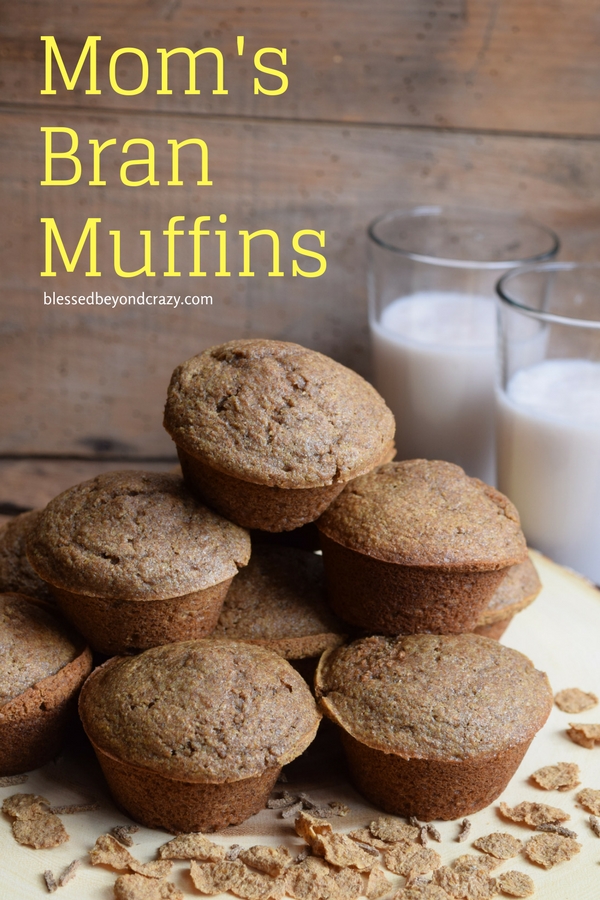 In conclusion: for a yummy, hearty, portable breakfast, Mom's bran muffins are hard to beat. Maybe you should give them a try!
Ingredient amounts to make half a batch of bran muffin batter:
2 cup Kellogg's Original All-Bran 'Twig-Style' Cereal (do not use bran buds)
1 cup 100% Bran Flakes
1 cup boiling water
1/2 cup Crisco Butter Flavored Soft Shortening
2 cups buttermilk
2 eggs
1 1/2 cups sugar
2 1/2 cups flour
1/2 teaspoon salt
2 1/2 teaspoons baking soda
Thanks, Becky (and Nancy!) for sharing your Mom's bran muffins with us all!
Be sure to check out another great recipe these ladies shared for Viola's Never Fail Pie Crust and the Legend of Bob Andy Pie!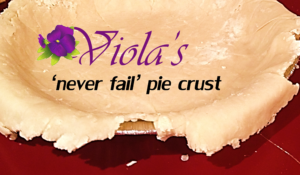 Here's to staying regular!!!!!
Linda
More great ideas: