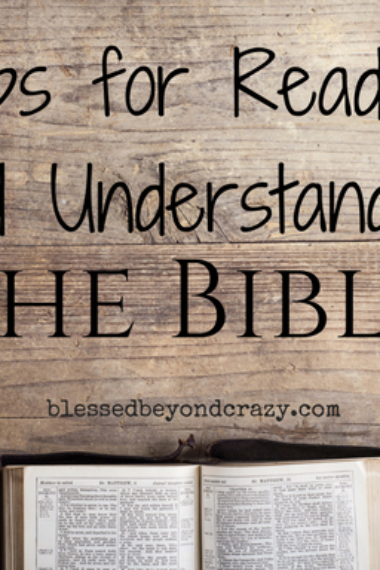 If you want to read the Bible (or you know that you should) but you are not sure how or where to start, or you do read the Bible but it doesn't make sense to you and you're left feeling confused… this post is for you.
I could write an entire post on why I am not qualified to write this post for you. I am just an ordinary person with no special Bible background. But instead of focusing on my many flaws and making excuses for myself I decided to write this anyway with the hope that it helps someone.
I used to be that person who knew they should be reading the Bible, but when I did, I felt like I was getting nothing out of it and it didn't make much sense. These are the steps that I took to get into the habit of daily Bible reading and growing in my understanding. I'm not perfect, I haven't arrived, and I still have a long way to go and a whole lot more to learn.
This is NOT a sponsored post! The people, brands, and websites I mention are not endorsing this post, I simply use them, love them, and wanted to share them.
To help support our blogging activities, our site contains affiliate links. If you make a purchase from a link on our site, we may receive a small percentage of that sale, at no extra cost to you. Blessed Beyond Crazy is a participant in the Amazon Services LLC Associates Program, an affiliate advertising program designed to provide a means for sites to earn advertising fees by advertising and linking to amazon.com.
Download a Bible App
Having a (free) Bible App on your phone is easy and convenient. You always have your phone with you, therefore, you will always have a Bible with you.
I personally use the YouVersion app. They have daily devotionals, reading plans, and notifications to keep you on track. It is easy to share verses or devotionals through text and social media.
There are several versions (such as NIV, ESV, KJV, plus many more) that are available to download, so you can read the Bible when you don't have WIFI. (YouVersion is not sponsoring this post… I just personally use this app and like it!)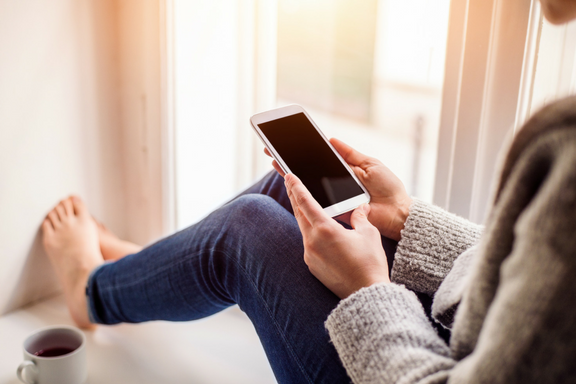 I recommend putting your Bible app on your phone's home screen. It is tempting to click on a social media app and scroll endlessly through pictures and status updates. To prevent this temptation and help me establish the habit of reading my Bible, I put it on my home screen and my social media apps on the THIRD page of my phone… I do this so I have to consciously go looking for social media.
I try (but don't always succeed) to read my Bible every day BEFORE I open social media.
If you are trying to get yourself into the habit of reading your Bible every day then I recommend choosing a daily reading plan that looks appealing to you and turning on reminder notifications. If you have time for Facebook, then you have time to read the Bible!
A caution on reading plans: It's tempting to try to read the Bible as fast as possible. When I'm in this mindset I read large chunks at a time, but I'm not studying, meditating, or understanding as deeply. It's not a race! Some days might best be spent meditating on a single verse, and that is okay!
Get a Study Bible with Footnotes
I do a lot of Bible reading on my phone's app but that has not completely taken the place of my physical Bible.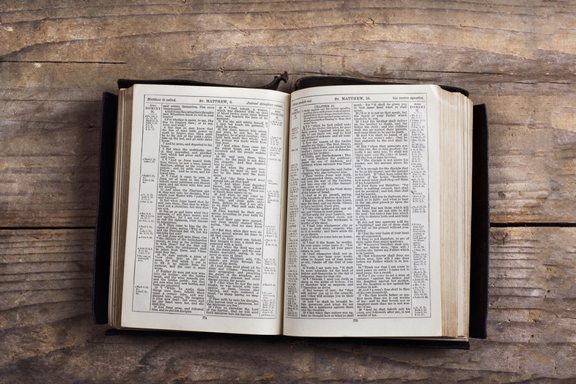 Having a study Bible with footnotes is helpful for times when I might be struggling with the context, history, or just want a further explanation (which is pretty much all the time, in my case). My Bible also has cool maps, references, a dictionary in the back, and detailed introductions before each book.

Read Different Versions of the Bible
The NIV is my favorite version because that is what my church uses and that is what I grew up reading. That does not make it the best version… it's just the one I like.
When I did my first reading plan on my phone's app it was automatically set in the ESV version. I noticed that verses I had memorized or stories I was familiar with were worded differently. At first, I did not care for it and I wanted the NIV version back! But then I noticed that the different wording caused me to think about these stories and verses in a new way. Instead of mindlessly reading the same stories yet again it made me think… and that was awesome!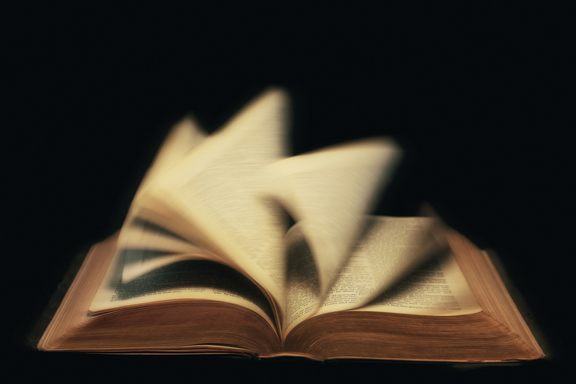 Now on a regular basis, I will look up the same story or verse in multiple versions (quickly and easily using my app or www.biblegateway.com). The different wording and phrasing can cause you think about it differently and give more information.
Read Bible Commentary
After reading the Bible from cover to cover multiple times, I was getting discouraged. I knew what it said but I didn't feel like I was really getting it. I wanted a deeper understanding and had no idea what steps to take to get there.
Thankfully, I was brave enough to ask (via a Facebook status, lol). My brother-in-law told me about a website called Blue Letter Bible that had all the books with commentary. Check it out here: Blue Letter Bible Commentary.
I have learned so much from reading this commentary! It can be overwhelming because there is so much information, so I would advise to take it in small amounts. For example, the first chapter in Revelations will take several hours to read the commentary.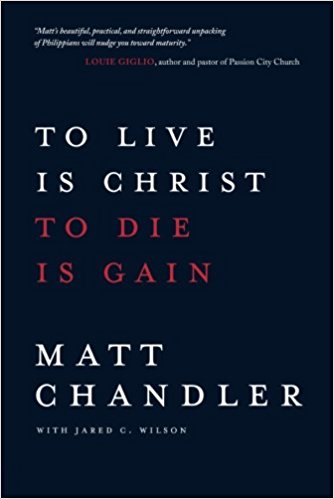 There are also so many books to read that are full of Bible explanations. For example, I just read Matt Chandler's book, To Live is Christ to Die is Gain which is all about the book of Philippians (AMAZING!). There are countless books out there like this that can help you understand certain parts of the Bible better.


A word of caution: The Bible is the inspired word of God… commentary is NOT. A commentary is written by man, so while it is helpful and can be a good tool to utilize, it is not God's word. A commentary is man's interpretation and there are many interpretations that are flat-out wrong! Please use your own discernment and prayer to help you wade through this area.
Journal and Take Notes
Writing out scripture can be helpful for memorization.
Check out this post on Tips for Helping Your Children Memorize Scriptures.
I like writing down Bible verses when they stick out to me, are meaningful to me for that day, or if it is a verse that I want to turn into a prayer (<– I really struggle with this one, so when I find a good verse to pray I make sure to write it down!).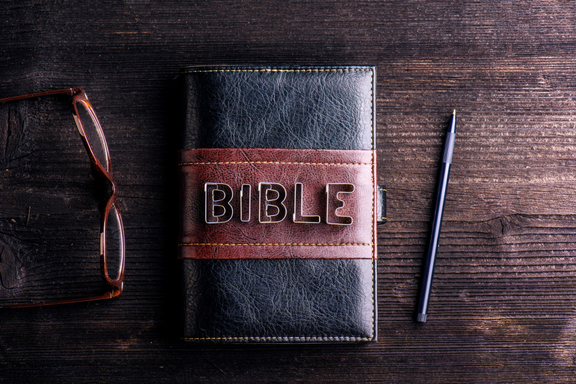 When I am reading on my phone I take screenshots so I can discuss them with my family or journal about them later.
Sometimes I feel like I am in a rut and I can't focus/my mind keeps wondering while I'm reading, then that is when I'll pull out my journal and reread the verses, thoughts, and prayers I have written down.
The things I write down can come from my daily reading, commentary notes, sermons, worship song lyrics, Bible Study notes or discussions, etc. Anything that makes me feel closer to God or increases my understanding.
How to journal or take notes will differ from person to person. My way is not the solution for every person. You will have to experiment with this and figure out what works for you. Just have a pen and paper nearby.


Join a Bible Study
This one is hard! Hard, because it is difficult to meet new people, find time in your schedule, commit, and all the other excuses!
I found it difficult to find a Bible study that (surprisingly!) actually studied the Bible and wasn't another fellowship group! There is nothing wrong with fellowship groups, they are fantastic and much needed. However, I didn't want another fellowship group, I wanted a Bible study.. one that ya know, studied the Bible!
My sister-in-law (thank the Lord for in-laws!) talked me into joining a Bible Study Fellowship (BSF) group. This is a Bible study that goes deep and I've been blessed with some wonderful discussions, lectures, notes, and meeting fabulous Godly women! BSF is a worldwide organization. You can see if there is a group near you by checking out their website: BSF Find a Class.
Of course, there are many other wonderful studies. If you can't find one at your home church, don't be afraid to join one at a different church. I would encourage you to find one and make time for it. It can be such a blessing for you to grow and learn so much by discussing scriptures with fellow Christians.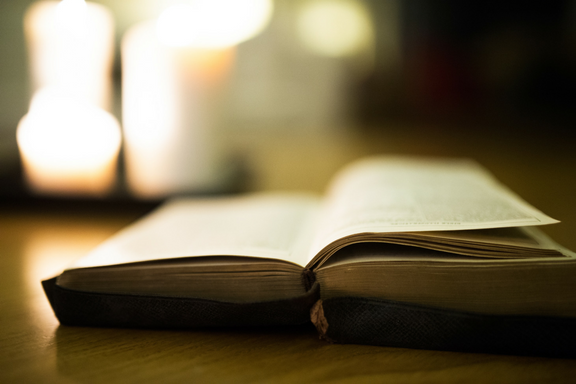 Give it Time
The Bible promises that its word will not return void (Isaiah 55:11). If you read the Bible and make it a priority it has the power to change your life.
Here's my temptation: I read my Bible for one day and then I'm like, "Okay God! Where's my fruit? I did my part, I had my quiet time, now change my life please!" Haha, humans can be so impatient (totally talking about myself)!
Read the Bible every single day and be refreshed by it. Be reminded of its truths. Memorize scriptures and pray them.
Psalm 119:11 "I have stored up your word in my heart, that I might not sin against you."
Romans 10:17 "So faith comes from hearing and hearing through the word of Christ.
There will be a day when something will happen and out of nowhere you will hear that still small voice telling you, "Do not worry," "Do not be anxious," "I love you and you are mine!" That is when you know that it is changing your life and every single second spent reading God's Word has been more than worth it!
What do you have to add?
I would be thrilled to hear how you study your Bible. The tools you use and love help you to grow in your understanding of the Bible. Please drop your comments below!
God Bless!
Anna