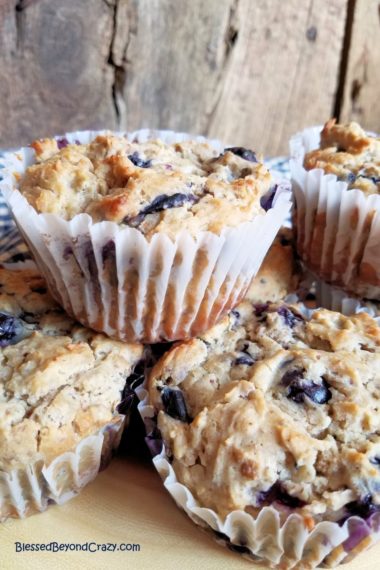 Quick Gluten-Free Blueberry Muffins are wonderful as part of a healthy wholesome breakfast. The recipe can easily be doubled and the muffins can be frozen for use later. My grandchildren love it when I have a batch of fresh blueberry muffins! 

To help support our blogging activities, our site contains affiliate links. If you make a purchase from a link on our site, we may receive a small percentage of that sale, at no extra cost to you. Blessed Beyond Crazy is a participant in the Amazon Services LLC Associates Program, an affiliate advertising program designed to provide a means for sites to earn advertising fees by advertising and linking to amazon.com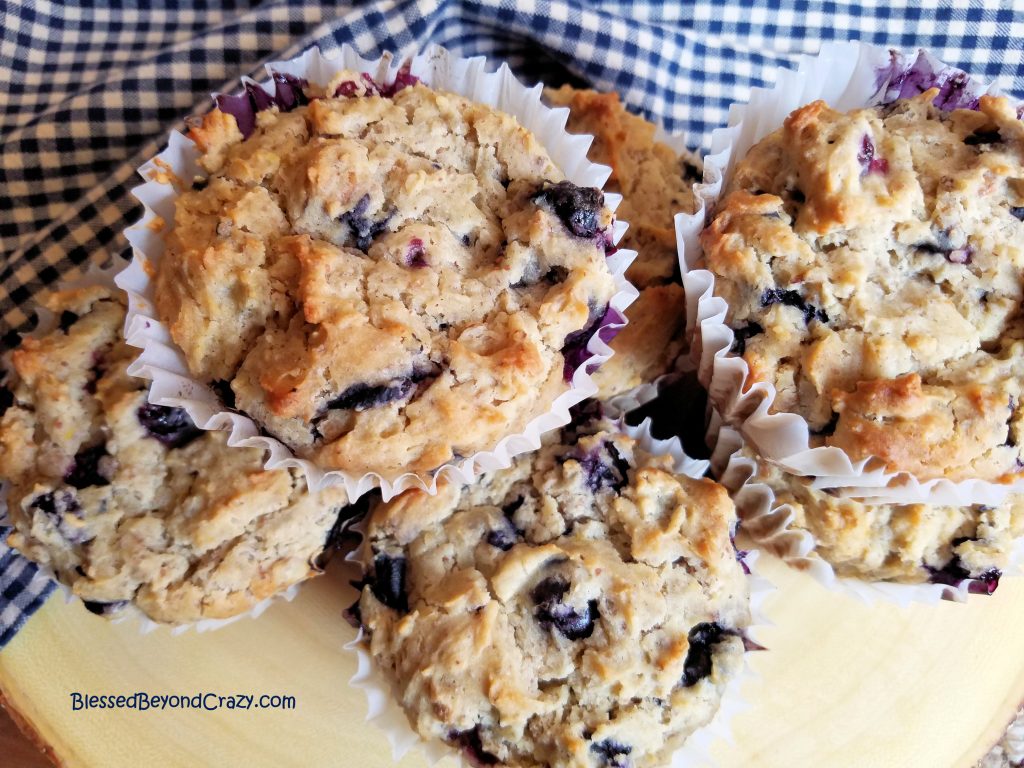 Fresh Blueberries
I love fresh blueberries and I love muffins. Oftentimes I will have a muffin and scrambled eggs for breakfast or I will just have a muffin as a mid-day snack.
This particular recipe has been in my recipe box for years and is a great gluten-free standard muffin recipe. You can simply leave out the blueberries for just a plain muffin or you can substitute the blueberries with fresh Bing cherries, fresh chopped apricots, dried pineapple chunks, etc… just use your imagination! In addition, feel free to add additional ingredients like Bing cherries, fresh chopped apricots, dried pineapple chunks, and more.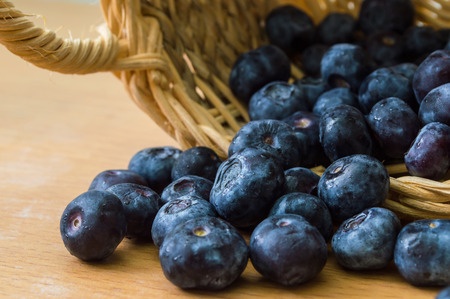 If you are allergic to corn, are on a gluten-free diet, or follow a low-sodium diet, you may be interested in a great product that I have personally used for years. Hain Pure Foods Featherweight Baking Powder is sodium-free, gluten-free, corn-free, and aluminum-free, and certified Kosher. It works perfectly and you will not taste a 'tinny' taste from using baking powder with aluminum in it.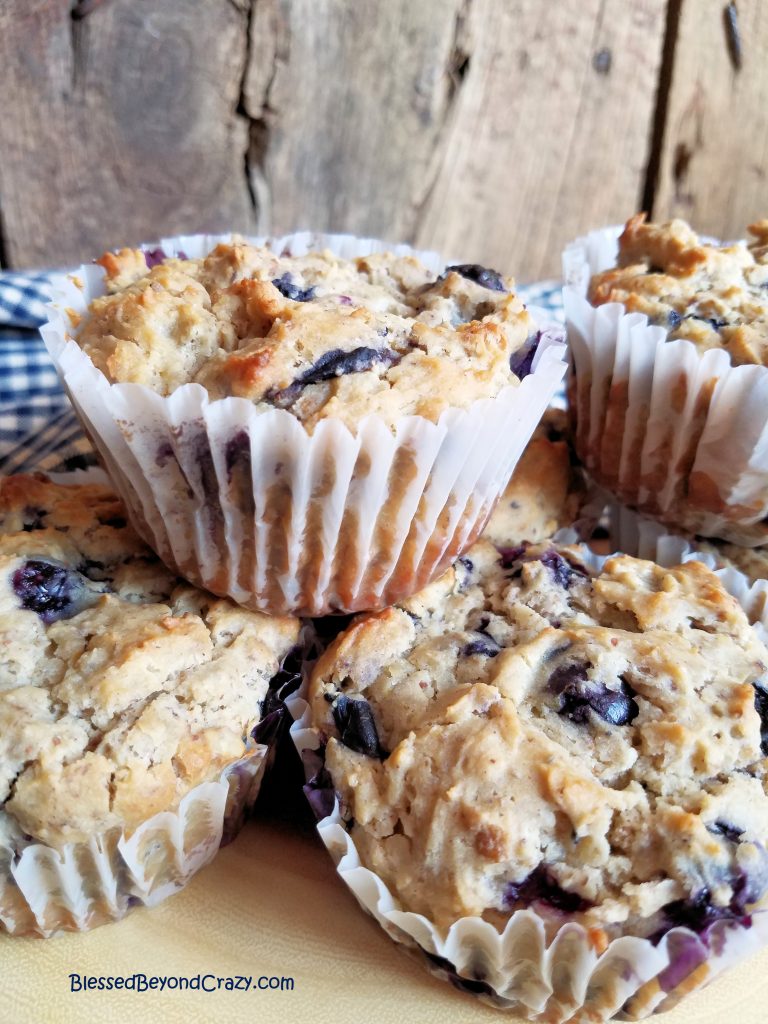 You'll find that the batter is very dense so fill your muffin tins approximately 2/3 full. Bake at 350 degrees in a preheated oven for 25 – 30 minutes or until golden brown.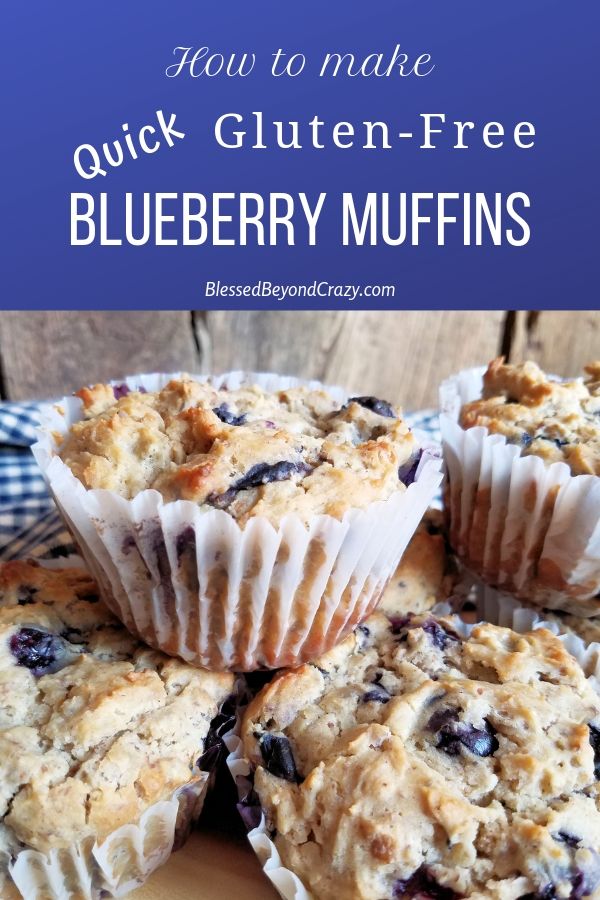 Allow the muffins to cool for 15 minutes then run a table knife around the edges to loosen the muffins from the muffin tin. (You can also use cupcake liners as shown in the picture above.)
Serve warm gluten-free blueberry muffins with butter and/or blueberry jam. Allow the muffins to cool completely before storing them in an airtight container.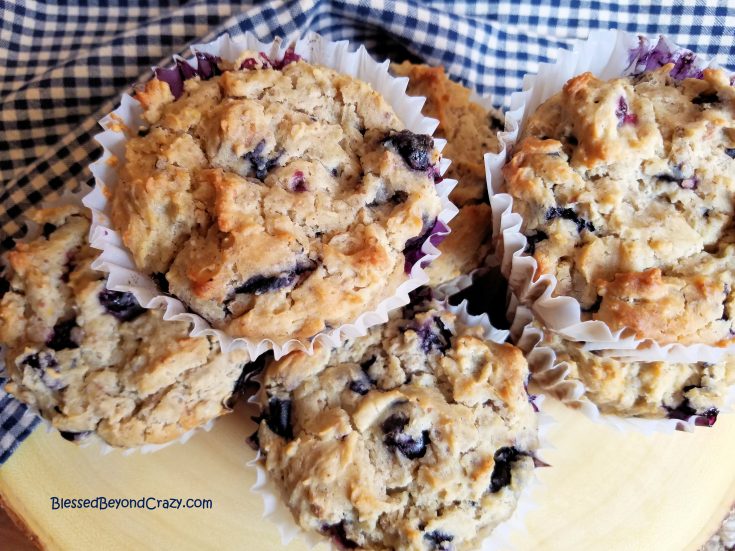 Yield:

Yields 12 Muffins
Quick Gluten Free Blueberry Muffins
A delicious gluten-free blueberry muffin recipe.
Ingredients
1 cup fresh blueberries
2 eggs
2 tsp gluten free baking powder
1 tbsp ground flax meal
1 cup gluten free flour
1 tbsp potato starch
1/4 tsp salt
2 tbsp shortening
1/4 cup sugar
1/4 tsp vanilla
1/2 pecans
1/2 cup milk
Instructions
In a large mixing bowl, combine dry ingredients: gluten-free flour, sugar, salt, baking powder, potato starch, and flax meal.
In a separate mixing bowl, combine eggs, shortening, milk, and vanilla.
Stir the wet ingredients into the dry ingredients.
Gently stir in the chopped nuts and blueberries.
Spoon into a well-greased muffin tin.
Bake in a preheated 350-degree F oven for 25 to 30 minutes, or until golden brown.
Serve warm.
These muffins freeze well for up to two weeks. When you need a quick breakfast, just grab one out of the freezer and reheat it.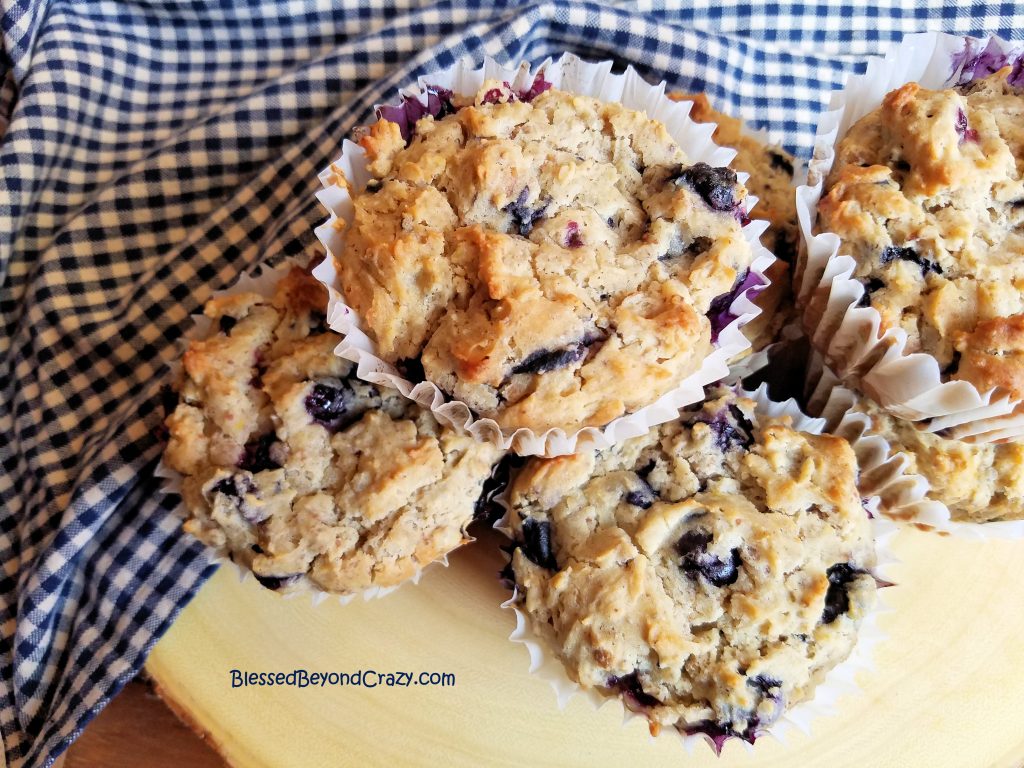 As you know, the presentation of food can be just as important as its taste.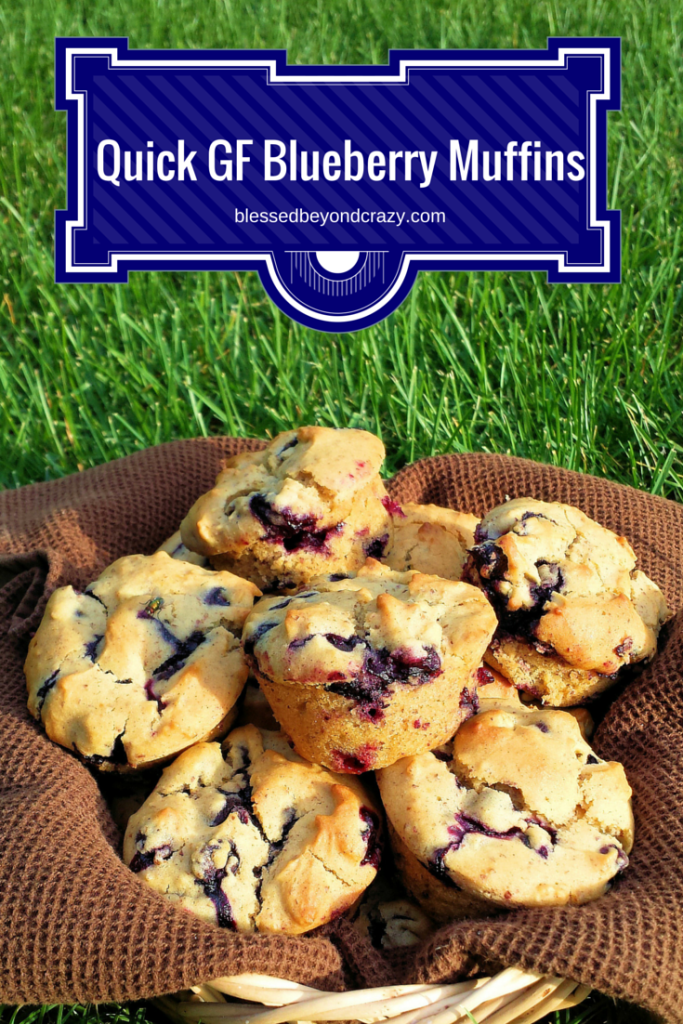 Another idea is to serve Quick Gluten-Free Blueberry Muffins with Homemade Rhubarb Strawberry Pineapple Jam! These muffins are absolutely delicious and your taste buds will say, "Thank you!"
Enjoy!
Linda
More great ideas: