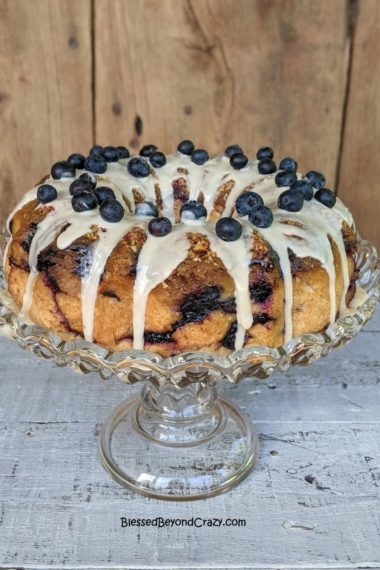 This Blueberry Walnut Bundt Cake is a blueberry-lovers dream dessert. In addition to being absolutely delicious, it's also extremely easy to make gluten-free. That's probably why this is one of my favorite cakes! It reminds me of a fresh blueberry cake doughnut that's bursting with blueberry flavor! 

To help support our blogging activities, our site contains affiliate links. If you make a purchase from a link on our site, we may receive a small percentage of that sale, at no extra cost to you. Blessed Beyond Crazy is a participant in the Amazon Services LLC Associates Program, an affiliate advertising program designed to provide a means for sites to earn advertising fees by advertising and linking to amazon.com.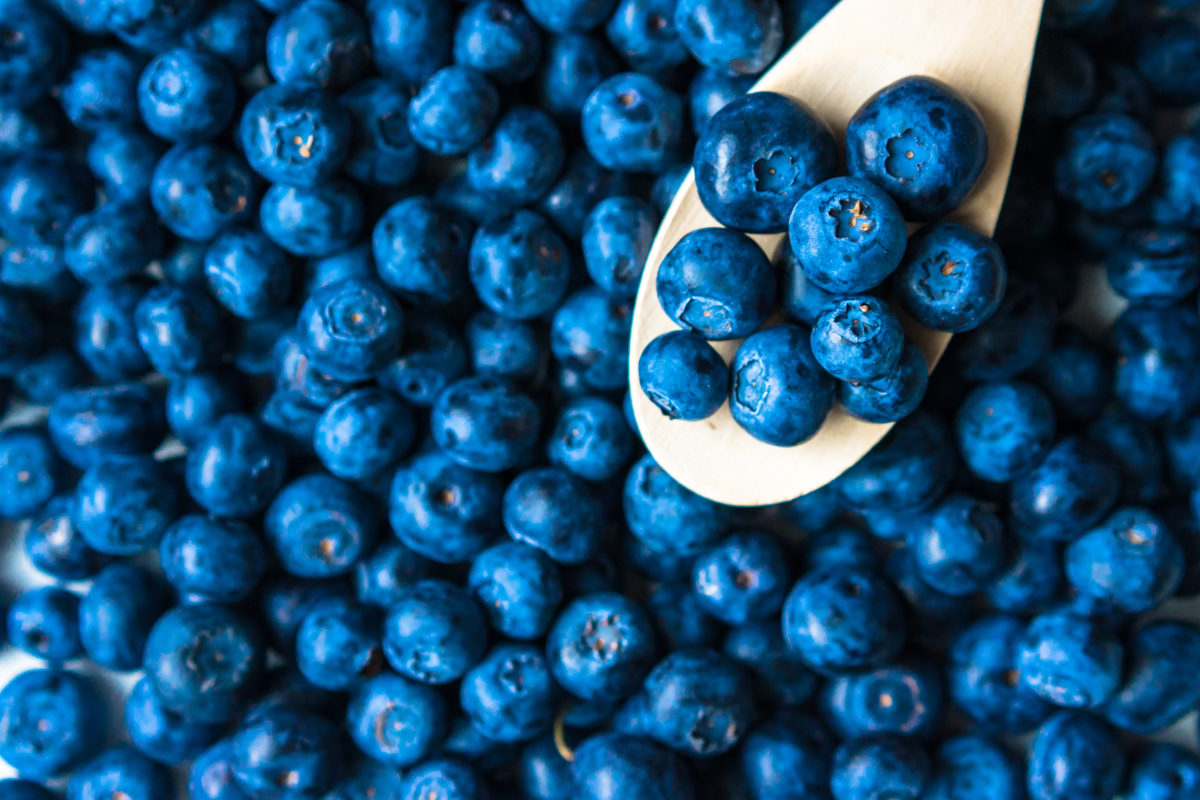 BLUEBERRIES
If someone were to ask me what some of my favorite all-natural foods are, blueberries would be at the very top of the list.
Due to my love of all things blueberry, I also love Quick Gluten-Free Blueberry Muffins and Blueberry Topped Cheesecake recipes.
Still not convinced? Check out these 15 Delicious Blueberry Breakfast Recipes and 15 Delicious Blueberry Dessert Recipes! Told ya I love blueberries!!! 🙂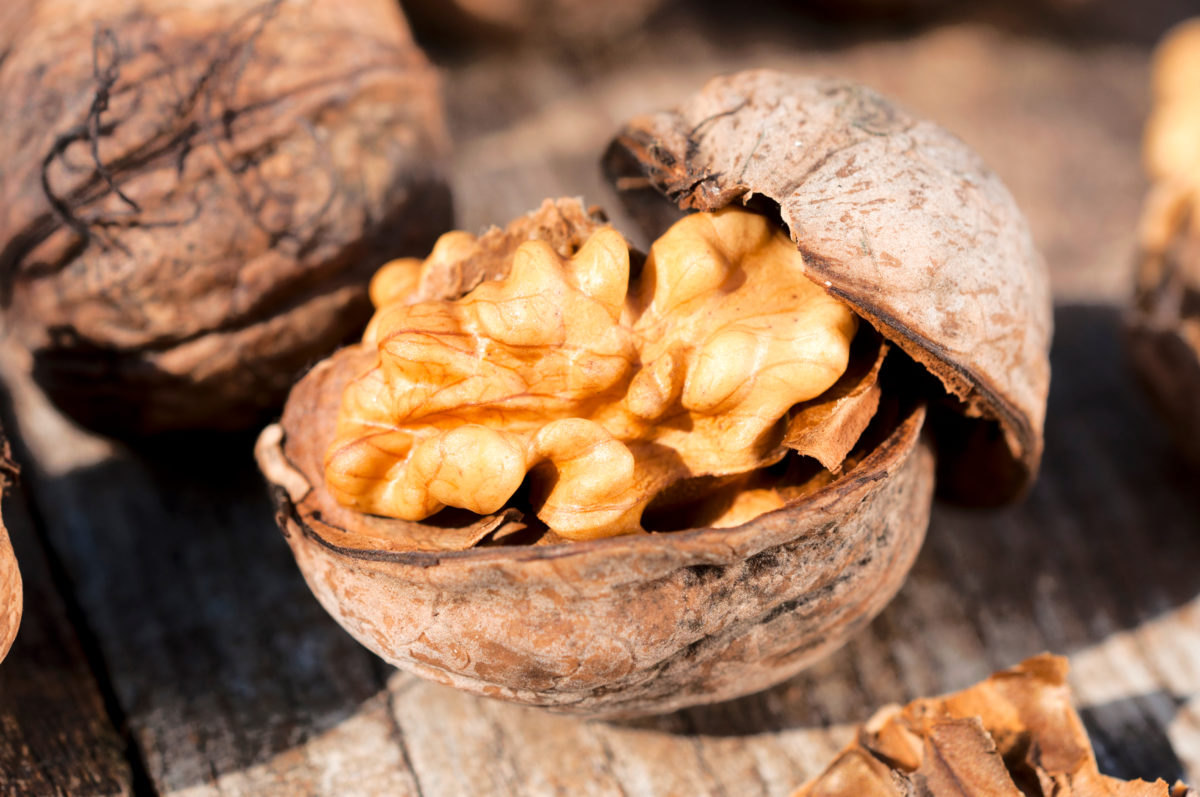 TREE NUTS
I also love adding walnuts, pecans, almonds, and pistachios to salads, and many other recipes. Since I love both blueberries AND nuts, together they provide a lip-smacking dessert!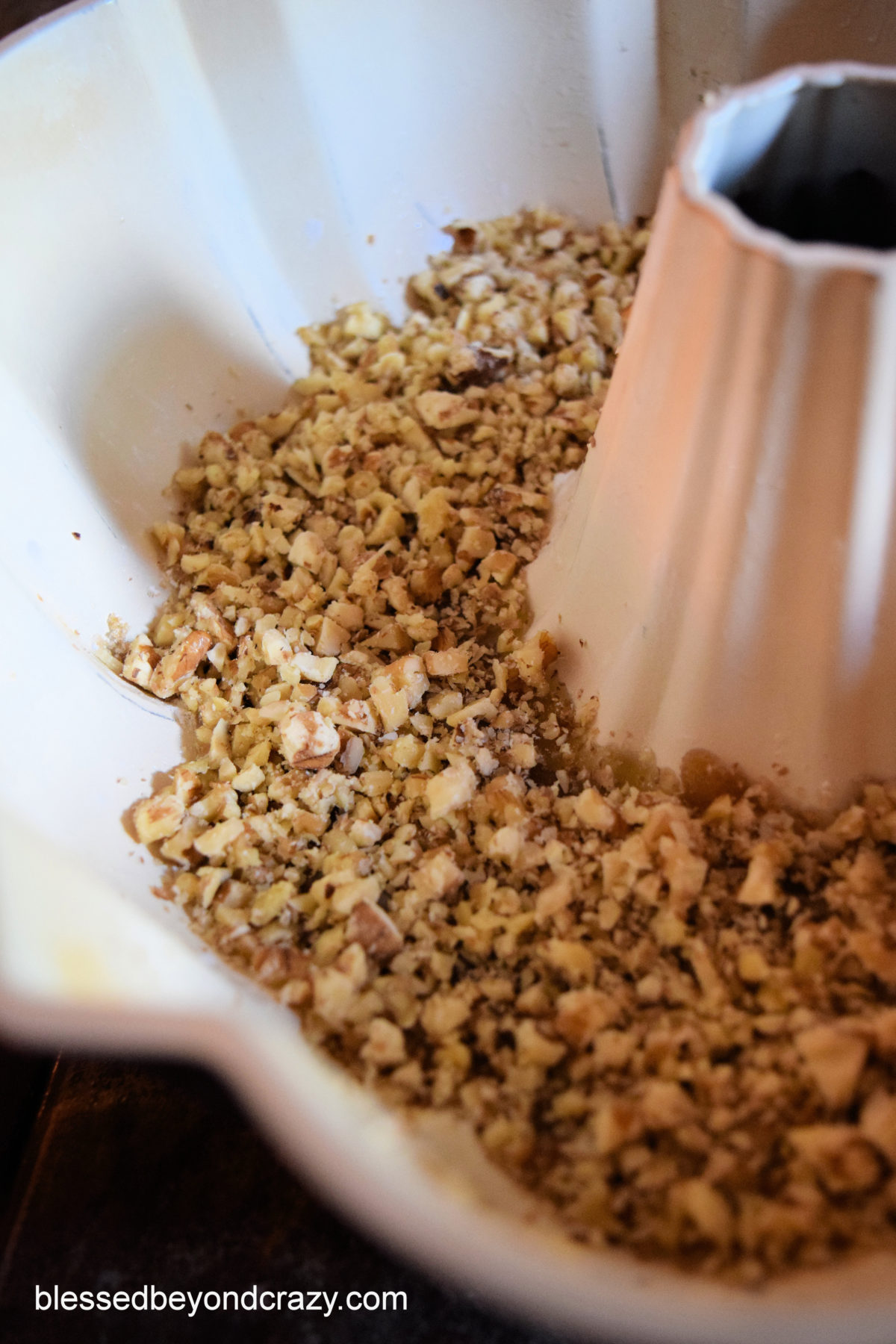 BUNDT CAKE
This Blueberry Walnut Bundt Cake recipe starts by combining melted butter, brown sugar, a little flour, and lots of walnuts! Place the mixture into the bottom of a well-greased bundt pan.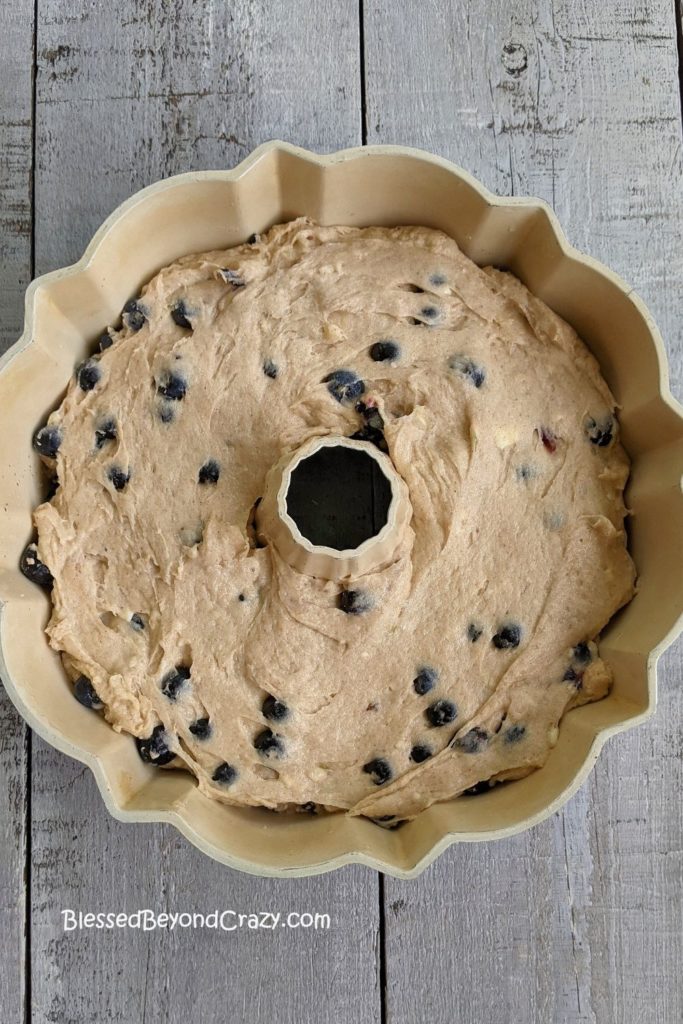 The batter is nice and dense and loaded with fresh blueberries. Spoon the batter over the walnuts and bake at 425 degrees F for 45 to 55 minutes.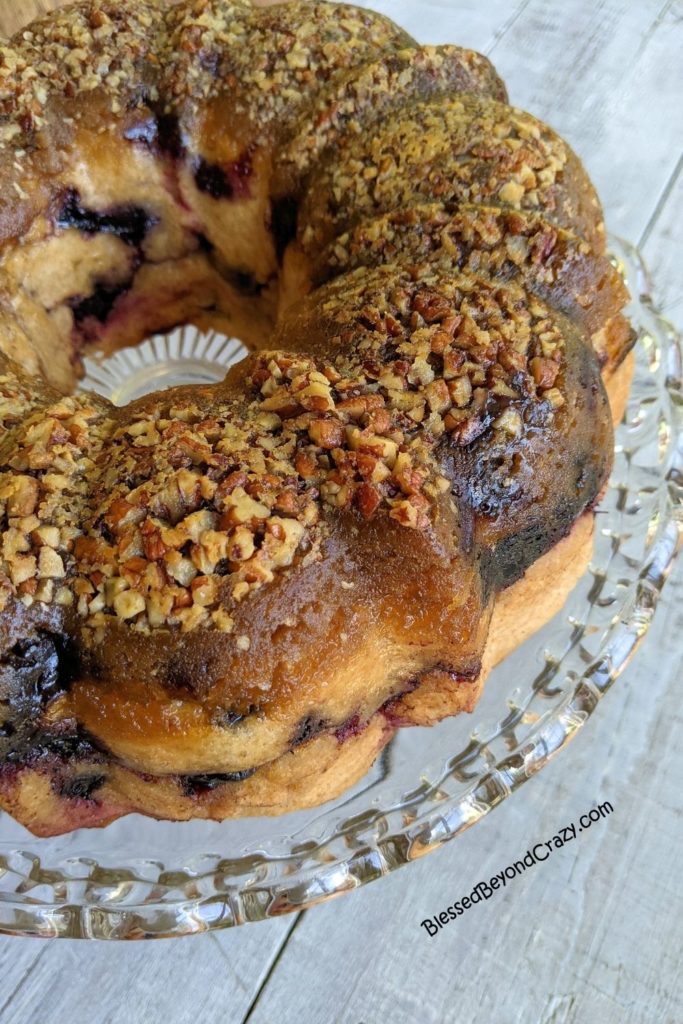 When the cake has finished baking and cooled a bit, flip the bundt pan over onto a serving plate. A pretty glass serving cake platter creates a lovely presentation and touch of elegance.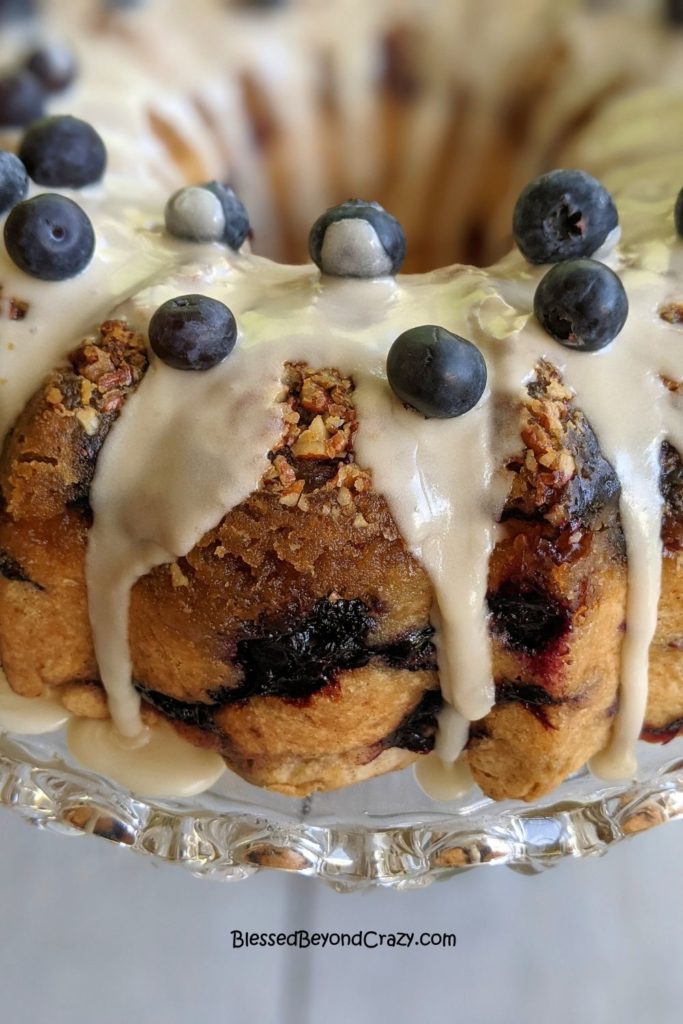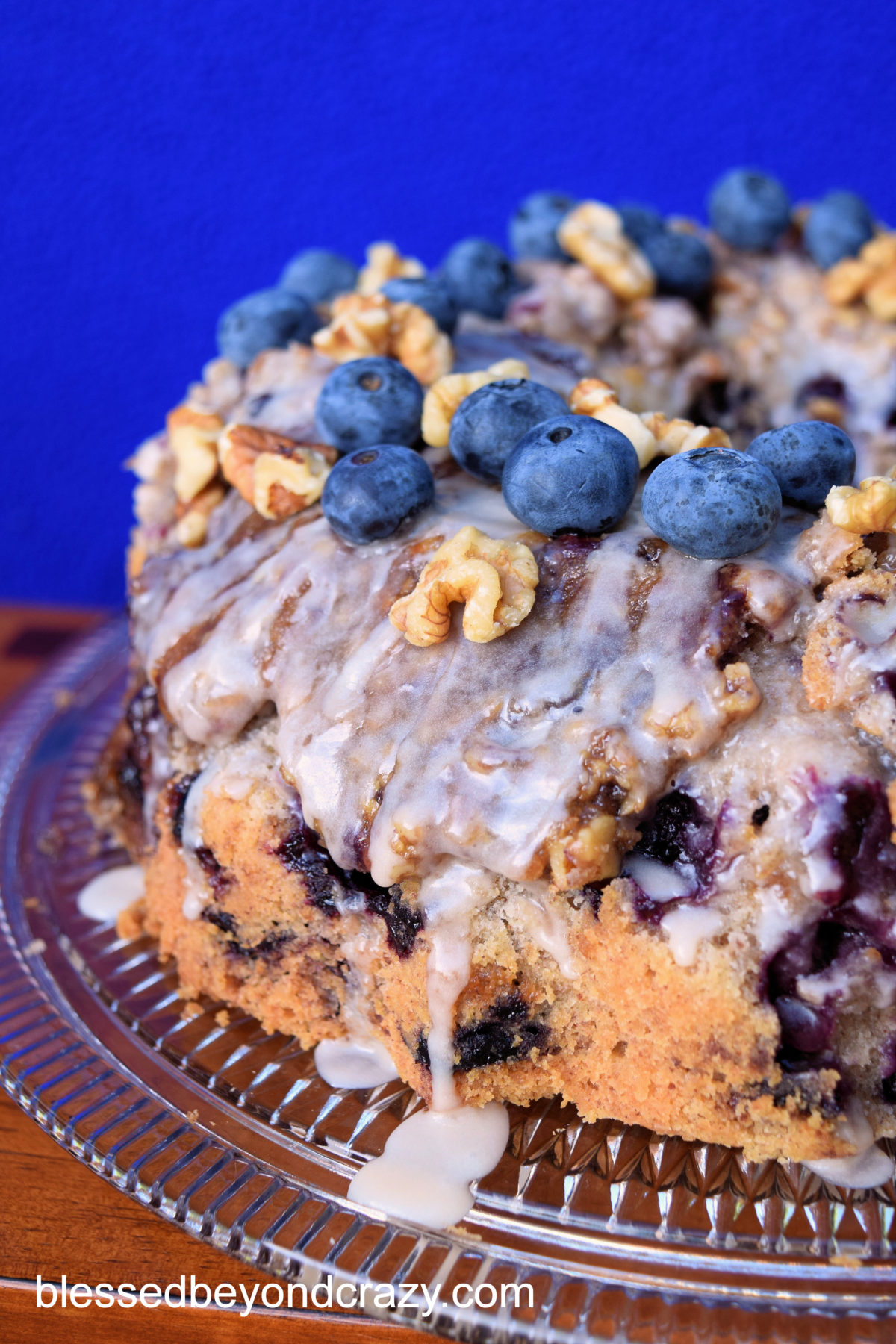 For the final touch, drizzle homemade icing over the top of the Blueberry Walnut Bundt Cake while it is still warm. The cake will soak up the icing and will add a touch of sweetness to every bite. Next, garnish with whole walnuts and serve.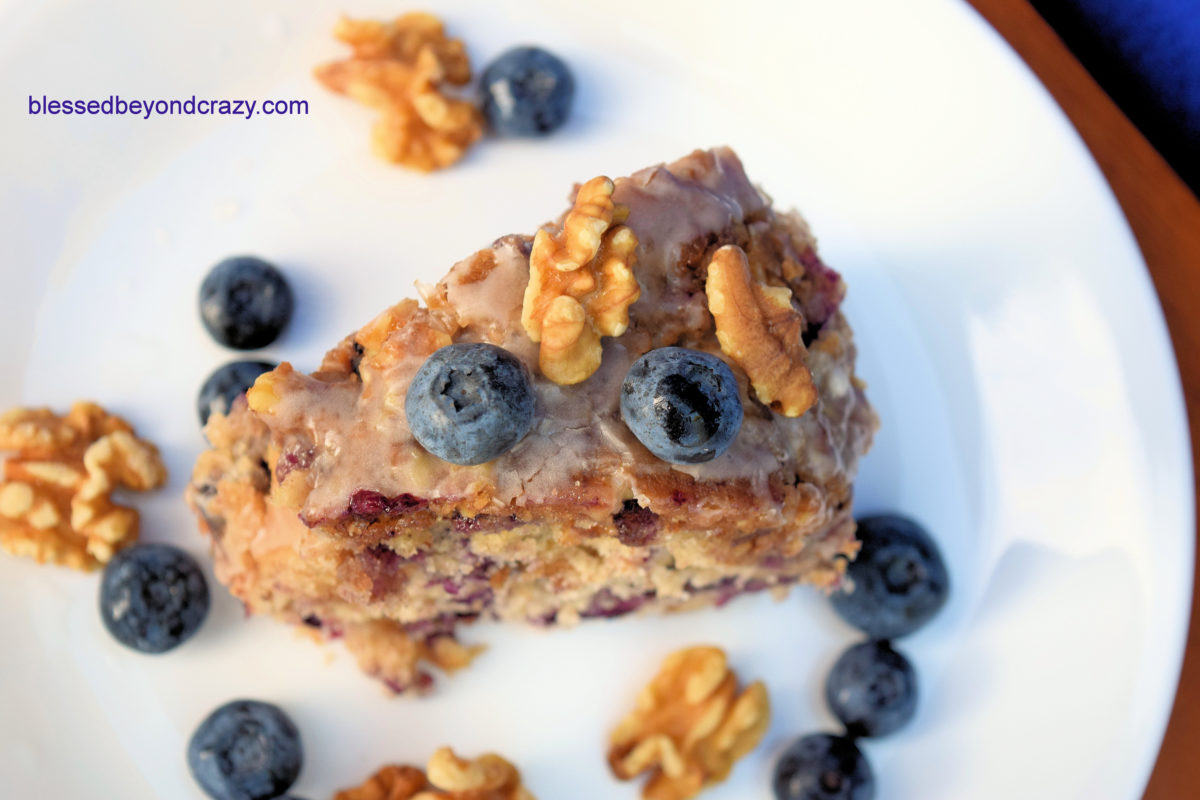 True to its name, the cake is loaded with blueberries and topped with chopped and whole walnuts.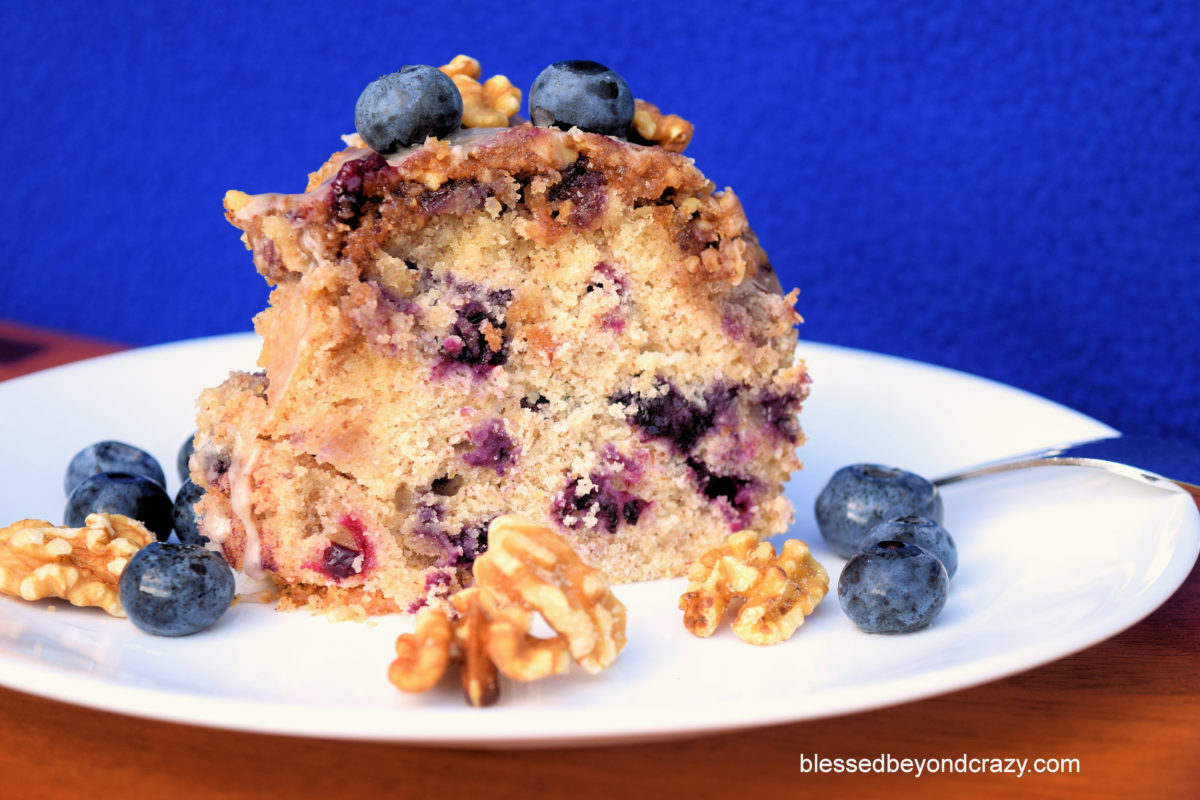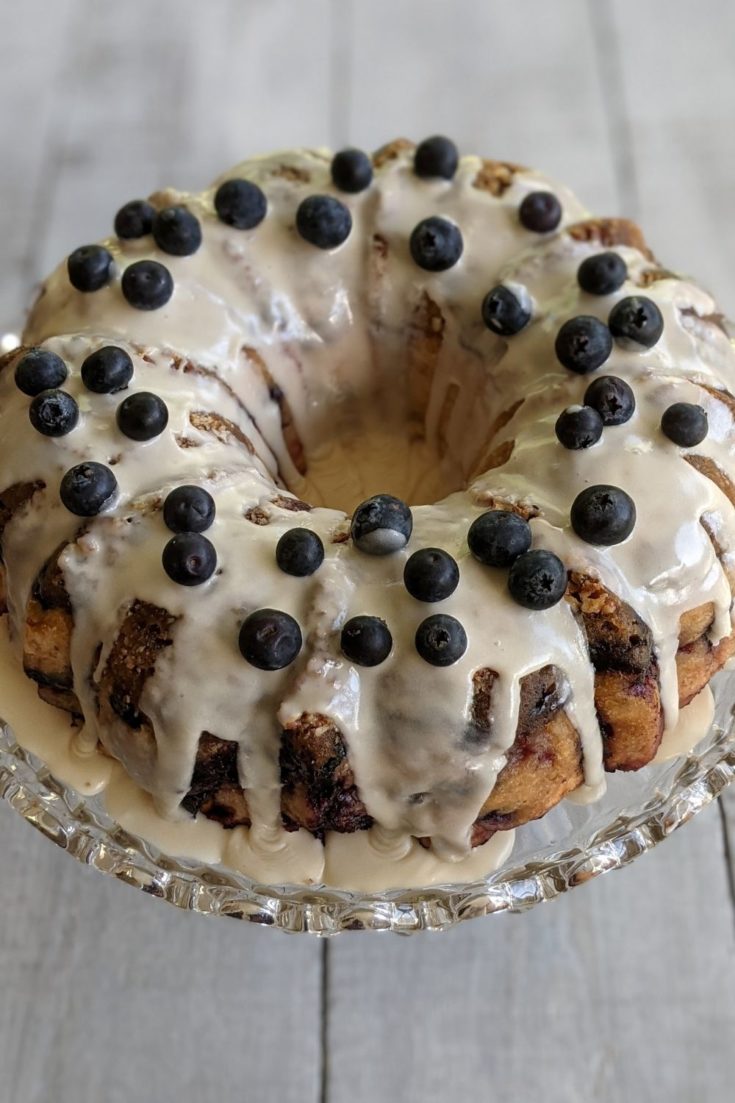 Yield:

Yields approx. 12 Servings
Blueberry Walnut Bundt Cake
A delicious blueberry bundt cake that can easily be modified to be gluten-free.
Ingredients
CAKE:
3 cups all-purpose flour (GF Option: use gluten-free flour blend)
1 cup sugar
2 tablespoons baking powder (GF Option: use gluten-free baking powder)
2 teaspoons ground cinnamon
1 teaspoon salt
(GF Option: add 1 tablespoon ground flax + 2 teaspoons xanthan gum - unless gluten-free flour already contains it)
2 large eggs
1 cup milk
1/2 cup butter, melted
3 cups fresh blueberries
TOPPING:
1/2 cup butter, melted
1 cup packed brown sugar
2 tablespoons all-purpose flour *(GF Option: replace flour with 2 tablespoons potato starch OR xanthan gum)
1 cup chopped walnuts
ICING:
1 teaspoon butter, melted
1 teaspoon vanilla (GF Option: use gluten-free vanilla)
1 3/4 cups powdered sugar
Milk - add teaspoon by teaspoon, just enough to make the icing thin enough to drizzle.
Instructions
Topping: Place melted butter into the bottom of a well-greased bundt cake pan. Combine brown sugar, flour (GF Option: add flax and xanthan gum), and chopped nuts. Spoon mixture evenly over the melted butter.
In a large mixing bowl, combine flour, sugar, baking powder, cinnamon, and salt. (GF Option: add flax and xanthan gum).
In another mixing bowl combine eggs, milk, and butter.
Combine dry ingredients with wet ingredients and mix just until blended. Do not over-mix. Gently fold in blueberries.
Spoon batter evenly over topping mixture.
Bake in a preheated 425 degrees F oven for 45 to 55 minutes, or until golden brown.Cool for 10 minutes. Flip bundt pan over onto cake stand or platter, gently tap bundt pan to release cake. Cool for 20 minutes. Drizzle icing over cake while still warm. Serve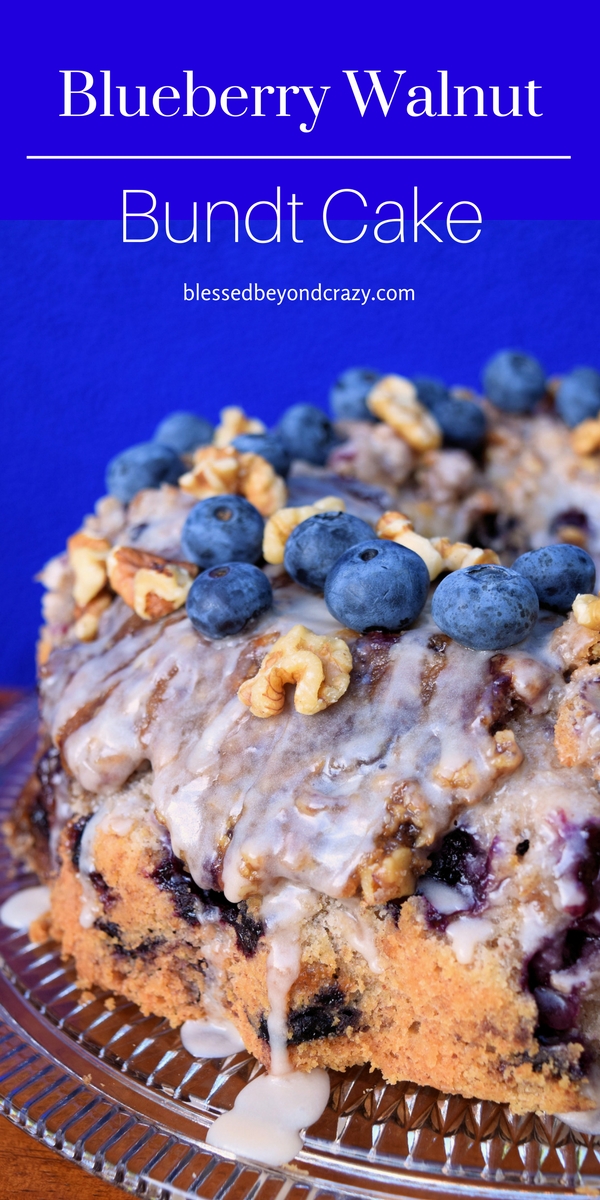 If you love blueberries as much as I do, you'll go crazy over this Blueberry Walnut Bundt Cake! It's super easy to modify the recipe and therefore it's perfect to serve to your gluten-free guests.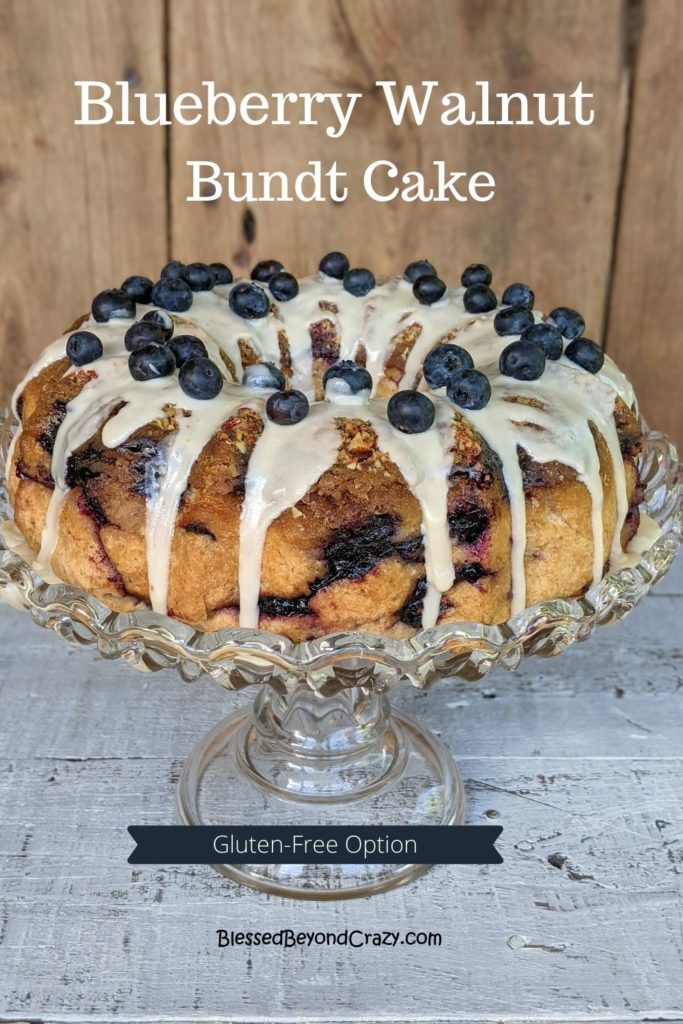 Enjoy!
Linda
Disclaimer: Manufactures formulations and policies may change at any time, therefore it's important to always read product labels yourself and contact the manufacturer with concerns. We have found that most companies are eager to help answer your questions.
More Great Ideas: