This delicious quick and easy cream of mushroom soup is made in less than 20 minutes and with only one pot, which makes clean-up also quick and easy!
Having a warm bowl of creamy comforting soup is a must-have on colder days. This recipe hits the spot!
While this soup is creamy and comforting, it is not a heavy soup, if that makes sense.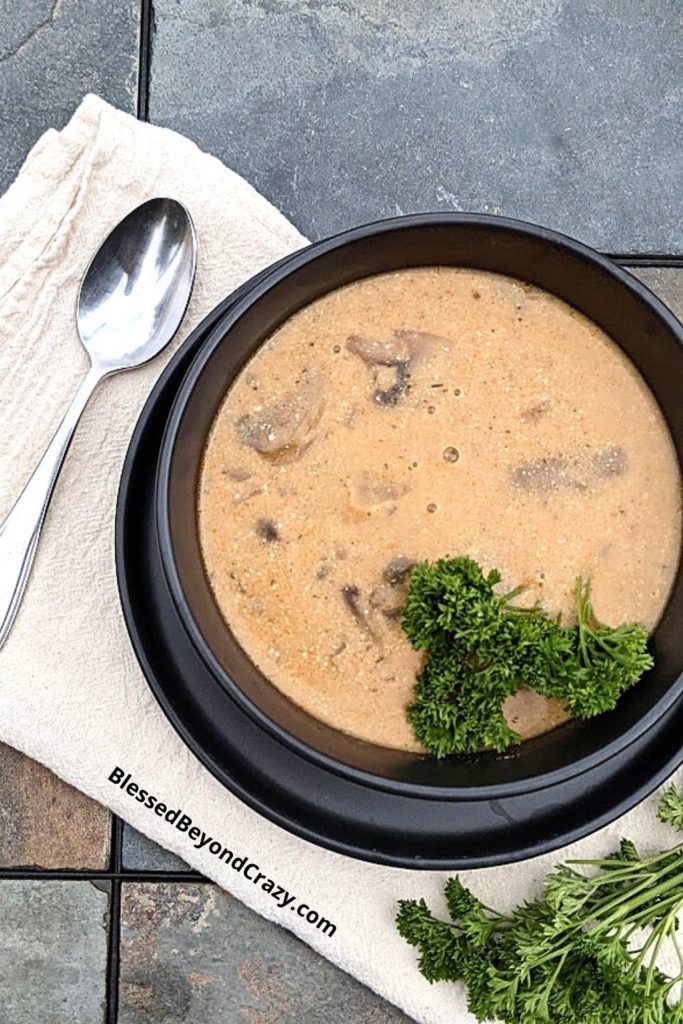 You guys, my kids HATE and LOATH mushrooms of all kinds! But when they smelled this soup cooking they asked to try it. I was shocked because I told them it was MUSHROOM soup! They really enjoyed the broth but avoided the actual mushrooms, so next time I guess I'll have to cut the mushrooms up really small for them.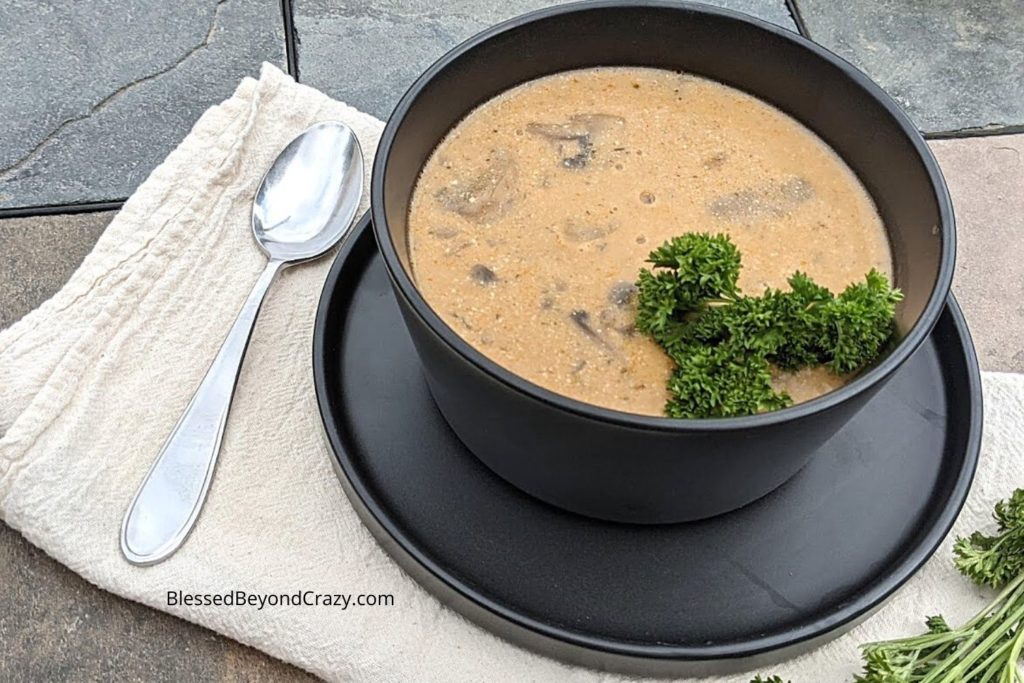 Homemade Cream of Mushroom Soup Ingredients
2 tablespoons butter
1 medium onion, diced
1 clove minced garlic
8 ounces mushrooms, sliced (I used portabella)
2 teaspoon dill
1/2 teaspoon thyme
1/2 tablespoon paprika
2 cups broth, vegetable or chicken
1/2 tablespoon lemon juice
1 tablespoon soy sauce (use Tamari or coconut aminos for a gluten-free version)
2 tablespoons flour or cornstarch (use cornstarch for gluten-free)
1/2 cup of half & half
2 tablespoons sour cream
Serve this soup with a side of wild rice or toasted French bread.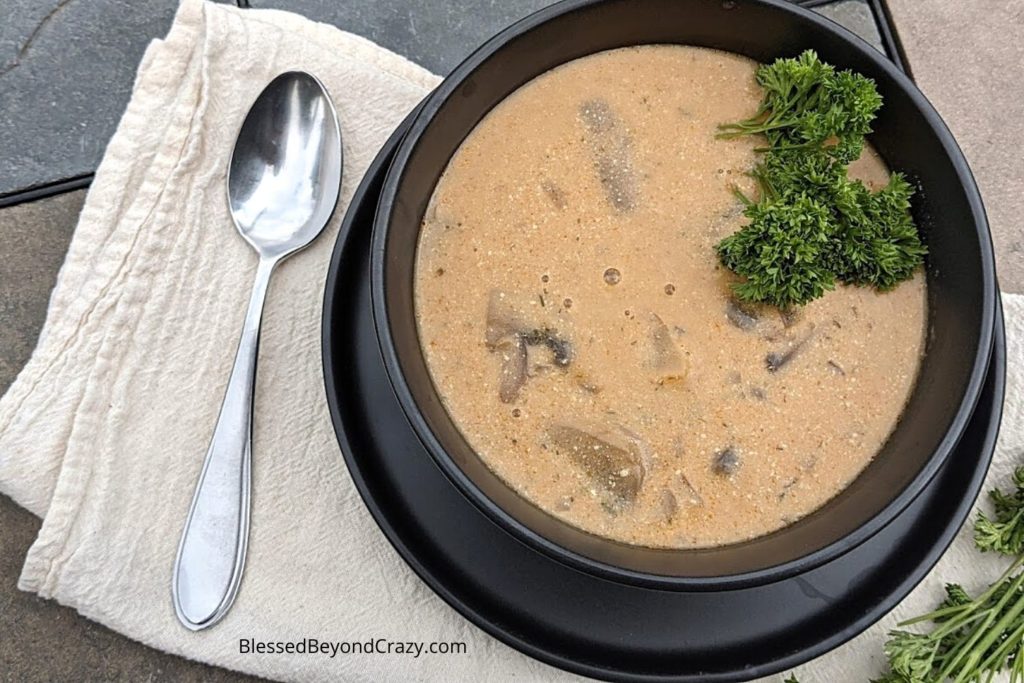 Directions
To a soup pan, add the butter, onions, sliced mushrooms, and garlic.
Once the mushrooms and onions are almost cooked, add the dill, thyme, paprika, lemon juice, soy sauce, and broth. Simmer for 10 minutes.
In a measuring cup add the half & half and flour or cornstarch, stir until smooth. Add to the soup. Add the sour cream and stir until combined.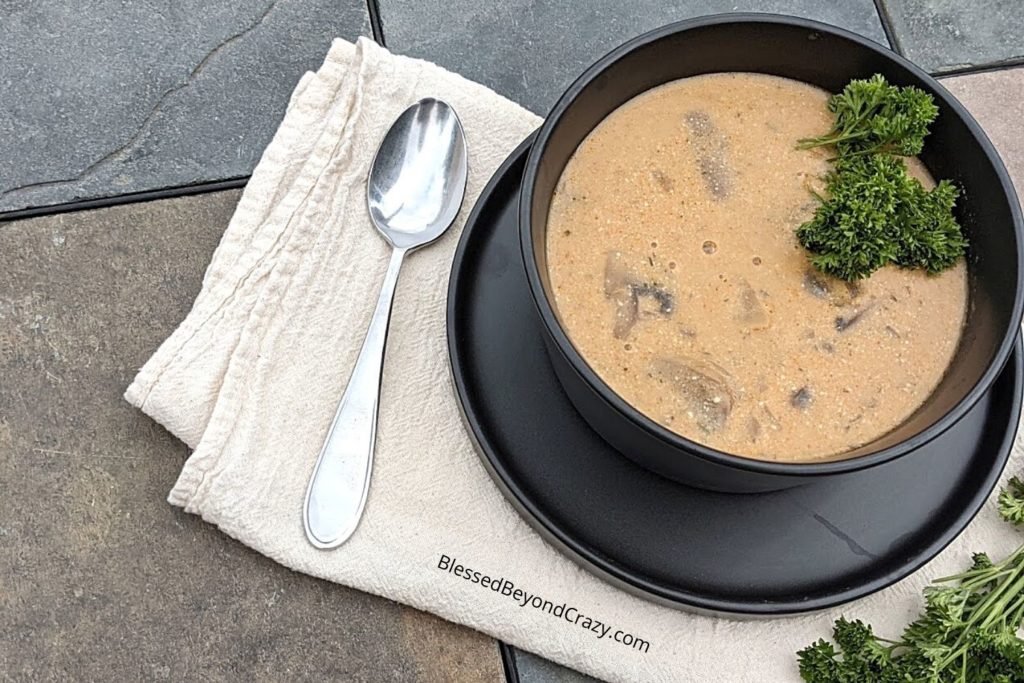 Check out some of our other delicious soup recipes!
Find all of our soup recipes here!