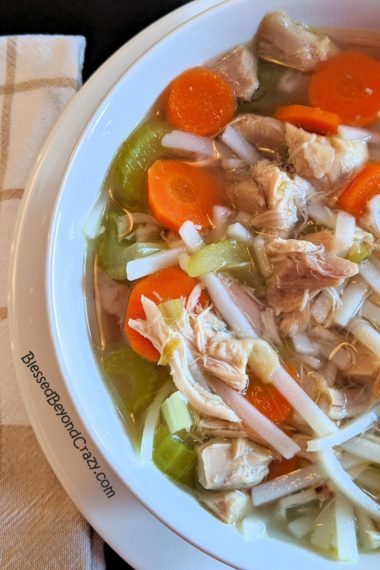 All-Natural Homemade Chicken Noodle Soup is naturally gluten-free and brimming with nutrition. It's made using real food ingredients that are free from preservatives, artificial sweeteners (including corn syrup), nitrates, sulfites, dyes, soy, and yeast. It's also non-GMO. 

To help support our blogging activities, our site contains affiliate links. If you make a purchase from a link on our site, we may receive a small percentage of that sale, at no extra cost to you. Blessed Beyond Crazy is a participant in the Amazon Services LLC Associates Program, an affiliate advertising program designed to provide a means for sites to earn advertising fees by advertising and linking to amazon.com.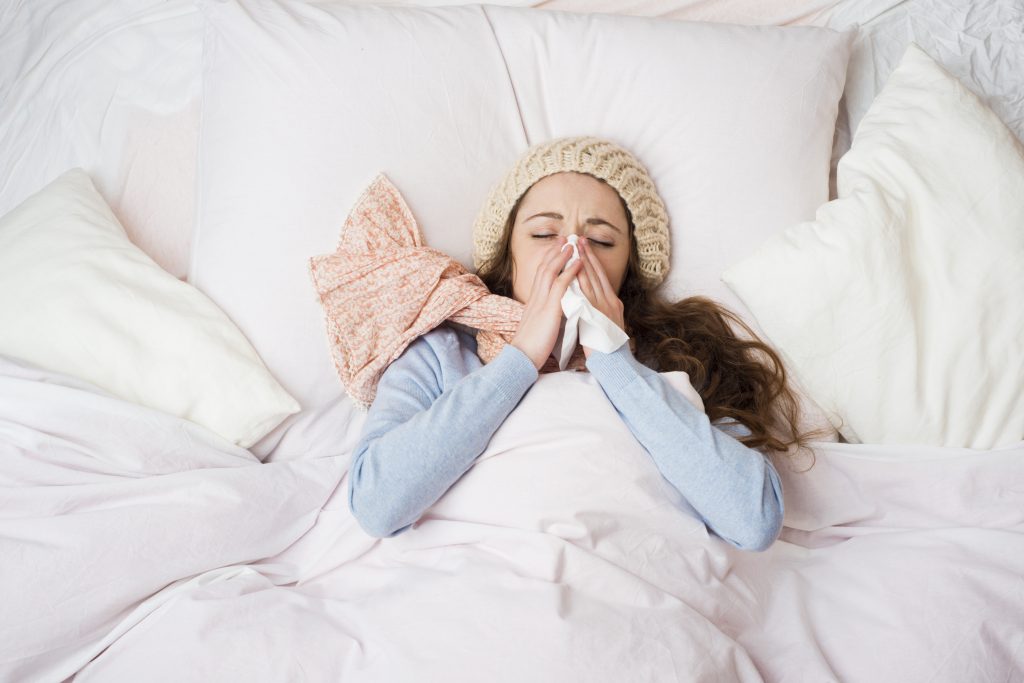 Chicken Soup Is Best!
Although chicken noodle soup is the go-to soup when we feel ill, there is a vast difference between store-bought soup and homemade. Nearly all store-bought soup is overly processed and/or laden with preservatives. It really doesn't do much except fill us up.
On the other hand, All-Natural Homemade Chicken Noodle Soup is nutrient-rich and helps to alleviate the flu and cold symptoms and help our overall health. I won't bore you with all of the reasons why but if you are interested, you can search the web and find numerous health benefits.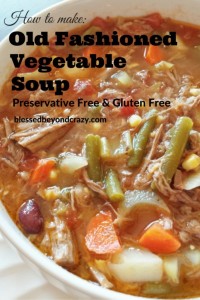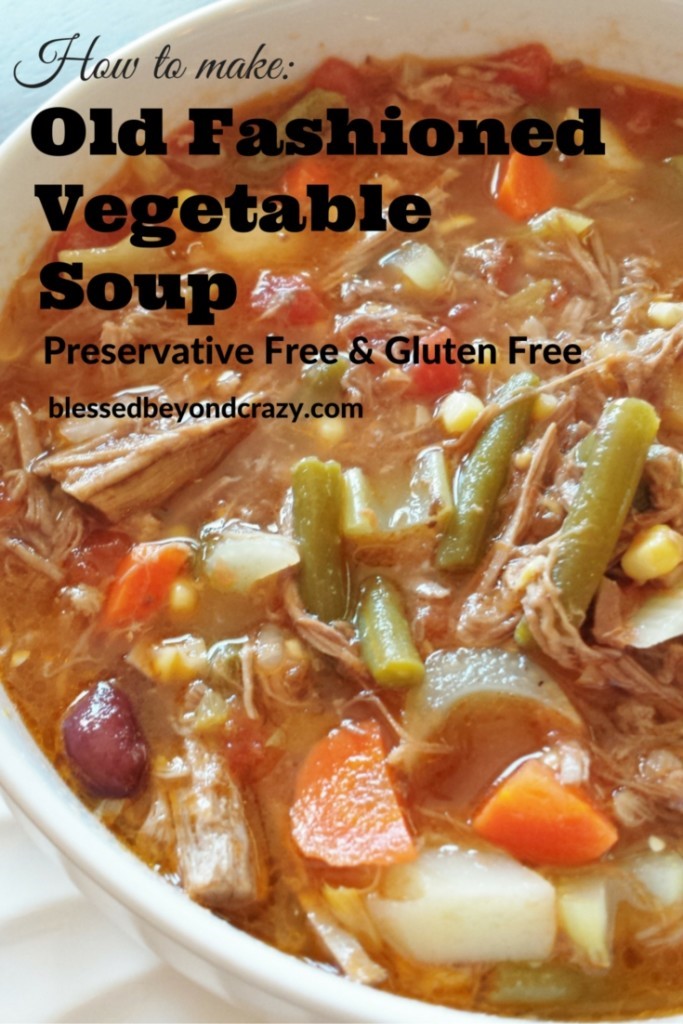 Another fabulous recipe you might like is Old-Fashioned Vegetable Soup. It's also preservative-free and naturally gluten-free and it is one of our most popular posts.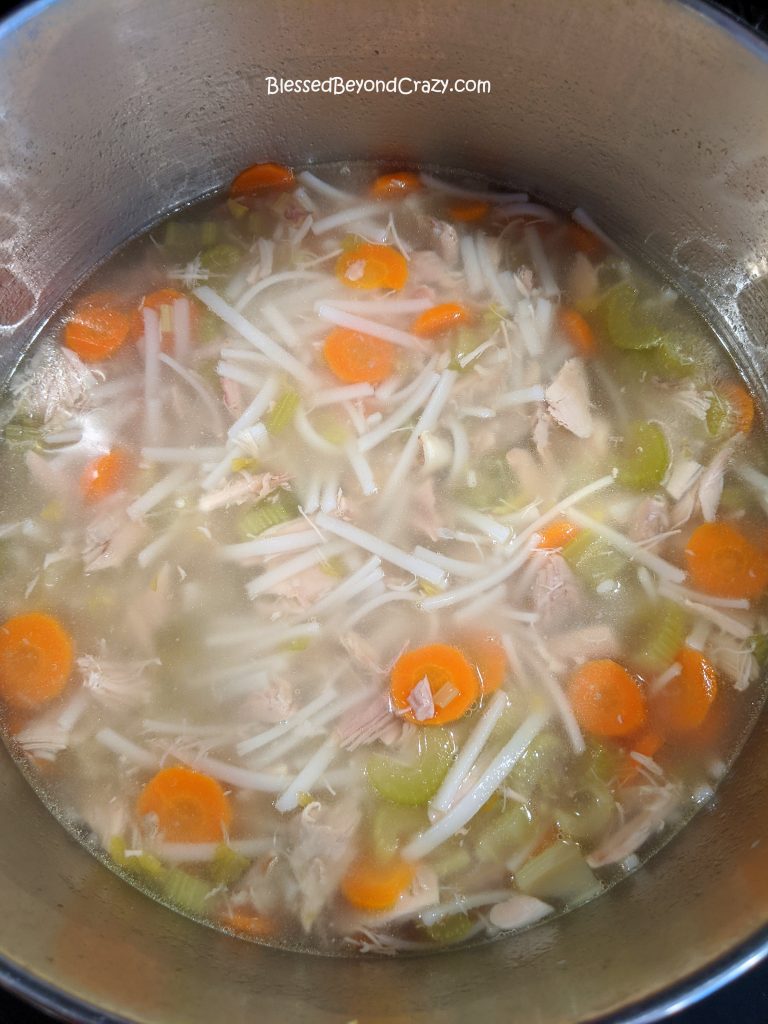 Chicken Broth
Nearly all soup recipes begin with broth as its base. Homemade broth is a wonderful source of vitamins and minerals and contains natural gelatin.


It's ridiculously easy to make homemade chicken broth. Simply place an (organic, free-range, and hormone-free) chicken (with bones) into a stockpot or crockpot. Cover the meat with a generous amount of water. Add a teaspoon of sea salt and pepper, garlic, and onion, and let it cook low and slow. (I cook mine in the crockpot overnight). When fully cooked, remove the meat. You now have the most amazing chicken broth!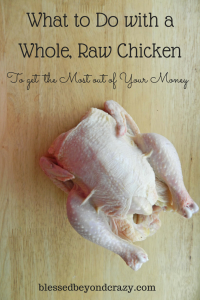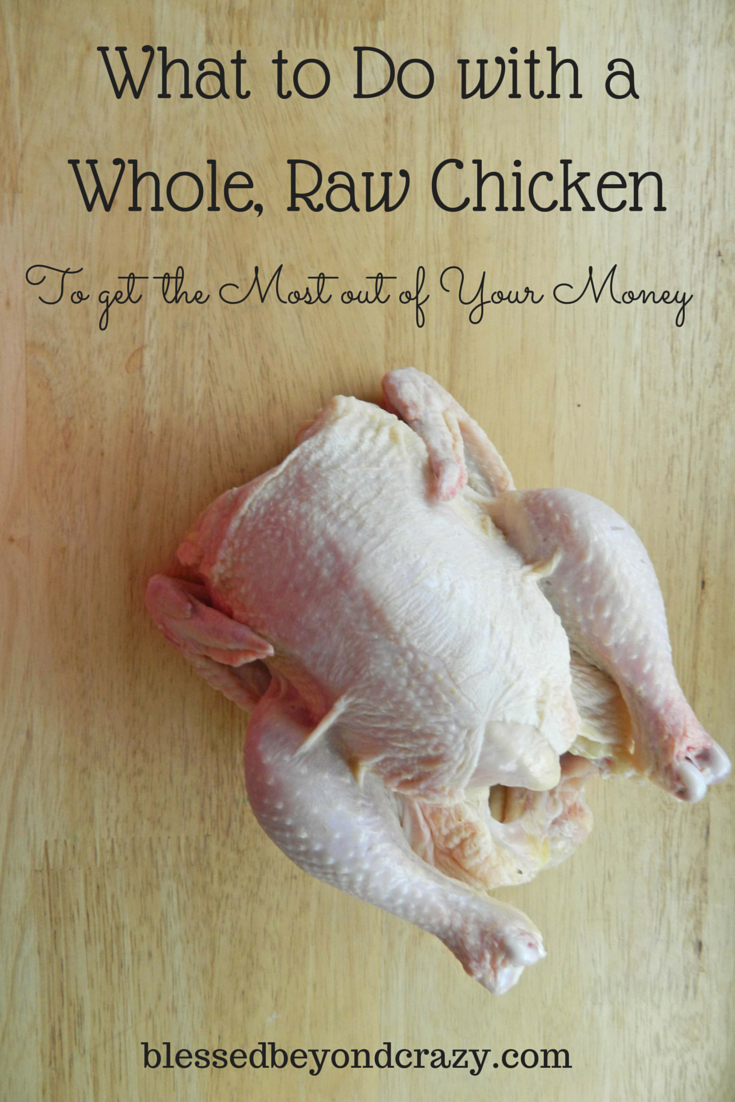 What to Do With a Whole, Raw Chicken – To get the most out of your money!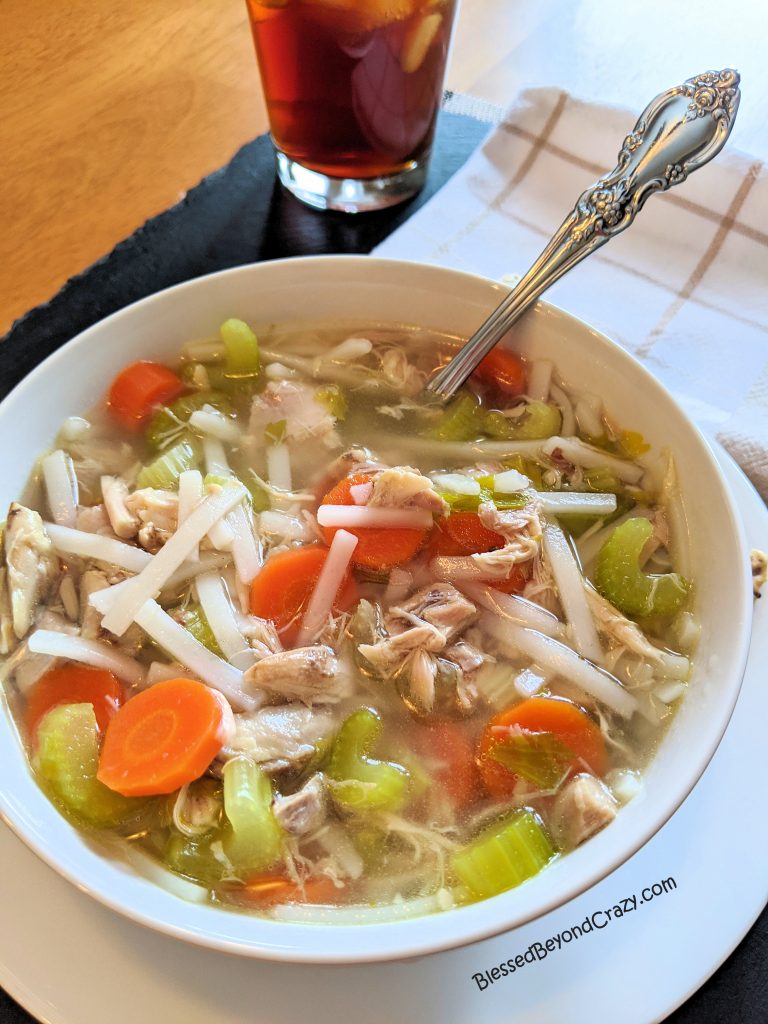 Make Soup!
Both Anna and I love a good soup recipe.
Here are some of our favorites: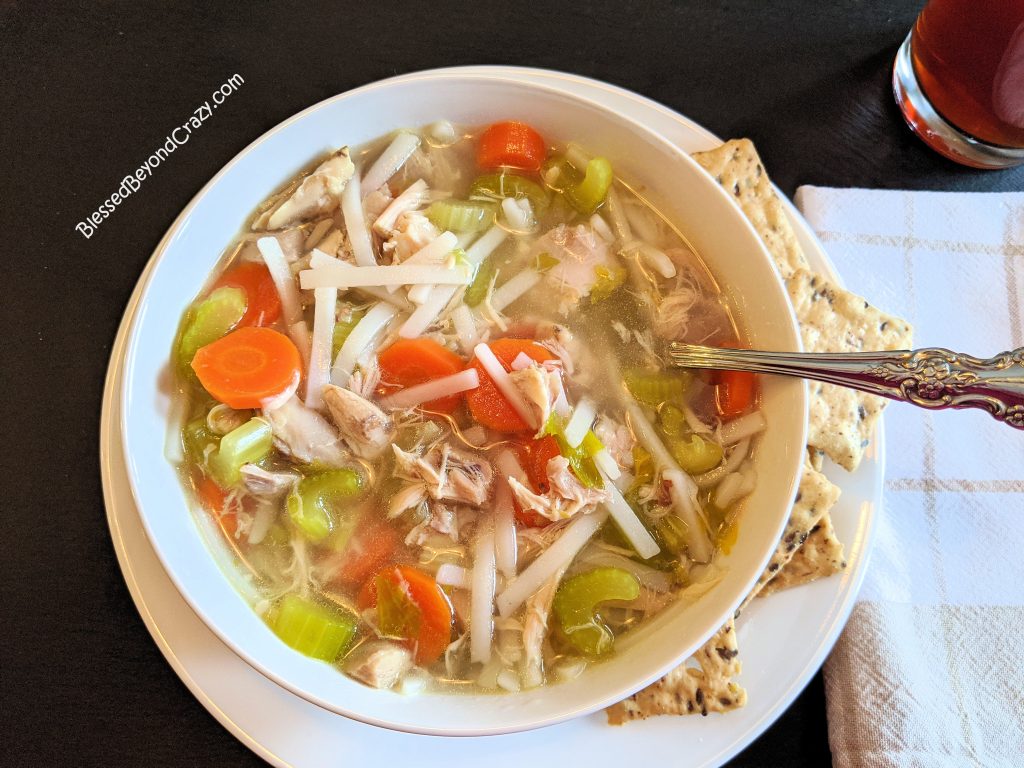 Serve It Up!
Sometimes I serve the soup with whole-grain gluten-free crackers and a side salad such as a Strawberry Spinach Salad, a Go Green Salad, or an Autumn Harvest Salad with Hot Bacon Dressing.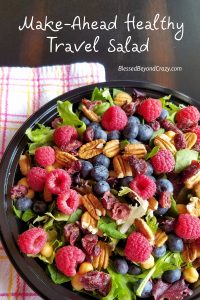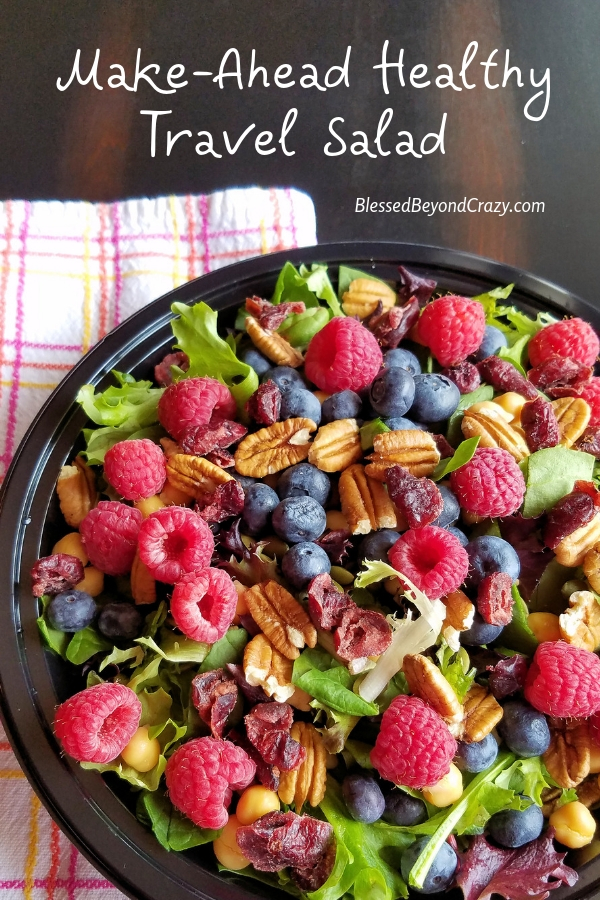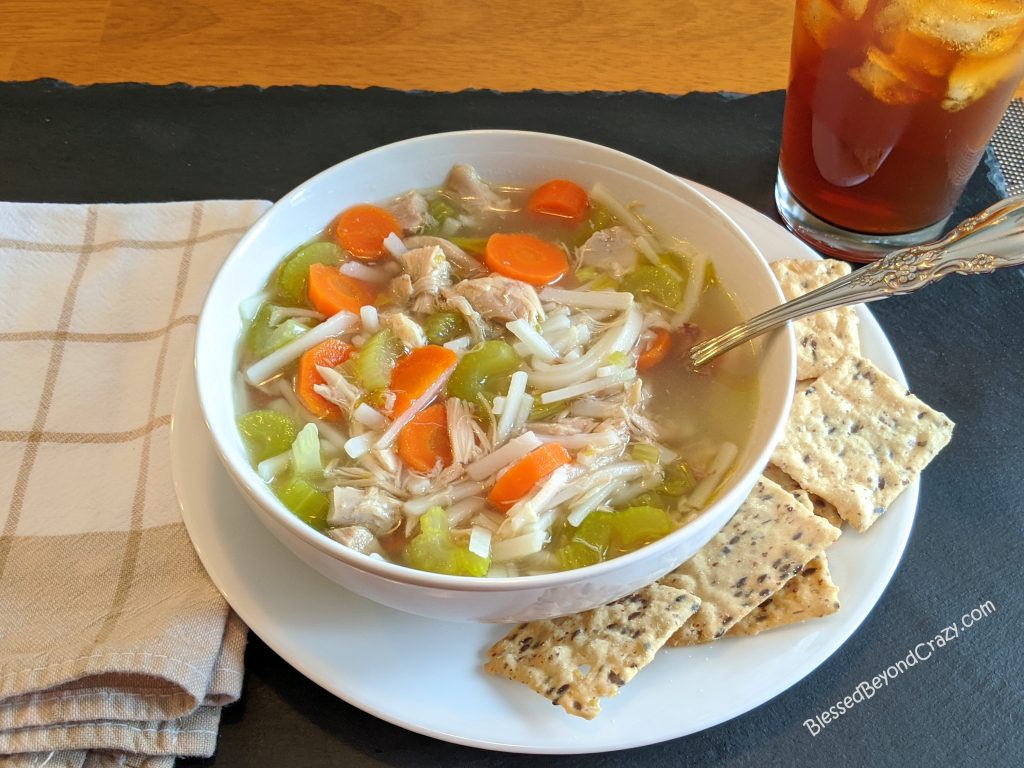 Full Disclosure:
I am allergic to garlic, onions, and pepper and therefore I must leave them out of my All-Natural Homemade Chicken Noodle Soup. That's why you can't see them in any of my photos within this post. 🙁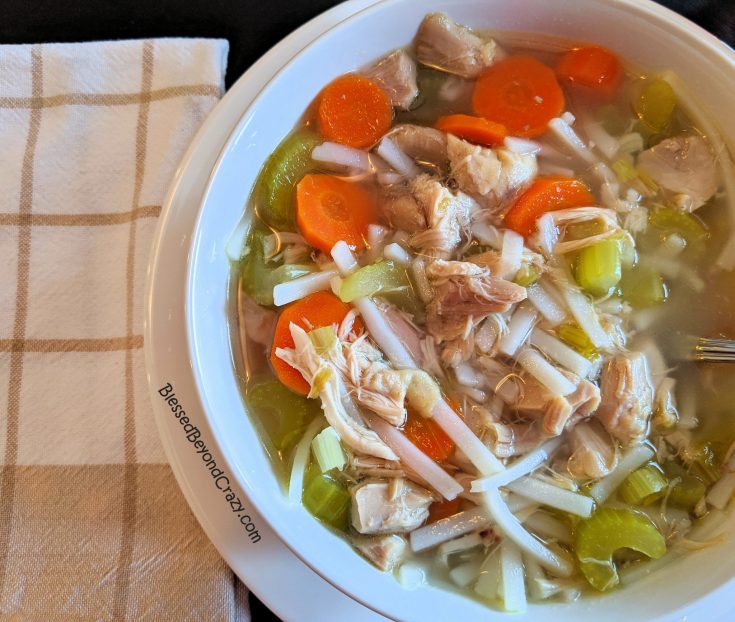 Yield:

Approx. 4 quarts
All-Natural Homemade Chicken Noodle Soup
Total Time:
2 hours
25 minutes
A delicious and nutritious soup - just like grandma used to make!
Ingredients
3 pounds organic, free-range, and hormone-free bone-in chicken pieces, skin removed
2 1/2 quarts water
2 teaspoons sea salt
1 teaspoon black pepper
1 clove garlic, minced
1/4 cup organic onion, finely diced
Optional: fresh parsley, chopped
3 large organic carrots, peeled
3 large organic celery ribs, chopped
2 cups (GF) rice noodles, broken in pieces (or noodle of choice)
Instructions
Place chicken, water, sea salt, pepper, garlic, and onion in a 6-quart stockpot. Bring to a simmer and cook on the stovetop for 1 hour - OR - place ingredients into a crockpot and cook on low setting for 6 hours (or overnight).
Remove meat from pan and strip meat from bones; discard bones. Shred meat into bite-size chunks. Set aside.
Bring broth to a low boil. Add carrots and celery. Cook until tender. Add noodles and cook just until they are softened (don't overcook). Add chicken; stir. Cover and let rest for 15 minutes.
Serve hot.
Notes
*You may substitute whole grain rice for noodles.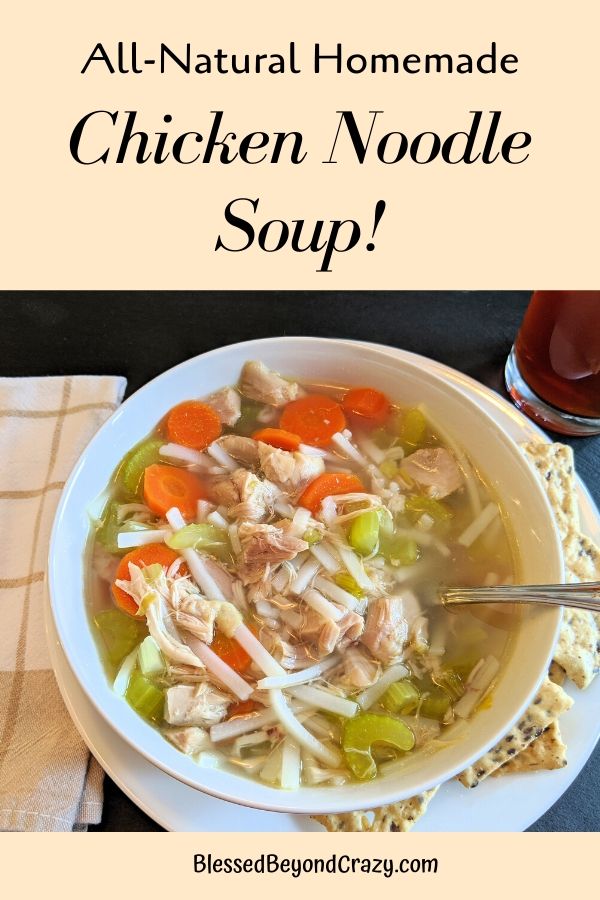 Here's to staying healthy, happy, and strong!
Enjoy!
Linda
More great ideas: