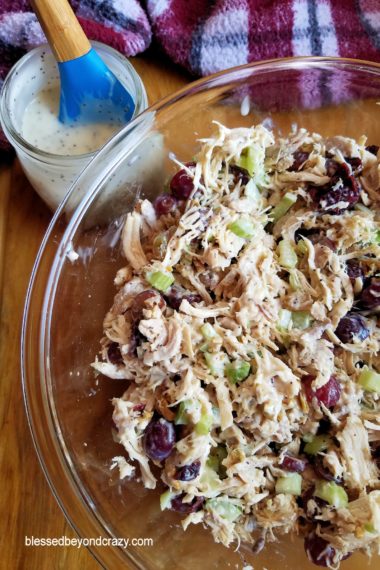 Delicious Chicken Salad Sandwiches seem to be one of those fabulous food items that can be served for nearly every occasion or event. These tasty sandwiches also work well as a lunch or dinner entree for your very own family. The recipe is gluten-free as well as dairy, soy, wheat, peanut, and sulfite-free. I think you'll agree with me, this recipe's a keeper!

To help support our blogging activities, our site contains affiliate links. If you make a purchase from a link on our site, we may receive a small percentage of that sale, at no extra cost to you. Blessed Beyond Crazy is a participant in the Amazon Services LLC Associates Program, an affiliate advertising program designed to provide a means for sites to earn advertising fees by advertising and linking to amazon.com.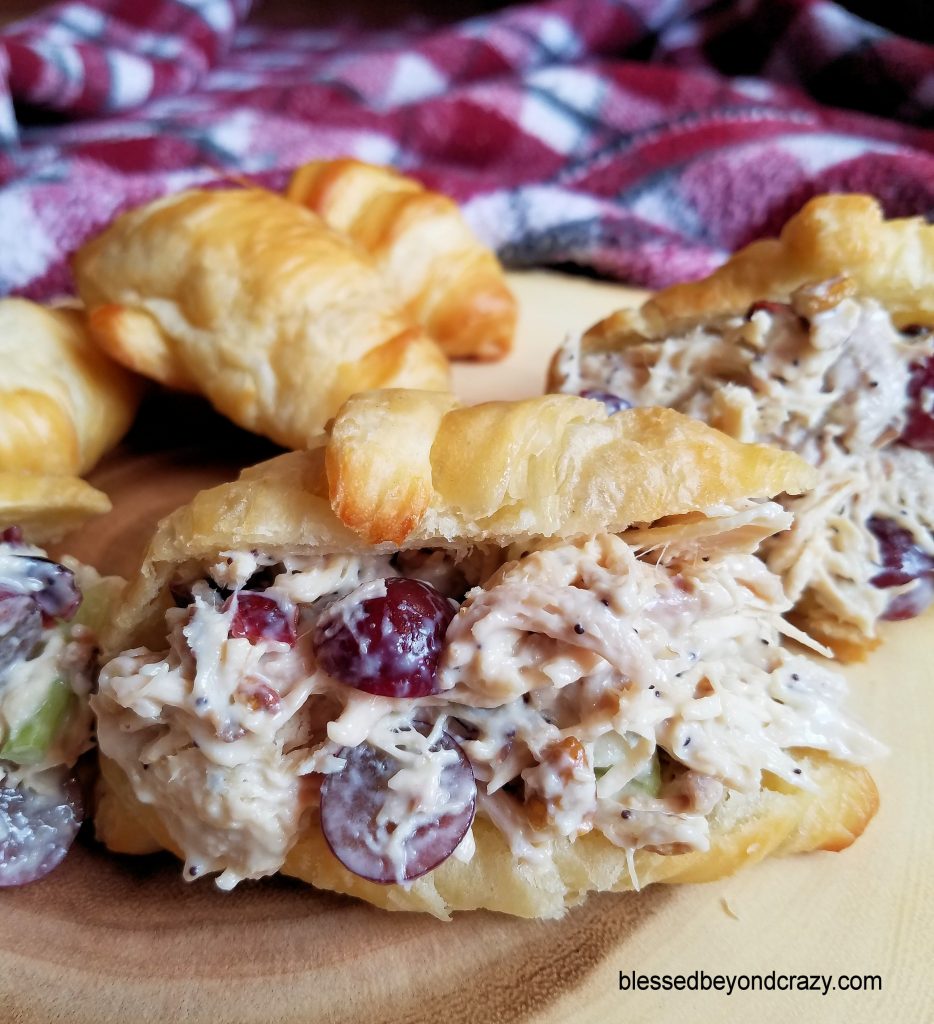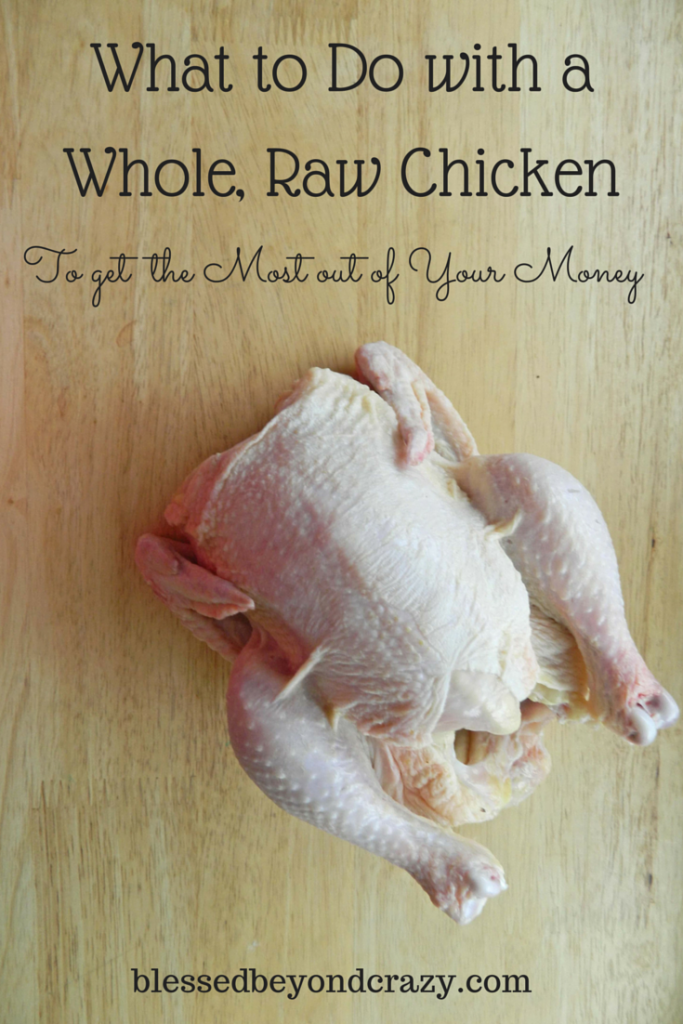 Life is busy and therefore I often do a few meal preparations beforehand. For example, I like to cook chicken in the crockpot overnight and save the chicken and/or broth for later. Sometimes I freeze both, but sometimes I freeze just the broth and use the chicken right away. Such is the case when I make Delicious Chicken Salad Sandwiches.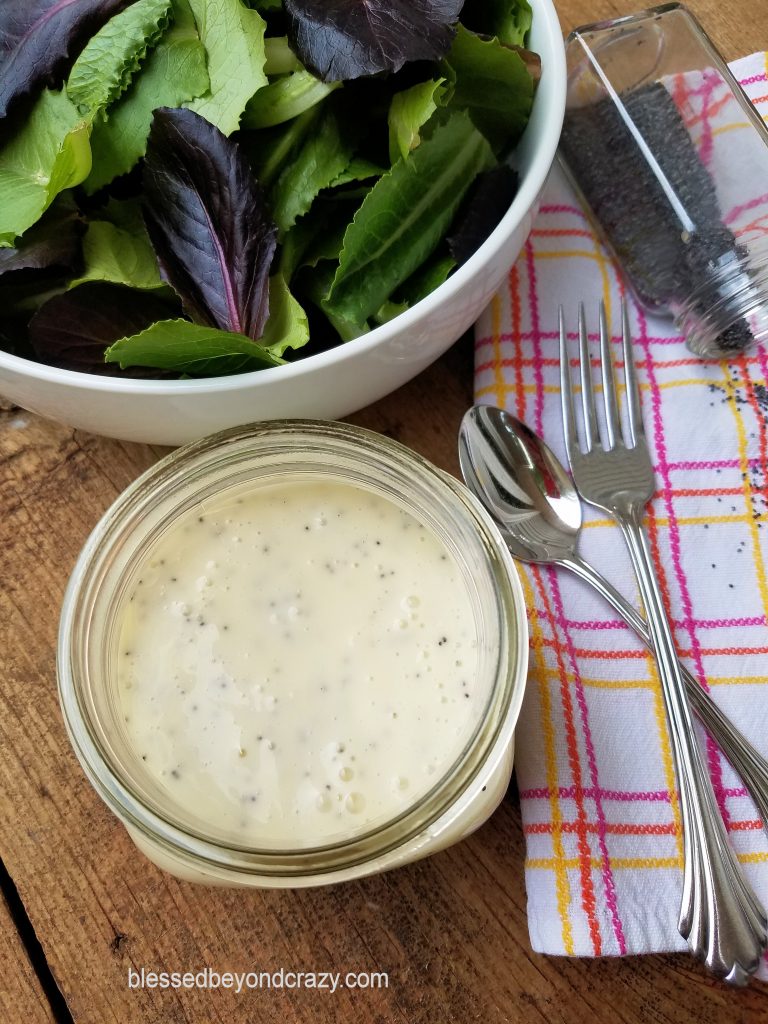 Since Anna and I both seem to be pretty frugal, we hate to waste anything. Therefore we try to use every bit that we possibly can of a whole chicken. Waste not, want not. Right?
Poppy Seed Dressing
In addition to keeping extra frozen chicken broth on hand, I also like keeping a jar or two of my Easy Poppy Seed Dressing in the refrigerator. It's ridiculously versatile, is ready in minutes, and requires only five ingredients. Furthermore, this recipe can also be easily modified to be gluten-free. (Pssst… I use this dressing in Delicious Chicken Salad Sandwiches!!!!)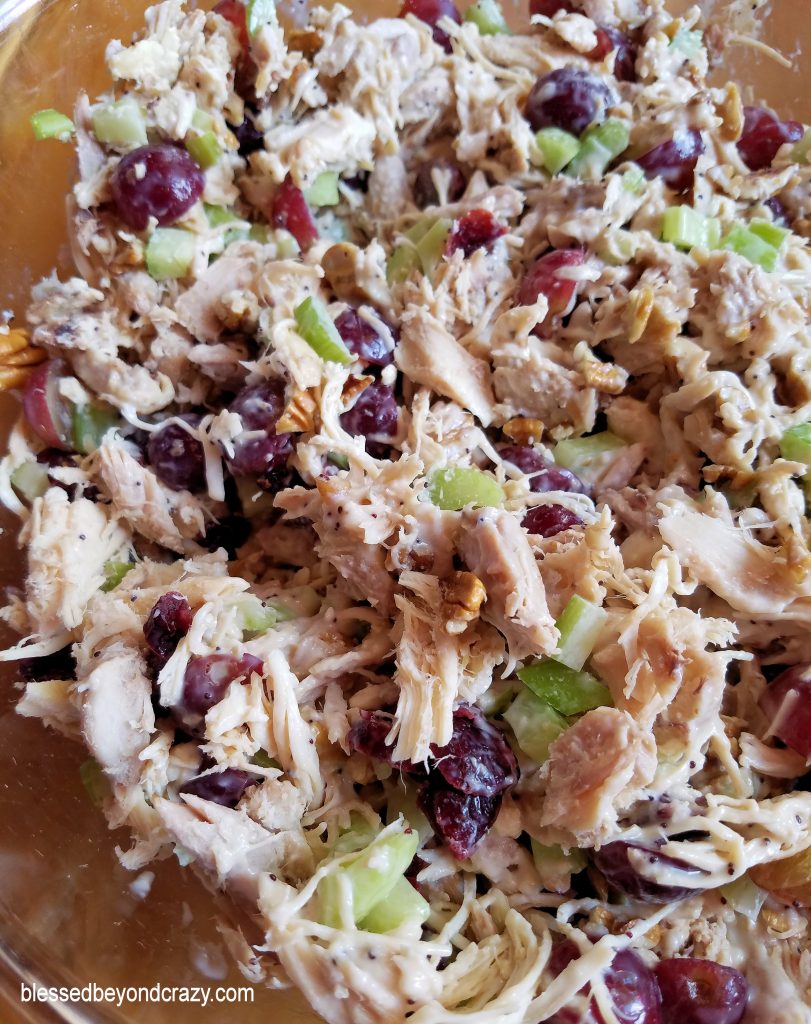 When making Delicious Chicken Salad Sandwiches, feel free to divide the recipe in half, or add additional ingredients such as walnuts, seeds, diced apples or carrots, and/or salt and pepper. (*Be sure when adding extra ingredients to use things that are suitable for gluten/dairy/soy/peanut-free diets.)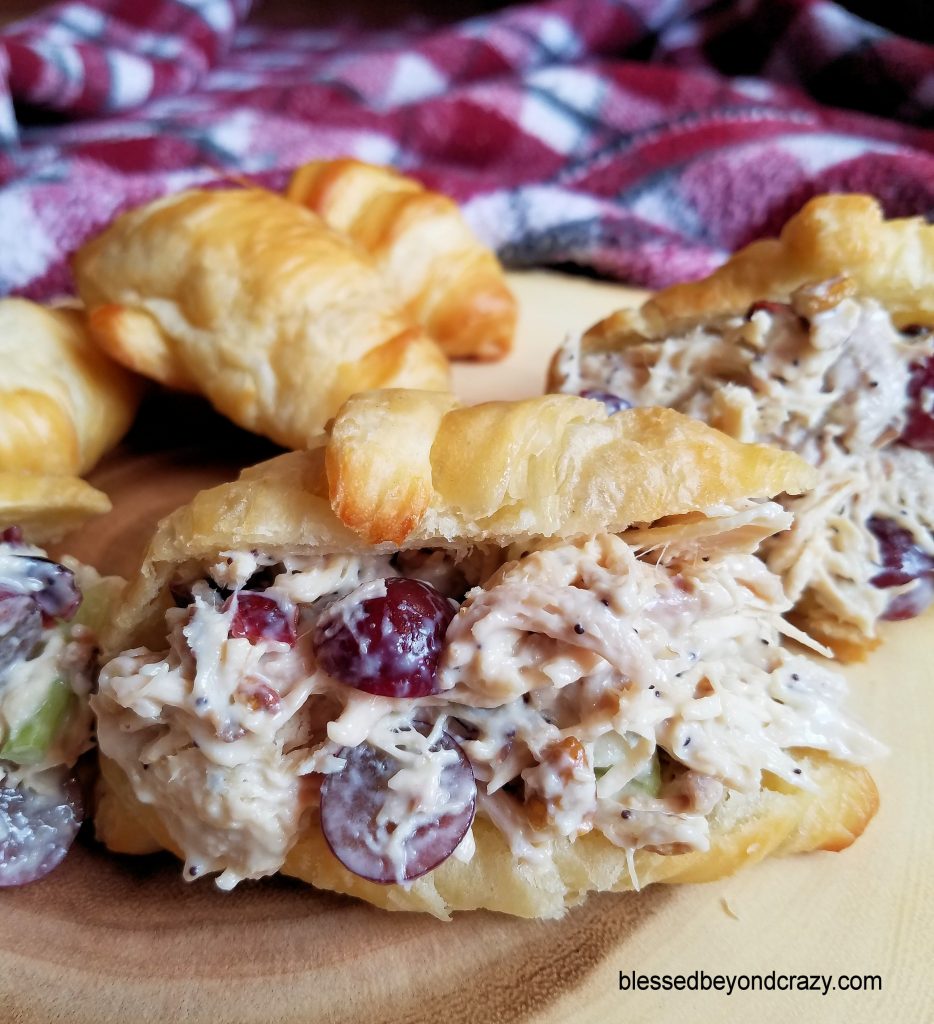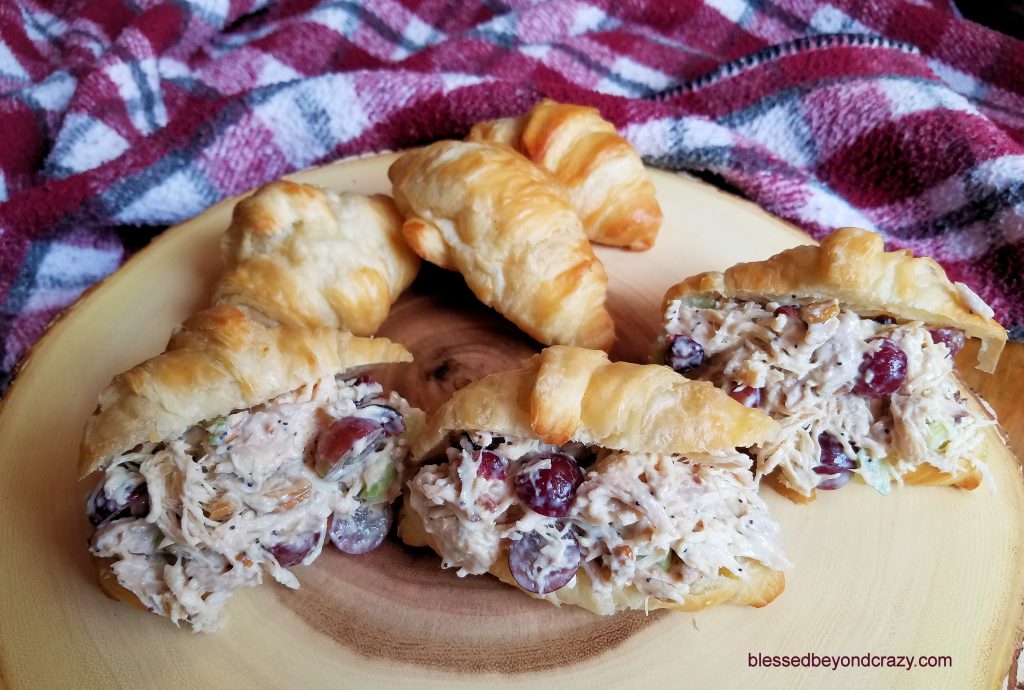 Although serving a chicken salad on croissants seems to be the standard (and a tad bit more elegant), you may also serve the chicken salad on hamburger buns or sliced bread, inside a pita, or wrapped up in a tortilla wrap. Other options include using crackers or tortilla chips to scoop up bites of chicken salad, or simply placing a heaping scoop-full onto a bed of lettuce. (*Be sure to use GF bread for those on a gluten-free diet!)
Delicious Chicken Salad Sandwiches are perfect for:
birthday, anniversary, and other various parties
picnics
luncheons & tea parties
holiday gatherings
Super Bowl party
neighborhood block party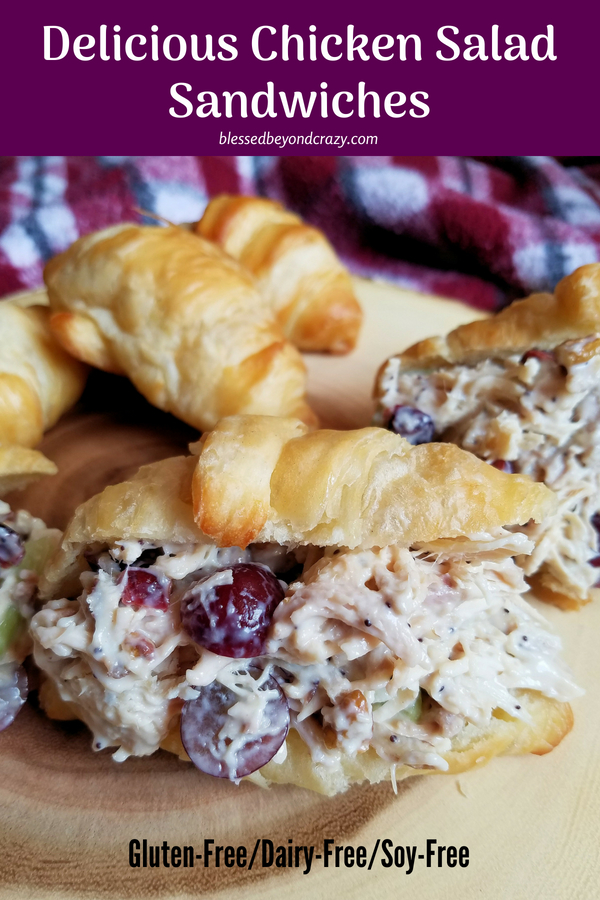 Your meal can be ready in minutes when you have a container of this chicken salad ready and waiting in the refrigerator. (*Be sure to use GF bread for those on a gluten-free diet!)
Delicious Chicken Salad Sandwiches
---
Linda Wiseman
Yields Between 6 - 7 Cups
These delicioius sandwiches make a great entree for dinner, yet they are elegant enough to be served at parties, events, or for any occasion.
20 minPrep Time
20 minTotal Time
Ingredients
Chicken Salad

6 cups shredded cooked chicken (I make crockpot chicken but rotisserie also works well)
3 cups seedless red grapes, halved
4 celery ribs, chopped
1/2 cup sweet onion, diced
1 cup craisins
1 cup pecans, chopped

Easy Poppy Seed Dressing

1 cup mayonnaise (I use gluten-free Spectrum Canola Mayo but feel free to use another GF brand)
1/3 cup sugar (or to taste)
1/4 cup apple cider vinegar (I use Bragg Organic Apple Cider Vinegar which is naturally GF)
pinch of salt
1 to 2 teaspoons poppy seeds
Instructions
In a large mixing bowl, combine chicken, grapes, celery, onions, craisins and pecans; set aside.
In another bowl, combine mayonnaise, sugar, apple cider vinegar, salt and poppy seeds. Whisk until smooth and creamy. Pour over chicken mixture; mix well.
Spoon chicken salad into cut croissants and serve. Refrigerate leftovers.
(*Be sure to use GF bread for those on a gluten-free diet!)
Notes
*Be sure to use GF bread for those on a gluten-free diet! *Please feel free to add additional ingredients such as walnuts, apples, carrots, hard boiled eggs, bacon,and more. Remember to use only those ingredients safe for those on special dietary diets such as gluten/dairy/soy/peanut/sulfite FREE diets.
7.8.1.2
266
https://blessedbeyondcrazy.com/delicious-chicken-salad-sandwiches/
www.blessedbeyondcrazy.com
Enjoy!
Linda (Full disclosure: I am allergic to onions so I always remove a portion of salad for myself and then add diced onions to the remaining batch of chicken salad.)
More great ideas: