Nearly every child asks for something to eat as soon as they arrive home from school. Rather than serving them refreshments that are full of calories, additives, and preservatives, a better option is to serve your children delicious, nutritious and healthy after school snacks that are actually good for them.
To help support our blogging activities, our site contains affiliate links. If you make a purchase from a link on our site, we may receive a small percentage of that sale, at no extra cost to you. Blessed Beyond Crazy is a participant in the Amazon Services LLC Associates Program, an affiliate advertising program designed to provide a means for sites to earn advertising fees by advertising and linking to amazon.com.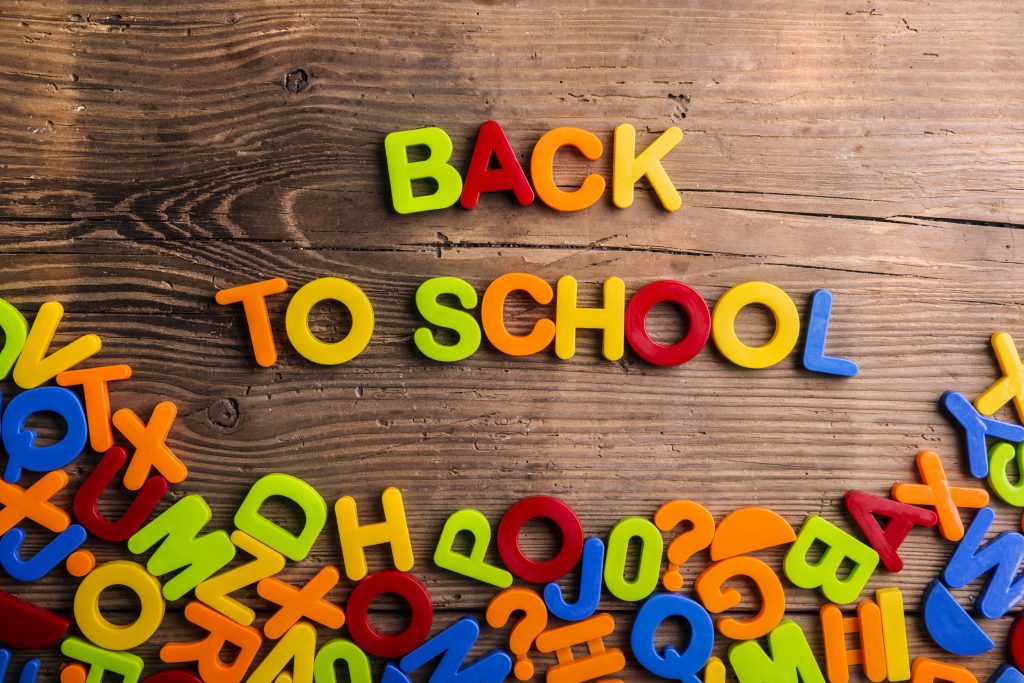 The beginning of another school year is right around the corner. Teachers and students alike are gearing up for days spent in the classroom. Many parents are enjoying last minute family vacations and pool parties. In addition, parents are taking their children to the dentist and doctor for checkups and eye exams, and gathering necessary school supplies and clothing items needed for the coming school year.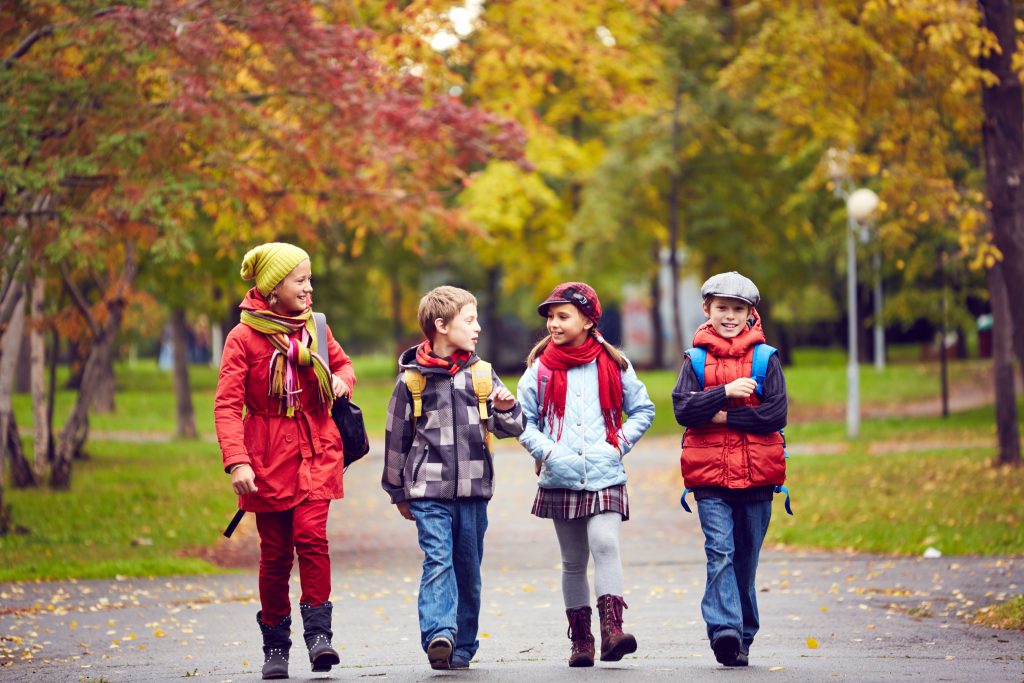 Because children are constantly growing, it seems that they are always hungry and ready for a snack. Especially after school. By keeping a few healthy staples on hand, you won't have to worry about what your children consume once they walk through the door.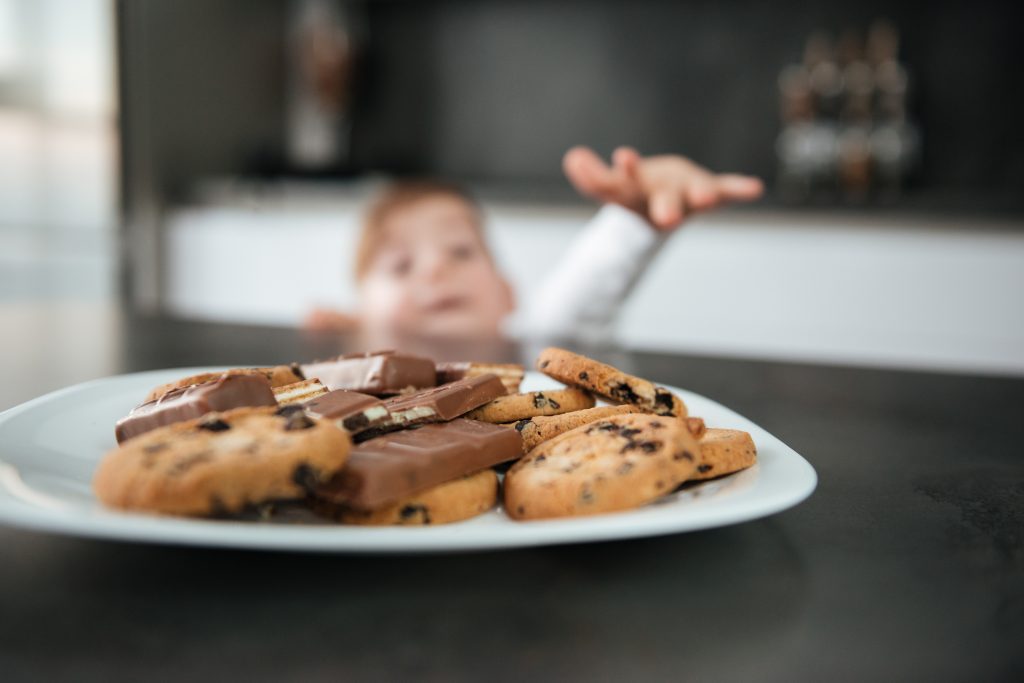 Instead of calorie-laden junk food, provide your child with healthy and nutritious options. The following are our personal favorite healthy after school snacks.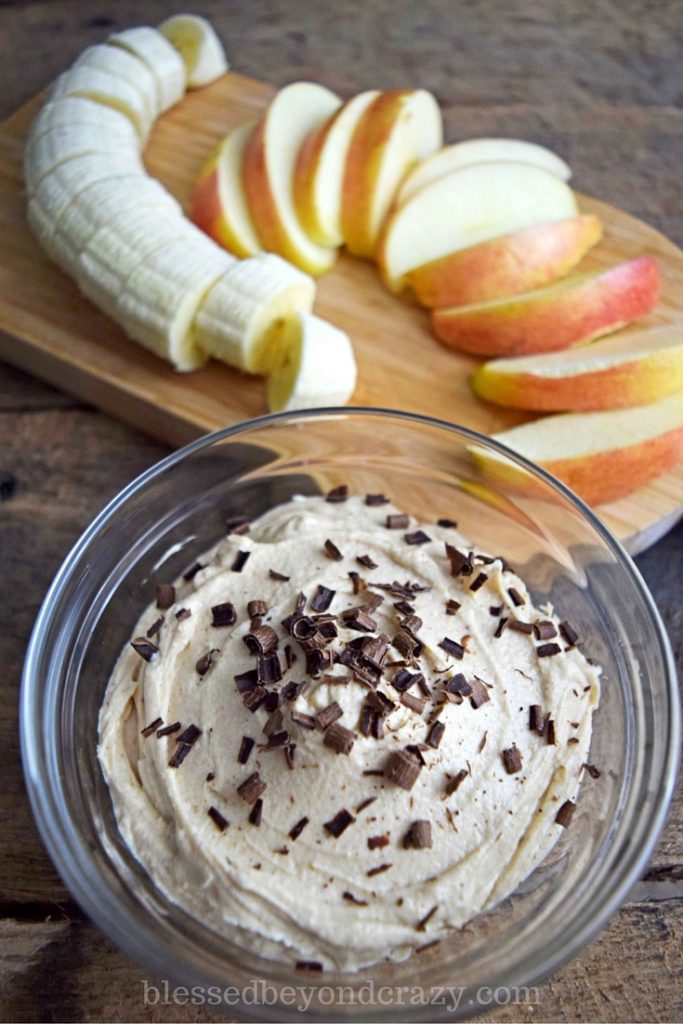 Peanut Butter Dip
Peanut butter dip is sweet enough to be a dessert, healthy enough to be a snack, yet creamy enough to be an appetizer. Technically, this dip could pass as either a mousse or a pudding because it's thick and creamy with a rich peanut butter flavor. Whatever you want to call it or however you classify it, this versatile Peanut Butter Dip is amazing and your kids will quickly fall in love with it!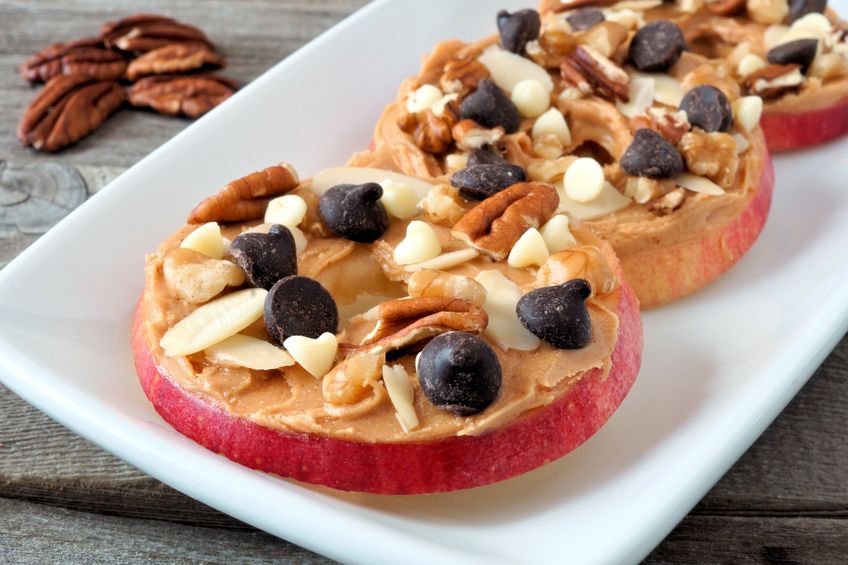 Loaded Apple Slices
Here is a yummy"grab-and-go" snack for those super busy days. Loaded Apple Slices with peanut butter (or other kinds of butter such as almond, cashew, sunflower, etc…), dark and white chocolate chips, pecans and sliced almonds. A healthy snack doesn't get much easier than this.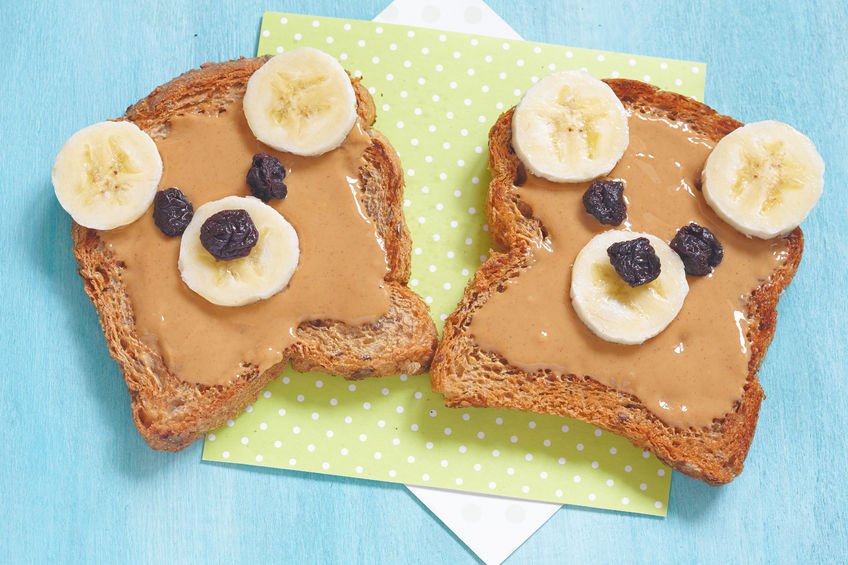 Teddy Bear Toast
How do you turn a simple piece of toast into darling Teddy Bear Toast? Well, after toasting a couple slices of whole wheat bread, slather on some peanut or nut butter, add a few banana slices to make ears and a snout and use raisins to create eyes and a nose. Your child will love coming home to this adorable snack!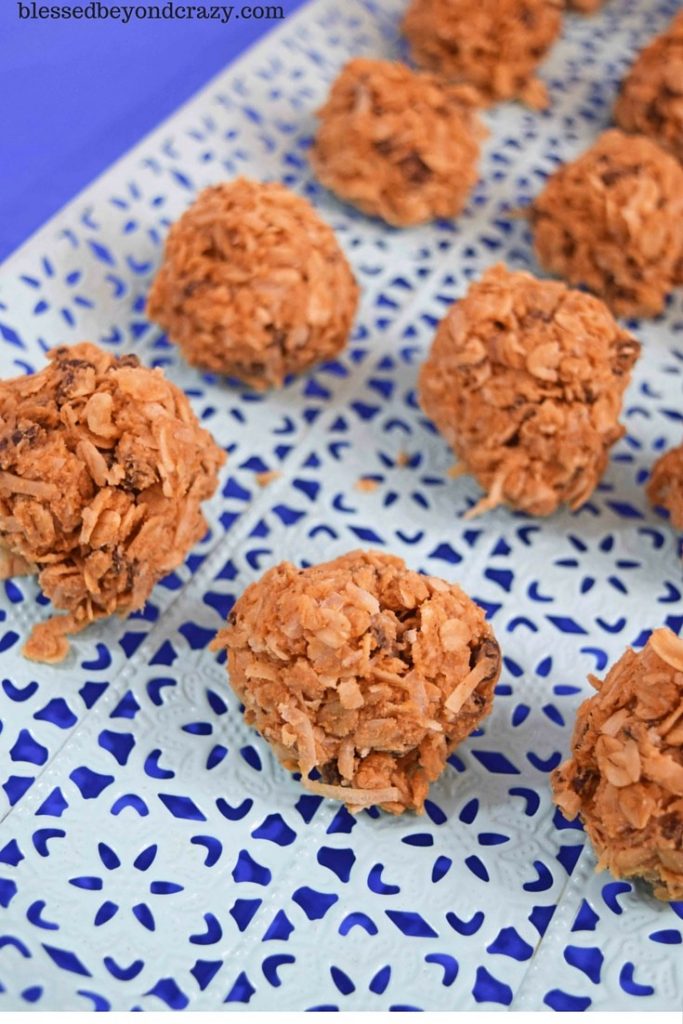 No-Bake Peanut Butter Protein Bites
No-Bake Peanut Butter Protein Bites are an all time favorite in our home. Everyone LOVES them! Why? Because they are made using only four ingredients, each bite is packed with protein, and they are ready in minutes!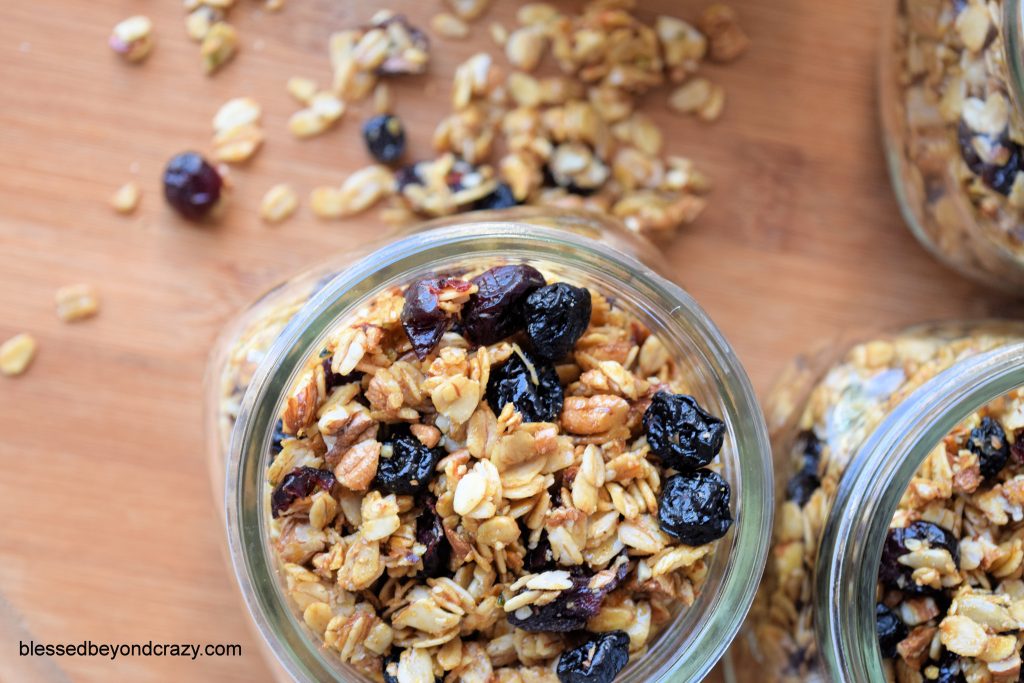 Old-Fashioned Homemade Granola
Old-Fashioned Homemade Granola is always a winning after school snack. Feel free to add a few additional ingredients such as nuts, dark chocolate chips, or shaved coconut. The kids can munch on this tasty treat while they do their homework.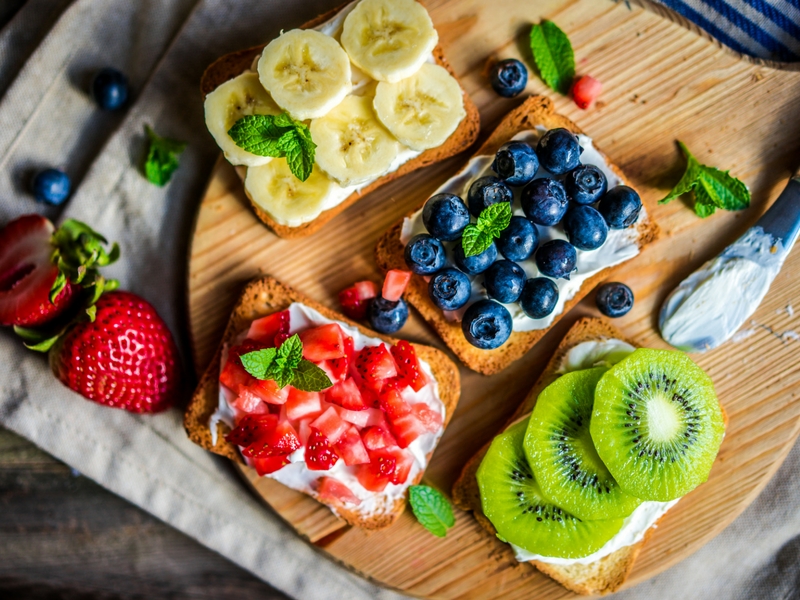 Tasty Toast
Children of all ages love Fruity Toast! Toast several slices of whole wheat bread. Next, slather on your child's favorite flavor of cream cheese spread and top each slice with a variety of fresh fruit. A garnish of fresh mint is optional. Easy peasy and totally delish!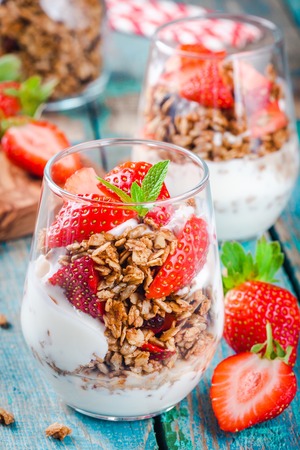 Granola Parfait
Since many kids love the combination of crunchy cereal and fruit, why not turn breakfast into healthy after school snacks? Granola Parfaits are made by filling a parfait glass with layered granola, yogurt, and fresh strawberries or your child's favorite fruit.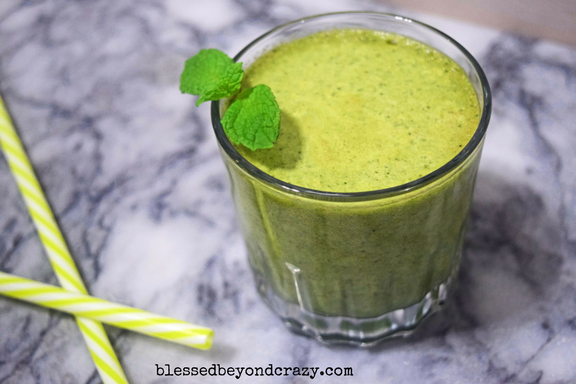 Healthy Chocolate Mint Smoothie
Children naturally seem to love superheroes so this nutritiously simple smoothie is one they will certainly crave. A Healthy Chocolate Mint Smoothie is super easy to make and is naturally dairy-free, gluten-free, and banana-free. Not to mention my kids love it!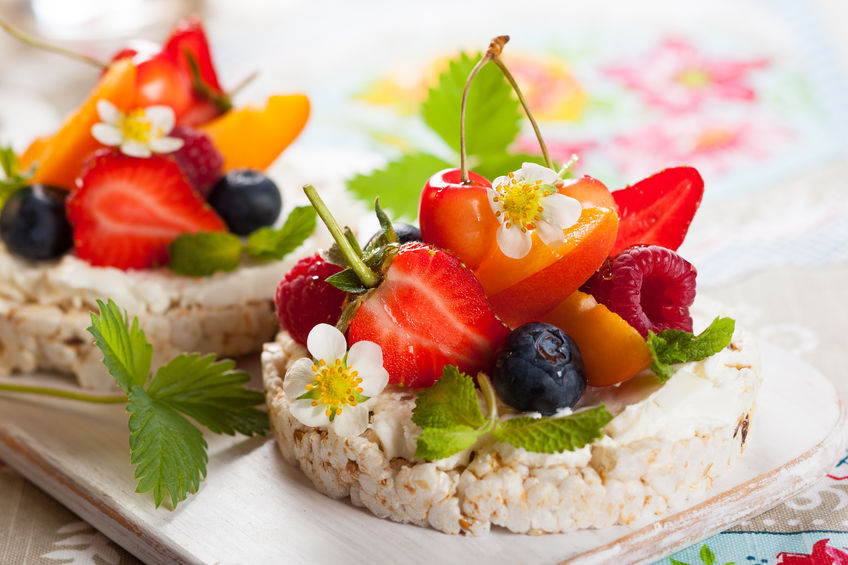 Fruity Rice Cakes
Since children love bright colors, Fruity Rice Cakes are sure to be a hit! Cover rice cakes with spreadable flavored cream cheese, cottage cheese, or nut butter, and a variety of fresh fruit. The garnish is optional and consists of sprigs of fresh mint and a couple edible flowers.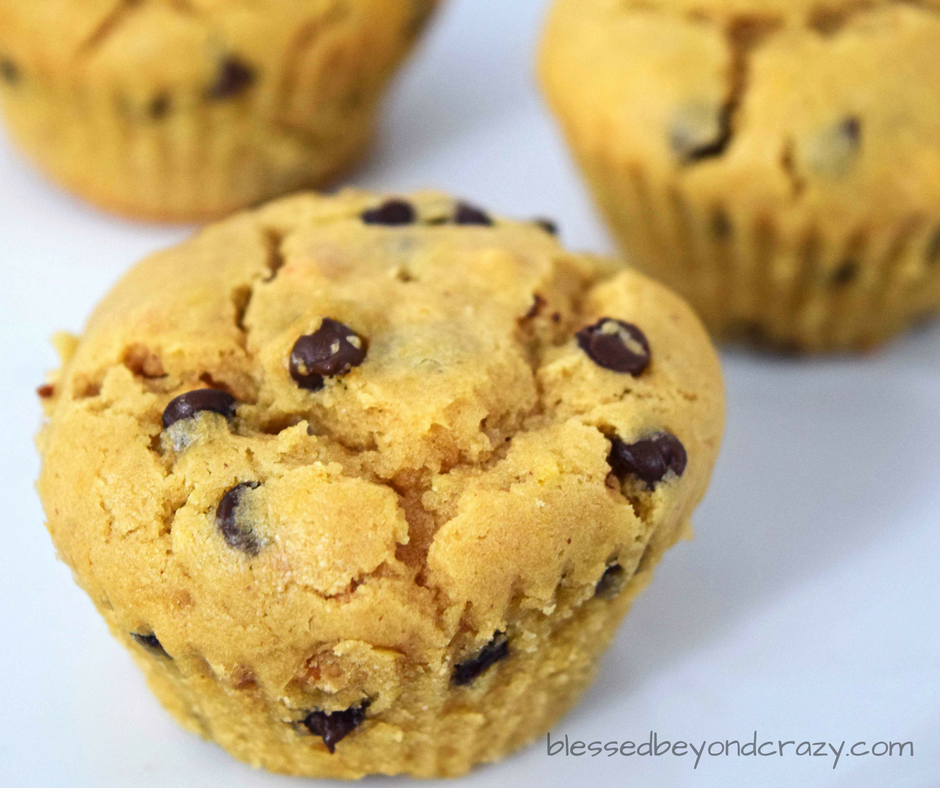 Peanut Butter Muffins
Can you tell that my kids love peanut butter? If you haven't already figured that out from my Peanut Butter Dip, Peanut Butter and Jelly Cookies, or No-Bake Peanut Butter Protein Bites. So if your children love peanut butter as much as mine do, they will love these Peanut Butter Muffins too!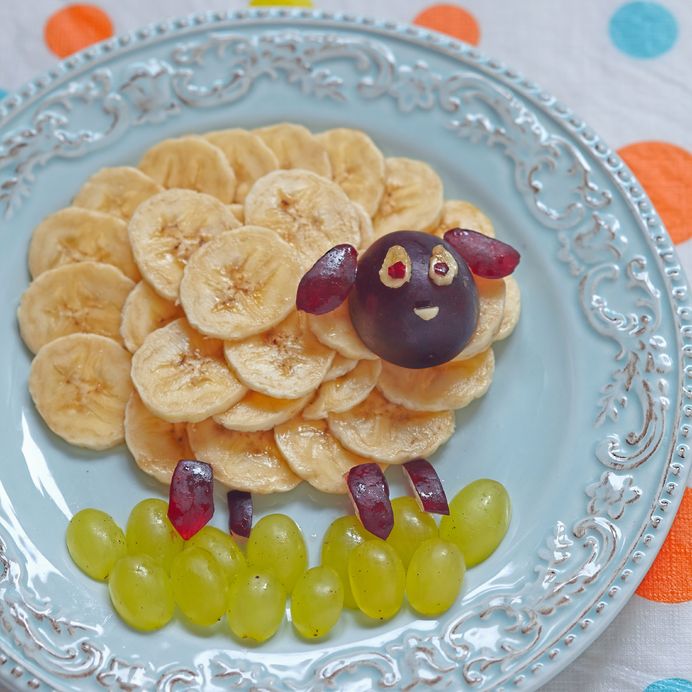 Silly Sheep
All you need to make Silly Sheep are purple and green grapes and a banana. Kids will love being able to eat this snack entirely with their fingers, no cooking required!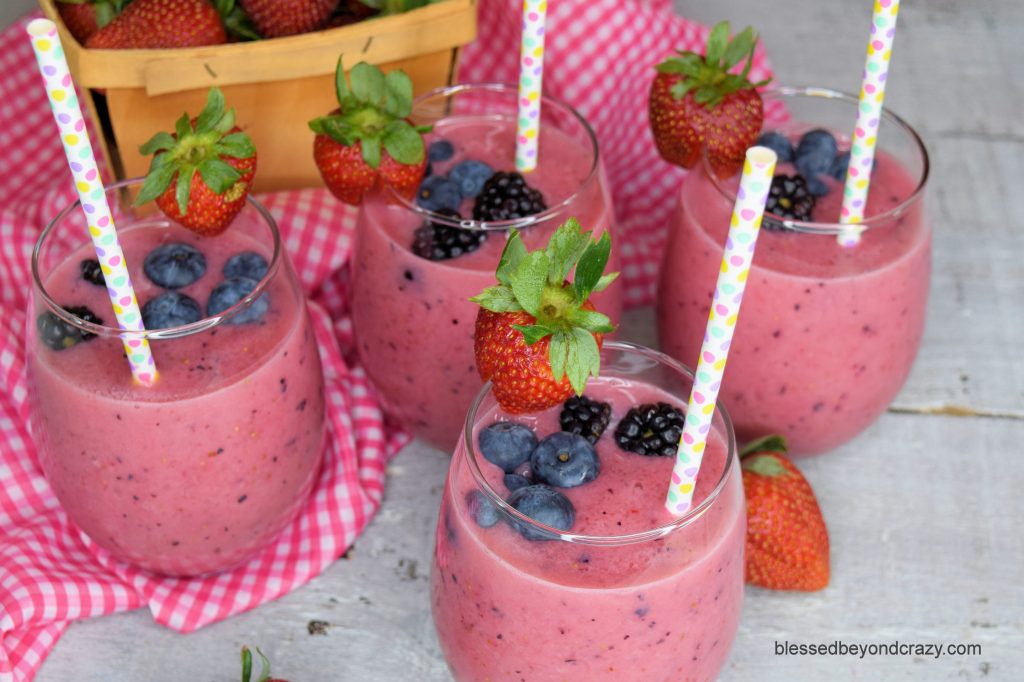 Strawberry Smoothies
Strawberry Smoothies are deliciously refreshing, quick and easy to make, and kids love them any time of the day or any day of the week. Add a few fresh blueberries, blackberries, and strawberries for garnish.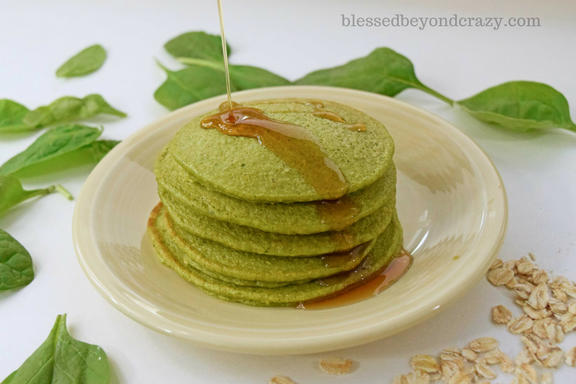 Green Low-Carb Pancakes
Green Low-Carb Protein Pancakes are healthy and full of protein. They are made with more than one surprising ingredient, but they taste just like French Toast! Make a batch for breakfast then freeze a few as an after school snack later in the week! They are perfect as a quick breakfast or delicious snack.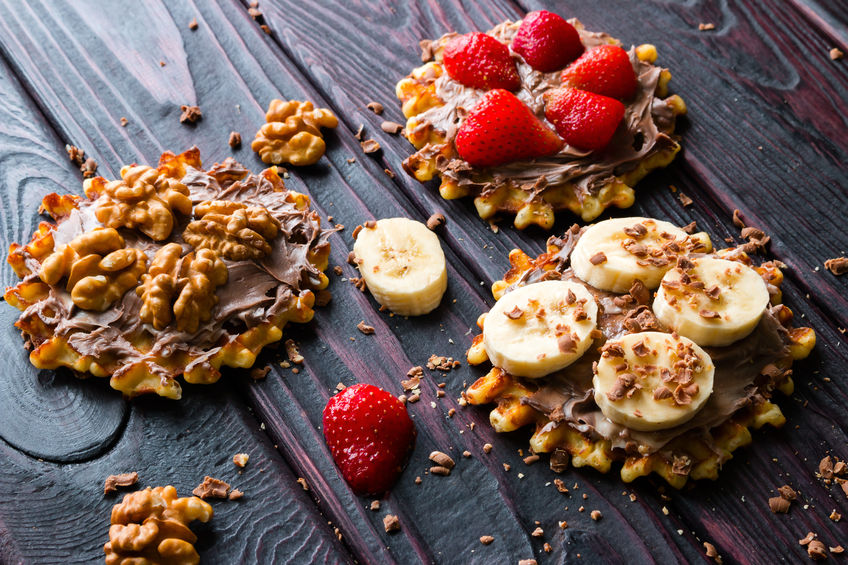 Waffle Mini Bites
Every child seems to love coming home to scrumptious Waffle Mini Bites! Toasted mini waffles are smothered in chocolate nut butter, topped with fruit and nuts and garnished with chocolate shavings. Easy peasy!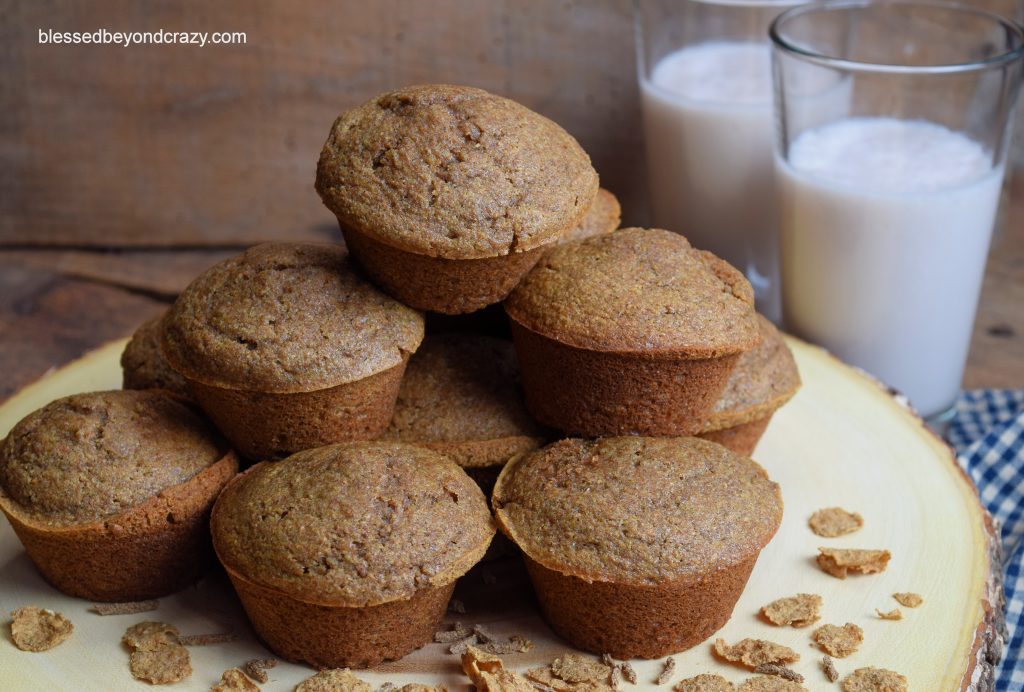 Mom's Bran Muffins
Mom's Bran Muffins are a muffin lovers dream, probably because they are delicious, healthy, kid and picky-eater approved and a loving friend to our bowels! These muffins freeze well too. Just whip up a batch, freeze, then thaw a couple muffins whenever you want to serve them.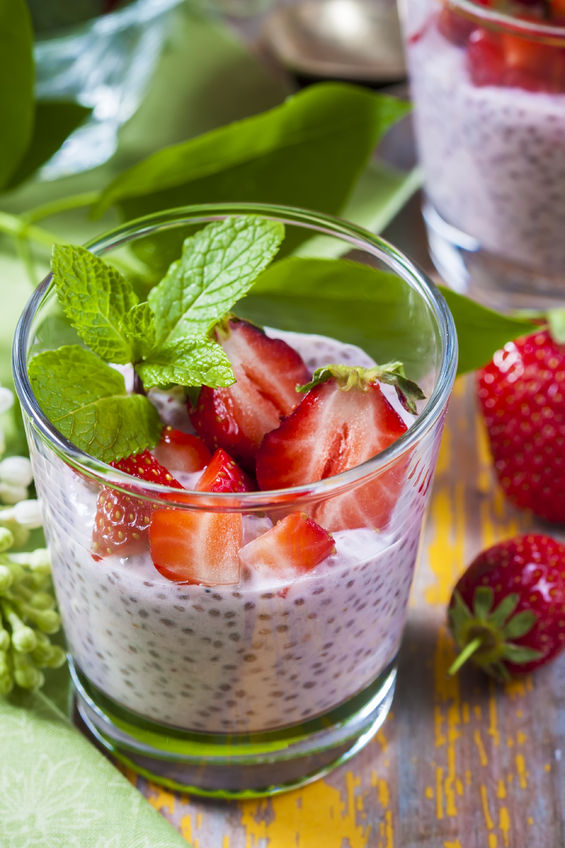 Strawberry Pink Chia Pudding
Strawberry Pink Chia Pudding is delicious and naturally gluten-free, dairy-free, vegan, vegetarian, paleo, and can easily be made Whole30 compliant. Kids love the creamy texture and pink color too! Again, you can use fresh mint as a garnish.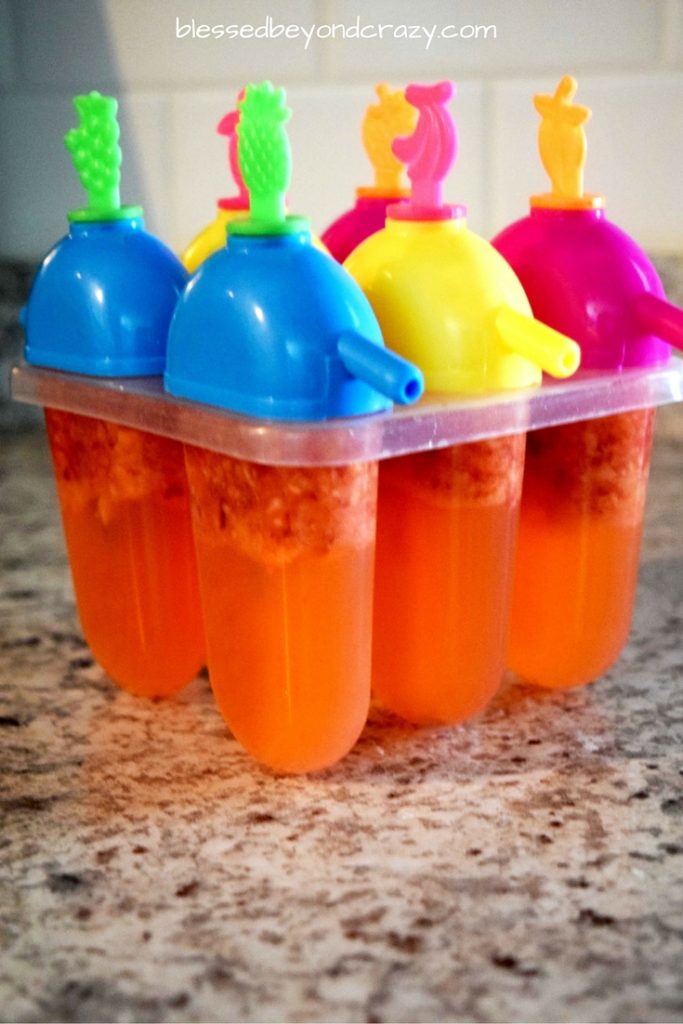 Strawberry Lemonade Popsicles
This recipe is extremely fast and easy–like less than 2 minutes from start to finish! In the morning, throw all of the popsicle ingredients into a blender and pulsate a few times, then pour the mixture into popsicle molds and place in the freezer. When the kids get home from school, Strawberry Lemonade Popsicles will be waiting for them!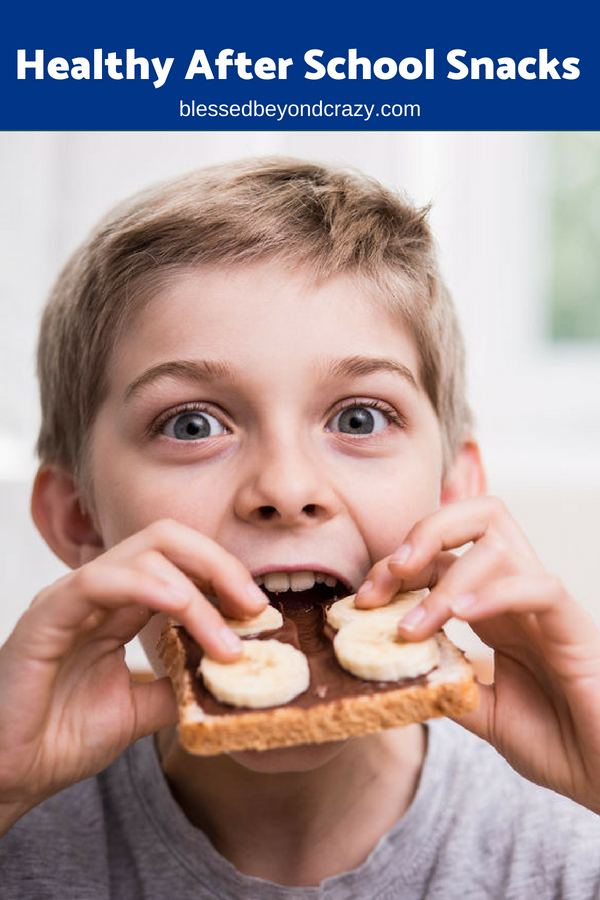 What's your child's favorite after school snack?
Don't Forget! Pin It! 🙂
Anna & Linda
More great ideas: