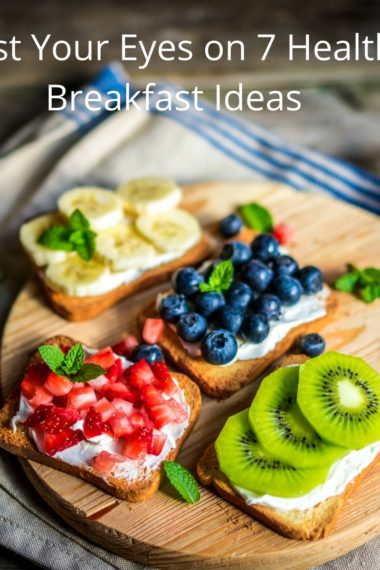 If you love starting the day right, then Feast Your Eyes on 7 Healthy Breakfast Ideas!
A great breakfast doesn't have to be boring. It can be flavorful, colorful and help you start your day energized and ready to go. Just Feast Your Eyes on 7 Healthy Breakfast Ideas!
To help support our blogging activities, our site contains affiliate links. If you make a purchase from a link on our site, we may receive a small percentage of that sale, at no extra cost to you. Blessed Beyond Crazy is a participant in the Amazon Services LLC Associates Program, an affiliate advertising program designed to provide a means for sites to earn advertising fees by advertising and linking to amazon.com.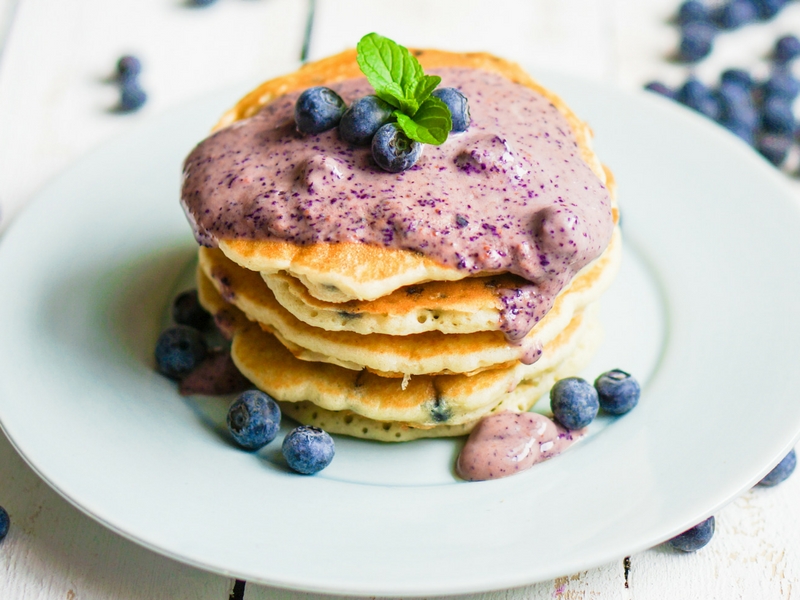 Low-Carb, High-Protein Pancakes
Pancakes are the most requested breakfast food at my house. So, dust off your griddle and let's make a stack of delicious low-carb, high-protein blueberry pancakes with blueberry sauce!
Here is what you'll need:
1 cup old-fashioned rolled oats
1 cup low-fat cottage cheese
3 eggs
1/4 teaspoon cinnamon
1/8 teaspoon nutmeg
1/4 teaspoon vanilla
3/4 cup fresh blueberries, divided
Topping: pure maple syrup or 6-ounces of low-fat blueberry yogurt
Place oats, cottage cheese, eggs, cinnamon, nutmeg, and vanilla in a blender. Blend just until ingredients are well combined. Gently fold in 1/2 cup blueberries. Pour batter by 1/4 cupfuls onto a hot griddle. When bubbles start to form on the top flip to the other side. Remove from heat when golden brown. Serve with syrup or create a sauce by lightly mashing the remaining 1/4 cup of blueberries and mixing them into low-fat blueberry yogurt.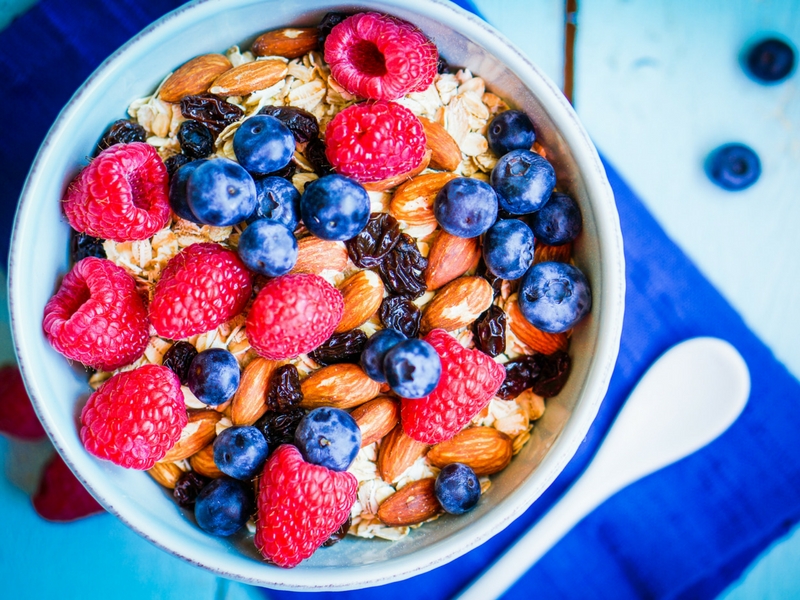 Whole Grain Oats
Oatmeal is a whole grain powerhouse that's loaded with wonderful nutrients that our body needs. Oatmeal can give you a boost of energy because it is slow to digest and therefore tends to cause a slow rise in glycemic levels. Plus, it's quick and easy to fix. Use gluten-free oats if you are on a gluten-free diet.
Just grab a bowl and pour in approximately 1 cup quick oats. Cover oats with boiling hot water and a sprinkle of sea salt, stir, and let sit for 5 minutes. Stir again and top with fresh raspberries, blueberries, raisins, and almonds. For overnight oatmeal, use old-fashioned rolled oats and refrigerate overnight.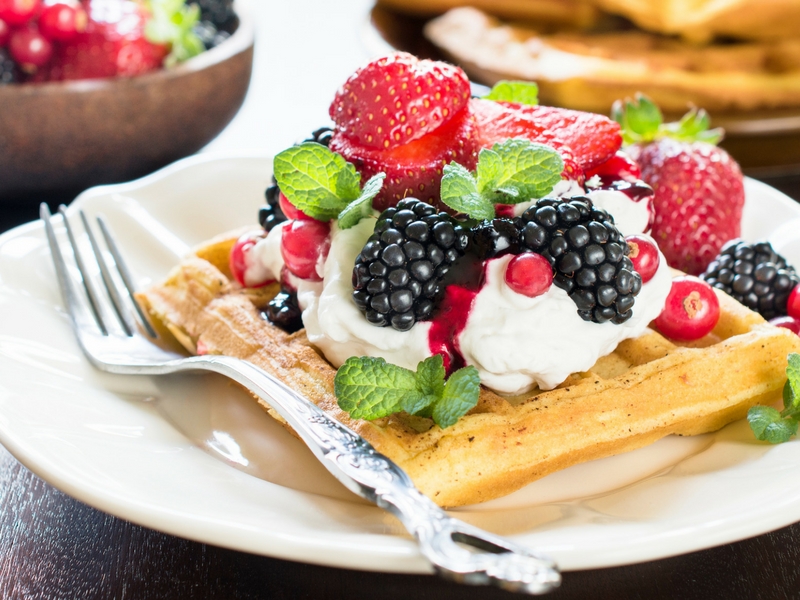 Waffles
Naturally, waffles are on our list of healthy favorite breakfast ideas. They are fun to make and even more fun to eat, especially when they have a healthy twist and are topped with yummy fruit!
Here is what you'll need:
1-3/4 cups all-purpose flour
3 teaspoons baking powder
1/2 teaspoon salt
2 large eggs, separated
1-3/4 cups fat-free milk
1/2 cup canola oil
1/4 cup applesauce
low-fat whipped topping
fresh berries
In a mixing bowl, combine flour, baking powder, and salt. In another mixing bowl combine egg yolks, milk, oil, and applesauce. Add wet ingredients to the dry ingredients and stir just until the mixture is combined. In a separate mixing bowl, beat egg whites until stiff peaks form. Fold into batter. Cook in a preheated waffle iron until golden brown. Garnish with a dollop of whipped cream and fresh berries.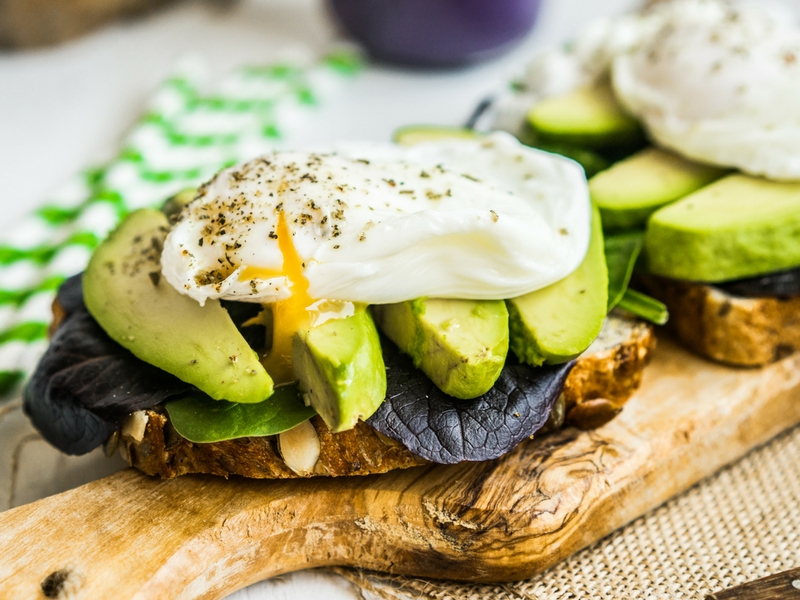 Multi-Grain Bread
You'll need a toaster for this next healthy breakfast idea. Start by toasting a couple of slices of your favorite healthy multi-grain bread. Top each piece of toast with crisp green leaf lettuce or spinach, slices of avocado, and a poached egg sprinkled with black pepper.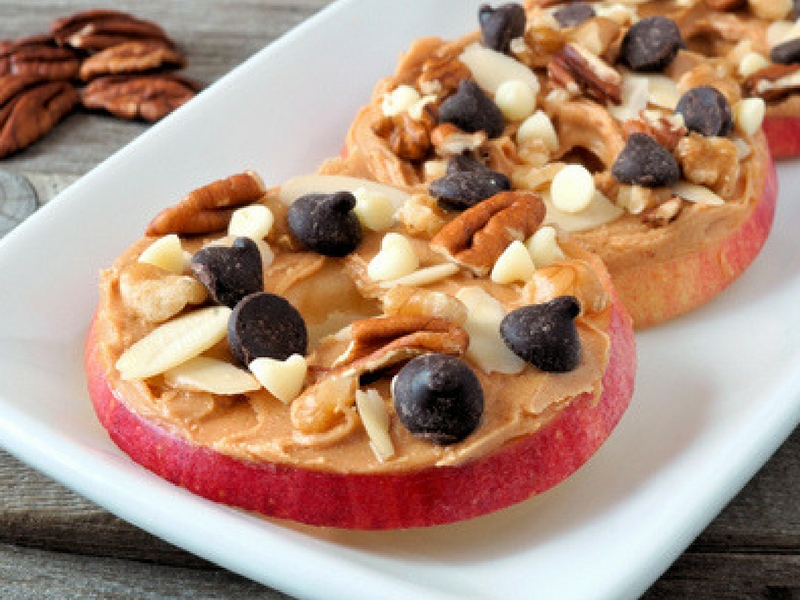 Apple Slices
For those mornings when you really need something quick try this apple breakfast! With a paring knife, carefully cut apples into semi-thin slices. Slather on peanut or almond butter and garnish with dark chocolate chips, chopped pecans, and almond slices. This scrumptious breakfast also makes a great afternoon snack for the kiddos.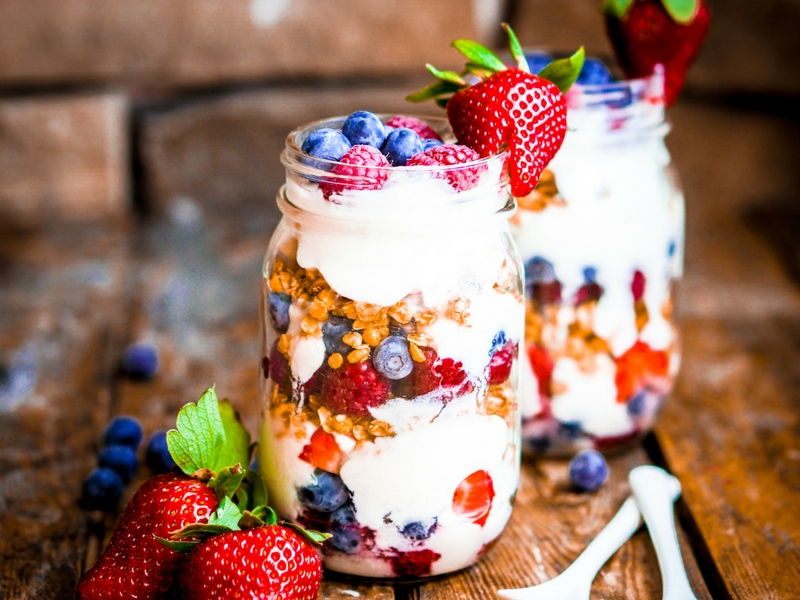 Breakfast Parfaits
Overnight breakfast parfaits are perfect to make the night before. Grab a few wide-mouth Mason jars and layer granola (or whole-grain groats), your favorite low-fat yogurt, and a variety of fresh fruit. Refrigerating the parfaits overnight allows the granola to soften so the next morning you can simply grab a parfait and go. Breakfast is served!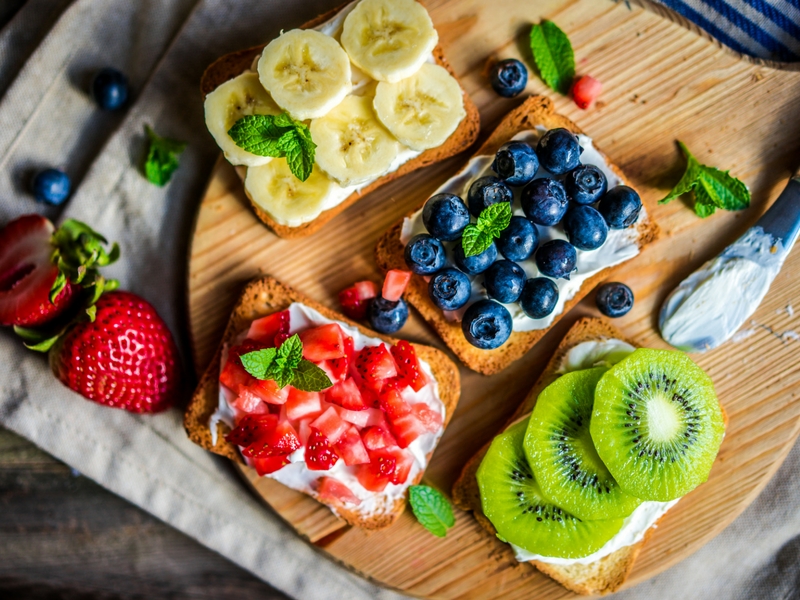 Toast
This scrumptious breakfast begins by toasting slices of your favorite whole-wheat bread. Next, slather on your favorite flavor of cream cheese spread and top with a variety of fresh fruit. Garnish with fresh mint. Easy peasy and totally delish!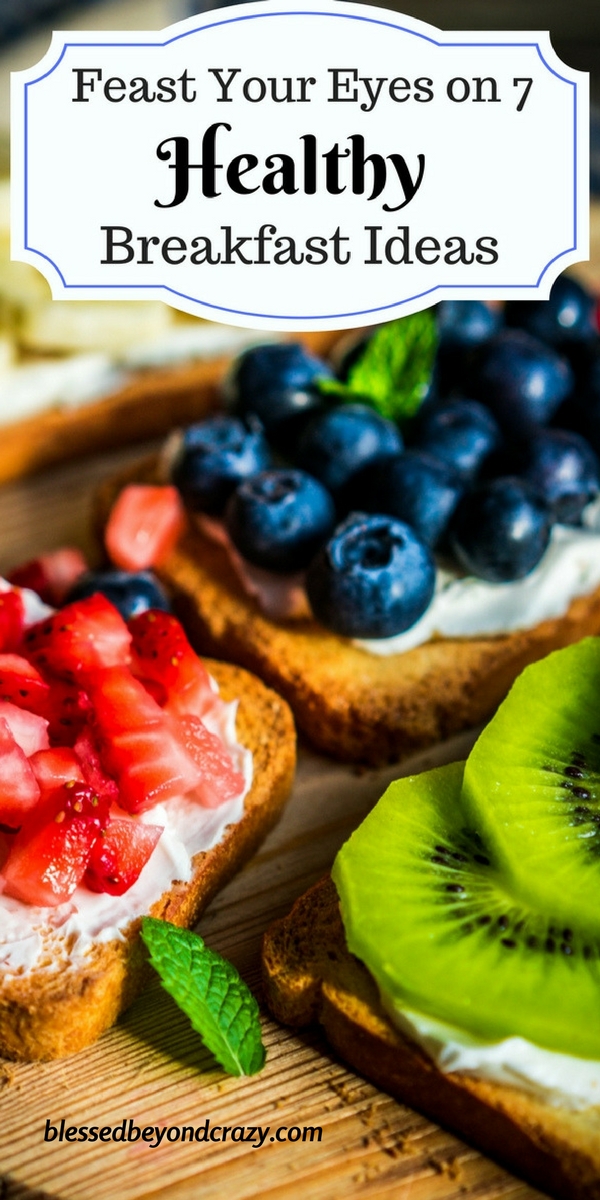 Which are your favorite healthy breakfast ideas? Enjoy creating a healthy breakfast each and every morning.
Linda
More great ideas: