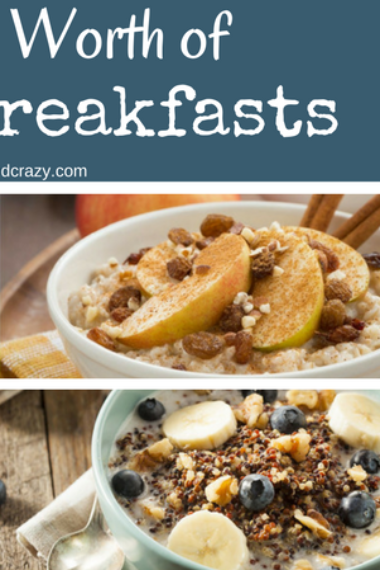 I think by now we have all heard that breakfast is the most important meal of the day. It is important to eat something shortly after we wake up. It's also important to have a high-protein breakfast to keep us going all morning.
I have recently declared war on cereal in my house… now you might be wondering what in the world is wrong with cereal.
Well, my kids love it, it is fast and easy. But then I noticed that by 9:30 am they were starving and wanted to snack all morning until lunch.
So here is my problem with cereal: it's not healthy, it's not filling (my kids wanted snacks an hour later!), it's basically sugar, and somehow it always ended up all over my floor.
I'm saving cereal for snack time, not breakfast.
Getting in the habit of eating a healthy breakfast can be challenging. So I'm giving you a week's worth of healthy breakfast to help you get started or hopefully make breakfast easier for you!
To help support our blogging activities, our site contains affiliate links. If you make a purchase from a link on our site, we may receive a small percentage of that sale, at no extra cost to you. Blessed Beyond Crazy is a participant in the Amazon Services LLC Associates Program, an affiliate advertising program designed to provide a means for sites to earn advertising fees by advertising and linking to amazon.com.
Healthy Breakfast, Day 1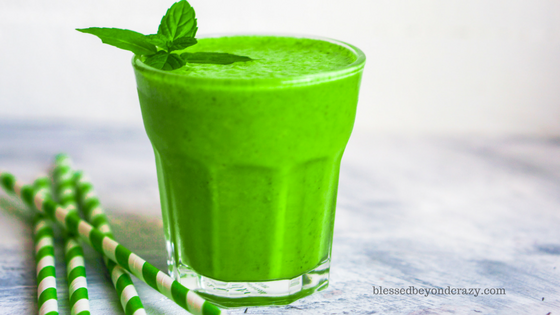 Most days this is my breakfast. I add plain Greek yogurt and protein powder for extra protein, so it will keep me full all morning. It's so refreshing and the coconut water helps keep me hydrated!
Healthy Breakfast, Day 2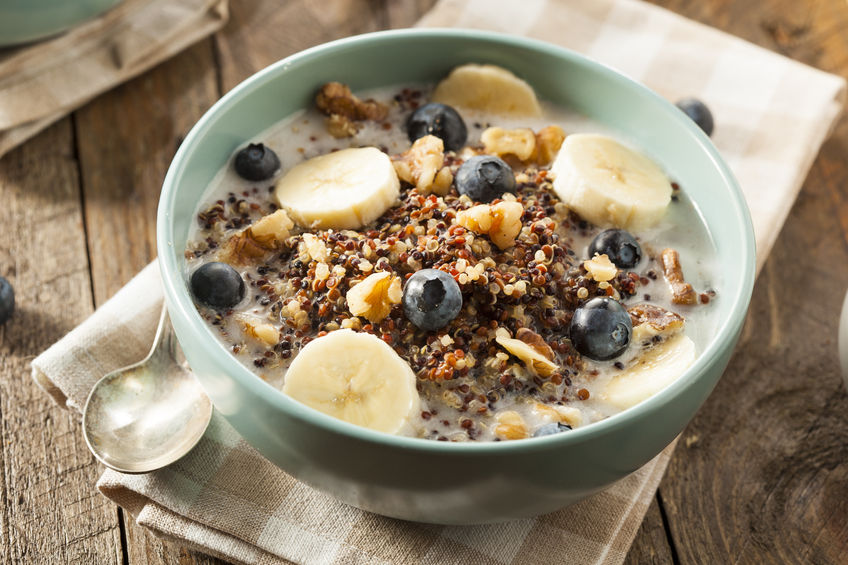 These are not only super yummy, but they are also nutritious, hearty and a great way to start the day. Plus they are gluten-free, vegan, vegetarian, and dairy-free! Quinoa seeds are an excellent source of protein; containing all nine of the essential amino acids that our bodies need. In addition, quinoa is a good source of fiber, iron, and magnesium and is naturally gluten-free.
Healthy Breakfast Day 3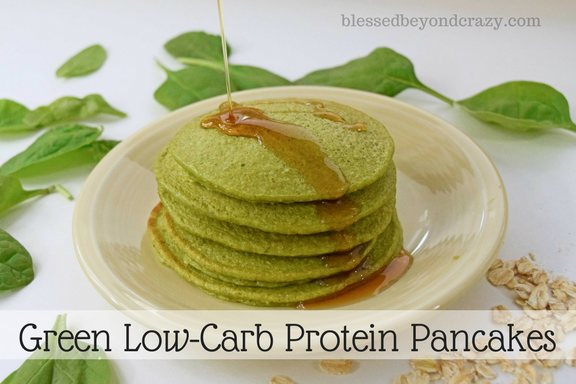 Green Low-Carb Protein Pancakes — Healthy and easy to make low-carb yet full of protein pancakes. Made with more than one surprising ingredient! BUT they taste just like French Toast! You'll have to eat these to believe it! As the video shows, these are combined in a blender, so they can be made quickly!
Healthy Breakfast Day 4
Quick and Healthy Egg and Veggie Skillet Breakfast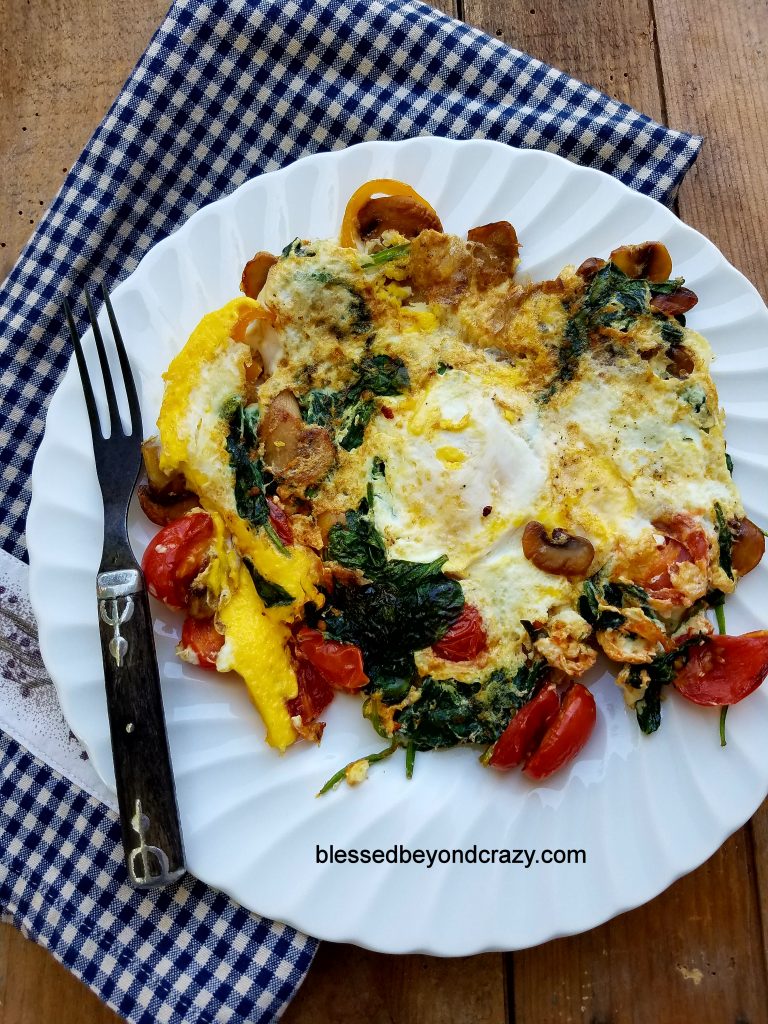 A high-protein breakfast loaded with vegetables is a sure way to start your day off right. Add your favorite vegetables or whatever you currently have in your kitchen. All made in the same skillet, this is a quick breakfast!
Healthy Breakfast Day 5
Can't resist carbs? I feel ya! Make these healthy muffins to satisfy those cravings, yet you will still be eating a healthy breakfast. These are also great to make the day before, then in the morning you can just grab a muffin and go! Also, muffins are perfect with your morning cup of coffee!
Healthy Breakfast Day 6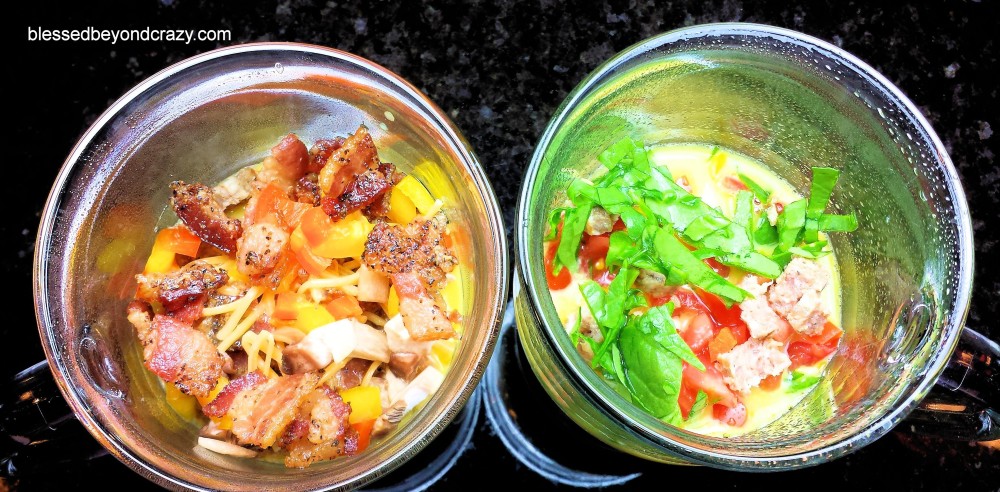 These are made in the microwave, which makes them a quick breakfast and doesn't dirty up a skillet (<- fewer dishes is always a win!). You can make each family member's with their own favorite ingredients, so everyone is happy! Eggs, vegetables, and meat make this healthy and high-protein, perfect way to start your day!
Day 7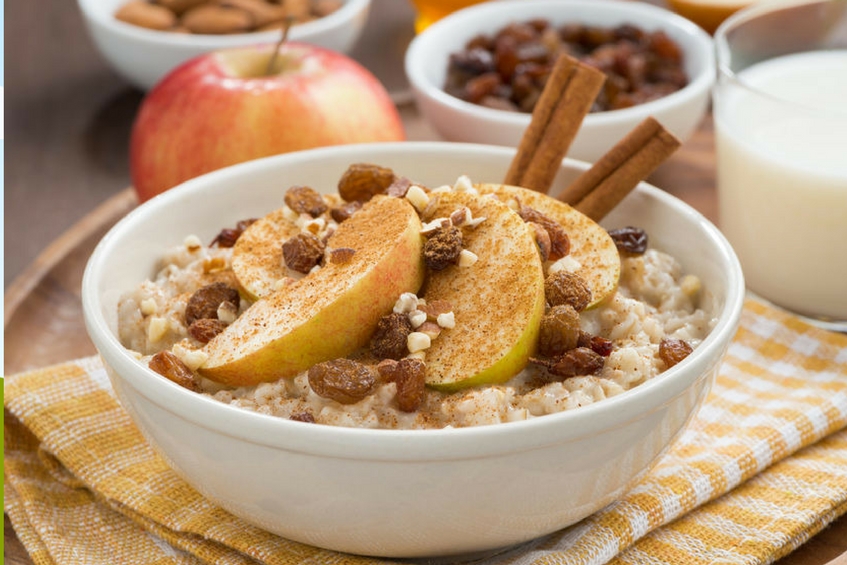 A breakfast option that tastes just like apple pie?!?! YES, please! You probably think I have lost my mind when I tell you that you can make oatmeal that tastes just like apple pie! Once you make this yummy breakfast, you'll probably crave this oatmeal, just like I do. Seriously, give it a try! Maybe the next time you get a pie craving, you will whip up a batch of this oatmeal and prevent that diet catastrophe.
Congratulations on making it a whole week of eating healthy for breakfast!
Oh! I've got you covered for Week 3 too!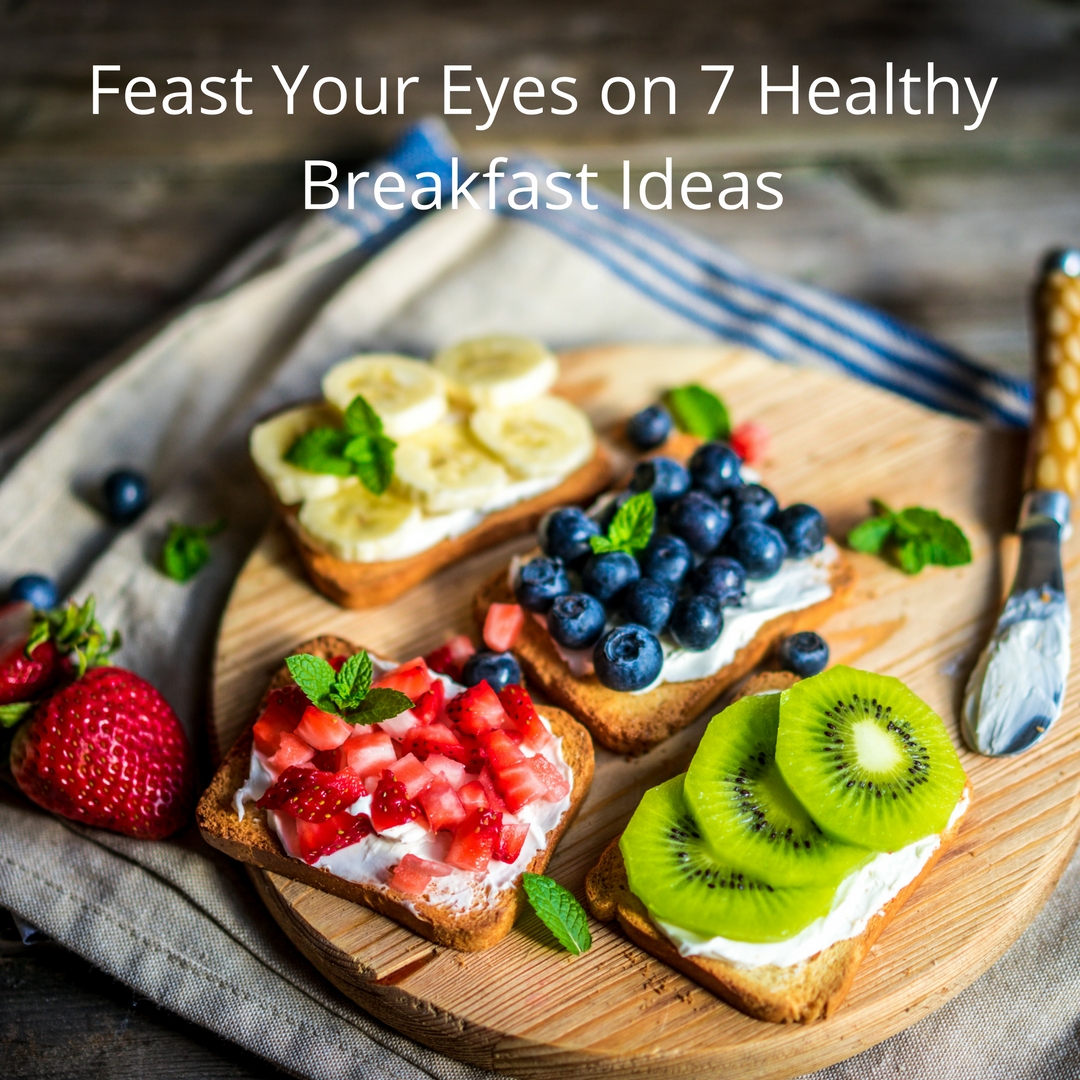 Be sure to check out our entire Breakfast library! There are many other healthy breakfast ideas that are not mentioned in this post!
Enjoy!
Anna
Don't forget to Pin it!