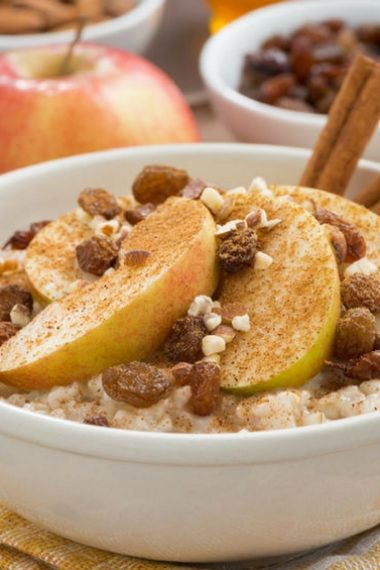 Do you ever get a craving for apple pie? I know I do! Because I love the actual pie so much, I decided that I wanted it for breakfast too. Therefore, I present to you Apple Pie Oatmeal!!!

To help support our blogging activities, our site contains affiliate links. If you make a purchase from a link on our site, we may receive a small percentage of that sale, at no extra cost to you. Blessed Beyond Crazy is a participant in the Amazon Services LLC Associates Program, an affiliate advertising program designed to provide a means for sites to earn advertising fees by advertising and linking to amazon.com.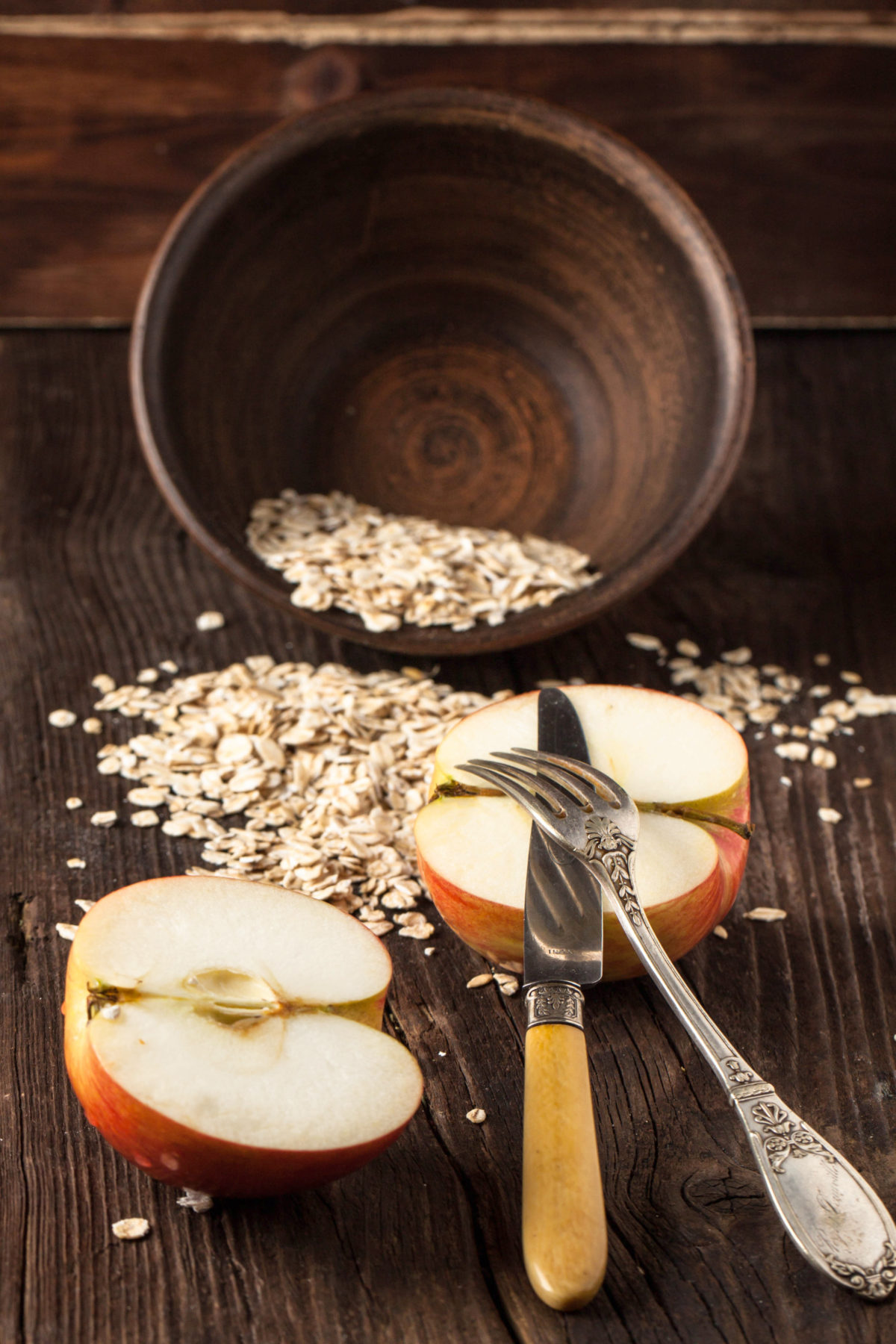 You probably think I have lost my mind when I tell you that you can make oatmeal that tastes just like apple pie! Once you make this yummy breakfast, you'll probably crave this oatmeal just like I do. Seriously, give it a try!
Maybe the next time you get a pie craving you will whip up a batch of this oatmeal and prevent that diet catastrophe (or as my logic goes: Save those calories for ice cream!!! )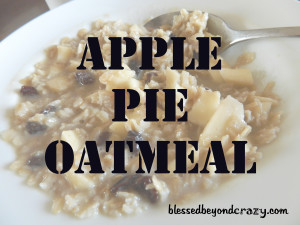 First of all, let's talk about a few scrumptious, healthy ingredients that everyone almost always has on hand:
Vanilla: I don't know what vanilla does to this oatmeal, but it steps it up to a whole new level! Please do not omit this!
Butter: Just a pat; make sure you use REAL butter! None of that almost-plastic stuff.
Raisins: I'm not a huge raisin fan. So even if you don't like raisins, I encourage you to give them a try in this recipe.
Cinnamon: Sprinkle on ground cinnamon to taste.
Oats: Most of all, good old-fashioned rolled oats are especially relevant!
*As always if you are on a gluten-free diet, please make sure you are using certified gluten-free oats.
A delicious and healthy breakfast option.
Ingredients
1 cup water
1/2 cup old fashioned oats (GF Option: use certified gluten free oats)
1/2 tablespoon butter
1/2 tablespoon coconut oil (optional)
1 teaspoon vanilla (GF Option: use gluten free vanilla)
1/2 teaspoon cinnamon
2 tablespoons brown sugar or maple syrup (more or less to taste)
1/2 apple, peeled and diced
1/4 cup raisins
Instructions
Bring water to a bowl.
Add oatmeal and reduce heat to medium-low.
Stir occasionally until oatmeal is cooked and water is absorbed.
Add the rest of the ingredients to oatmeal and stir. Serve.
While I could eat this Apple Pie Oatmeal almost every morning it is nice to change things up a bit once in a while. (I also have a bowl of this oatmeal sitting here beside me while I multi-task and write this blog post! Hence, I need to hurry!)
Another easy way to dress up oatmeal is to add blueberries, whole or slivered almonds, walnuts, cranberries, golden raisins, or your favorite toppings. 
Overnight Apple Pie Oatmeal is yet another fabulous way to make breakfast. Rather than cooking the oats, simply layer all of the ingredients (along with a little milk) in a Mason jar. Place the jar in your refrigerator overnight and in the morning you can grab it and go! Seems to me like it doesn't get much easier than that.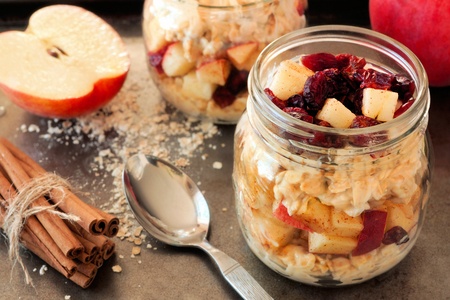 Most of all, oatmeal is super versatile and super healthy, so consequently, that makes it a great start to your day! As much as I personally love this oatmeal, my children do too! As a result, it's time to go shopping and buy more old-fashioned oats! 
Finally, I'm ready to enjoy a big bowl of oatmeal! 🙂
Anna
Disclaimer: Manufacturers' formulations and policies may change at any time, therefore it's important to always read product labels yourself and contact the manufacturer with concerns. We have found that most companies are eager to help answer your questions.
More great recipes: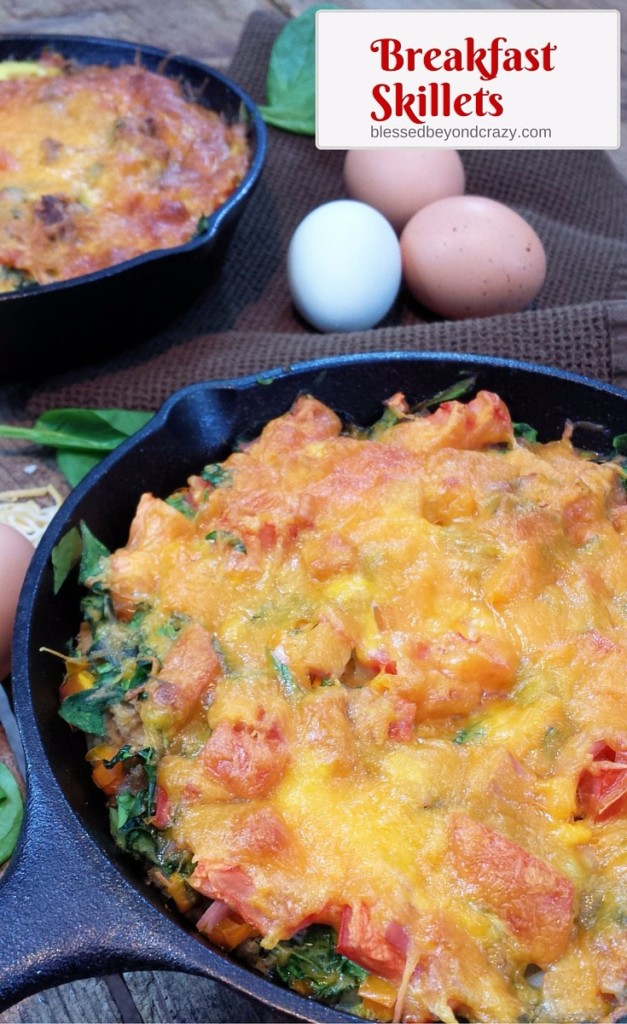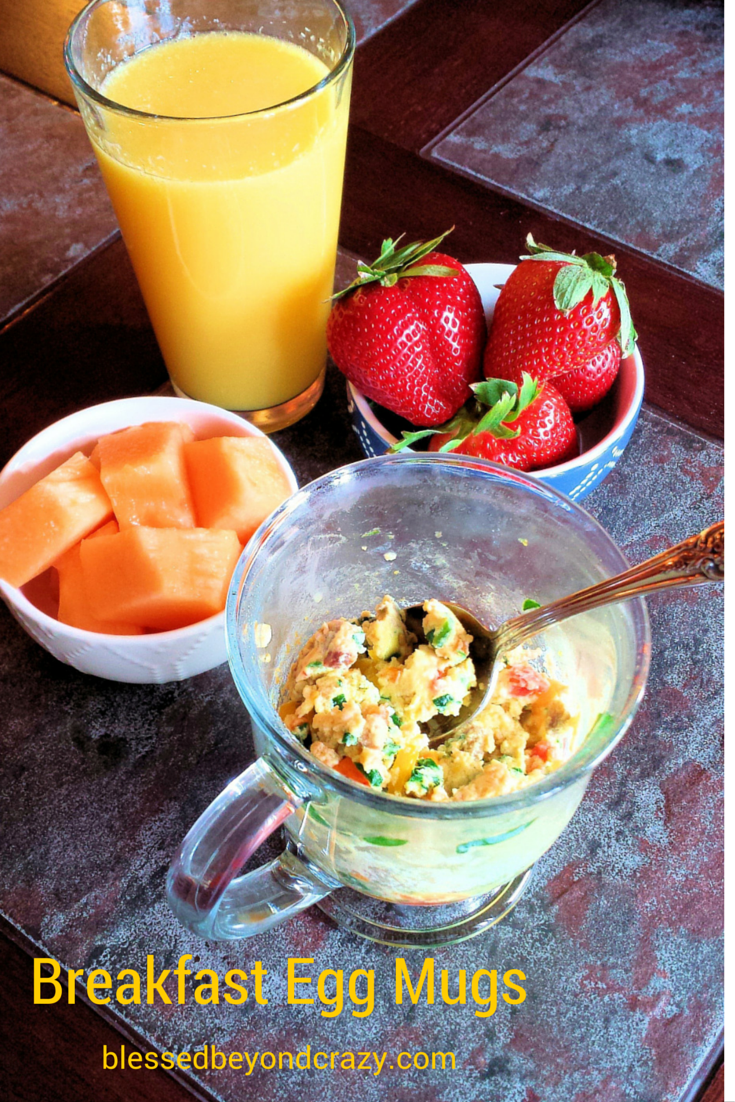 15 Delicious Blueberry Recipes for Breakfast