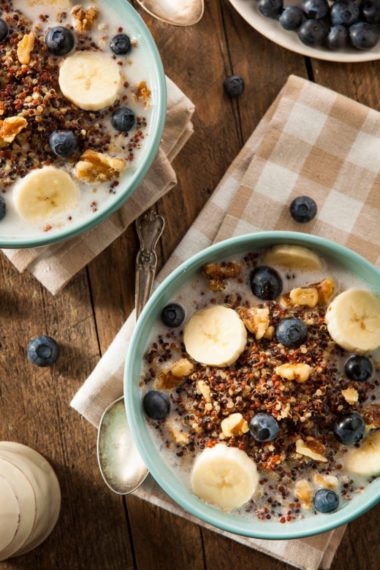 Many people seem to get into a rut and eat the same thing over and over for breakfast. I sure do. That's why today's post is so exciting because we are featuring something just a bit different. Healthy Quinoa Breakfast Bowls are not only super yummy, but they are also nutritious, hearty, and a great way to start the day. Plus they are gluten-free, vegan, vegetarian, and dairy-free!

To help support our blogging activities, our site contains affiliate links. If you make a purchase from a link on our site, we may receive a small percentage of that sale, at no extra cost to you. Blessed Beyond Crazy is a participant in the Amazon Services LLC Associates Program, an affiliate advertising program designed to provide a means for sites to earn advertising fees by advertising and linking to amazon.com.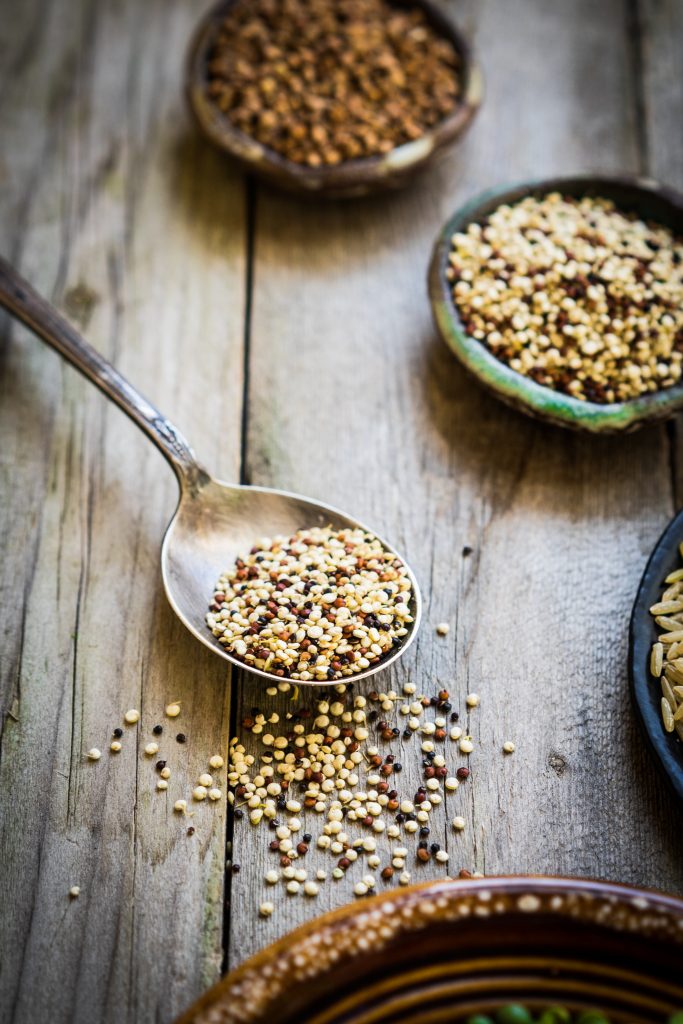 Before we go any further, let's take a moment and talk about the main ingredient in Healthy Quinoa Breakfast Bowls. Quinoa seeds are an excellent source of protein; containing all nine of the essential amino acids that our bodies need. In addition, quinoa is a good source of fiber, iron, and magnesium and is naturally gluten-free.
There are over 100 different varieties of quinoa. White, red, and black seem to be the most common. Tri-colored or rainbow quinoa is a special blend of white, red, and black varieties of quinoa.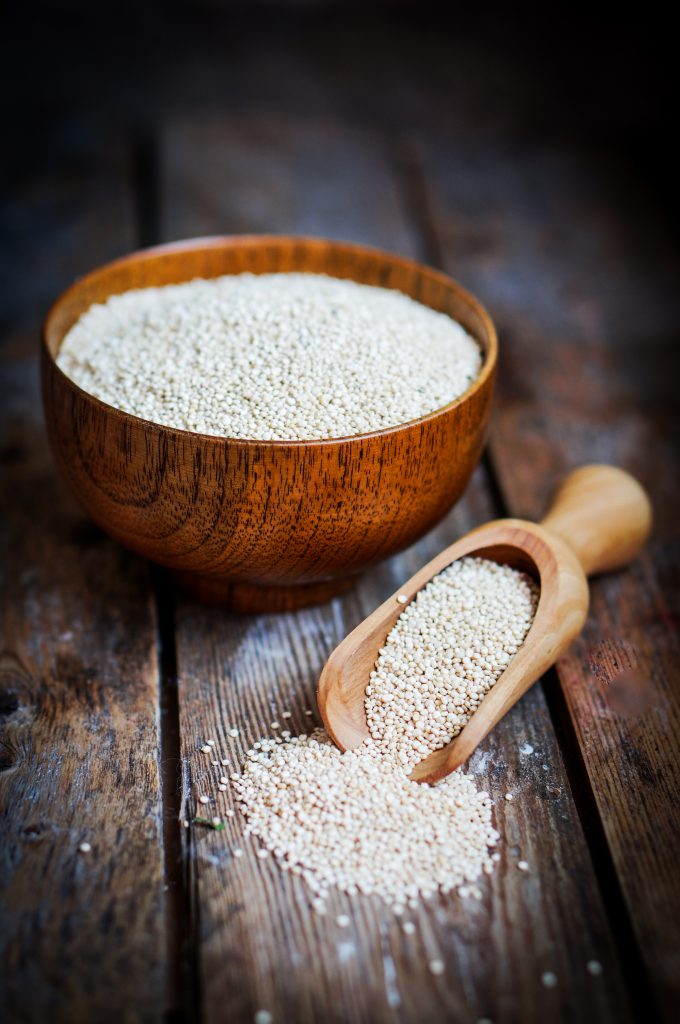 White quinoa has a delicate taste, has a light texture, and seems to be the easiest to find in stores. It is also the fastest cooking quinoa.
Red quinoa has a richer taste, slightly chewy texture, and turns a brownish color when cooked. This type tends to retain its shape the best when cooked and usually takes 3 – 4 minutes longer to cook than white quinoa.
Black quinoa has a little more earthy/sweet taste than white or red quinoa. It may require 5 – 6 more minutes of cooking time than white quinoa.
Quinoa seeds have a natural coating that can be bitter to the taste, therefore best results are achieved when it is thoroughly rinsed using a fine mesh strainer before cooking.
To cook quinoa, bring 2 cups of water to a boil, then stir in 1/4 teaspoon salt and 1 cup quinoa. Turn the heat down, cover and simmer for 15 – 20 minutes, or until the liquid is absorbed. When quinoa has "popped" or appears puffy, it's ready. Next, fluff it up a bit with a fork and serve warm, or allow it to cool to room temperature. NOTE: 1 cup dry quinoa = 3 to 4 cups cooked quinoa (depending on the variety).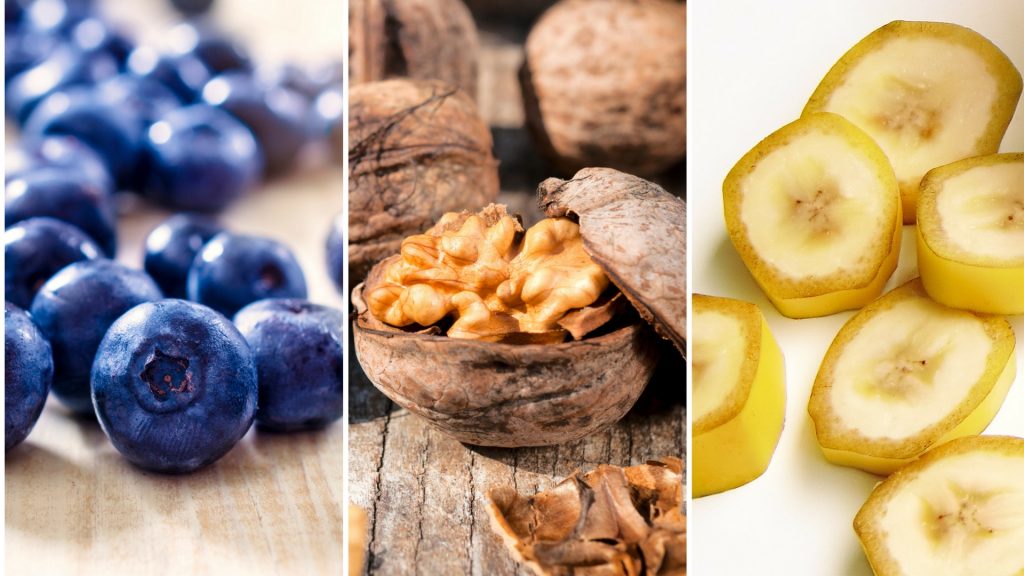 So now that you know how to cook quinoa, let's move on to the other ingredients. Fresh blueberries, walnuts, and bananas make the perfect garnishment to Healthy Quinoa Breakfast Bowls, although you can certainly use any type of fruit and nuts. For even more fiber, consider stirring in 1 tablespoon of ground flax or flax seeds. You may also want to add a sprinkle of cinnamon and nutmeg and sweetener of choice.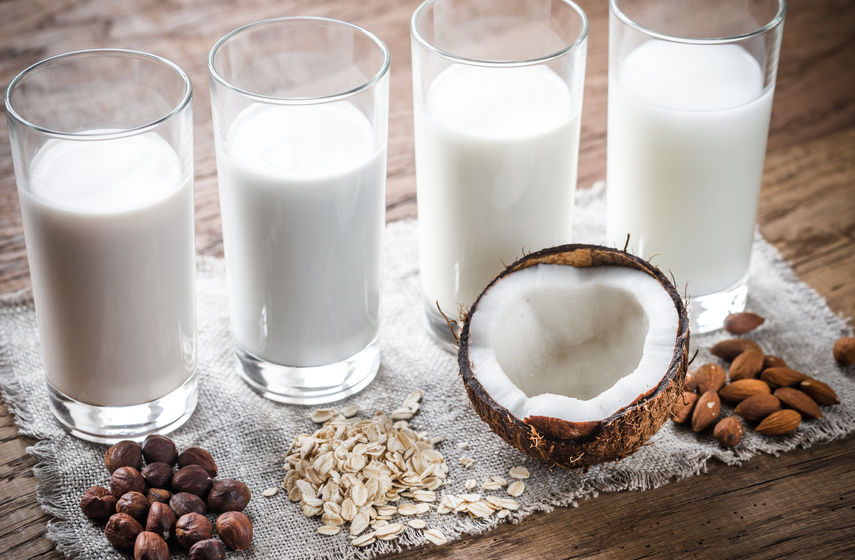 Anyone on a dairy-free diet can easily substitute cow's milk with any one of these 12 Non-Dairy Milk Alternatives.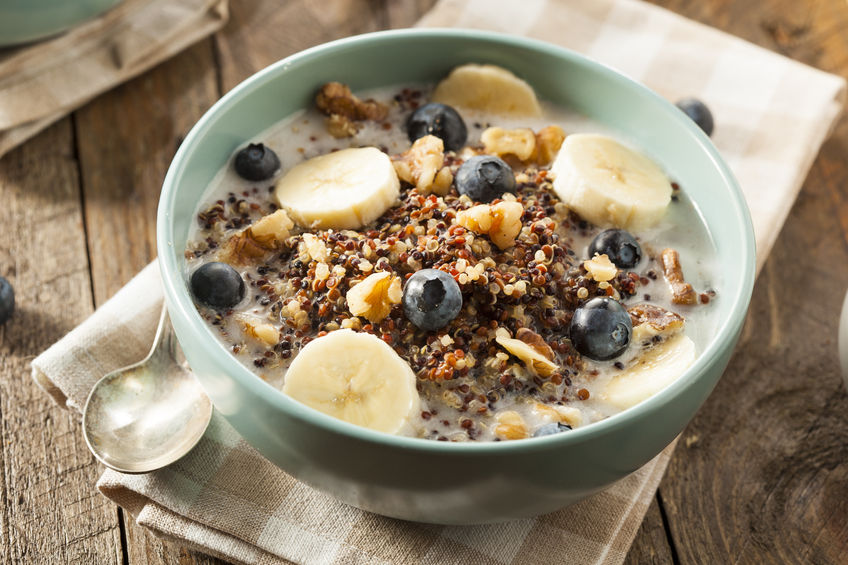 Healthy Quinoa Breakfast Bowls
---
Yields 2 Breakfast Bowls
A delicious and healthy breakfast that's naturally gluten-free, vegan, vegetarian, and dairy-free.
5 minPrep Time
20 hrCook Time
20 hr, 5 Total Time
Ingredients
1 cup uncooked quinoa
2 cups water
1/4 teaspoon salt
1/2 cup fresh blueberries
1 banana, peeled and sliced
10 - 15 shelled walnuts
2 - 3 cups dairy-free milk
Optional: Stir in 1 tablespoon ground flax or flax seeds, sweetener of choice and sprinkle of ground cinnamon and nutmeg.
Instructions
In a medium size saucepan, bring 2 cups water to a boil. Add salt and quinoa; cover and reduce heat until mixture simmers. Cook 15 - 20 minutes or until liquid is absorbed. Cool. Divide quinoa between two serving bowls.
Add desired amount of dairy-free milk. Garnish with blueberries, walnuts and slices of banana.
Optional: Add ground flax or flax seeds, sweetener of choice and sprinkle of cinnamon and nutmeg.
Serve.
Notes
Optional: Top with additional fruit and nuts.
7.8.1.2
204
https://blessedbeyondcrazy.com/healthy-quinoa-breakfast-bowls/
www.blessedbeyondcrazy.com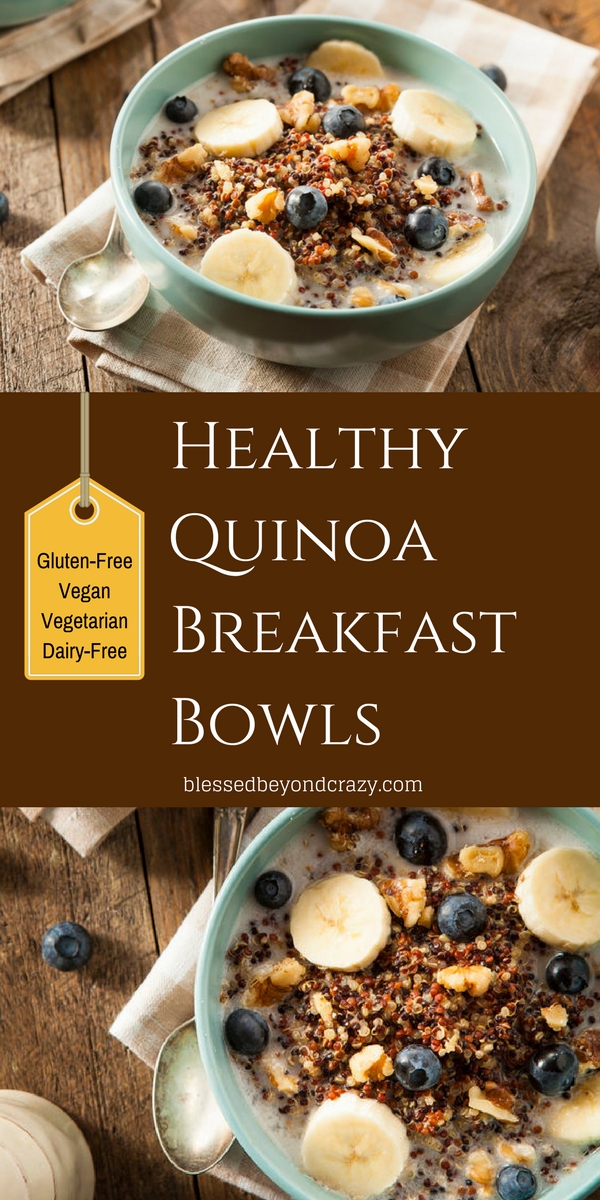 I hope that you enjoy these yummy Healthy Quinoa Breakfast Bowls!
Have a great day!!!
Linda
More great ideas: