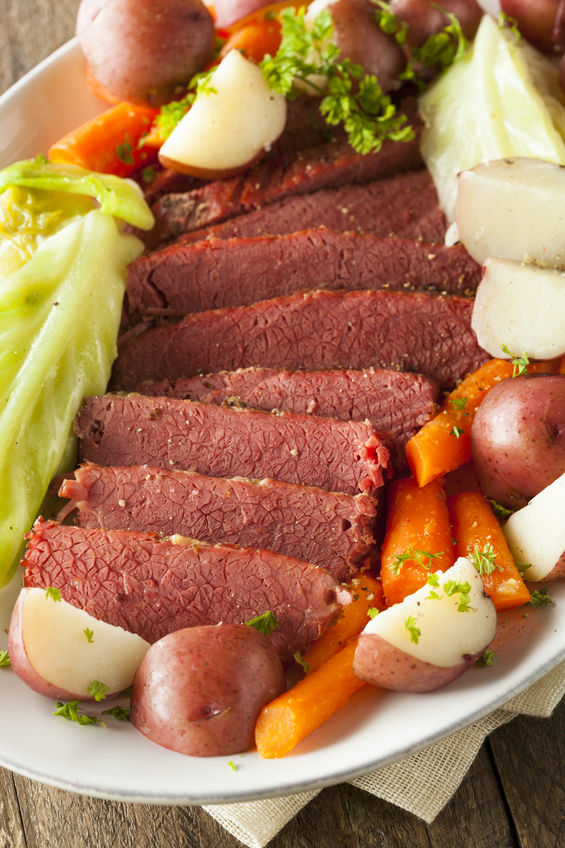 St. Patrick's Day is a great day to share a laugh with good friends and maybe even a pinch or two. It's also a day to enjoy a few tasty beverages, a wholesome and hearty meal, followed by a mouthwatering dessert! So grab your friends and family and let's enjoy 5 Easy Recipes for St. Patrick's Day.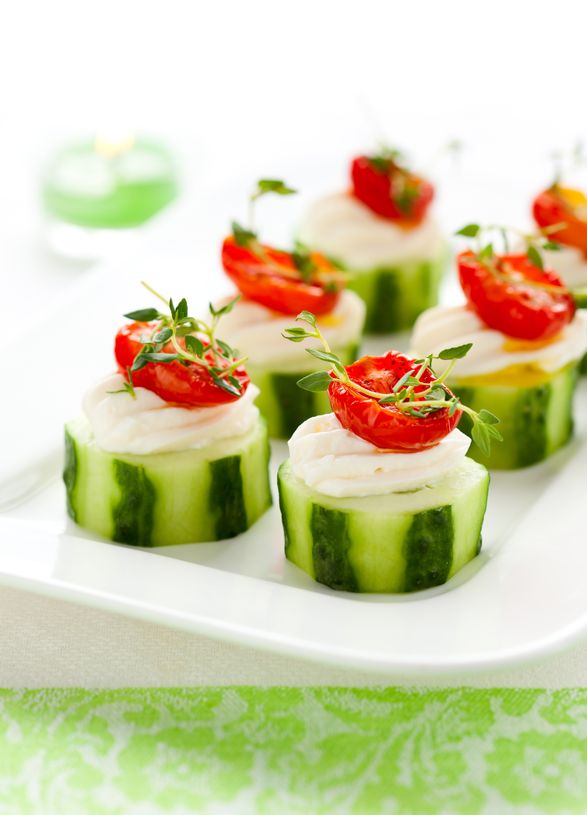 This appetizer is tasty, healthy, and couldn't be any easier to make! It starts with a couple of cucumbers, grape tomatoes, flavored cream cheese, and sprigs of fresh thyme.
Wash, rinse, and cut the ends off two cucumbers.
With a vegetable peeler cut strips down the sides of the cucumbers, leaving rows of peel (as seen in the picture).
Cut the cucumbers2-inch2 inch segments and top with your favorite store-bought flavored cream cheese spread such as Garden Vegetable, Chive, and Onion, Spicy Jalapeno, Smoky Chipotle, Smoked Salmon, or Honey Pecan.
Top with sun-dried grape tomatoes and tiny sprigs of fresh thyme.
To finish the look, serve on a pretty serving platter.
To help support our blogging activities, our site contains affiliate links. If you make a purchase from a link on our site, we may receive a small percentage of that sale, at no extra cost to you. Blessed Beyond Crazy is a participant in the Amazon Services LLC Associates Program, an affiliate advertising program designed to provide a means for sites to earn advertising fees by advertising and linking to amazon.com.

Tasty Leprechaun Punch
The presentation is everything when it comes to serving those delicious creations you've made! Present tasty drinks in fun and festive ways by serving them in clear glass mugs, topped with freshly whipped cream, a straw, a mint marshmallow on the side, and a few shamrock candy sprinkles!!!
Tasty Leprechaun Punch: 
2 (.13-ounce packets each) unsweetened lemon-lime Kool-Aid
2 cups granulated sugar
1 (46-ounce) can pineapple juice
Juice from 2 freshly squeezed lemons
1 (32 ounces) bottle of ginger ale
Place 2 quarts water in a 1-gallon glass container. Add the drink mix and sugar and stir until the sugar is dissolved. Add the pineapple and lemon juice; stir well. Chill in refrigerator overnight. Just before serving, add ginger ale, (optional alcohol) and stir. When ready to serve, garnish with whipped cream and candy sprinkles.
*(recipe adapted – Trisha Yearwood)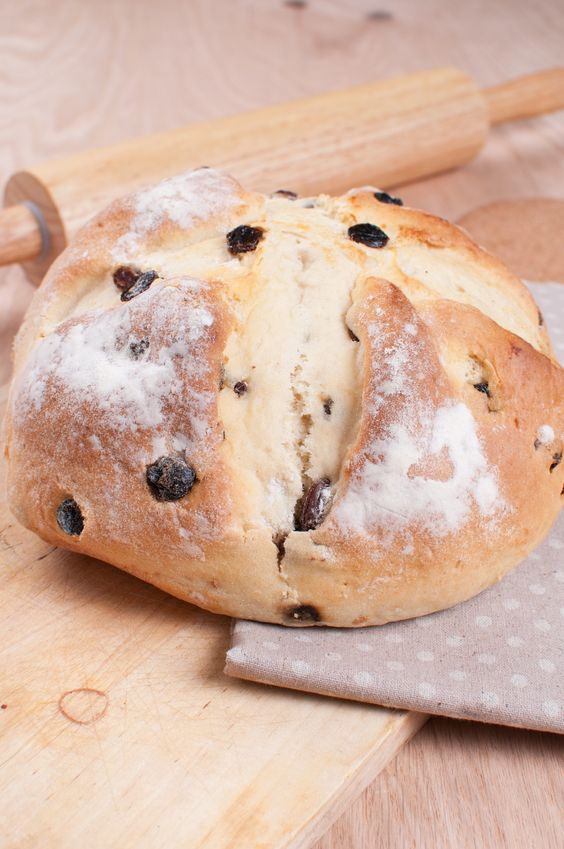 Homemade Irish Soda Bread
An Irish meal wouldn't be complete without a lovely loaf of Irish Soda Bread. Some recipes call for caraway seeds and/or raisins. The main ingredients in a basic Irish soda bread are flour, baking soda, salt, and buttermilk. The acid in buttermilk reacts with the baking soda to provide the bread's leavening, therefore there is no need for yeast.
A basic recipe for Irish Soda Bread:
2 cups all-purpose flour
2 tablespoons brown sugar
1 teaspoon baking powder
1 teaspoon baking soda
1/2 teaspoon salt
3 tablespoons butter
2 eggs
3/4 cup buttermilk
1/3 cup raisins
Optional: 1 tablespoon caraway seeds
In a large stoneware mixing bowl, combine flour, brown sugar, baking powder, baking soda, and salt. With a stainless steel pastry blender, cut in butter until crumbly. In a separate small mixing bowl, whisk 1 egg together with the buttermilk. Stir the wet ingredients into the flour mixture, just until moistened. Fold in raisins and/or caraway seeds. Knead on a floured surface for 1 minute. Shape into a ball and place in a lightly greased round loaf pan. Cut a 1/4-inch deep cross on the top of the loaf. Slightly beat the remaining egg and brush over the top of the loaf. Bake at 375° for 30-35 minutes or until golden brown. Serve warm with whipped butter. Yields 6-8 servings.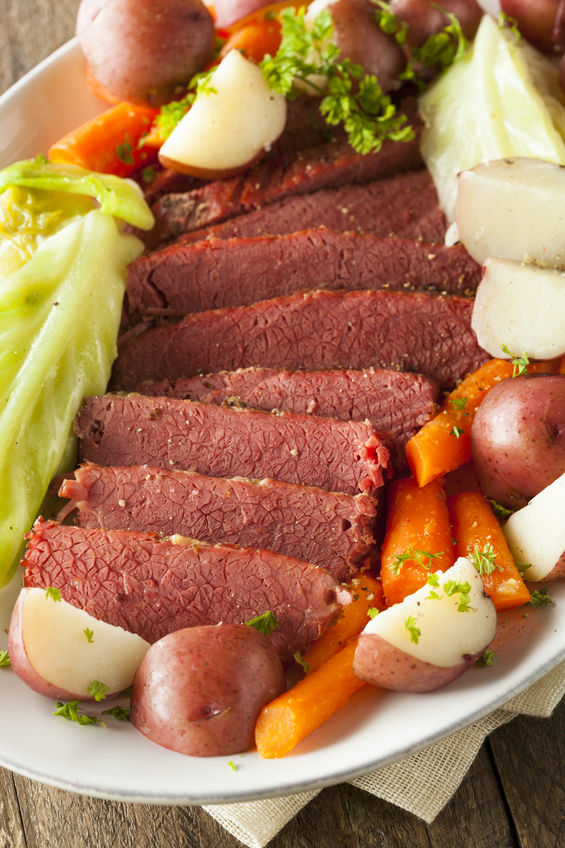 Corn Beef and Cabbage
What would St. Patrick's Day be without a meal of traditional corn beef and cabbage?
Here's an easy way to make it:
1 medium onion, sliced
8 large red potatoes, washed and quartered
1 pound baby carrots
3 cups water
2 bay leafs
2 tablespoons granulated sugar
minced garlic cloves (approx. 2)
2 tablespoons Bragg apple cider vinegar
1/2 teaspoon ground black pepper
2 – 6 pounds corned beef brisket with spice packet (2-1/2 to 3 pounds), cut in half
1 head fresh cabbage, cut into wedges
Garnish: your favorite flavor of mustard
Place onion, potatoes, and carrots in a 5-qt. slow cooker. Combine the water, garlic, bay leaf, sugar, vinegar, pepper, and contents of the spice packet; pour over the vegetables. Top with brisket and cabbage. Cover and cook on low for 8-9 hours or until meat and vegetables are tender. Discard bay leaf before serving. Serve with a variety of flavored mustard. Yield: 6-8 servings.
*(Recipe adapted – Taste of Home)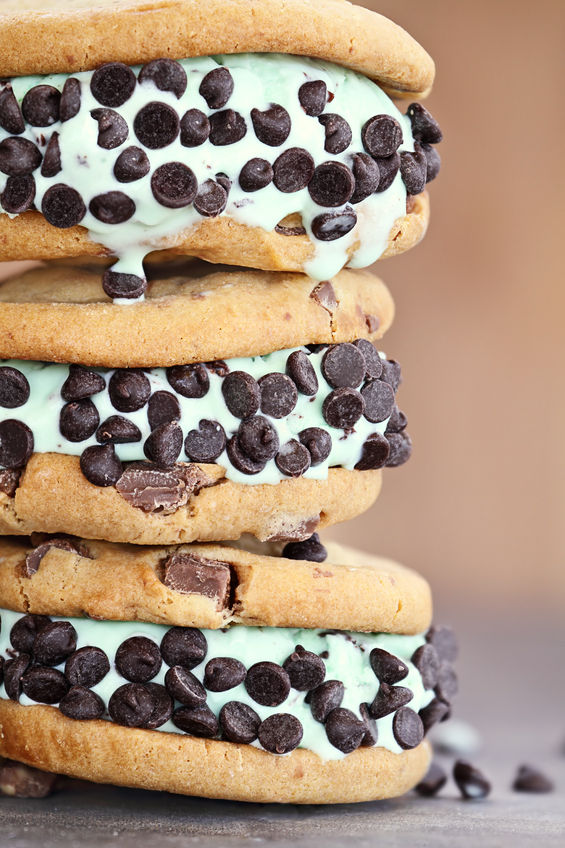 Dessert just doesn't get any easier than this!
Here's what you need:
1 dozen chocolate chip/chunk cookies
1-quart mint chip ice cream
11-quart mini chocolate chips
Make a batch of your all-time favorite chocolate chip cookies, or pick up a dozen from your local bakery. Allow the ice cream to soften a little, then scoop some onto a chocolate chip cookie. Top with an additional chocolate chip cookie. Place mini chocolate chips in a bowl. Carefully and quickly tip the cookie sandwiches sideways and roll them in the mini chocolate chips. Place the cookie sandwiches onto a silicone baking sheet; freeze for 1 -2 hours. Serve.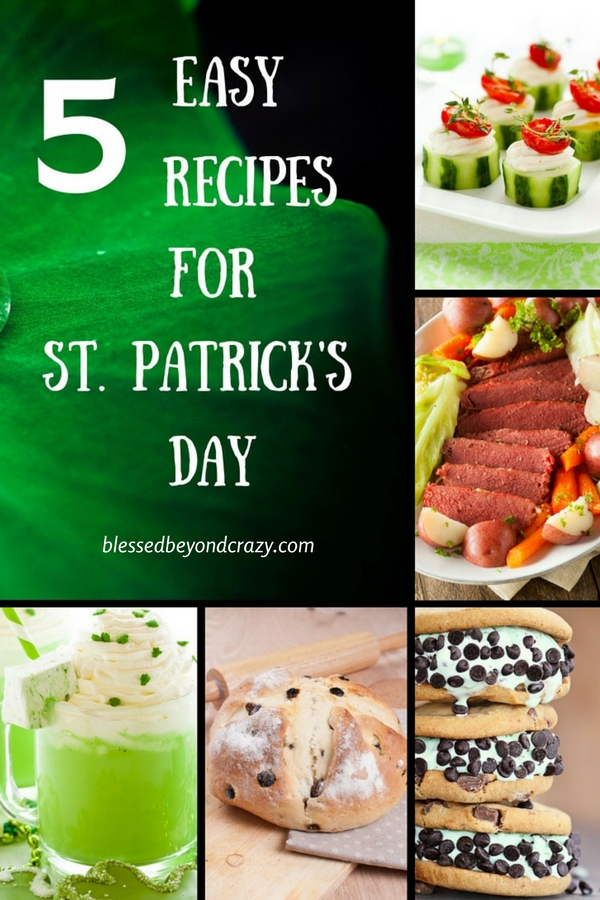 Happy St. Patrick's Day!
I hope that you have a fabulous St. Patrick's Day; one that's filled with great friends, fun times, and a delicious meal!
Enjoy!
Linda
More great ideas: