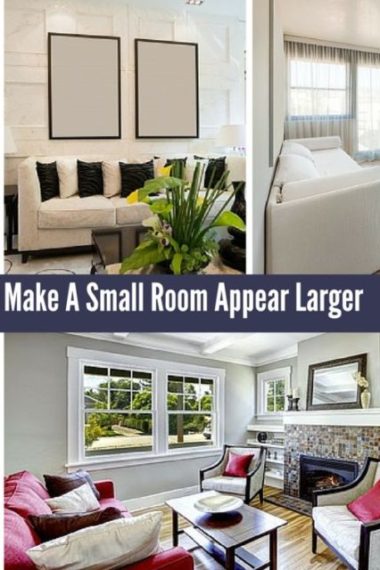 There really is an 'art' to living in a small home without feeling cluttered and/or cramped. When you are pressed for room, every little decorating tip can help.
There are a few ways to magically make those small rooms look bigger than they really are. Let's look at 7 Ways To Make A Small Room Appear Larger!
If you have ever lived in a small apartment or home, then you will understand the value of this post. Throughout the years I have lived in everything from a mobile home, several small apartments, a small house and most recently my husband and I moved from a huge house out in the country into a smaller condo in town.
To help support our blogging activities, our site contains affiliate links. If you make a purchase from a link on our site, we may receive a small percentage of that sale, at no extra cost to you. Blessed Beyond Crazy is a participant in the Amazon Services LLC Associates Program, an affiliate advertising program designed to provide a means for sites to earn advertising fees by advertising and linking to amazon.com.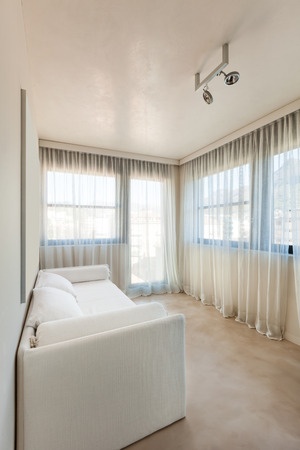 Natural Light
Bathe a room in natural light. Leave windows untreated or use sheer curtains. This will allow natural light to shine in and trick your eyes into thinking that your room has depth. If you need more privacy and use heavy drapes, keeping them in the same colors as the walls to help avoid contrast to space.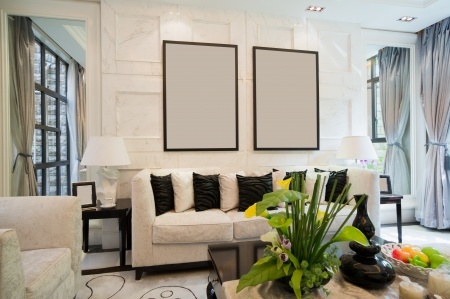 Mirrors
Decorative mirrors are the quickest way to make a room appear larger. They not only reflect images, but they also reflect light and color while adding a touch of sparkle. Lean an oversized full-length mirror against a key wall, hang multiple mirrors (side-by-side), or insert walled/framed floor-to-ceiling wall mirrors to create a statement wall.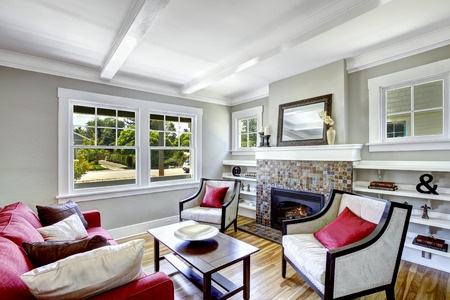 The Right Hues
Using cool shades of pale colors such as pastels, neutrals, light grays, and blues will make the walls visually recede and will keep your room, light, airy, and open. Painting your walls, ceilings, trim, and doors the same shade, (or various shades of the same color), helps create a consistent flow. Surfaces painted in similar colors blend beautifully and allow any accent pillows, throw blankets, or colorful accessories to really stand out.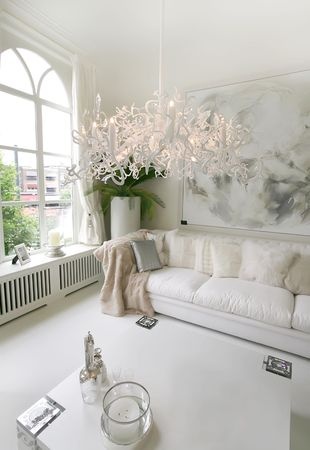 Lighting and Art Work
Fun and interesting light fixtures will draw your attention upward, creating an illusion of height. Hang paintings or artwork to add a focal point. One large painting works better than a group of several small pieces of art.



Multi-functional Furniture
To decrease the number of pieces of furniture, invest in pieces that can serve multiple functions, such as an ottoman that can also serve as extra seating, as a coffee table, and one with built-in storage. Folding, stacking, and rolling furniture can easily be stored away until needed.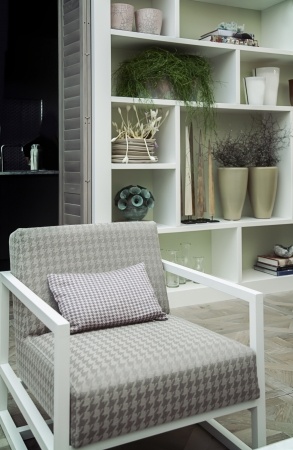 Cut Clutter
Create visual balance by using organized storage, limiting the number of accessories and pieces of furniture. Select small prints or solid-colored fabrics for your upholstered furniture and curtains and avoid unnecessary details (like ruffles). Consider adding floor-to-ceiling and wall-to-wall shelving. This will visually expand the space by pushing the walls and ceiling out.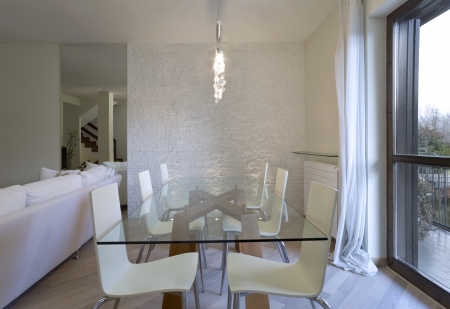 Open Space
Remove doors or use pocket or sliding doors to increase visual flow from room to room. Sofas and armchairs that are raised on legs, as well as glass tables, provide a sense of light and open space.



Your home is your castle and should be a comfortable place for refuge. Making a few key changes in your decor really can make a difference in the overall ambiance of your home.
Which of these 7 Ways to Make a Small Room Appear Larger will you implement in your home?
Linda
More great ideas: