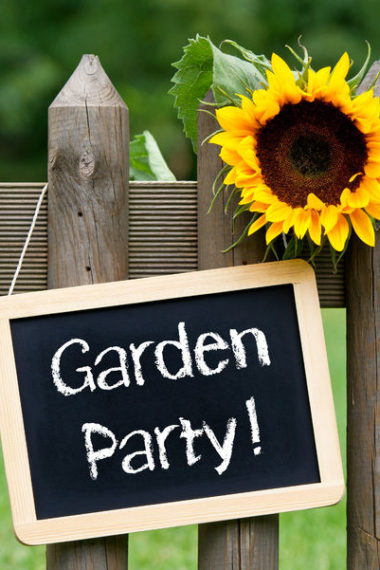 The transition from summer to fall is a special time of year. The days grow shorter, the nights grow cooler, and the brilliant colors of fall begin to make their debut. It's also when nature decides to take her paintbrush and create spectacular masterpieces. This year, celebrate with your family and friends and usher in the season by hosting a cozy autumn garden party.
To help support our blogging activities, our site contains affiliate links. If you make a purchase from a link on our site, we may receive a small percentage of that sale, at no extra cost to you. Blessed Beyond Crazy is a participant in the Amazon Services LLC Associates Program, an affiliate advertising program designed to provide a means for sites to earn advertising fees by advertising and linking to amazon.com.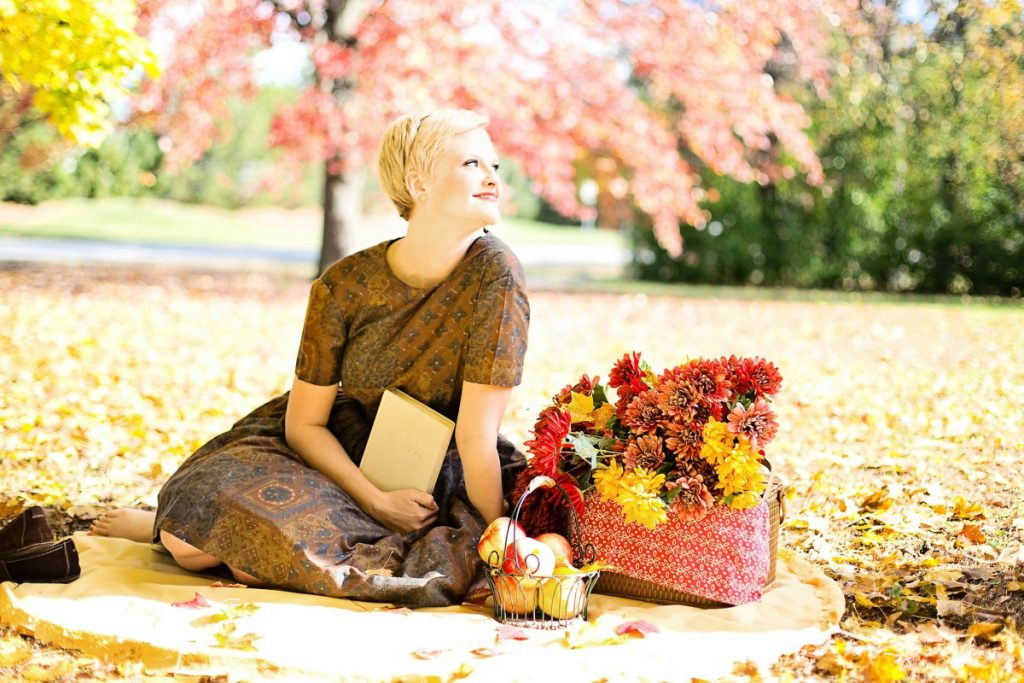 Although I have seasonal allergies in the fall, autumn is my favorite time of year. I love everything about it. I love wearing jeans and an oversized pullover or sweater, all things related to pumpkins, watching the harvest come in, and a toasty warm fire.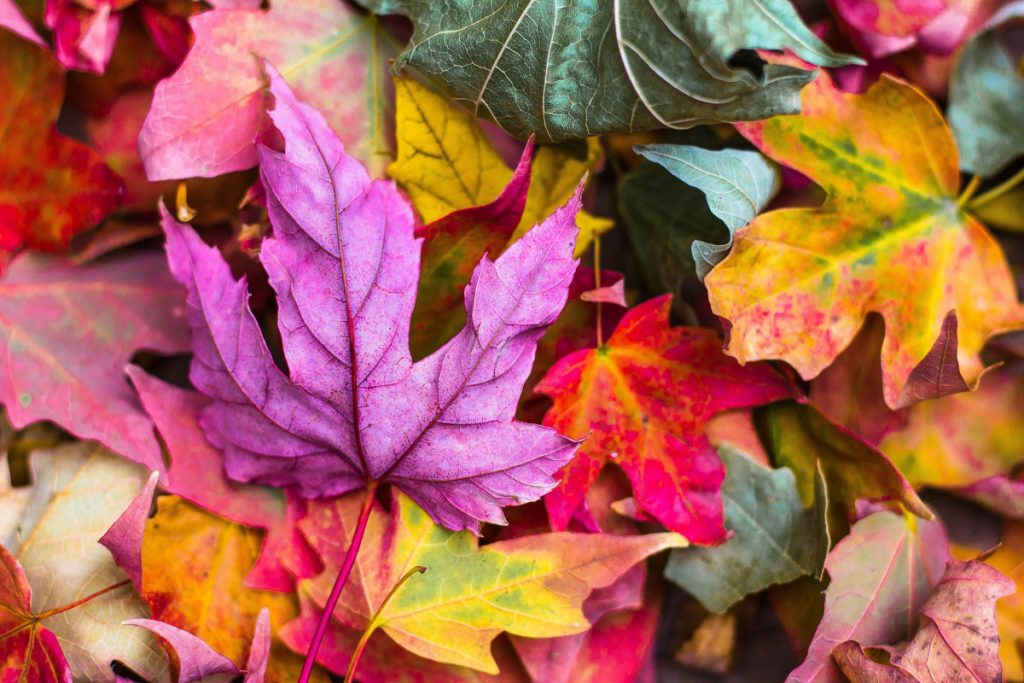 Because the vibrant colors of fall quickly slip away, now is the time to host a cozy autumn garden party. Contrary to belief, you do not need to have an actual garden to host a cozy autumn garden party. All you need to do is set the stage and create the right atmosphere.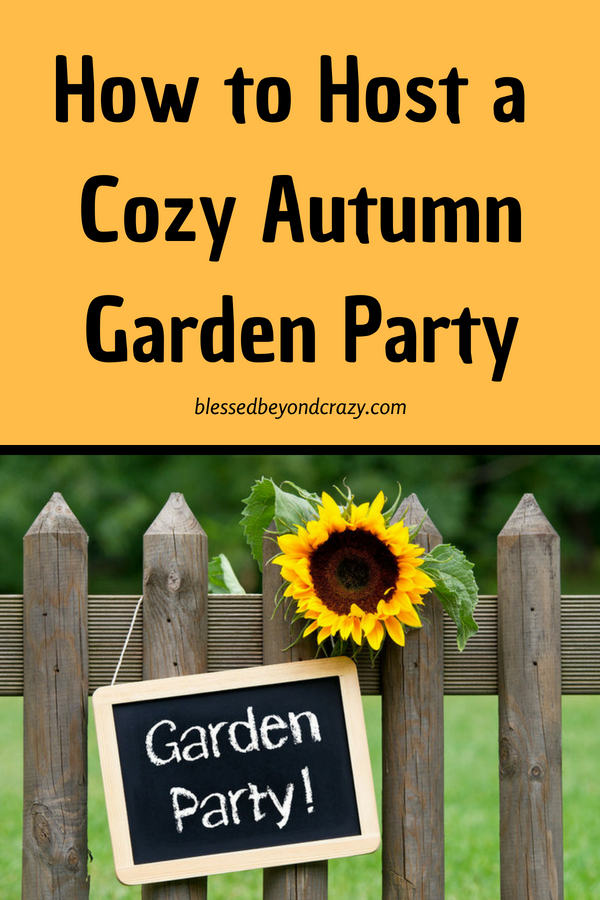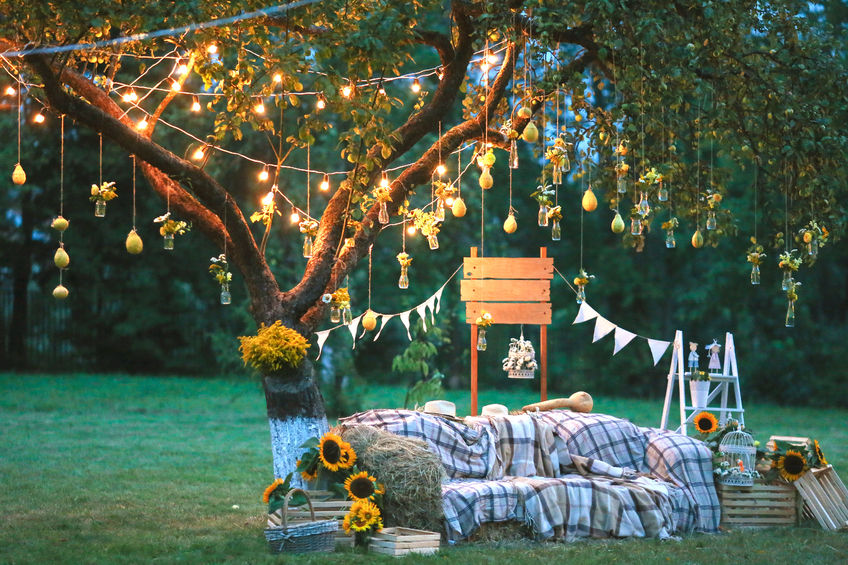 Set the Stage
First, be creative in your setup and make several photo zones. Throw blankets over stacked hay or straw bales to create a comfy seating area. For decor, consider using items such as wooden crates, step ladders, baskets, and vintage birdcages. Add soft lighting and visual interest by using strings lights, vases filled with autumn flowers, and hanging macrame planters filled with buffalo gourds or summer squash.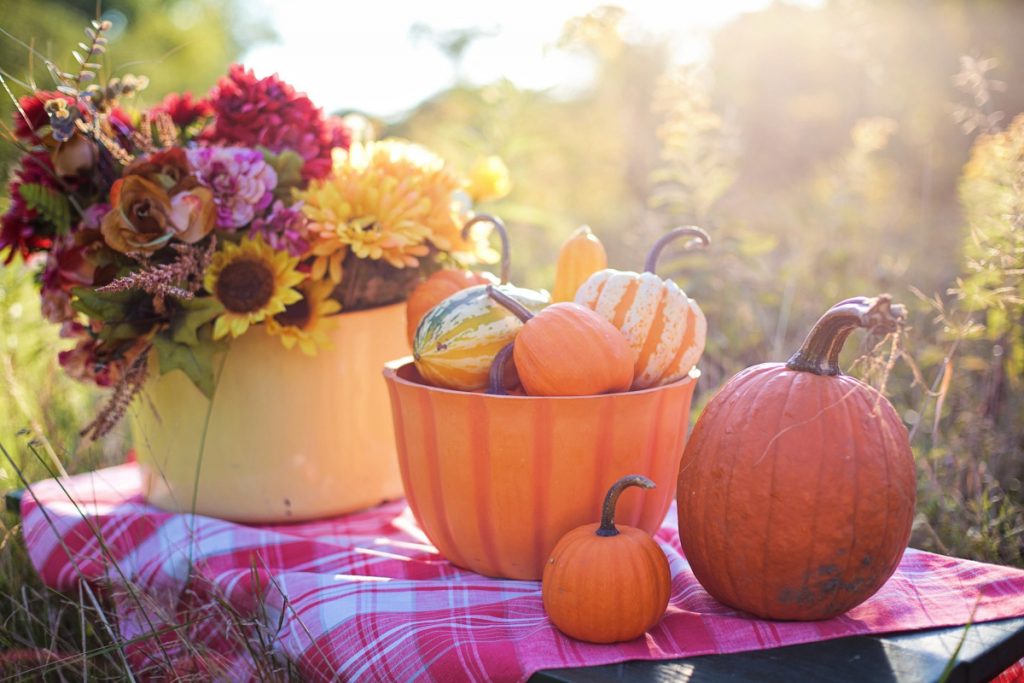 Memory Photos
Ask any of my family members and they will tell you that I love taking photos. It seems that I am forever snapping a picture of someone or something. Although I delete many pictures, I do seem to occasionally capture some great images. Try to snap a few pictures of your own throughout your party.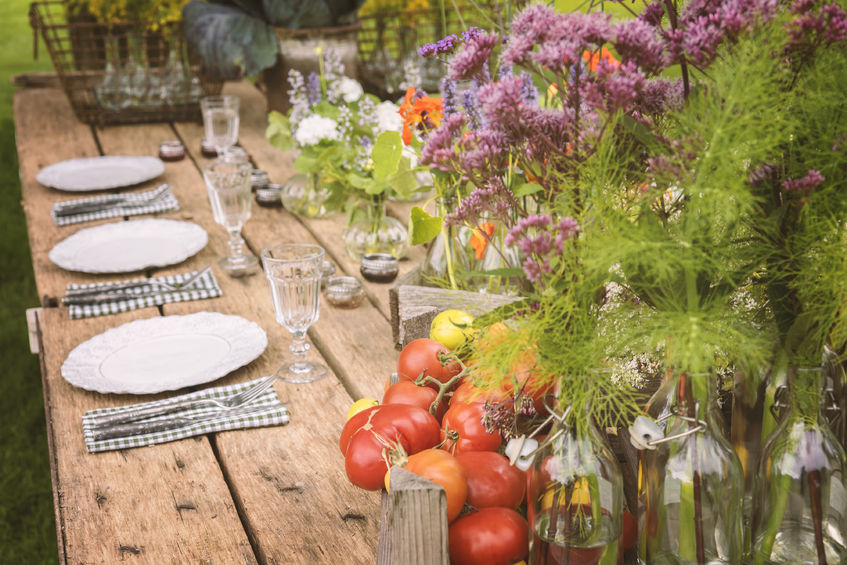 Mealtime
Secondly, fresh fall flowers and garden produce add an inviting rustic charm and provide the perfect touch for any garden tablescape. Use disposable dinnerware and utensils, or break out any rustic dishes you may have on hand.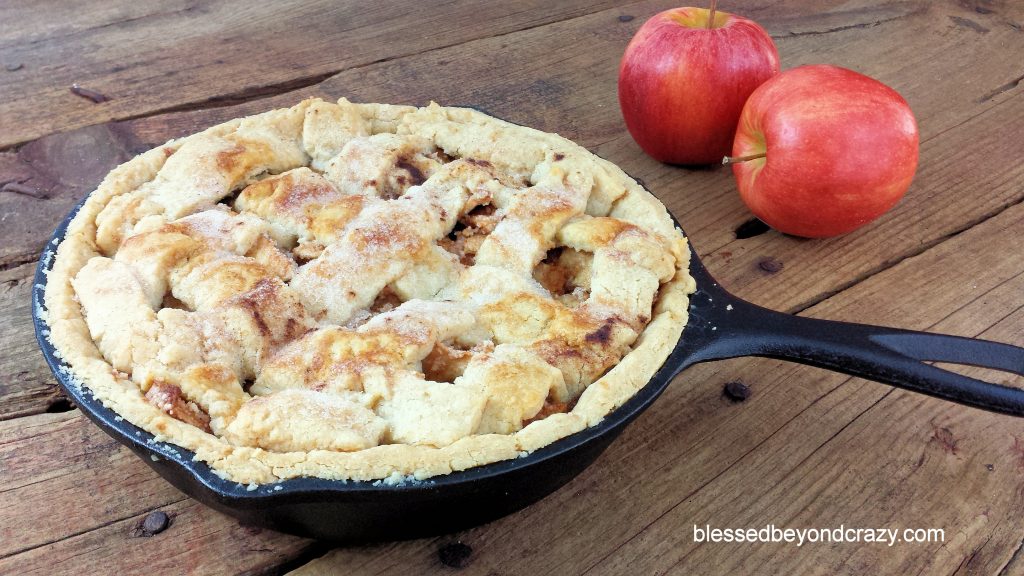 Food
A cozy autumn garden party should include delicious food such as: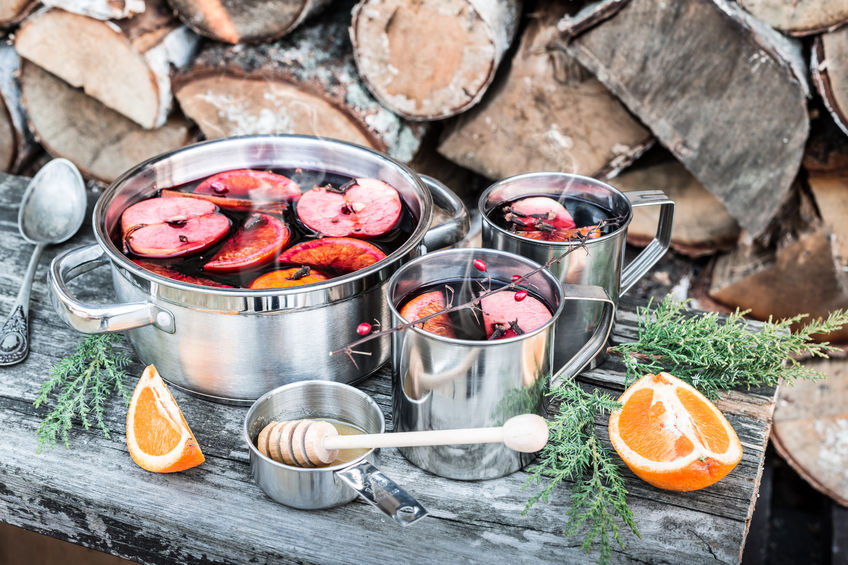 Beverages
It's always nice to offer a variety of self-serving cold and hot beverages to your guests. Drinks such as mulled apple cider, peach tea, mulled wine, apricot hot toddy, pumpkin smoothies, and hot chocolate with homemade candy cane hot chocolate sticks are always a huge hit.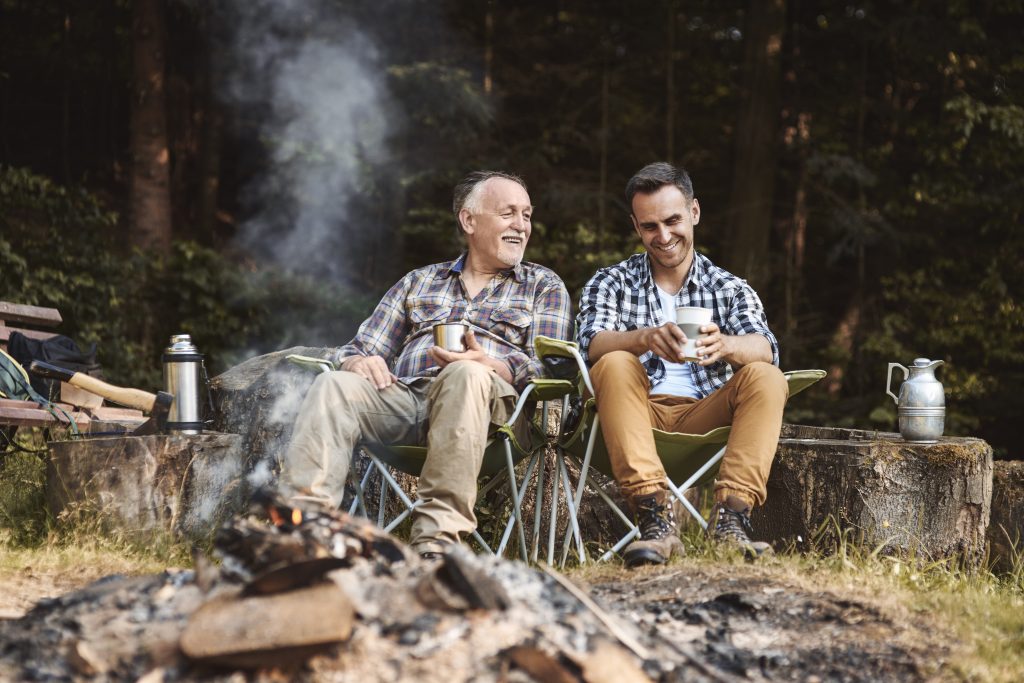 Fellowship
Stepping away from digital devices, shutting off the noise, and calming a busy mind really can do wonders for our overall health. A bonfire provides the opportunity to enjoy fellowship, the great outdoors, and the chance to make some great memories.
Music
Most people love music. Perhaps because music has a powerful effect on our emotions, helps us to unwind, and can entertain us. Therefore, consider hiring a musician to help set the ambiance for your cozy autumn garden party.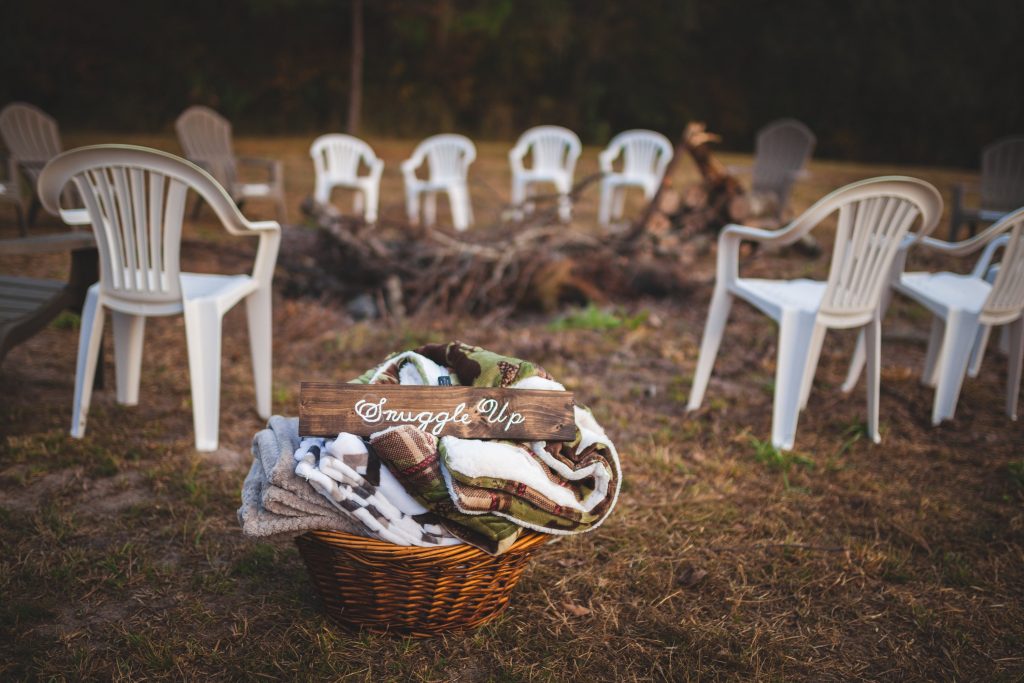 Cozy Blankets
There's something relaxing about snuggling under a soft blanket with family and friends on a cool autumn night.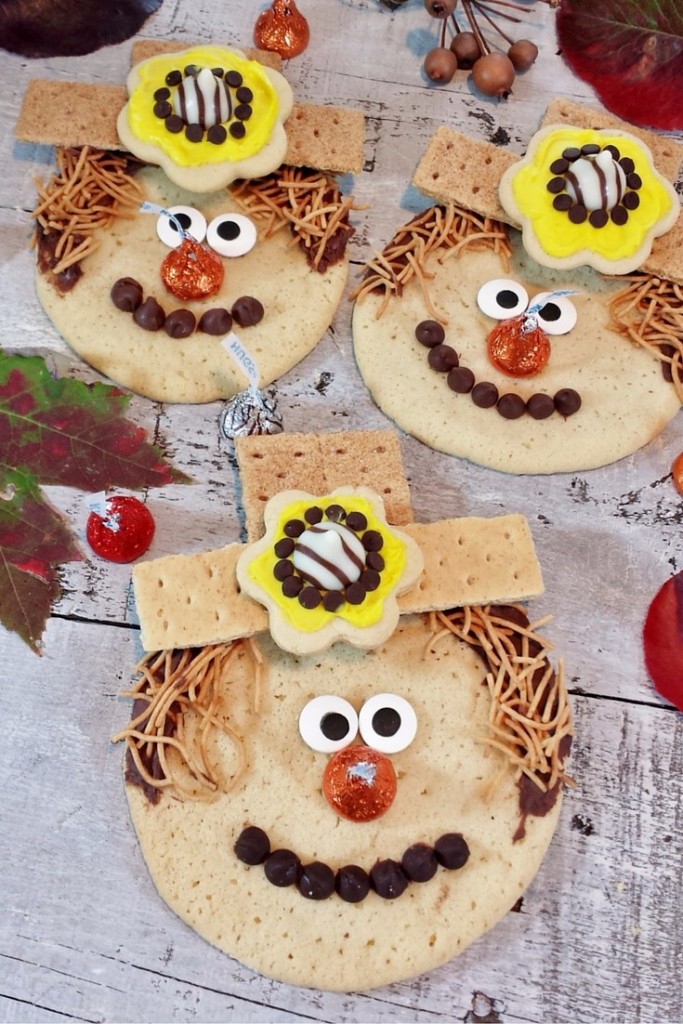 Treats
It seems that everyone loves to nibble on treats at parties. Treats such as sugar and spice pecans, scarecrow cookies, festive popcorn balls, old-fashioned double-dipped caramel apples, pumpkin funnel cakes, cheesy chili bean dip, and peanut butter dip are always high on the list.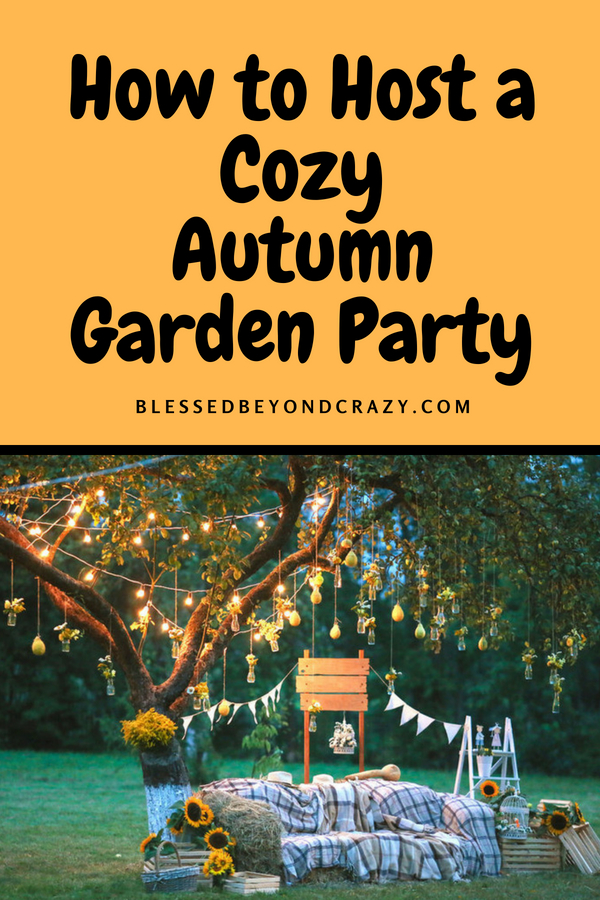 What is your favorite season?
Enjoy!
Linda
More great ideas: