Easy-to-make Maid-Rites are perfect to serve at any family gathering or party. Serve them along with chips, a salad and dessert and voila; you now have a great meal!
To help support our blogging activities, our site contains affiliate links. If you make a purchase from a link on our site, we may receive a small percentage of that sale, at no extra cost to you.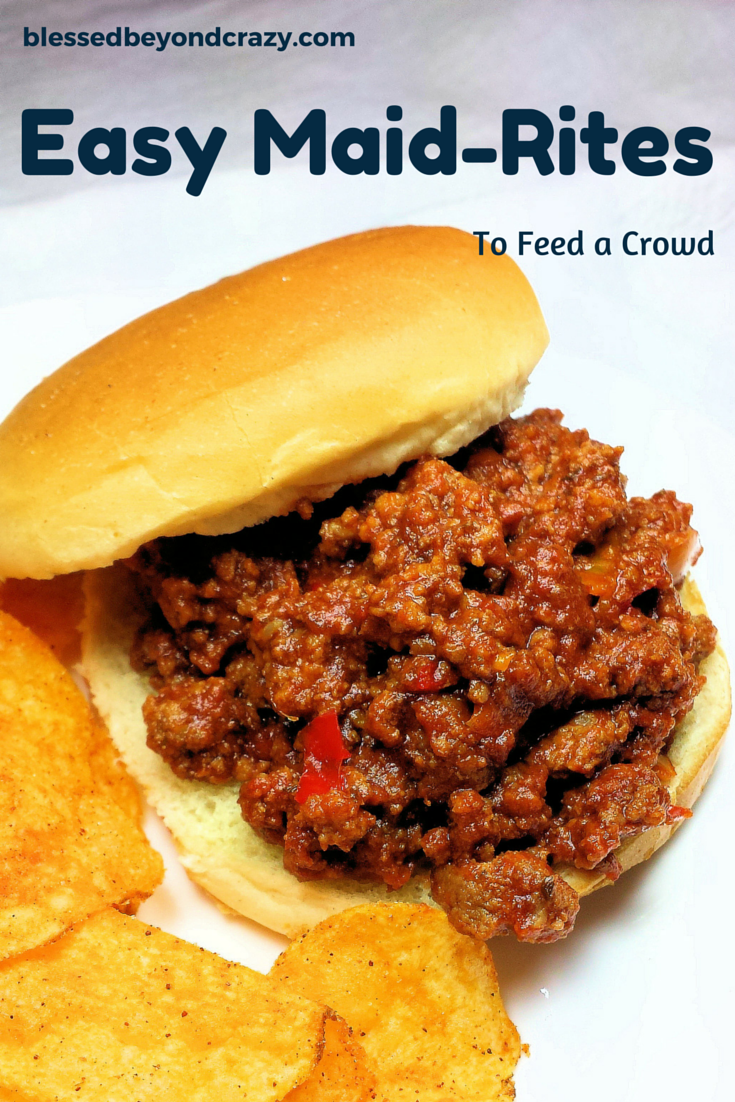 First, I need to tell you that a close family member will soon be celebrating a birthday. Naturally, that gives me a great reason to host a party! I like to make recipes that are easy, yet tasty and delicious.
Since this party is a "come-and-go" party, friends will stop by at different times throughout the evening. Therefore I really want to incorporate the use of my crockpot. This recipe for easy Maid-Rites fits the bill!
To make Easy Maid-Rites to Feed a Crowd, start by cooking 2 1/2 pounds ground chuck. When the meat is done, drain off the excess grease and place the meat into a 4-quart crockpot. Next, add two 15.5 ounce cans of MANWICH Original Sloppy Joe Sauce.
(*Is Manwich gluten-free? The Rep. I spoke to said the company is working on labeling their gluten-free products. At this time, however, they can not officially state that it is gluten-free. The company currently lists any allergens in their labeling, e.g., dairy, wheat, soy, peanuts, etc…)
Check out these super cute decorative crock pots: Hamilton Beach Black and White Decorative 4-Quart Slow Cooker and Crock Pot Black Demask Decorative 4-1/2-Quart Slow Cooker. I can't decide which one I like best!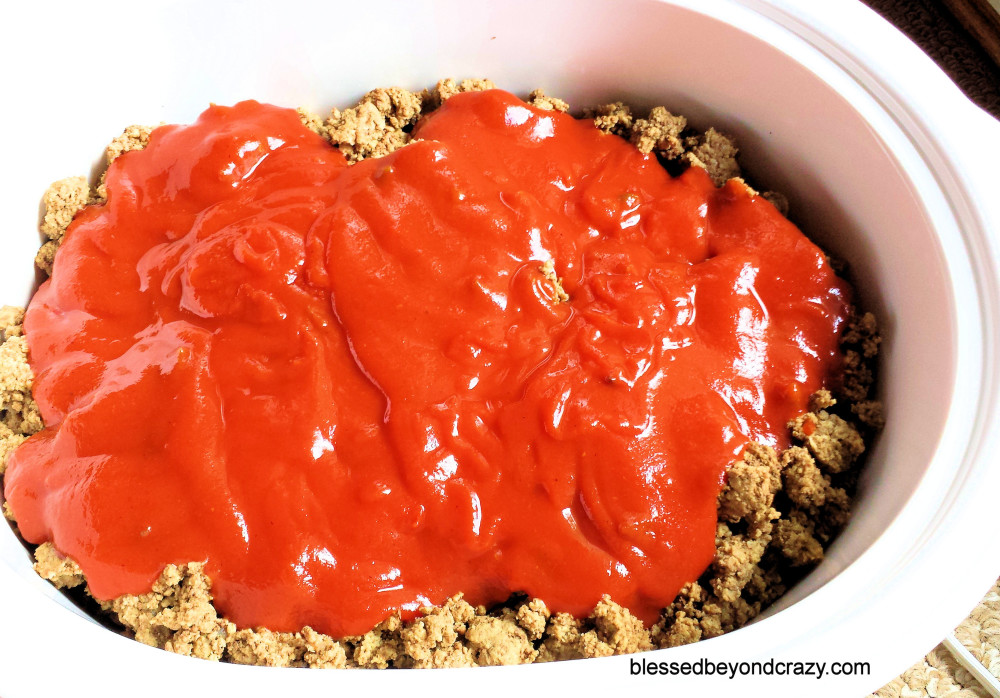 Next, add 4 -5 dashes of Tone's Liquid Smoke. (*I personally called the company and they assured me that this product is gluten-free).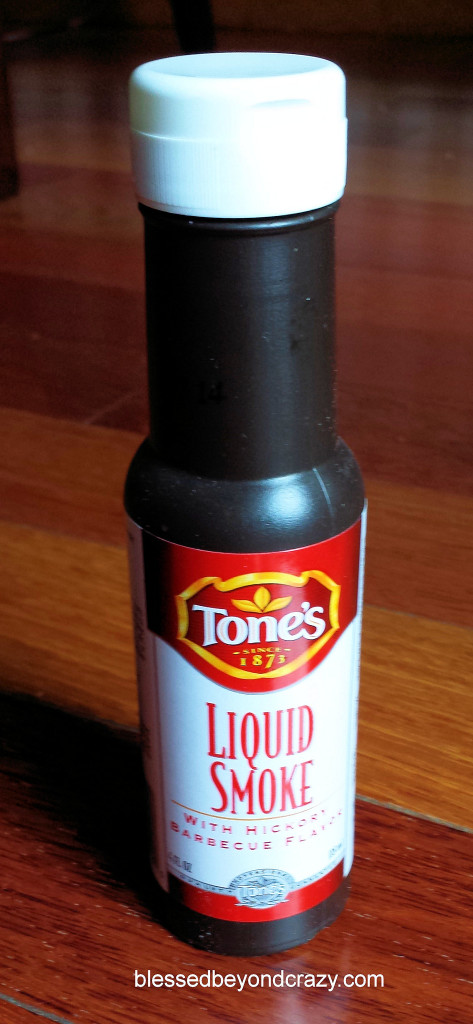 Now add chopped red, yellow, and orange baby bell peppers, onion, salt, pepper, a touch of brown sugar, and dry mustard.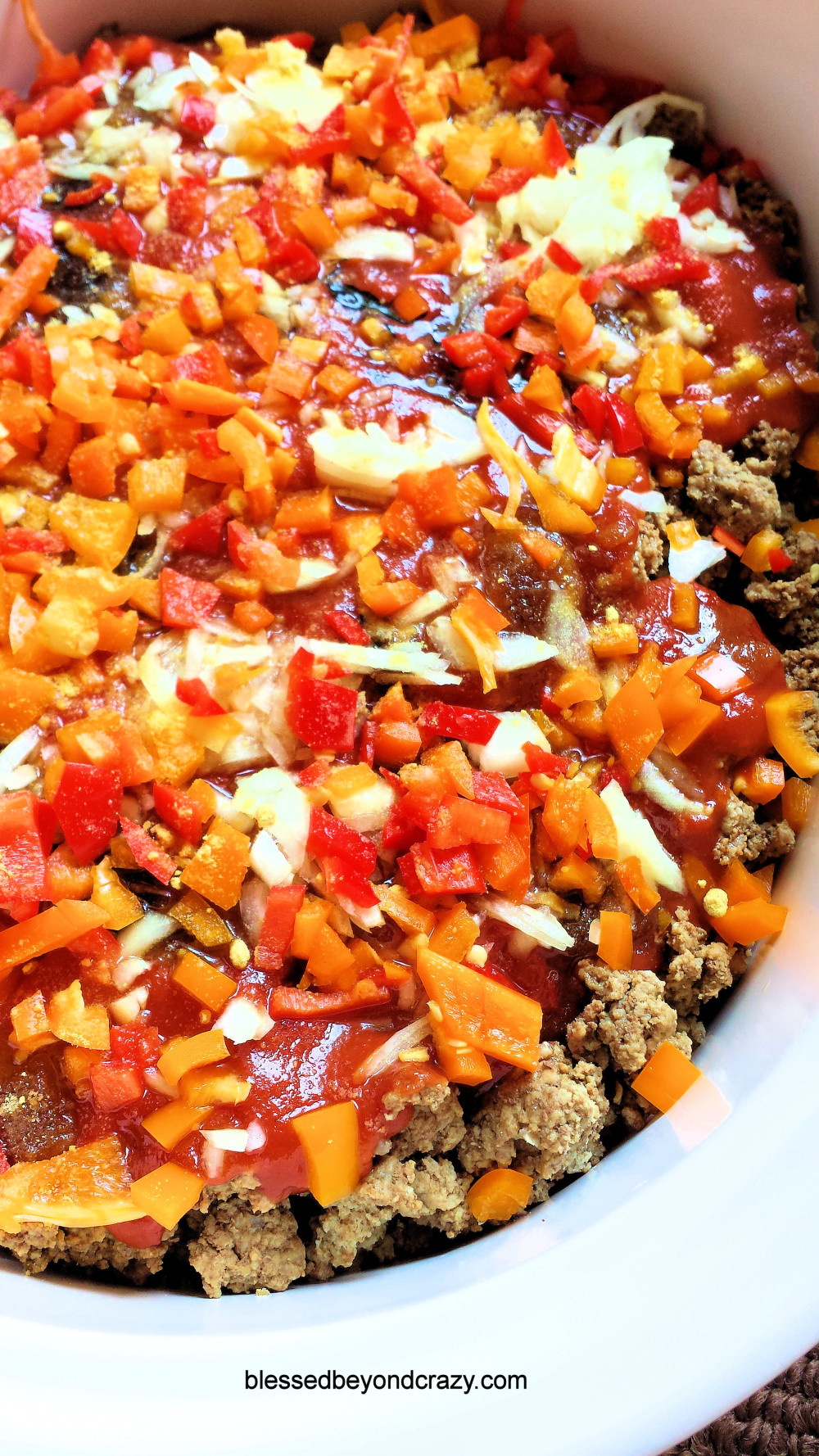 Mix all of the ingredients together and turn the crockpot on low for 2 1/2 hours; stirring occasionally.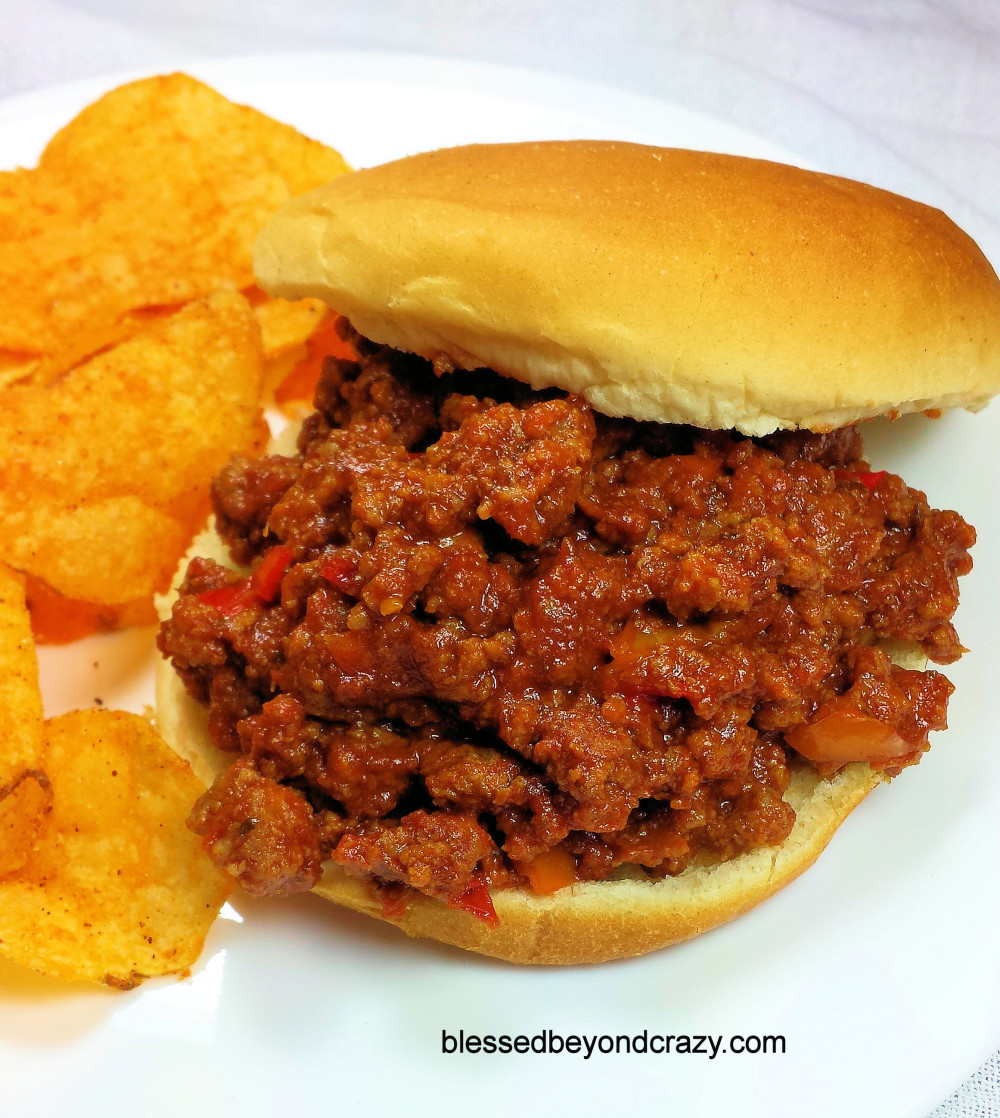 When guests arrive, the Maid-Rites will be ready and waiting for them. Yay! I love a great crockpot recipe!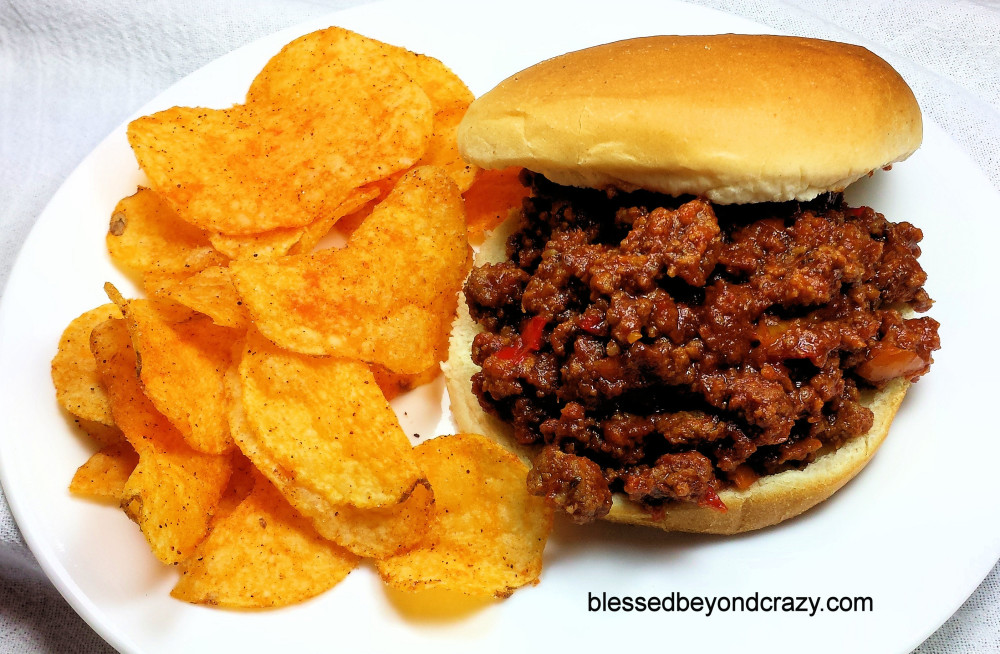 This recipe will easily serve 12 – 14 people using regular size hamburger buns, (or gluten-free buns). I usually serve Maid-Rites with the usual condiments, a variety of chips, green beans, Fruity Lemonade and a Red Velvet White Chocolate Trifle for dessert.
*Side note: Anna's husband is on a gluten-free diet. He loves eating maid-rites with tortilla chips in place of a gluten free bun!
Easy Maid-Rites To Feed A Crowd
---
Linda Wiseman
Yields 12 to 14 sandwiches
A delicious maid-rite recipe.
20 minPrep Time
2 hr, 30 Cook Time
2 hr, 50 Total Time
Ingredients
2 1/2 pounds ground chuck, cooked and drained
2 (15.5 ounce cans each) MANWICH Original Sloppy Joe Sauce
4 -5 dashes of Tone's Liquid Smoke
1 cup red, yellow and orange baby bell peppers, chopped
1/2 cup onion
2 teaspoons salt
2 teaspoons pepper
3 tablespoons brown sugar
1 teaspoon dry mustard
Instructions
I mixed all of the ingredients together and place in crockpot.
Cook on low for 2 1/2 hours; stirring occasionally.
Serve on buns.
7.8.1.2
145
https://blessedbeyondcrazy.com/easy-maid-rites-to-feed-a-crowd/
www.blessedbeyondcrazy.com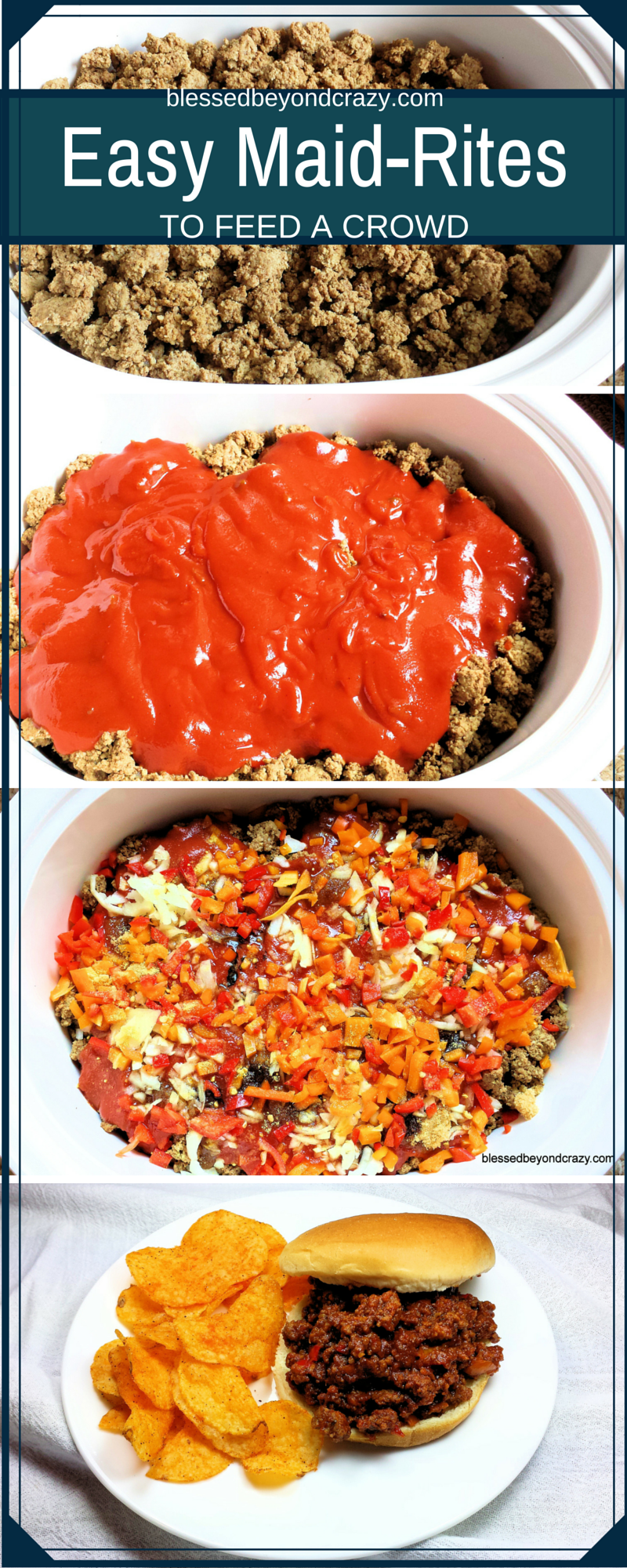 I love hosting parties and spending time with good friends. We laugh until we cry and we eat until we are stuffed. Stories are told, and we all agree we should find another reason to have another party soon!
Linda
More great recipes: