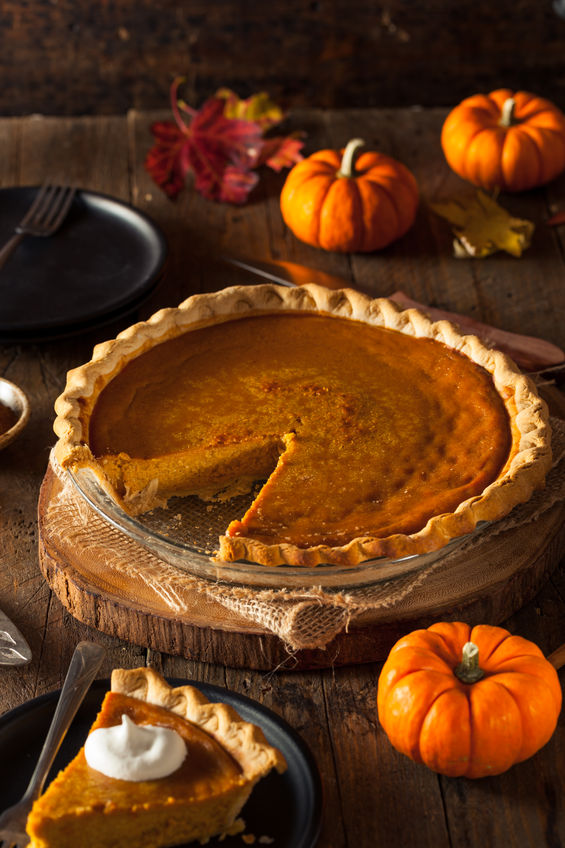 Have I told you lately that autumn is my favorite time of the year? I love all of the vibrant colors, campfires, hot chocolate, S'more's, hayrack rides, and caramel apples. I'm also in love with all things pumpkin, including this recipe for Easy Thanksgiving Pumpkin Pie.

---
To help support our blogging activities, our site contains affiliate links. If you make a purchase from a link on our site, we may receive a small percentage of that sale, at no extra cost to you. Blessed Beyond Crazy is a participant in the Amazon Services LLC Associates Program, an affiliate advertising program designed to provide a means for sites to earn advertising fees by advertising and linking to amazon.com.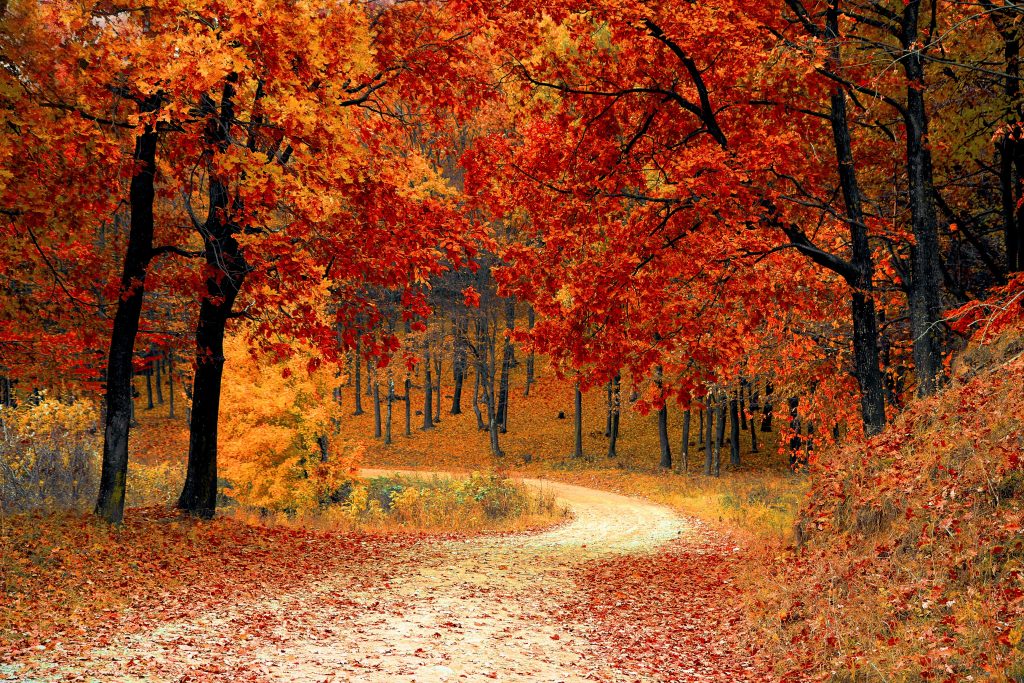 Since I love autumn so much, my bucket list includes investing in a good GPS and enjoying a leisurely drive through New York, Vermont, New Hampshire, Maine, and Michigan (just to name a few), when the fall foliage is at its peak.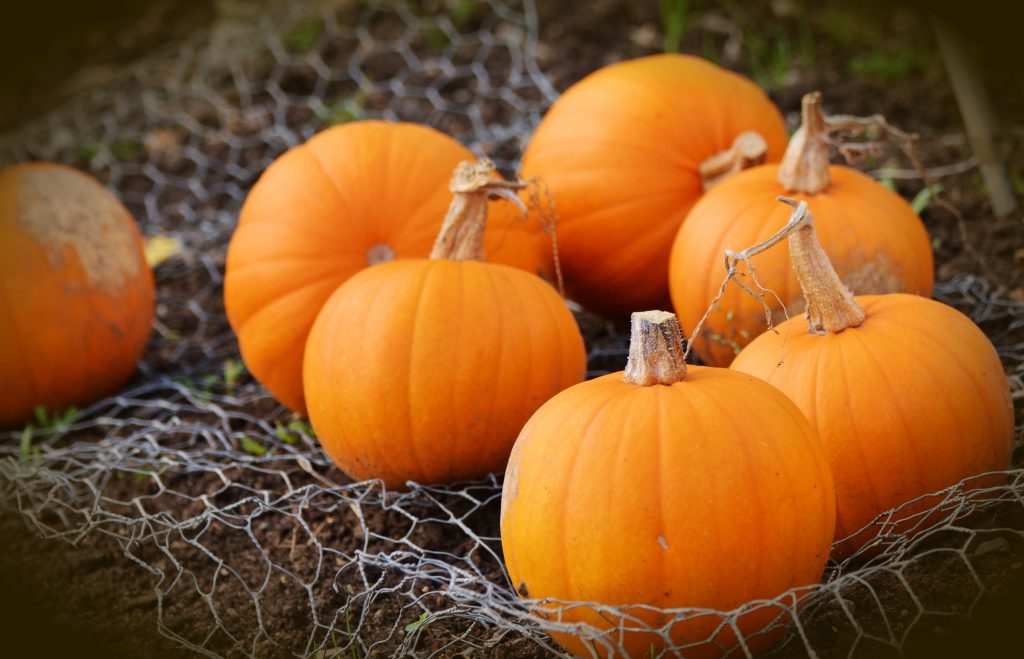 As previously mentioned, I love all things pumpkin and a few of my favorite desserts encompass: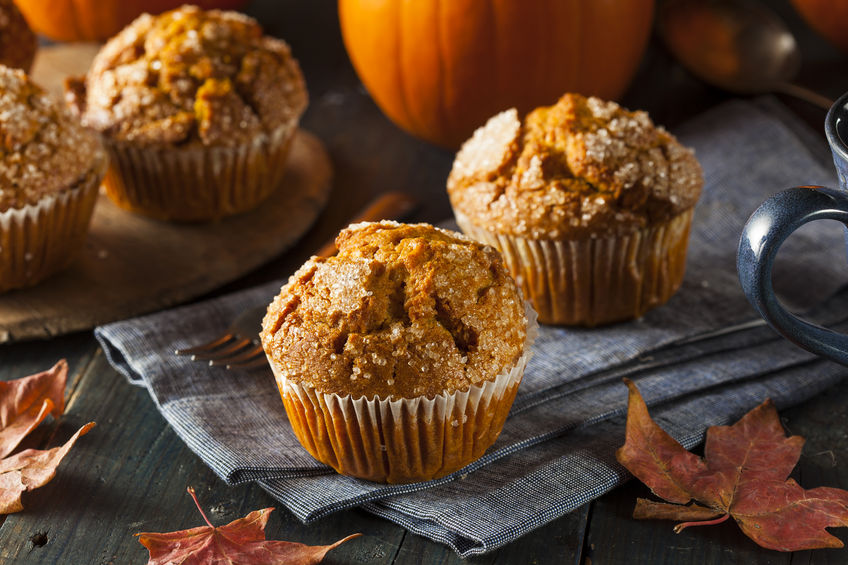 I also love this recipe for Simple Pumpkin Muffins. So yummy!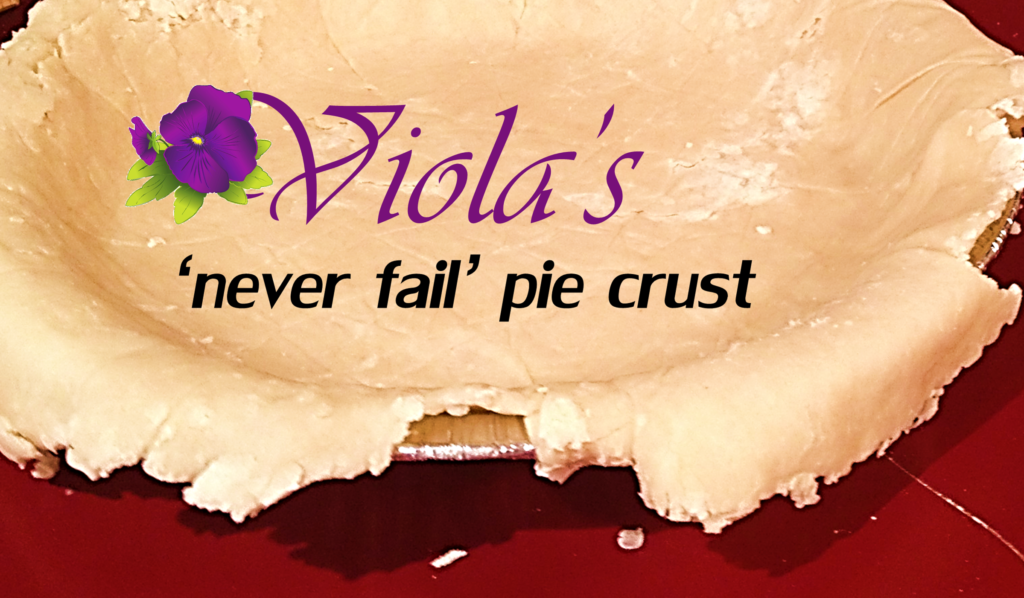 Easy Thanksgiving Pumpkin Pie begins by making one 9-inch unbaked pie shell. My family's two favorite pie crust recipes include Viola's Never Fail Pie Crust (a good old-fashioned Amish recipe) and/or Speedy Homemade Pie Crust. You really can't go wrong with either recipe because both make delicious pie crust.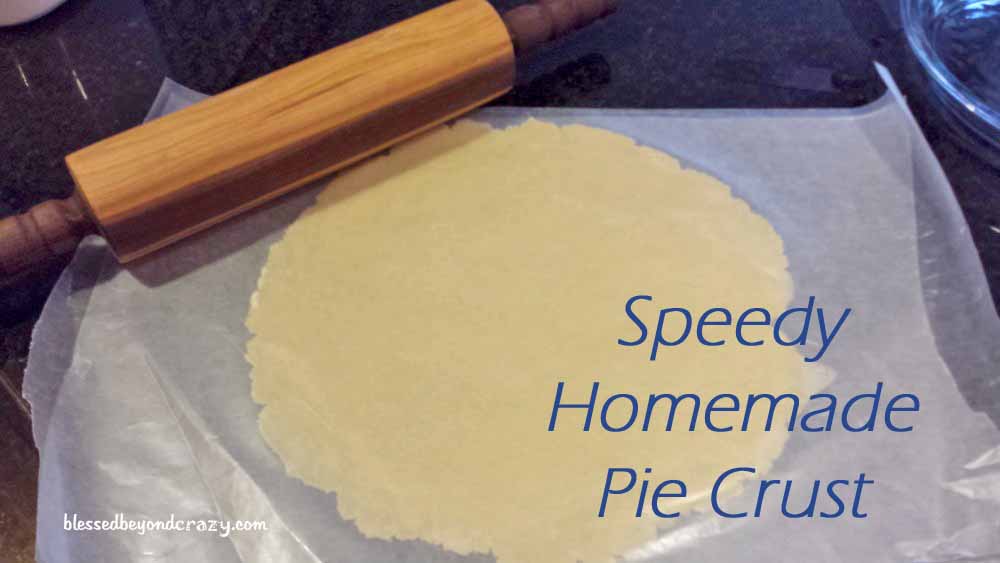 In addition, both pie crust recipes freeze well. Therefore, you can make a batch of dough, roll it out, place it into a pie pan and freeze until you are ready to make a pie.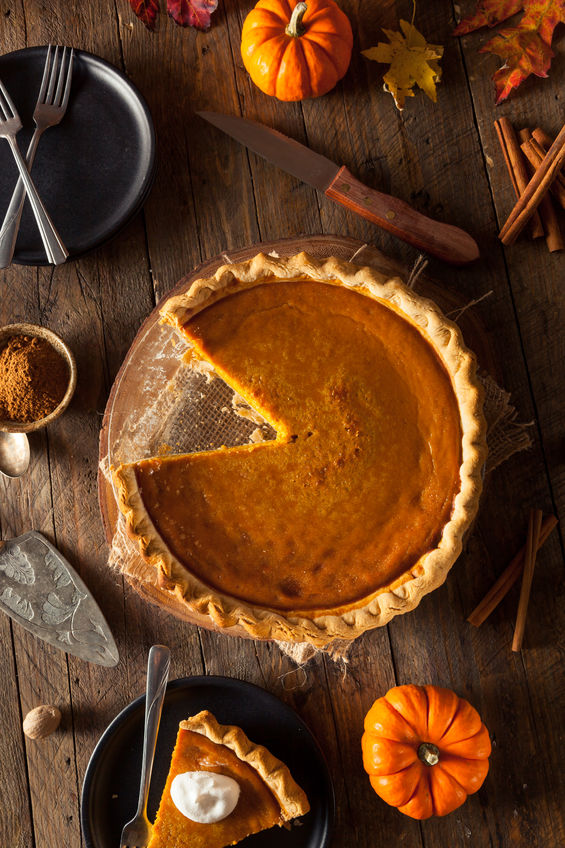 Along with an unbaked pie crust, the list of ingredients for Easy Thanksgiving Pumpkin Pie is fairly short: eggs, condensed milk, 100% pure canned pumpkin, salt, and pumpkin pie spice. That's it! Super easy and super simple.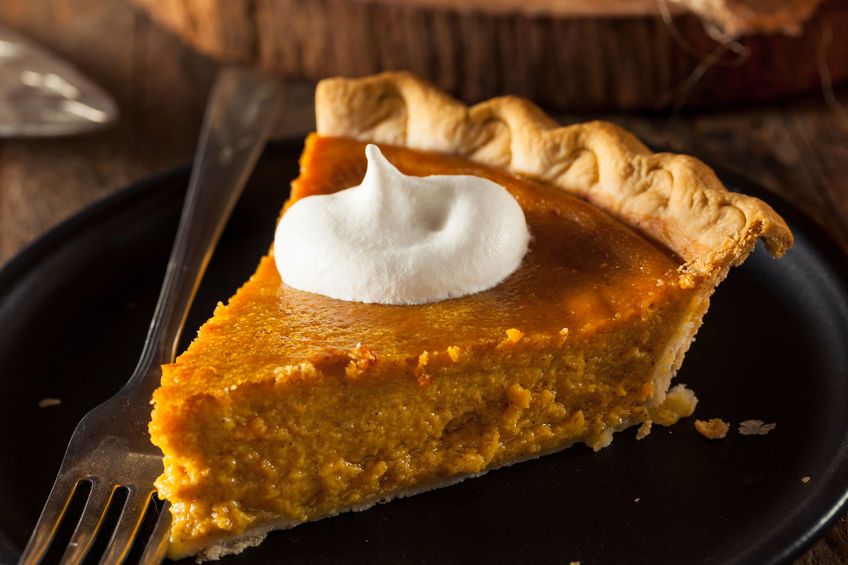 Thanksgiving is always a good time to bring out a rustic round wood cake stand to display desserts and finger foods. 
Easy Thanksgiving Pumpkin Pie
---
Unknown
Yields Approx. 6 servings
A simple and delicious pumpkin pie recipe that can easily be modified to be gluten-free.
15 minPrep Time
45 minCook Time
1 hrTotal Time
Ingredients
2 eggs, beaten
1 can (14 ounce) condensed milk
1 can (16 ounce) 100% pure pumpkin (without spices)
1/2 teaspoon salt
3 teaspoons pumpkin pie spice
1 (9-inch) unbaked pie shell (GF Option: use a gluten free pie crust)
Whipped topping (GF Option: use either whipped heavy cream or whipped coconut cream)
Instructions
In a large mixing bowl, combine eggs, condensed milk, pumpkin, salt and pumpkin pie spice; mix well.
Pour mixture into pie shell.
Bake in a preheated 425 degree F oven for 15 minutes, then reduce heat to 350 degrees F and bake for another 30 minutes or until center is set.
Remove from oven and cool to room temperature.
Garnish with dollop of whipped topping, whipped heavy cream or whipped coconut cream before serving.
7.8.1.2
196
https://blessedbeyondcrazy.com/easy-thanksgiving-pumpkin-pie/
www.blessedbeyondcrazy.com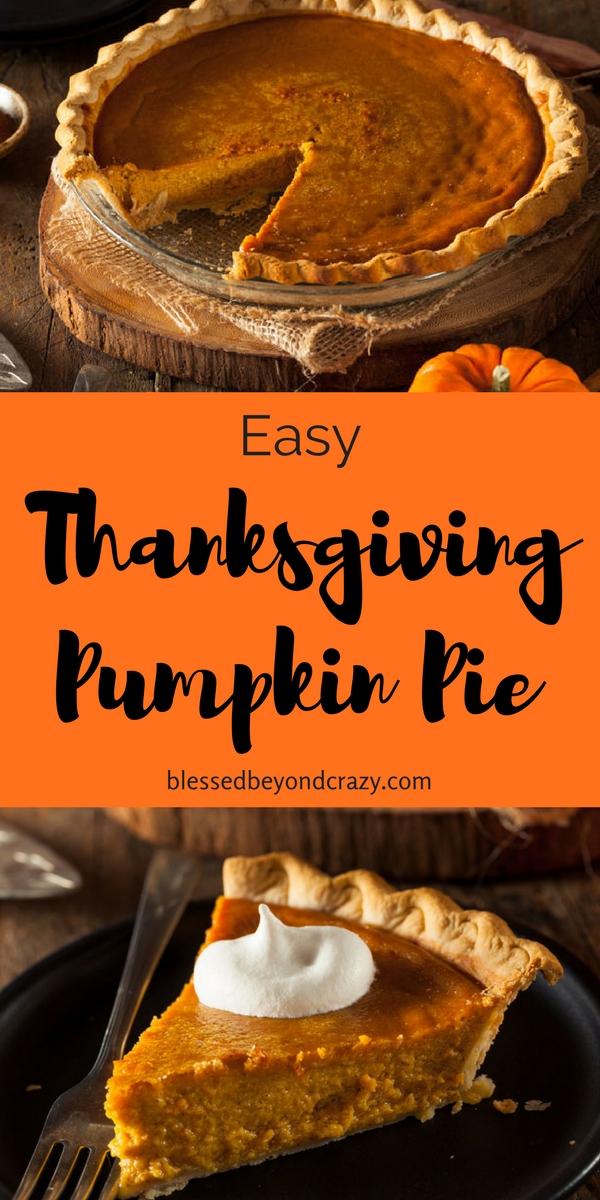 Personally, I think that Thanksgiving is a wonderful holiday when friends and family can connect without worrying about exchanging gifts. It's a time to enjoy each other's company and reflect on all the good things in life and a time to count our many blessings.
Happy Thanksgiving!
Linda
More great ideas: