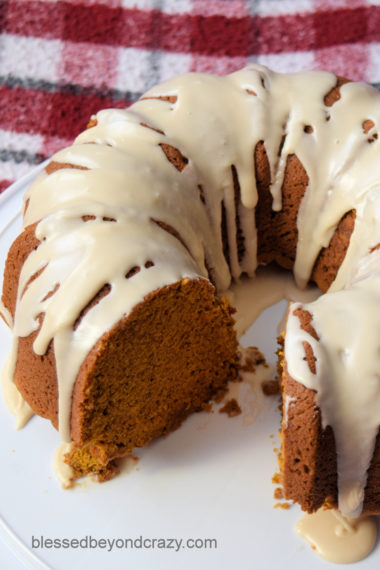 Every year I get super excited because I love everything about autumn. Just one of the things I love about fall is pumpkins! Yes, I admit it. I am a lover of all things pumpkin! Therefore today's recipe for Easy Pumpkin Bundt Cake should come as no surprise to anyone. I love adding yet another pumpkin recipe to our pumpkin repertoire.

To help support our blogging activities, our site contains affiliate links. If you make a purchase from a link on our site, we may receive a small percentage of that sale, at no extra cost to you. Blessed Beyond Crazy is a participant in the Amazon Services LLC Associates Program, an affiliate advertising program designed to provide a means for sites to earn advertising fees by advertising and linking to amazon.com. As an Amazon Associate, I earn from qualifying purchases.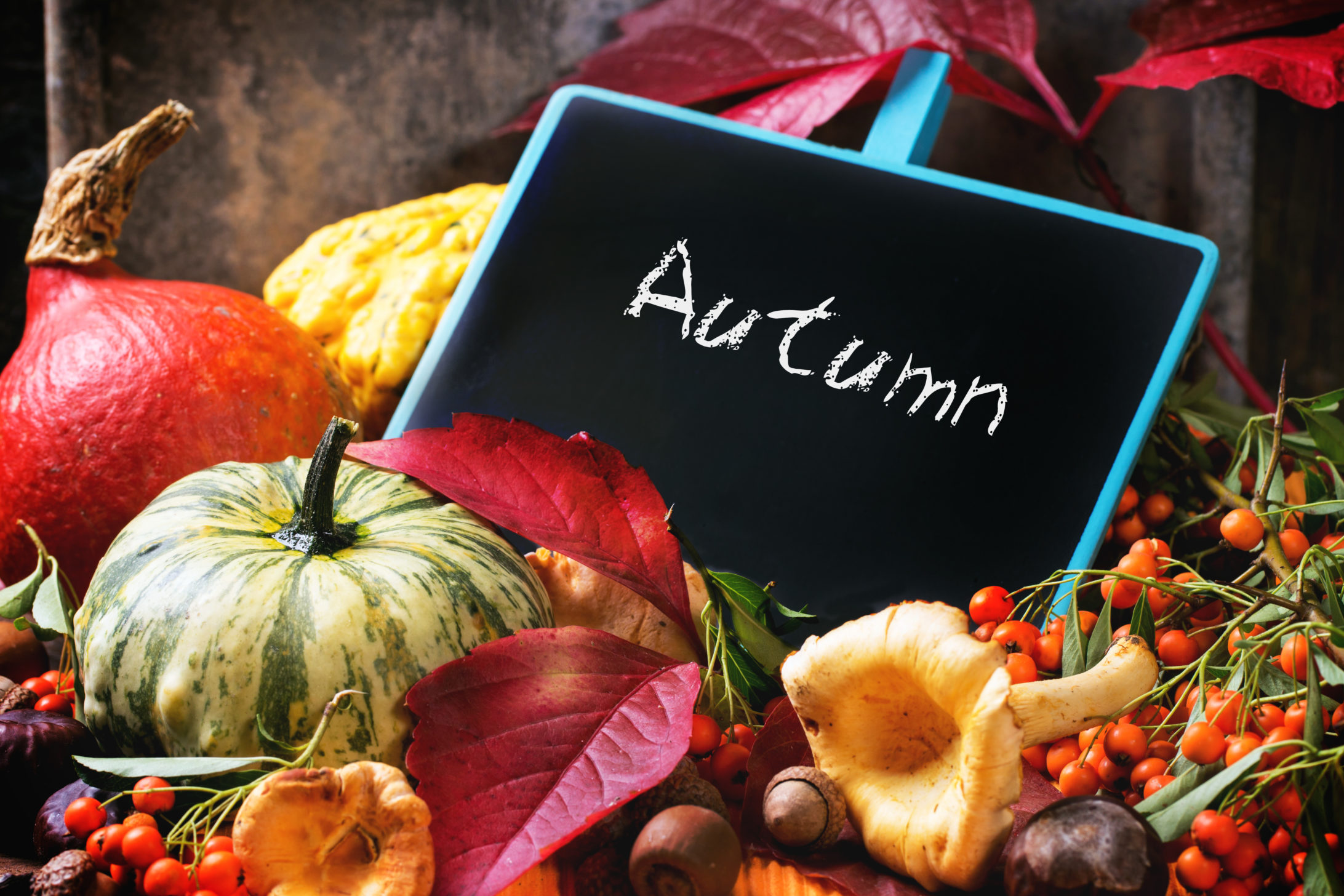 While growing up on a farm, the harvest season was always a busy, yet productive time. Having harvested crops in the bins or at the elevator meant another farming season had come and gone. The cold winter months were for rest and a time to gear up for the next spring planting season.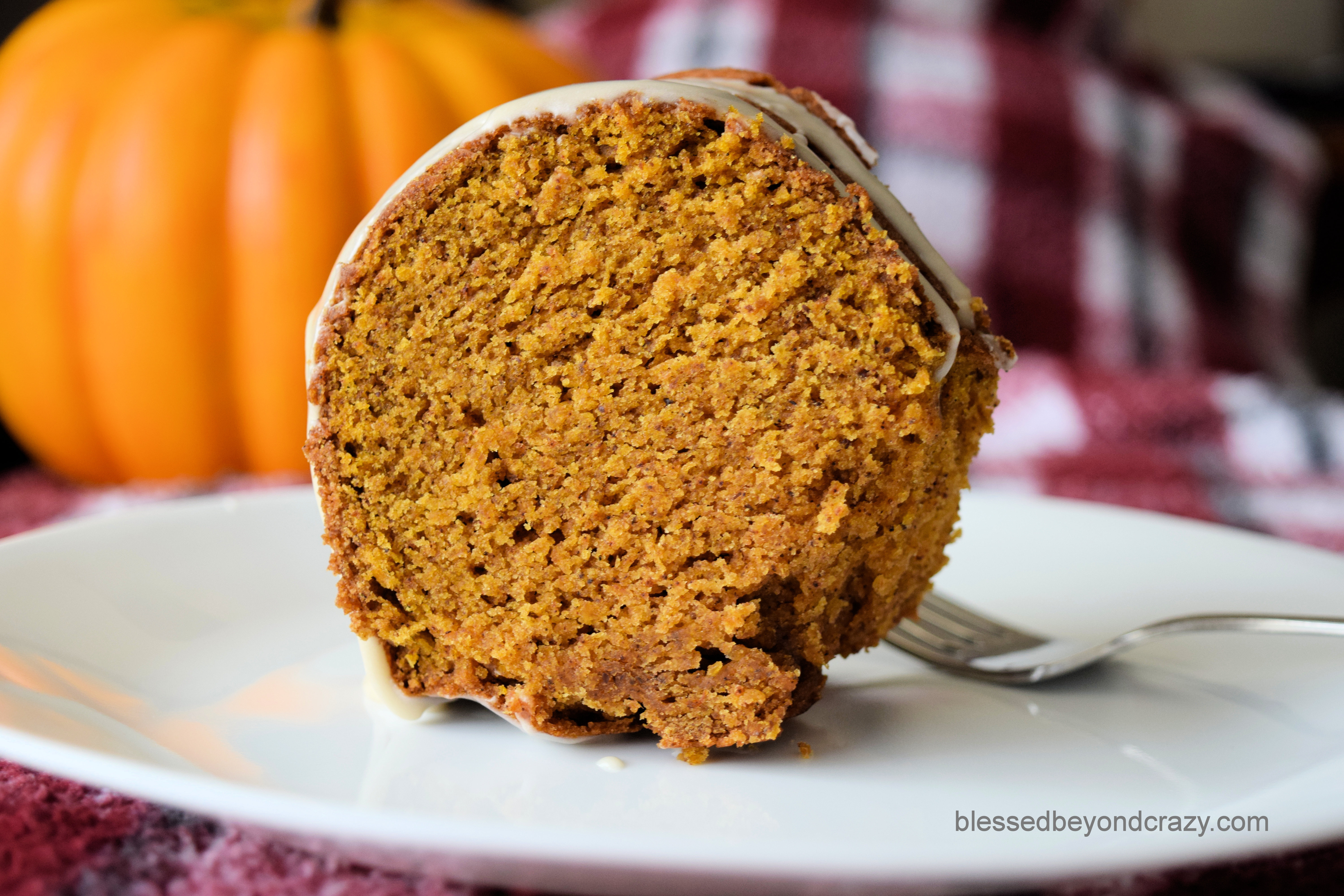 The growing season also meant that we had plenty of fresh fruits and vegetables, not to mention plenty of pecans and walnuts! Every spring Mom would always plant several hills of Connecticut Field pumpkin seeds and taught me how to make Fried Pumpkin Blossoms. My whole family LOVES fried pumpkin blossoms because they taste almost identical to fried wild morel mushrooms!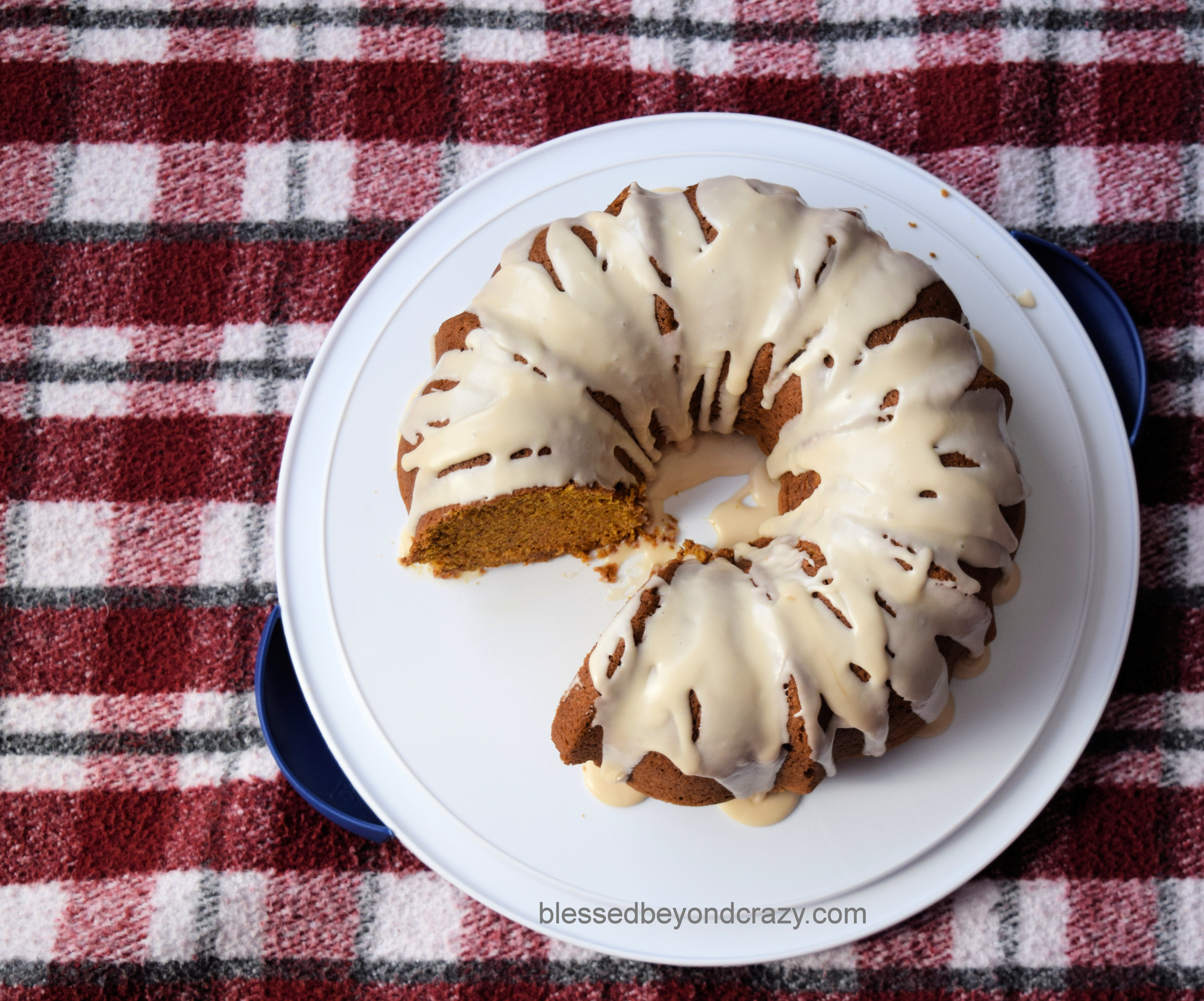 Pumpkin is great in many recipes such as Simple Pumpkin Muffins, Pumpkin-Chai Cheesecake with Caramel-Rum Sauce, or even in a Pumpkin Pie Smoothie!
Now let's talk about this Easy Pumpkin Bundt Cake.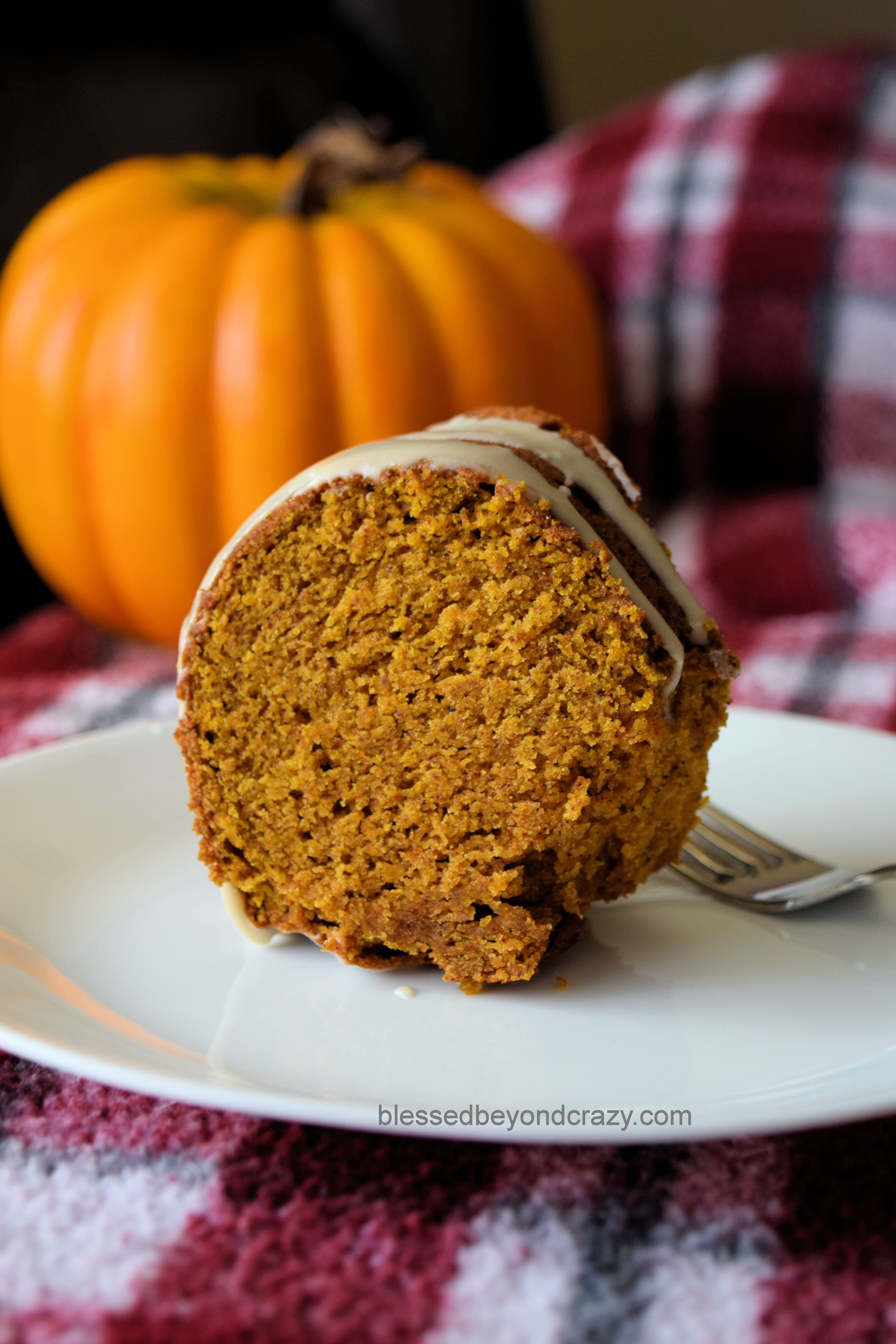 This pumpkin bundt cake recipe can easily be modified to be gluten-free. Therefore it is a splendid option for anyone on a gluten-free diet. The cake is just a little denser than when using wheat flour, although no one will probably ever be able to tell the difference.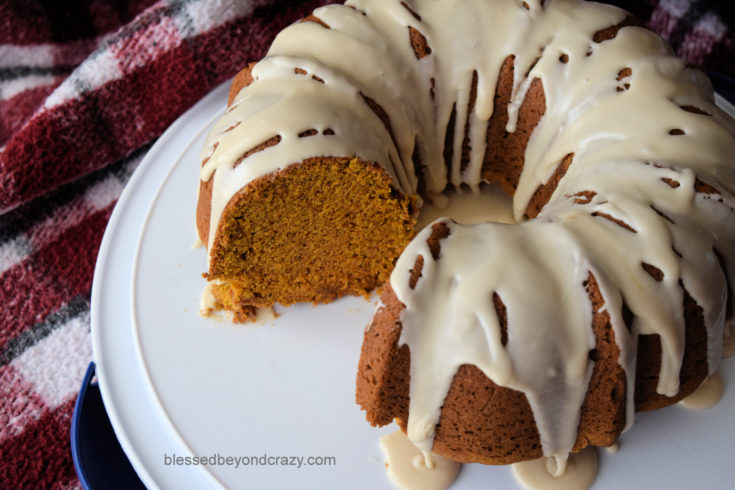 Yield:

Serves 12 - 16
Easy Pumpkin Bundt Cake with Gluten-Free Option
Total Time:
1 hour
15 minutes
A delicious pumpkin bundt cake recipe that can easily be modified to be gluten-free.
Ingredients
2-1/2 cups sugar
1 cup canola oil
3 eggs
3 cups all-purpose flour (GF Option: use gluten free flour blend + 1 1/2 teaspoon guar gum - unless flour already contains a thickening agent.
1 tablespoon ground flax (*use for gluten-free option only)
2 teaspoons baking soda
3 1/2 teaspoons pumpkin pie spice
1/2 teaspoon salt
1 can (15 ounces) pureed pumpkin (without spices)
ICING:
1 teaspoon butter, softened
1/2 teaspoon vanilla
2 cups confectioners' sugar
2 to 3 teaspoons milk, or enough to make icing thin enough to drizzle over cake.
Instructions
In a large bowl, combine sugar and oil until blended.
Add eggs, one at a time, beating well after each addition.
In a separate mixing bowl combine flour, baking soda, pumpkin pie spice, and salt, (also add guar gum and flax for gluten-free option only); add to egg mixture alternately with pumpkin, beating well after each addition.
Pour into a well-greased 10-inch bundt pan.
Bake in a preheated 350-degree F oven for 60-65 minutes or until a toothpick inserted near the center comes out clean.
Cool 10 minutes before inverting onto a wire rack.
Remove pan and cool completely.
In a small mixing bowl combine butter, vanilla, confectioner's sugar, and milk; drizzle icing over the cake.
Serve.
Notes
This cake is great served warm with a scoop of vanilla bean, cinnamon, butter pecan or caramel ice cream.
Don't you just love a great pumpkin recipe?
I know I sure do!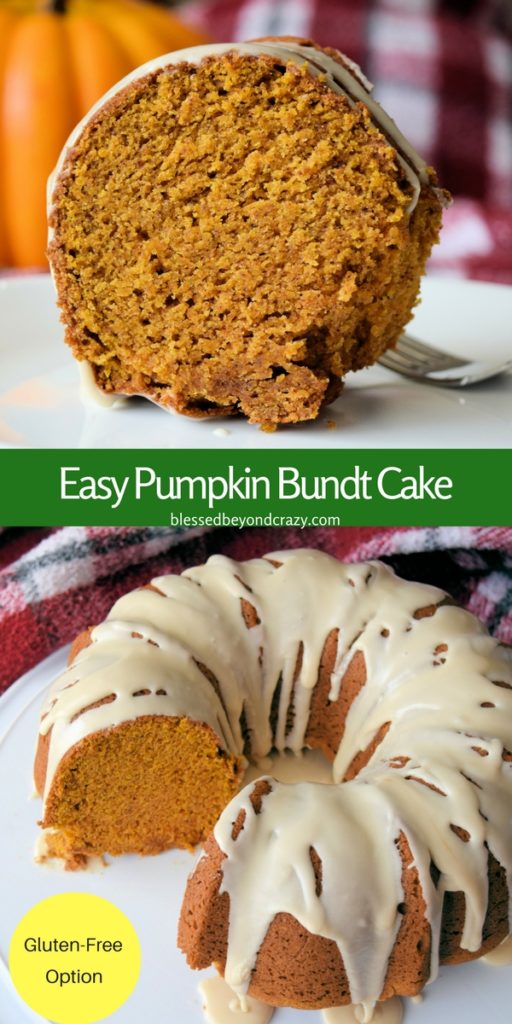 Happy fall yall!
Linda
Disclaimer: Manufacturer's formulations and policies for gluten-free products may change at any time, therefore it's important to always read product labels yourself and contact the manufacturer with concerns. We have found that most companies are eager to help answer your questions.
More great recipes: