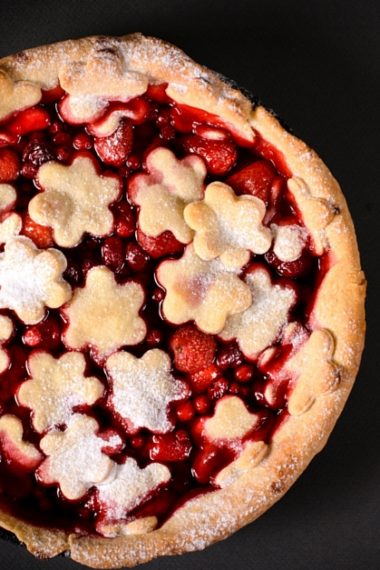 With the holidays right around the corner, I started thinking about my own Thanksgiving menu. One thought led to another and soon I was pondering diverse and clever ways that I could serve pie to our guests this year. Instead of serving pie in the traditional way, why not change things up a bit?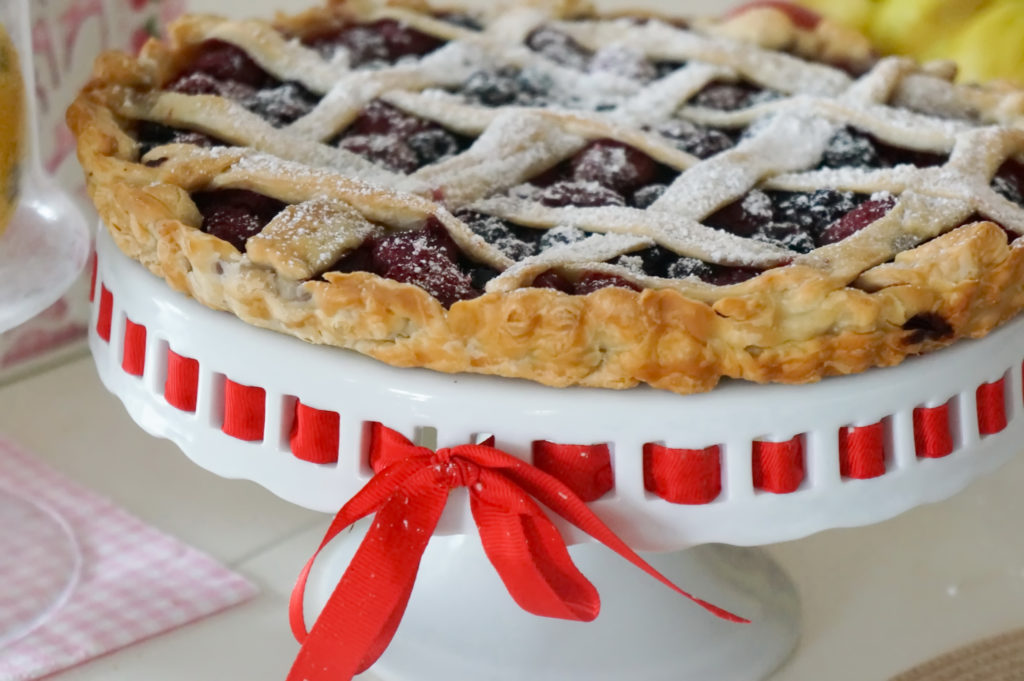 DISPLAY STANDS
First of all, a pretty display stand will quickly turn an ordinary pie into an elegant dessert! My mother owns several different styles of dessert display stands including two beautifully exquisite crystal cake stands, a lovely ceramic pedestal cake stands, and several different dessert platters. She also owns a tiered serving platter that works well for individualized or bite-size morsels.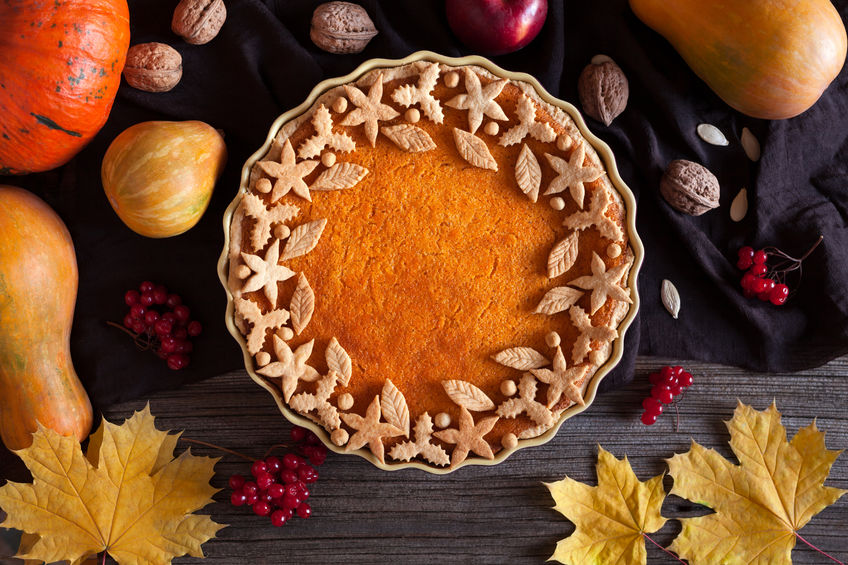 DECORATIVE DESIGNS
Let your creative juices flow and turn a traditional pie into an amazing work of art! One of the newest and hottest trends is to use fondant or mini cookie cutter to cut adorable patterns out of pie crust and arrange them on top of a pie, or around the edges.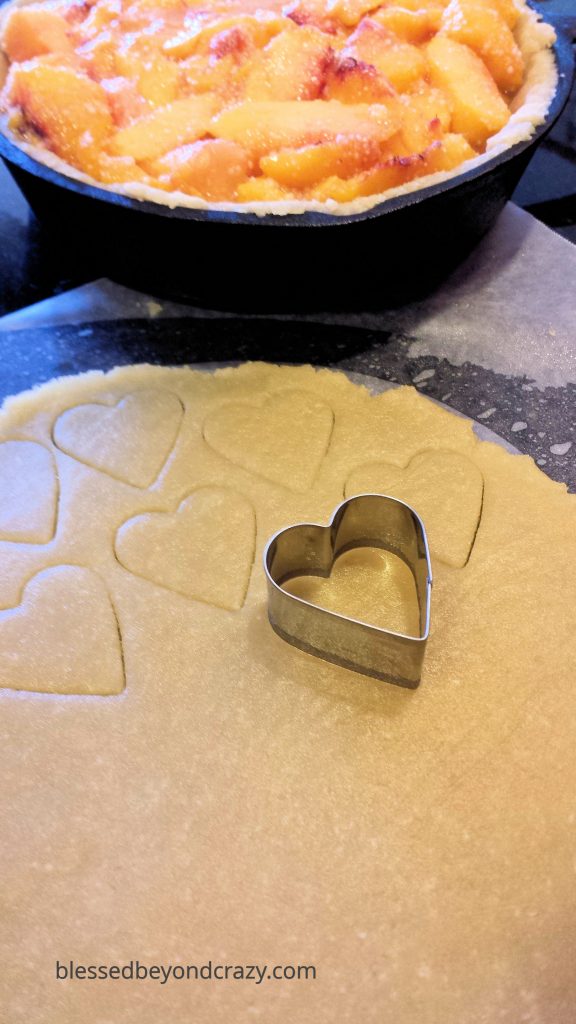 A traditional lattice topping is always fun, as well as a pie that is monogrammed using alphabet letters cookie cutters. Let your imagination soar and surprise your guests by creating your very own original pie design! Who knows, perhaps your creation will be featured on the cover of a magazine someday!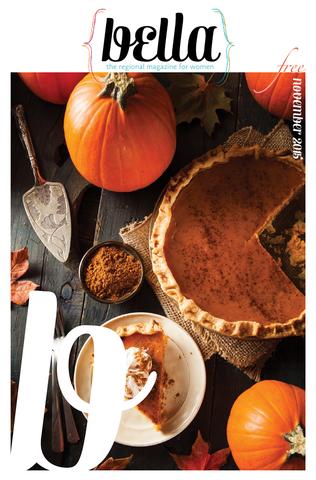 Blessed Beyond Crazy was honored to have Frozen Butter Pecan Pumpkin Pie featured in the 2015 November edition of Bella Magazine.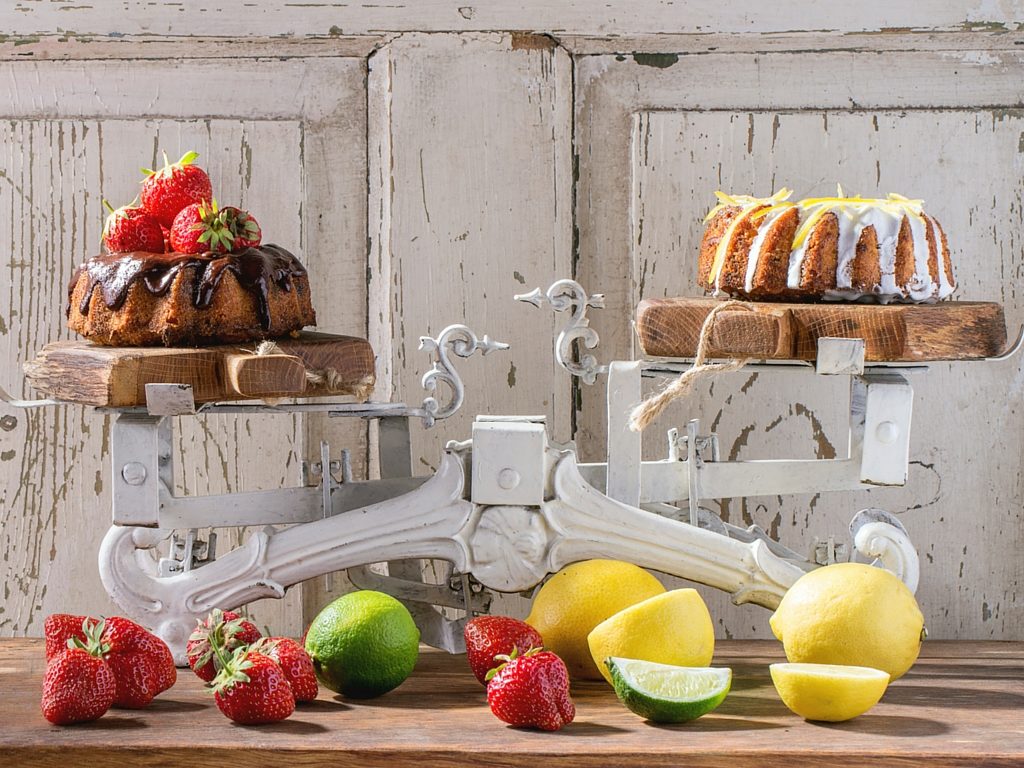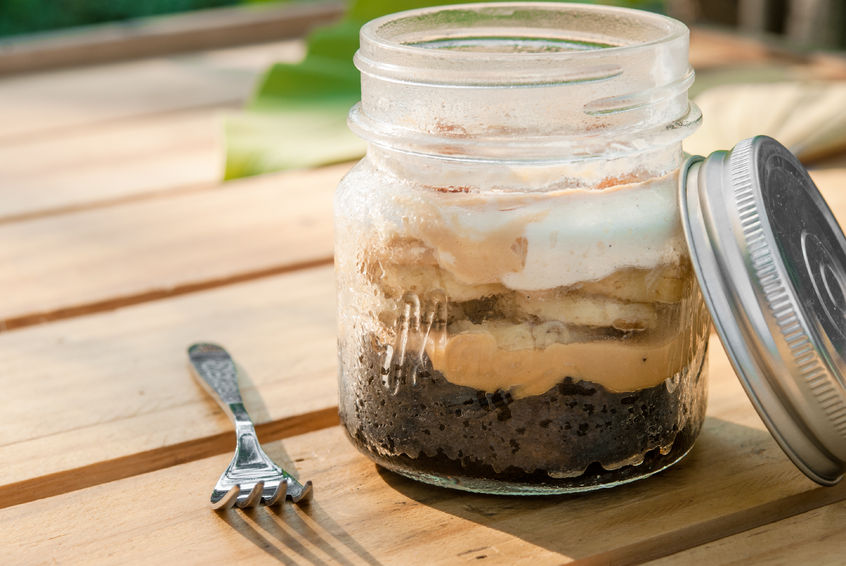 PIE-IN-A-JAR
Nowadays, Mason jars seem to be used for nearly everything. If you do a search on Pinterest you'll find that salads, dips, breakfast oats, smoothies, bread, pasta, parfaits, and more can be served in Mason jars. Pies certainly are no exception! Refrigerator pies, such as Banoffee pie (pictured above), and banana or coconut cream are great to make beforehand.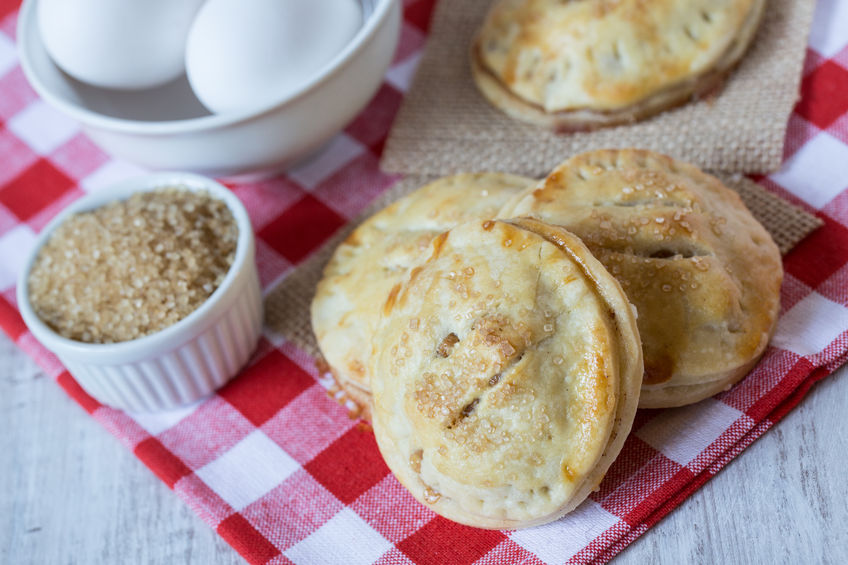 HANDHELD PIES
Individualized handheld pies are yet another creative way to serve pie. Set up a dessert station displaying a wide variety of individualized pies and let your guest select their favorites. Consider displaying handheld pies in wicker baskets lined with colorful napkins. To help with the ambiance, place flickering autumn-scented candles, a few mini pumpkins, and a vase of wildflowers nearby.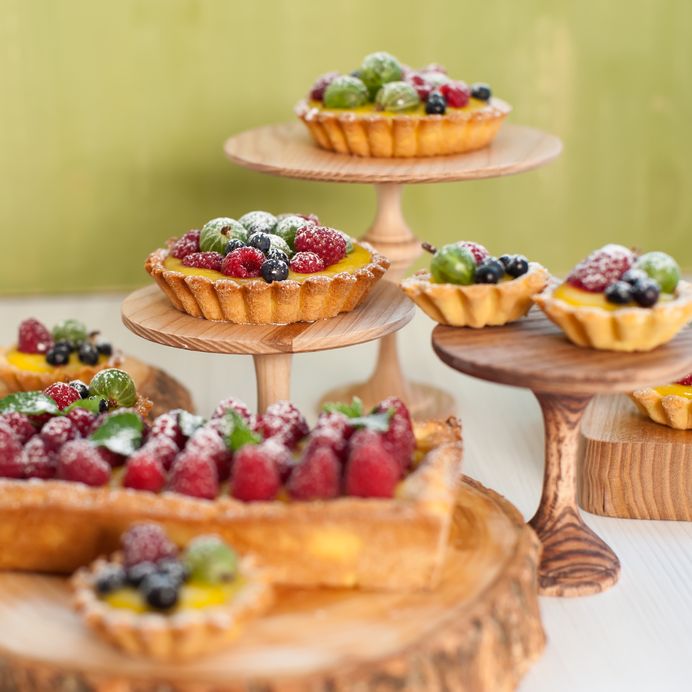 NATURAL ELEMENTS
Consider implementing several natural elements such as rustic wooden cake stands in your pie display. For an added touch, tuck fall foliage and sunflowers around the pies for a finishing touch. A granite or slate cheese board also work well and result in an amazing display for mini pies.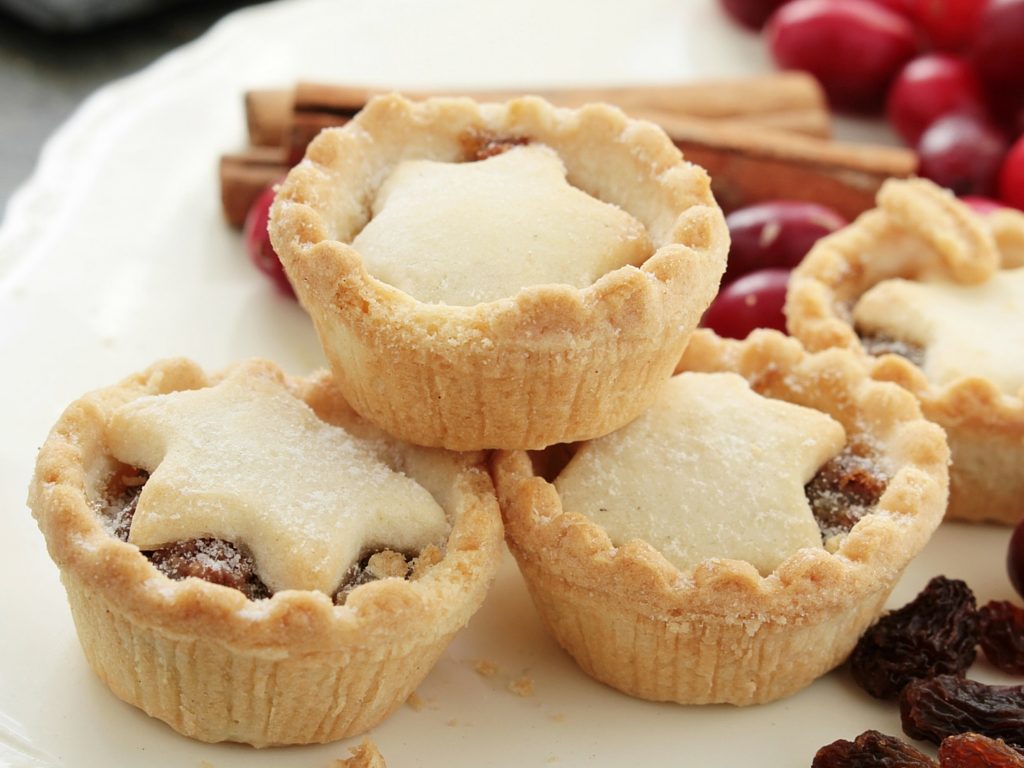 BITE-SIZE PIES
Every Thanksgiving my mother makes the most delicious tiny bite-size pecan pies. Smaller portions mean your guests can try a variety of flavors. Basically, nearly any pie recipe can be turned into darling bite-size pies by adjusting the recipe a bit.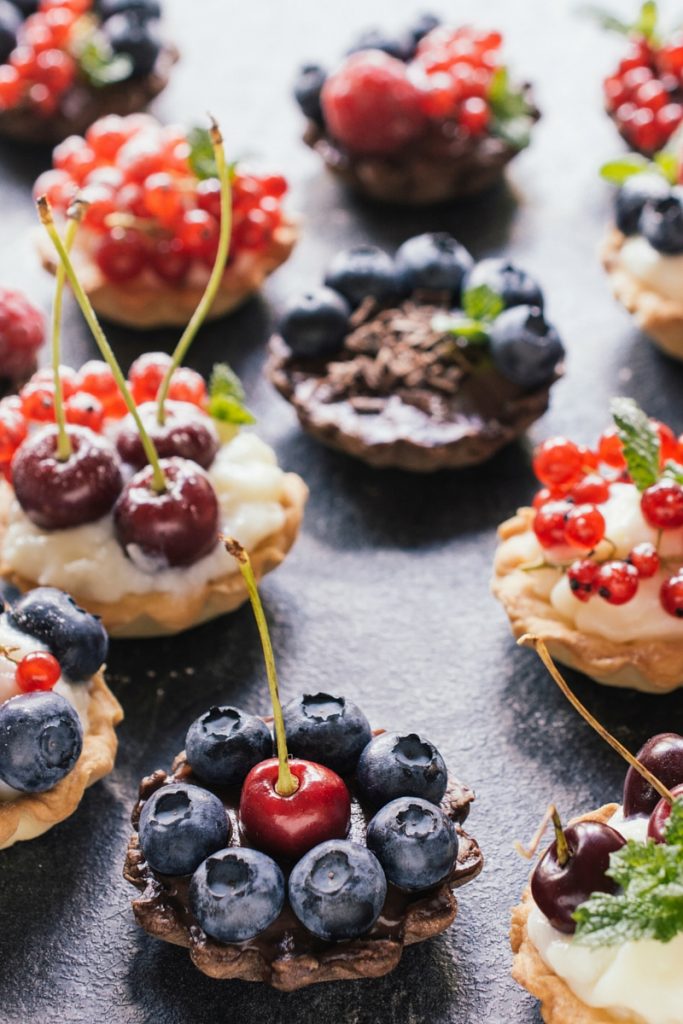 HEALTHY BITES
Just because you serve pie doesn't mean it has to be unhealthy. Create delicious and tantalizing healthy bites using mini nonstick tart pans to make a shallow bottom crust. Once cooled, fill them with low-fat, sugar-free pudding or yogurt and top with a variety of fresh fruits.