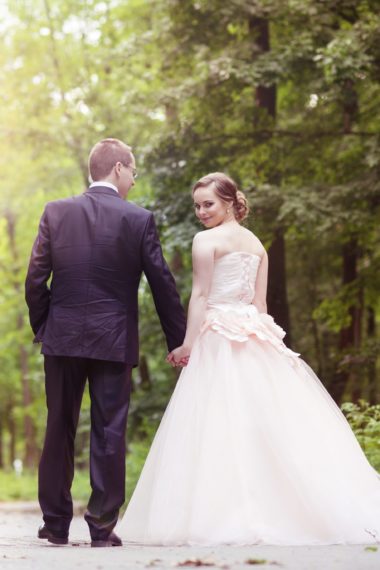 Congratulations! You're engaged! So now that the ring is on your finger, it's time to start planning the wedding of your dreams. If you are thinking of a timeless wedding, you'll love today's post titled: Elegant Vintage Wedding Ideas that Everyone Will Want to Steal!
To help support our blogging activities, our site contains affiliate links. If you make a purchase from a link on our site, we may receive a small percentage of that sale, at no extra cost to you. Blessed Beyond Crazy is a participant in the Amazon Services LLC Associates Program, an affiliate advertising program designed to provide a means for sites to earn advertising fees by advertising and linking to amazon.com.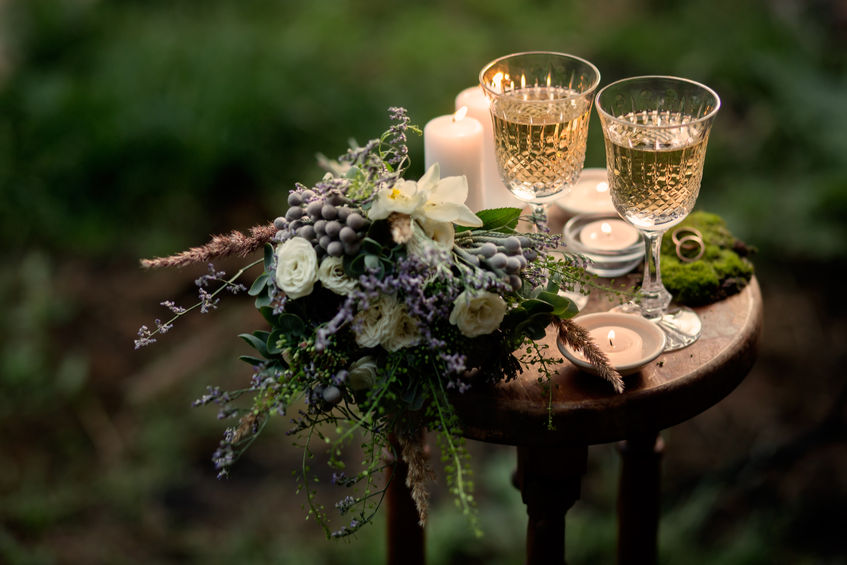 Historically, most vintage wedding ceremonies were performed during the month of June. Cherished family heirlooms were often incorporated into wedding decor, as well as touches of natural elements.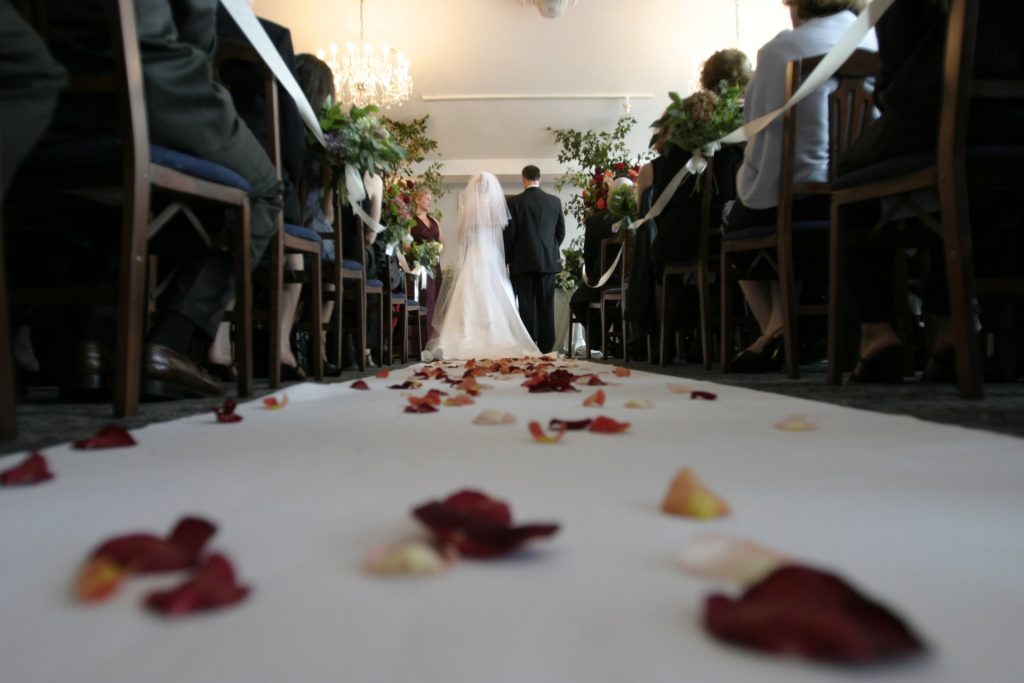 The Dress
If you love the Masterpiece show, Downton Abby, then you will be familiar with the character, Lady Edith Crawley. Edith seemingly had many highs and lows in life, but in the end, she happily walked down the aisle in a stunning lace wedding gown.
There are many throwback styles of wedding dresses that look just as gorgeous today, (think lace!). It helps to know your body type and which wedding dress style will look the best and flatter your body shape.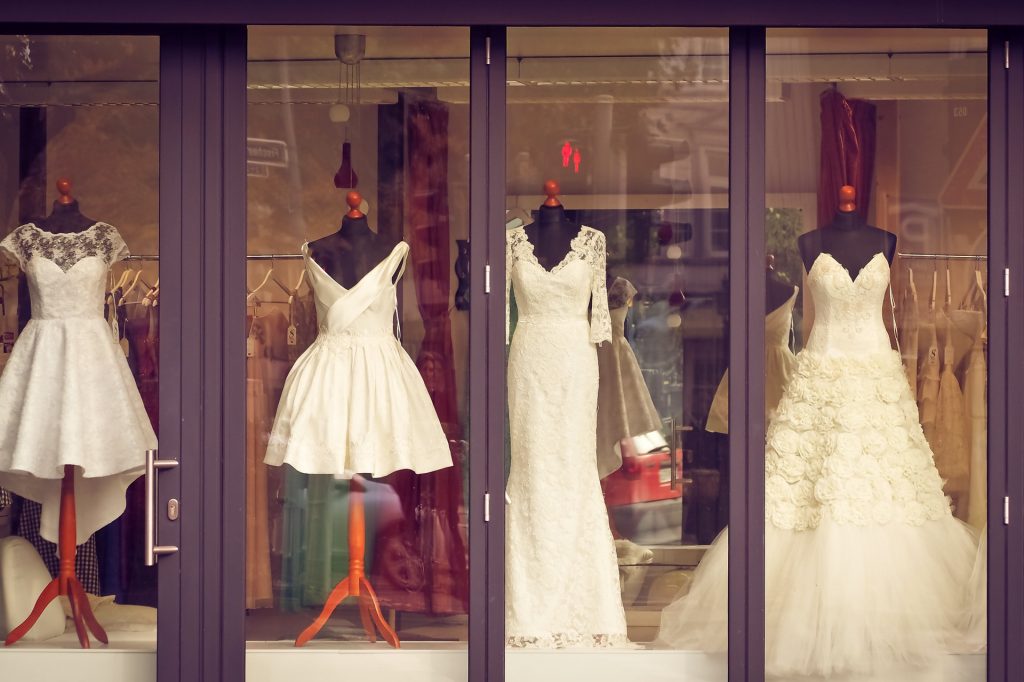 Princess or A-Line Wedding Dress – a most forgiving style and a wonderful choice for almost any bride. This flattering style of dress balances out top-heavy shapes and helps hide some tummy bulge.
Empire Waist Wedding Dress – also a very forgiving wedding dress style and great for many body types. Classically it has a high waistline and the seam is just underneath the bust with the fabric below the waist falling gracefully to the floor. Slim brides with small busts tend to like this shape.
Column or Sheath Wedding Dress – runs vertically from the shoulders down to the floor and the hem does not flair out. This style of dress works best for slim brides with balanced figures, or for petite brides on the slim side since it tends to elongate their shape.
Ball Gown Wedding Dress (or Fairy-Tale) – think of Cinderella's ball gown. This style of dress usually has a fitted bodice and flares out from the hips, adding drama and over-the-top glamour.
Tea Length Wedding Dress – this style of gown is conservative and relaxed, but chic. The hemline falls at a woman's shin and is usually fitted at the waist. It's a good style for the woman who wants to show off a pair of great legs.
Trumpet or Mermaid Wedding Dress – this style of wedding dress is a great choice if you are looking to accentuate your curvy figure. It is most flattering for those with hourglass figures and physically fit women.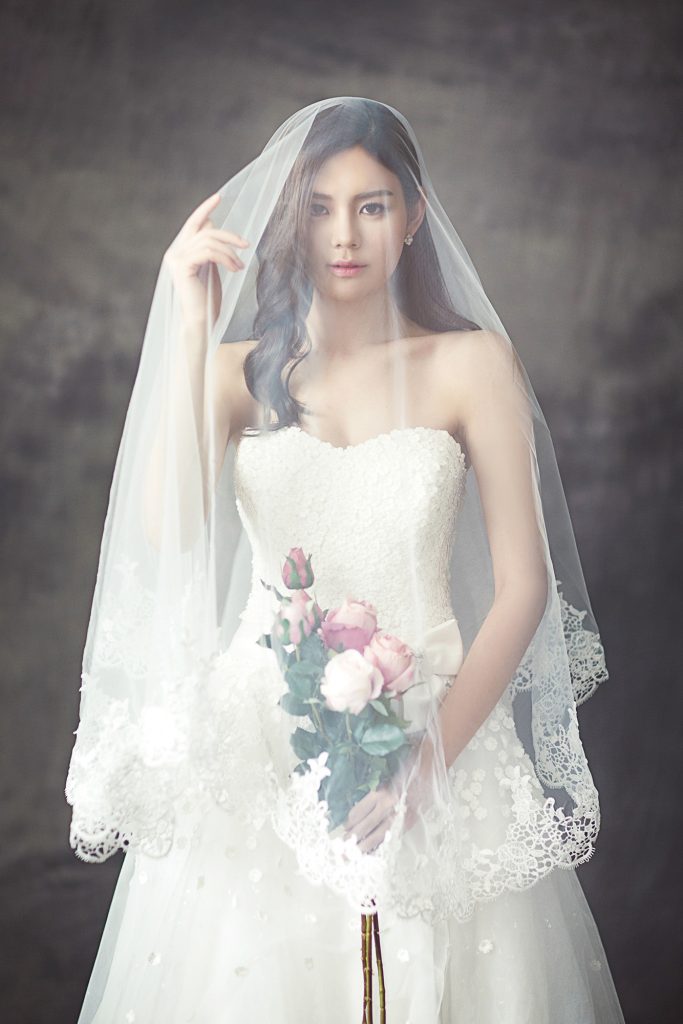 Hair
Vintage hairstyles should be delicate and full of romance. For a soft feminine look and to display your natural beauty, wear your hair down. For a chic and more finished look, try layered braids, curls, or gentle waves.
A Juliet headdress, popularized in the 1920s, or weave a vintage-inspired hair comb through your up-do. Or perhaps you like a long vintage lace veil or a birdcage veil.
No matter what look you choose, make sure to consider the style of your dress, your facial shape, and the comfort of the hairstyle. On your wedding day you want to look your very best, yet still, be comfortable.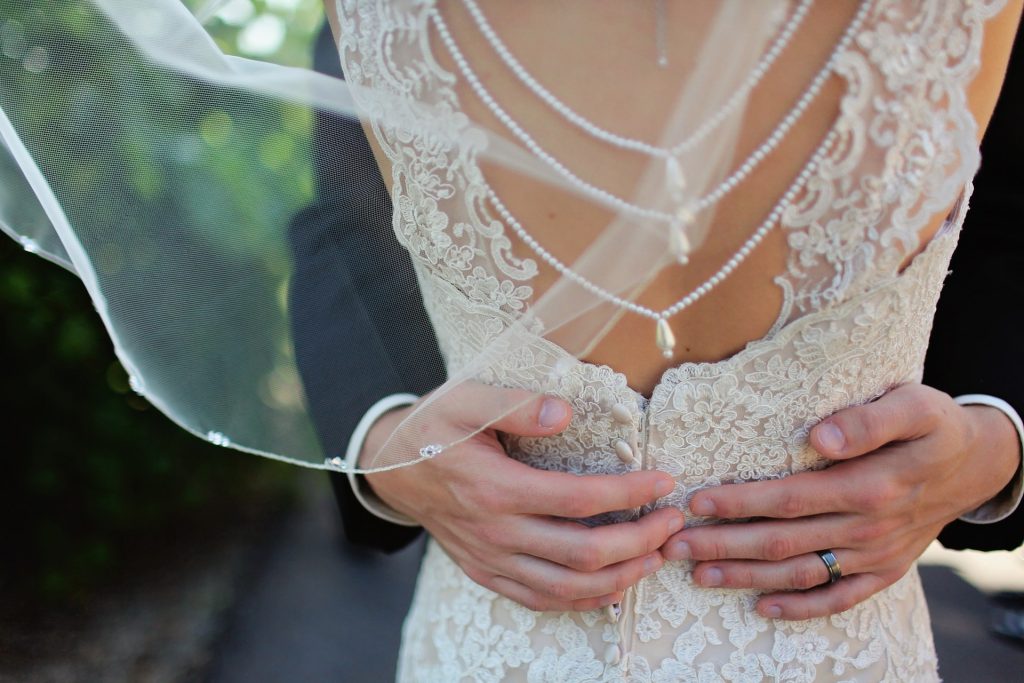 Accessories
Finish off your bridal look with a few vintage accessories such as a sexy lace garter, a vintage brooch or ring, a pair of satin gloves, or an heirloom pearl necklace. A lace parasol and a darling little-beaded clutch make wonderful vintage photo props. If you want to stick to tradition, you will need something old, something new, something borrowed, and something blue!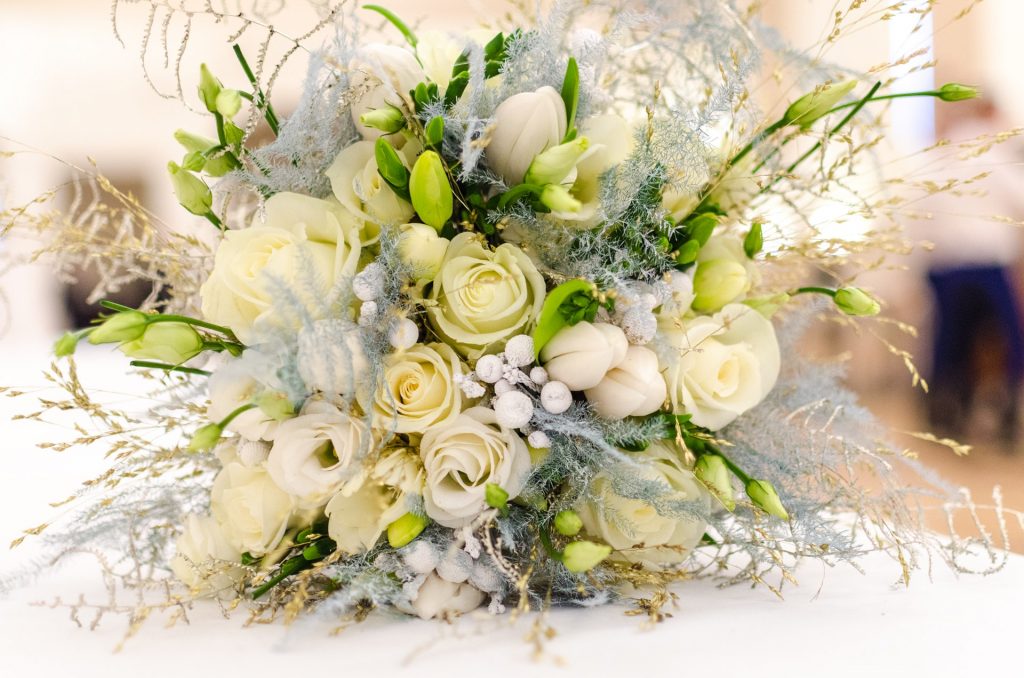 Flowers
A vintage wedding wouldn't be complete without a few intimate family details. Wrap a piece of lace from your mother's wedding gown around your bouquet, or accentuate a bouquet with attached pearls, or a piece of heirloom jewelry.
Loose bundles of wildflowers, or fresh-from-the garden classic red or blush pink roses, peonies, hydrangeas, baby's breath and Billy balls, dusty miller, along with cascading greenery give an arrangement a more romantic and timeless look.
For the groom's lapel, consider a clean pocket square, a vintage pocket watch, or a casual flower boutonniere for a summer outdoor wedding.

Decor
There's just something that feels so romantic about mix-matching modern and vintage pieces. You can easily create a nice balance between old and new by incorporating items of sentimental value and mixing various patterns and textures within your decor.
Here are a few ideas:
Have guests sign your guestbook using an antique quill and inkwell.
Leather accents add a lovely masculine touch to your decor. Place a stack of leather-bound books on each table or use a blank one as your guest book.
Mix vintage pewter vases with modern, airy stemmed glassware.
Have a calligrapher write your vows onto your aisle runner.
Decorate your ceremony space with a variety of vintage lanterns.
Use old-fashioned urns, classic pillars, and gold vases to hold flower arrangements or the bridal bouquets.
Have the ring-bearer wear a newsboy cap and suspenders as he walks down the aisle.
Collect your guests' cards in an antique birdcage or vintage suitcase.
Suspend small groupings of fresh flowers among old wooden picture frames.
Hang old family wedding photos on a tree for a true "family tree."
Decorate your reception entrance with a stack of vintage suitcases and antique clocks.
Re-purpose antique table runners as banners for the back of the "Bride" and "Groom" chairs.
Display your engagement photos on a reclaimed wooden door.
Suspend antique bird cages or unique wedding lanterns at various heights above your tables.
Hang sparkly chandeliers above your cake table.
Weave twinkle lights through bare wooden rafters in a barn, or wrap them around outdoor tree branches for a soft romantic glow.
Re-purpose Mason jars into unique candelabras.
Incorporate milk glass vessels and mercury glass goblets into your decor.
Tablescapes
Create a reception that is memorable and trendsetting. A reception held by candlelight reflects a time long ago and creates a romantic ambiance.
Combine neutral colors, such as ivory, silver, and beige together with pastel accents.
Mix and match different heights of mercury glass candle holders on your tables.
Antique china is even more stunning when placed on gold chargers.
Use mix-and-match dishes for a fun and classy touch.
Display special and unique pieces of china dishes under glass domes.
Place sprigs of baby's breath in vintage teacups as centerpieces for your tables.
Fresh roses look amazing when paired with vintage crystal glasses, antique pearl necklaces, and lace tablecloths.
Use an antique or re-purposed desk or dresser to display desserts, drinks, and favors.
Use nostalgic cookie jars to serve a variety of cookies.
Re-purpose vintage fruit baskets to hold floral arrangements.
Add a touch of nature to your tables by using greenery such as leaves, fresh herbs, and ferns.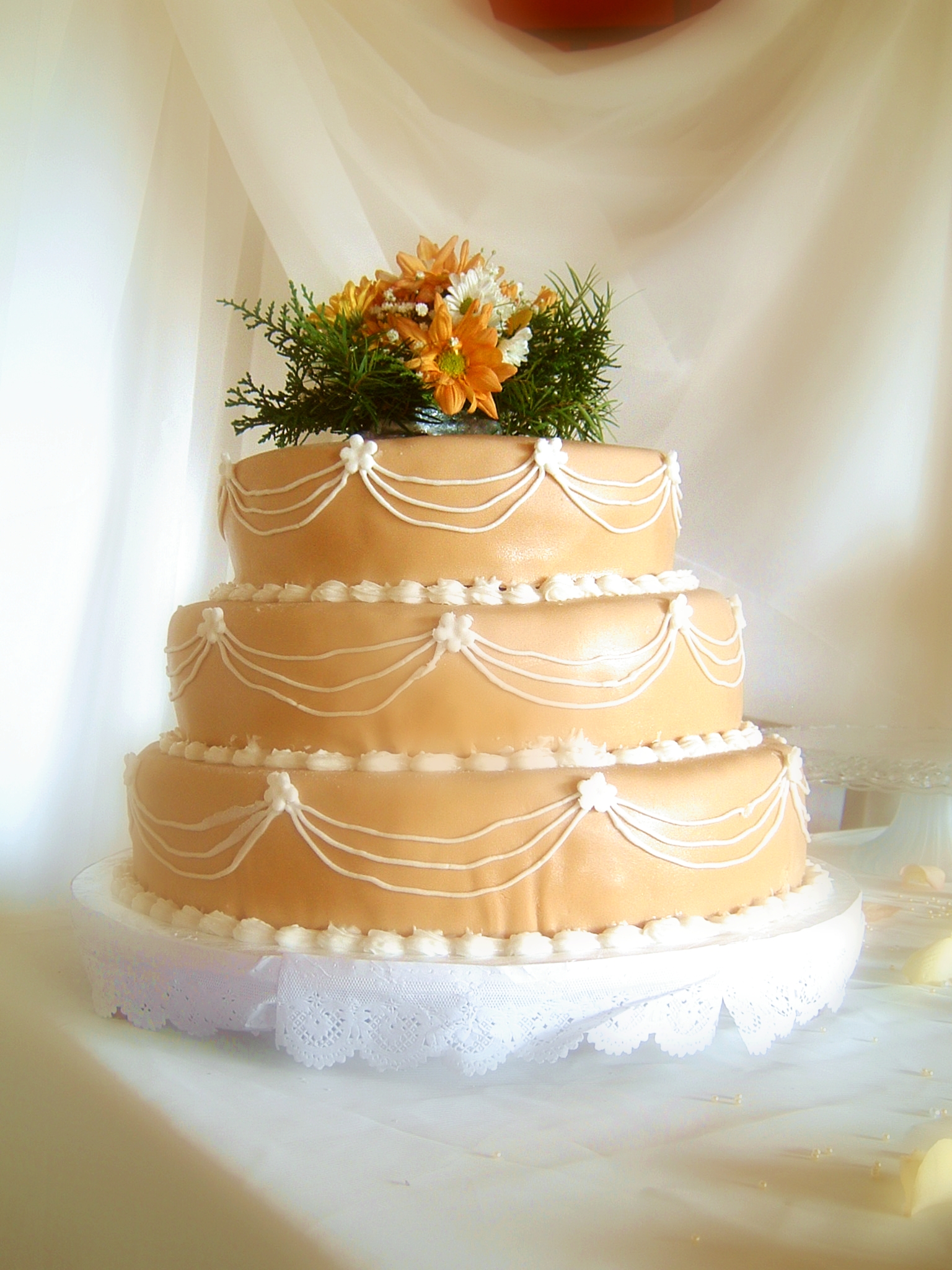 The Cake
Your wedding cake can be simple or fancy, depending on your taste. Instead of serving just plain white cake, consider making the layers different flavors such as carrot cake, spice cake, white chocolate, strawberry, etc…
Dress up your wedding cake with pearls, fresh flowers, fabric roses, and ruffles.
Serve tasty petite fours and other bite-sized desserts on vintage silver platters.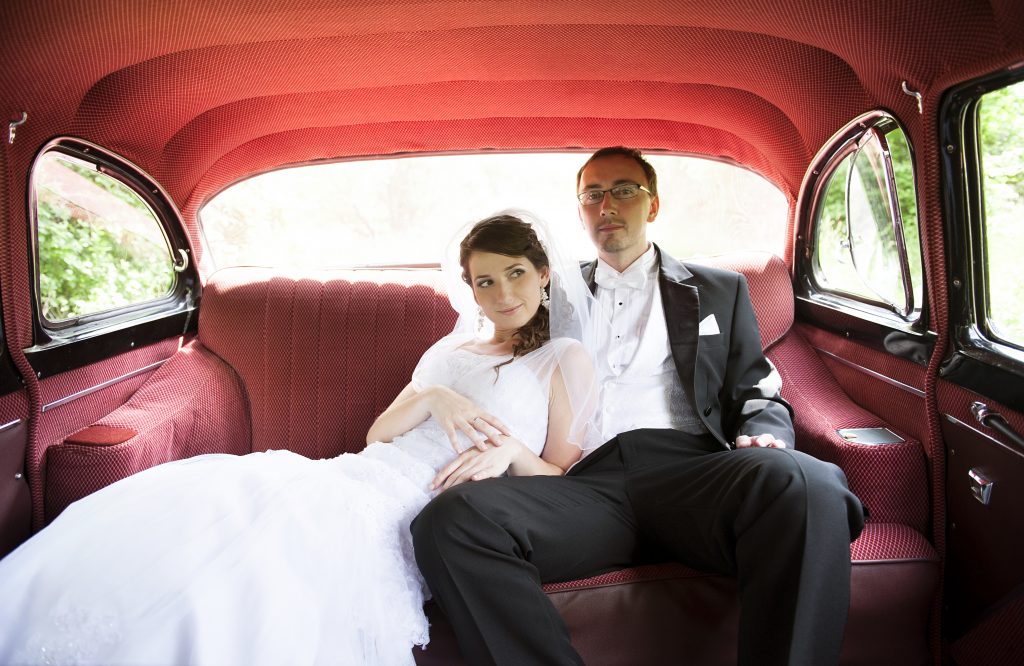 The Exit
There are so many fun options for a memorable send-off. Make a quick getaway in a vintage set of wheels such as a classic Ford Thunderbird, a Rolls Royce, a 1957 Chevrolet Bel Air low-rider, or a Great Gatsby-inspired car. Make sure that each of your guests receives a small bag of white rice, birdseed or dried lavender to toss as you make your exit.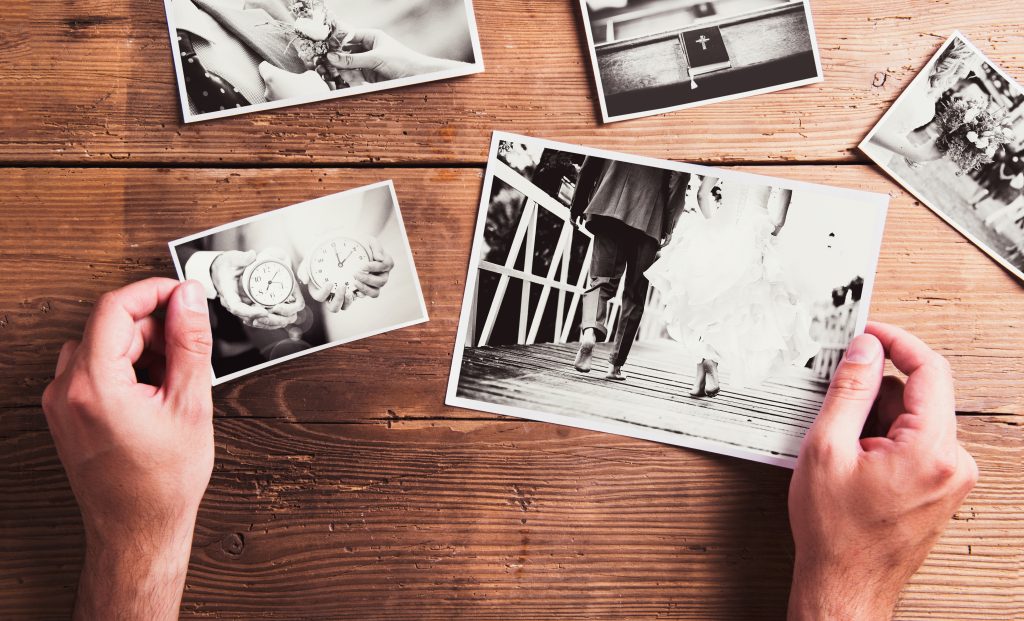 These elegant vintage wedding ideas will not only enchant your guests but leave everyone reminiscing about the elegance of your special day!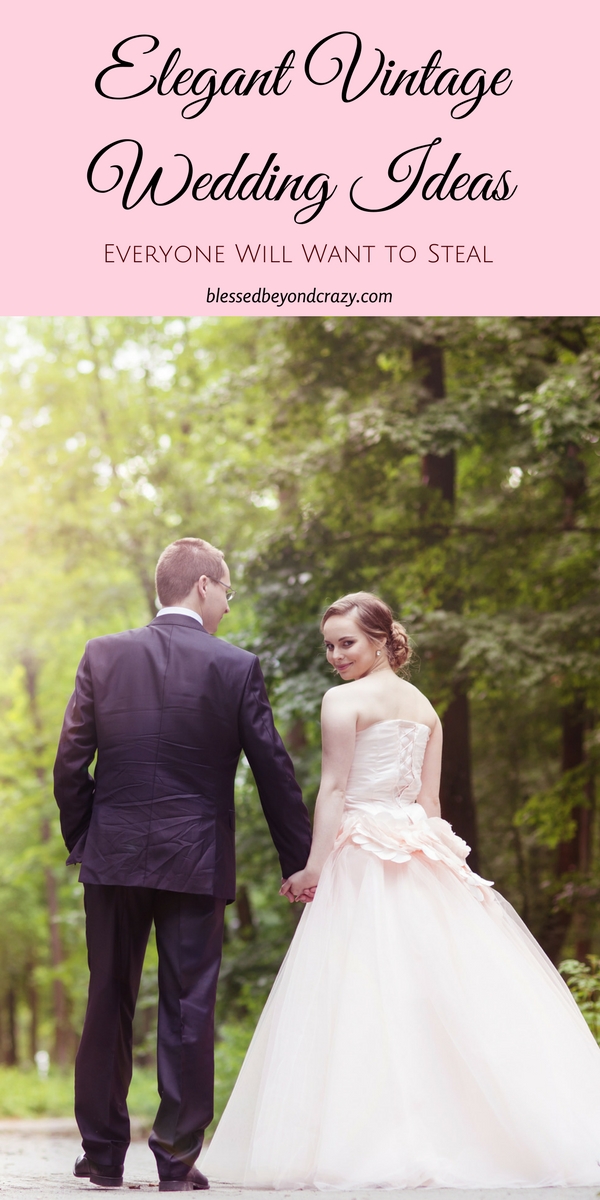 Congratulations and blessings on your very special day!
Linda
More great ideas: