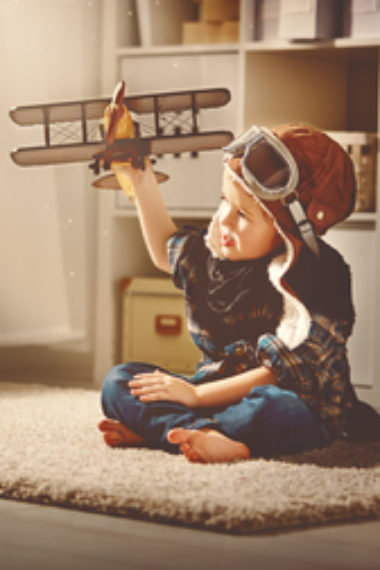 I think we can all agree that photos of our children are priceless. Kids seem to grow and change so quickly and therefore it's important to capture each stage before it slips away. In today's post, let's have a little fun. Let's take a peek at 15 Retro Inspired Kids Photo Shoot Ideas that you can recreate yourself.
To help support our blogging activities, our site contains affiliate links. If you make a purchase from a link on our site, we may receive a small percentage of that sale, at no extra cost to you. Blessed Beyond Crazy is a participant in the Amazon Services LLC Associates Program, an affiliate advertising program designed to provide a means for sites to earn advertising fees by advertising and linking to amazon.com. As an Amazon Associate, I earn from qualifying purchases.
Safe Domain
Photos of your child need not be complicated. Just a few simple props can take a cute photo and turn it into something extra special.
Does your child aspire to be a pilot like the little guy in the photo above? Perhaps your child dreams of being a firefighter, a cowboy, a doctor, a rocket scientist, or maybe even a superhero?
Whatever occupation they dream about, try to find a few appropriate key props that your child will like and click away. Photos are always the best when your child is comfortable, relaxed, and enjoying the moment.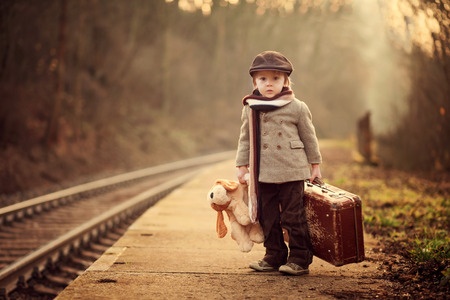 Experiment with Camera Settings & Filters
Isn't this picture of this darling little boy just the sweetest thing? Anticipation is written all over his face and it looks like he is ready to go on a great adventure.
So what else does a little traveler need besides a vintage suitcase, a stuffed animal, and a destination? Well, sometimes a camera filter comes in handy.
Most cameras and Smartphones have adjustable settings that allow you to create special photographic effects. Some camera filters alter photos to be black and white. Some filters enhance colors while other filters give a photo a vintage flair. Try experimenting with various camera settings and filters and see what kind of fun photos you can create.
Highlights
What could be more adorable than a little one lovely squeezing her teddy bear? This photo has such a natural, relaxed feel and I love how she seems to be peeking around the corner at the camera. Her simple outfit and bare feet give this photo a vintage feel that can easily be duplicated. As a result, it's perfect for a retro-inspired kids photoshoot.
A highlight is defined as an area or a spot in a photo that is illuminated and has special significance. In the photo above you can see how the color of the teddy bear stands out a smidgen and adds an interesting detail to the photo.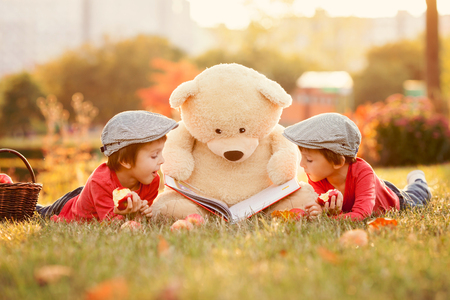 Backlight
I don't know about you, but I want to jump right into this picture and join in on the fun! What great photographic staging for twins and/or siblings! I also think it's so creative to have an oversized teddy bear that appears to be reading stories to the children. Having the children do something simple like eating apples and looking at a book gives this photo a timeless feeling.
Backlighting can take photos from ordinary to stunning. Because the light is coming from behind the subject, photos seem to be dreamy and often somewhat whimsical. Try not to shoot directly into the sun because it typically washes out the picture. The best time of day is shortly after the sun rises or right before it sets.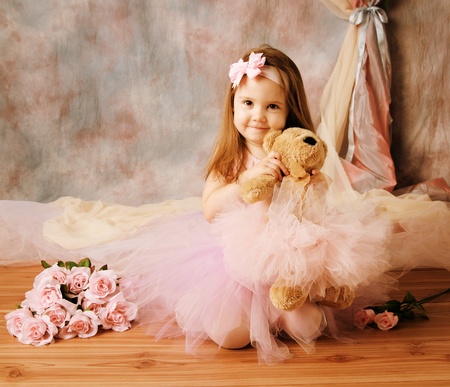 Hobbies, Sports and Fine Arts
Showcasing a child's hobby, favorite sport, or talent can really pay off in photos.
A perfect example is my boss. Displayed in his office are numerous photos of his children participating in various sporting events. One photo captures the moment his son swung a bat and made contact with a baseball. One photo captures the moment his other son is running a football play. Another photo captures his daughter digging a volleyball and another picture is of his other daughter kicking a soccer ball.
These types of pictures are fun and create feelings of movement and achievement and will be cherished for years to come.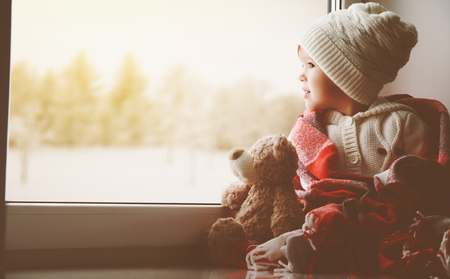 Looking Out
As I've mentioned, sometimes it's the simple things that make the best photos. The little girl wrapped up in a toasty warm blanket with a matching cable knit cardigan and beanie seems to be patiently waiting for someone. Perhaps she's waiting for her daddy to come home from work so they can go outside and play in the snow. Maybe she's waiting for a sibling to arrive home from school, or perhaps she's waiting for her grandmother to pick her up for an overnight visit. No matter the situation, the simple act of a child looking out a window in anticipation is simply precious.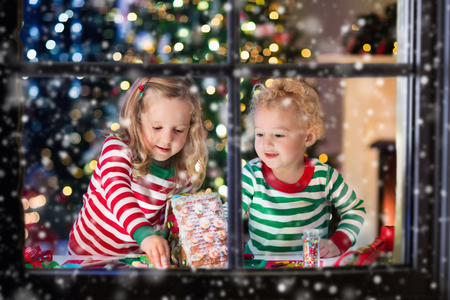 Looking In
The same holds true of looking in a window at children creating some fond memories. Notice the joy on the children's faces and their darling candy cane pj's. I love the simplicity of this photo and the softly blurred lights of a Christmas tree in the background adds a wonderful touch.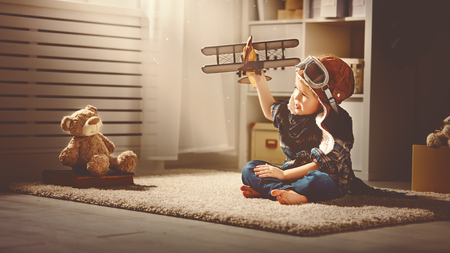 Playtime
Don't overlook playtime. Seizing a moment when your child is engaged in play can result in some darling pictures. Just look at this little guy playing with his vintage toy plane while his observant teddy bear looks on. What a priceless memory and a great photo. This little guy probably isn't even aware that he is being photographed.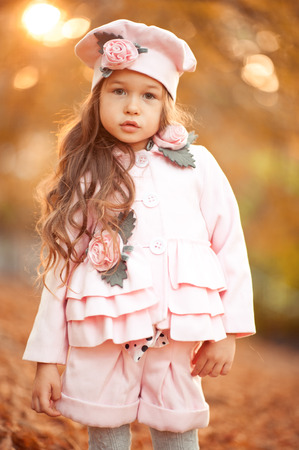 Stylish Clothing
Fashion is also included in this list of 15 Retro Inspired Kids Photo Shoot Ideas. Take advantage of the situation if your child loves a special outfit or article of clothing. Dress them up in a child's vintage style clothes and have a fun fashion photoshoot.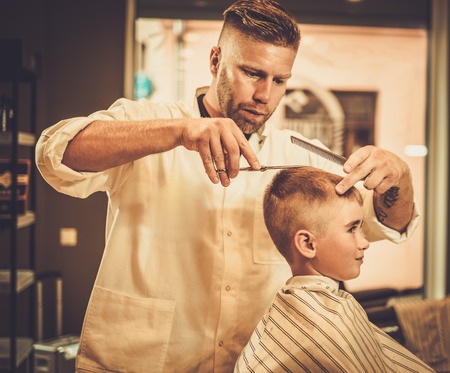 Ordinary Life
Yes, ordinary life can absolutely be extraordinary. Grab your camera and enjoy clicking away during random activities, such as a simple haircut. This photo looks like it could be on the cover of a vintage magazine. Try using those camera filters mentioned previously to obtain a retro flair.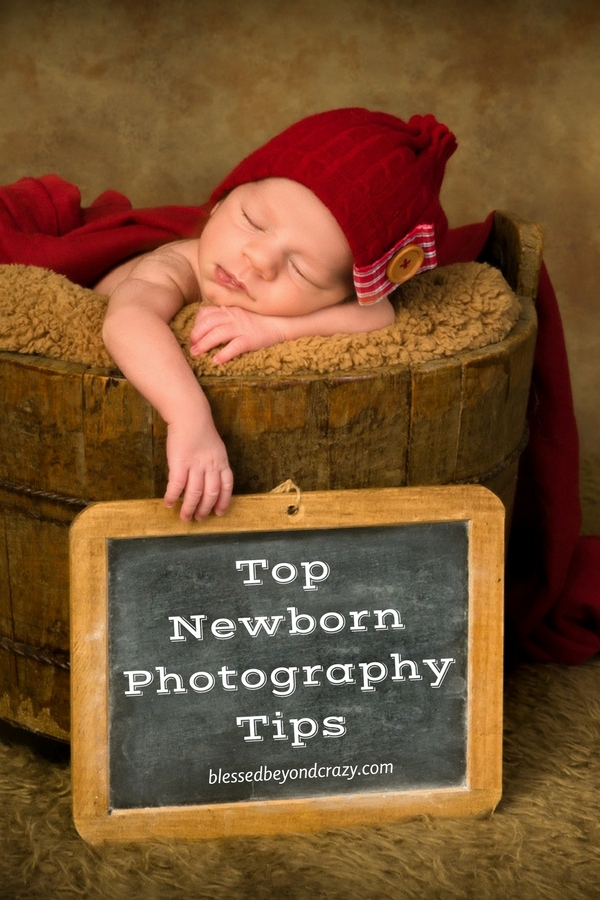 Looking for more great ideas? Check out these Top Newborn Photography Tips!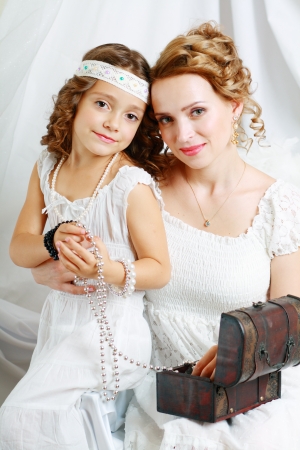 Someone Special
Another Retro Inspired Kid's Photo Shoot idea adds a lovely element. Is there someone special in your child's life? Perhaps an aunt, a Godmother, an older sister, etc… Why not include them in a retro-inspired kid's photoshoot session? A photo like this is sure to be a keepsake.
Tip: Don't be afraid to use things you have on hand as a backdrop. I made my own backdrop years ago by using a clean navy blue sheet draped from the top of my boy's bunk beds. Since we had a nice white wicker chair on our front porch, I placed it in front of the sheet. As my children tried various poses I snapped away with my camera. It's amazing that my adult children still remember that photo session we had so many years ago.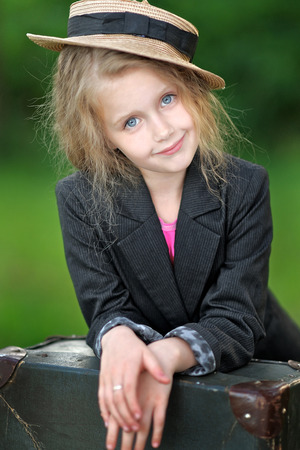 Natural Beauty
Relax and let the natural beauty shine brightly on your child. Don't worry about perfection because the key is to have fun together. This sweet little girl looks like she could be right out of the 1964 movie Mary Poppins.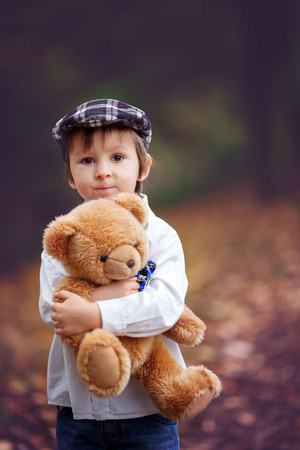 Close Up
Close-up photos are fun and can showcase your child's facial expressions and sweet spirit. Notice how the simple addition of a stylish cabby cap adds a retro feel to the photo.
Color
Don't be afraid to use vibrant colors during a retro-inspired kids photoshoot. The pop of red against the green background really makes this little girl stand out.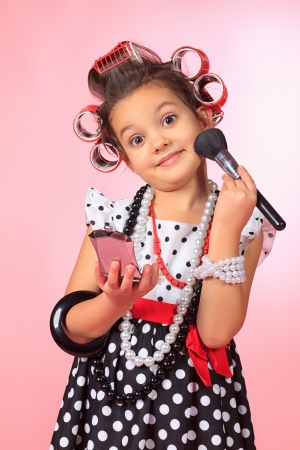 Dress Up
Since most small children love to play dress-up, snatch the opportunity to have a "professional photoshoot" with your child. They can pretend they are a glamorous model or actress being featured on the cover of a fashion magazine. Click away while she gets ready for her big moment.
Which of these 15 Retro Inspired Kids Photo Shoot Ideas is your favorite?
To find retro photo props: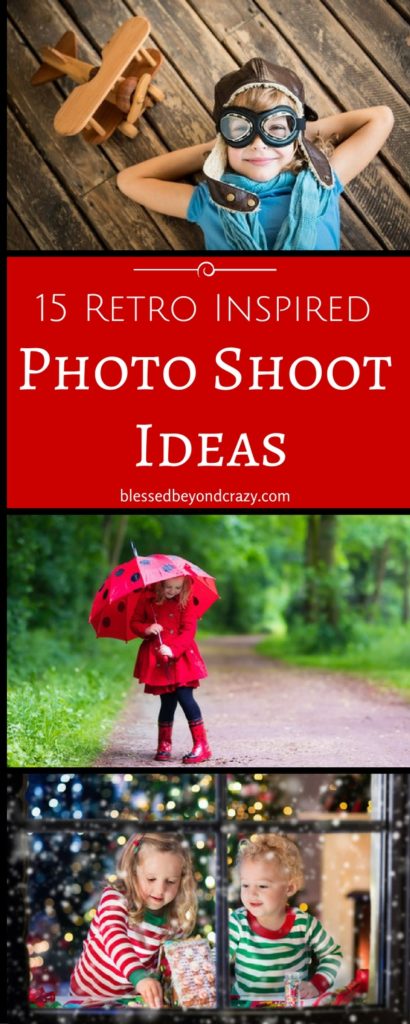 Which of these 15 Retro Inspired Photo Shoot Ideas is your favorite? Have fun!
Linda
More great ideas: