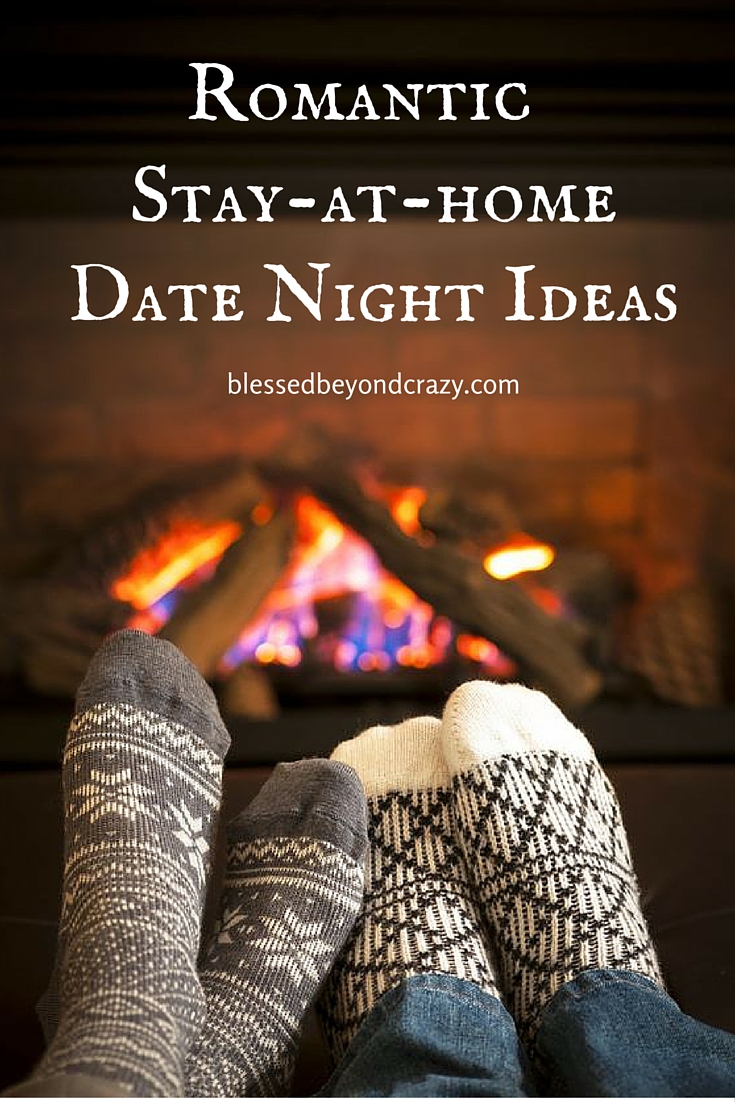 Based on the book 1001 Ways To Be Romantic by Gregory J.P. Godek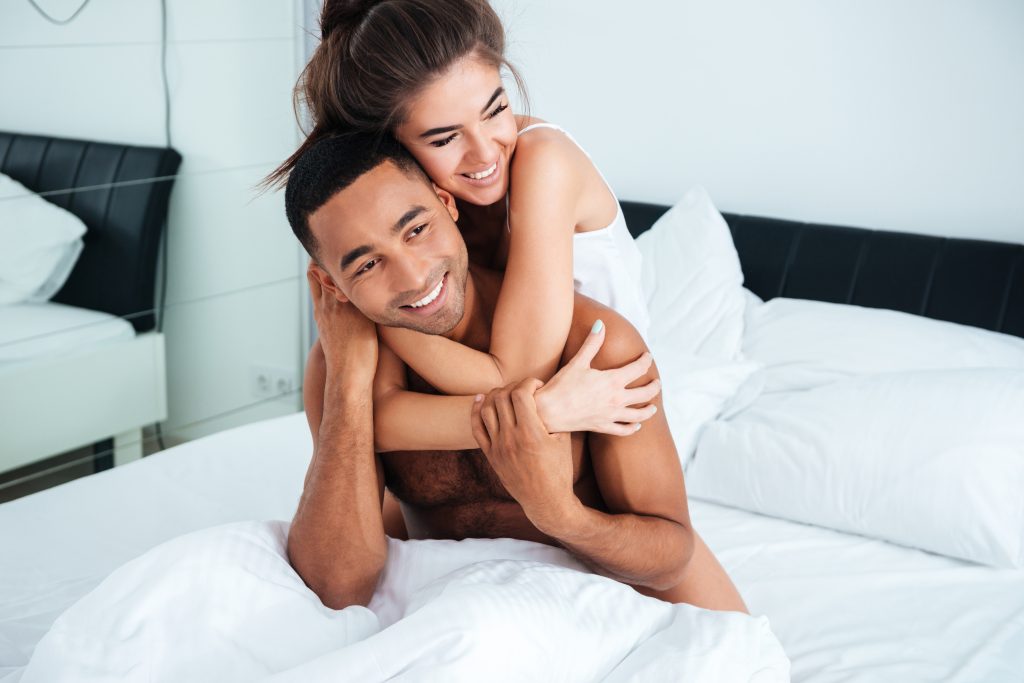 Once Upon a Time…
… two people fell in love …
With a tiny bit of forethought, you can turn a night at home into something extra special, memorable, and very romantic!
Here are some great ways to celebrate a romantic stay-at-home date night with your love.
To help support our blogging activities, our site contains affiliate links. If you make a purchase from a link on our site, we may receive a small percentage of that sale, at no extra cost to you. Blessed Beyond Crazy is a participant in the Amazon Services LLC Associates Program, an affiliate advertising program designed to provide a means for sites to earn advertising fees by advertising and linking to amazon.com.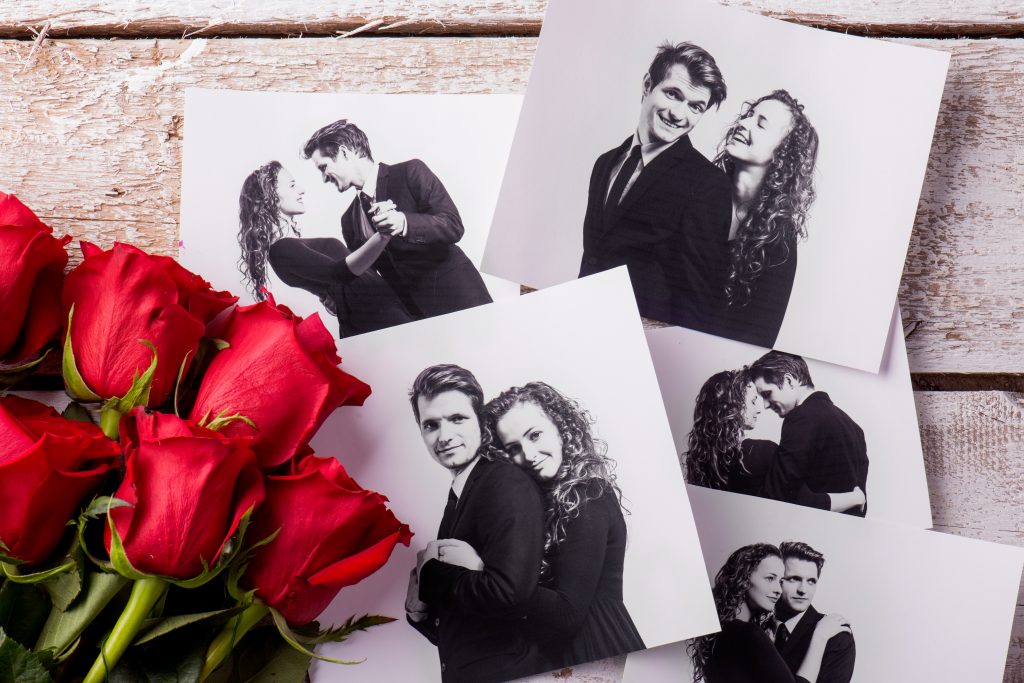 Romance is a state of mind. If you have the right mindset, you can turn any chore into something romantic. If you have the wrong mindset, you can turn a moonlit stroll on a tropical beach into a miserable experience. Romance is best defined as "Love-in-action."
Romance is about the little things and must move beyond mere thoughts and intentions. If you want your relationship to thrive, then learn to communicate your love for your partner through words, gifts, presents, gestures, touches, looks, and through your actions. "Tune in" to romantic opportunities. They're all around you. Listen to them. Watch for them. Train yourself to notice potentially romantic ideas and gifts.
To help you bring out the lover in you – here are some romantic stay-at-home date night ideas!
Create A Love Nest
You can easily turn your home into a romantic love nest through the creative use of candles, music, flowers, wine, and food. If you have children, arrange to have them spend a few hours or overnight with relatives or close friends that you trust. Time alone together as a couple is required in order to build intimacy.

Love is timeless.
You've heard it said a thousand times, "Time is money." Well, it's a lie. Time is not money! You can save money, but you can't save time. Time slips away regardless of what you do. You can create more money by working harder, longer, or smarter, but you can't create more time. No – you can not live on borrowed time so invest time into your love and into your relationship now.
Best romantic gift: The gift of time.

Best romantic present: Your own presence.

Remove yourself from the electronic and media grid for the evening.

Fill a little antique bottle or cute jar with sand. Cork it and place a label on it that says, "I always have time for you" or "As time goes by, I love you more and more."

Free yourselves from a schedule and cover up the clocks for the evening.
A New Years Resolution
Make a New Year's resolution to be more creatively romantic in the coming year.
Make plans to do something special for your next anniversary.

Think of unusual and fun ways to celebrate your partner's birthday.

Create a special "Romantic" category within your household budget.

Plan to watch at least one romantic comedy every month.

Make plans for a three-day romantic weekend sometime in the next three months.

If you need to get in better physical shape, join a gym, and workout together.

Make plans to start a new hobby together.

Linger over dinner.
Nowhere is it written that you can't have a picnic indoors, in the nude, in front of the fireplace, in bed, on the roof, or at midnight.

Don't want to cook? Bring home Chinese take-out, or have pizza delivered.

If you like to cook, try a new recipe from best selling The Complete Cooking For Two Cookbook and make it together.

Eat dinner by flickering candlelight.

Have an entire meal of finger foods and feed each other, slowly!

Rediscover and nurture the "kid" in you.
Ask quirky questions such as:
If you could be a comic strip character, who would you be?

If you could create the perfect job for yourself, what would it be?

If you could accomplish one crazy stunt that would land you in the

Guinness World Records

, what would it be?

If you could be a superhero, who would you be?

If your name were to appear in the dictionary, how would you define yourself?
Literally, make a "game" out of being romantic
Create your very own romantic game by taking the spinner from an old board game; cover over the original instructions; divide the circle into twelve quadrants. Write different romantic activities in each quadrant. Take turns giving it a spin every hour.

Play "The First Date Game." Pretend that you're going out on your first date together. Re-enact your fondest memories of that first date.

Take funny selfie photos of the two of you and tape them to the refrigerator door, then add funny cartoon balloons.

Put a puzzle together.

Crawl into bed and have a good old-fashioned pillow fight.

Play the game "Twister" in the nude.
Dance together throughout every room of your home while the song, "Shut Up and Dance With Me" by Walk The Moon is playing in the background.

Write a love letter.
To create loving anticipation throughout the day, place Rose Petal Sticky Notes around (on the bathroom mirror, inside the refrigerator, on the side of a cup of hot coffee, on the car steering wheel, etc…) for each other all day long with "reminders and suggestive suggestions" about the evening ahead.
Sometime during the day, pick a small inanimate object (like a cute stuffed animal), and place a love note on it, then hide it for the other to find that evening. (This is fun to do throughout the year too!)

Give your lover a challenge by writing a love letter in code, created by shifting all of the letters in the alphabet one place to the right. (A becomes B; B becomes C, etc…).

On different index cards, make a list of "Ten Reasons I Fell in Love With You" then hide them all over the house. The first challenge will be finding them and the second challenge will be putting them in order. The list could also be:

"Ten Reasons I Still Love you"

"Ten Ways You Turn Me On"

"

Ten Things You Do That Make Me Laugh"

"Ten Things I Appreciate About You"

"Ten Things That Make Me Feel Loved By You"

Touch
Hug. Caress. Touch. Pat. Brush. Graze. Stroke. Snuggle.

Cuddle up in front of a roaring fire together.

Give each other a massage.

Run your fingers gently through your mate's hair.

Focus on the present moment; appreciate the "now."

Gently kiss her hand. Note: The proper way to kiss a woman's hand is to lower your lips to her hand, rather than raising her hand to your lips.

Give kisses.
It has been reported that chocolate just may actually be an aphrodisiac. Chocolate contains large amounts of phenylethylamine, a chemical that also is naturally produced by the body when someone is experiencing feelings of love.
Give your loved one giant HERSHEY'S KISS.

Give your love one thousand HERSHEY'S KISSES in a pretty wrapped box and a note explaining that each little paper strip that say's "KISS" is redeemable for one actual kiss from you. Not only will they enjoy the chocolate kiss, but they will also look forward to the real deal.

Write a check good for "a million kisses" and place it on their pillow.

Make a series of Golden Tickets to insert into chocolate bar wrappers. Make each ticket redeemable for one romantic gesture.

Romantic arithmetic.
Champagne = Celebration! It's usually cheaper to buy wine and champagne by the case. You'll save money and always have a bottle on hand for those "spontaneous celebrations" such as – the first snowfall, the first day of spring, your new promotion, his birthday, etc…

Create your own personalized signature mixed drink and name it after your partner and have a toast at midnight. ("A Katie Cooler." "A Samuel Colada.")

Purchase several different bottles of wine that you have been wanting to try and have a taste testing segment during the evening.

Take a bubble bath together.

Just a little bit naughty.
The topic of lingerie is the one place where love, sex, and romance all come together. Ladies, guys really, really, really, really, really love seeing you in lingerie. Guys, ladies really, really, really, really, really, need romance.
Gals, stage a personal Lingerie Fashion Show for him.

Guys, wear a black bow tie and nothing else.

Buy a few cheap pieces of lingerie so that you can rip them off each other.

Fill a Victoria Secret box full of green M&M's (playfully known to be an aphrodisiac). Fill an M&M's bag with new lingerie. Present both of them to her in bed.

Guys, sometime during the evening, quietly slip away and spread out on the bed the lingerie that you'd like her to wear.

When in doubt, wear a garter belt, sexy lace sheer stockings and heels.

Spray your favorite cologne or perfume on your pillowcases or sheets.
Enjoying a romantic stay-at-home date night with your love will help your relationship create depth and meaning. You'll also create a safe haven where you can really be yourself and experience those sparks of infatuation again.
Once upon a time… they lived happily ever after.
The perfect ending to any story, wouldn't you say?
Linda
Source: 1001 Ways to Be Romantic by Gregory J.P. Godek. Be sure to check out more great books on romance by Gregory J.P. Godeck.
---