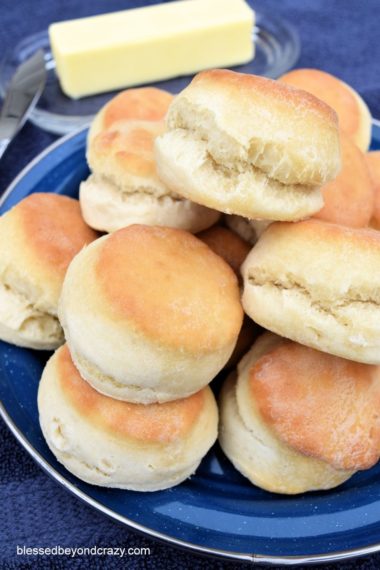 Have you ever had delicious homemade cream cheese biscuits? If not, you are certainly in for a very special treat! Today I present you with a step-by-step tutorial to show you how to make your very own.

To help support our blogging activities, our site contains affiliate links. If you make a purchase from a link on our site, we may receive a small percentage of that sale, at no extra cost to you. Blessed Beyond Crazy is a participant in the Amazon Services LLC Associates Program, an affiliate advertising program designed to provide a means for sites to earn advertising fees by advertising and linking to amazon.com.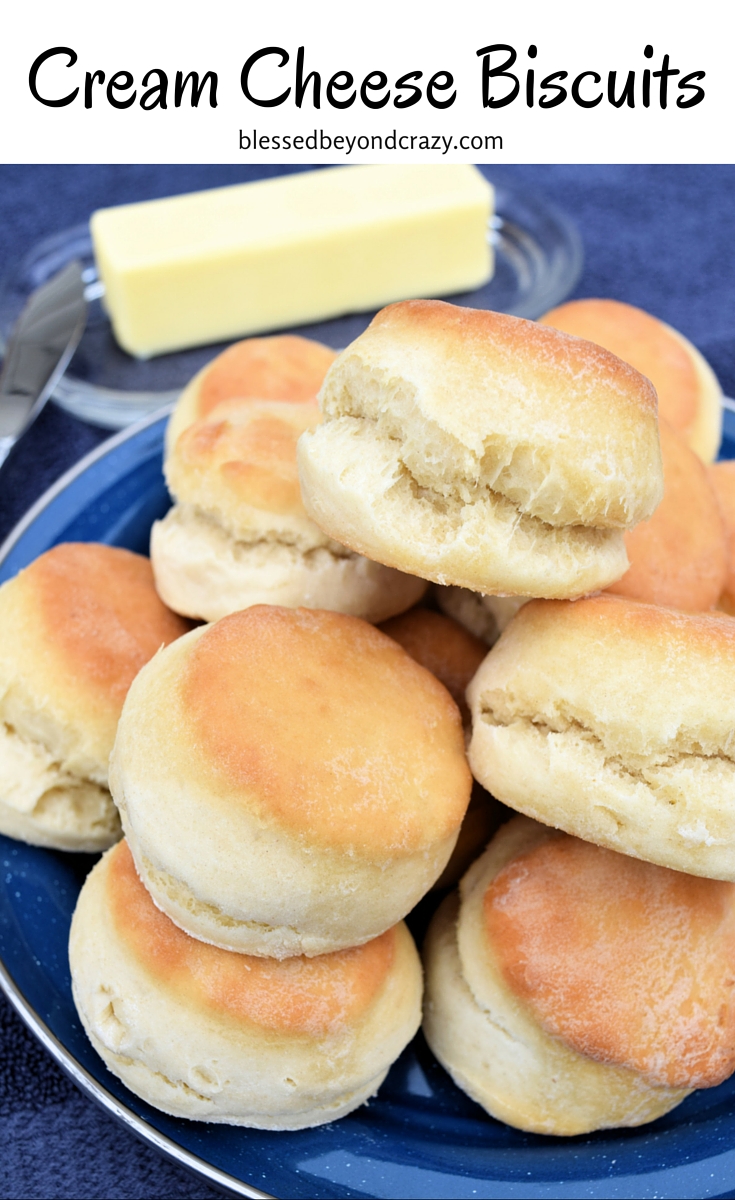 This recipe for Cream Cheese Biscuits couldn't be any easier.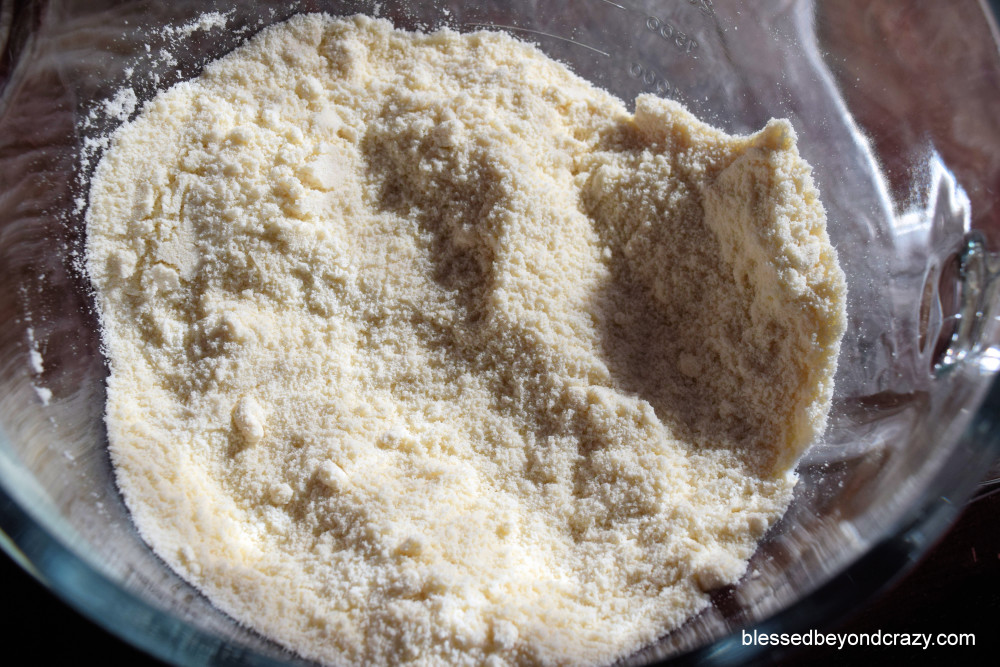 The first step when making these yummy cream cheese biscuits is to combine all of the ingredients together (except for the buttermilk) in a food processor
and pulse until the mixture resembles a coarse meal. Transfer the flour mixture to a large mixing bowl and stir in the buttermilk until combined. The dough may appear slightly dry.
Turn the dough onto a lightly floured surface and knead briefly until the dough is soft and smooth. You may need to keep adding a little flour from time to time to prevent the dough from sticking to your hands or work surface. Shape into a round ball.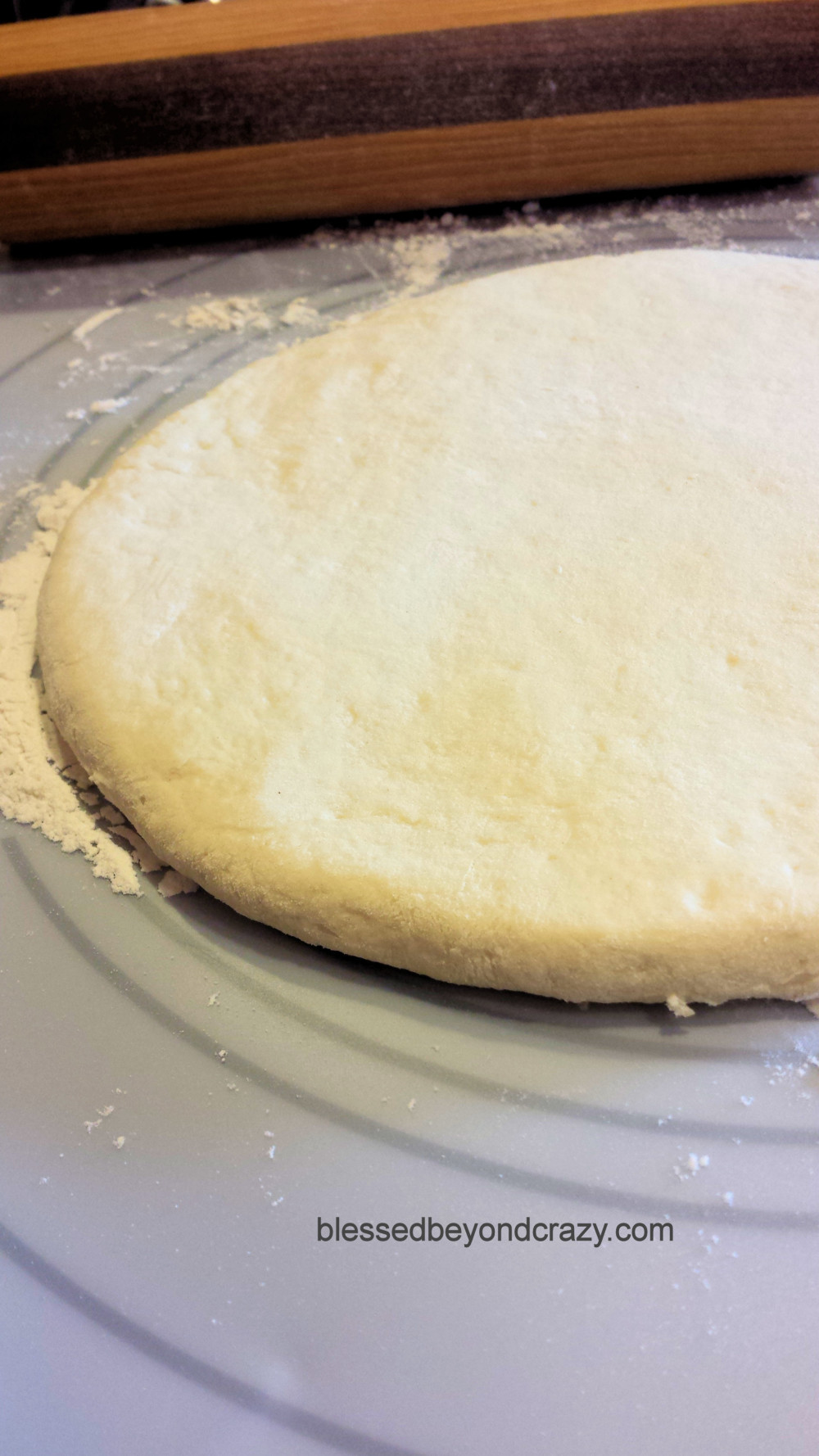 Roll Out Dough
With a lightly floured rolling pin and a working surface, roll the dough out to about 3/4 inch thickness.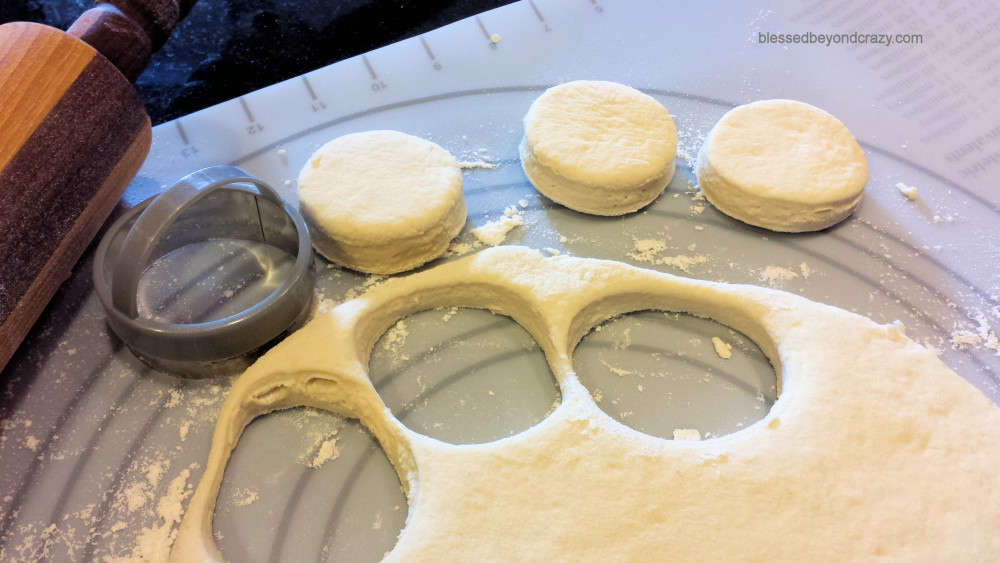 Cut Biscuits
Cut out biscuits with a biscuit cutter (I used a medium-size) and transfer to a baking sheet lined with parchment paper.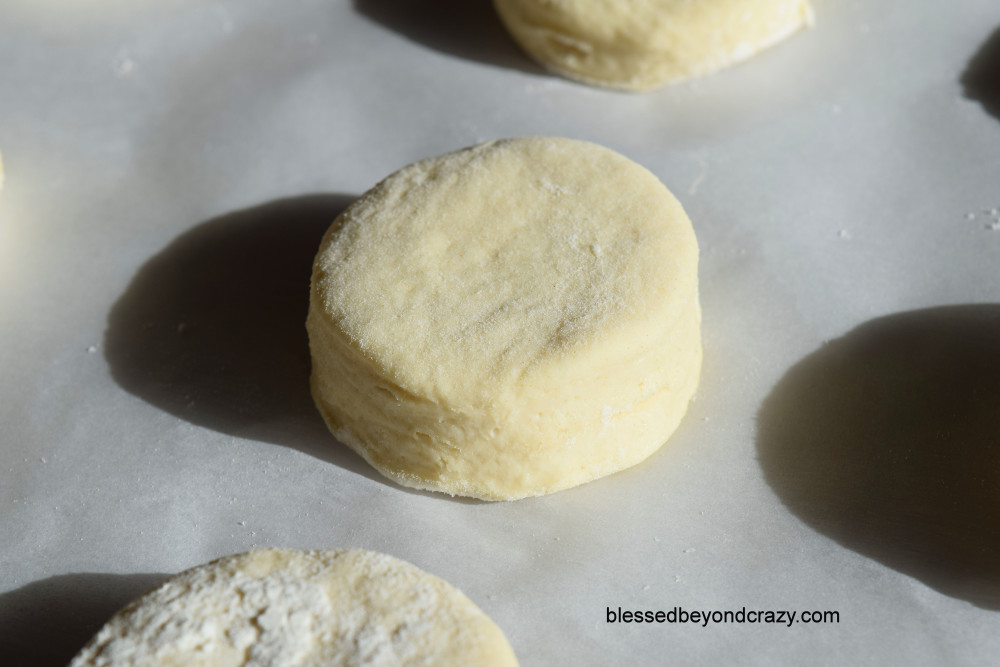 One recipe makes sixteen to seventeen medium-size round biscuits. *** Unbaked cut biscuits can be refrigerated on a baking sheet, covered with plastic wrap, for one day. To finish, preheat the oven and bake as directed.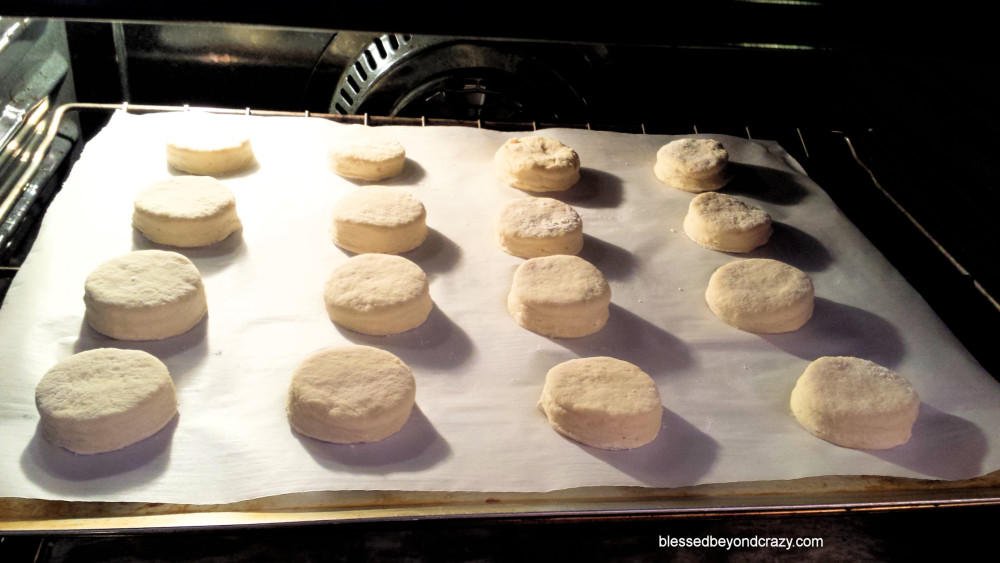 Bake
Preheat your oven to 450 degrees F and bake the Cream Cheese Biscuits until light brown, approximately 12 – 15 minutes. When finished baking, transfer to a wire rack, brush the tops with melted butter and let cool for 5 minutes. Serve warm.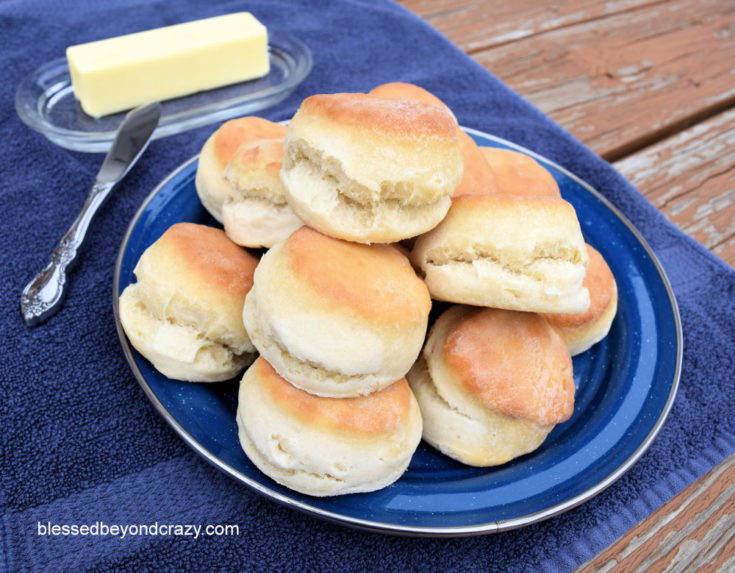 Yield:

Yields approx. 16 biscuits
Cream Cheese Biscuits
Ingredients
1 1/2 cups all-purpose flour
1 1/2 cups cake flour
1 tablespoon sugar
1 tablespoon baking powder
1 teaspoon salt
3/4 teaspoon baking soda
4 ounces cream cheese, cut into 1/2 inch pieces and frozen for 30 minutes
4 tablespoons unsalted butter, cut into 1/2 inch pieces and frozen 30 minutes
1 cup plus 1 tablespoon buttermilk
Instructions
Preheat oven to 450 degrees F.
In a food processor, pulse together all-purpose flour, cake flour, sugar, baking powder, salt, baking soda, cream cheese and butter.
Transfer flour mixture to large bowl. Stir in buttermilk until combined.
Turn dough onto lightly floured surface and knead briefly until dough comes together. Roll out dough to 3/4 inch thick. Cut out with a biscuit cutter.
Bake until light brown, 12 to 15 minutes.
Remove from oven and brush tops of biscuits with butter.
Serve warm.

These Cream Cheese Biscuits are delicious served with butter, jams, or jellies. Plus, they are perfect for homemade biscuits and gravy.
Happy biscuit baking!
Linda
More great recipes: