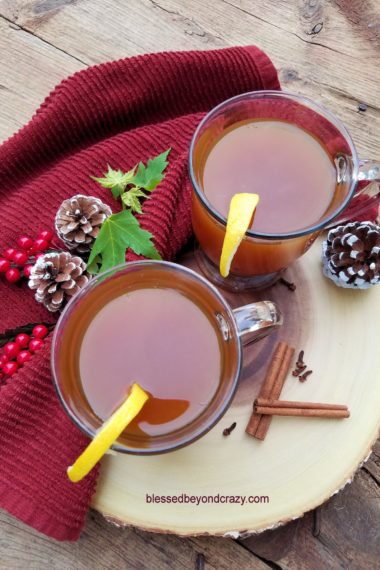 I have a confession. Sometimes, when lying in bed, I think about food. Isn't that silly? Normally, I just might agree with you, however, not this time. Often, it's during these quiet moments that I develop an idea for a new recipe. Such is the case for Apricot Hot Toddy.

To help support our blogging activities, our site contains affiliate links. If you make a purchase from a link on our site, we may receive a small percentage of that sale, at no extra cost to you. Blessed Beyond Crazy is a participant in the Amazon Services LLC Associates Program, an affiliate advertising program designed to provide a means for sites to earn advertising fees by advertising and linking to amazon.com.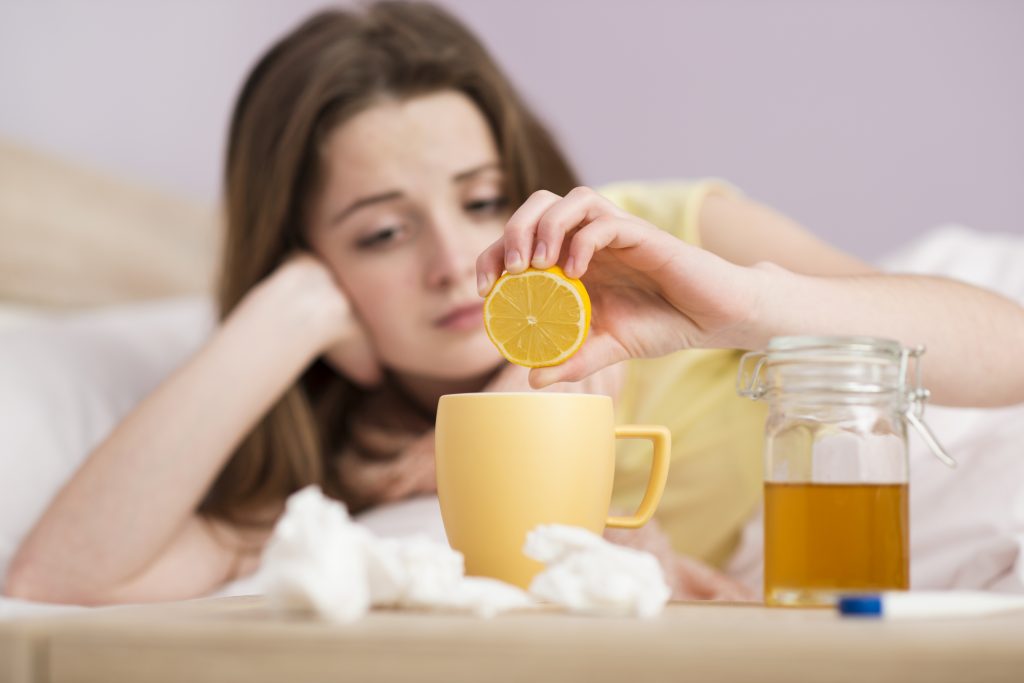 First of all, I could provide you with a long dissertation about the desirable health benefits of a hot toddy. Rather than bore you to tears, suffice it to say that pretty much any hot beverage helps dilate nasal passages and in turn, allows easier excretion of mucus and discharge.

A steamy hot mug of Mulled Apple Cider may also help you feel better when you feel wimpy and out of sorts.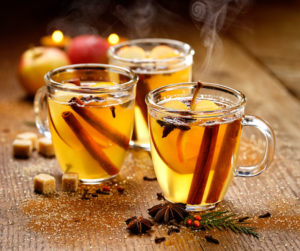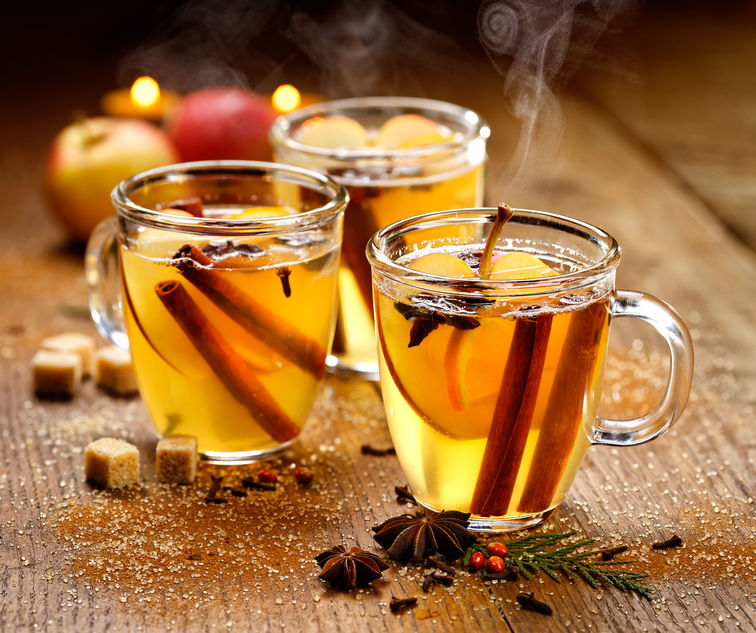 Generally, your basic hot toddy contains honey, lemon juice, hot water, and some form of alcohol such as whiskey, rum, or bourbon. Sometimes herbs and spices are added for additional flavor.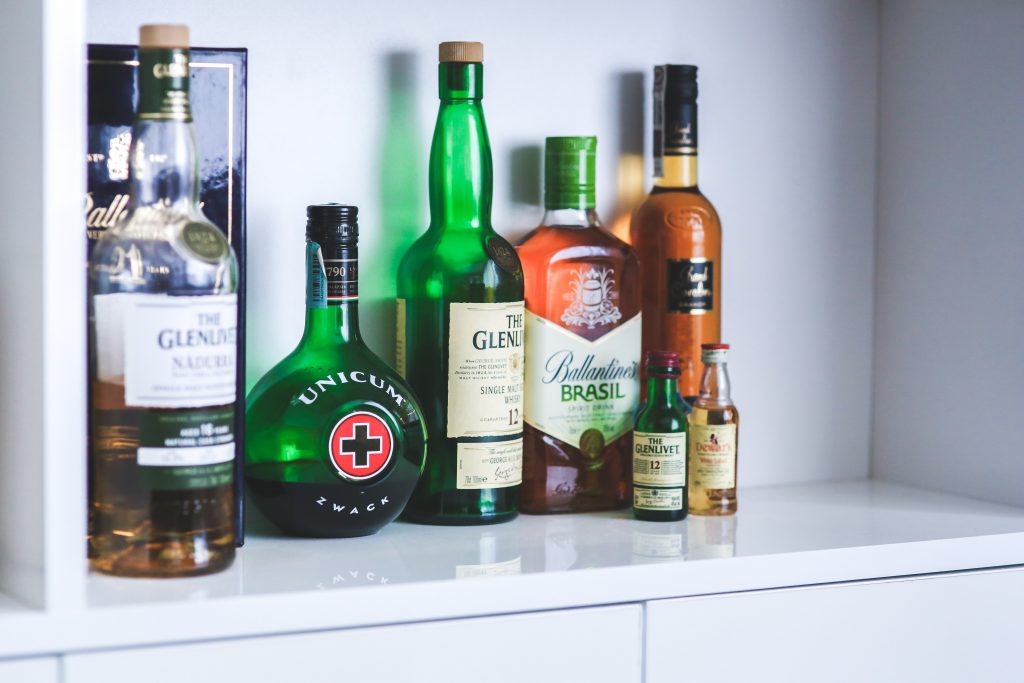 Next, you need to know that although a large quantity of alcohol has a dehydrating effect on your body (the opposite of what you are looking for when sick) when diluted, this negative effect is basically canceled out. Consequently, alcohol helps to relax and soothe.
Gluten-Free Information:
How to Make a Blackberry Mojito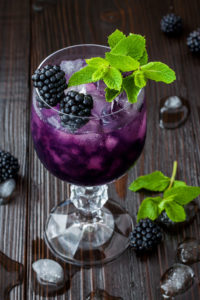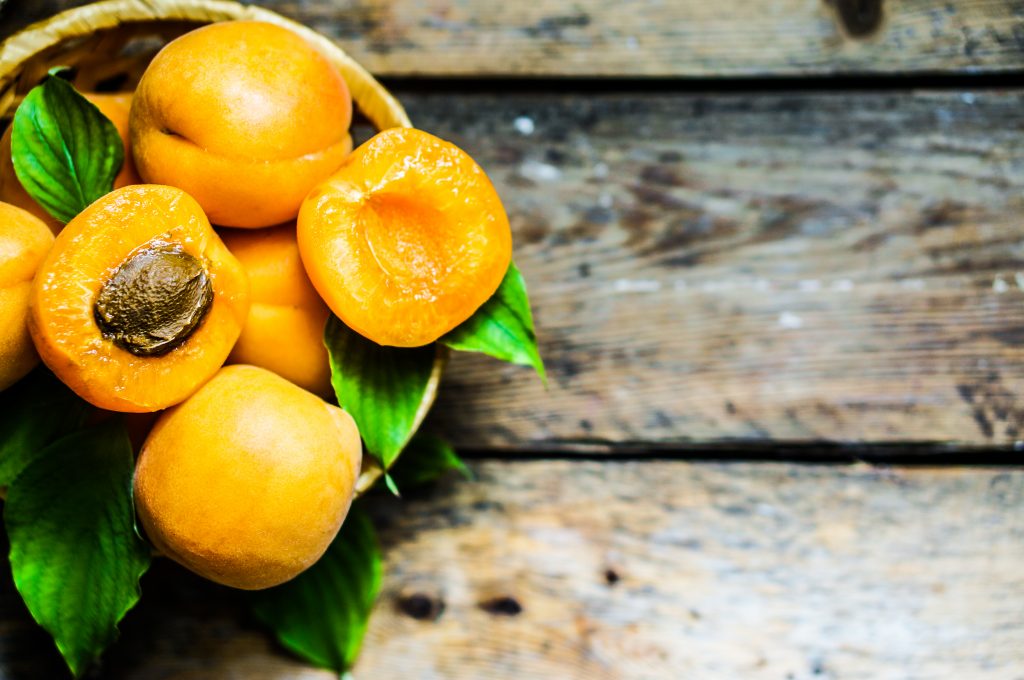 Naturally, one of the key ingredients in Apricot Hot Toddy is apricot nectar. You may or may not know that apricots are good for you. Apricots are low in saturated fat, cholesterol, and sodium. In addition, they are a good source of dietary fiber, potassium, and vitamins A and C.
Fyi… Apricot Hot Toddy pairs well with Rustic Cast Iron Skillet Apricot Pie!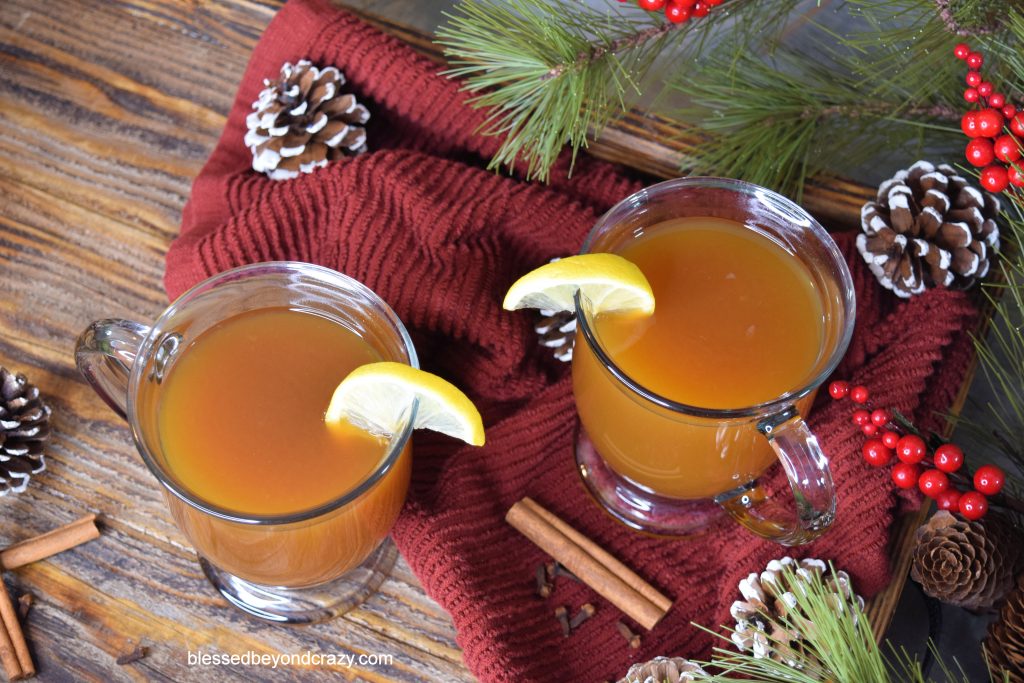 Yet another fabulous ingredient in an Apricot Hot Toddy is honey. By now, you've probably guessed that honey also has some pretty amazing health benefits. It contains antioxidants, has antibacterial and antifungal properties, helps with digestion, and soothes a sore throat.

Cranberry Honey Pecan Bran Muffins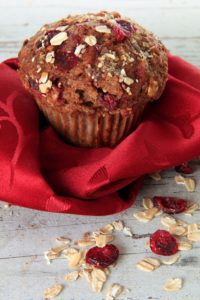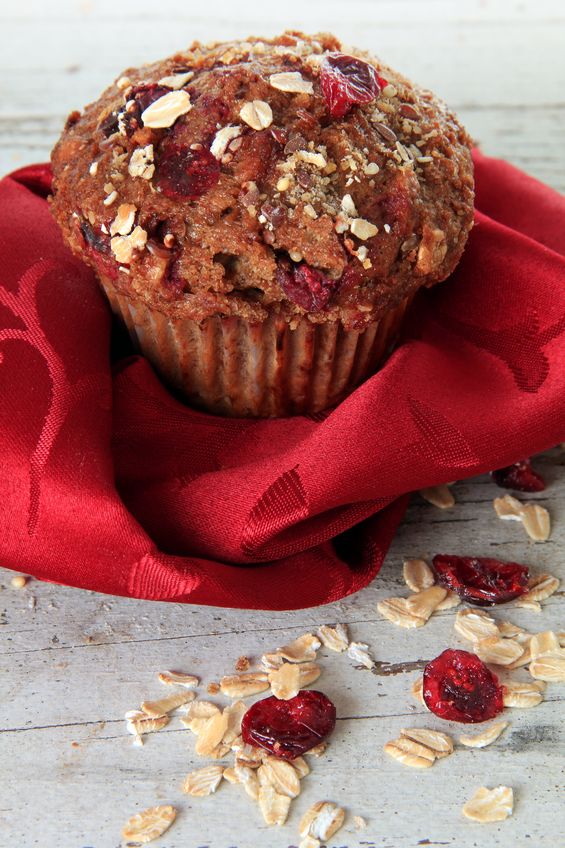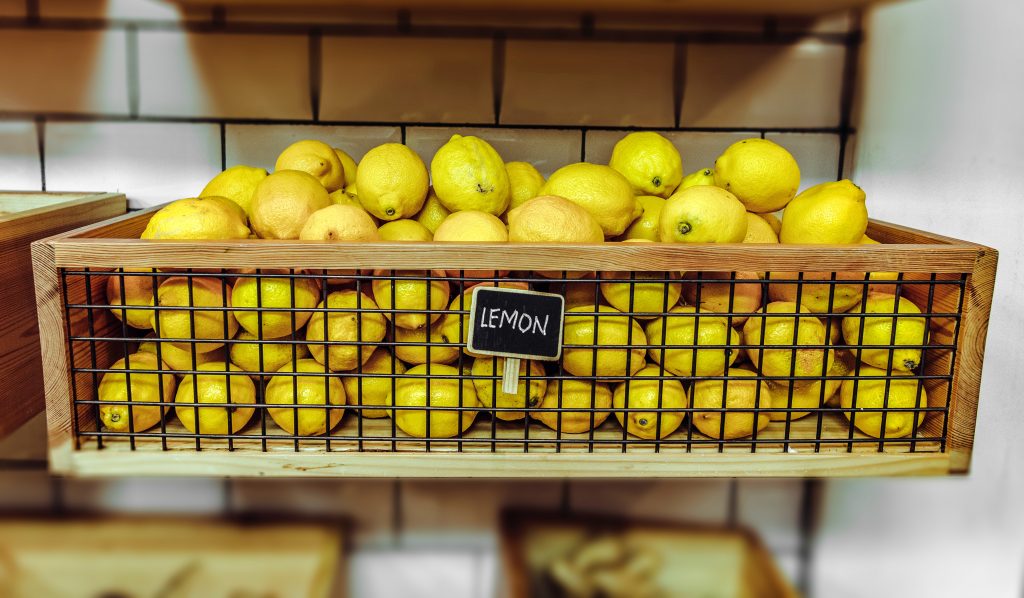 It's interesting that most over-the-counter throat lozenges and cold medicines contain lemon. Probably because lemon juice has both nourishing and therapeutic properties which help to strengthen your immune system. With that in mind, you'll find lemon juice is an ingredient in almost every single hot toddy recipe around.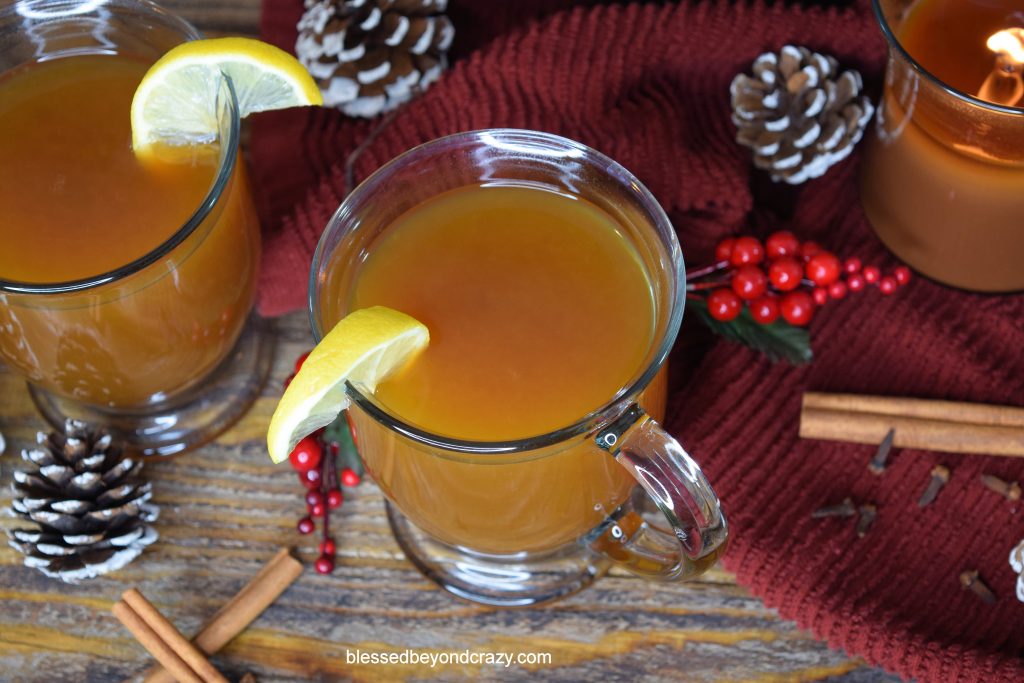 Finally, there are two different ways to incorporate spices into this hot toddy. First, simply sprinkle ground spices into the mixture OR add cinnamon sticks and whole cloves. Either method works well. (See note in the recipe card.)
Apricot Hot Toddy
---
Linda Wiseman
Yields Approx. 4 servings
A delicious hot toddy recipe that helps soothe and relax. Recipe can also be made gluten-free.
30 minPrep Time
30 minTotal Time
Ingredients
Hot Toddy

16 ounces apricot nectar
16 ounces steeped black tea
Juice from 1 large lemon
3 Tablespoons honey (or to taste)
1 - 2 whole cinnamon sticks
2 - 3 whole cloves

Alcohol: Per 8-ounce Serving

1 fluid ounce Sweet Tea Vodka OR White Rum (OR use 1/2 ounce of each). (GF Option: use a gluten-free brand of alcohol)

Garnish

Lemon slices
Instructions
In a large saucepan, combine apricot nectar, tea, lemon juice, honey, cinnamon and cloves. Simmer over low heat for 30 minutes. If using cinnamon sticks and whole cloves, remove them before serving. Pour mixture into 8-ounce mugs. Add alcohol and stir. Garnish with lemon slice. Serve hot.
Notes
In place of the cinnamon stick and whole cloves use 1/2 teaspoon ground cinnamon + 1/4 teaspoon ground cloves. This beverage is also delicious served over ice.
7.8.1.2
236
https://blessedbeyondcrazy.com/apricot-hot-toddy/
www.blessedbeyondcrazy.com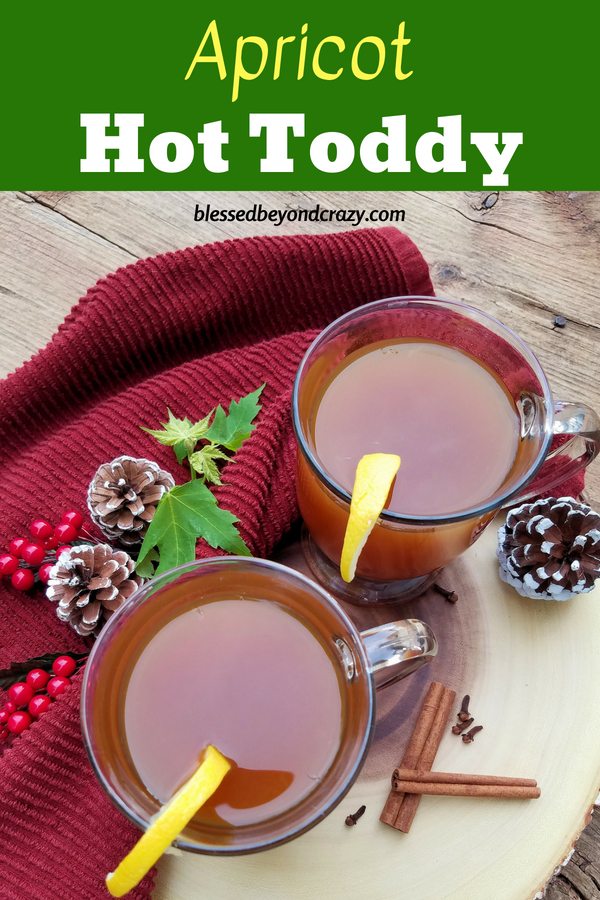 Finally, when adding the alcohol, I suggest using either 1 fluid ounce of Sweet Tea Vodka OR White Rum per 8 ounces of hot toddy (or to taste). Another option is to use half vodka and half rum.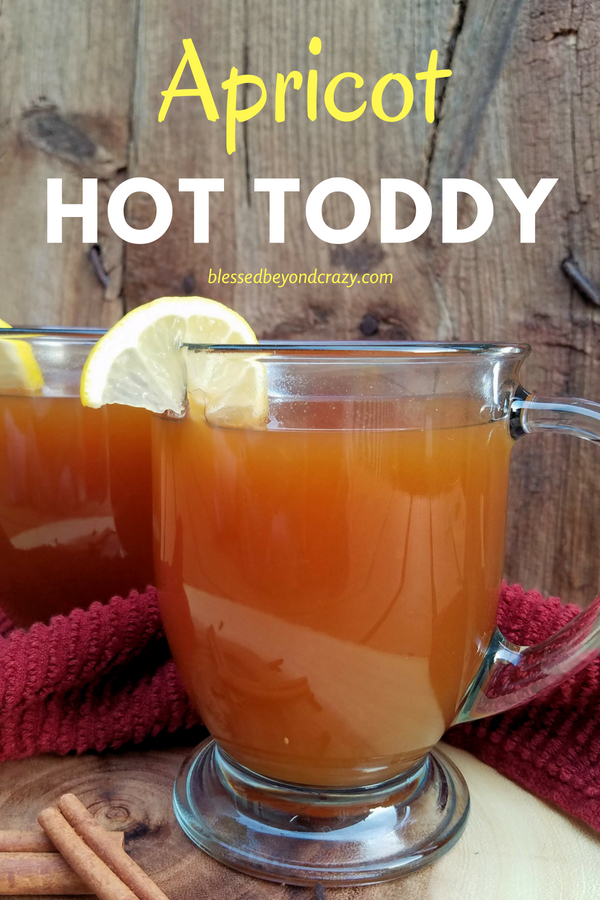 Cheers!
Linda
More great ideas: