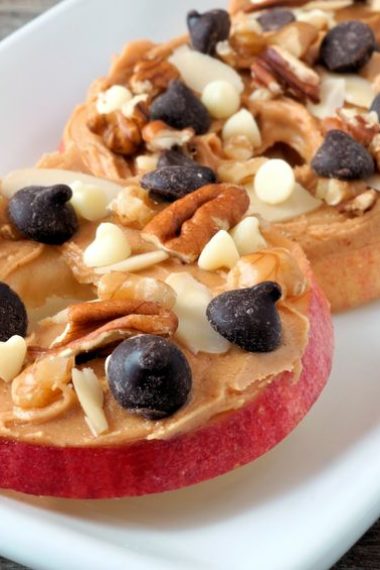 The title of this post is "Kid Friendly Gluten-Free Snacks," but honestly, these are perfect snacks for adults too. Most of these would be perfect for a quick snack at an office desk. So don't let the "Kid Friendly" title turn you away.
The title also contains "Gluten-Free" but if you are not on a gluten-free diet these snacks will still work for you. They are basically naturally gluten-free, which means this is not a list of weird food that the unfortunate gluten-free souls are forced to settle with. Everyone eats these things on a regular basis and for the most part, they are healthy.
To help support our blogging activities, our site contains affiliate links. If you make a purchase from a link on our site, we may receive a small percentage of that sale, at no extra cost to you. Blessed Beyond Crazy is a participant in the Amazon Services LLC Associates Program, an affiliate advertising program designed to provide a means for sites to earn advertising fees by advertising and linking to amazon.com.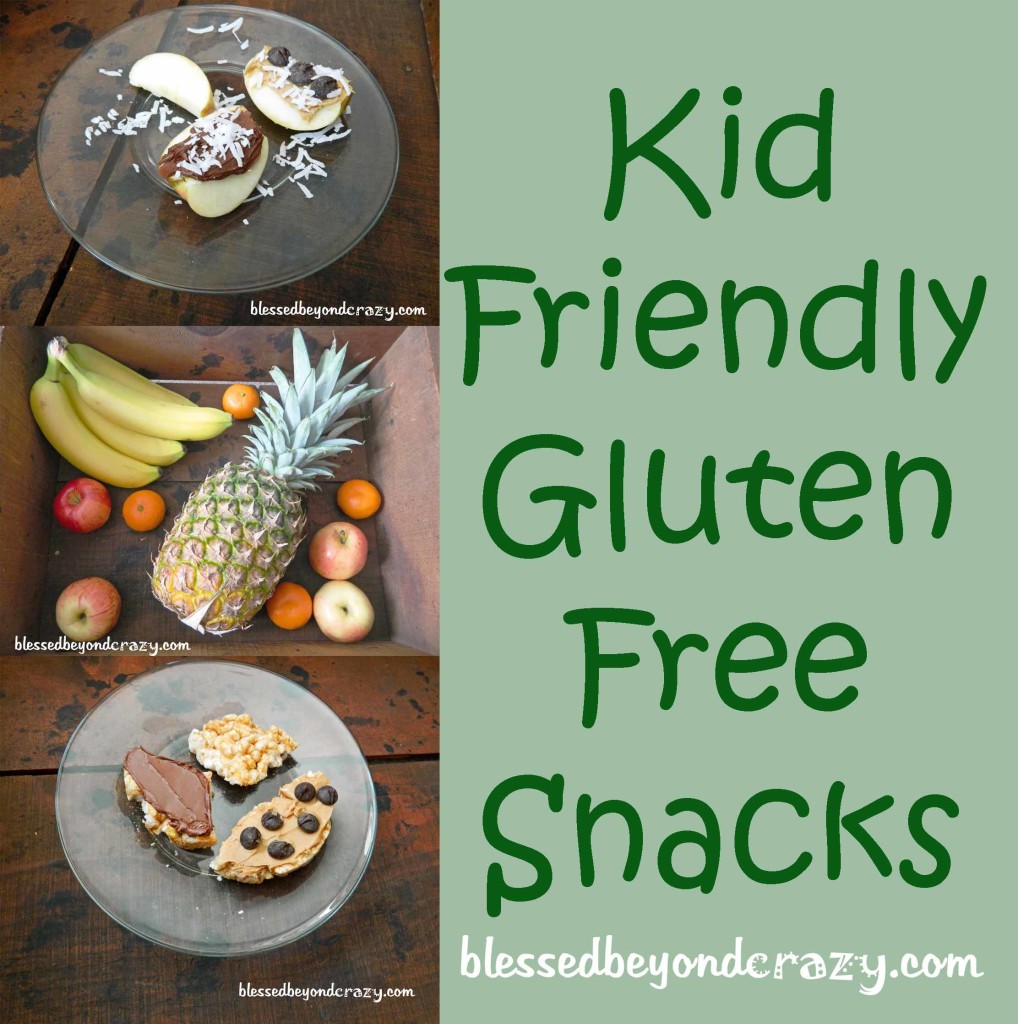 Oh, snack time! I don't know about you, but I am definitely a snacker! I have read that it is healthy to eat lots of little meals throughout the day, and I have also read the opposite. So I'm just going to go ahead and do what I want… which is to have this mid-afternoon snack. Those hours between 11:30 lunch and 6:00 supper are a long stretch. Not just for me but for my children too.
My 2 year old daughter is gluten intolerant and honestly, it's horrible. It breaks my heart when she asks if something is gluten-free and I have to tell her no, it contains gluten, and you can't have any. Thankfully, she is so understanding and accepting of her situation. I don't think I have had to help her work through any temper tantrums on this particular issue… which is saying a lot for a 2-year-old!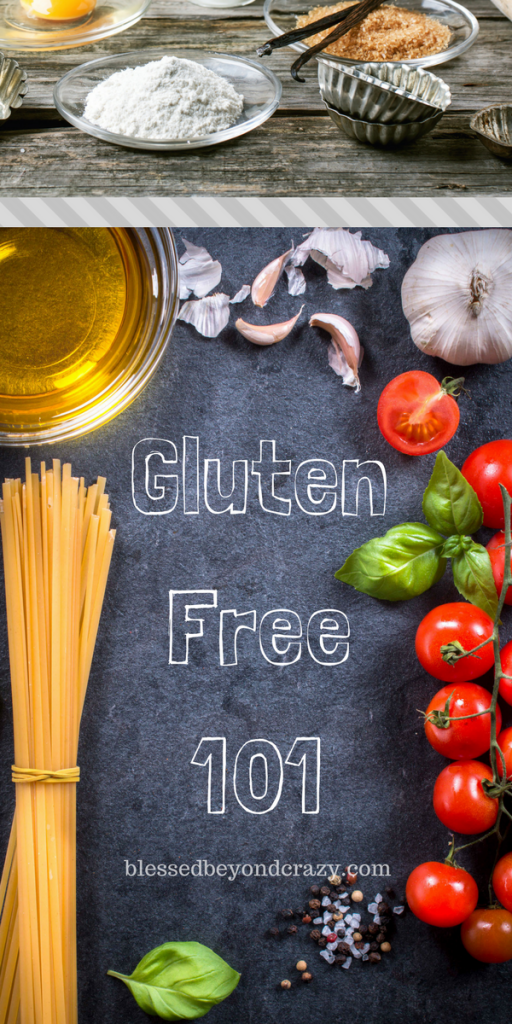 If you are new to a gluten-free diet or have questions about this be sure to read Gluten Free 101.
When it comes to meals and snacks at our house we really try to keep gluten out. (My 5-year-old and I are not gluten intolerant, so sometimes we have gluten-containing food. Mostly because it is cheaper: for example, regular bread is way cheaper than gluten-free bread).
We prefer buying and eating food that is naturally gluten-free versus buying specialty gluten-free products for several reasons:
It's cheaper
It's healthier (real food vs. processed)
It's easier for our family to cook since some are gluten-free and others are not. (On the rare occasion we have spaghetti we make one pot of gluten-free noodles and one pot of regular noodles, so we just avoid these types of meals).
So coming back to snack time. I just wanted to note that this list is mostly naturally gluten-free food, so everyone (gluten-free or not) can enjoy these snacks.
Apples with peanut butter or hazelnut spread*, chocolate chips*, and/or coconut flakes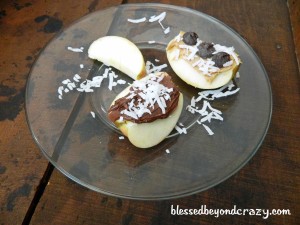 Apples with cheddar cheese slices*
Summer sausage* and cheese*
Cut up veggies with gluten-free ranch (Hidden Valley and Kraft claims most of their products are gluten-free but make sure to read the label or make your own ranch)
Yogurt* with gluten-free KIND granola. Where to buy KIND granola (affiliate link)
Peanut butter bees, made with gluten-free graham crackers
Rice cakes by them-self, or with peanut butter/hazelnut spread*
Nuts/ Sugar and Spice Pecans
Trail Mix*
Corn chips and Salsa*, sour cream, and/or cheese
Smoothies: 5 ice cubes, 1/3 C milk, 1/3 C yogurt*, a fruit of choice; blend until smooth; makes 1 smoothie
Fruit of any kind
Pudding*
Jello
Sweet Potato chips* or Veggie chips*
Popcorn–We make ours on the stove-top with a Whirley-Pop Stovetop Popcorn Popper
(affiliate link)–healthier and taste better than a microwave! Add 1 T of oil (we use coconut), 1/4 C un-popped popcorn kernels (we have discovered that white popcorn kernels taste better than yellow kernels), and 4 T of sugar. Or omit the sugar and melt 4 T of butter to drizzle over the popcorn after it has popped.
Banana Ice Cream: Slice bananas and freeze them, put them in a food processor, and blend until smooth. You can experiment with different flavors by adding fruit, peanut butter, or cocoa into the food processor with the frozen banana slices. You could also get a Yonanas
(affiliate link) Banana Ice Cream maker if you want to be fancy. I personally haven't tried this but my brother has highly recommended it to me.
*I buy these products from Aldi and they are labeled as gluten-free. This does not mean that every brand will be gluten-free. Please read the labels to make sure you are buying gluten-free.
What are your favorite snacks? Please share in the comments!
Anna
Find me on Facebook!