No-bake, mini peanut butter bumble bees are a tasty treat that everyone, young and old, will enjoy. They require only 6 ingredients and are ridiculously easy to make. The recipe is easy enough that even kids can make them.
To help support our blogging activities, our site contains affiliate links. If you make a purchase from a link on our site, we may receive a small percentage of that sale, at no extra cost to you. Blessed Beyond Crazy is a participant in the Amazon Services LLC Associates Program. This is an affiliate advertising program designed to provide a means for sites to earn advertising fees by advertising and linking to amazon.com.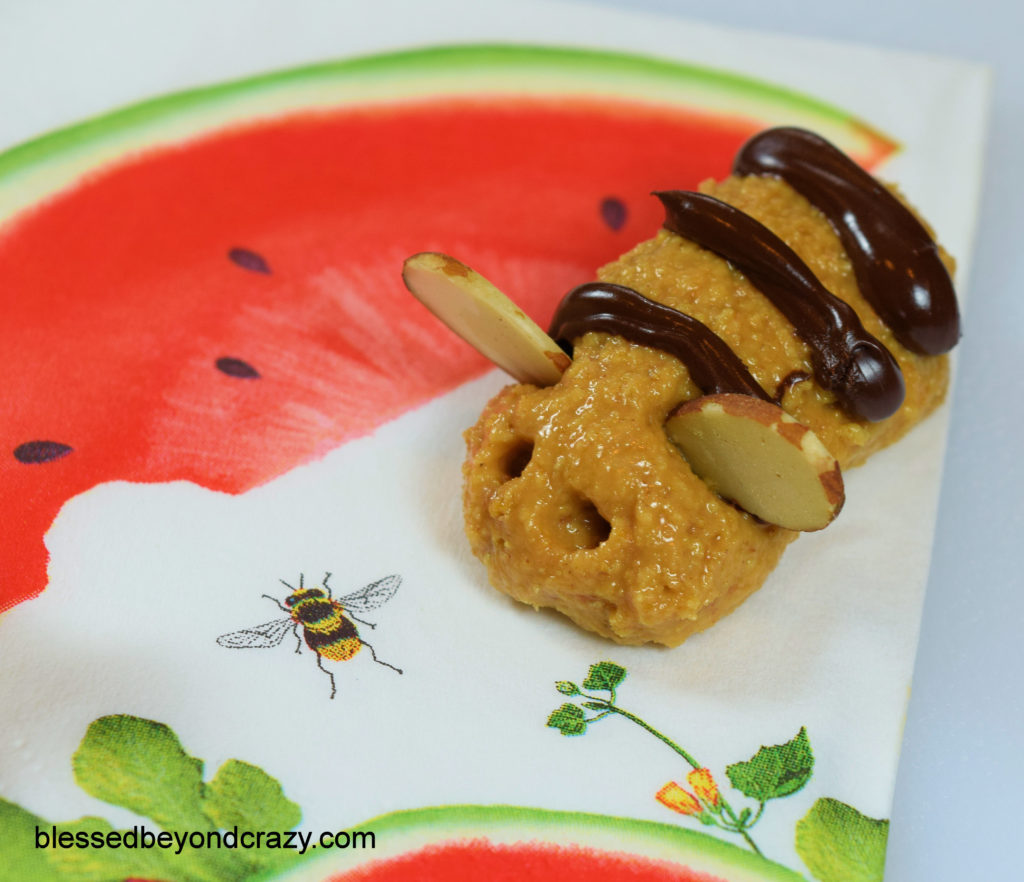 These totally edible little bumble bees are adorable and you probably already have all the ingredients in your pantry. My kids use to love making these when they were younger.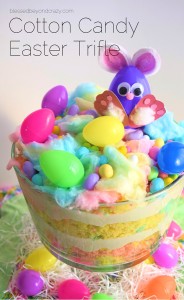 You can take these with you to countless events: Birthday parties, Springtime or Easter dinners, classroom parties, as an appetizer or dessert, for Valentine's Day, (Bee Mine), for a baby shower, ("Mama to Bee"), etc…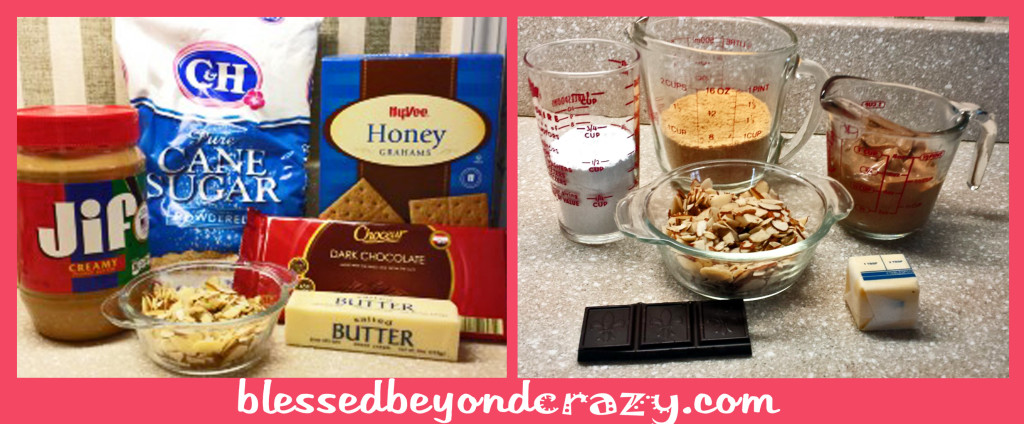 Start by combining peanut butter, powdered sugar, and butter together in a bowl. Then, add crushed graham crackers.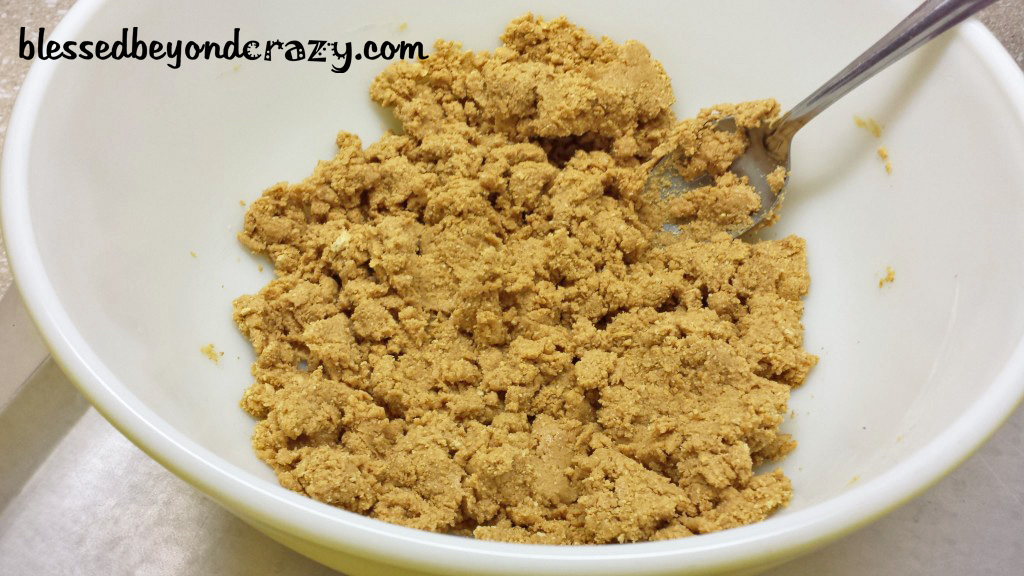 Shape the dough into small 1/2 inch logs and place on wax paper. This will be the body for the bees. You want these bodies to be small and bite-size.
Next, melt the chocolate. Let stand for 5 minutes, then put into a resealable plastic bag; cut a tiny hole in one corner of the baggie and make 3 stripes on each bee.
Place two sliced almonds into each bee for wings. Use a toothpick to poke two holes into each bee for the eyes.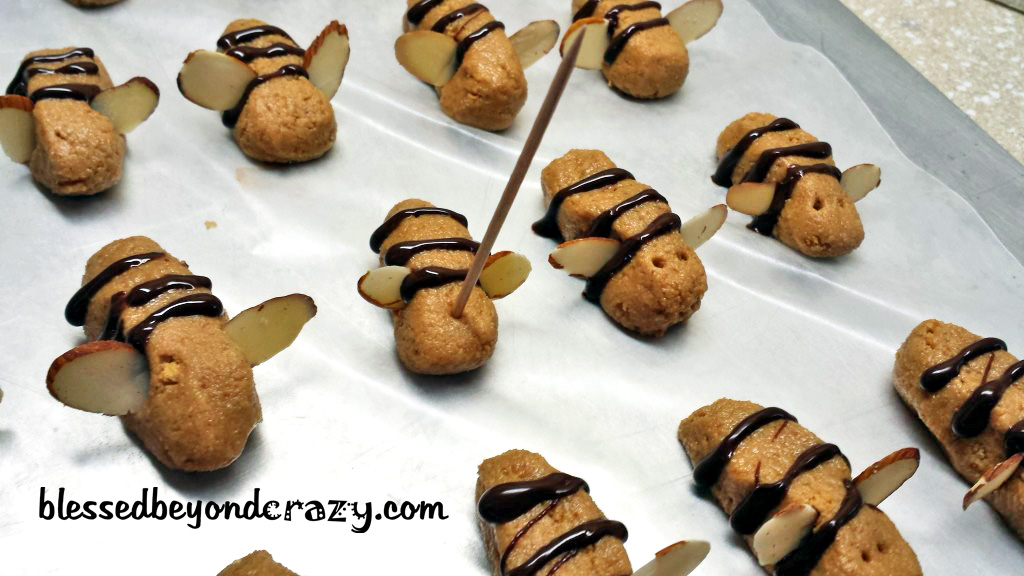 That's it! You're done!
Store these little guys in the refrigerator, or you can freeze them for later.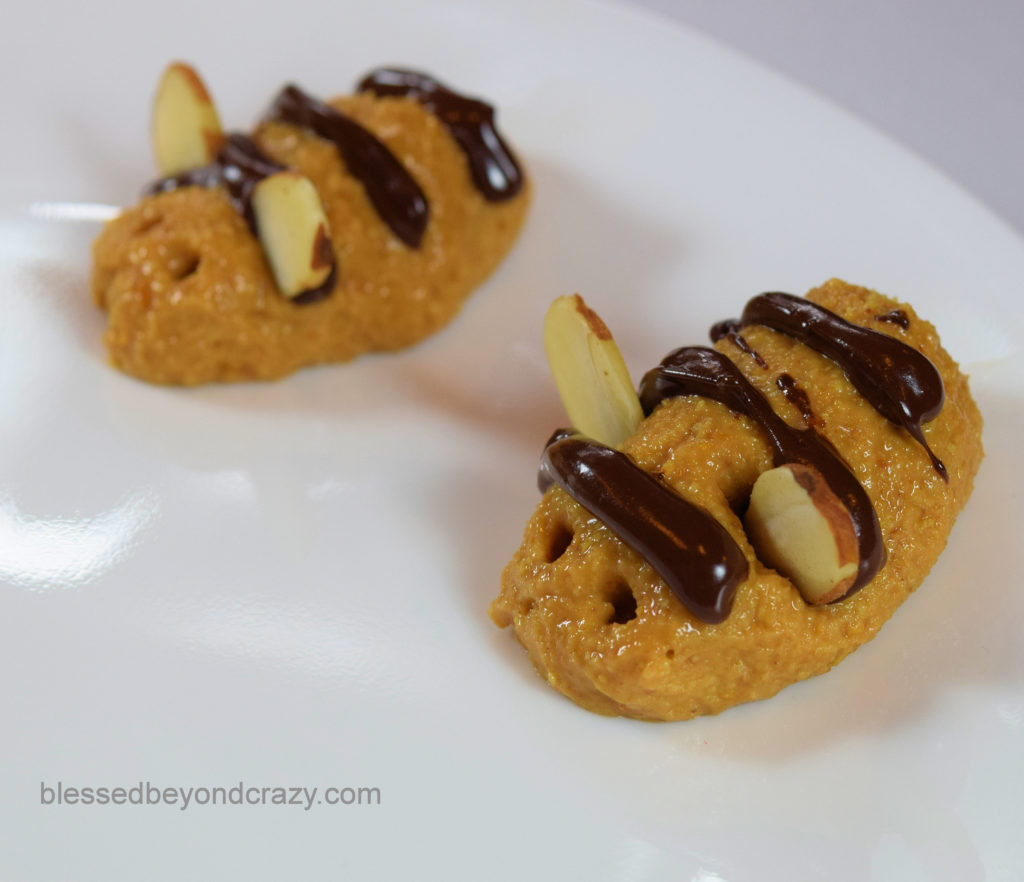 I just can't emphasize enough how quick and easy these are to make! And they look so cute (have I mentioned that before?). You will impress whoever you decide to share these with.
Allergy Modifications:
If you have food allergies, don't let that stop you from enjoying this fun snack! This recipe can easily be modified.
Gluten Intolerance: Use gluten-free graham crackers
Peanut Allergy: Substitute with almond butter or cashew butter
Mini Peanut Butter Bumble Bees
---
Unknown
Yields 20 - 25 bees
15 minPrep Time
7 minCook Time
22 minTotal Time
Ingredients
1/2 cup creamy peanut butter
2 Tablespoons butter, softened
1/2 cup powdered sugar
3/4 cup graham cracker crumbs
1 ounce semi-sweet chocolate
1/3 cup sliced almonds
Instructions
Cream together peanut butter, butter and powdered sugar.
Add graham cracker crumbs, stir until well combined.
Shape dough into small oval shapes and place on a waxed paper.
Place chocolate into a small microwave safe bowl. Microwave until you can stir it.
Allow chocolate to cool for 5 minutes.
Place chocolate into a small sandwich bag, cut the tip off the end.
Pipe 3 strips on each bee.
Insert 2 almond slices (one on each side) into the body of each bee.
Poke two hole on the end of each bee to make the eyes.
7.8.1.2
31
https://blessedbeyondcrazy.com/mini-peanut-butter-bumble-bees/
www.blessedbeyondcrazy.com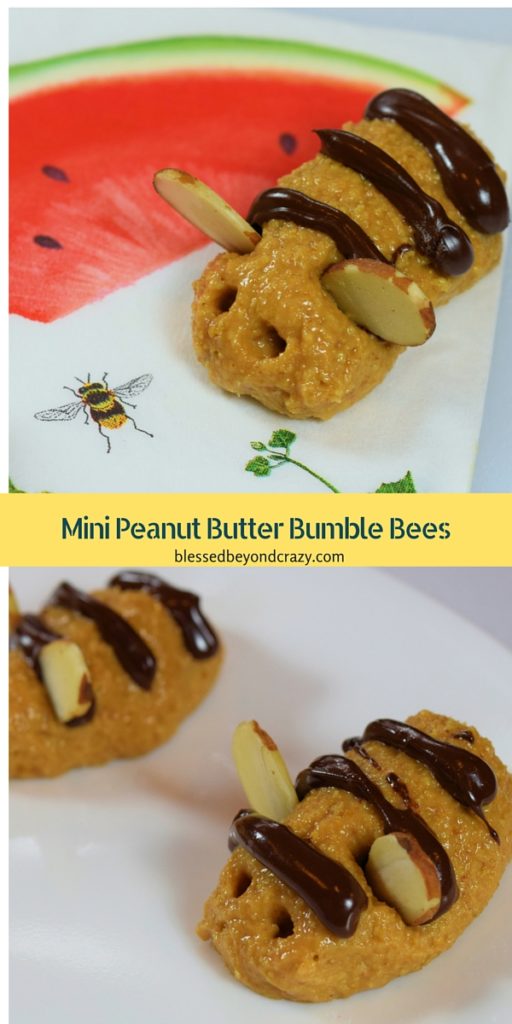 I hope your family enjoys Mini Peanut Butter Bumble Bees as much as mine does!
Linda
More great ideas!