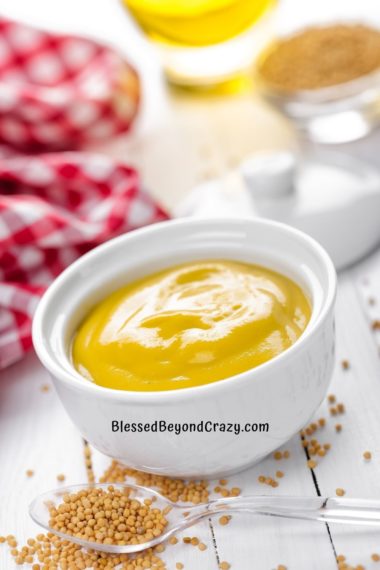 When it comes to mustard, I am indifferent. I don't love it; I don't hate it. If it's available at a BBQ, I usually squirt some on my hot dog or hamburger.
Well, that is, until I discovered my grandma's homemade mustard recipe. Now my world has changed! I experimented with it and made lots of different types of mustard.
Now I'm drizzling this stuff on everything! So I'm going to share with you the original mustard recipe and 3 different ways to modify it for various foods!
Oh, and by the way, it's naturally gluten-free!
Original Mustard
This mustard is simple to make and a great substitute for regular yellow mustard. Eat it on hot dogs, hamburgers, and sandwiches.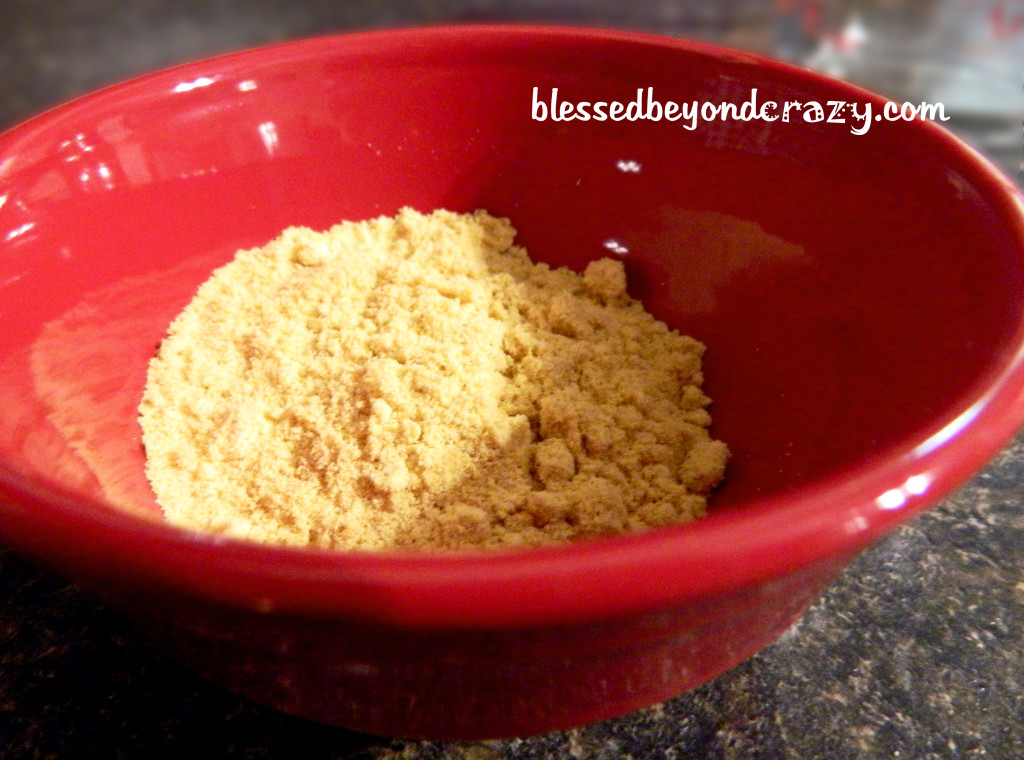 Start by combining 1 C of cider vinegar with 3 ounces of dried mustard.
Let it sit overnight.

Combine the mustard powder and vinegar and let sit overnight.
The next day add:
3 beaten eggs
1 C sugar
1/4 tsp. salt
Cook over low heat until thick–approximately 10 minutes. Let cool and refrigerate.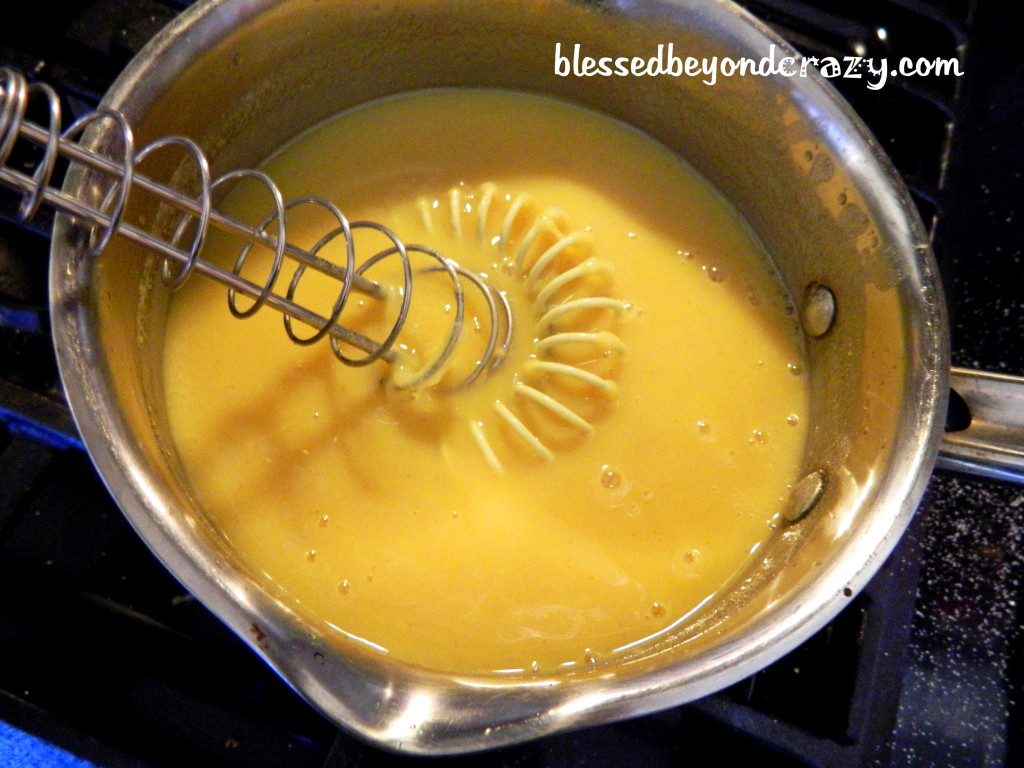 Spicy Mustard
This mustard is very simple to make. Spices can be added for different taste combinations. This mustard is great for the person who loves spicy foods.
Use this for a substitute for Dijon mustard: on hot dogs, hamburgers, polish sausages, and sub sandwiches. This mustard is much thicker, but more vinegar could be added for a runnier sauce. I also added some white sugar, because it was quite spicy.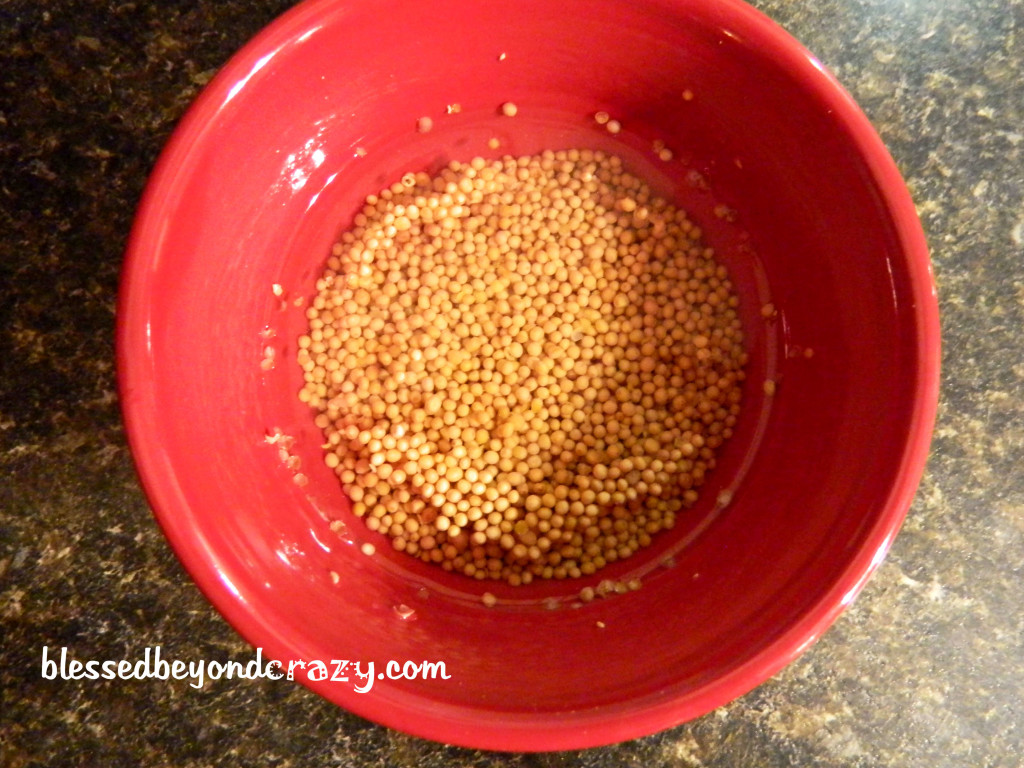 Combine whole mustard kernels with a 1:1 ratio of white vinegar and let it sit overnight.
The next day, blend the mustard until desired consistency.
You can experiment with the flavor of this by adding additional spices such as honey, paprika, brown sugar, white sugar, or garlic.
Honey Mustard
This homemade mustard one is my favorites! Start out by making a batch of the homemade original mustard. Then just add honey! The amount of honey is up to you, depending on how sweet you like your mustard. You can use it as a salad dressing. If you want honey mustard dipping sauce, add some mayonnaise too. I generally mix the mustard, honey, and mayo in a 1:1:1 ratio, but you can add as much or as little as you like to each flavor.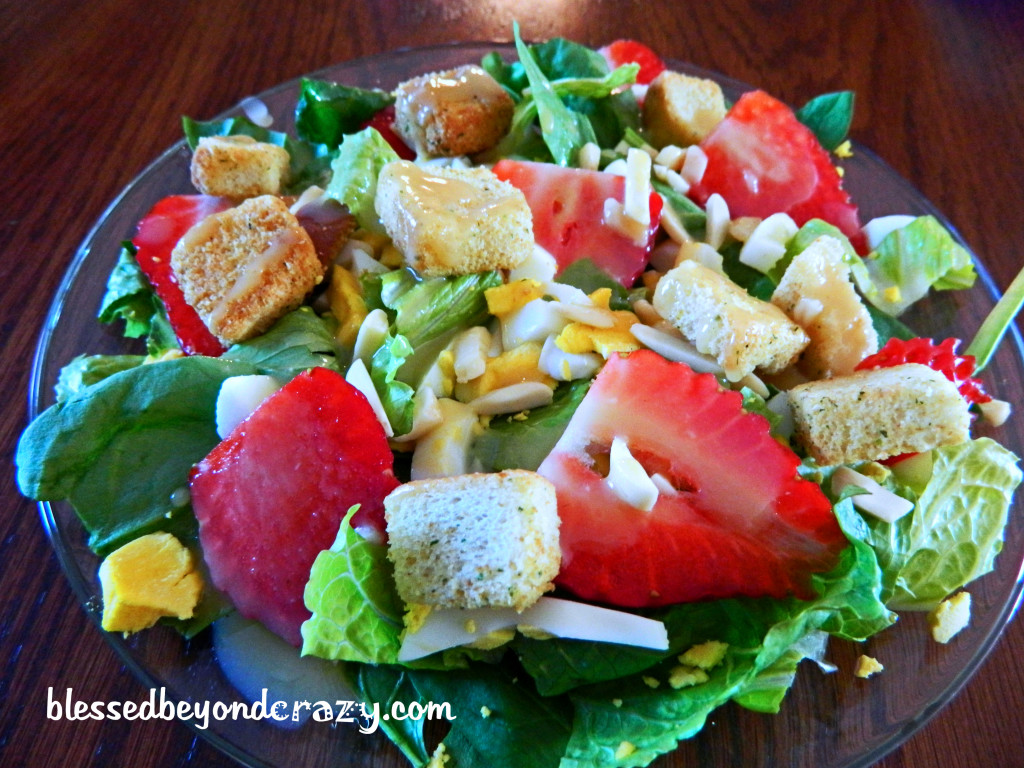 And yes, that salad was as delicious as it looks! Yummmm!!!!!
Mustard BBQ Sauce
I was a little nervous about making this homemade mustard sauce. The ingredient combination sounded fine, but when I made it, it turned out brown. It was not yellow and did not look like mustard. I think it was because I started with my homemade original mustard and it isn't artificially colored yellow like store-bought mustard. So this might not look like a conventional mustard BBQ, but don't worry! It tastes amazing!
You can eat this with any type of chicken or pork. I made baked chicken legs. I also paired it with our homemade BBQ Sauce. That BBQ sauce is my all-time favorite! It is really simple to make and everyone should have it in their fridge! I eat it on everything!
Let me tell you how I made these delicious chicken legs:
Put chicken in a pan with a stick of butter, cut into slices.
Sprinkle your favorite seasoning on top. I used McCormick's Montreal Chicken.
Drizzle BBQ Sauce on top.

Season the chicken before cooking

Bake 350 degrees, 45 minutes, or until internal temperature is 160 degrees.
Drizzle homemade Mustard BBQ Sauce on top of chicken
Broil 10 minutes, or until chicken skin is crispy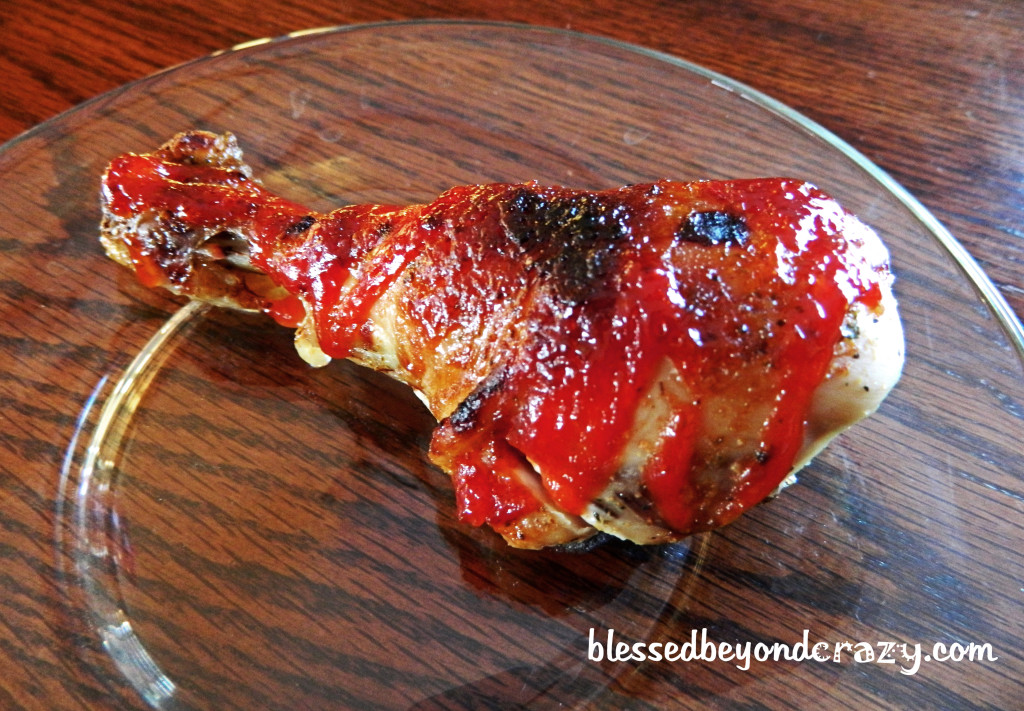 This chicken was a great combination of sweet and tangy! I even dipped it in the mustard BBQ sauce and in the honey mustard. Both were good!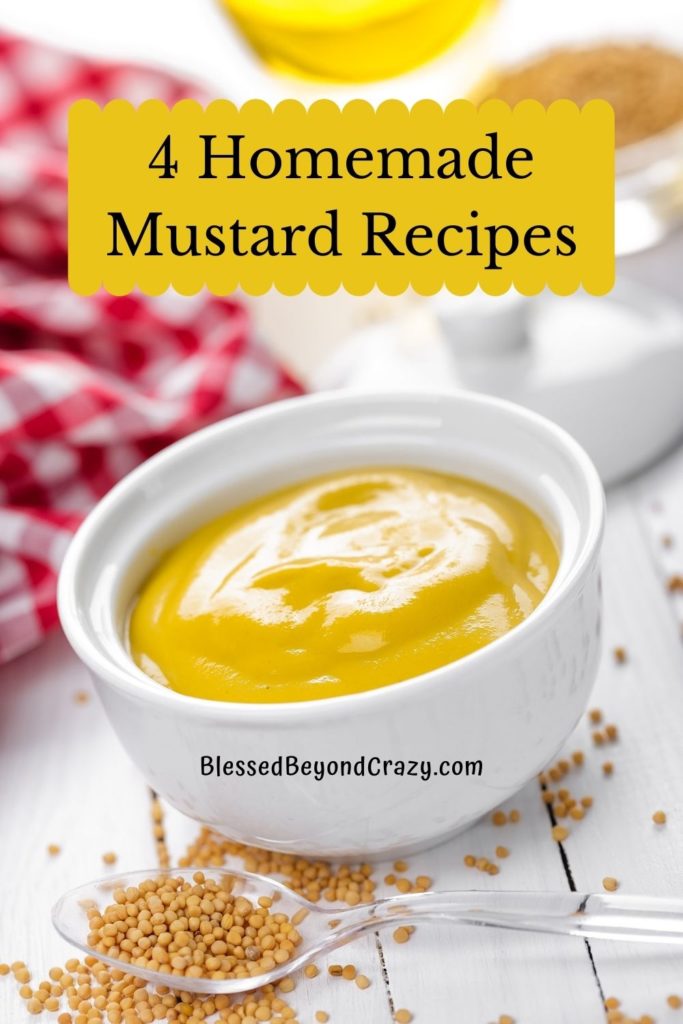 Let me know what flavor is your favorite!
Enjoy!
Anna
Disclaimer: Manufacturers' formulations and policies may change at any time, therefore it's important to always read product labels yourself and contact the manufacturer with concerns. We have found that most companies are eager to help answer your questions.