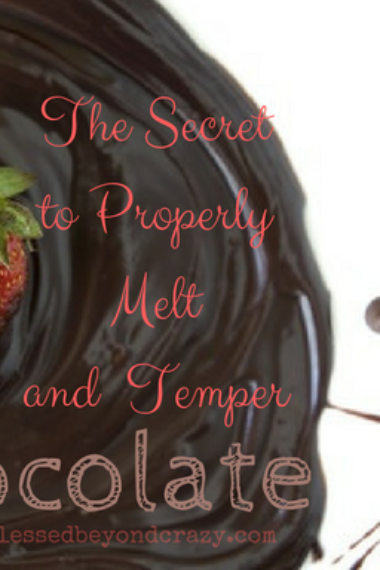 It seems to me that chocolate can be added to pretty much every single dessert. However, if you are looking to make your dish "fancy-schmancy" you really need to know how to do more than toss a few chocolate chips into a recipe. That's why every chocolate lover should know The Secret to Properly Melt and Temper Chocolate!
To help support our blogging activities, our site contains affiliate links. If you make a purchase from a link on our site, we may receive a small percentage of that sale, at no extra cost to you. Blessed Beyond Crazy is a participant in the Amazon Services LLC Associates Program, an affiliate advertising program designed to provide a means for sites to earn advertising fees by advertising and linking to amazon.com.

Melting Chocolate
On the Stove Top
First, it is very important to have a double boiler. A double boiler is basically two pots that sit on top of each other. The bottom pot holds water and the top pot holds your (in this case) chocolate. This keeps your chocolate from being overheated and prevents it from burning.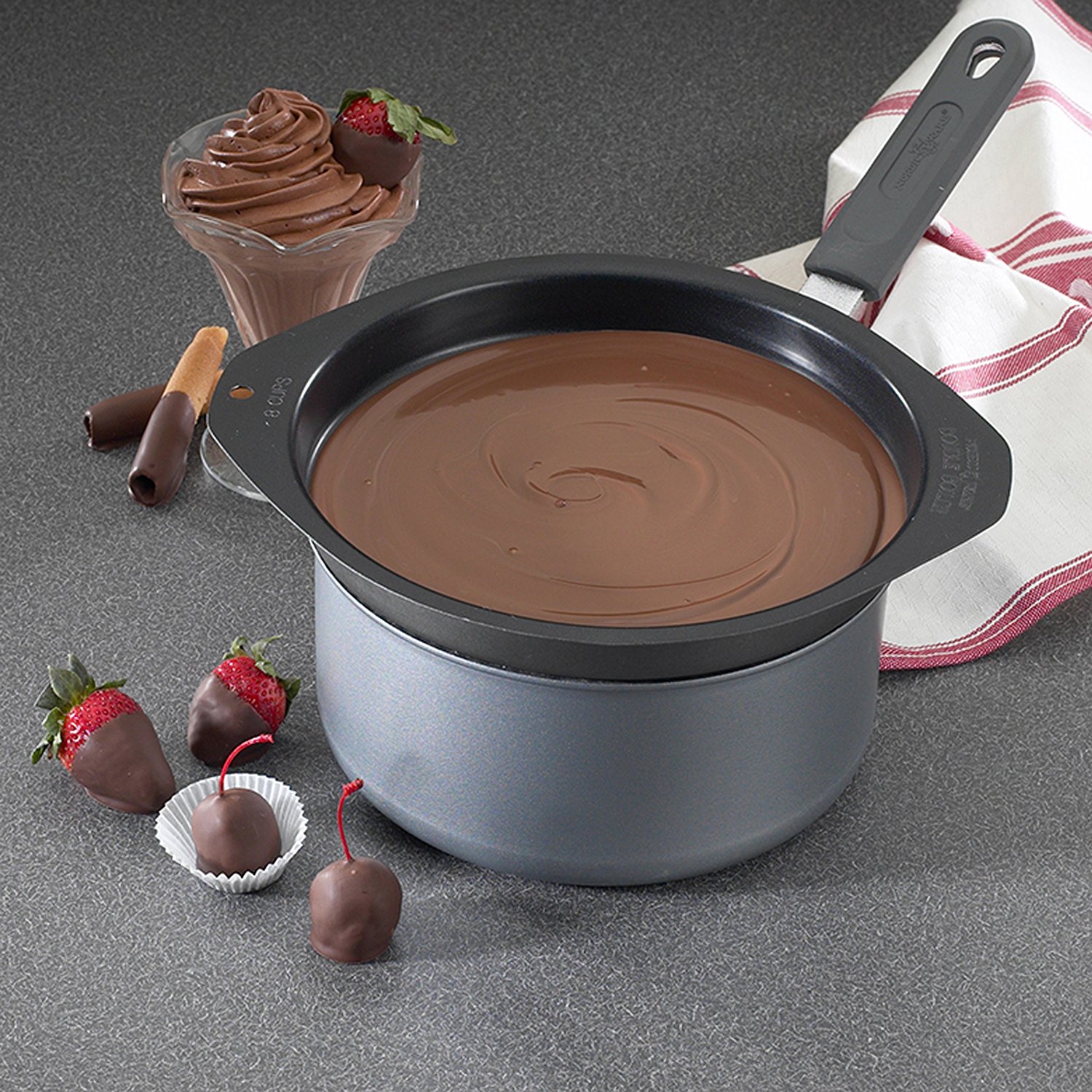 If you don't have a double boiler you can set a slightly larger pot over a smaller pot, or even set a large heatproof glass bowl over a pot of water. These items can get hot so make sure you use oven mitts while cooking.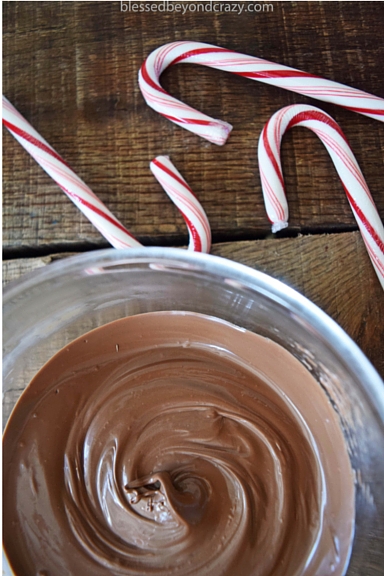 Now here is where I was making mistakes. I would put a pot of water on the stovetop, turn the heat up high, put my chocolate in the top pot and set it right on top of the water. I would stir my chocolate constantly until the water was boiling and all my chocolate was melted. Sometimes this worked and sometimes my chocolate would seize. This means it would turn into a hard, grainy ball and not silky, gorgeous melted chocolate. It is a disappointing experience.
Chocolate seizes when moisture is introduced. The steam coming from my boiling water was condensing and making my chocolate wet, which ruined it.
So the secret is…
Put 1-2 inches of water in a pot.
Put your pot of water on the stove and bring to a simmer.
Once your water is simmering turn the heat off.
Make sure the spatula you use and the top double boiler pot are completely dry. Remember, if it gets wet, your chocolate will seize and be ruined.
Put your pot of chocolate on top of your pot of water.
Stir until the chocolate is melted.
Remove the chocolate pan from your water pan and wipe off the moisture from the bottom of the chocolate pan (so that droplets of water don't accidentally get introduced into your melted chocolate).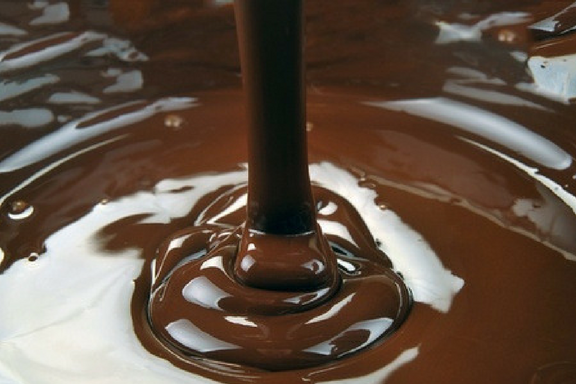 That's it!
However, another secret to properly melt and temper chocolate is that if you do accidentally seize your chocolate (it gets wet) there is a way to save it! Funny enough, you save it by adding more water! Add boiling water (1 teaspoon at a time) to your chocolate and stir until it becomes smooth again.
You can also use fat to smooth out your chocolate by adding 1 teaspoon at a time of oil, shortening, butter, or cream. You won't be able to use it for dipping or as a "set" chocolate but it can still be used for baking, frosting, sauce, or making homemade chocolate ice cream (click for recipe).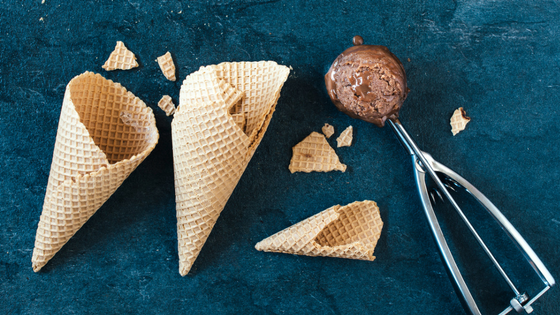 In the Microwave
Melting chocolate in the microwave is easier, faster, and there is less chance of your chocolate seizing.
However, it can still be quite easy to burn chocolate in the microwave if you aren't careful. You'll need a microwave-safe bowl. Just like making it on the stovetop, you need to make sure your bowl and spatula are completely dry before adding the chocolate or you risk seizing the chocolate.
Next, microwave your chocolate for 30 seconds at a time (stirring in 30-second intervals) until your chocolate is completely melted. Every microwave is different so you might want to set your microwave to half-power so you don't accidentally burn your chocolate.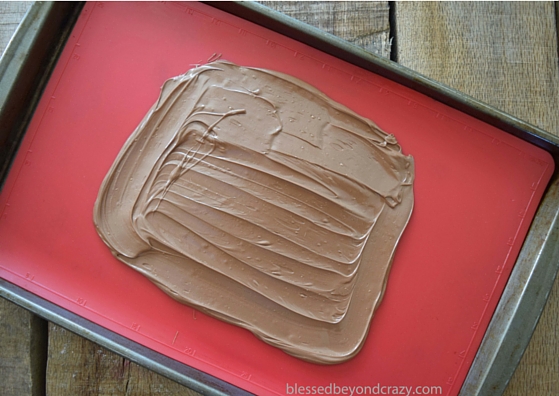 Tempering Chocolate
Now that you know how to melt, you're ready to learn how to temper chocolate!
What is tempering? Tempering chocolate is the process in which chocolate is melted by being brought to a high temperature, then lowered, then brought back up.
Why you would want to temper chocolate… If you do not temper your chocolate it will still taste great, however, it will not have the ideal appearance or texture. Instead, it will melt in your hands and not completely firm up.
When making chocolate candy, chocolate-covered fruit, chocolate designs to top a cake, or chocolate bark you should temper the chocolate first. This process makes the chocolate appear shiny and gives it a crisp snap when broken into pieces or when you bite into it.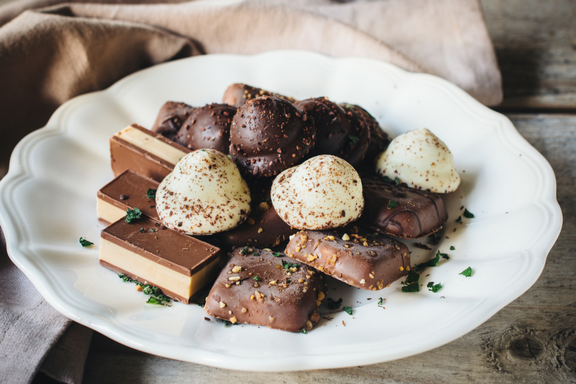 How To Temper:
First, you will need the same supplies you needed to melt chocolate. You will also need a thermometer–a digital thermometer will work best since you will be working somewhat quickly and you be looking for exact temperatures.
If you are using a bar of chocolate chop it into small pieces.
Take 1/4 of the total amount of chocolate you will need and set it aside. This will be used to "seed" your chocolate later.
Melt the remaining 3/4 total amount of chocolate according to directions at the beginning of this post. Bring chocolate to 118 degrees F (48 C) for dark chocolate or 112 degrees F (45 C) for milk chocolate. I recommend using the stovetop method because the chocolate needs to be at a specific temperature (you could easily overcook it in the microwave).
Once you have heated your chocolate up, you need to cool it back down to 82 degrees F (28 C) for dark chocolate or 81 degrees F (27 C) for milk chocolate. This is where seeding happens. Using the 1/4 reserved, un-melted chocolate, add approximately one tablespoon (or more if making a large batch) at a time into the melted chocolate. Stir the mixture until it's all incorporated. Now add another tablespoon and continue this process until it is cooled to the correct temperature.
Now heat the chocolate back up to 90 degrees F (32 C) for dark chocolate or 86 degrees F (28 C) for milk chocolate. If you get your chocolate too hot then you will need to start all over.
Now you can pour your chocolate into a candy mold, create beautiful dipped fruit, make a creative design, candy bark, or anything else your heart desires.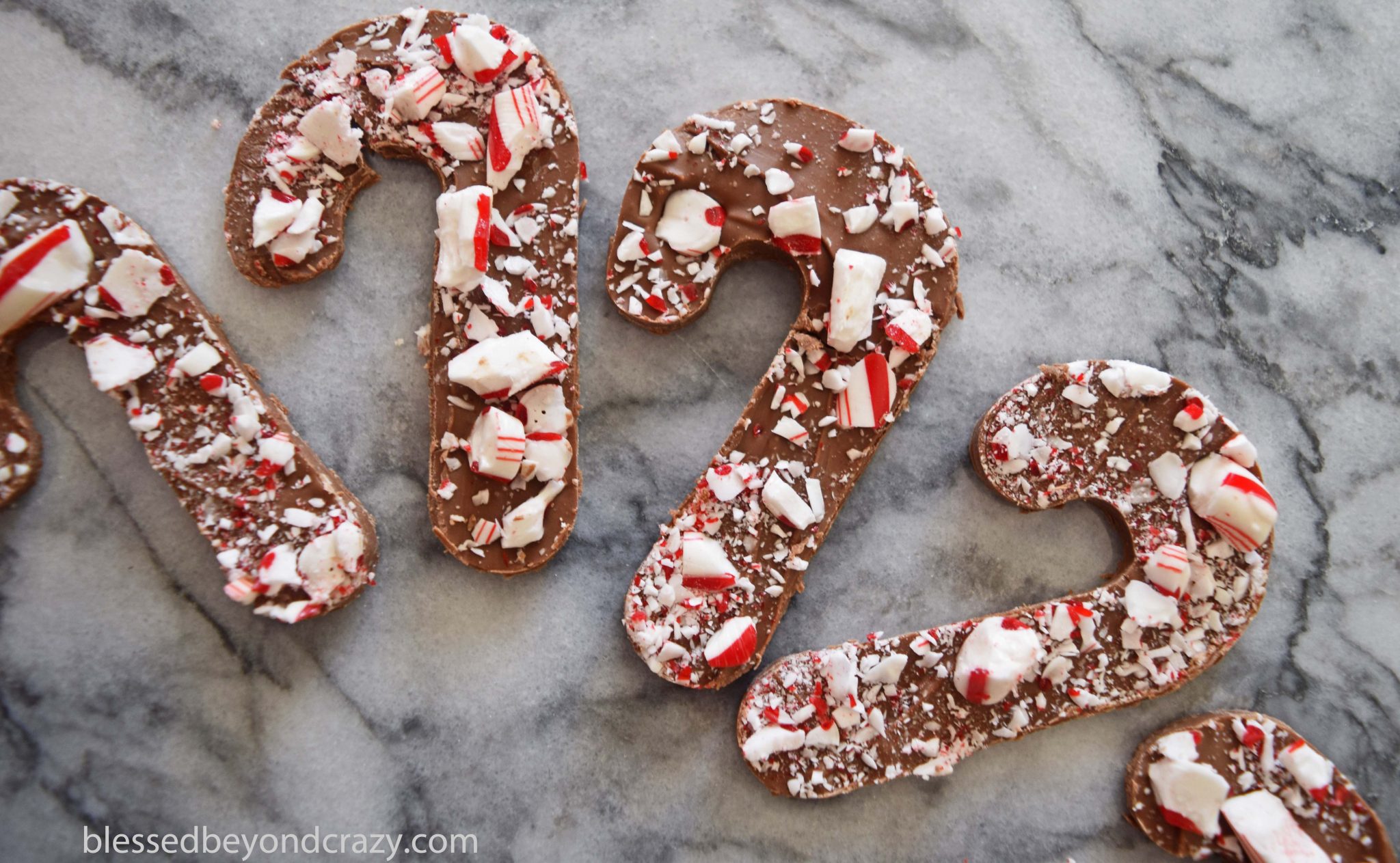 Now that you know the secret to properly melt and temper chocolate, what kind of chocolate creation will you make?
Anna
Don't forget to Pin it!