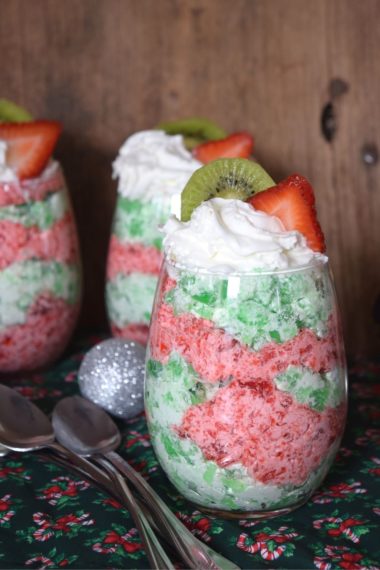 The holidays are just a few weeks away and therefore now is the perfect time to make Easy Christmas Parfaits. In addition, they can be made gluten-free and served as a salad or tasty dessert. Either way, they are delicious and festive and will add a charming touch to any tablescape.

To help support our blogging activities, our site contains affiliate links. If you make a purchase from a link on our site, we may receive a small percentage of that sale, at no extra cost to you. Blessed Beyond Crazy is a participant in the Amazon Services LLC Associates Program, an affiliate advertising program designed to provide a means for sites to earn advertising fees by advertising and linking to amazon.com. As an Amazon Associate, I earn from qualifying purchases.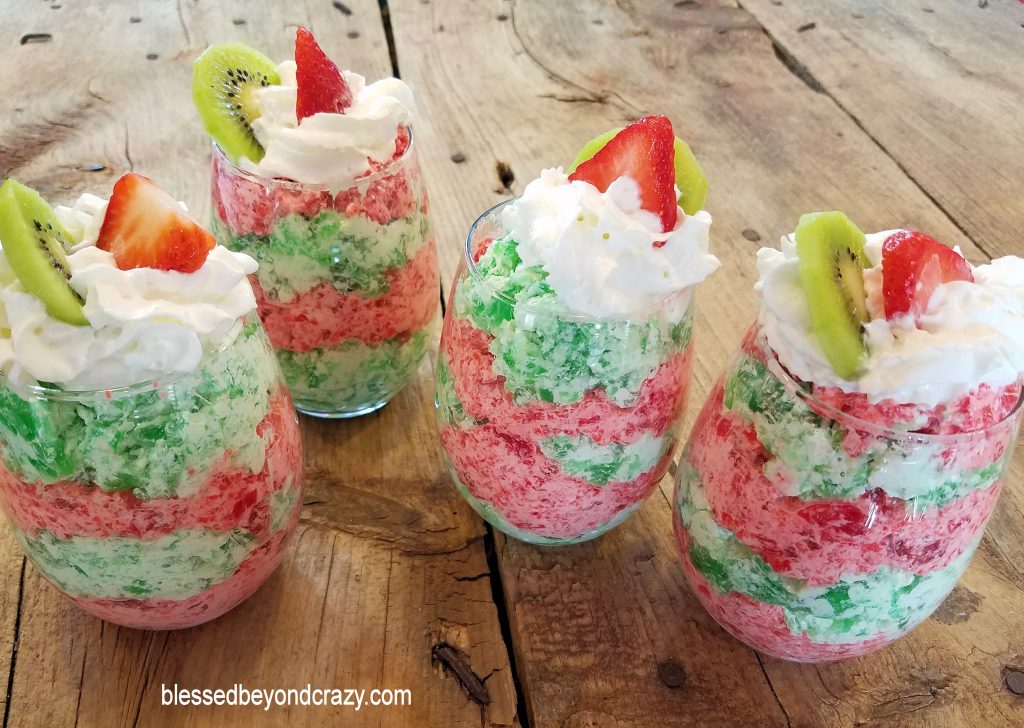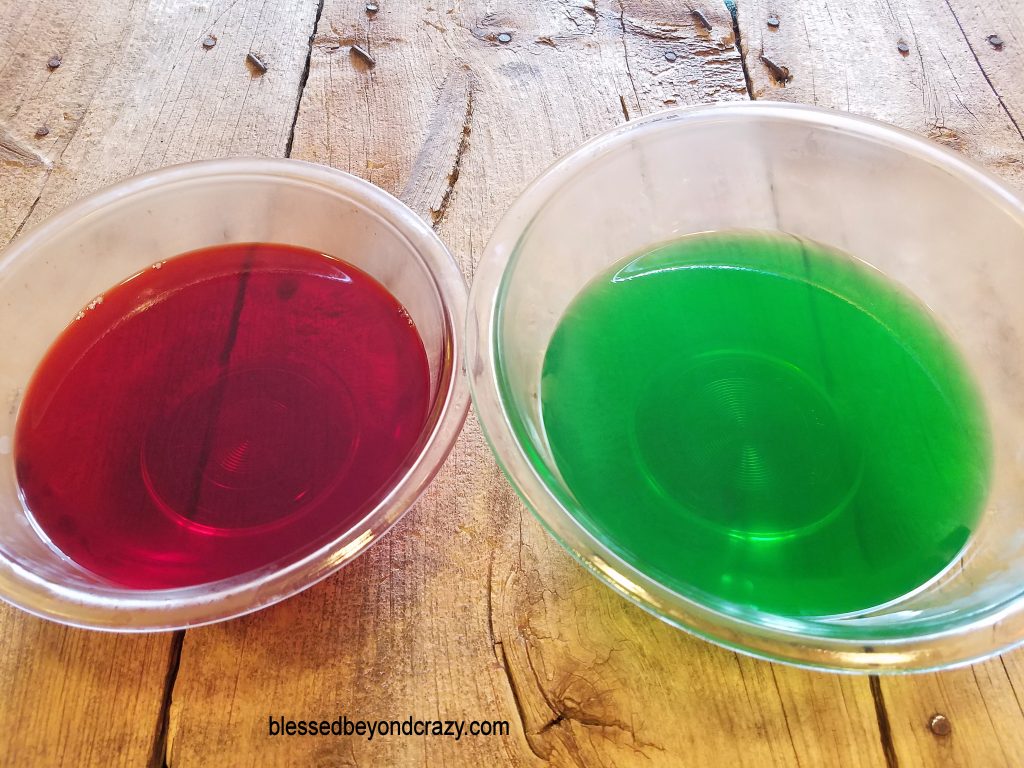 First, these tasty little parfaits begin with a 6-ounce box of both lime gelatin
and cherry gelatin.  Dissolve both gelatins in hot water, let cool to room temperature, and refrigerate until set.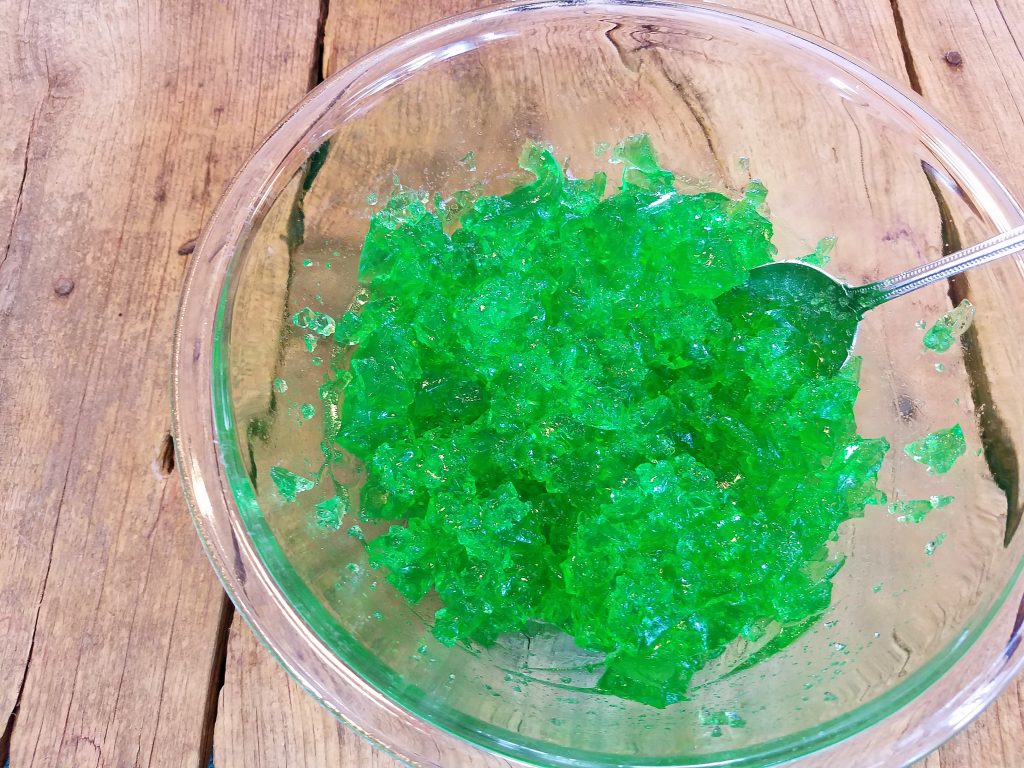 Once the gelatin is firm, remove it from the refrigerator and stir until the gelatin resembles little chunks.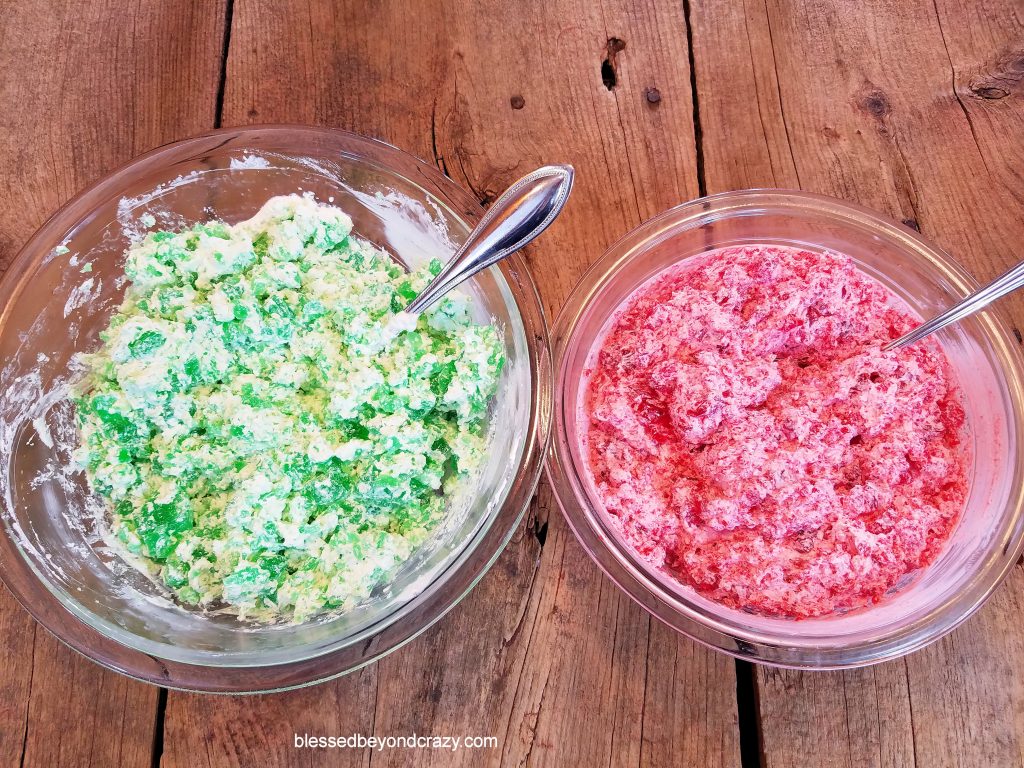 Next, add whipped topping to each bowl of gelatin and mix until well combined.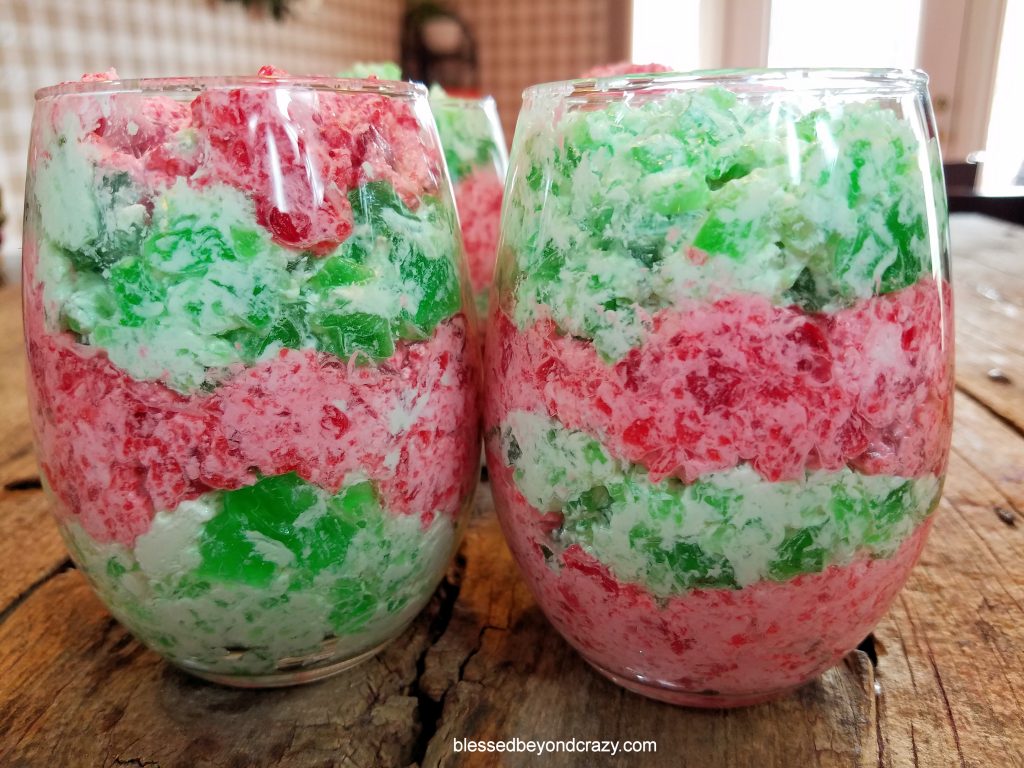 Fill parfait glasses by alternating the red and green gelatin. One recipe makes four to five (8-ounce) parfaits.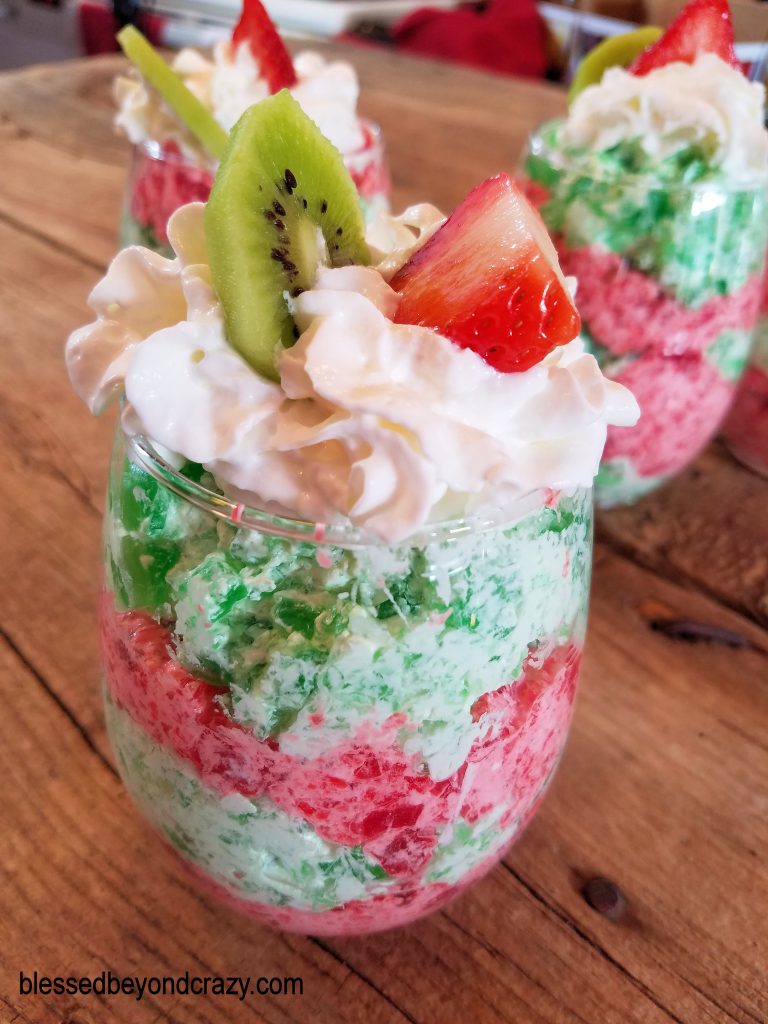 For the final touch, garnish each parfait with a big squirt of aerosol whipped cream (or a big dollop of whipped topping) and a slice of kiwi and strawberry. Feel free to substitute whipped coconut cream in place of dairy whipped cream.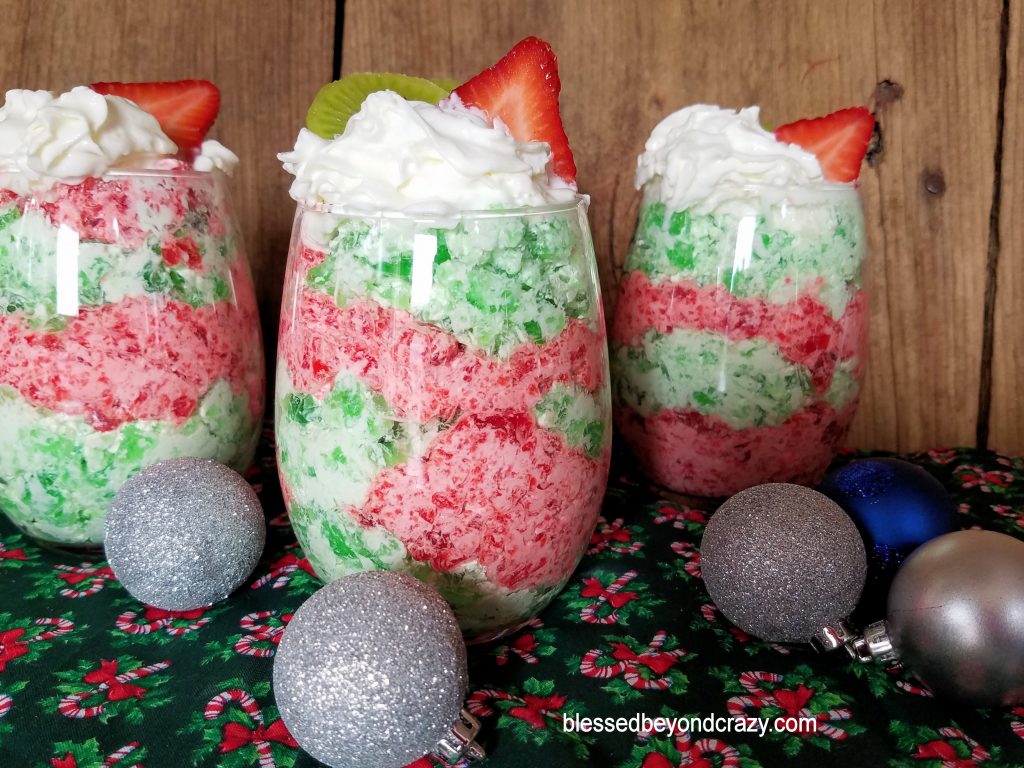 You can make Easy Christmas Parfaits the day ahead, but again, I suggest adding the garnish right before serving.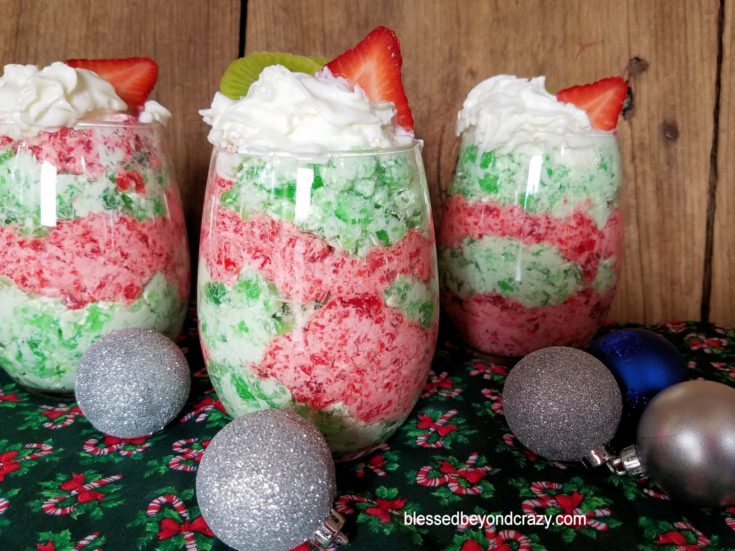 Yield:

Approx. 4 to 5 (8-ounce) Parfaits
Easy Christmas Parfaits
Total Time:
4 hours
15 minutes
A festive, flavorful, and delightful treat that's perfect for all of your holiday entertaining!
Ingredients
1 (6-ounce) box lime gelatin (GF Option: use gluten-free gelatin)
1 (6-ounce) box cherry gelatin (GF Option: use gluten-free gelatin)
1 (12-ounce) tub whipped topping (GF Option: use whipped heavy cream or coconut cream)
1 fresh kiwi, peeled and sliced
2 - 3 fresh strawberries, stemmed and sliced
Optional: 1 can aerosol whipped cream topping (Omit for gluten-free option)
Instructions
Pour lime gelatin into a medium mixing bowl and pour cherry gelatin into a separate mixing bowl.
Add 3 cups boiling water to each bowl of gelatin; stir until well dissolved. Cool gelatin to room temperature; refrigerate until set.
With a large spoon, stir until gelatin resembles little chunks. Add approximately 6 ounces of whipped topping; stir until well combined.
Alternate filling parfaits glasses with red and green gelatin mixtures.
Refrigerate until ready to serve.
Garnish each parfait with a squirt of aerosol whipped cream or a dollop of whipped topping. Serve.
Refrigerate leftovers.
Notes
Feel free to use strawberry gelatin instead of cherry. You may also substitute whipped heavy cream or coconut cream in place of the whipped topping.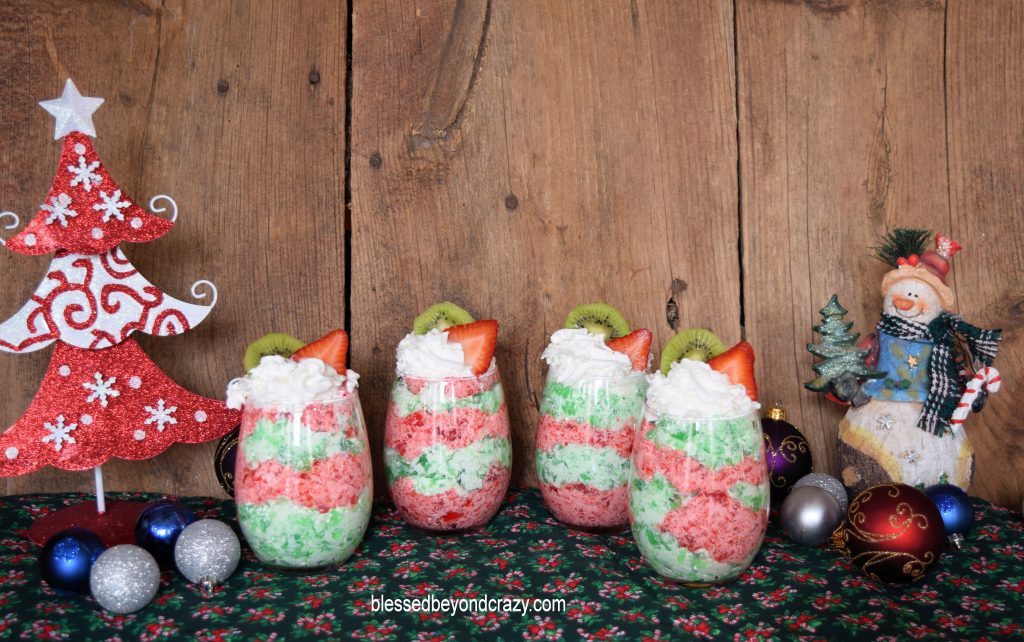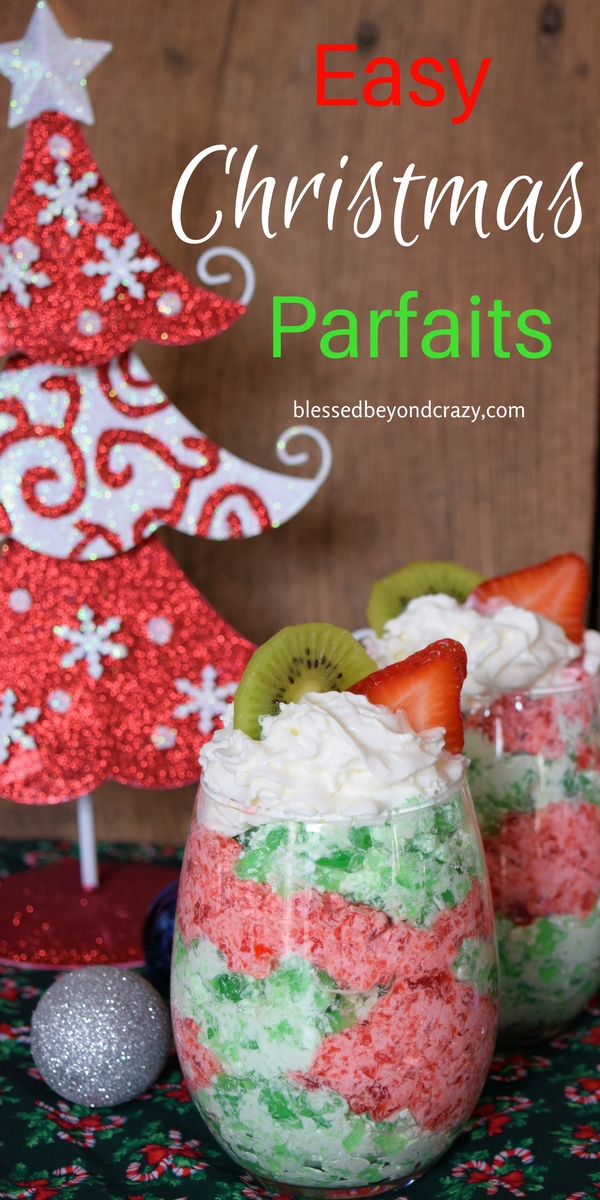 Easy Christmas Parfaits really are nearly effortless to make and I love the alternating red and green colors. So pretty and festive!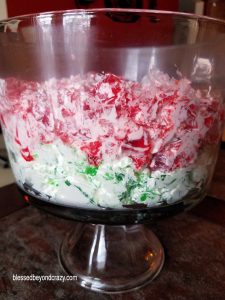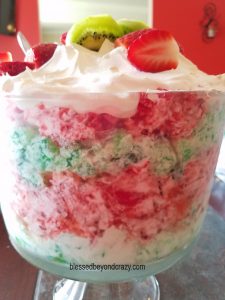 Note: Instead of making individual parfaits you can also make an Easy Christmas Trifle using the exact same layering method as for the parfaits.
Happy Holidays!
Linda
More great ideas: