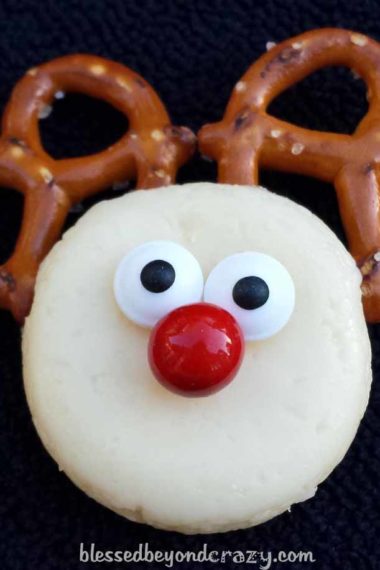 What do you get when you combine Babybel cheese + pretzels + a little candy??? You get Babybel Reindeer of course! In addition to being ridiculously easy to assemble, this adorable appetizer can also be created gluten-free.
To help support our blogging activities, our site contains affiliate links. If you make a purchase from a link on our site, we may receive a small percentage of that sale, at no extra cost to you. Blessed Beyond Crazy is a participant in the Amazon Services LLC Associates Program, an affiliate advertising program designed to provide a means for sites to earn advertising fees by advertising and linking to amazon.com.
Babybel Reindeer takes only a few minutes to make. They are super cute on a serving tray and make a healthy little snack or appetizer.


First, start by unwrapping your favorite flavor of Babybel cheese.
Next, take a knife and make two slits where the reindeer "antlers" will go. I used a sharp knife because it had a pointed tip and I could easily control the size of the slit.
Carefully insert a pretzel into the slit in the cheese. (*Babybel cheese is naturally gluten-free but be sure to use gluten-free pretzels!).


Carefully insert the second pretzel. The pretzels will be the "antlers" for the reindeer.
Now add drops of icing to secure the candy eyes. I purchased the candies from my local grocery store. (*GF Option: always check the ingredients to make sure the icing and candy are gluten-free!)
Add another drop of icing to secure the reindeer's nose.
Even very young children can help create Babybel Reindeer. Simply make the slits in the Babybel cheese for them and let them attach the pretzels and candies. The kids may even want to name their reindeer… just like Santa's!
This is a super fun activity to do with the kids or grandchildren, and they are a perfect appetizer for the upcoming holidays. Arrange them on a platter, along with other various appetizers, or make a whole herd of deer! The possibilities are endless!
There are so many ways to have fun with Babybel cheese. Be sure to check out my Babybel Bunnies!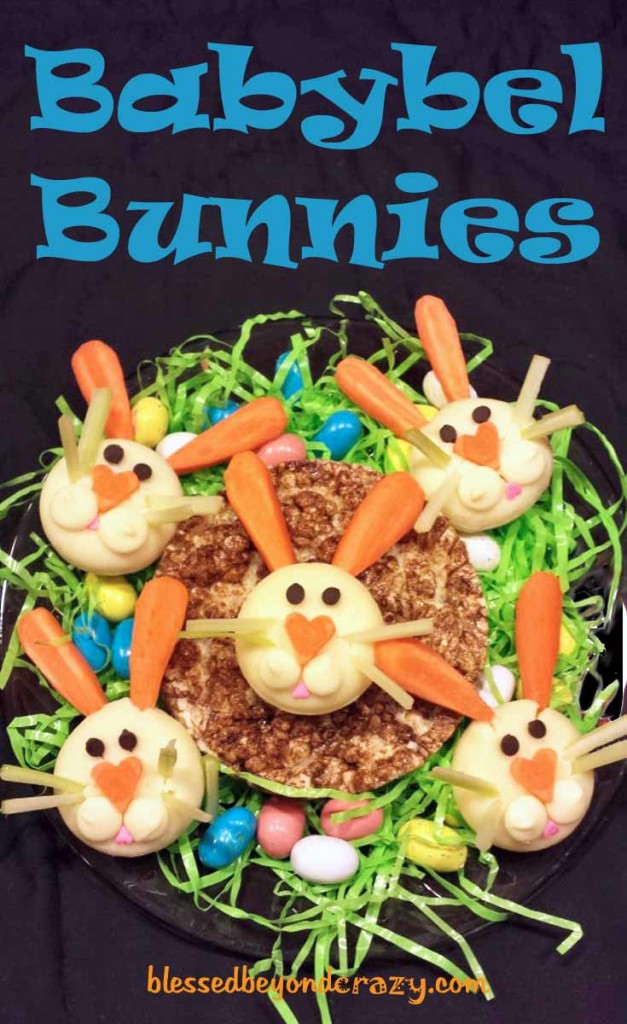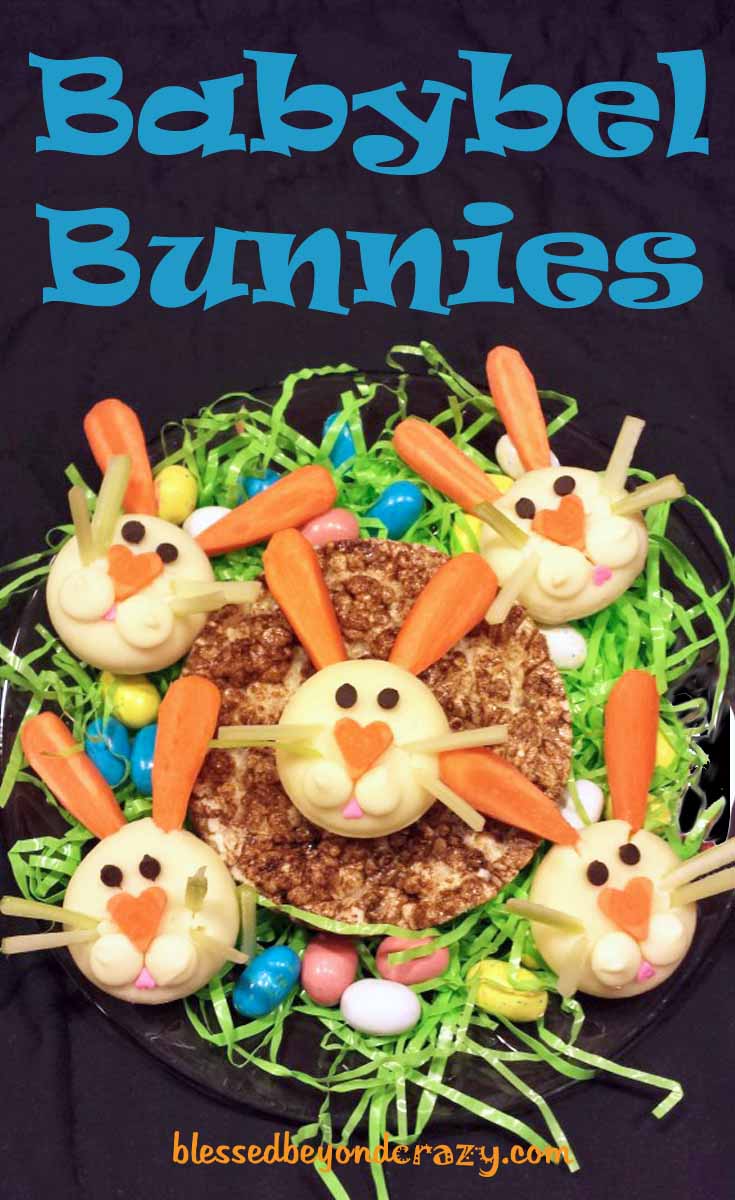 I hope that you have as much fun making your Babybel Reindeer as I did!
Here's to a Happy, Healthy, and Fun Holiday Season!
Linda
More great ideas:
HERSHEY'S Christmas Mice Cupcakes
HERSHEY'S No-Bake Christmas Reindeer Centerpiece