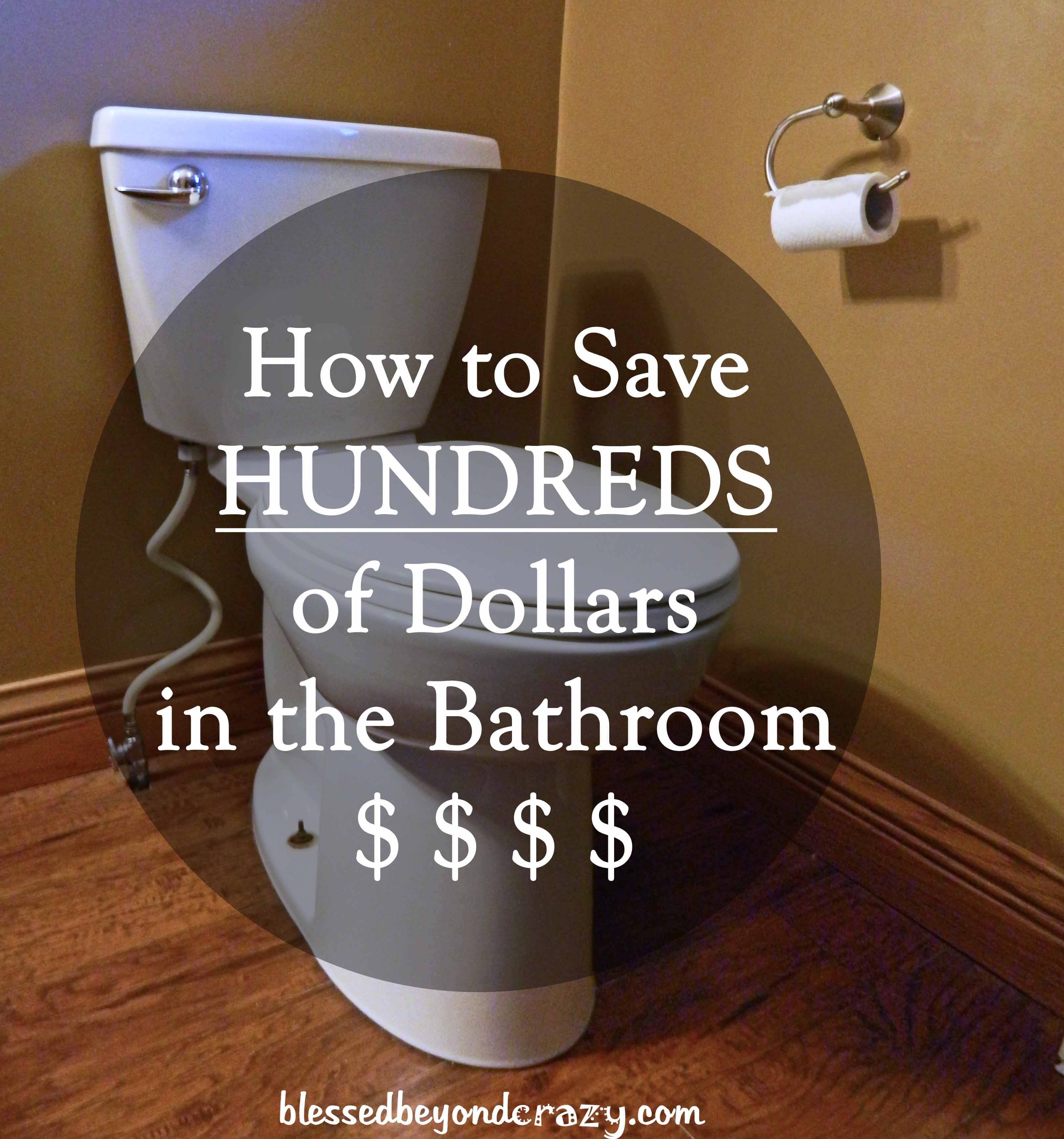 I spent some time today crunching numbers. (I know, I know, my life is exciting, try not to get jealous!) Specifically, how much money I'm spending on items for my bathroom (mainly cleaning products but also soap and razors). If you added up everything you bought for your bathroom, do you know how much money you would spend in one year, just for that one room? In today's post, I'll show you How to Save HUNDREDS of Dollars in the Bathroom!
To help support our blogging activities, our site contains affiliate links. If you make a purchase from a link on our site, we may receive a small percentage of that sale, at no extra cost to you. Blessed Beyond Crazy is a participant in the Amazon Services LLC Associates Program, an affiliate advertising program designed to provide a means for sites to earn advertising fees by advertising and linking to amazon.com.
What if I told you that if you change the way you clean your bathroom, you and your spouse could enjoy a romantic weekend getaway? Or maybe pay for everything for the Christmas season without going into debt. Perhaps you could even make an extra house payment.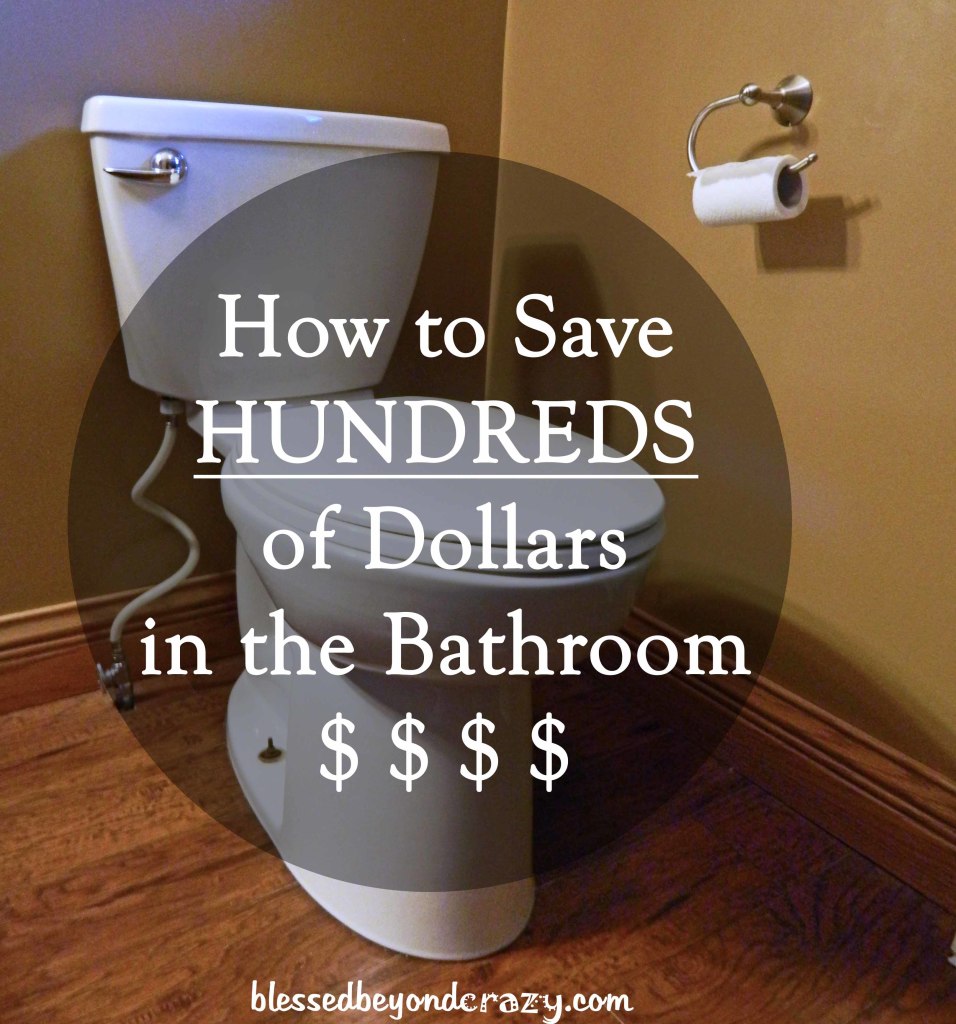 If you have spent any time on Pinterest, you have seen a million different ways to make DIY cleaners. When I first saw them I thought people were crazy. However, curiosity got the best of me and now I've tried making a few different DIY cleaning recipes. Some of them I truly love and would never go back to the chemical stuff again.
There's also the whole "Do it Yourself" part that I think might turn some people off. Besides making 3 meals a day, now they have to concoct their own cleaning products too!
So, is it really worth it? Does it really save you money? After a few hours of research and some quality time with my calculator, my answer is YES it is so worth it and you really can save HUNDREDS of dollars in the bathroom!
Body Soap
I know liquid body wash is popular now. It's such a clean feeling to use a soapy loofah. But let's look at the numbers. From my personal experience, I can use an entire bottle of liquid body wash in about 3 weeks. It's so easy to be generous with the amount of soap you're squeezing onto that loofah, you really want it to get soapy! A 16 oz. bottle of Dial liquid body washes cost $2.97. Let's guess that it will last you 3 weeks. That is a total of $55.44 you spend on body wash a year. For one person.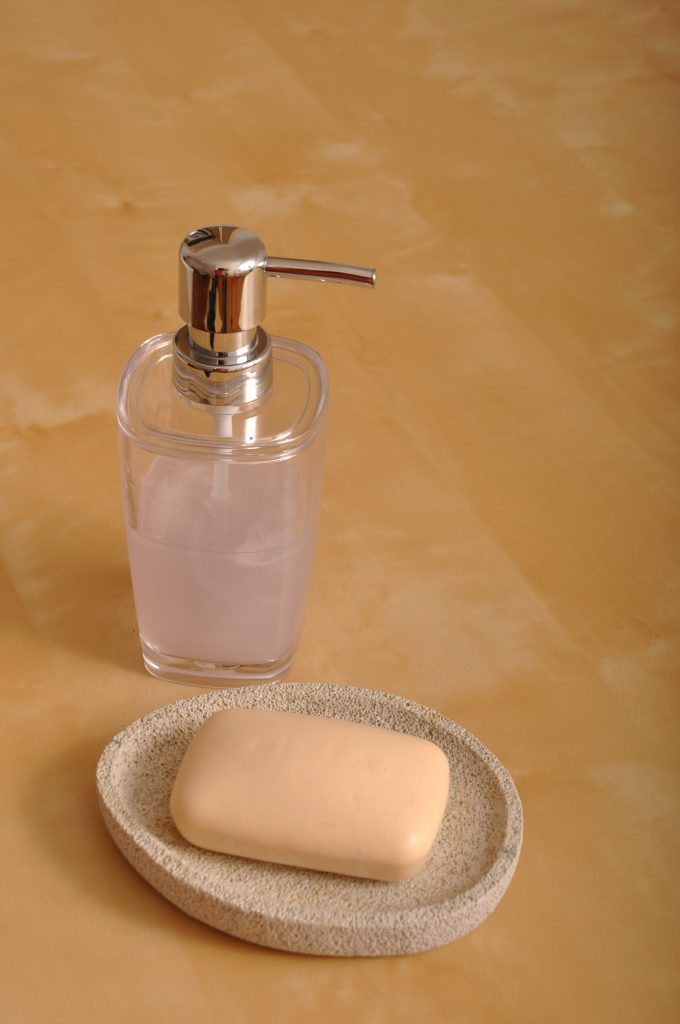 Recently I made the switch to bar soap. It was a bit of an accident. We had some bars of soap and I thought I would just use them up no matter how much I hated using a bar of soap instead of my loofah. I wasn't going to be wasteful and just throw them away, I was going to use them so they would be gone! It was surprising how much longer a bar of soap lasted!

At that point, I decided to buy a 10-pack of some good-smelling bars of soap. It is shocking how much cheaper it was. It cost $4.88 for 10 bars of Dial soap (the same brand that I'm comparing to the liquid soap). I can't remember the exact date that I bought this but I know it was right before we went on vacation at the beginning of July. It is now the end of September and I just started using my last bar of soap. I do use a soap saver to make it last longer, reduce soap scum in my shower, and make it more 'soapy.'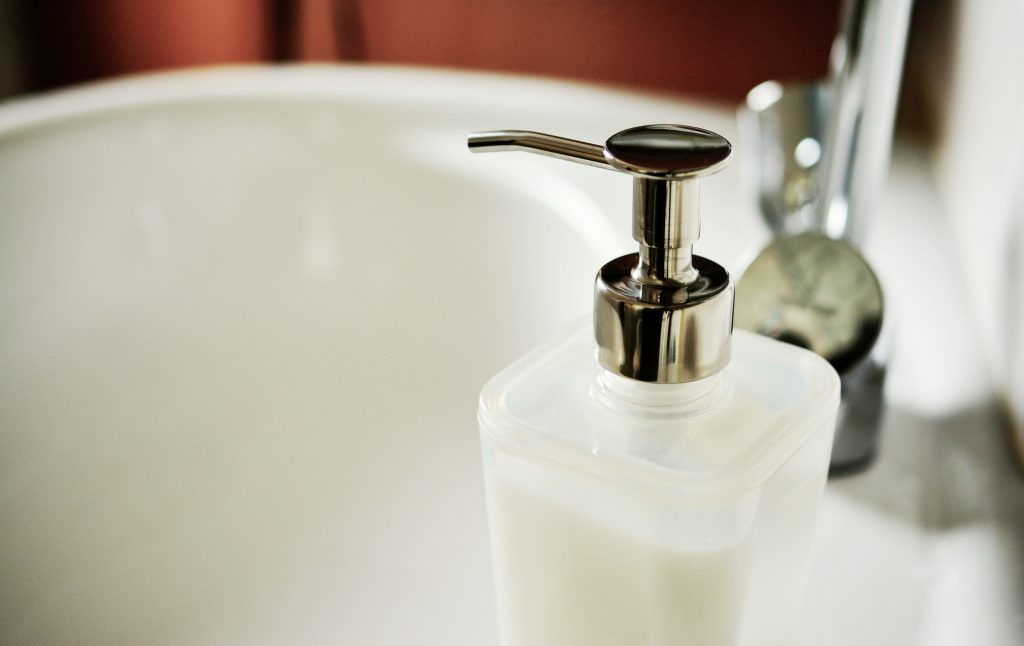 You can buy an inexpensive one from Walmart or make your own from an old washcloth like this one. (I'm really surprised there weren't more tutorials on Pinterest, that may be a future post for me.)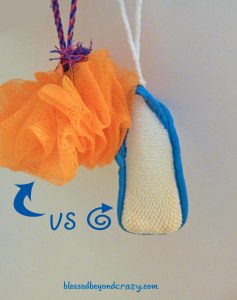 NOTE: I have no connections to Dial soap. I am using them only as an example, I do not necessarily recommend Dial for your family. Your savings may vary based on brand.
So let's say that a 10-pack of bar soap will last you around 20 weeks. That is a total of $14.64 you spend on bar soap a year.
Switching from liquid body wash to bar soap will save you $40.80 a year! If multiple people made this switch the savings would be even greater.
That switch by itself could be a nice dinner with your spouse.

Toilet Bowl Cleaner
Let's say you clean your bathroom once a week (alright it needs to be cleaned once a week but doesn't always happen, this is the real world here, and I won't beat myself up over the guilt if you don't).
If you bought Lysol Toilet Bowl cleaner in a 24 oz. bottle it would last you somewhere around 5 weeks. It cost $1.97 a bottle. (That actually sounds cheap to me!) Over a year you would spend around $22.06 on toilet bowl cleaner. (Okay, that kinda sounds expensive since you are literally flushing it down the toilet!)
The alternative is to make your own. You need baking soda, vinegar, and water.
Mix the vinegar and water in a 50/50 ratio and put the mixture into a squirt bottle.
Turn the water off to your toilet and flush so the water level is much lower.
Sprinkle a generous amount of baking soda around the inside of the bowl.
Spray the vinegar on top of the baking soda and let it sit while you clean the rest of your bathroom or for half an hour. I've also let it sit for several hours for those times when it has been longer than a week.
Then use a toilet brush like you normally would scrub your bowl.
So let's break down the numbers. I'm guessing you would need a new box of baking soda every 6 weeks. Baking soda from Aldi is $0.49. That would be $4.57 a year in baking soda. I'm guessing 1 gallon of Vinegar would last you a year (the cheap stuff from Walmart). That is $2.48 a year. Total you would spend $7.05 for toilet bowl cleaner.
A total yearly savings of $15.01. The savings would multiply for each toilet in your house. 2 toilets = $30.02. 3 toilets = $45.03. You get the picture!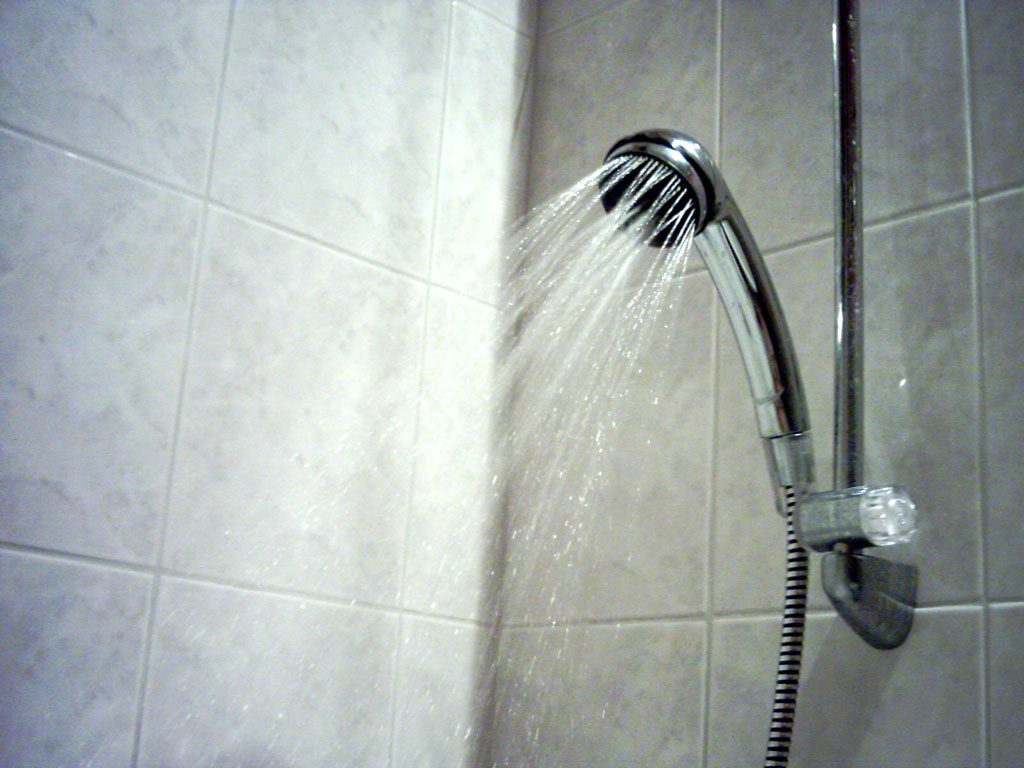 Shower Cleaner
Do you spray your shower down with some sort of cleaner after every use? If you don't, I would highly recommend it, because it will save you a lot of time and elbow grease when it comes time to clean your shower.
Green Mandarin and Leaf Shower Cleaner from Walmart come in a 32 oz. bottle and cost $4.99. I'm guessing if you used it after every shower use you would need to buy a new bottle about every 6 weeks. That's $46.57 a year.
You can make your own shower cleaner:
1 Cup water (free)
1 Cup Vinegar ($0.15 per cup if you buy a gallon)
Few drops of Dawn Dish Soap ($2.63 per 24 oz. breaks down to $0.02 for just a few drops)
1/2 C Rubbing alcohol ($1.64 for 16 oz or $0.82 for 1/2 C)
15 drops Tea Tree (Melaleuca) Essential Oil ($6.58 a bottle breaks down to $.03 a drop or $0.45 for 15 drops) *
15 drops of Lemon Essential Oil ($6.58 a bottle breaks down to $.03 a drop or $0.45 for 15 drops) *
If you make your own you will end up with just over 40 oz. (Remember when you are buying it you are only getting 32). Let's say you have to remake this every 6 weeks, or just as often as you would have to buy a new bottle. Each batch will cost you $1.89 or $13.79 a year.
That leaves you with a yearly savings of $32.78! Once again, multiply that per shower in your house. 2 showers =$65.56!
*A note on essential oils: I love essential oils and use them every day and I realize there is a huge competition between different brands. Since I am not a licensed aromatherapist I do not wish to get into an oil debate. My suggestion is to purchase an inexpensive brand because I want oils to be affordable for your family. I am also suggesting them for cleaning purposes and not for internal uses or skin contact use (another reason why I have suggested the most affordable oils). Feel free to use any brand you feel comfortable with or leave them out entirely.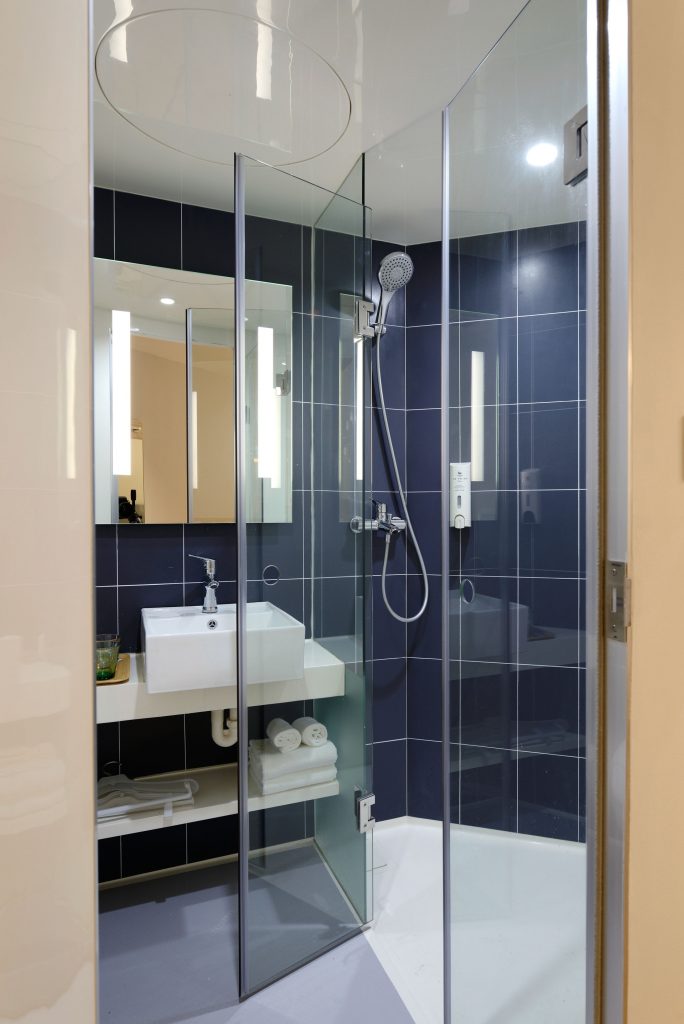 Glass Cleaner
Windex cost $2.78 for 26 ounces. If you buy 4 bottles a year that would be $11.48 a year (that doesn't sound horrible!)
However, making your own can still save you a surprising amount of money!
You will need:
1 C water (free)
1 C Rubbing alcohol ($0.82)
1 Tbsp Vinegar (if you buy a gallon it will cost $0.01 for a Tbsp)
If you make your own you will end up with 32 ounces versus 26 for store-bought. But again, to be on the safe side, let's say you make this 4 times a year, just as often as you would have to buy a new bottle. Each batch will cost you $0.83. It will cost you $3.32 a year to make your own glass cleaner.
Total yearly savings of $8.16.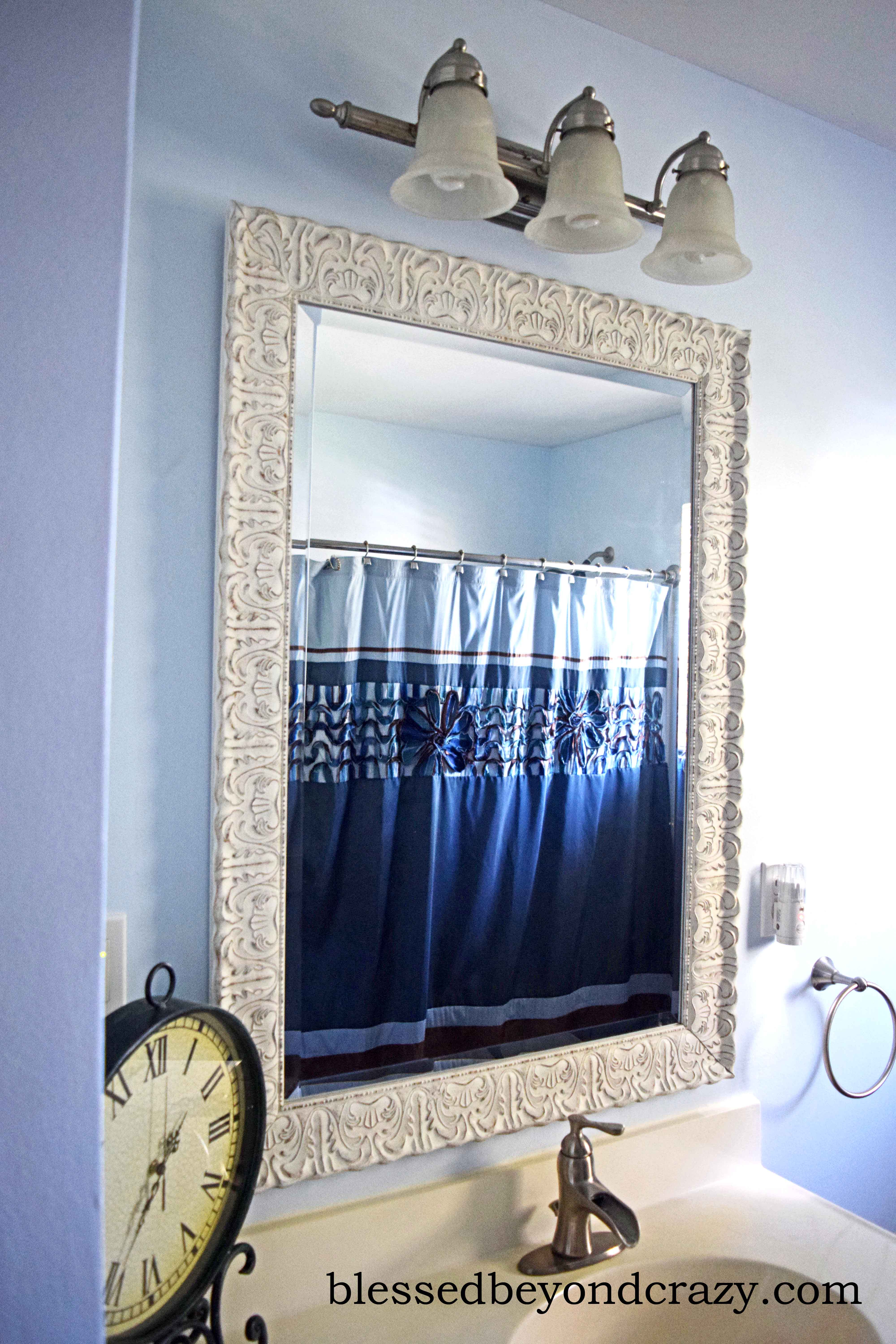 Disinfecting Wipes
Clorox Disinfecting Wipes cost $4.63 for 80 wipes. That is $0.06 per wipe. If you use 1 wipe a day that will cost you $21.12 a year.
To make your own:
A roll of Bounty paper towels, cut in half, so you have two short rolls instead of one tall roll (I've heard name brand actually works the best for this) ($5.47 for 175 sheets, but you are cutting it in half, so you will have 350 wipes)
1 C water (free)
1 C Vinegar $0.15
Several drops of Dawn Dish Soap ($0.02)
6-7 drops of Lemon Essential Oil ($0.21)
Combine all the liquids. Take the cardboard tube out of the center of the paper towels. Place paper towels in a Tupperware container, or an old wipes container. I use an old coffee container, and it works perfectly! Pour the liquids into the container then add wipes. Let the paper towels absorb the liquids (about an hour).
Making your own will cost you $4.64 a year (using one wipe per day). That is about $0.01 per wipe. That is a savings of $16.48 a year. Realistically, though, you will use a lot more than one wipe a day, so I think it would be safe to double those savings.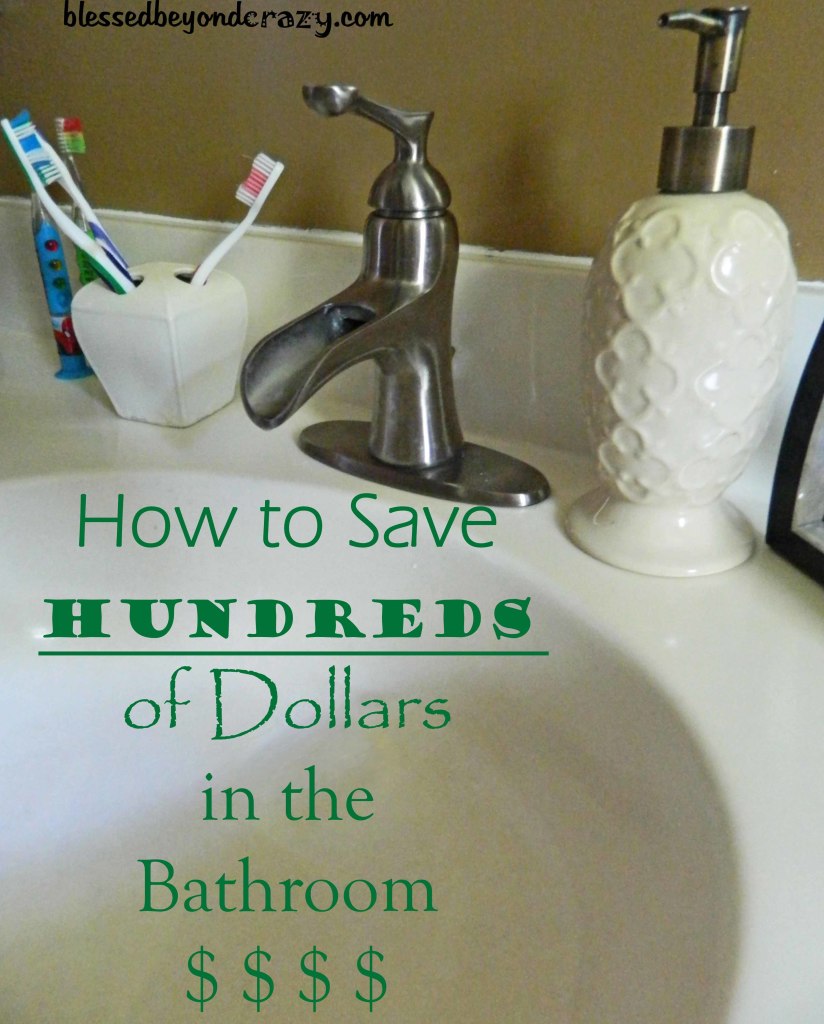 Floor Cleaner
Pledge Multi-Surface Floor Cleaner is $4.47 for 27 ounces. Bathroom dimensions vary so it's difficult to calculate just how quickly you'll use a whole bottle. The frequency of scrubbed versus sweeping your floors is another factor to consider. Therefore it is estimated that you will need to buy a bottle 4 times annually = $17.88 a year.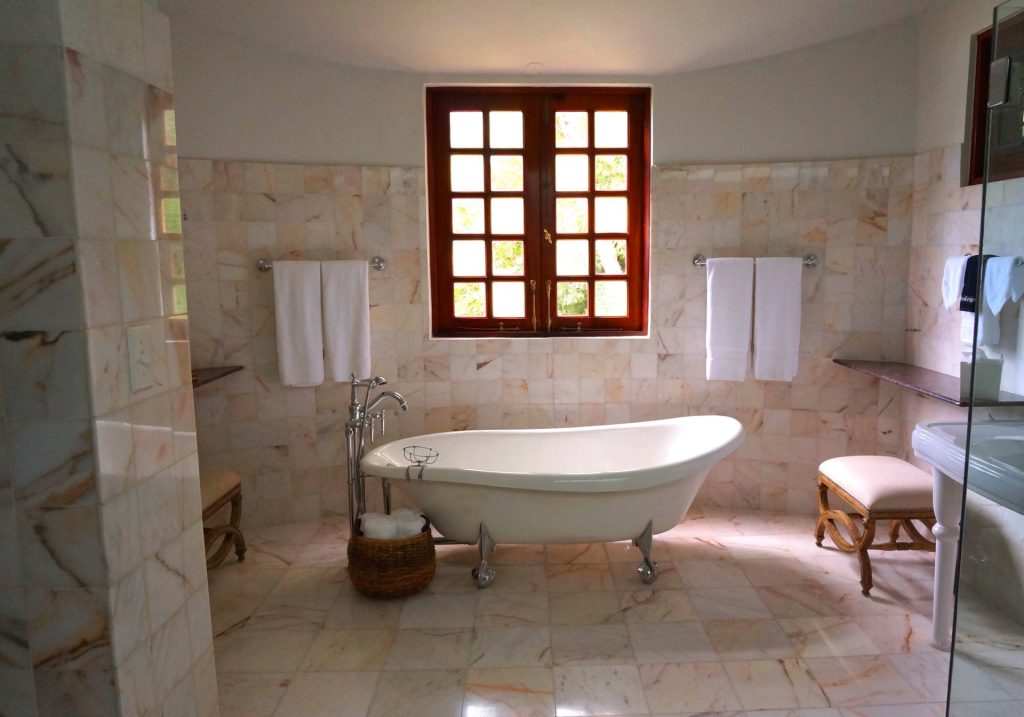 An alternative homemade floor cleaner would be a solution of 50/50 vinegar and water. That's it! 2 Ingredients! I started using this as a floor cleaner because every store-bought cleaner I tried left my kitchen floor looking spotty, sticky, and gooey. Thus, I didn't start using vinegar as a frugal/trying-to-save-money move, I started using vinegar because it was the only thing that worked!!
For the exact same quantity of vinegar/water solution, it would cost you $1.05 per year. That's a savings of $16.83 a year!

Razor Blades
Every time I buy razor blades from the store I seriously feel like I'm being robbed! For a 5-pack of Gillette, 3-blade razors refill it cost $17.97! If you had to buy a refill pack every month that would be $215.64 a year. But let's say you can make that last two months, which is still $107.70 a year.
If you switch to Dollar Shave Club you will spend $3 a month, and they will automatically ship it to you, without you having to go to the store. That is a savings of $179.64 a year! If you and your spouse both use Dollar Shave Club that is a savings of $359.28! (Yes, Dollar Shave Club is for women too 🙂 )
If we go back to the every-other-month scenario (yes Dollar Shave Club lets you set up an every-other-month plan) that is still a saving of $89.70!!! 
But are they the same quality? From my and my husband's personal experience, YES! The quality of these razors is just as good as any other brand we have tried yet better than a normal disposable razor. However, if you're not convinced, let's pretend that if you bought name-brand razors you only had to buy a refill pack every other month (remember that is $107.70 a year). But if you switch to Dollar Shave Club you had to buy razors every month (that would be $36 a year) and you would still have a savings of $71.97!
You can sign up for Dollar Shave Club here! Also, watch their commercial, because it is stinkin' hilarious!!!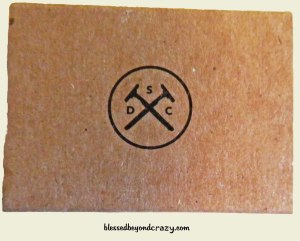 In Conclusion!
Looking at some of these individually, you might think spending an extra $16 is not a big deal.
When you combine all these you get a total yearly savings of

$489.43

!
That amount is based on one person and one bathroom.
You could save WAY more $$ if each person in your family switched to bar soap, started using Dollar Shave Club, and if you had more than one bathroom.
I think everyone could use an extra $489.43 (or more) a year! That is money you aren't flushing down the toilet or washing down the drain…literally!!
Although, let's say you are some crazy rich person, where money isn't an issue. All of the DIY cleaning products I mentioned are safe for your family and the environment. When you clean the bathroom you won't have all the toxic fumes from all the chemicals that are found in store-bought cleaning supplies.
How do you save money in the bathroom?
Finally, what will you do with all that extra money?
Anna
More great ideas: