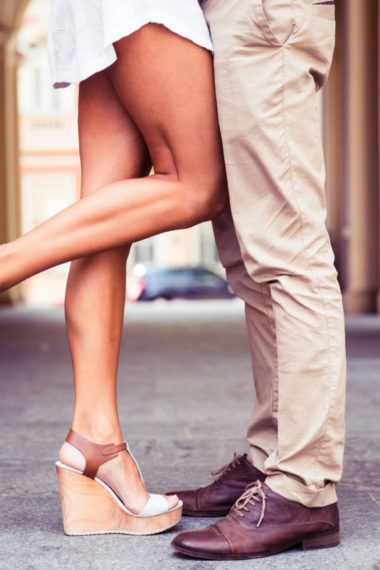 Finding fun and economical activities to do together as a couple can sometimes be challenging. Therefore, this post is for you. Check out 15 Summer Date Ideas for Couples on a Budget.
Most couples are saving up for something big, such as a new home, an upcoming wedding, a new baby, or a new vehicle. However, you can still enjoy a romantic date with your love even though you may be on a tight budget.
To help support our blogging activities, our site contains affiliate links. If you make a purchase from a link on our site, we may receive a small percentage of that sale, at no extra cost to you. Blessed Beyond Crazy is a participant in the Amazon Services LLC Associates Program, an affiliate advertising program designed to provide a means for sites to earn advertising fees by advertising and linking to amazon.com.
First, you don't need to be an avid cyclist to enjoy a scenic, leisurely bike ride with your love. Many cities have incorporated beautiful and free walking and bike trails for people to enjoy.
Remember to take plenty of water, snacks, and suitable clothing for a fun day of cycling! You'll probably want to stop for a romantic picnic lunch somewhere along the way too.
Hiking is yet another fun and inexpensive summer date idea, plus it's another great way to get exercise. Hike in a local city park or visit one of the many gorgeous National parks. Most have beautiful hiking trails where you can see breathtaking scenery and wildlife.
Get away from all of the hustle and bustle of life and camp in the great outdoors! Relax around an open campfire, gaze up at the stars, tell stories and create some fond memories that you'll talk about for years to come.
Yes, exercising is included in this list! Many couples love exercising together. Whether it's jogging, lifting weights, doing aerobics, playing sports, etc… Exercise is a great bonding tool for couples. Not only does it help stress melt away, but it also gets all of those endorphins flowing! You may also get a little healthy competition going too!
Next, put "spend a day at the beach" on your bucket list of things to do. There's something ultra-relaxing about watching and frolicking in rolling ocean waves, plus it's totally free! You might even see some wild sea-life! Take along your favorite beverages and snacks, some sunscreen, and remember to collect a few seashells and sand.
If the beach isn't at your fingertips, perhaps you have access to a nice pool. Catch a few rays, play a few pool games, and relax while sipping on a cold glass of delicious peach tea or yummy cocktails. No agenda's needed.
Many couples enjoy boating, fishing, and water skiing. If renting a boat isn't in your budget, consider spending a day at a park with a lake. Many parks offer inexpensive paddle-boat, canoe, or rowboat rentals for a fun day on the water.