Today I want to share one of my favorite salad dressing recipes with you. I love Easy Poppy Seed Dressing for a wide variety of reasons. It's ridiculously versatile, is ready in minutes, and requires only five ingredients. Furthermore, it can easily be modified to be gluten-free.
To help support our blogging activities, our site contains affiliate links. If you make a purchase from a link on our site, we may receive a small percentage of that sale, at no extra cost to you. Blessed Beyond Crazy is a participant in the Amazon Services LLC Associates Program, an affiliate advertising program designed to provide a means for sites to earn advertising fees by advertising and linking to amazon.com.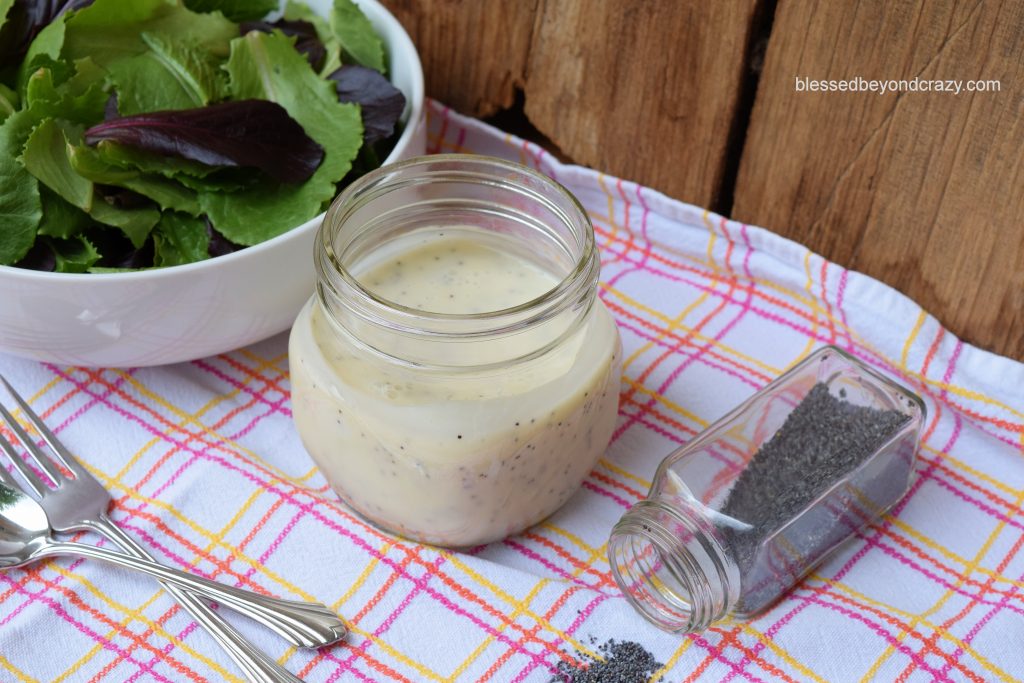 Storage
To maintain flavor and freshness, store the dressing in a sealed glass jar and refrigerate it until needed.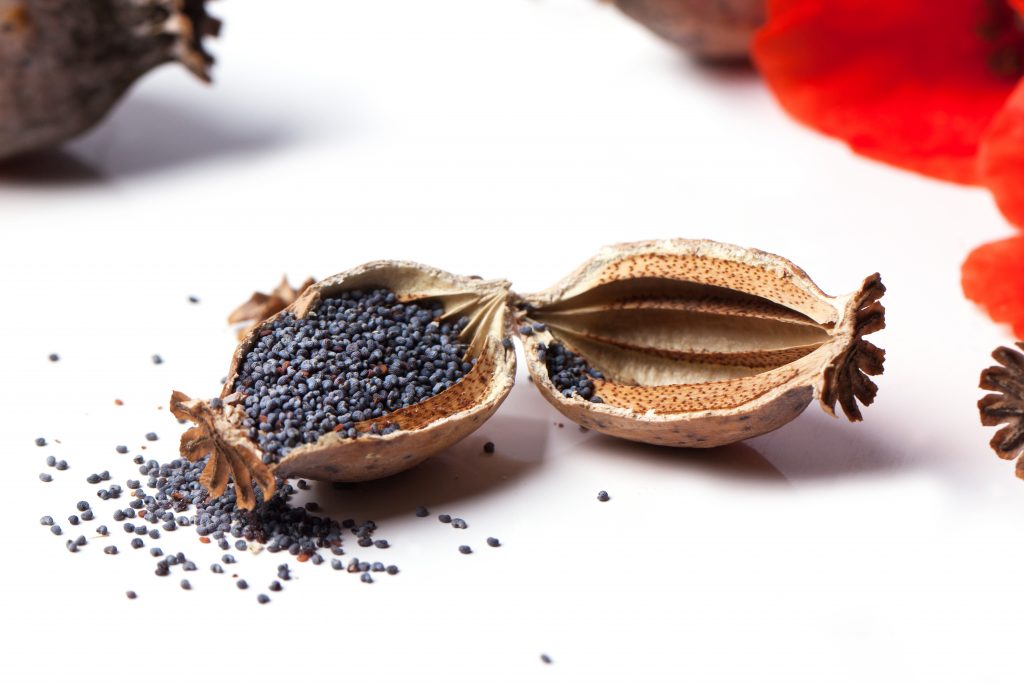 Poppy Seeds
Okay, first, let's talk a second about poppy seeds. According to Wikipedia, poppy seeds are a rich source of thiamin, folate, calcium, iron, magnesium, manganese, phosphorus, and zinc. (I knew there was a reason why I liked adding poppy seeds to this homemade dressing.)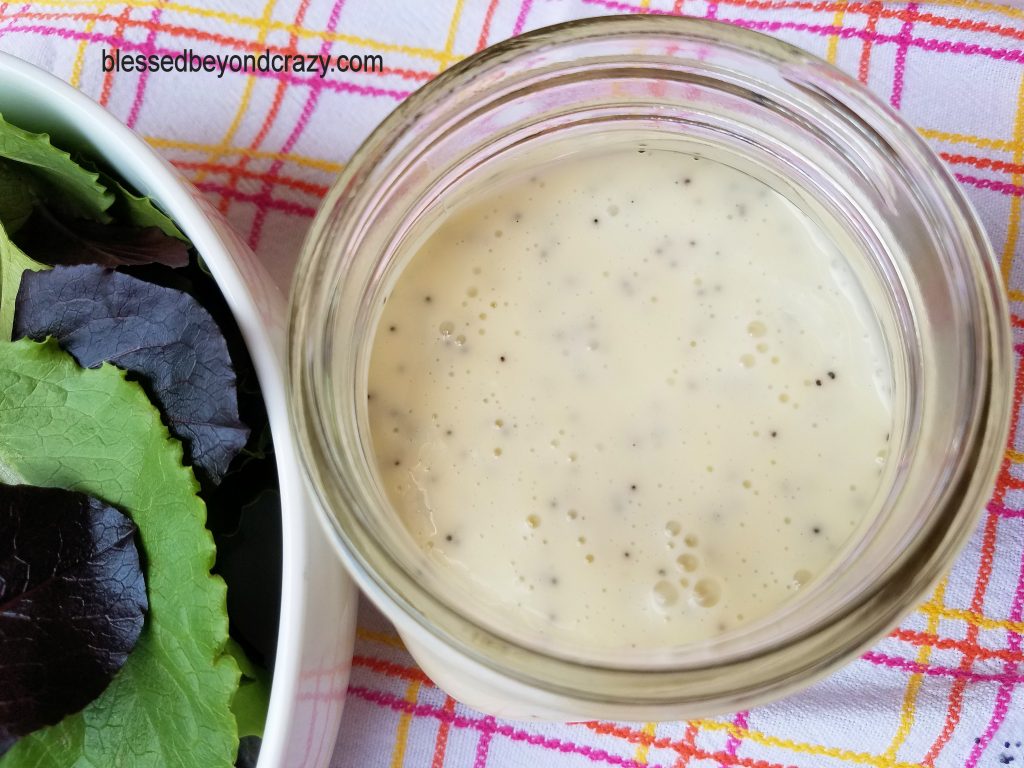 Can you see the poppy seeds?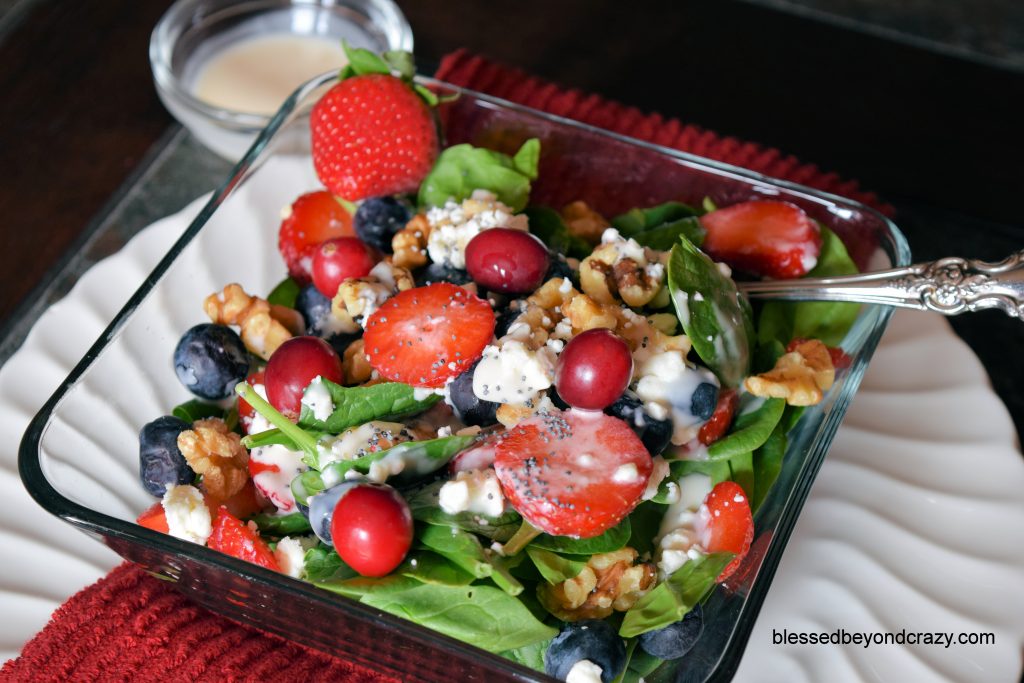 Versatile Dressing
I usually drizzle Easy Poppy Seed Dressing on salads, however, this dressing is so adaptable, I find that it is good for multiple dishes. (One more reason why this recipe is high up on my list of favorites!)
First, drizzle Easy Poppy Seed Dressing over a bowl of fresh fruit, or a pasta salad, or use it as a dressing for coleslaw.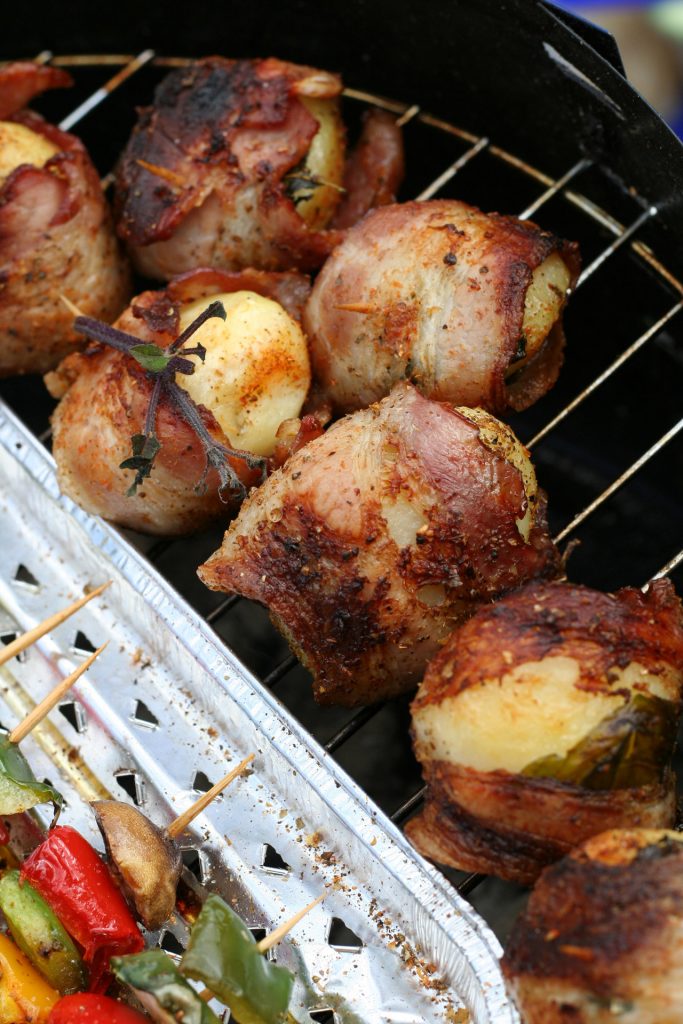 This fabulous dressing can also serve double duty as a sauce for grilled foods. (Think grilled bacon-wrapped new potatoes, fish, or veggies!)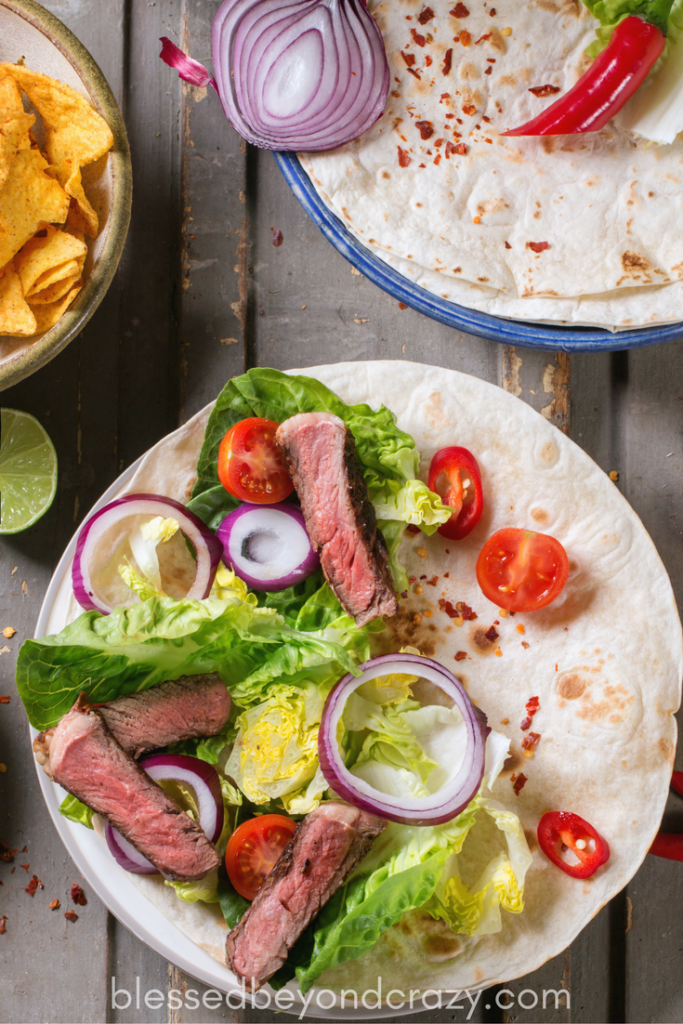 You might also enjoy using it as a sauce for pitas, fajitas, fish tacos or chicken tenders.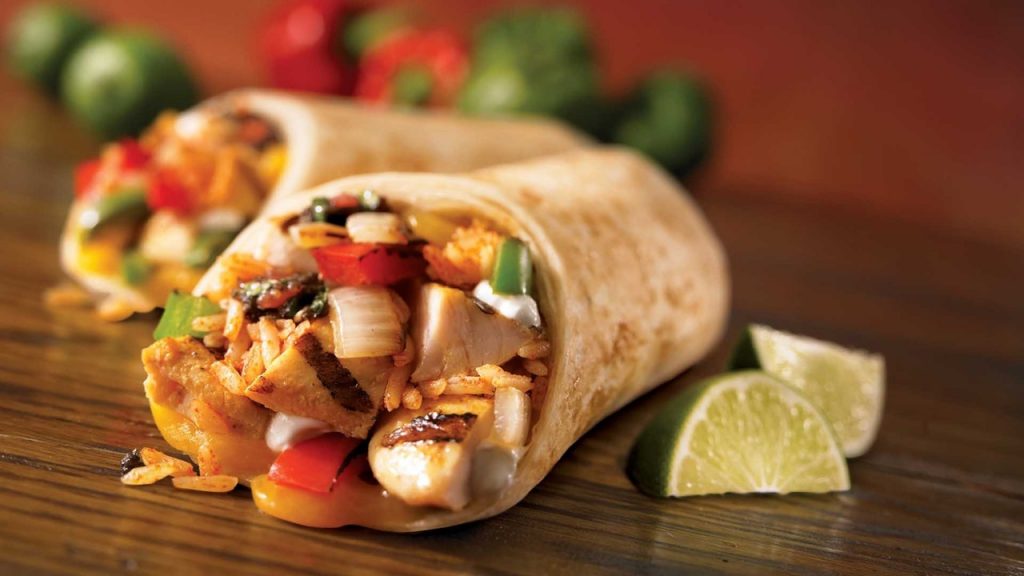 In addition, this dressing makes a delicious condiment for sandwiches and rollups.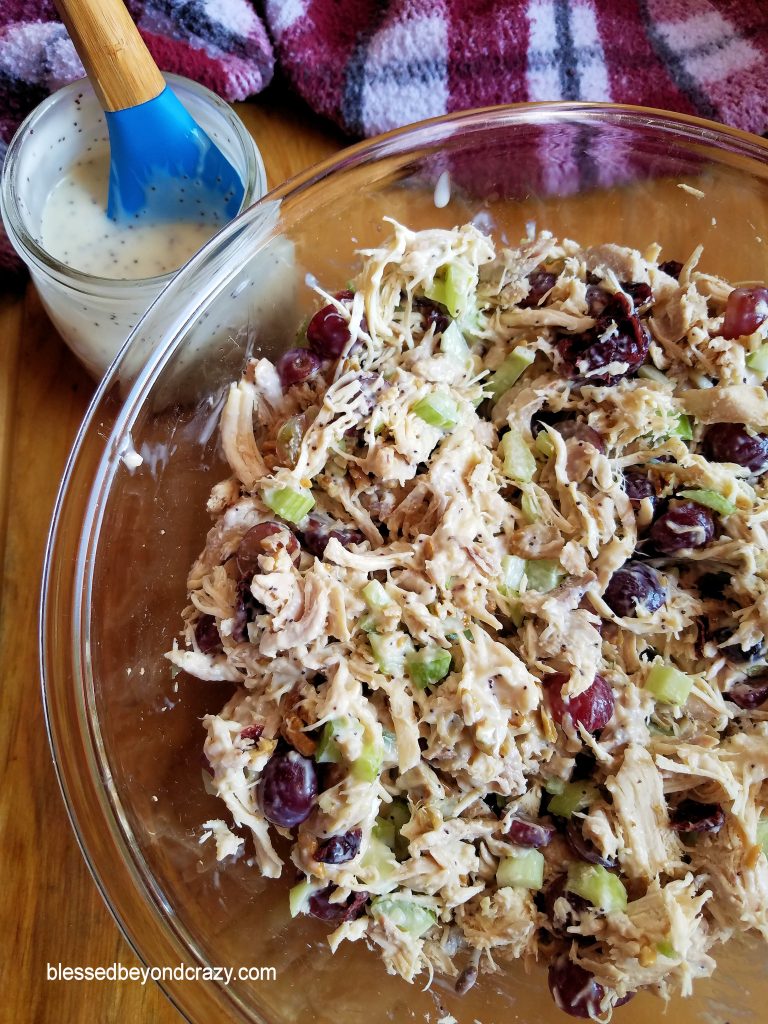 Easy Poppy Seed Dressing can even be added to homemade egg salad, tuna salad, and chicken salad.
I honestly can not tell you the exact shelf life of Easy Poppy Seed Dressing because I easily use an entire jar within a week or two.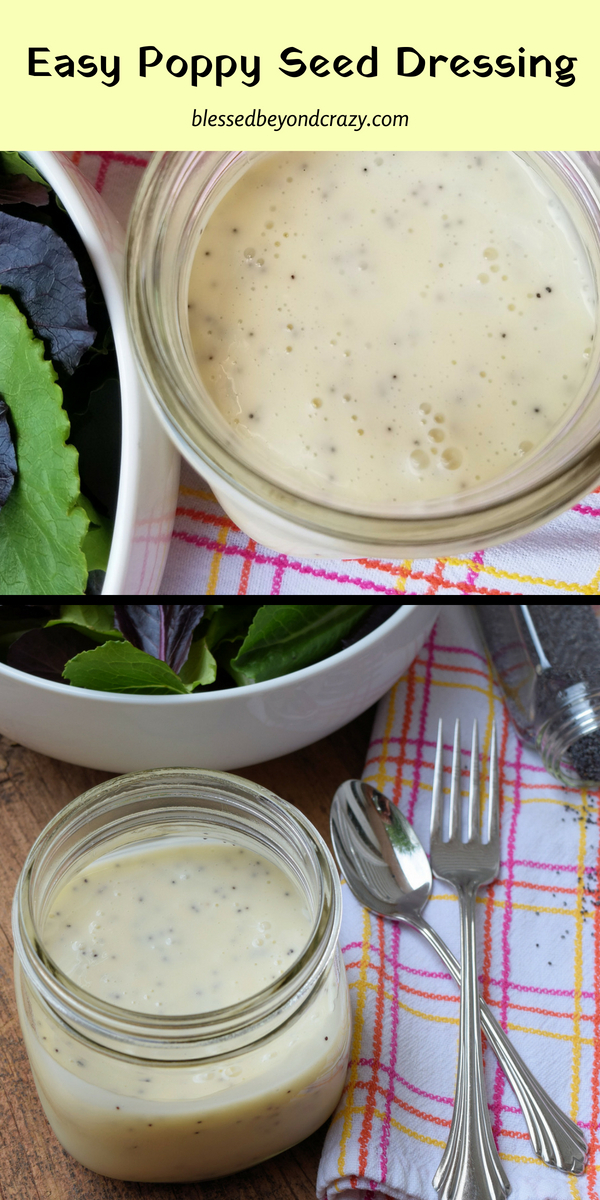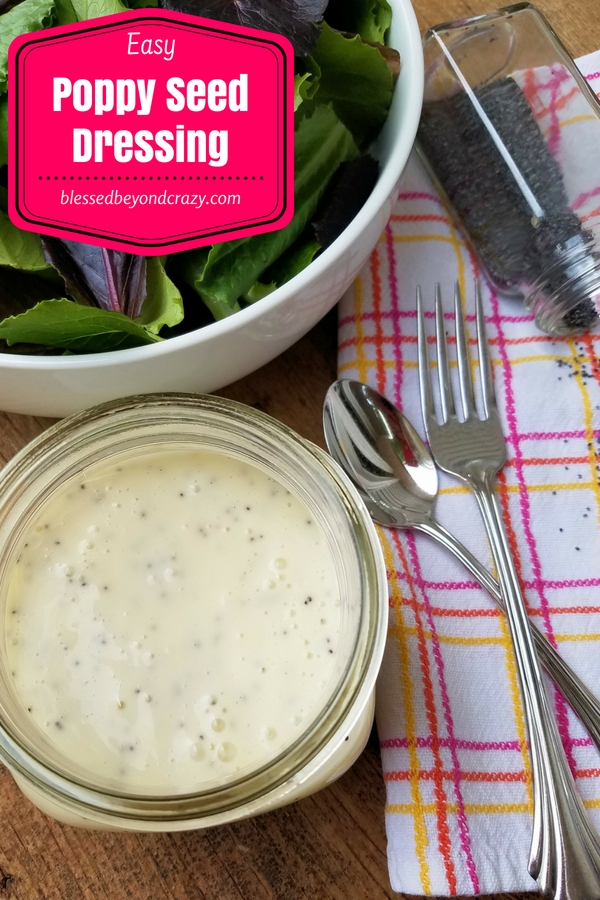 No matter how you serve it, I think you'll agree that Easy Poppy Seed Dressing is easy to make and truly delightful!
Linda
More great ideas: