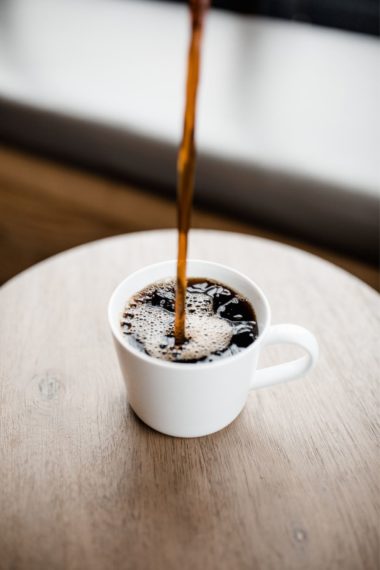 10 Ways to Turn Your Kitchen into a Gourmet Coffee Shop!
Do you love visiting a quaint coffee shop? Do you sometimes wish you could recreate that relaxing, calming, and enjoyable ambiance in your very own home? If you love all things coffee, then you might want to consider creating a cozy gourmet coffee shop, right in your own kitchen!
Investing in some coffee appliances and tools and switching to making your own coffee at home could save you thousands of dollars in a single year without sacrificing your morning pick-me-up. Creating your own gourmet coffee shop can be super fun!
To help support our blogging activities, our site contains affiliate links. If you make a purchase from a link on our site, we may receive a small percentage of that sale, at no extra cost to you. Blessed Beyond Crazy is a participant in the Amazon Services LLC Associates Program, an affiliate advertising program designed to provide a means for sites to earn advertising fees by advertising and linking to amazon.com.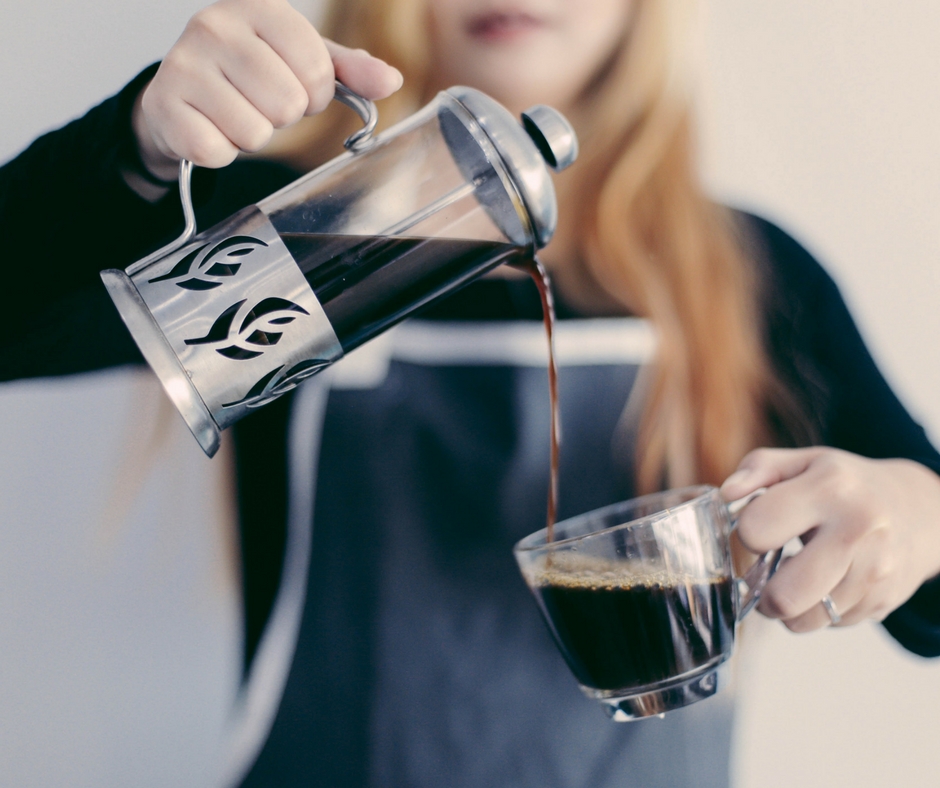 The Fabulous French Press
If you love coffee, you need a French press. A French press coffee maker makes a strong cup of coffee and the flavor is unbelievable! You won't be tempted to go buy gas-station coffee after you own one of these bad boys!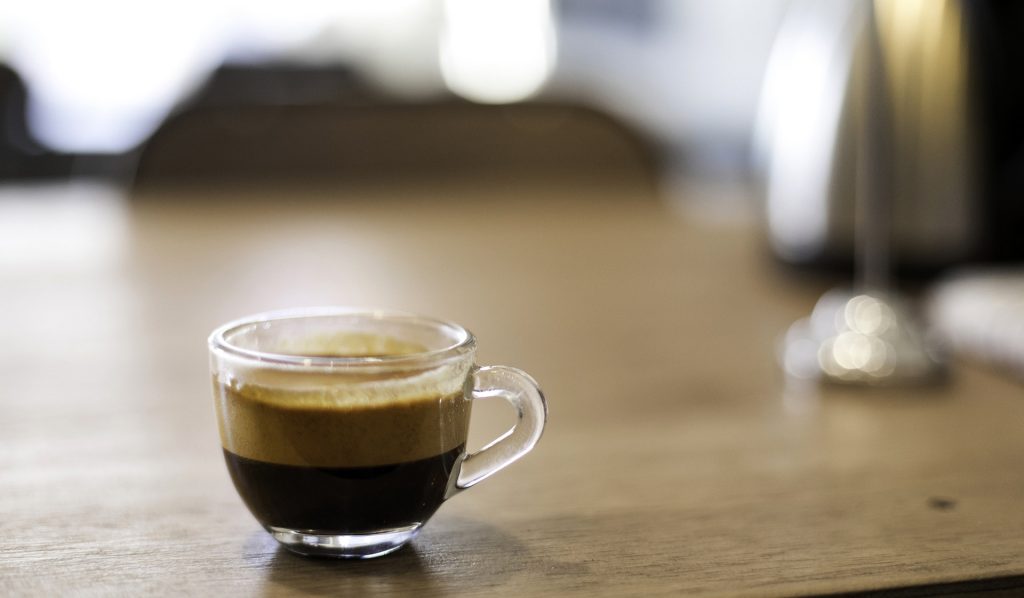 For The Love of Espresso!
If you enjoy flavored coffee more than black coffee then you will want to invest in an espresso machine.
There are many recipes for fancy, homemade coffee drinks and you will save yourself a TON of money, learn a new skill, and have delicious espresso or cappuccino all the time!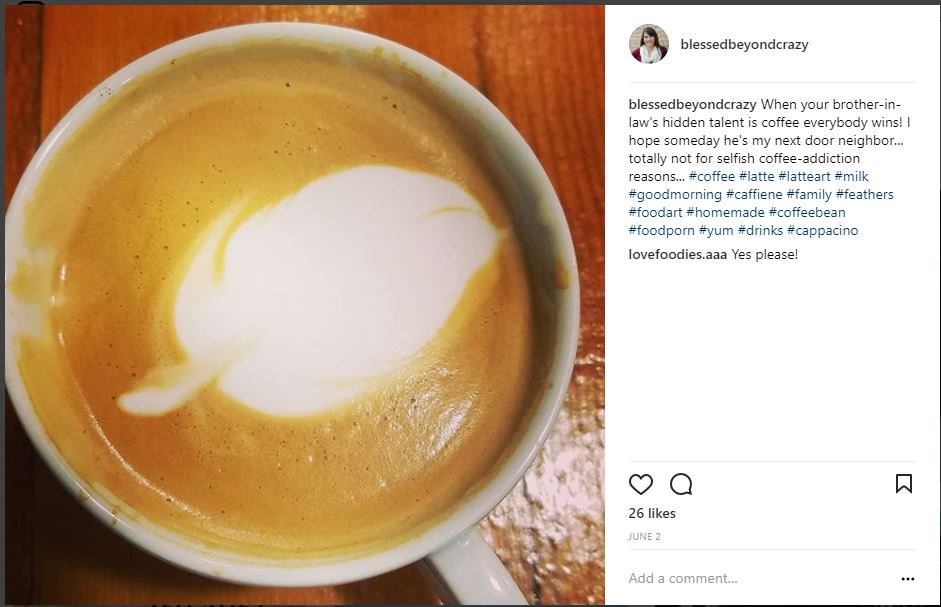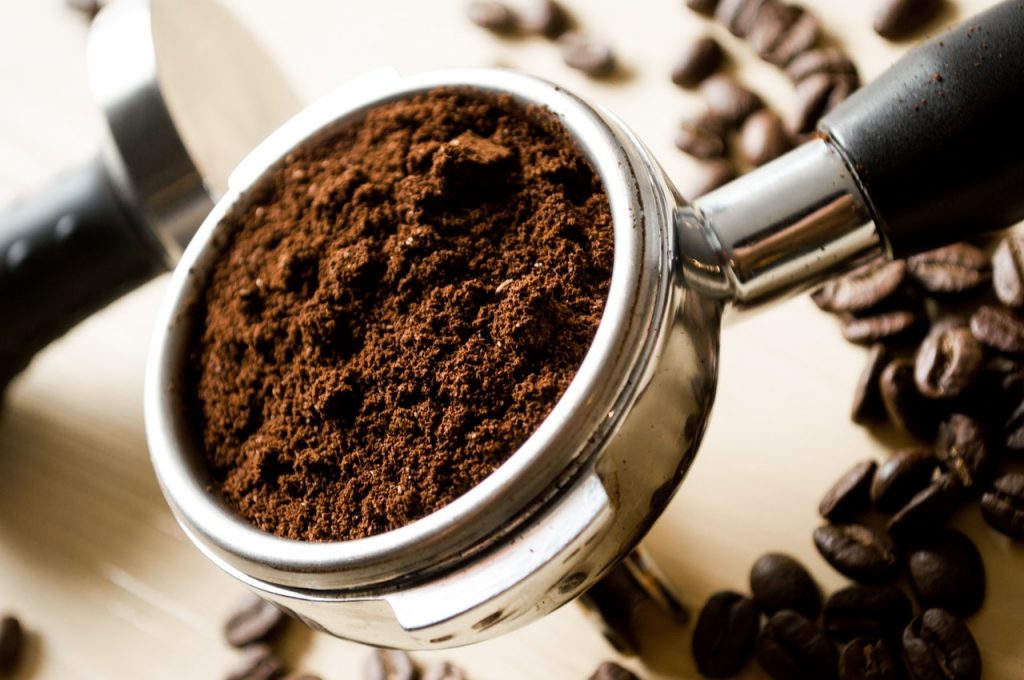 Grind Your Own Coffee
A coffee grinder is a must-have if you love a good-tasting, fresh cup of coffee.
Bonus: a coffee grinder can have many purposes besides grinding beans. It can be used to grind spices, breadcrumbs, or flour.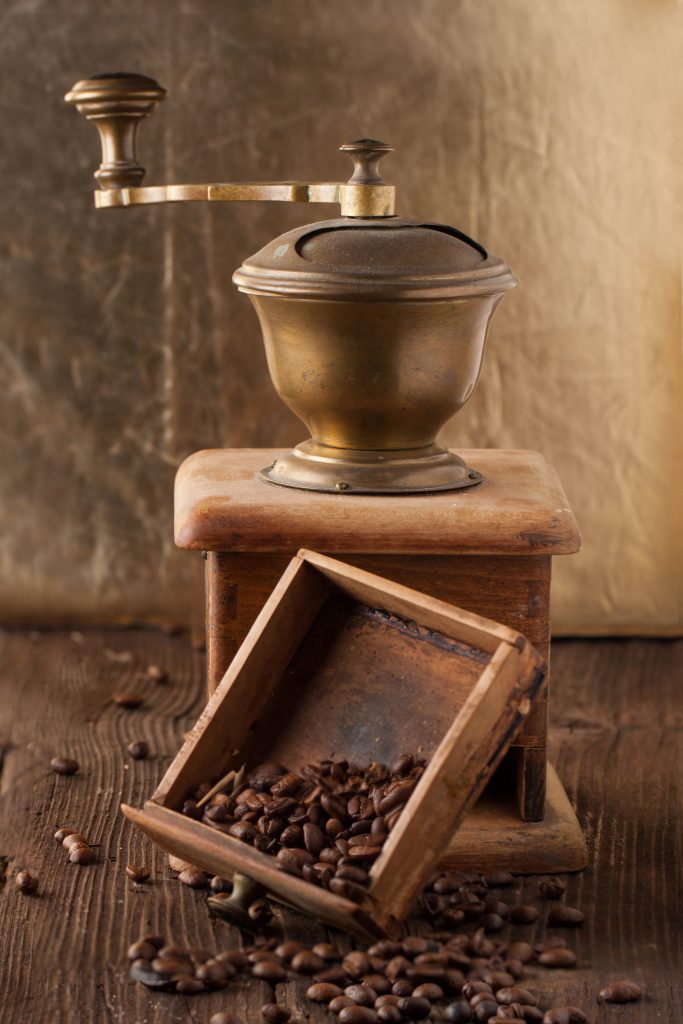 Vintage Pieces
Combine the old with the new by scattering vintage pieces around your kitchen. These old-fashioned items will help with the "coffee shop" ambiance and lend to a great conversation when you have guests over.
Spice Things Up!
Keep things interesting by adding a variety of flavors to your coffee. There are many different flavors to choose from such as Irish creme, caramel, mango, coconut, toffee, hazelnut, French vanilla, Italian soda, cinnamon dolce, Mandarin orange, white chocolate, frappuccino creme, blackberry, raspberry, blueberry, gourmet chocolate, green melon, gingerbread, peppermint, Tiramisu, toasted marshmallow, praline and macadamia nut (just to name a few!). These will really take your cappuccinos and espressos to the next level!
To learn how to make your own homemade coffee creamers check out this post!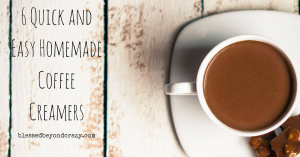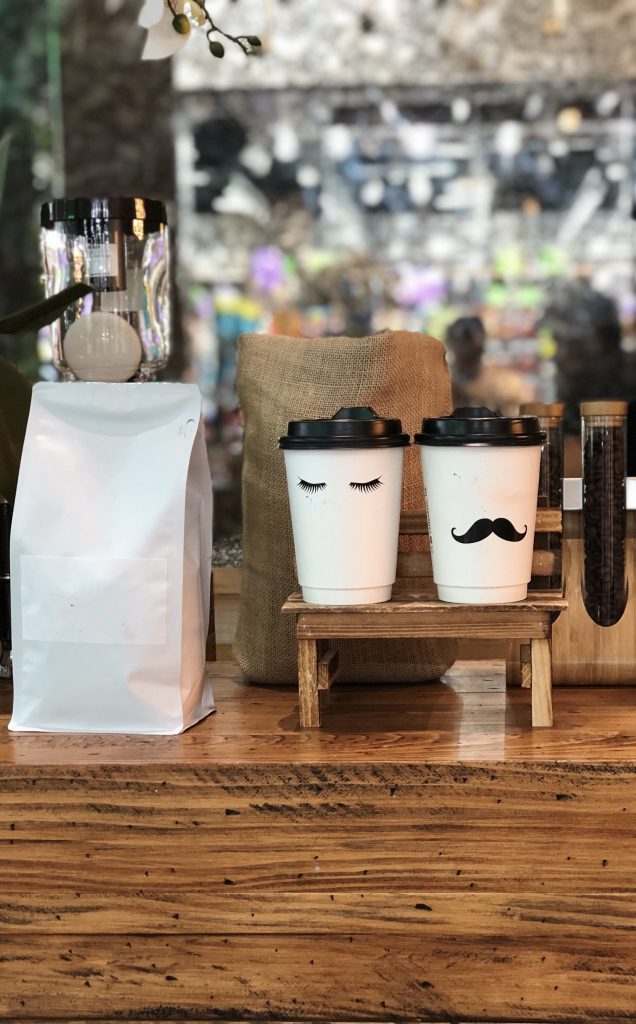 Coffee On-The-Go
Don't underestimate a nice insulated coffee mug.
In order to resist the temptations of going through a drive-thru to get more coffee, you need to be prepared! Since your coffee will stay hotter longer, a well-insulated thermos will pay for itself by not dumping out perfectly good coffee to go buy a fresh cup.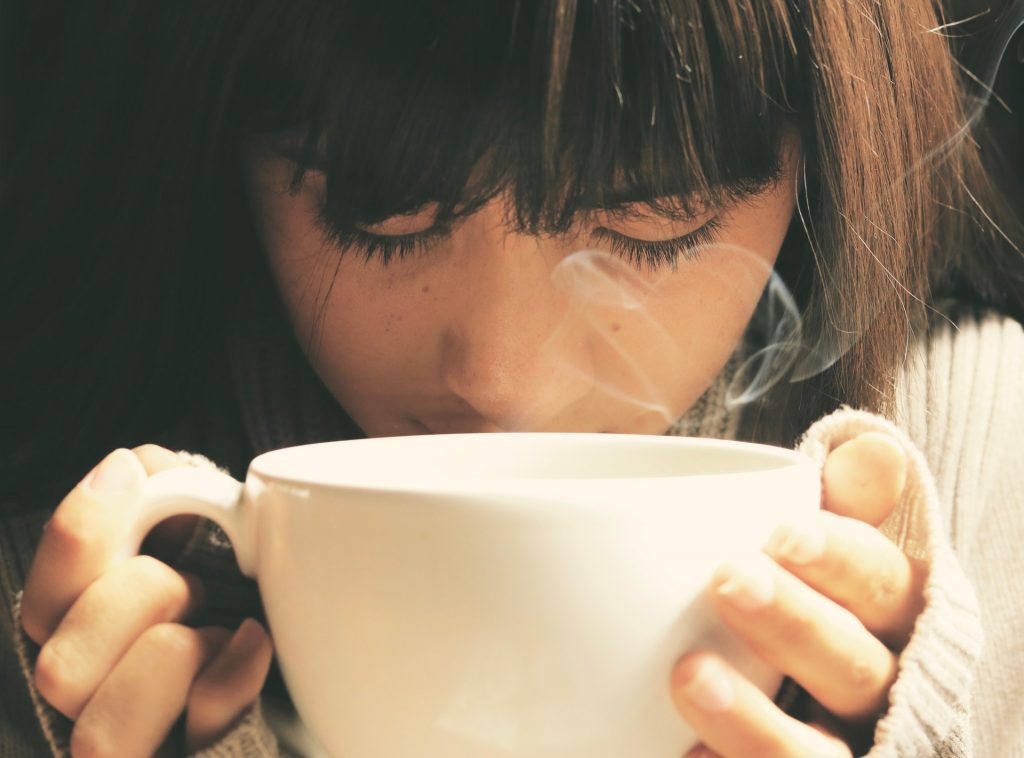 Programmable Coffee Maker
One of the reasons you might be hitting up the coffee shop is because your mornings are busy and you just run out of time! Understandable! We all have those crazy mornings where time seems to be on fast forward. If you have a programmable coffee maker, you can set it up before you go to bed the night before. You will wake up to the smell of freshly brewed coffee and you won't have an excuse for not having your morning cup of Joe!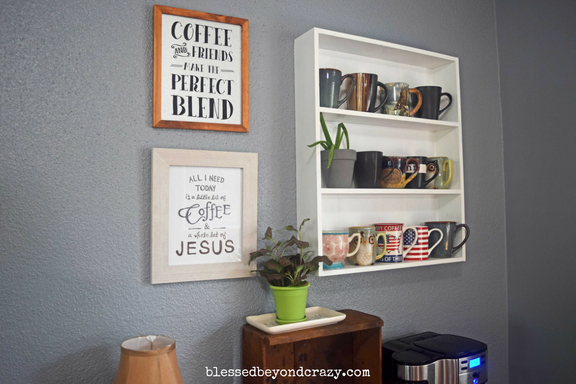 Coffee Themed Wall Art
Add touches of coffee-themed wall art such as rustic wooden signs, primitive coffee stencils, metal tin signs, hanging plaques, vinyl wall art, and coffee-themed canvas prints and pictures to help create a coffee shop atmosphere and interesting focal points.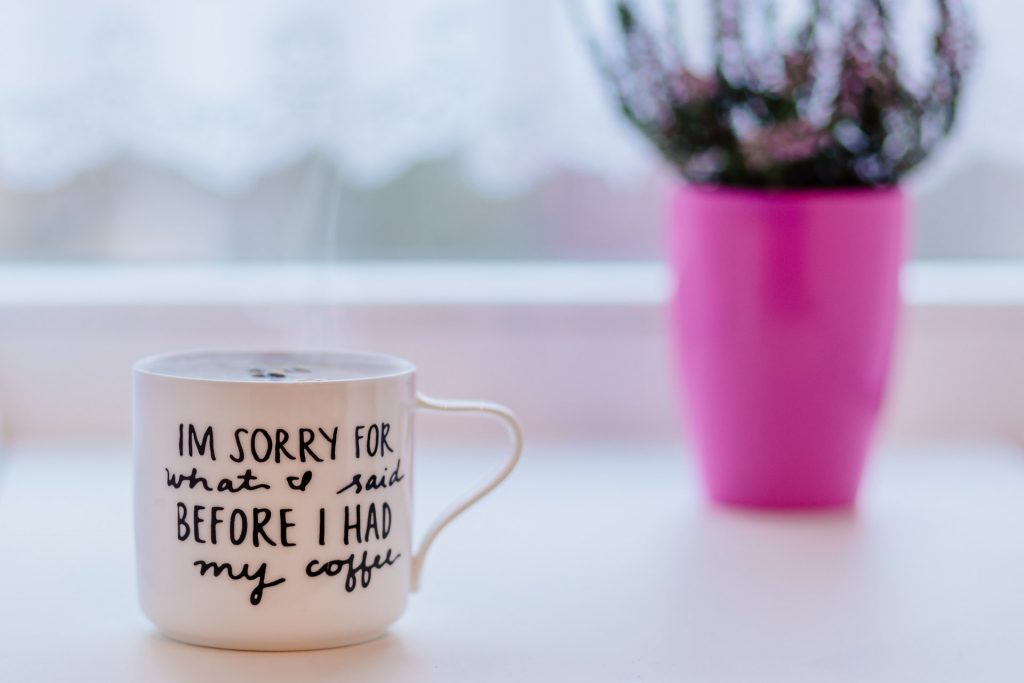 Fun Coffee Mugs
A fun and eclectic set of coffee mugs can instantly add a touch of whimsy to your kitchen. Your guest can select their own mug and enjoy a steamy hot cup of their favorite flavor of coffee.
Check out these hilarious coffee mugs that are sure to make you smile!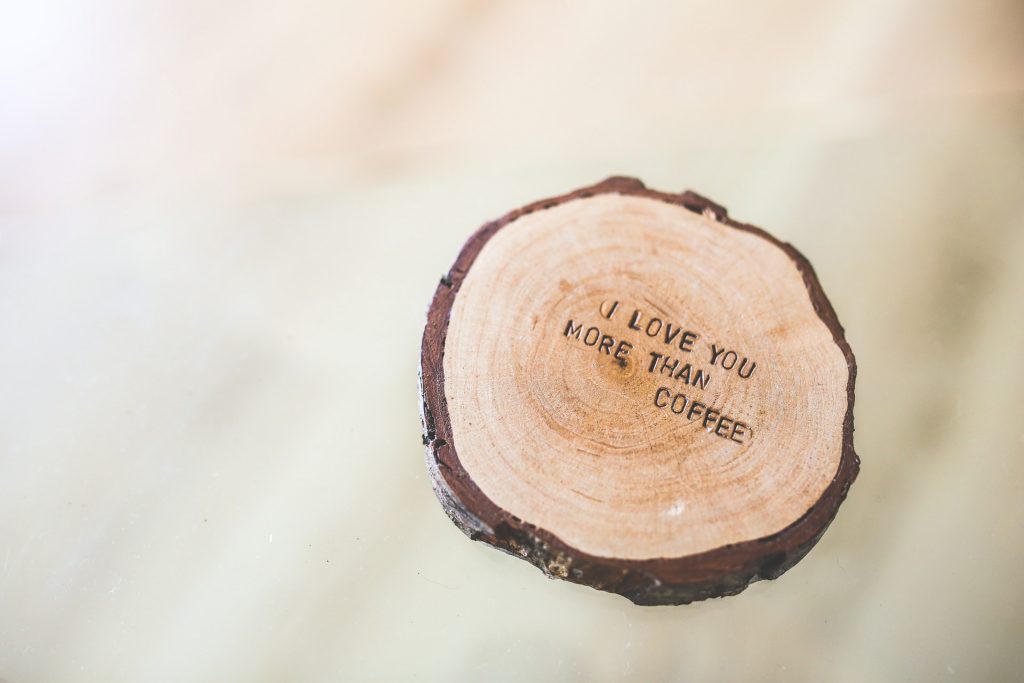 Coffee isn't boring!
There are many great coffee-themed gifts you can buy for yourself or the coffee lover in your life. Everything from coffee-themed aprons, fun tee-shirts, cute dish towels, and oven mitts, coasters, chalkboard coffee cups, and more. Coffee-type gifts are always a safe and easy last-minute gift for birthdays and Christmas.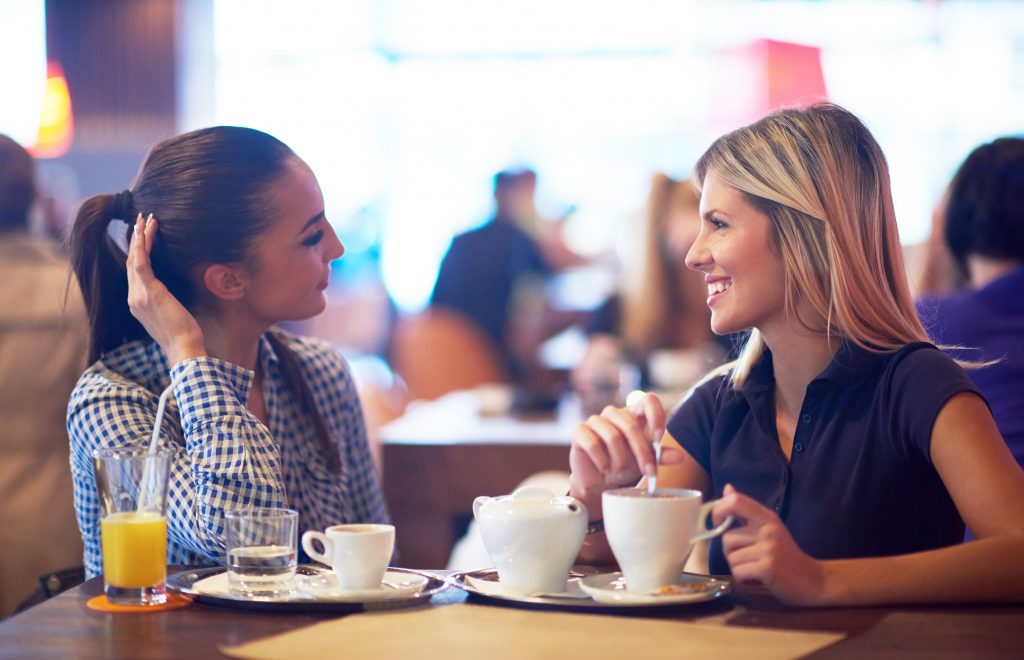 Coffee = Bonding
So much bonding happens over a cup of coffee! It's the perfect way to connect with new and old friends. And what a more intimate place than your own kitchen?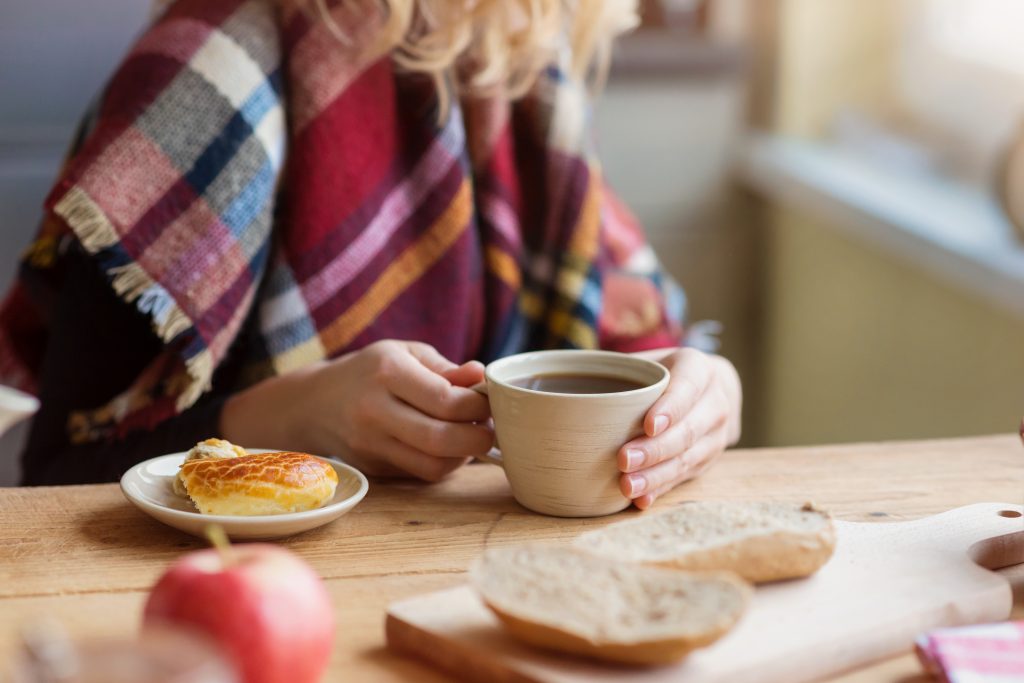 Personalized Coffee Corner
Not only is coffee delicious to drink but it makes your kitchen smell wonderful! In my kitchen, I have a whole corner dedicated just to coffee. It has truly turned my kitchen into my own little gourmet coffee shop! Plus, it makes great decorations!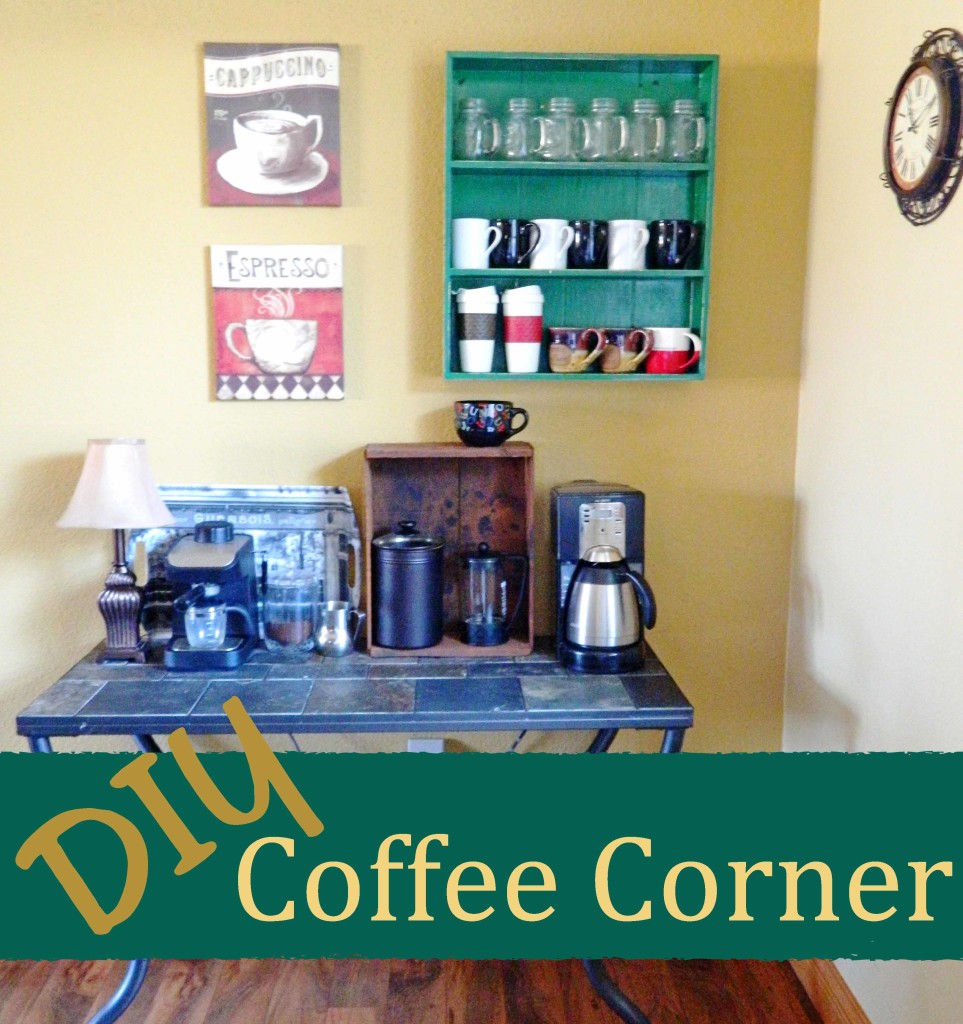 My husband and I don't ever buy coffee from a gas station or coffee house because we have invested in some appliances to perfect our coffee to our liking! We don't spend much money but we have a perfect cup every morning!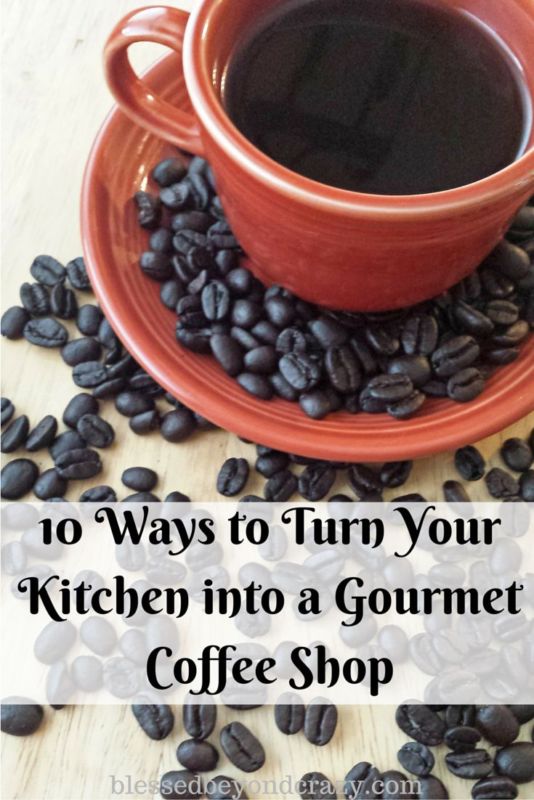 What's your favorite type of coffee?
Anna
More great ideas: